PATH: 30 Years of Service to the Community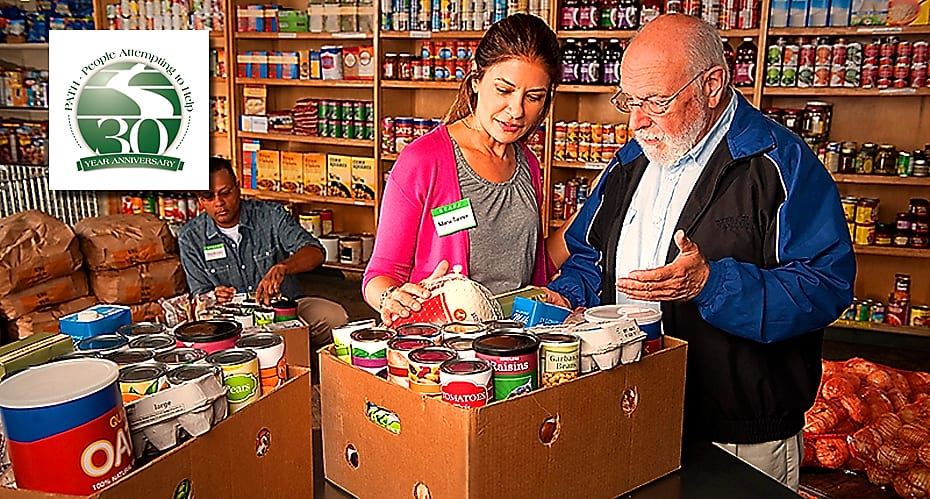 By Kelly Griffith-Fields
PATH, People Attempting To Help, has been on a mission for 30 years now to serve the economically disadvantaged people of Smith County. With both emergency assistance and programs, PATH encourages and empowers them to become self-sufficient.
Gertrude Windsor recognized a need in Smith County and began feeding the homeless and hungry herself from her back door. In 1984, at the age of 90, Mrs. Windsor dreamed of helping more of the disadvantage throughout the community; to reach those further beyond her back door.
She began gathering together church and civic leaders to create an organization that would be a safe place for people in need of assistance. As a result of her vision in 1985, PATH began serving families in need.
"Thirty years is an outstanding achievement of continuous service," Development Director Mila Hightower said. What began 30 years ago as a community collaboration, continues today in much the same way. "Path is supported by 87 congregations throughout Smith County and is very volunteer driven," Hightower said.
For one week every September, PATH focuses on raising community awareness. September 7th-11th has been devoted to spotlighting PATH and its services that assist community members facing poverty, homelessness, or hunger to self-sufficiency.
"This year we're concentrating our efforts into one big event to do something to honor the 30 years of continued service," Hightower said.
Thursday, September 10th at 11:30am, a community celebration and luncheon will be held at Green Acres Baptist Church CrossWalk Conference Center. Larry James, CEO of CitySquare in Dallas, will be the keynote speaker for the event. Dallas' CitySquare is a faith-based community development corporation. Through service, advocacy, and friendship, they help the community battle the causes and effects of poverty.
James served as executive director of CitySquare for ten years before becoming CEO in September of 2004. James was confident that he was needed in the streets of Dallas' inner-city community. He and his wife, Brenda, have made their home there since 1999. Through his service and advocacy, James has become well-known in the communities throughout Dallas as a social entrepreneur and committed servant to the disadvantaged of east and south Dallas.
At the celebration, the Very Reverend Martin Luther (M.L.) Agnew Jr. will be honored with the Gertrude Windsor award. The award is presented to an individual who epitomizes the mission of PATH through both their words and deeds.
The CrossWalk Conference Center is located on the Green Acres Baptist Church campus at 1607 Troup Highway in Tyler. Tickets for the celebration are $35. Tables and other sponsorships are also available. To purchase tickets or become a sponsor call (903)617-2825 or visit www.tylerpath.org.
Statistics show that every three and a half minutes one of our neighbors walks through PATH's doors needing assistance. Last year PATH provided assistance to 22,834 individuals. "We have neighbors throughout Smith County that need help and assistance in some way," Hightower said. "PATH offers that assistance with kindness, dignity, and respect."
Each individual or family that turns to PATH for assistance is assigned a caseworker. Caseworkers help to determine their specific needs and provide long-term guidance and support to meet those needs. The end goal of this guidance and support is to establish self-sufficiency and enhance the quality of life for the family or individuals. Caseworkers are able to assess and address issues that include living situations, financial trouble, physical and emotional health, addiction, parent/child resources, education, employment, and more.
PATH offers a Transitional Housing Program that is designed to help low- to moderate-income families provide safe and affordable housing. At the same time, individuals participate in programs that lead to self-sufficiency. The housing program is designed to help families move into home ownership in 18-24 months.
Their basic medical care offers dental appointments, eye exams, glasses, and help to afford prescriptions.
PATH's food pantry is one of the only food pantries serving the community Monday-Thursday, 8am-6pm. Its hours of operation make it one of the most convenient food pantries in the county. "About 140 people come through the food pantry a day," Hightower said.
Shelves are continually stocked with nutritious, nonperishable food items. Freezers and refrigerators offer changing selections of meat, fruit, and more depending on the donations received. Hightower explained that formula, diapers, and toilet paper are all items the pantry is in constant need of. "While it's not glamorous, they're often an overlooked necessity," she said.
Shoppers make their way through the aisles of the pantry to make their selections. They are then assisted with their bags of groceries by volunteers much like they would be when shopping at a local grocery store.
PATH also works in conjunction with other local organizations to best meet the needs of the people. By reviewing their case, the caseworker may decide if another organization, such as the East Texas Crisis Center, Habitat For Humanity, Andrew's Center, or others are better suited to help.
PATH's next specific charity drive will be Coats For Kids. It runs October 1st-31st to provide coats for Smith County children in preparation for the winter months. Last year 3,000 coats were donated and provided to children in need. New and gently used coats may be dropped off to area dry cleaners or directly at the PATH office.
PATH is located at 402 W. Front Street in Tyler. To find more about ways to help support PATH, or for more information, call (903)597-7284 or visit www.tylerpath.org.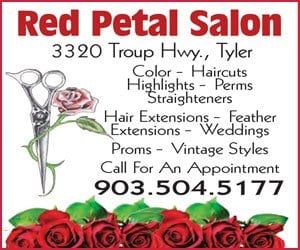 School is Cool Is August 6th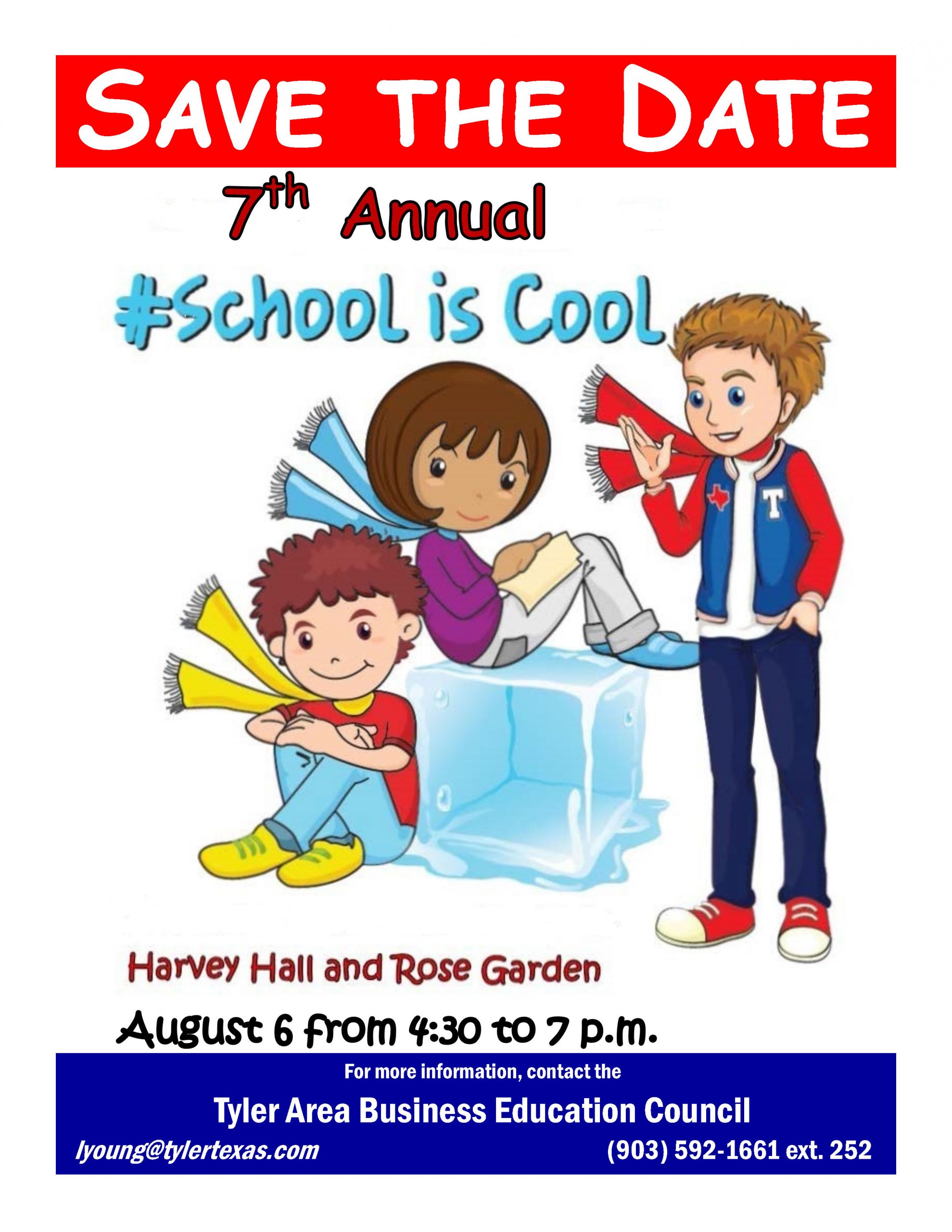 The 7th annual #SchoolIsCool event will take place Thursday, Aug. 6 from 4:30 to 7 p.m. at Harvey Convention Center, located at 2000 W. Front St. and the Rose Garden Center, 420 Rose Park Dr., Tyler.
Due to COVID-19 precautions, this year's event will take place as a drive-through. There will be no booths or services inside the building.
Children must be present for backpack tickets. No exceptions.
The goal is to distribute 2,000 backpacks with supplies to kids of all ages enrolled in schools from Pre-K to 12th grade.
Tyler Area Business Education Council is currently accepting monetary donations. Every $30 donation purchases one backpack with supplies. Donations can still be made online on Eventbrite or by mailing a check to 315 N. Broadway Ave. payable to the Tyler Area Business Education Council.
"Every year we have the opportunity to serve our community and provide the necessary supplies for children to go back to school," said Tyler Area Business Education Council Executive Director LaToya Young. "This year will be crucial for a lot of families that lost their incomes due to COVID-19. We want to be there for them and need our community's help to make it happen."
Hit the Bricks Aug. 8th: Sip & Shop Downtown Tyler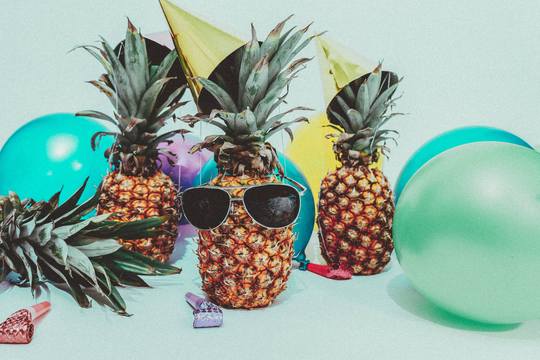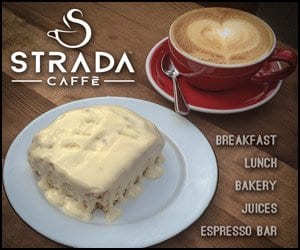 For more events, check out EGuideMagazine.com 's entire


For the month of August, Hit the Bricks will be partially online with all restaurants and stores reopen to the public. Follow Downtown Tyler and Hit the Bricks on Facebook for updates and more information.
And don't forget your mask – help end this madness and wear a mask when out in public! Get a cool one at Brands & Threads Apparel Co., now located at 316 S. Broadway (across the street from their old location). Check out their cool stuff at their new store or at facebook.com/BrandsandThreads. They are open 9am-1pm.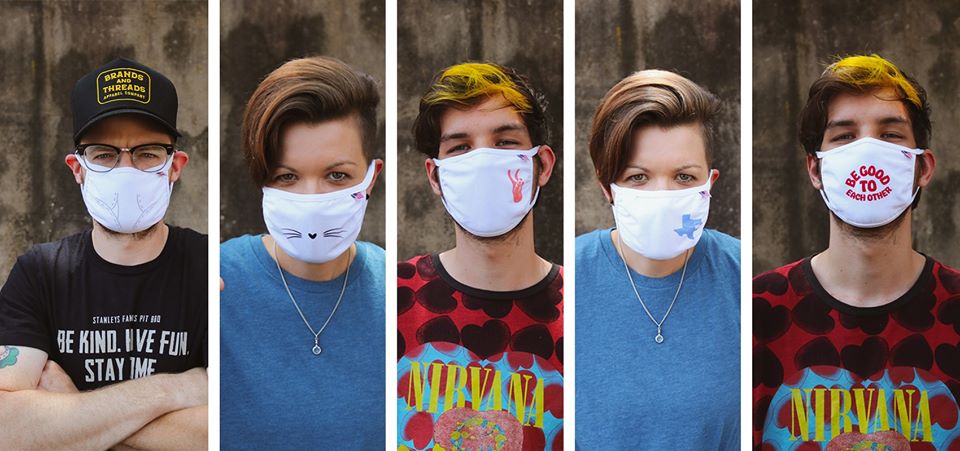 Show your support for Tyler's businesses by being part of Visit Tyler's Rose City Strong campaign by downloading the Rose City Strong Facebook profile frame. Go to your Facebook page and select "Update Profile Photo," then select "Add a Frame" and search for Rose City Strong.
Activities
See what's new as Tyler gets ready to go Back to School! Play games! Win Prizes! Shop Local Online!
A completely free & online event, Sip & Shop Texas is sending you on a virtual scavenger hunt (posted August 7th) to win prizes! See how UT-Tyler is preparing for the upcoming school year – and what amazing things TJC's Earth & Science Center as well as Caldwell Zoo and E Student Group – have in store for all of Tyler's virtual learners!
There is also an opportunity for you to support small business and shop local, online with Sip & Shop's Hit the Bricks festival vendors.
Prizes include a Family 4-Pack of Tickets to the Earth and Space Science Center featuring Hudnall Planetarium; a Swag Bag Full of Goodies from UT-Tyler; one admission ticket to ESCAPOLOGY! The Live Escape Game; Tickets to Caldwell Zoo; A Back to School Gift Box for your favorite teacher; and Jewelry from Sip & Shop Texas!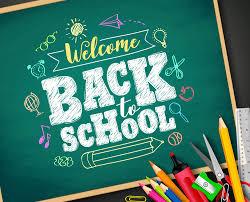 There are 3 Ways to Win:
Snap a picture of you or your family in front of one of downtown Tyler's colorful murals! Stay safe & Socially distanced.
Have fun in the online scavenger hunt through the Hit the Bricks Back to School Event. This is completely free & online.
Email SipandShopTexas@gmail.com proof of purchase from any of our Sip & Shop Festival Vendors or businesses located on or around the square in Downtown Tyler!
Go to SipandShopTexas.com to play. Winners announced Monday, August 10th.
---
Take a virtual tour of the Goodman LeGrand House and Museum while listening to the audio tour from our Roses and Weeds podcast. The museum is open for visitors from 10 a.m. to 4 p.m. Capacity limit of 5 visitors at a time.
Gallery Main Street is now open inside the new atrium at Plaza Tower. Experience the newest art exhibit by John Deaton. All art is available for purchase. Gallery open to the public from 11 a.m. to 11:30 p.m.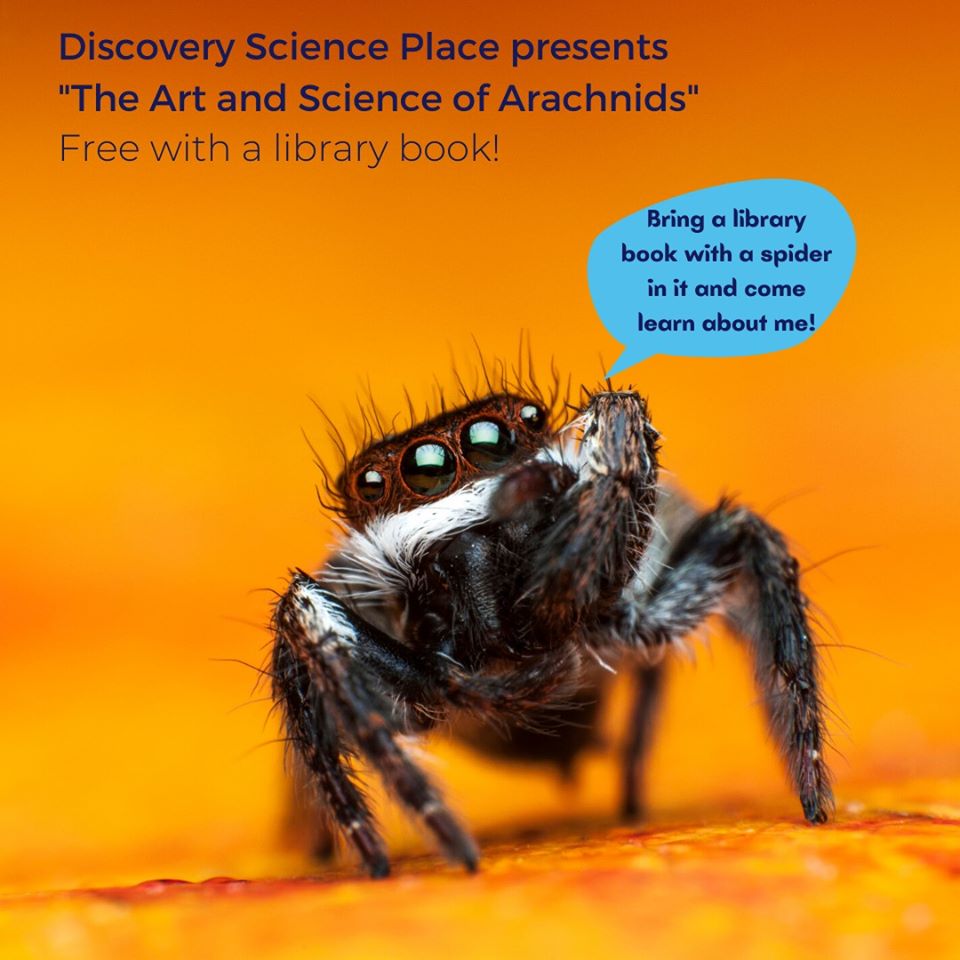 Get one free ticket to "The Art and Science of Arachnids" at Discovery Science Place by checking out a spider-themed book at the Tyler Public Library! Bring your book (any book about or featuring arachnids/spiders- fiction or nonfiction) to the DSP and learn all about arachnids in art, science, and culture. Get up close to almost 100 live spiders from around the globe!
Bring your empty flower pots to Moss and they will fill them up for you!
Main Street Monday: Episode 8Business: Culture ETXAddress: 118 W Erwin

Posted by Downtown Tyler, Texas on Monday, August 3, 2020
Culture ETX will be doing their first Iron+Ember Saturday BBQ Series pop-up on from 11 a.m. until they are sold out!
Liberty Hall is celebrating its 90th anniversary! Join them on Facebook Live for Liberty Live: Concerts from the Couch. The lineup is: 11 a.m.: Michael Paul Jones from Blindpursuit; 11:30 a.m.: Lucas Kelm; 12 Noon: Owen Tiner; 12:30 p.m.: Max Mcruiz.
Watch KLTV's "One Texas: Songs from Home" concert.
Clint & The Cosmic Wake will be live at ETX Brewing from 8-10pm. There is no cover and all ages are welcome as well as your four-legged friends.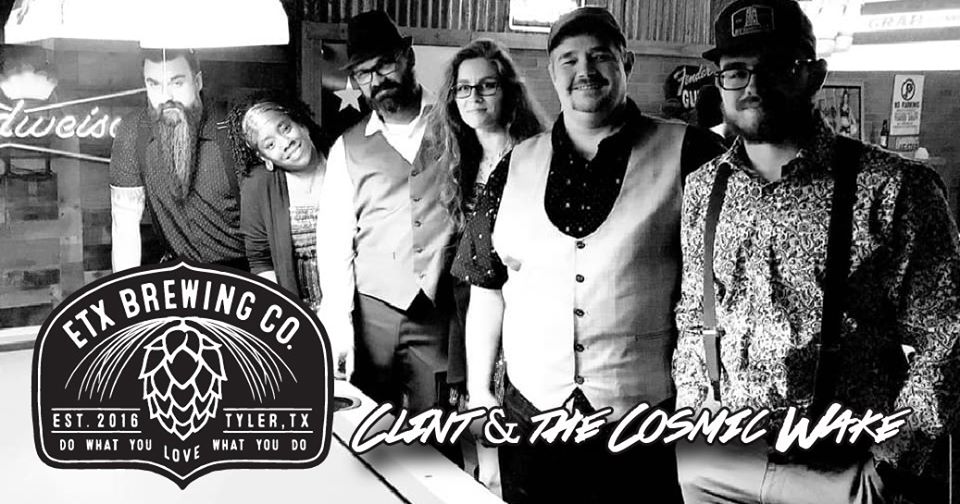 Restaurants
1948 Coffee & Juice Co. is now open offering a full espresso bar, cold-pressed juices, smoothie bowls, vegan eats, organic and gluten-free options, and more! Also, downtown's Urban Market, which is in 1948 Coffee's area, offers goods and food from all over the world.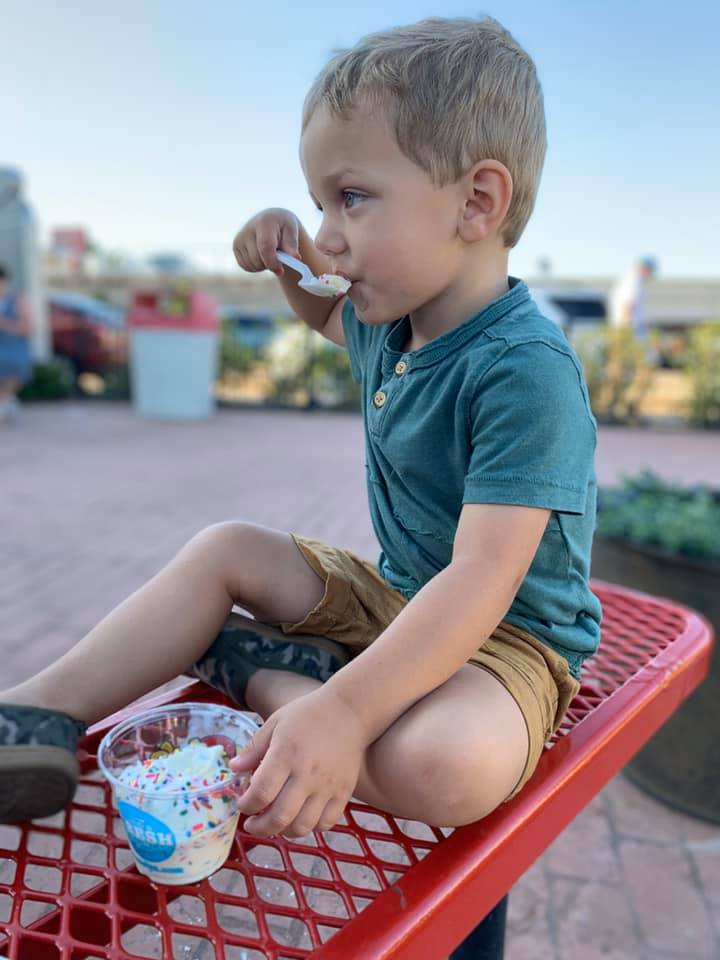 Andy's Frozen Custard, located at 110 S. College Ave., is open 11am-12 midnight.
Black Pearl, located at 106 W. Erwin St., is still closed however their Food Menu & Cocktails are available at Ricks on the Square after 4pm.
Culture ETX, located at 118 W. Erwin St., is open from 5-10pm.
Don Juan on The Square, located at 113 E. Erwin St., is open 11am-9pm.
The Foundry Coffee House, located at 202 S. Broadway Ave., is open 7am-6pm. They serve breakfast, lunch and dinner.
The Porch at  ETX Brewery, located at 221 S. Broadway Ave., is open 11am-11:30pm. They offer beer to-go too!
SportsZone, located at 115 E. Erwin St., is open at 3pm-1am.
Rhea's Hot Links, located at 204 S. Fannin St., is open from 9am-5:30pm. They serve breakfast, lunch, and dinner.
Rick's on the Square, located at 104 W. Erwin St., is open 4pm-1am.
Tapatio's Grill Chicken, located at 614 W. Valentine St., is open 10am-11pm.
True Vine on the Square, located 110 S. College Ave. Suite 102, is open 4-8pm. They offer beer to-go by an individualized Pick Six option. Pick six 12oz cans or six 16oz cans or two 12oz and four 16oz, or three of each, the limit does not exist (well okay it exists up to 288 ounces per day, but you get it.) Order online or in-person for pickup. Be sure to try the new "Galactic Minotaurt Gose" variation – total cucumber and watermelon yumminess!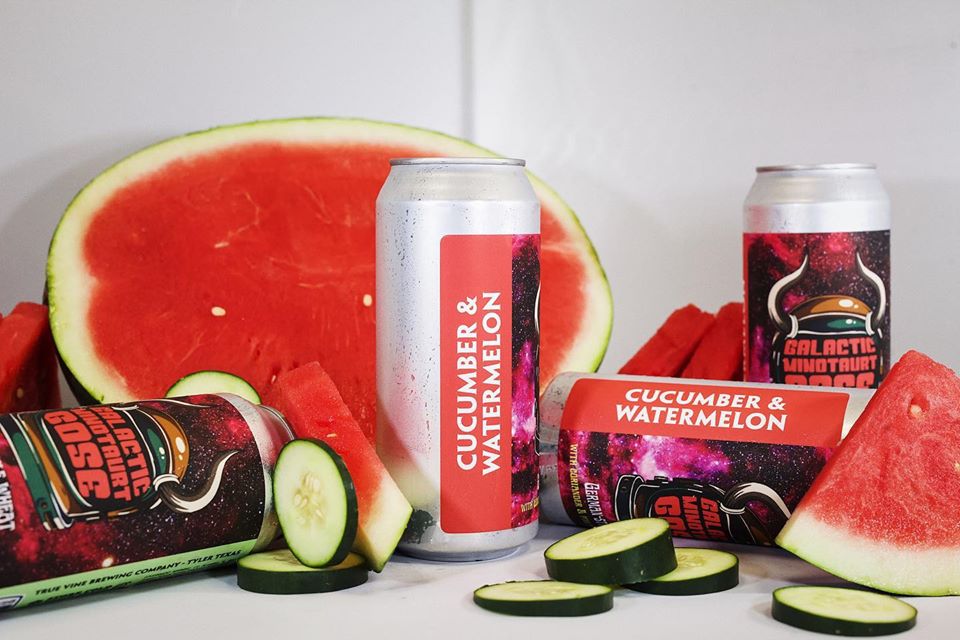 There are usually a few Food Trucks hanging around Downtown as well so there's no excuse to leave hungry with all of the dining options because in Downtown you can have your cake and eat it too.
Shopping
Backbone Hair + Beauty, located at 235 S. Broadway, is open 9am-5pm. Get a stylish new hairdo along with experiencing a downtown jibe in this hip new hair salon. They also sell a line of cool t-shirts and hair products.
Brands & Threads Apparel Co. is now located at 316 S. Broadway (across the street from their old location). Check out their cool stuff at their new store or at facebook.com/BrandsandThreads. They are open 9am-1pm. And to note, they are offering VERY COOL custom-made masks too!
Moss: Where Flowers are Fair, located at 237 S. Broadway Ave., is open 10am-3pm.
Salvation Army Thrift Shop, is open to treasure and bargain hunters alike. They are located at 723 N. Broadway, open 10am-5pm.
Personalized Candles Available…Let us us know what you need or come check out our pre made personalization..:@urbandeauxcandle @downtowntyler

Posted by Urban Deaux Candle Co. & Mercantile Store on Sunday, August 2, 2020
Urban Deaux Candle Co. & Mercantile Store and 903 Closet is located at 317 S. Bois D'Arc Ave. and open 11am-6pm. They offer PERSONALIZED candles! Drop by the shop to order your's today.
Ye Olde City Antiques is open again at 302 E. Locust after a recent fire took out part of their showroom. They will offer hidden bricks with discounts for all Hit the Brick shoppers.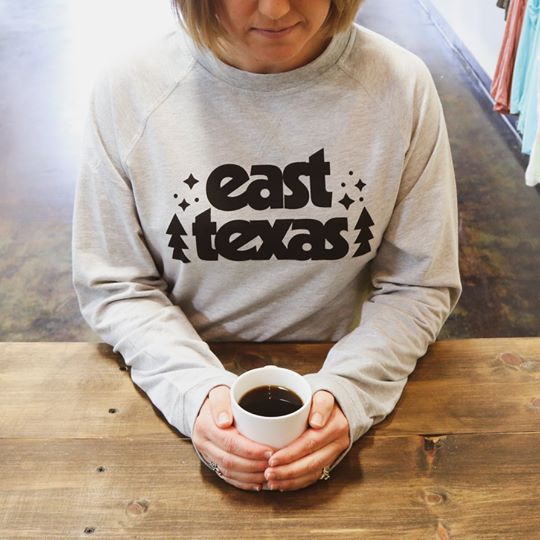 Museums & More
Take a virtual tour of the Goodman LeGrand House and Museum while listening to the audio tour from our Roses and Weeds podcast. The museum is open for visitors 11am-4pm. Capacity limit of 5 visitors at a time.
Smith County Historical Society is open by appointments only.
Gallery Main Street is now located in the lobby of Plaza Tower. Go to DowntownTyler.org to view and purchase artwork in the current exhibit.
More Info
Hit the Bricks is held rain or shine, cold or hot, and even amid pandemics. Help us support our local Downtown businesses during this time. For more information, visit the event on Facebook or download the FREE app "EGuide Tyler TX."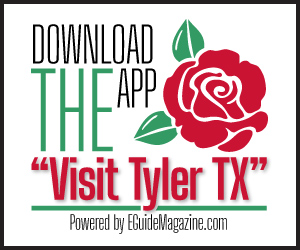 Upcoming 5Ks, 10Ks, Marathons, Tri's & More
For more events, check out EGuideMagazine.com 's entire


---
There's a great amount of variety with the walks, runs,
triathlons and more in East Texas. Check out these upcoming events.
It is free to post any event. Please click "Add Event" below to add yours!