By Johnny Griffith
A long time ago I was sitting in a classroom in college listening to a speaker talk about success and failure in business and in life. Of the many catch phrases and cliches thrown about that day, the one that stuck with me was this phrase, "Sometimes in life we find good things, and those good things keep us from the best things." What the speaker was trying to imply was that we can sometimes find ourselves comfortable with our surroundings, safe from the uncertain storms, and content with where we are in life. That contentedness, however, can sometimes keep us from seeking something more, and in that something more, sometimes we find the best things.
Whitehouse native Tyler Dudley just might be one of the best examples around for this philosophy that I've come across recently. Like many East Texans, Tyler discovered his first love of music in church, embracing it to the point of eventually leading worship and has maintained the love ever since. With early musical exposures to such a wide range of influences as John Mayer and George Strait, Dudley has developed his own voice and continues to pursue a love of music despite the challenges.
After starting to work for a local Cavender's his junior year in high school and working his way to assistant manager, Tyler began to realize what he really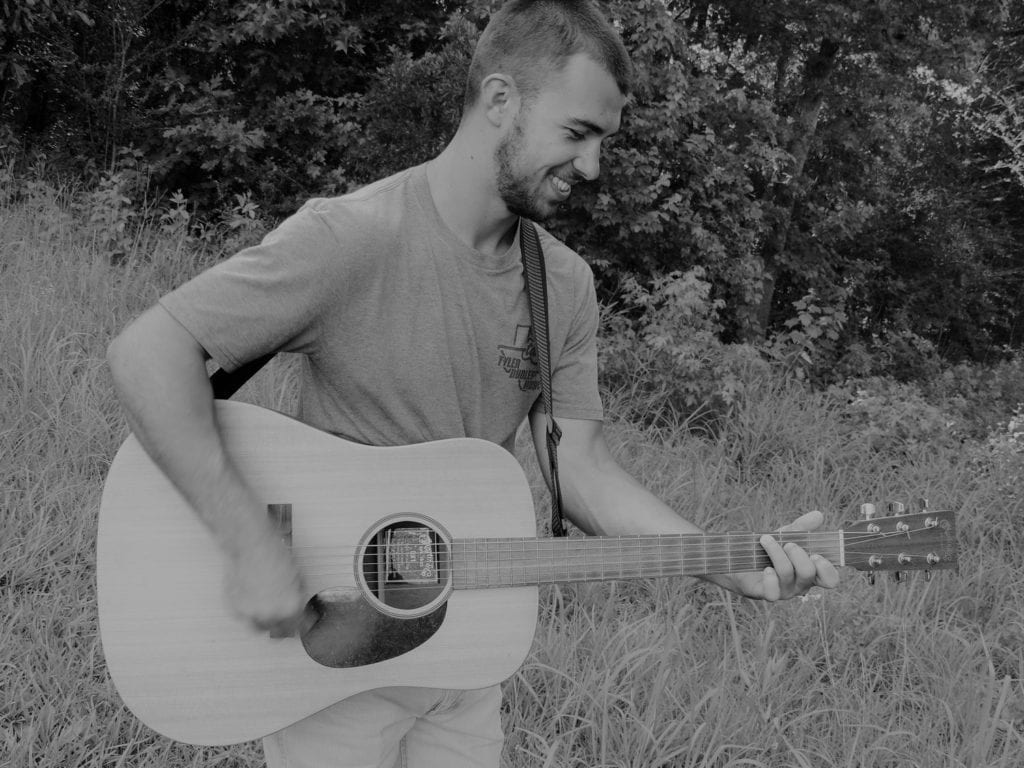 wanted to do was play music. Even though the job he had was a good thing, it wasn't the best thing for him. Now, he plays every gig he can get and works toward a goal of releasing an album in the near future. I recently sat down with Tyler to get to know him better.
Johnny: When did you really start thinking about music being more than a hobby?
Tyler: About three years ago I was unhappy at my 9-5 job, and I just knew I wanted to do something that was going to make me happy. Music is that thing for me.
Johnny: What have been some of the challenges you've experience trying to realize music as a livelihood?
Tyler: It's not easy to get booked at places unless you have a name for yourself. To get a name for yourself you have to sacrifice time with the people you are close to. It really is a tough situation when you're trying to break into the scene but it's worth the work.
Johnny: Who were your early influences musically?
Tyler: I've always enjoyed John Mayer, King George (Strait), and the King of Pop (Michael Jackson). I've always enjoyed music from all over the spectrum and feel that there is too much good music being made not to enjoy it all.
Johnny: How would you describe your music?
Tyler: As much as I appreciate a lot of different genres, the music that I have been writing and love to really play the most is Red Dirt Texas Country Music.
Johnny: How much of the music you perform is original versus cover songs?
Tyler: Right now I'm doing about 75 percent covers and 25 percent originals. Obviously the goal is to eventually be 100 percent originals.
Johnny: I like to ask all the musicians I interview what their most memorable gig has been so far, so what's yours?
Tyler: That's easy; I was able to open up for my friends JB and the Moonshine Band at Cowboy's earlier this year, and it was something I will certainly never forget.
Johnny: How far are you traveling to play shows these days?
Tyler: The farthest I go regularly right now is to Port Arthur to a place called Rodair Roadhouse.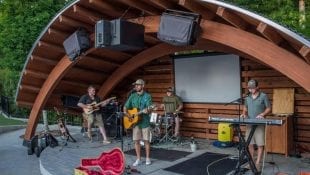 Johnny: Are you just primarily a solo act, or do you ever collaborate with other musicians?
Tyler: I've played solo for the past two years, but recently I formed a band, and we're currently pushing that format.
Johnny: There are a lot of live acts around, especially in the "Country" genre. What do you feel sets you apart?
Tyler: I think what sets me apart is that my Country isn't just country. I go from Waylon to Luke Bryan to Stoney Larue. I think that country is a broad genre, and I like to cover every bit of it.
Johnny: What's on the immediate horizon for you?
Tyler: I am currently getting the funds to put together my first album. It's not exactly a cheap process, and it takes a lot of time to get everything perfected. I am super excited to get everything going, but it just takes some time.
Upcoming shows for Tyler Dudley:
November 3rd – (full band) Clicks, Tyler

November 4th – (acoustic) Yamatos, Tyler

November 11th – Rodair Roadhouse, Port Arthur

November 17th – (full band) Kawas, Tyler

December 1st – (full band) Kawas, Tyler

December 15th – Rodair Roadhouse, Port Arthur
For more info about Tyler Dudley go to tylerdudleymusic.com or facebook.com/tylerdudleymusic.