The Tyler Public Library is located at 201 S. College Ave., Downtown Tyler. For more info call (903)593-7323 or go to tylerlibrary.com. For more information about programs, call (903)593-7323 or email idesk@tylertexas.com. Most of the events are free unless noted.
The Tyler Public Library has great news! Beginning Sunday, Jan. 31, the Library will be open Sundays again! This is the final step in the Library's phased plan to return to regular operating hours. The full Library schedule is listed below.
Monday through Thursday from 10 a.m. to 7 p.m.
Friday from 10 a.m. to 6 p.m.
Saturday from 10 a.m. to 5 p.m.
Sunday from 1 p.m. to 5 p.m.
Programs:
Celebrating Black History Month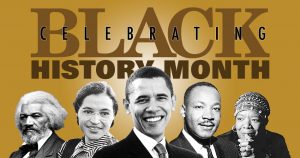 Feb 1-28: We invite tweens and teens to study African American History through an interactive activity at the Library. Explore history through the Green Book used by African Americans during the Jim Crow Laws era from 1936-1966 to find safe businesses and establishments that would serve African Americans. Tweens and teens can begin their journey in the Library Lobby by picking up an activity guide and then visiting historical locations listed in the Green Book at stations posted throughout the Library.
Feb 1-28: Tweens and teens test their African American History knowledge by taking on the Black History Month Trivia Quiz at tpl.beanstack.org. Those who complete the quiz will be able to pick out a free book from a selection provided by The Friends of the Tyler Public Library.
Feb. 1: Join the Library in celebrating Black History Month this February with a take-home kit. Kits are geared for toddlers, preschool and elementary children.
Art Kit: Explore the colorful, abstract artwork of African American painter Alma Thomas by crafting a paper collage reminiscent of her work. One hundred kits are available on a first-come, first-served basis.
Literary Kit: Scan the QR code in this kit to watch a reading of Little Melba and Her Big Trombone by Katheryn Russell-Brown, a children's picture book biographing African American jazz virtuoso Melba Doretta Liston. After watching the story, children can also make a trombone craft. Fifty kits are available on a first-come, first-served basis.
Makerspace
Feb. 1: Kids from preschool to middle school can pick up their Pirate Treasure Hider's Kit from the Library Makerspace table. Each kit contains the items, treasure and the scientific instructions needed to hide your treasure! Kits are available on a first-come, first-served basis while supplies last.
Adults
Feb. 9: Adults, whether you love it or hate it, celebrate Valentine's Day or embrace your Anti-Valentine's Day spirit! Pick up your take-home kit geared to show someone some love or one for those with a more self-deprecating humor. Both kits come with cards and decorations to craft and share. Kits are available on a first-come, first-served basis.
Feb. 10 and Feb. 24 at 10 a.m.: Join Reference Librarian Rozanna Bennett for History and Mysteries live segments on the Library's Facebook page.  Each week will focus on a variety of true crime stories, finds from the Library's Local History Room and mysteries that fascinate us!
More Events
---
For more events, check out EGuideMagazine.com 's entire