The Tyler Public Library is located at 201 S. College Ave., Downtown Tyler. For more info call (903)593-7323 or go to tylerlibrary.com. For more information about programs, call (903)593-7323 or email idesk@tylertexas.com. Most of the events are free unless noted.
Tyler Public Library Summer Reading Challenge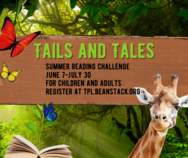 Tails and Tales a Summer Reading Challenge – Take on Tyler Public Library's Summer Reading Challenge! Log your reading and earn rewards! The challenge kicks off June 7 and ends July 30. To register, visit Beanstack or to learn more, visit Tyler Public Library's website.
Rewards and Challenges: Children from zero to 12th grade are challenged to read 12 hours. Those who complete the challenge can choose a free book to keep from a selection provided by The Friends of the Tyler Public Library. Kids upto 4th grade will also receive a t-shirt and goody bag, while kids from 5th to 12th grade will receive a t-shirt and earn raffle tickets to put toward a variety of rewards.
Adults age 18 and older are challenged to read six books. Those who complete the challenge will receive a free book coupon to use in the Library's Book Nook. They will also earn raffle tickets to put toward a variety of rewards.
Silly Safari Kickoff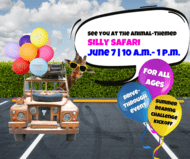 June 7 | 10 a.m. to 1 p.m.: Lions and tigers and bears, oh my! Sign up for the reading challenge and take a drive through the Silly Safari in the Library parking lot featuring a variety of animal-themed booths hosted by City of Tyler departments, the Friends of the Tyler Public Library, the Tyler Public Library Board, and city manager Ed Broussard! Kona Ice will also be onsite so you can buy a cool treat!
Therapet Reading Sessions
Tuesdays in June and July from 4 to 5 pm: Registration Required! Children in Pre-K to 5th grade can sign up to practice their reading skills in a no-pressure environment with a trained Therapet dog. Sign up at TylerLibrary.com.
Library Under the Trees | Outdoor Storytime
Children and families can join Library staff for outdoor storytimes and activities in the parks on Wednesdays and Fridays throughout June and July. Visit TylerLibrary.com for the full schedule.
Grown-Up Storytime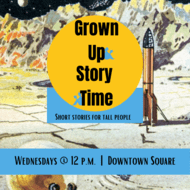 Every Wednesday at Noon (starting June 9): Adults, bring your lunch and get settled in for a good story. Every Wednesday at noon on the Downtown Square various readers will be bringing you delightful stories. On rainy days, the readings will be held in the Taylor Auditorium at the Library.
Letterboxing & Adventure Kits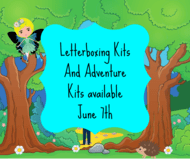 Tyler Public Library Makerspace is bringing you "Go-Outside" adventures this Summer with our Letterboxing Adventure Kits. There are three kits available for three separate Parks inside the Tyler City Limits with three separate adventures. These kits include the backstory to each adventure, a clue sheet on where to find the letterboxes, a stamp pad, and in some of them, a field agent badge, and a nylon backpack to carry your letterboxing supplies in. Kits are available to check out, one per family. Subject to availability.
Activity Tracks for Kids
8 Weeks – June 7 to July 30 – Children, tweens, and teens from Preschool to 12 grade can sign up at tpl.beanstack.org to discover fun indoor and outdoor activities to do throughout the summer! Those who complete will earn a free book provided by a selection from the Friends of the Tyler Public Library.
In-house Activities at the Library
For Adults
June 7:  Juneteenth Walk-Through
July 5:  Local Treasure Hunt
For Grades 5-12
July 27: Build Your Own Story Walk-Through
Addition Programs
Adult Kits
June 7: As supplies last. Come get a kit fully equipped with supplies to build your own bird feeder.
June 21: Genealogy Kit. Interested in Family History? Come get a kit as supplies last! Kits will include, tips, tools and resources to help you in your search for ancestral knowledge!
Juneteenth Walk
During June: Visit the Library and explore a Juneteenth Walkthrough, learning the history of Juneteenth.
Take-Home Kits
Children Kits
Makerspace Kits
June 1:  Owlvision Kit for pre-kindergarten to 5th grade
June 7:  Letterboxing for children of all ages and families
July 1:  Chickens and Levers for pre-kindergarten to 8th grade
Early Childhood Kits for toddlers and preschool
June 8:  Lion Craft
June 15:  Pink Pig Craft
June 22:  Owl Craft
June 29:  Fish Handprint Craft
July 6:  Hooray for Birds Craft
July 13:  Itsy Bitsy Spider Craft
July 20:  Mars Rover Craft
July 27:  Caterpillar Paper Chain
Elementary Kits for pre-kindergarten to 4th grade
June 8:  Animal Cootie Catchers
June 15:  Folding Zoo Animals
June 22:  Swan Craft
June 29:  DIY Sponge Boat
July 6:  Spinner Craft
July 13:  Jellyfish Windsock
July 20:  Mars Rover Craft
July 27: Balloon Dog
Take-Home Kits for Tweens/Teens
For Grades 5-7:
June 8:  Cardboard Copy & Scale Machine
June 15:  Yarn Octopus
June 22:  Egg Geode
June 29:  Accordion Book
July 6:  Kawaii Animal Drawing
July 13:  Cyclops Eye Origami
July 20:  Space Vision Board
Teens Kits for Grades 8-12
June 8:  Folded Book Art
June 15:  Orick's Ball Origami
June 22:  Egg Geode
June 29:  Accordion Book
July 6:  DIY Pop Socket
July 13:  Cyclops Eye Origami
July 20:  Space Vision Board
Adults Kits
June 7:  Birdseed Feeder Kit
June 18:  Intro to Beading Kit
June 21: Genealogy Kit
July 2:  Owl Necklace Beading Kit
July 5:  Adventure Kit
July 16:  Acorn Bracelet Beading Kit
July 19:  Matisse Paper Kit
July 30:  Mermaid Earrings Beading Kit