Have a Bloomin' Good Time in Tyler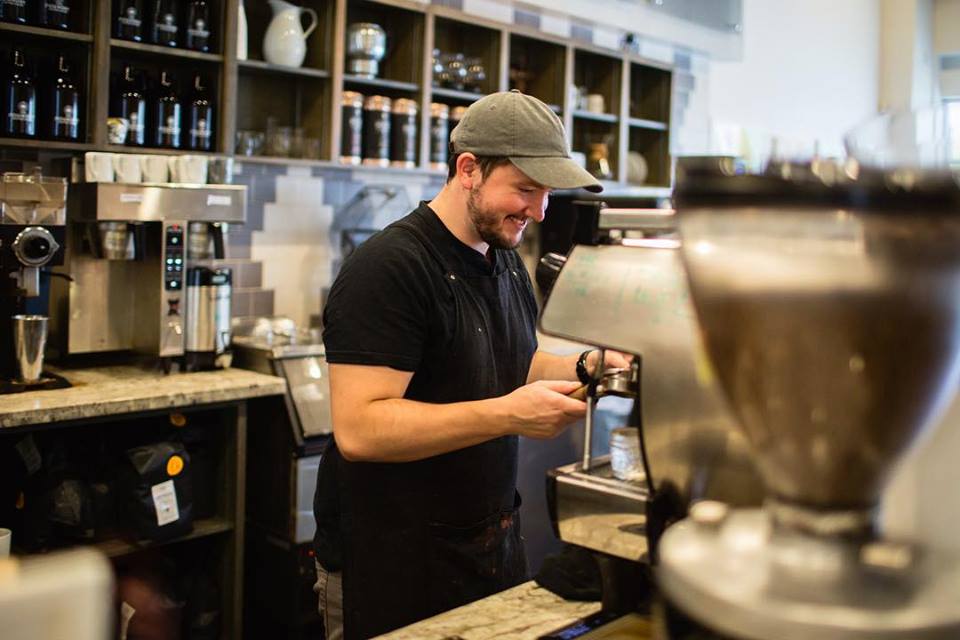 By Holli Fourniquet
Vacations are great, but "staycations" can be just as rewarding. This year, many people are making the decision to stay a little closer to home instead of traveling abroad. Staycations are often less stressful, more affordable, and can help you experience the culture of your region that is sometimes missed in everyday life. Not to mention, staycations allow you the opportunity to support local businesses during this tough season when many businesses are facing hardships.
Tyler's charming brick streets and outdoor spaces offer a bouquet of possibilities for your family's staycation: fun attractions, a wide variety of shopping, restaurants, history, and more.
With the largest municipal rose garden in America (featuring more than 500 varieties of roses), the splendor of the Downtown historic districts, and the scenic views of Tyler State Park, it's not hard to see why Tyler is known as a natural beauty.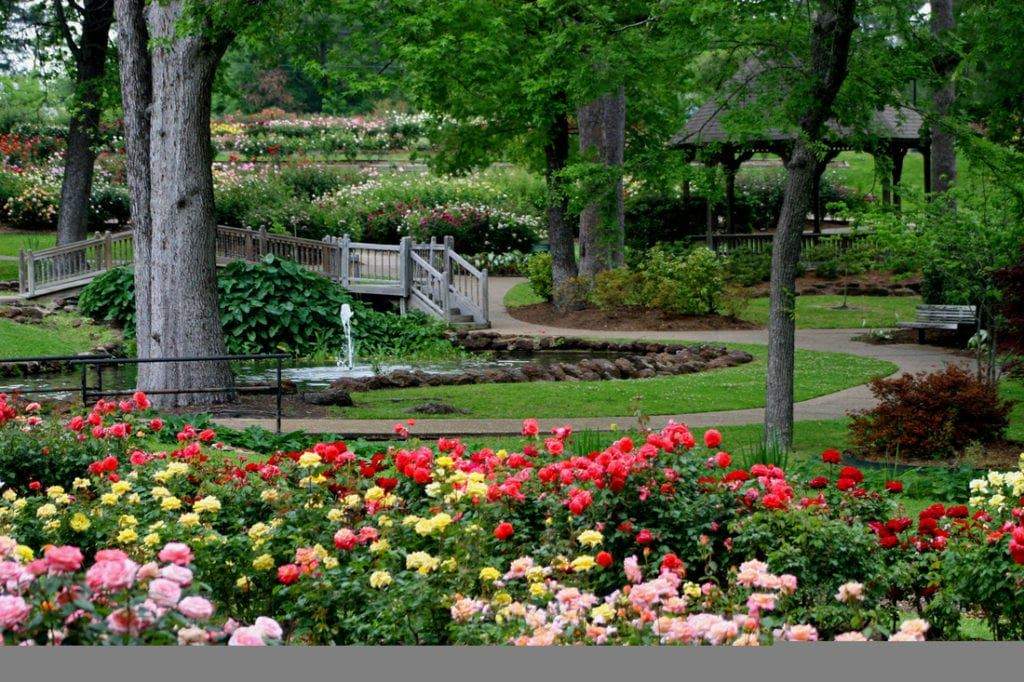 Eat & Drink
Even when you're on a staycation, you still have to eat. Sink your teeth into the Tyler culture by trying one of many delicious restaurants in the area. There's a unique variety of dining options available for every taste bud because here in Tyler you can have your cake and eat it too!
Tyler offers unique, locally owned, and operated establishments as well as some of your big name favorites. From elegant lakeside dining and great brunch spots to fun-infused Downtown locations and food trucks, Tyler has enough options to make a foodie's tummy start to growl.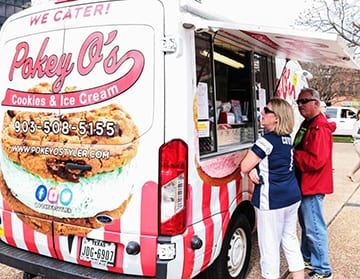 Branch out, and try a restaurant that you have never tried before. Support a small local establishment for the first time and get a real feel for Tyler's food culture. Stay up to date on the latest protocols at local restaurants here: EguideMagazine.com/EatLocalTyler.
If you'd rather stay home and cook, make an excursion to a farmer's market instead of the grocery store to grab a little local flavor to add to your homemade dishes. The farmer's markets in Tyler are experiences in and of themselves, and they offer a wide variety of products you never knew were grown locally.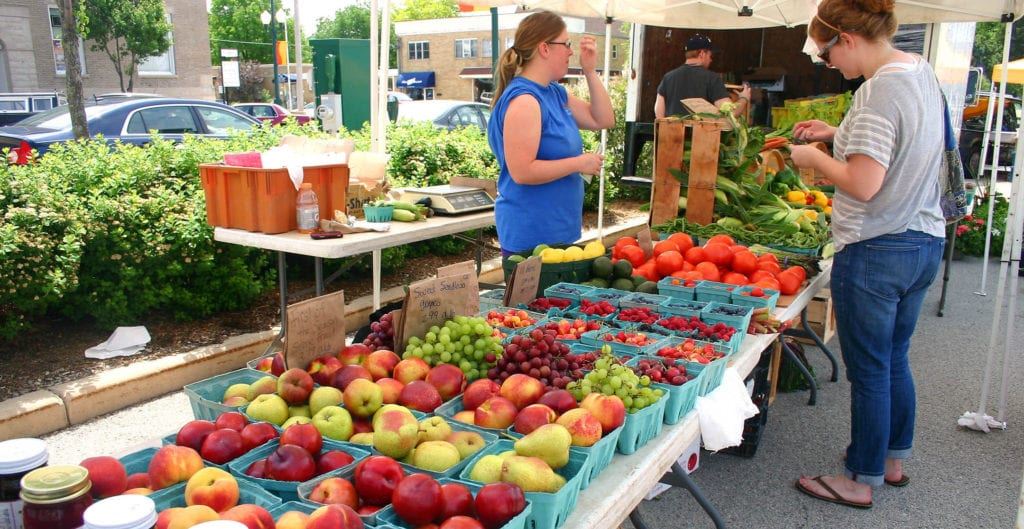 Explore the region's beverages with the Thirsty Pines Tour. This free self-guided tour is a mobile drinking passport experience connecting you to the region's top craft beverage purveyors. The pass features the best in coffee shops, wine bars, breweries, and even a distillery in the piney woods.
The featured businesses are located in Tyler, Lindale, Longview, and a few places in between. Those who visit a designated number of locations, will receive an exclusive "Go East Texas" stone coaster set and have their name submitted into the Grand Prize Getaway drawing. Download the pass and start sippin' at GoEastTexas.com.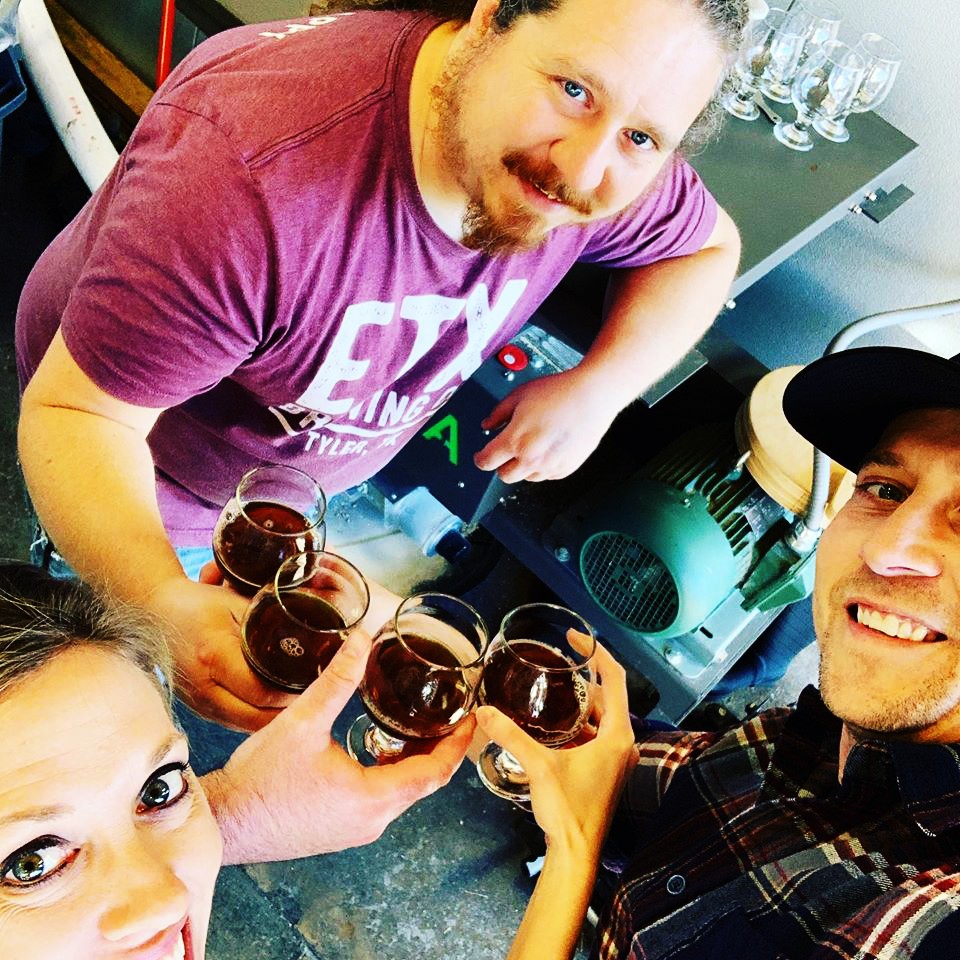 Outdoors
Because being outside has been proven to boost your focus and recharge your mind's batteries, nature tourism is on the rise. If there's one thing Tyler is known for, it's for the area's beauty. Nestled serenely in the piney woods of East Texas, Tyler offers some pretty great landscapes to get outdoors.
The City of Tyler offers more than 1,000 acres of public parkland comprised of 27 parks housing playgrounds, athletic fields, walking and biking trails, tennis courts, multi-purpose courts, splash pads, and more.
And that doesn't even count the Tyler State Park, one of the most popular State Parks in Texas. The beauty of East Texas awaits you at this 985-acre State Park located right outside of Tyler. It's the perfect place for bird watching with more than 200 species of birds identified at the Park. It is also home to a number of East Texas animals including white-tailed deer, raccoons, foxes, coyotes, reptiles, armadillos, opossums, and more. Accommodations at the park include cabins, RV hookups, and tent camping. Get your day passes here, they must be purchased in advance.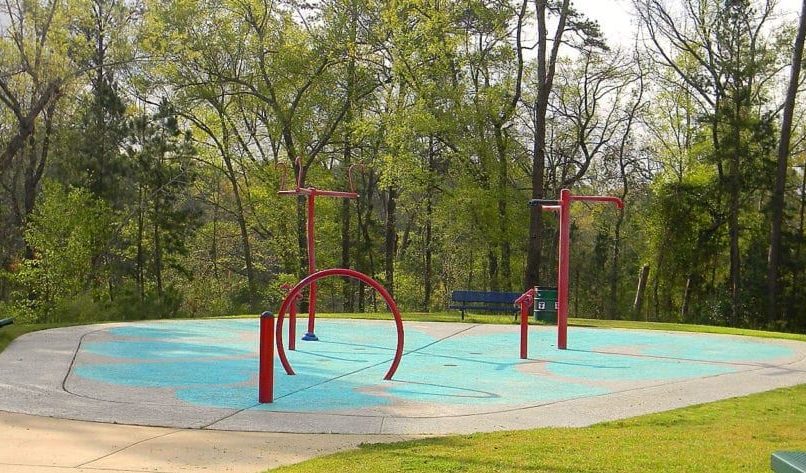 You can't talk about outdoor attractions in Tyler, and not mention the world-famous Tyler Municipal Rose Garden and Tyler Botanical Garden. No other town in Texas lays claim to a budding heritage quite like Tyler's. The Tyler Municipal Rose Garden features 14 acres of 32,000 rose bushes of more than 500 varieties.
Roses are in full peak in fall and early summer, but with the addition of the Tyler Botanical Garden, the garden is in bloom year-round. The Tyler Botanical Garden is made up of four demonstration gardens that are cared for by the local Master Gardeners. It includes an expansive Japanese Maple collection and the camellia and day lily collections, among many other beautiful blooms.
Other fun outdoor attractions include Caldwell Zoo, Tiger Creek Refuge, Lake Tyler Recreational areas, and more.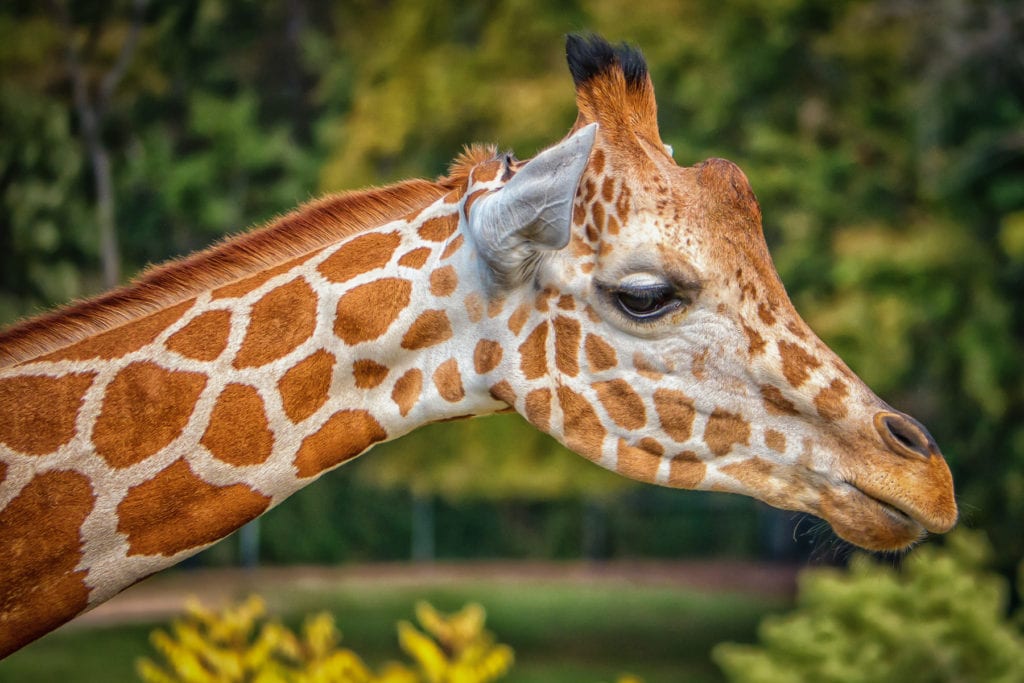 Tyler's History & Museums
With a goal toward education and preservation, Tyler area museums offer scientific, artistic, cultural, and historical significance. Not to mention – just good, clean family fun!
Tyler boasts a full spectrum of options including a nationally recognized "premier" art museum attracting world-class exhibitions as well as local artists to museums that offer a glimpse into Tyler's history.
There are also several historic homes in the area that are on display during special events throughout the year or visit the Goodman-LeGrand House and Museum, which has regular business hours.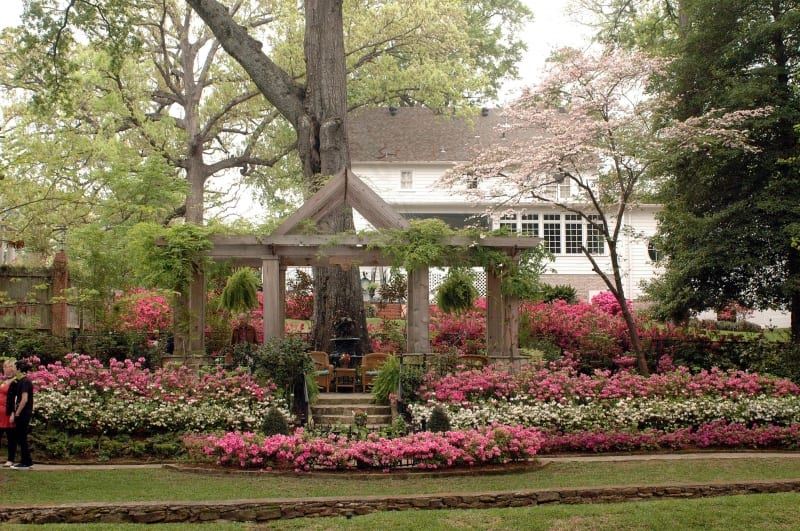 Shopping
Shop 'til you drop because Tyler is filled with great, locally-owned shops, as well as the big-name stores you know and love. Situated about halfway between Dallas and Shreveport, Tyler ranks as the largest retail hub in East Texas.
Tyler is home to two large shopping malls that have a great reputation across the state as well as several charming boutique shops where you can find locally crafted items, high end products, and more.
Tyler's huge regional retail market pulls people from all over the area. Find Tyler gifts and souvenirs right in Downtown Tyler at the Visit Tyler Visitor Center located in the Plaza Tower on the square. Tyler is the perfect place for your next shopping spree.
Stay
Just because a staycation means you're staying in the area, doesn't mean you can't enjoy overnight accommodations. Getting out of the house can be good for the soul. Tyler has a variety of unique places to stay including quaint bed and breakfasts, hotels, resorts, and cabins.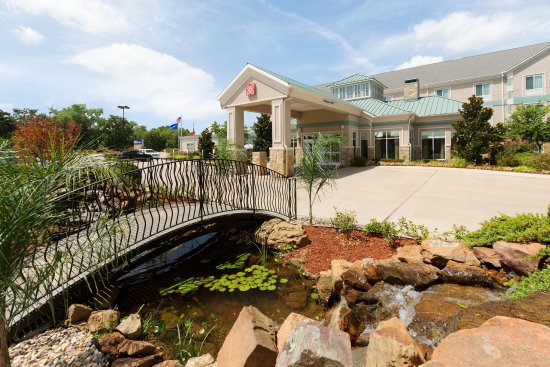 Tyler has accommodations to fit every budget and need. During this time, each location has its own safety protocols, but some of the safety procedures you can expect include contactless payments, minimizing guest contact in elevators and lobbies, enhanced cleaning practices, and more.
Several properties are also offering special staycation rates for residents. These first-class accommodations and their friendly staff will help you feel welcome in your home away from home.
Living in a city that offers some of the best attractions in Texas, there is so much for you to experience right in your own backyard! If you just need to get away from it all, but don't want to take a big family vacation right now, take a vacation at home. We encourage you to break away from the ordinary, and explore Tyler. For a full list of attractions, restaurants, and other staycation ideas go to VisitTyler.com.
During this time, you are encouraged to either call or check the website/social media of each location when planning your staycation before visiting as businesses might have different operating hours and/or protocols.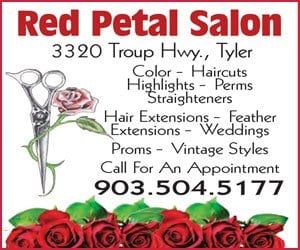 Oct. 24th: Unlikely Heroes Car Show: A Car Show Unlike Any Other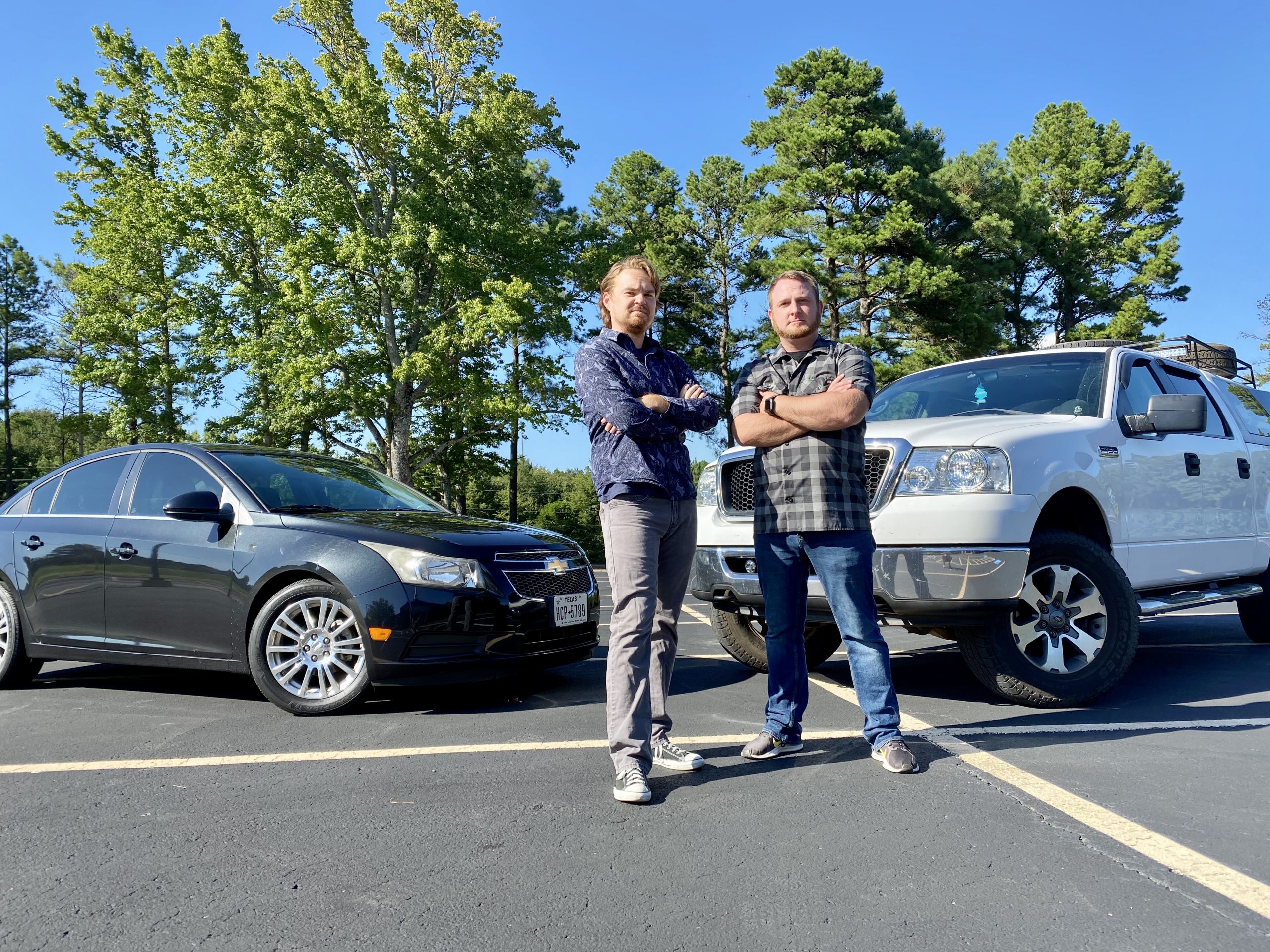 By: Holli Fourniquet
This October, Garage Talk Podcast is bringing to Tyler a car show unlike any other. This show will feature the cars that do the dirty work, day in and day out. It will be a car show for the "other cars," the real heroes: the daily drivers.
While most car shows are centered around some of the hottest cars to roll off the assembly line, it's the daily drivers that get us and our families from point A to point B on a regular basis. The cars in this show will have dents, dings, rust, leaks, duct tape, zip-ties, and the like.
"Car shows usually focus on cars that are high power, luxury, classic, etc., but no one really celebrates the cars that do all the dirty work," Cory Fourniquet, Co Host of Garage Talk Podcast, said. "This show will feature those cars that have epic stories to tell, we need only to stop and listen."
Garage Talk's Unlikely Heroes Car Show is free to the public and will be held at Hilltop Church of the Nazarene on October 24, 2020, 10am-2pm. Spectators will enjoy live music and vendors, such as event sponsor ETX Laser, as well as chatting with drivers about their cars. The event will culminate with an awards presentation to participating vehicles.
Prizes will be awarded in the following categories:
People's Choice
Best DIY Repair
Leaky Bladder (biggest puddle left under the car from the duration of the show)
Patchwork (most mismatched panels)
Highest Mileage
Least Likely to Pass Inspection,
Lightweight (missing most factory panels)
Poke In Da Eye World Championship BBQ & Catering will be on-hand with a special Garage Talk combo plate and pricing.
A livestream video of Garage Talk will be filmed from the event and broadcast on their Facebook page.
Space is limited to register a vehicle for the event. For more information and to register your vehicle go to GTGarageTalk.com/carshow.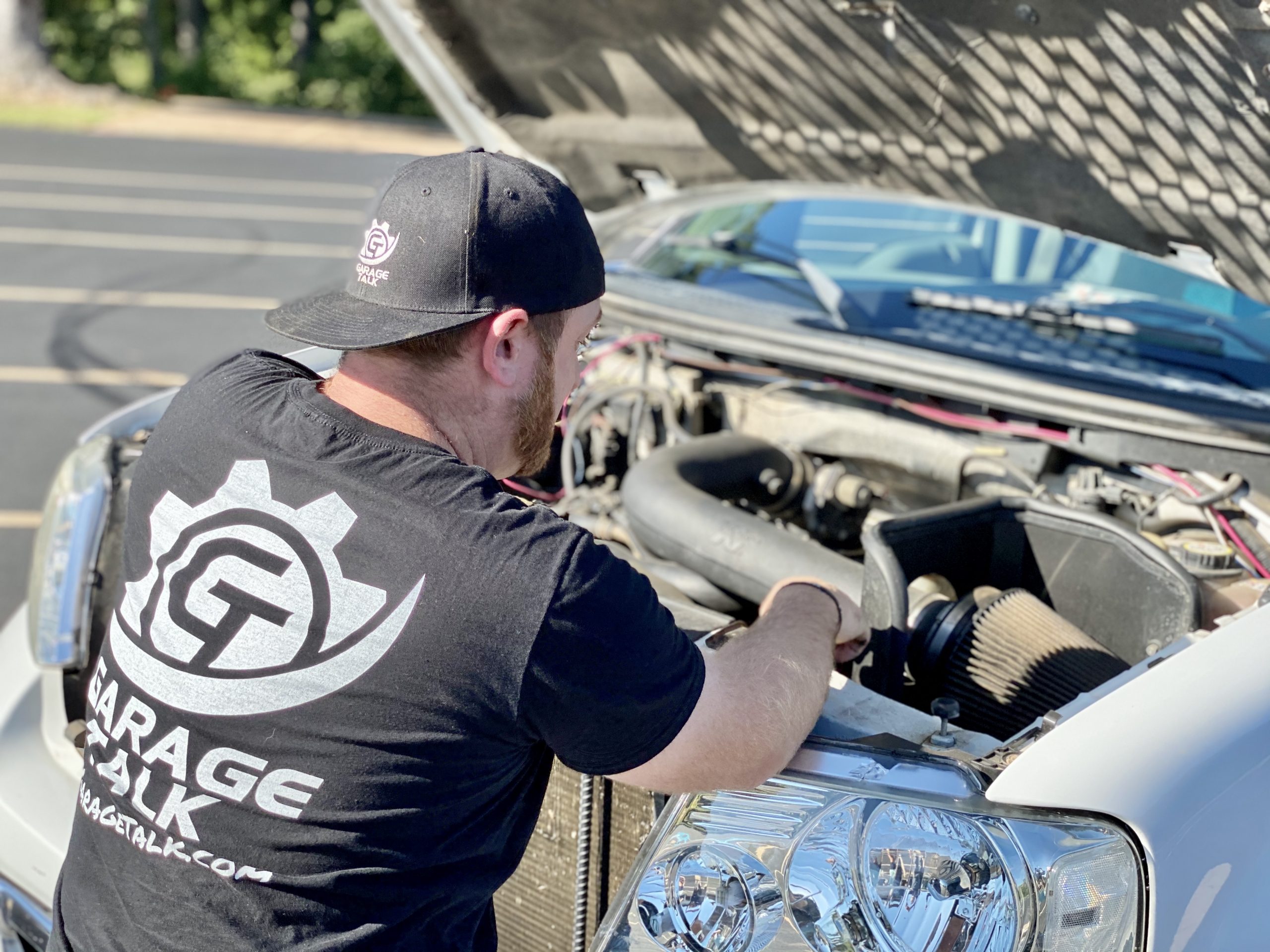 About Garage Talk
Garage Talk is a local podcast started by two longtime friends, Cory Fourniquet and Matt Thorson, where they share their combined 40+ years of car facts, figures, knowledge, and passion with the world.
The first episode dropped early this year and has already reached international audiences as well as domestic audiences from coast to coast.
Garage Talk is a discussion about all things automotive, with topics ranging from the hosts' own personal vehicles' quirks and features, to special guests discussing the interesting aspects of belonging to a certain car fandom, and everything in between.
Notable guests on the show have included Bogi Lateiner, a renowned TV personality, famous for her role in the hit TV series "All Girls Garage" and Shawn Jones, Co-Founder of Sweet Rides of Central Texas and Corvette Invasion, the largest Corvette car show in Texas.
More information about Garage Talk and its creators can be found at GTGarageTalk.com.
This event will follow all state and local guidelines for in-person gatherings. Physical distancing of participants' cars was taken into consideration when calculating the limited number of registration spaces.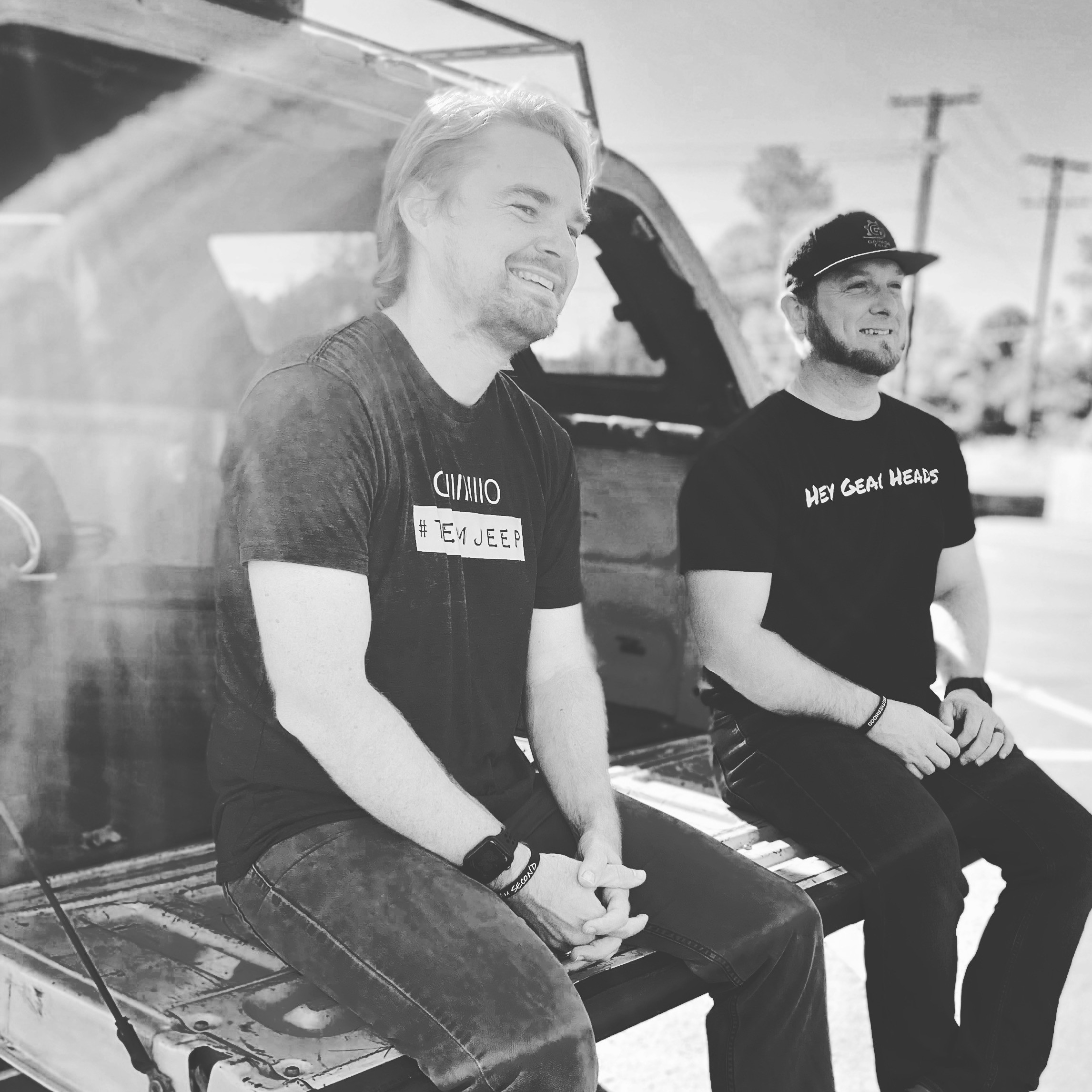 New Dome Shows: 'Accidental Astronauts: An Earth, Moon, Sun Adventure'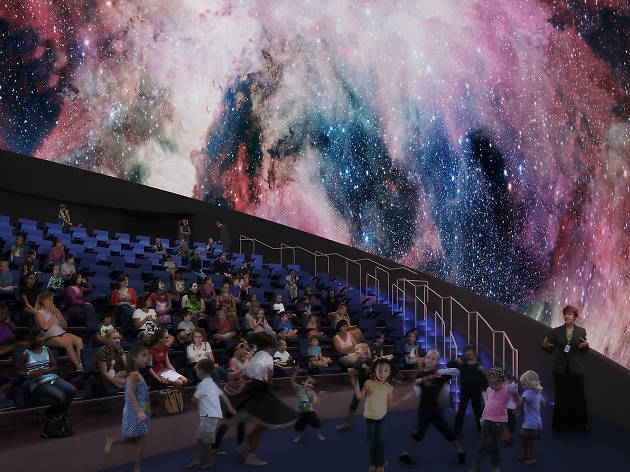 When the coronavirus pandemic prohibited large school groups from visiting Tyler Junior College's Earth and Space Science Center, staff members began seeking ways to educate students virtually.
"We've worked hard to provide a way to bring the field trip to them," said Dr. Beau Hartweg, science center director.
The center began offering live, interactive virtual field trips via the Zoom platform, using the same Nightshade NG planetarium software that it uses on site. Each virtual field trip is 30 to 45 minutes long and hosted by a trained planetarium educator who guides students through the lesson and interacts with them as if they are touring the center in person.
The virtual tours cover a variety of earth and space science concepts, such as: constellations and the night sky; sun-earth-moon system; moon phases; the planets and the solar system; geology and more. Pre-recorded shows have also been created for classes without Zoom capabilities.
Hartweg said this new, virtual option has also expanded the center's audience to include students across the nation and even around the world.
He said, "We have seen great response from the East Texas community, and one of the benefits to doing virtual programs is that we can extend the reach beyond who we have traditionally been able to serve. We already have virtual programs scheduled for school and community groups in states such as Arkansas, Florida, Georgia, North Carolina and New York — and even a school in India."
In addition to school groups from grades kindergarten through 12, virtual field trips are available for homeschoolers, scouting groups and community events.
Hartweg continued, "We miss being able to see all the excited faces of students when they visit us in person, but we are thrilled about serving the community in this new way."
For more information, go to sciencecenter.tjc.edu.
New Dome Shows
The science center continues to offer shows in its 40-foot dome theater, with limited seating, advance tickets required, and health and safety precautions strictly observed.
'Accidental Astronauts: An Earth, Moon, Sun Adventure' — now showing
In a brand-new show for children, families and school groups, robo-kids Cy and Annie, along with their dog Armstrong, get a lot more than they expected from their class field trip. Tag along on their impromptu adventure as they explore the sun, earth and moon, with a witty starship computer as navigator and guide. Race along on the surface of the moon! Collect an asteroid sample in low gravity! Survive a solar storm! Find new appreciation for the earth's unique beauty.
'Big Astronomy' — now showing
It takes many people with diverse backgrounds, talents and skills to run a world-class observatory. Meet a few of these people as they share the wonder of the sky and the excitement of discovery. Explore the world-class observatories nestled in northern mountains of Chile and learn why its beautiful mountain ranges and clear, cloudless skies create an ideal environment for studying the cosmos.
'Extreme Auroras' — opens in November
Created by award-winning photographer Ole Salomonsen, "Extreme Auroras" is a visual feast. Join Salomonsen as he journeys through northern Norway, Finland and Sweden in pursuit of his passion to film nature's wildest and most spectacular light show: the aurora borealis, or northern lights. Filmed with fisheye lenses that capture the whole sky and then projected in the full-dome theater, you will feel as if you are immersed in the arctic wilderness, witnessing this awe-inspiring natural phenomenon.
'Asteroid: Mission Extreme!' — opens in January 2021
"Asteroid: Mission Extreme" takes audiences on an epic journey to discover the potential that asteroids present to facilitate manned space travel. Through stunning visuals and state-of-the-art computer graphics, the film presents the fascinating idea that asteroids could serve as stepping stones to other worlds, veritable way stations in space enabling us to cross the entire Solar System.
Admission is $7 for adults and $5 for children, students and senior citizens. Advance online reservations are required. Policies and procedures have been modified for the health and safety of science center visitors, and guests are advised to review the guidelines on the website before their visit. The dome theater is thoroughly cleaned between each showing.
On Tuesdays through Fridays, guests can reserve a private screening in the planetarium during the 9:45 a.m. timeslot. For a $25 flat fee, up to 15 visitors can enjoy a private viewing of any one of the shows from the center's existing library.
The science center is located at 1411 E. Lake St., on the TJC main campus. Operating hours are 11 a.m.-4:30 p.m. Tuesdays-Saturdays, and private screening show times are 9:45 a.m. Tuesdays-Fridays. Parking is free.
To purchase advance tickets and review the health and safety guidelines, go to sciencecenter.tjc.edu.
'Rock and Roll Saturday' Returns Oct. 17
The science center is bringing "Rock and Roll Saturday" back to its 40-foot dome theater with a special event from 7 to 8 p.m. Saturday, Oct. 17. In keeping with health and safety guidelines, face coverings are required, and room capacity will be limited to allow for physical distancing.
"Rock the Dome" offers 3D visuals and effects that will captivate audiences as the 16,000-watt, digital surround-sound system plays alternative rock hits from artists including Audioslave, Beck, Linkin Park, Nine Inch Nails, 311, Modest Mouse, Smashing Pumpkins, Tool, Nirvana, Muse and the Red Hot Chili Peppers. The show will also feature a few classic rock favorites ranging from The Beatles and Rolling Stones to The Doors and Aerosmith.
Tickets are $5 per person and can be purchased at sciencecenter.tjc.edu.
More Info
The science center is located at 1411 E. Lake St., on the TJC main campus. Operating hours are 11 a.m.-4 p.m. Tuesdays-Saturdays. Parking is free.
For more information, go to sciencecenter.tjc.edu.

Keep Tyler Beautiful Unveils New Murals Around Town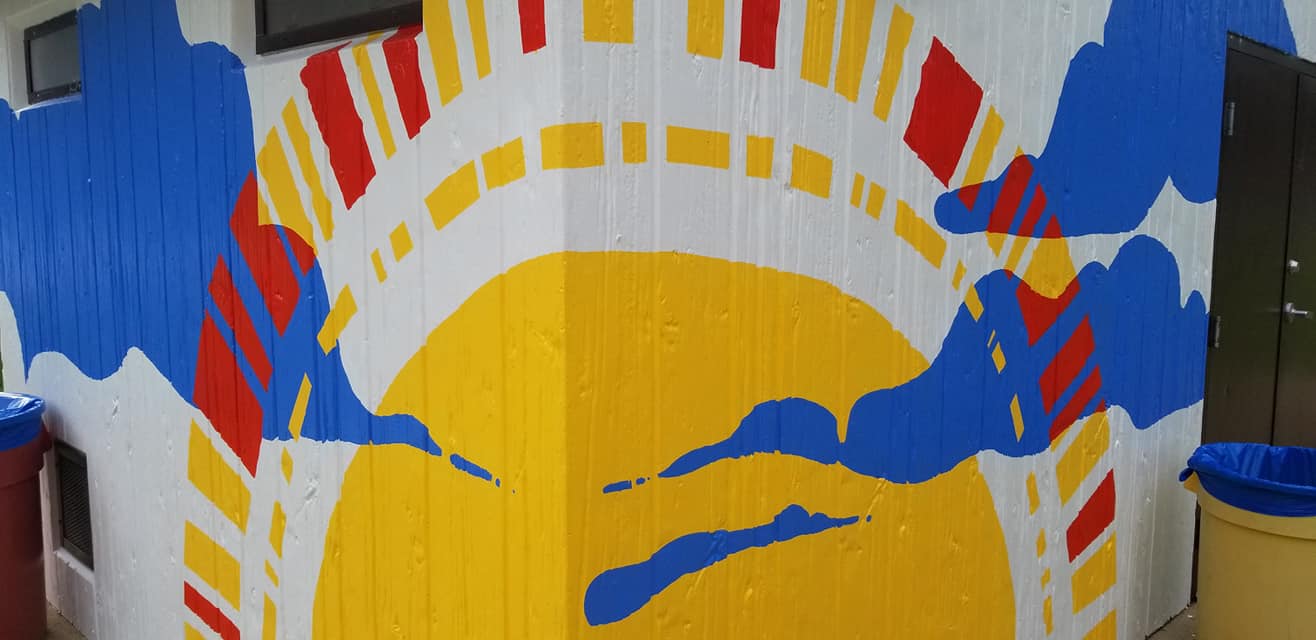 Eight artists from the community are working with Keep Tyler Beautiful to repaint the mural along South Loop 323 between Fry Avenue and New Copeland Road. The previous mural featuring 520 feet of colorful roses was painted in 2011 by students from multiple Tyler high schools, but it has now faded. The final mural will be completed in October.
"The art mural is intended as a creative outlet for artists in our community," said Keep Tyler Beautiful Coordinator Belen Casillas. "Our vision is to display local art by Tyler artists and promote Keep Tyler Beautiful."
In addition, Keep Tyler Beautiful has partnered with local artists Lisa Horlander and Daryl Phillips to paint murals at Emmett J. Scott Park and Woldert Park, respectively.
The new mural at Emmett J. Scott Park is on the newly renovated restrooms and the mural at Woldert Park is on the electrical box near the new splash pad. Both artists have been involved with art projects at Tyler Parks and with the Beauty and the Box program.