Diego Loya: Inside the Artist's Studio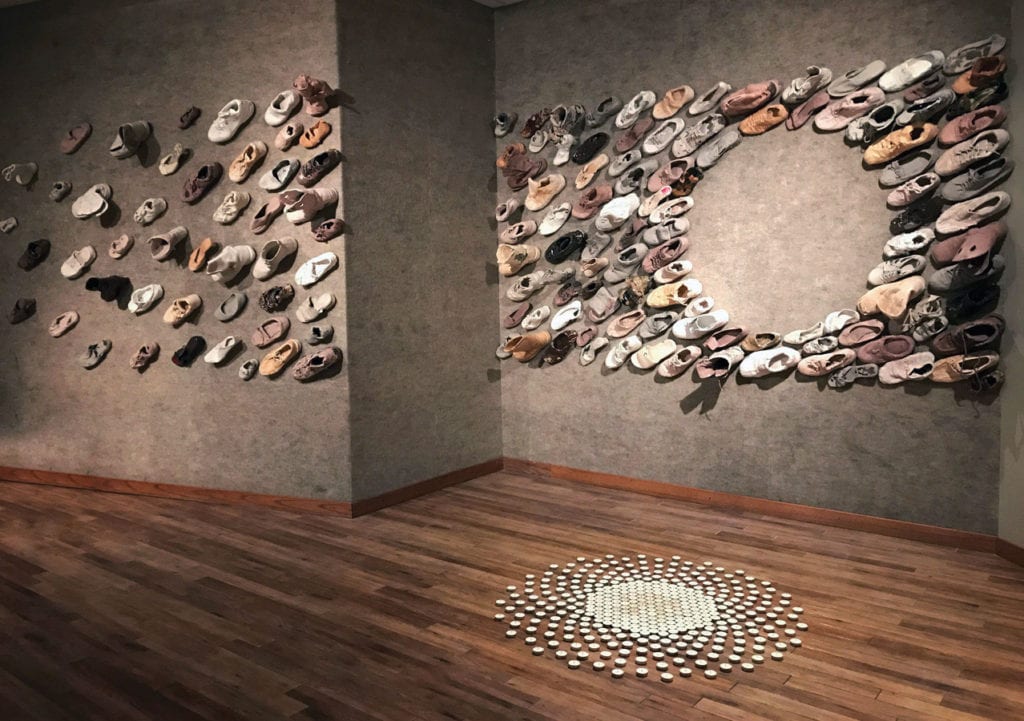 We Don't Choose Where We're Born
By Derrick White
Before the beginning of World War II, many immigrants sought to escape from countries under authoritarian control. Between 1933 and 1939, German and Austrian immigrants fled to neighboring countries (France, Belgium, the Netherlands, Denmark, Czechoslovakia, and Switzerland). Later, escape became much more difficult. However, there were fewer countries willing to accept refugees and war conditions hindered escape. It became literally a matter of life and death. Most non-migrants neither aided nor hindered people's escape. But some people sympathetic and motivated by their opposition to fascism, moral and religious principles, or human compassion provided assistance to immigrants, sometimes at tremendous personal risk. This opening statement is paraphrased from the United States Holocaust Memorial Museum's website.
Perhaps you and your family have lived in the same country for multiple generations or perhaps not. But try walking hundreds of miles in someone else's shoes. Try to understand the situation of someone attempting to better the lives of their family as if it were your own. Reflect back on your own family's genealogy and be thankful for how you got here. Joshua Adams points out in his blog from "The Huffington Post," "The phrase 'We are all immigrants' intention is to recognize how the immigrant experience is deeply woven into the fabric of our country's creation and how our diversity makes us unique. However, we really need to stop using it as a rebuttal to anti-immigrant sentiment because it erases the particular histories of two groups of Americans who did not immigrate: African-Americans descending from slavery and Native Americans. The general 'coming to America for a better life' narrative does not apply."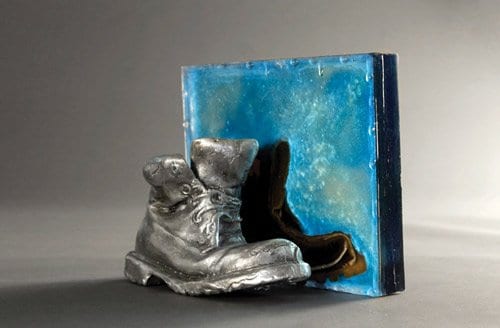 Local artist Diego Loya tackles the barbed issue of Mexican immigration with powerful and poignant sculptures and installations relating to his own heritage and family. Diego earned his Bachelors of Fine Arts degree from The University of Texas at Tyler and an Associate's degree in graphic design and photography from Tyler Junior College.
His recent exhibition "invisible boundaries" at the Wise Auditorium Art Gallery at TJC included installations and mixed media pieces confronting the modern day issue of immigration and all those seeking a better life. The intention of the exhibition was to allow the viewer to understand deep down that we are all human, connected by the aspects of the human condition, and deserving of the same opportunities.
"We don't choose where we're born. We don't choose in what pocket or form, but we can learn to know ourselves on this globe in the void. Take this mind; take this pen; take this dream of a better land. Take your time; build a home. Build a place where we all can belong," – José González's song "Every Age."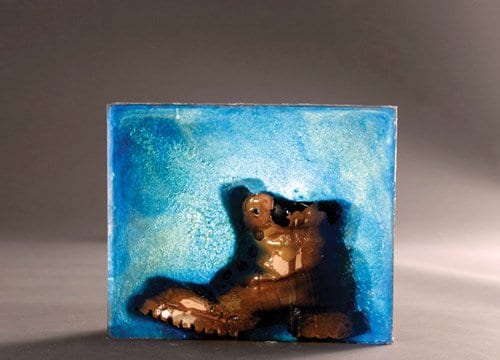 "I enjoy working with several different types of materials and sometimes a combination of them in one piece," Diego said. "My most recent body of work contains several shoes and the exploration of materials such as clay, plaster, soil, and resin."
His recent installation of over a hundred shoes attached to the wall has the ability to transport the viewer psychologically into a migrant trek, sensing the mud, the dust, and the hot, unending desert of a long and dangerous walk in the hope of arriving somewhere better. The shoes are weathered, worn, and come in a wide variety of big, heavy work boots, women's shoes, sneakers, and the ones hitting my gut the hardest, baby shoes. The work is formidable and unflinching.
Diego recounts, "Ever since I was a little kid, I enjoyed using my hands to create things, even with sticks and pinecones. My interest in art was always present, but it was not until my undergraduate career that I decided to fully commit to my passion. There have been several positive things art has brought to my life. I have made many great friends and connections and had amazing opportunities and trips. Overall, I would have to say the knowledge gained and my wonderful experiences, especially from impacting other people in positive ways."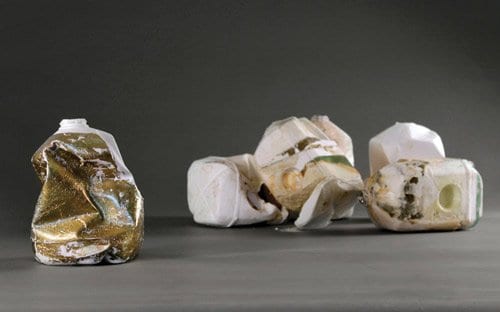 Influencing people in constructive ways is something the artist takes seriously. In conjunction with his latest exhibition Diego also conducted a shoe drive. He installed a 'Give and/or Take' pile of shoes encouraging viewers to donate old or gently worn shoes or if people were in need of footwear to take what they needed from the pile for themselves or their loved ones. At Diego's standing room only artist talk, one of the students was so moved she immediately removed her shoes and donated them to the cause. Loya raised more than 60 pairs of shoes during the run of the show. He transforms the useless worn out ones into artwork, and he donates the good condition shoes to local charities.
Being an artist, like all professions, comes with frustrations like a lack of time, space, and money. However, Diego affirms, "I believe when someone tries very hard at what they want, they will get it. Nothing is impossible if you have the will and the courage."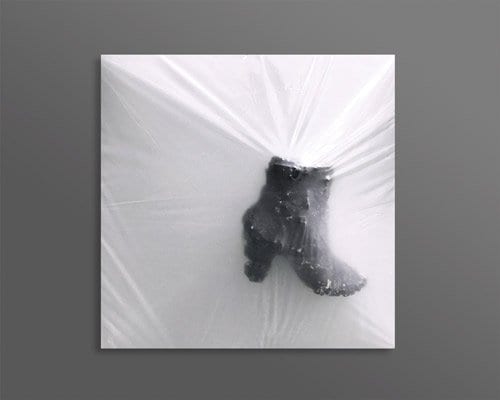 Diego Loya admires many of the dedicated and courageous artists of the past like Pablo Picasso (famous Spanish painter, sculptor, printmaker, and ceramicist), Vincent van Gogh (famous Dutch Post-Impressionist painter and one of the most influential figures in the history of Western art), Frida Kahlo (Mexican surrealist painter known for her self-portraits) as well as contemporary artists like Kara Walker (African American painter using silhouettes to explore race, gender, violence, and identity in her work), and Andy Goldsworthy (British sculptor, photographer, and environmentalist producing site-specific sculpture).
Hard hitting, personal, heart-wrenching artwork like Diego Loya's may be difficult for some. It is a challenging time to be a visual artist, with even greater challenges ahead, but it is one of the most important times to be a visual artist, questioning, and speaking up.
This arts article will not likely change your political views, but if it were your mud covered baby's shoes attached to a wall, it sure should.
Diego Loya is still accepting shoe donations. If you would like to donate shoes to this cause contact Diego at diegoloya7@yahoo.com or find Diego E. Loya on Facebook.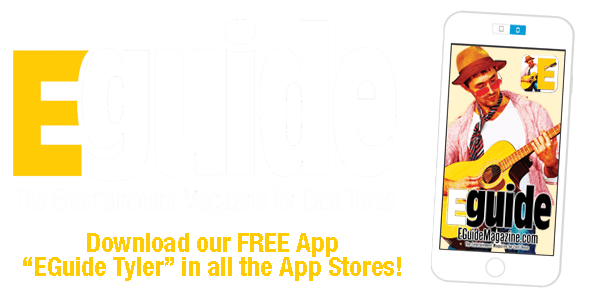 On Exhibit at The University of Texas at Tyler Art Galleries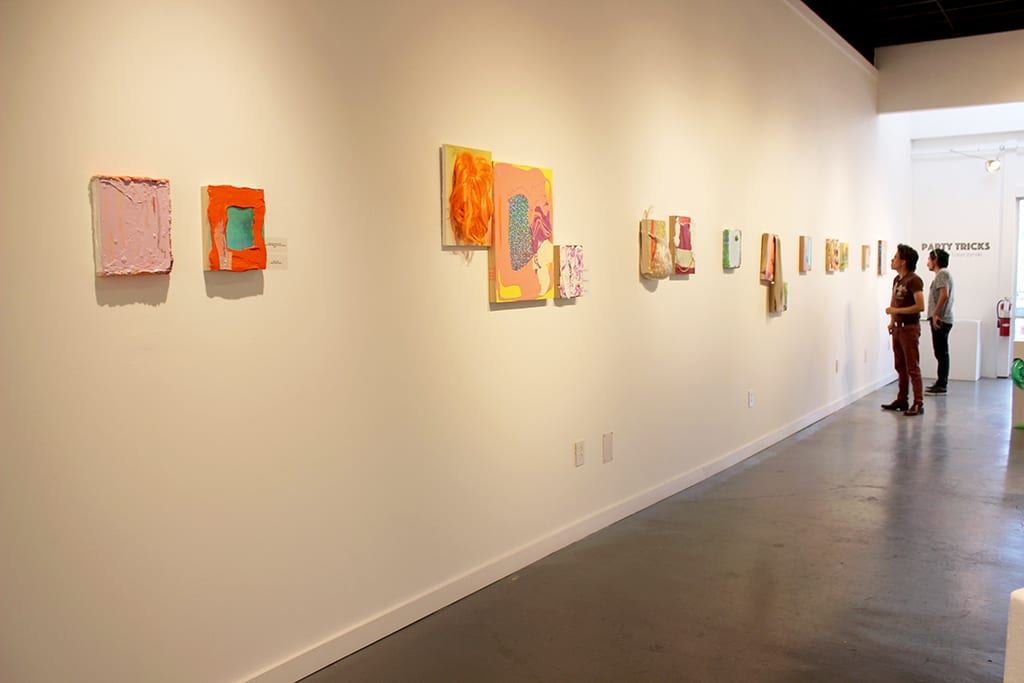 UT Tyler hosts several galleries with a variety of art on exhibit. For more info, call (903)566-7237 or email mtaff@uttyler.edu. On exhibit this month:
There are several galleries. The Meadows Gallery is located within the R. Don Cowan Fine and Performing Arts Center on the campus of UT Tyler and features rotating exhibitions. The Meadows Gallery exhibition schedule includes nationally known guest artist exhibitions, the Annual International Exhibition, faculty curated exhibitions, MFA thesis exhibitions, and a student juried exhibition each summer.
The UC Gallery is located on the second floor of the University Center. This gallery is dedicated to exhibiting student work.
The Fine Arts Complex (FAC/ARC) Gallery is located in the new Fine Arts Complex. The FAC Gallery provides a place for invited artists, undergraduates, and graduate students to display their works. In conjunction with art history courses, students have curated exhibitions from the Tyler Museum of Art's permanent collection, given talks on the work, and hosted opening receptions in the gallery.
Exhibits scheduled are:
Thru March 9th – 33rd Annual International Exhibition

March 22nd (6pm) – MFA Thesis Exhibition Reception: Daniel Jake Arnold (Meadows Gallery)

March 29th (6pm) – MA Thesis Exhibition Reception: Kirsti Smith (FAC Gallery)

April 7th – 4th Annual Art History Symposium (ARC 112)

April 10th (5:30pm) – MA Thesis Presentation by JoBeth Cox (ARC 112)

April 12th (6pm) – MFA Thesis Exhibition Reception: Brandon Witschi (Meadows Gallery)

April 19th (5:30pm) – BA Thesis Presentation by Cree Summerfield (ARC 112)

April 19th (6pm) – 1st BFA Thesis Exhibition Reception (FAC Gallery)

April 26th (6pm) – 2nd BFA Thesis Exhibition Reception (FAC Gallery)

May 3rd (6pm) Annual Juried Student Exhibition Reception and Juror Talk (Meadows Gallery)
Call for Artist: "Unfettered" Exhibit April 7th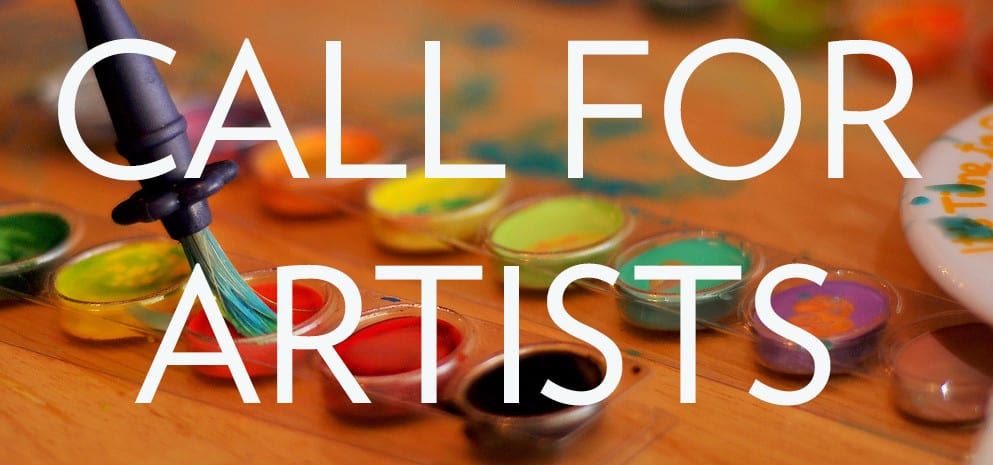 Call for Artist:
"Unfettered" Exhibit April 7th at Wagner Auto Group, Tyler
Attention artists: submission for the Art Show "Unfettered" to be held Saturday, April 7th (7-11pm), Wagner Auto Group, Tyler. This one night curated art show will have a scene like no other. "This will be an extremely exciting evening out to peruse original art, watch live art demos, and check out some extremely talented art vendors," said Kerian Massey, curator of the show.
"We are looking for a variety of art with the theme of 'Unfettered.' To be unfettered is to come undone, to let go or to become free, without ties. Any artwork that carries this theme in any loose fashion will be considered."
For more info contact Kerian Massey at keriansartshows@gmail.com or call (903)714-7414
All art will be juried in by a panel of judges. Notice of Acceptance will be given Monday, March 26th.
For those who want to be a part of the show but would like to sell more, there will be an area for select fine art for sale. All artwork is subject to review for quality and content. Absolutely no resale items with the exception of canvas prints and fine art prints.
Art Events SPRING-ing Up For The Season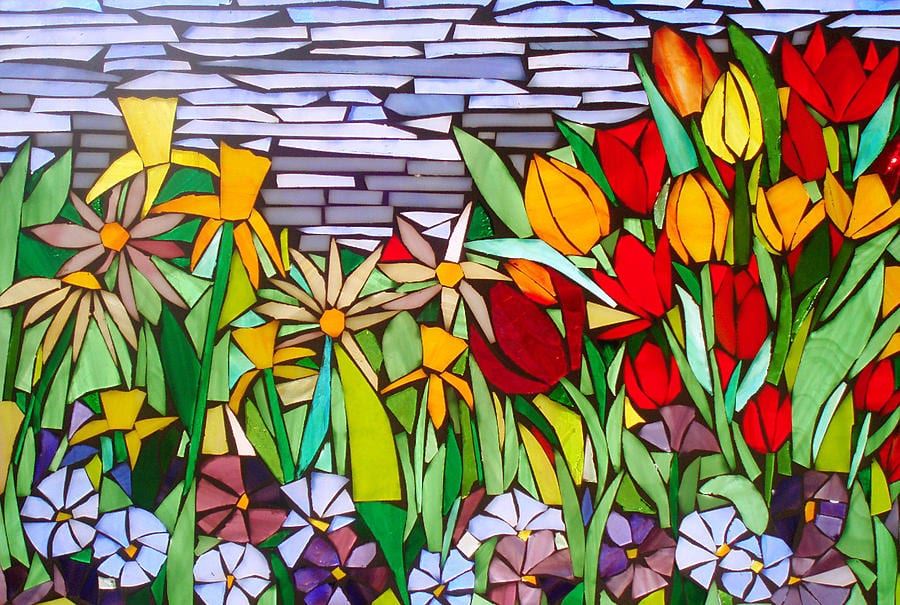 Events & Classes
Call for Artists & Vendors – April In Edom is April 21st-22nd and is an old fashioned folk, street fair for adults, kids and pets. There is free admission.  At April in Edom, you can find 125 plus vendors with handmade and folk crafts, demonstrations, vintage items, great foods, awesome kids' zone with arts and activities, pet parades and  contests, 40 Performers on 3 Stages, and a Fire 5K Run. To apply, go to visitedom.com/participant-vendors, email April@VisitEdom.com, or call (844)633-6689.
March 15th (6-8pm) – Watercolor Painting Class – M6's first Watercolor Painting Class cost is $40 and includes all of your materials and a complimentary glass of M6 Wine. Reserve your seat at m6winery.com/events. Feel free to bring snacks to enjoy while you paint. M6 Winery is located at 201 W. Main St., Bullard. This class is taught by Chelsea Presley.
March 24th (12 noon – 5pm) – Azalea Trails Art Show – Join during the Azalea Trails season as Smith County Historical Society hosts local artist John Randall York upstairs in the Payne Auditorium at SCHS building, 125 S. College Ave., Downtown Tyler. "We are so excited to see the wonderful showcase John will have available to the public. The Society is working with John to provide supplemental histories of his subjects and for the works he will have available for sale. Please join us for a viewing and history of multiple local landmarks." If you would like more information please feel free to contact the Smith County Historical Society at facebook.com/smithcountyhistoricalsocietytx.
May 12th (4-10pm) – TJC Art Club 15 Year Reunion – Have you ever been in Art Club? Have you ever taken an art class at TJC? Has Chris Stewart ever intimidated you? Do think Paul Jones is weird? Do you want to see old friends or make new ones? Come hang out, reminisce, reconnect and have a beer at True Vine Brewing Company, 2453 Earl Campbell Parkway, Tyler. This will be a great for old and new friends alike.