Janie's Cakes: Finally Oprah Realizes Something We've all Known for Years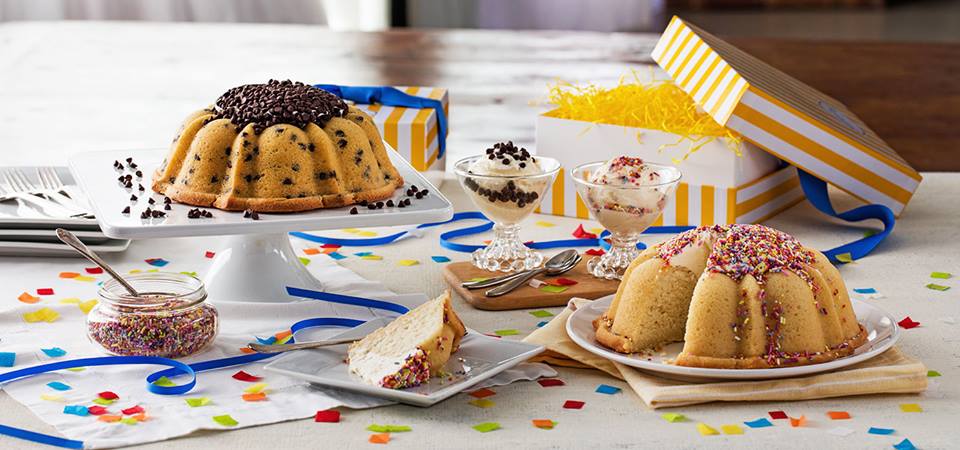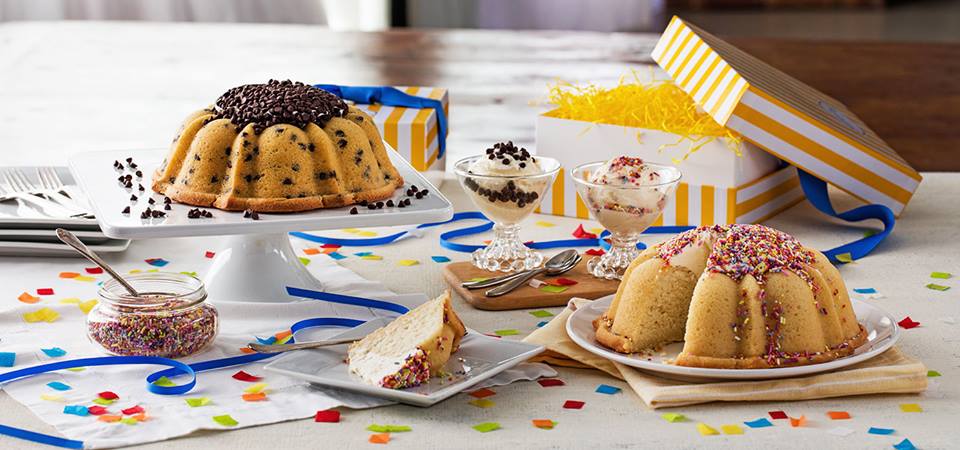 By Holli Fourniquet
Janie's Cakes has long been a favorite in the Tyler area. Their website claims they make "the best darn pound cakes in the world," and customers far and wide agree.
Now, even Oprah Winfrey is singing praises for Janie's Cakes. Oprah has added Tyler's very own Janie's Cakes to "Oprah's List of Favorite Things 2016." "Hands down, it's the best pound cake I've ever had," Oprah said.
Janie Clapp, the bakery's owner, baker, and self-proclaimed pound cake fanatic, learned her craft from her great-grandmother. But these aren't your average pound cakes. Janie puts a little spin on this classic dessert and brings the traditional pound cake up a few notches on the tasty scale.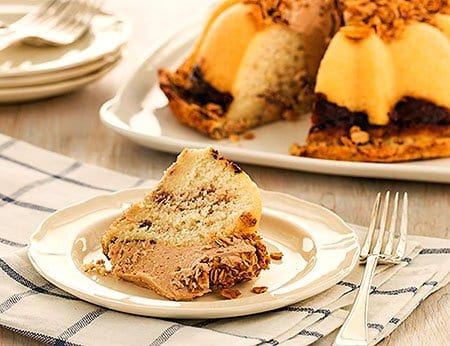 Each cake is made from scratch and uses all natural ingredients with absolutely no preservatives. Farm-fresh eggs, creamery butter, real vanilla extract, and pure cane sugar give Janie's Cakes a unique taste you won't find anywhere else. "Man-made substitutes will never substitutes for real-deal organic ingredients at Janie's Cakes," their website states.
For those chocolate lovers out there, Janie has a saying, "True chocolate lovers deserve true chocolate!" That's why Janie only uses organic chocolate in her pound cakes.
Which brings us to the next reason why Janie's Cakes is far better than any pound cake you've ever had before: the flavors! Janie likes to get creative with her pound cakes, so she experiments with various flavors. Customers have many options of cakes to choose from depending on what they are craving. Some are filled with chocolate sauce, Italian buttercream icing, and raspberry curd and topped with everything from chocolate chips and chocolate shavings to pecans and sprinkles.
Customers can get a full-sized pound cake that serves 12-15, a baby Jane that serves 6, or a petite Jane that serves 1-2.
"No matter what flavor you have a hankering for, there is something delicious waiting for your sweet tooth at Janie's Cakes," the website claims.
Janie's Cakes has been selling pound cakes in Tyler for 13 years now. They can be bought locally at the bakery located in Downtown Tyler or at FRESH by Brookshire's. Janie will also ship cakes to all 50 states.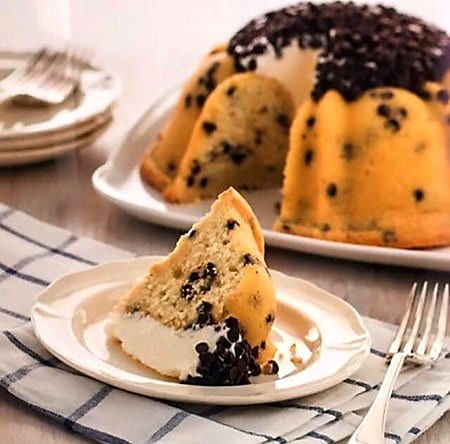 Janie's Cakes make great gifts for the holidays or to ship to family you might not get to see this holiday season. All Janie's Cakes are shipped frozen and come with a care instruction card to ensure the best quality of the product.
Janie says that the precision and attention to detail required to meet her customer's standards means a lot of work goes into each cake. Because each cake is made with all natural ingredients and no preservatives, Janie personally, along with her daughter Katherine Crow who is co-owner of the bakery, makes sure that each cake will arrive fresh no matter where it is being sent.
Janie's Cakes has been recognized before as the "Best Pound Cake" nationwide, but never on this scale. Other places Janie's Cakes has been featured include "Southern Living" magazine, "Southern Lady" magazine, "Texas Highways," "Country Living" magazine, and it was featured on the "Texas Country Reporter." This is, however, the first time it has been named to "Oprah's List of Favorite Things." Because of the recognition, Janie's Cakes was also featured on "Good Morning America."
"We are thrilled to be part of 'Oprah's Favorite Things 2016,'" said Crow.
This is not the first time a local Tyler business has been listed as one of Oprah's favorite things. In 2003, Tyler's Greenberg Smoked Turkey was on this coveted list. The then talk show host raved about Greenberg Turkeys for 42 seconds on air during the popular "Oprah's Favorite Things" annual episode. Those 42 seconds resulted in more than $1 million in sales for Greenberg Smoked Turkey that year. Today, Greenberg Smoked Turkey sells more than 200,000 birds each year thanks to what is called the "Oprah Effect."
Here in Tyler, locals have always known Janie's Cakes is the best, and perhaps word-of-mouth finally made it to Oprah. No matter how Oprah got wind of one of Tyler's favorite things, Tyler is happy to share the deliciousness with the world!
As it is described on their website, Janie's Cakes are "just old-fashioned pound cakes with really high standards." If you haven't tried Janie's Cakes, try one… try them all!
Janie's Cakes is located at 308 E. Front St., Tyler and is open 10am-5:30pm Monday-Friday. For more info on the flavors, more products, where to buy them, or shipping call (903)592-6150 or go to janiescakes.com.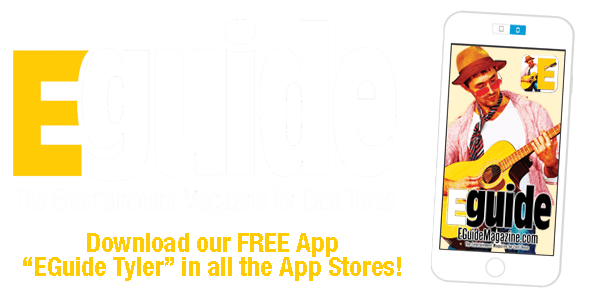 March 24th: Save the Mayfair Fundraiser, Dinner & Live Music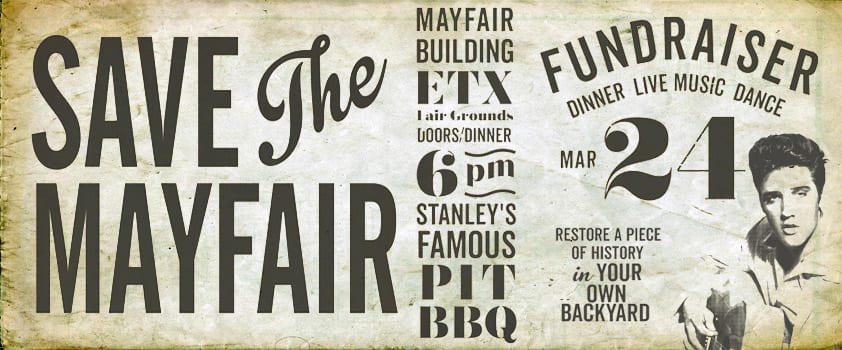 Join the fun at the Historic Mayfair Building for an evening of Music, BBQ, & Dancing.
Saturday, March 24, 2018 at 6 pm
411 Fair Park Dr. Tyler, TX 75702
Sponsored by Friends of the Mayfair & Stanley's Famous Pit BBQ
Entertainment provided by The Magills & Co. & Tyler All Star Band
Tickets available savethemayfair.org. 
WHAT'S THE MAYFAIR?
The historic Mayfair Building in Tyler, Tx was built in the late 1920s by the local Sam R. Hill Construction Company. The Mayfair has been home to many national musical acts such as Elvis, Dolly Parton, Johnny Cash, Hank Williams & so many more.
With the threat of destruction to make way for new buildings at the Tyler Fair Grounds, a group of friends banded together determined to preserve the iconic venue & bring live music back to Tyler.
The Friends of the Mayfair (501c3), along with support from the community, can bring life back into this beautiful piece of history for all of East Texas to enjoy!
This will be no small feat however, the Friends need to raise approximately $1,300,000 to complete the project. Will you join our efforts to Save The Mayfair?
"My mother saw Elvis at The Mayfair when she was in her late 20s. As far back as I can remember, I remember going to see concerts & shows at The Mayfair. The building is unique in design, there is not another like it in the world. The Mayfair is worth preserving for it's unique acoustics & interior layout."   — MARK THACKER, HISTORICAL ARCHITECT
"Playhouses on the Plaza" Downtown Tyler Through March 22nd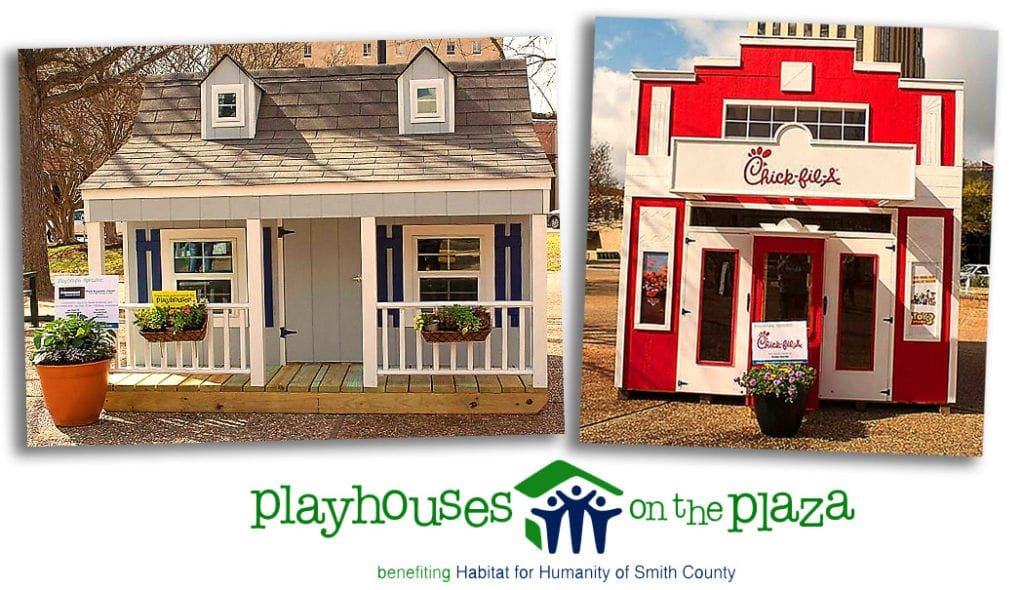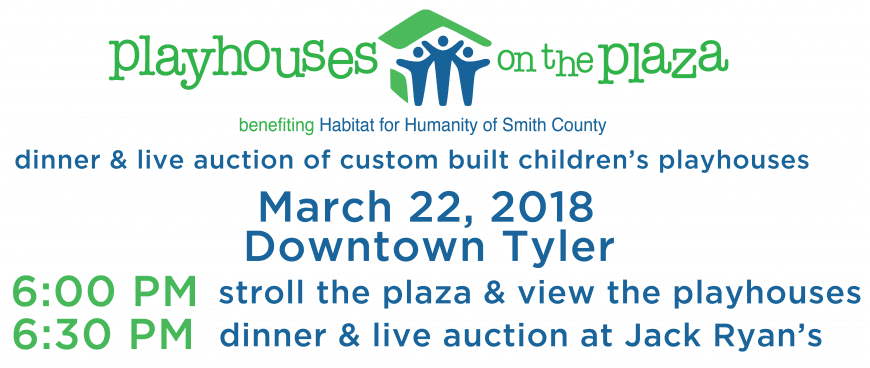 March 16th-22nd (7am-11pm daily) – Preview of the Playhouses — Thursday,
March 22nd (6pm) – Dinner and Live Auction at Jack Ryan's Steak and Chophouse
T.B. Butler Fountain Plaza will become a magical mini-community with up to eight life-sized custom playhouses – promising hours of imaginative playing –  displayed on the T.B. Butler Fountain Plaza in Downtown Tyler and features an online auction.
The display is open to public viewing at no charge.
The event will culminate in a ticketed dinner and live auction at Jack Ryan's Steak and Chophouse, 102 N. College Ave., Downtown Tyler March 22nd.
All proceeds benefit Smith County Habitat for Humanity. This is sponsored by Invest In Tyler & Strada Caffe.
Smith County Habitat's mission is to build and repair houses for people in need of decent, affordable housing. For more info call Habitat for Humanity of Smith County at (903)595-6630 or go to SmithCountyHabitat.org.
ONLINE auction begins March 31st! 
UT Tyler Graduate Student Exhibits Feature Steel, Wood Creations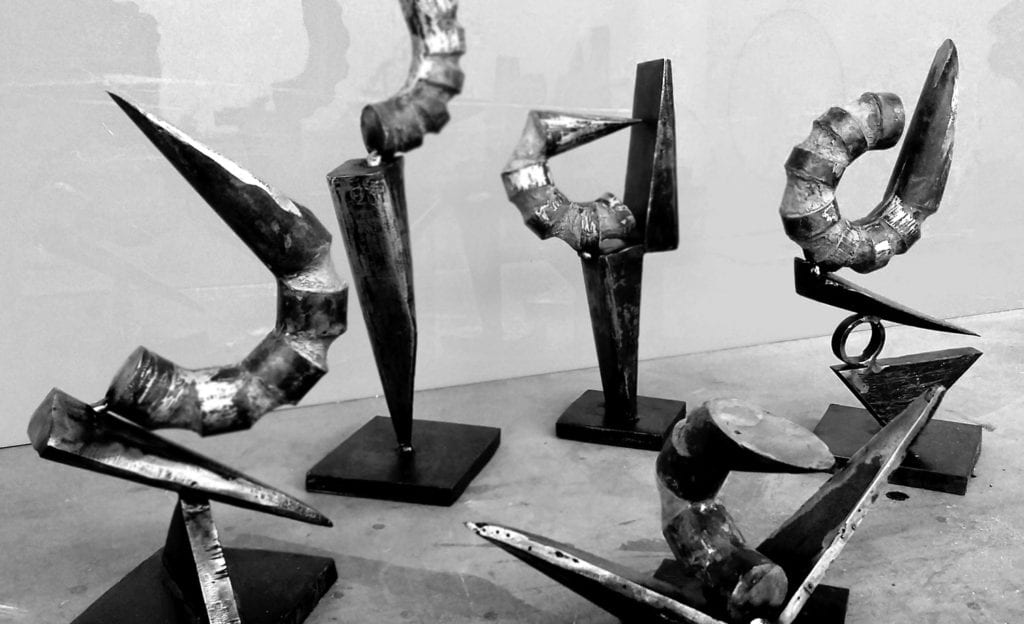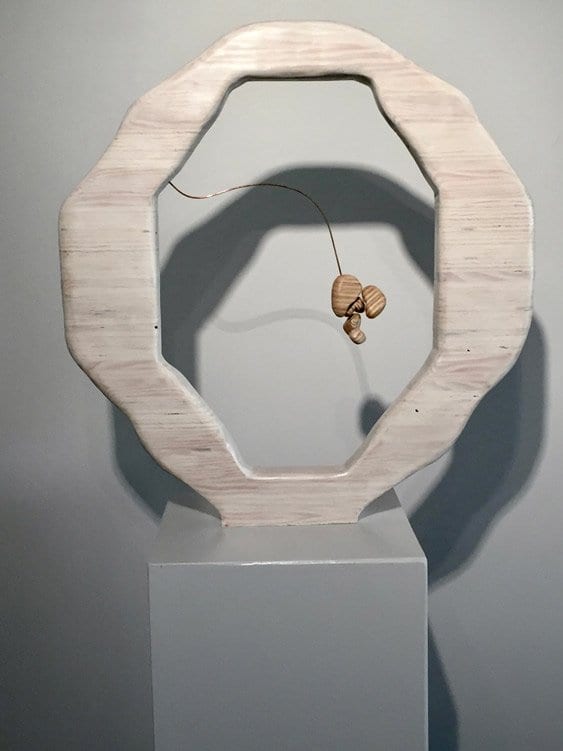 The University of Texas at Tyler Department of Art and Art History is proud to announce three exhibitions featuring three-dimensional artists seeking a master of arts and master of fine arts degrees this spring.  
"Students and visitors to our galleries will be in for a special treat as this semester's master-level artists craft wood and steel into their own unique artistry," said Gallery and Media Coordinator Michelle Taff.
The Meadows Gallery currently features "With Wood and Paint" by masters of fine arts candidate Jake Arnold of Bullard. Arnold's work is centered in additive and subtractive wood-working, and it incorporates both aggressive geometrical and softer voluptuous forms touched with paint. A public reception with artist talk will be at 6pm on Thursday, March 22 at the gallery.
The Fine Arts Complex Gallery currently features "Finding Place" by master of arts candidate Kirsti Smith of Canton. Smith's wooden sculptural forms explore relationships and community and how well individuals fit and find place in their own surroundings. A public reception with artist talk will be 6 p.m. Thursday, March 29 at the Fine Arts Complex gallery.  
Both exhibits conclude Friday, March 30.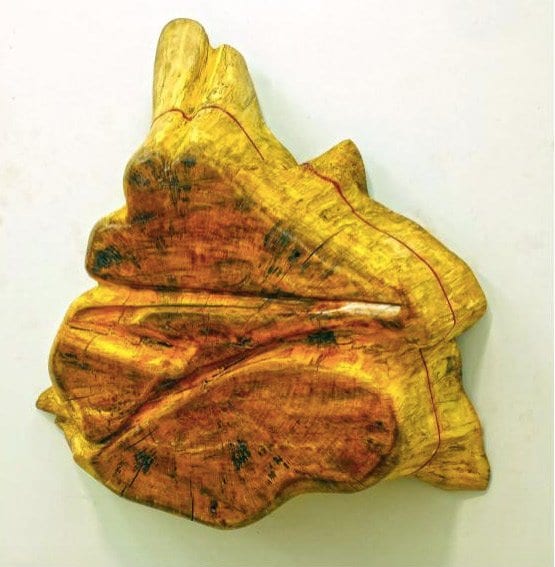 In addition, master of fine arts candidate Brandon Witschi of West Virginia will display his sculpture in an exhibition titled "Beyond Compression" in the Meadows Gallery. Witschi combines steel and other media to create forms that emphasize balance, stability and individuality. A public reception with artist talk will be 6 p.m. Thursday, April 12 at the Meadows Gallery. The exhibit will conclude Friday, April 13.
Gallery hours are 8 a.m. – 5 p.m. Monday through Friday and by special appointment. For more information, contact Taff, 903.566.7237 or
mtaff@uttyler.edu.
A member of the prestigious UT System, The University of Texas at Tyler focuses on student success and innovative research in the more than 80 undergraduate and graduate degree programs offered. With more than 10,000 students, UT Tyler has facilities in Tyler, Longview, Palestine and Houston.