Janie's Cakes: Finally Oprah Realizes Something We've all Known for Years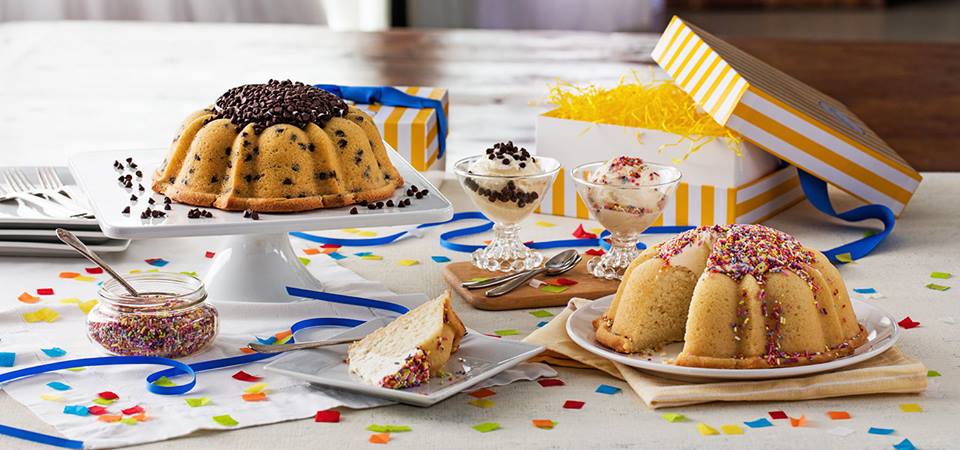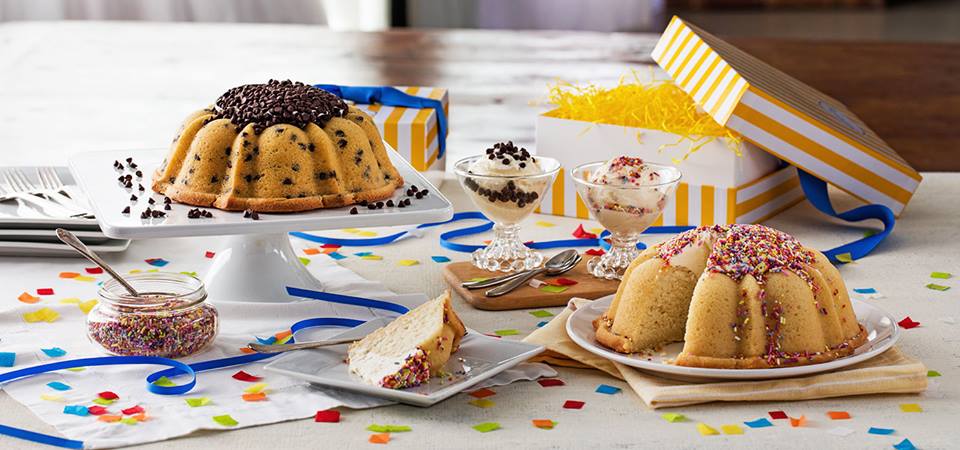 By Holli Fourniquet
Janie's Cakes has long been a favorite in the Tyler area. Their website claims they make "the best darn pound cakes in the world," and customers far and wide agree.
Now, even Oprah Winfrey is singing praises for Janie's Cakes. Oprah has added Tyler's very own Janie's Cakes to "Oprah's List of Favorite Things 2016." "Hands down, it's the best pound cake I've ever had," Oprah said.
Janie Clapp, the bakery's owner, baker, and self-proclaimed pound cake fanatic, learned her craft from her great-grandmother. But these aren't your average pound cakes. Janie puts a little spin on this classic dessert and brings the traditional pound cake up a few notches on the tasty scale.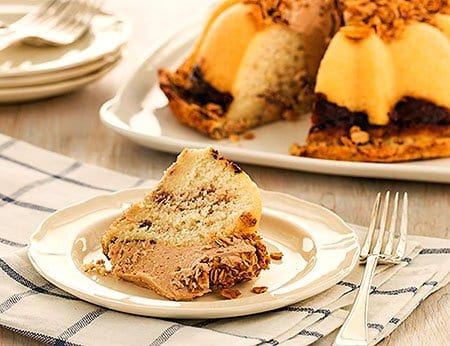 Each cake is made from scratch and uses all natural ingredients with absolutely no preservatives. Farm-fresh eggs, creamery butter, real vanilla extract, and pure cane sugar give Janie's Cakes a unique taste you won't find anywhere else. "Man-made substitutes will never substitutes for real-deal organic ingredients at Janie's Cakes," their website states.
For those chocolate lovers out there, Janie has a saying, "True chocolate lovers deserve true chocolate!" That's why Janie only uses organic chocolate in her pound cakes.
Which brings us to the next reason why Janie's Cakes is far better than any pound cake you've ever had before: the flavors! Janie likes to get creative with her pound cakes, so she experiments with various flavors. Customers have many options of cakes to choose from depending on what they are craving. Some are filled with chocolate sauce, Italian buttercream icing, and raspberry curd and topped with everything from chocolate chips and chocolate shavings to pecans and sprinkles.
Customers can get a full-sized pound cake that serves 12-15, a baby Jane that serves 6, or a petite Jane that serves 1-2.
"No matter what flavor you have a hankering for, there is something delicious waiting for your sweet tooth at Janie's Cakes," the website claims.
Janie's Cakes has been selling pound cakes in Tyler for 13 years now. They can be bought locally at the bakery located in Downtown Tyler or at FRESH by Brookshire's. Janie will also ship cakes to all 50 states.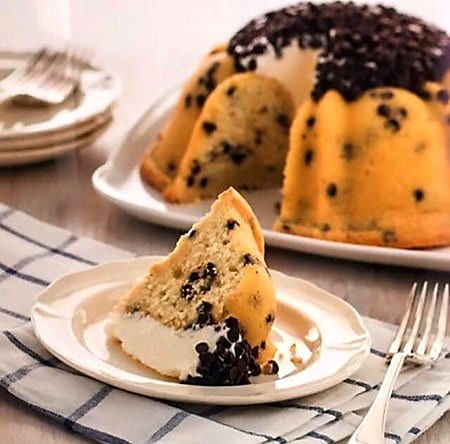 Janie's Cakes make great gifts for the holidays or to ship to family you might not get to see this holiday season. All Janie's Cakes are shipped frozen and come with a care instruction card to ensure the best quality of the product.
Janie says that the precision and attention to detail required to meet her customer's standards means a lot of work goes into each cake. Because each cake is made with all natural ingredients and no preservatives, Janie personally, along with her daughter Katherine Crow who is co-owner of the bakery, makes sure that each cake will arrive fresh no matter where it is being sent.
Janie's Cakes has been recognized before as the "Best Pound Cake" nationwide, but never on this scale. Other places Janie's Cakes has been featured include "Southern Living" magazine, "Southern Lady" magazine, "Texas Highways," "Country Living" magazine, and it was featured on the "Texas Country Reporter." This is, however, the first time it has been named to "Oprah's List of Favorite Things." Because of the recognition, Janie's Cakes was also featured on "Good Morning America."
"We are thrilled to be part of 'Oprah's Favorite Things 2016,'" said Crow.
This is not the first time a local Tyler business has been listed as one of Oprah's favorite things. In 2003, Tyler's Greenberg Smoked Turkey was on this coveted list. The then talk show host raved about Greenberg Turkeys for 42 seconds on air during the popular "Oprah's Favorite Things" annual episode. Those 42 seconds resulted in more than $1 million in sales for Greenberg Smoked Turkey that year. Today, Greenberg Smoked Turkey sells more than 200,000 birds each year thanks to what is called the "Oprah Effect."
Here in Tyler, locals have always known Janie's Cakes is the best, and perhaps word-of-mouth finally made it to Oprah. No matter how Oprah got wind of one of Tyler's favorite things, Tyler is happy to share the deliciousness with the world!
As it is described on their website, Janie's Cakes are "just old-fashioned pound cakes with really high standards." If you haven't tried Janie's Cakes, try one… try them all!
Janie's Cakes is located at 308 E. Front St., Tyler and is open 10am-5:30pm Monday-Friday. For more info on the flavors, more products, where to buy them, or shipping call (903)592-6150 or go to janiescakes.com.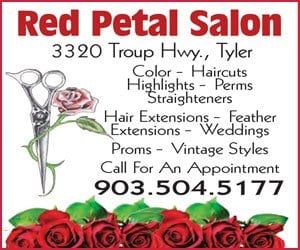 Think Outside the Box with "Beauty & The Box"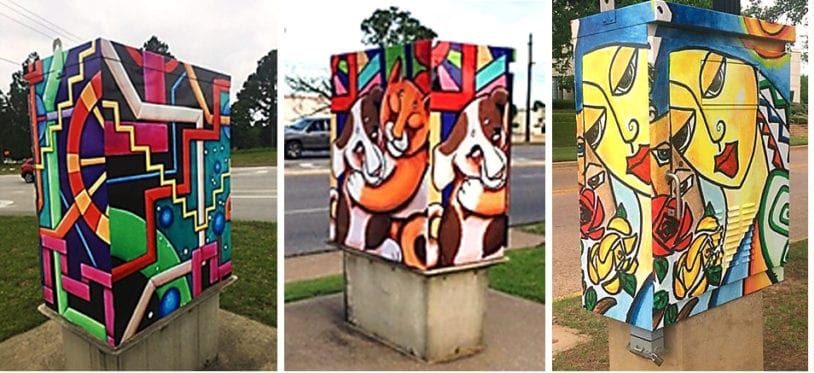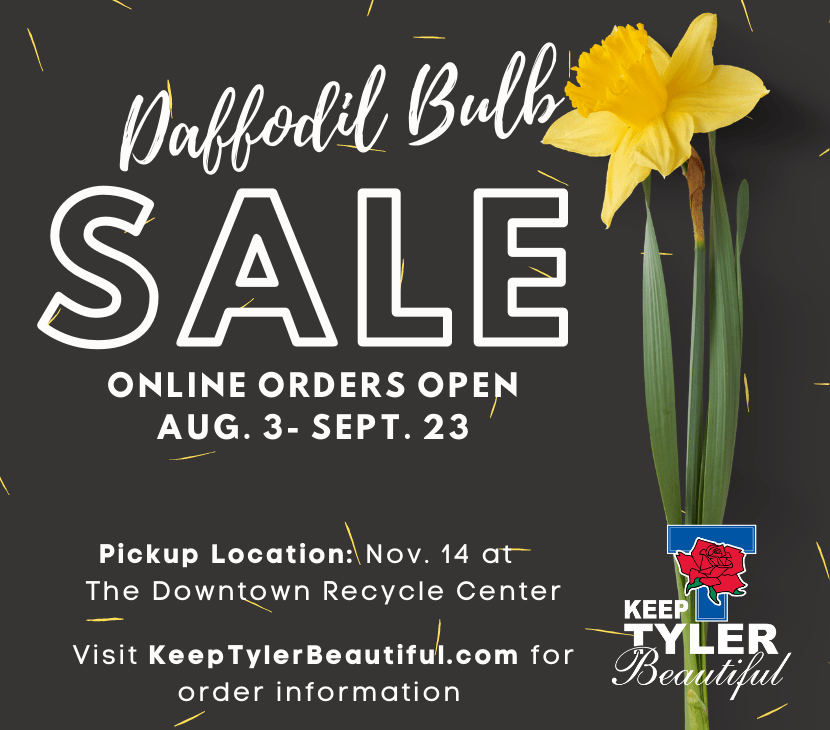 Keep Tyler Beautiful started the Beauty in the Box program in 2015 as a way to support local artists and bring artwork to all corners of Tyler. The Beauty and the Box program connects sponsors with local artists and transforms traffic signal boxes in Tyler into pieces of art. The artwork, submitted by local artists, is transformed into a vinyl wrap that covers the traffic signal box. If you are interested in sponsoring a box or submitting artwork for the program, please fill out the contact form or call (903)531-1335.
To add more boxes or additional info on any boxes, please email eguidemagazine@gmail.com.   #KeepTylerBeautiful  #BeautyandtheBox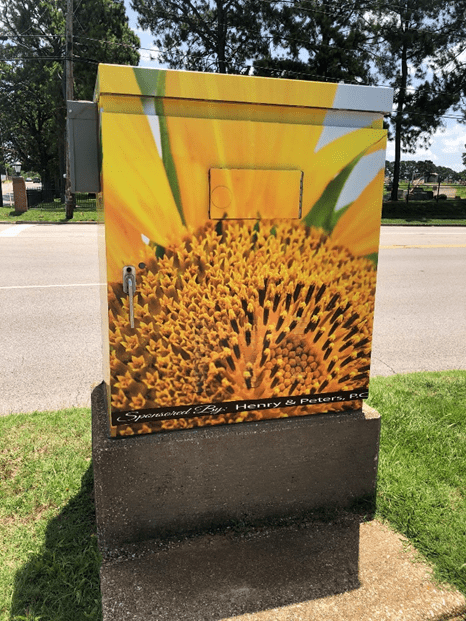 Located at Broadway Avenue and Old Troup Highway: Sponsored by Henry & Peters, P.C. Artwork by David Di Paolo.
---
Located at Troup Highway and Golden Road: Sponsored by Linda Davidson. Artwork by Linda Davidson.
---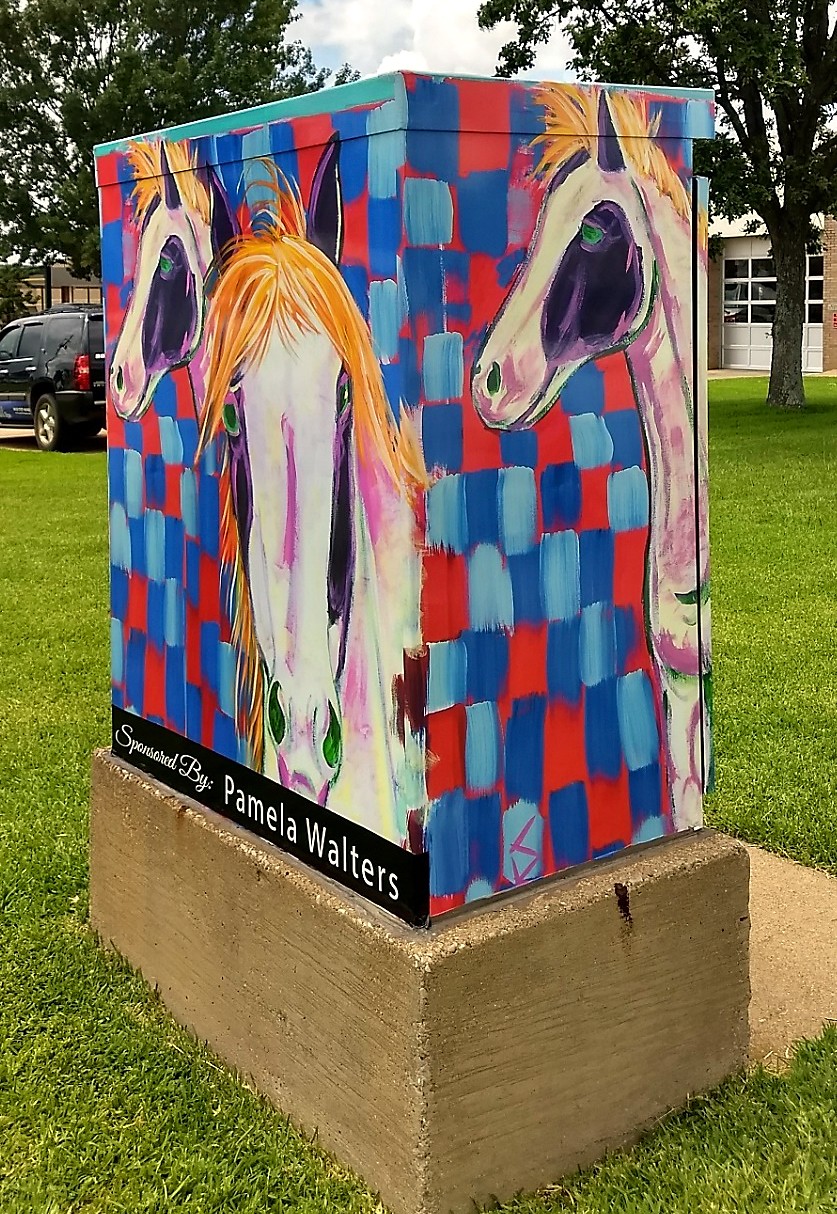 Located at Old Bullard Road and Rieck Road: Sponsored by Pamela Walters. Artwork by Sam Brown.
---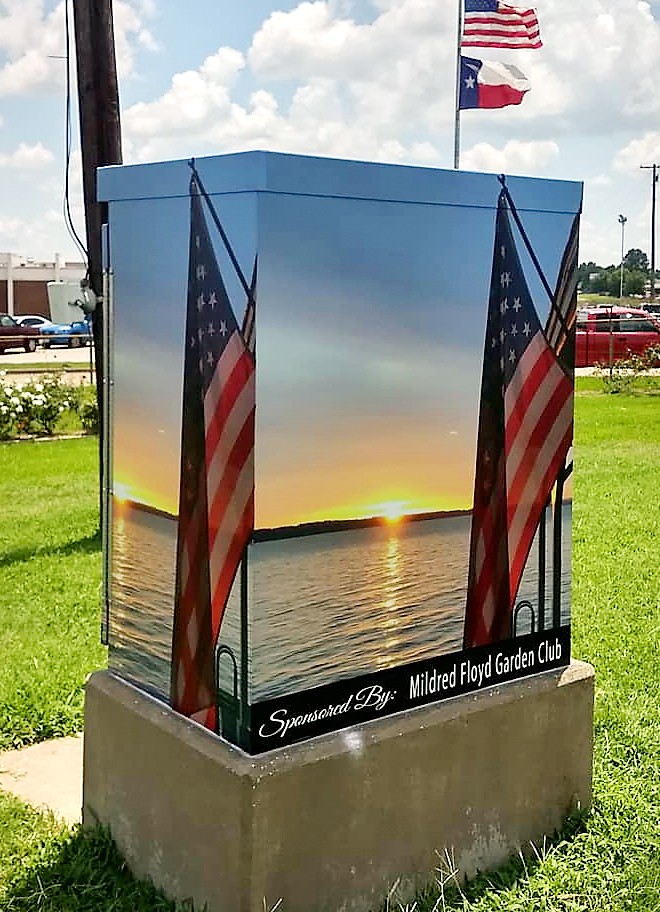 The traffic signal box at Old Jacksonville Highway and WSW Loop 323 has been sponsored by the Mildred Floyd Garden Club in memory of Marsha Harrison and other late members of the garden club.
Before her passing, Marsha presented the idea of sponsoring a box to her club and brought her original photograph to be considered as the image. The photograph is of the American flag flying over Marsha's family lake house on Lake Tyler. "The box is intended to serve as a loving memorial to Marsha and the other lovely ladies we have lost in the past years," a club spokesperson said.
Marsha Harrison had a strong presence in the Tyler community and is remembered for her involvement in many organizations. She participated in the Tyler Rose Festival, Tyler Chamber of Commerce, the Parks Board, the Transportation Board, the Tyler Symphony League and the Cattle Barons. She was also a member of the Tyler Literary Club, the Mildred Floyd Garden Club and was one of the original co-founders of the Discovery Science Place.
"The Beauty and the Box program has had a very positive impact on the community and has reached so many people," says Keep Tyler Beautiful Coordinator Angela Bennis. "We feel very privileged that the Mildred Floyd Garden Club has chosen to honor Marsha and others through this program."
---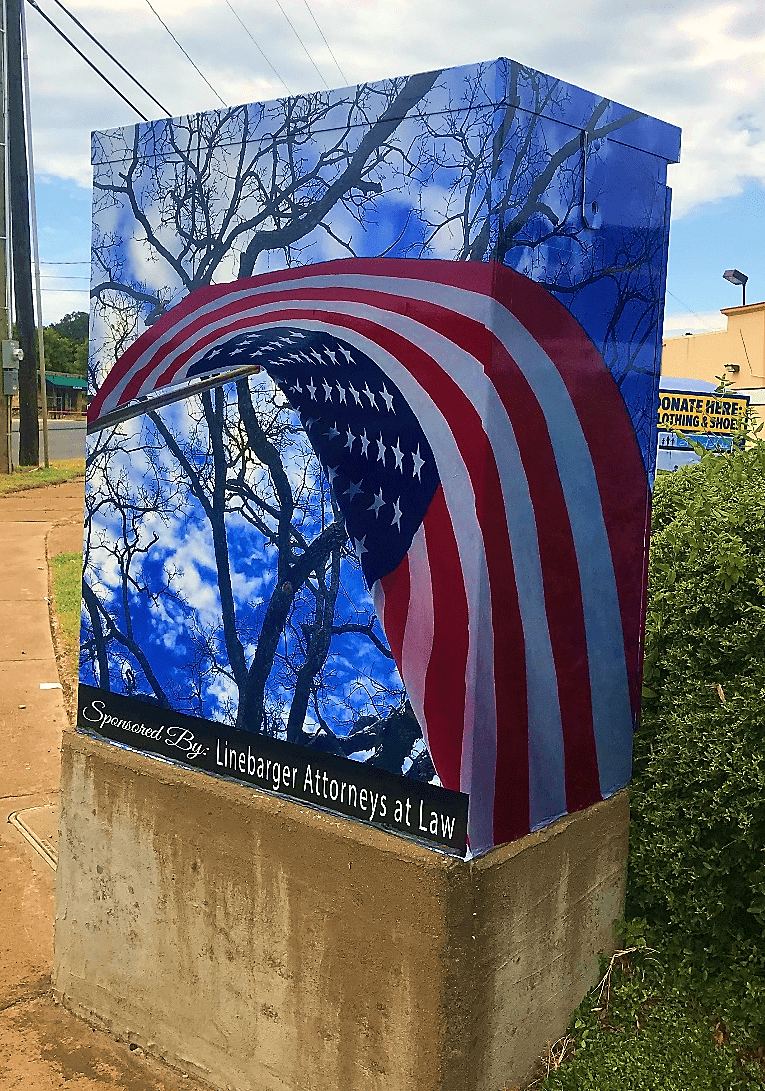 Located at Front Street and Glenwood Boulevard; Sponsored by Linebarger Attorneys at Law. Artwork, photograph of the American Flag, is by Dorothy Hersey.
---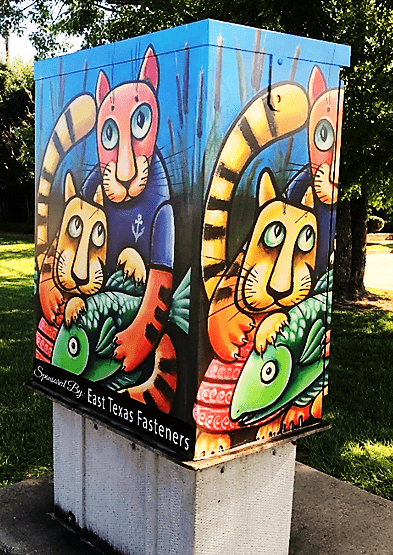 Located at South Broadway Avenue and East Heritage Drive: Sponsored by East Texas Fasteners. Artwork by Valeria Barnhill.
---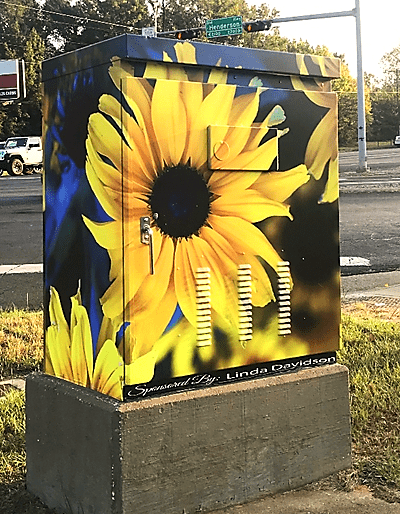 Located at East Front Street and Old Henderson Highway: Artwork and sponsored by Linda Davidson.
---
Located at South Beckham Avenue and East Houston Street: Sponsored by Tyler Museum of Art. Artwork by Courtney Wrenn.
---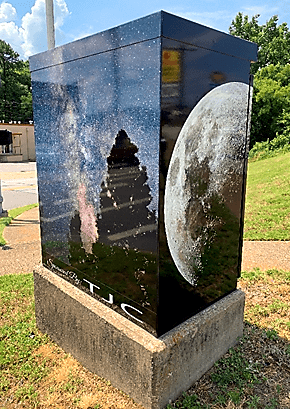 Located at East Fifth Street and South Fleishel Avenue: Sponsored by Tyler Junior College. Artwork by Tom Hooten.
---
Located at University Boulevard and Lazy Creek Drive: Sponsored by Ogle Constructions. Artwork by John York.
---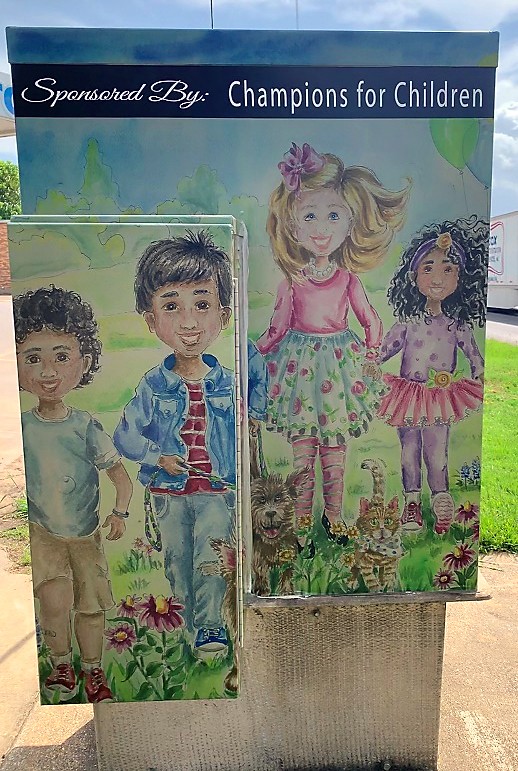 Located at Loop 323 and Paluxy Drive: Sponsored by Champions for Children. Artwork by Susan Sellars.
---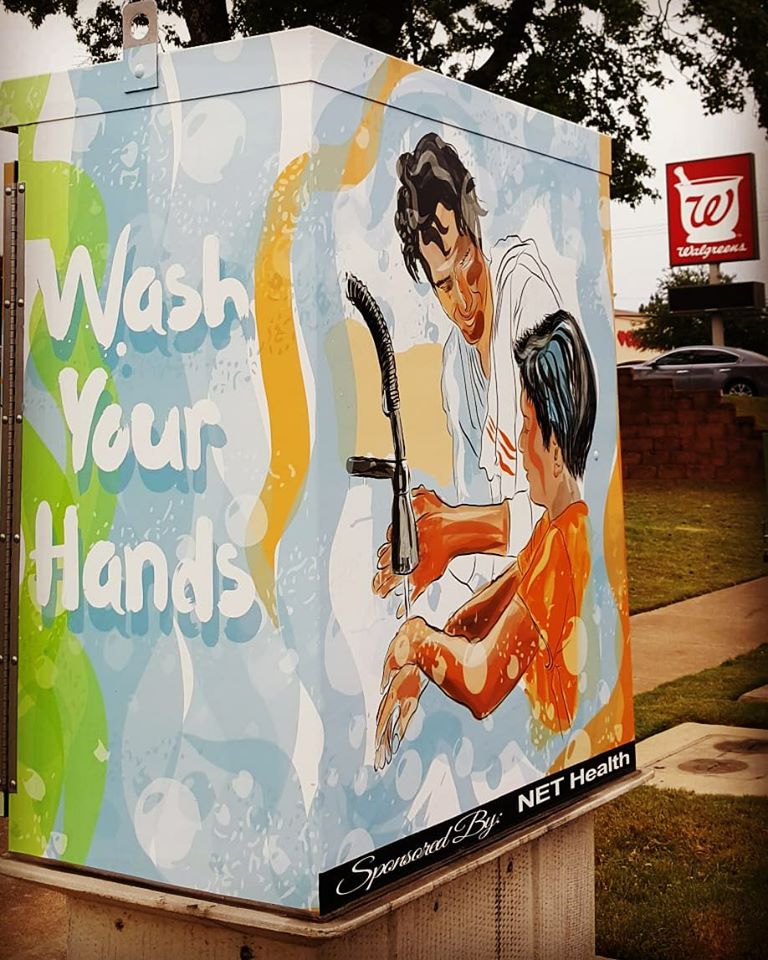 Located near Bergfeld Park on South Broadway in Tyler.
---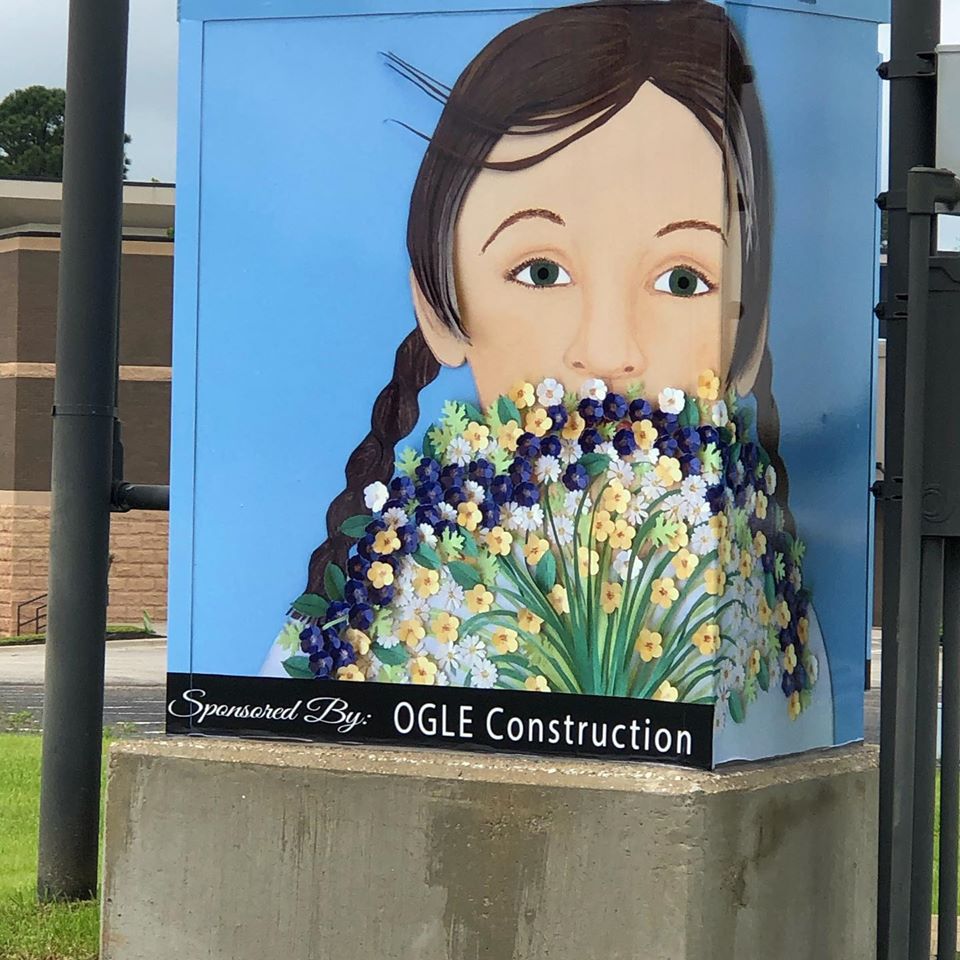 Located at 5th and Beckham St: 'Daisy"is sponsored by Ogle Construction. Artist unknown.
---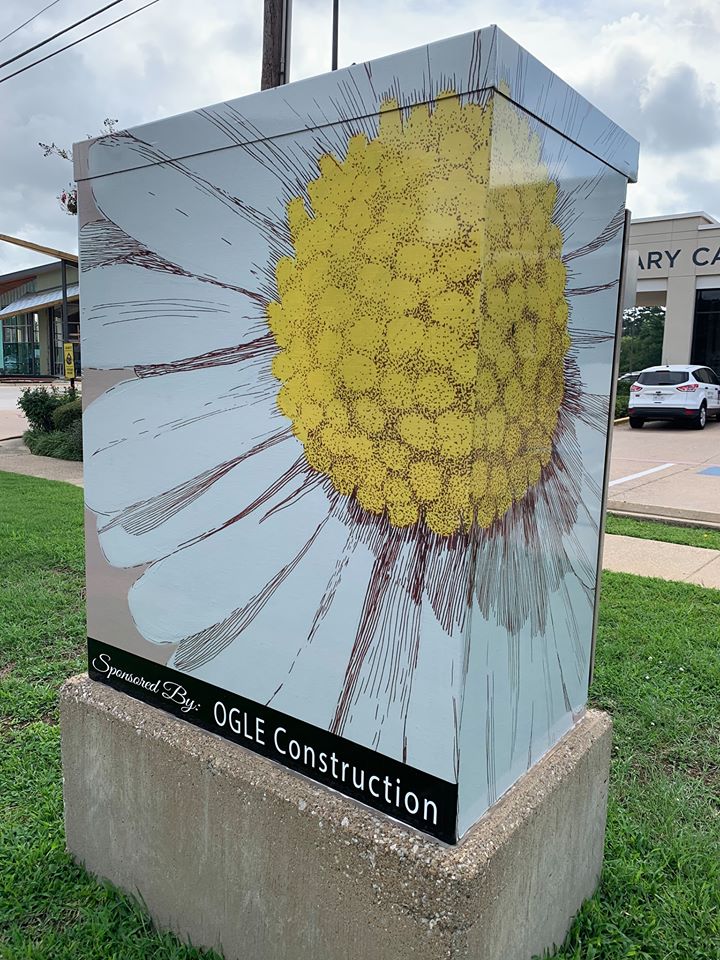 Located on Broadway and Old Grande: Sponsored by Ogle Construction. Artwork by Joel Joel Nichols.
---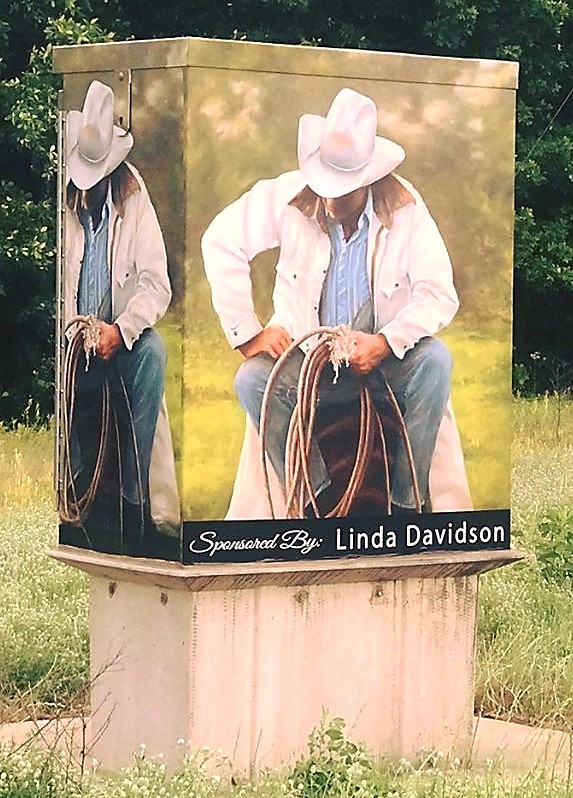 Location unknown. Sponsored by Linda Davidson. Artist is unknown.
---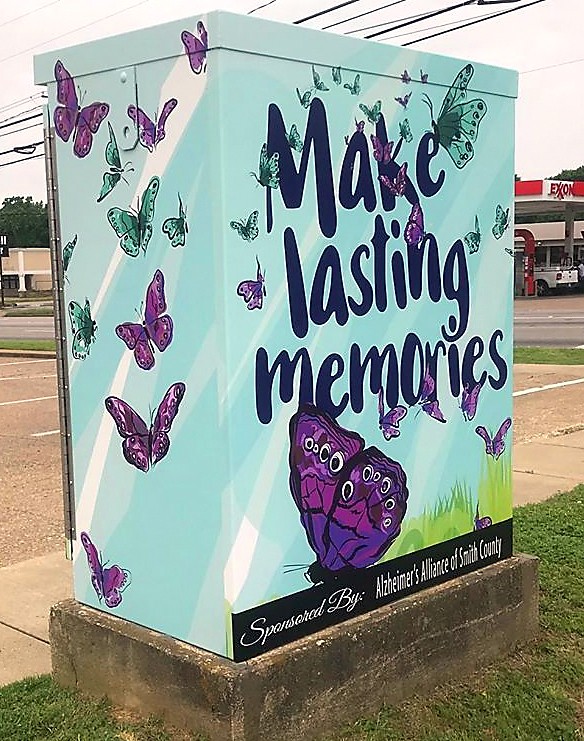 Located at Broadway and Amherst St. Sponsored by Alzheimer Alliance of Smith County. Artist is unknown.
---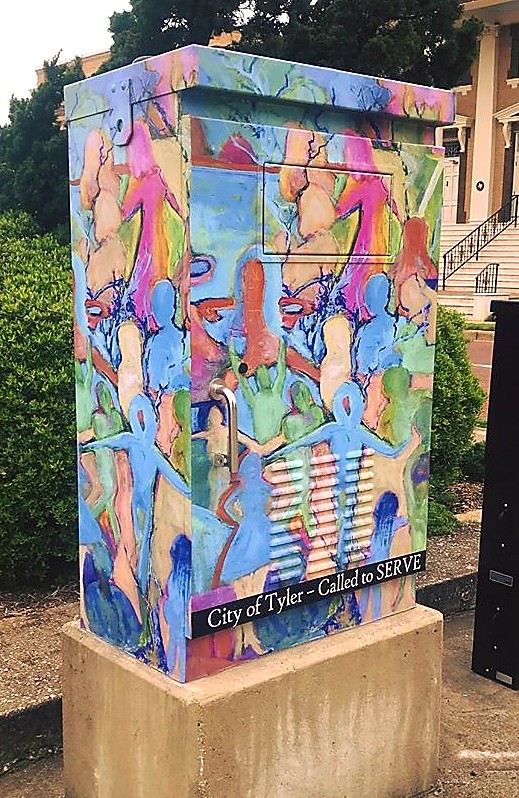 Location unknown. Sponsored by City of Tyler Call to Serve. Artist is unknown.
---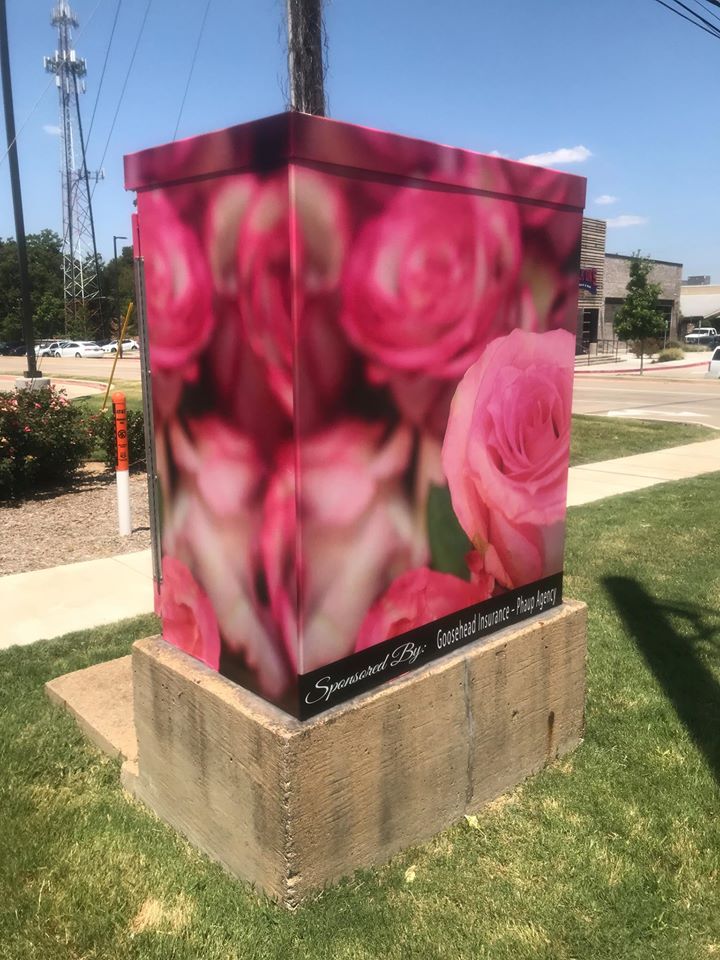 Location unknown. Sponsored by Goosehead Insurance – Phaup Agency. Artist unknown.
---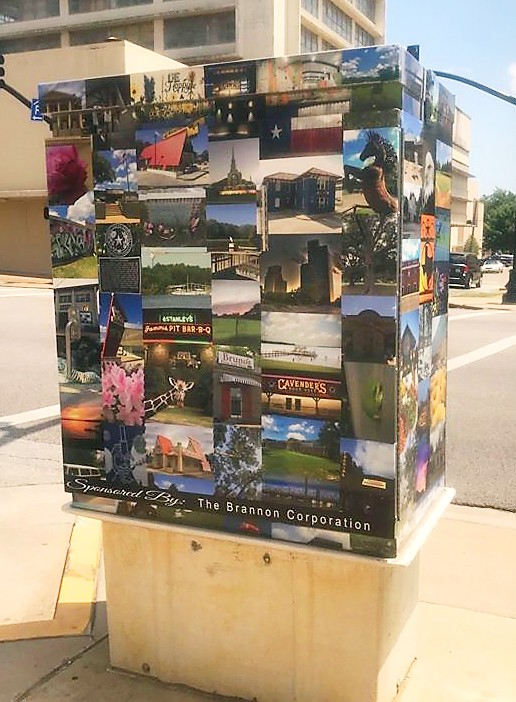 Located at Elm St. and Broadway, downtown Tyler in front of the FREE parking garage.
---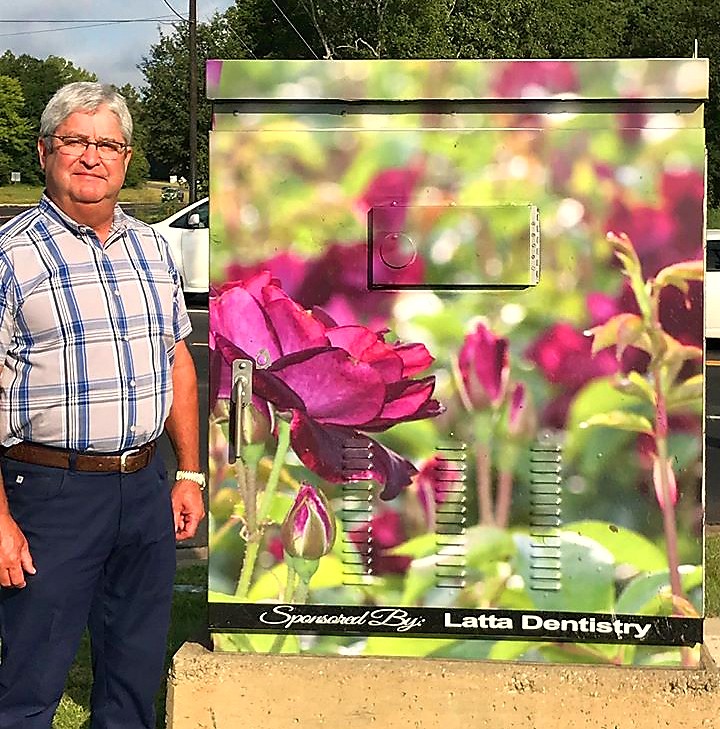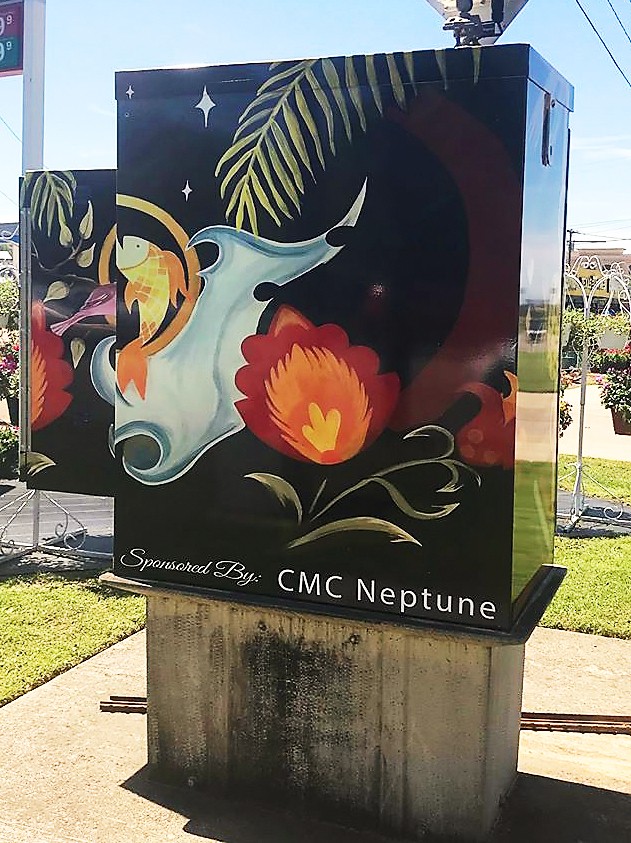 Location is unknown: Sponsored by CMC Neptune. Artist is unknown.
---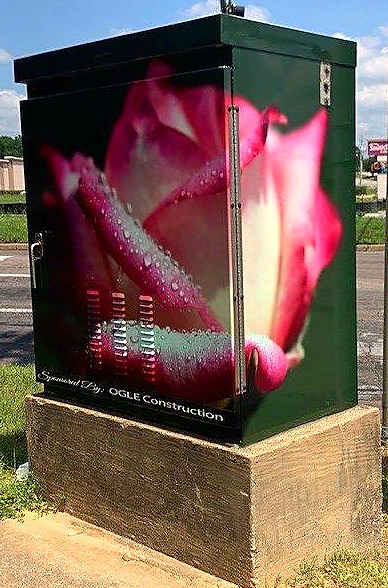 Location is unknown: Sponsored by Ogle Construction. Artist is unknown.
---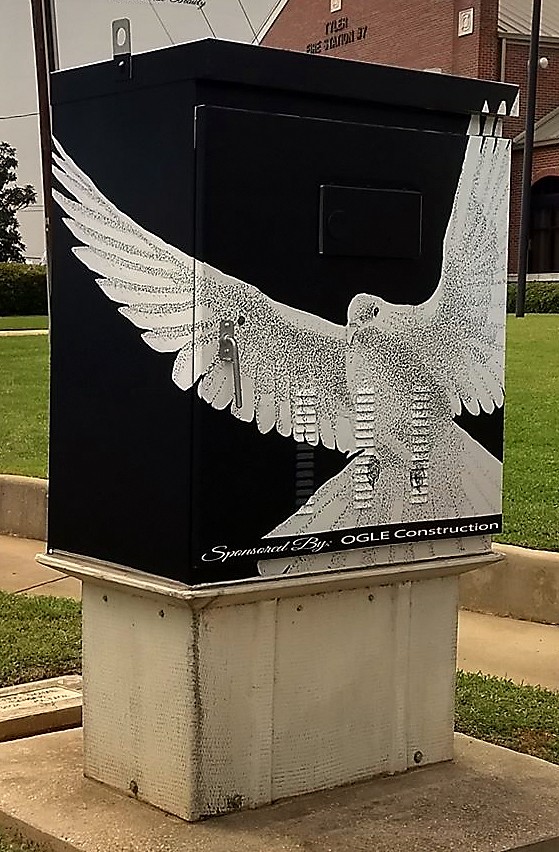 Located at Old Troup Hwy and Donnybrook in front of the Firestation: Sponsored by Ogle Construction. Artist is unknown.
---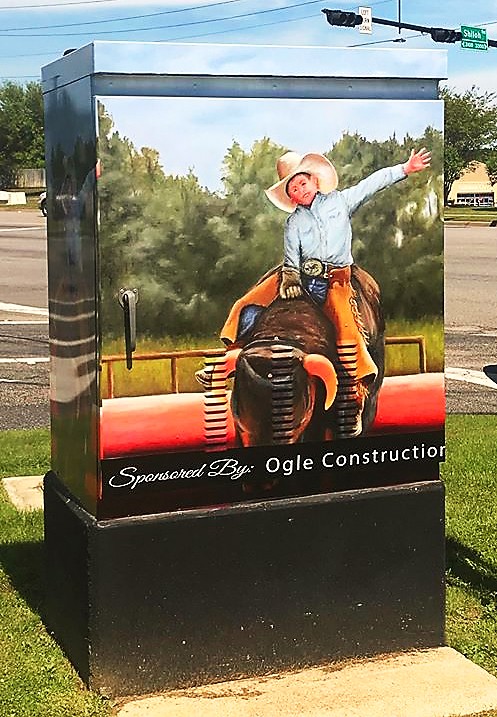 Location is unknown: Sponsored by Ogle Construction. Artist is unknown.
---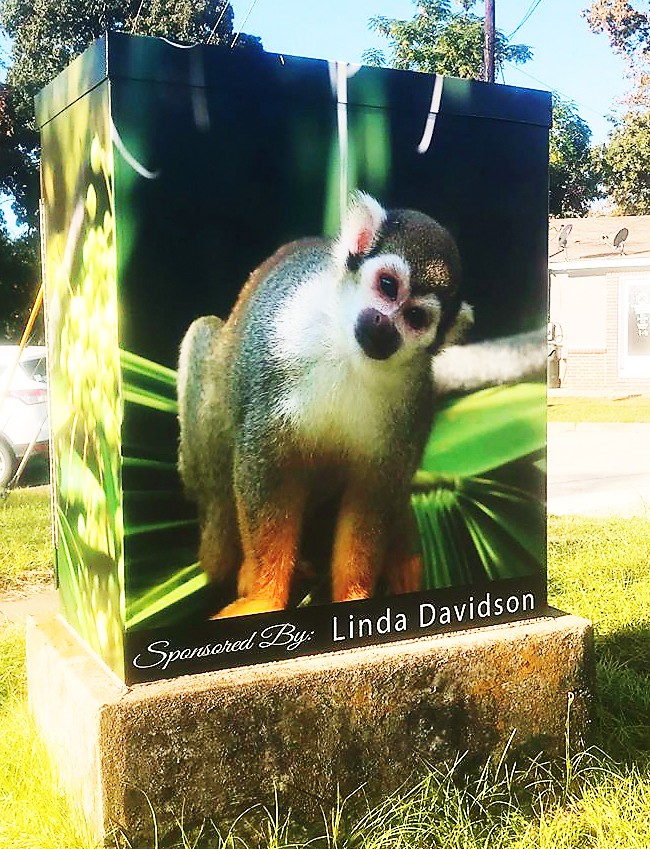 Located at Gentry Pkwy and MLK Jr. Blvd.: Sponsored by Linda Davidson. Artist is unknown.
---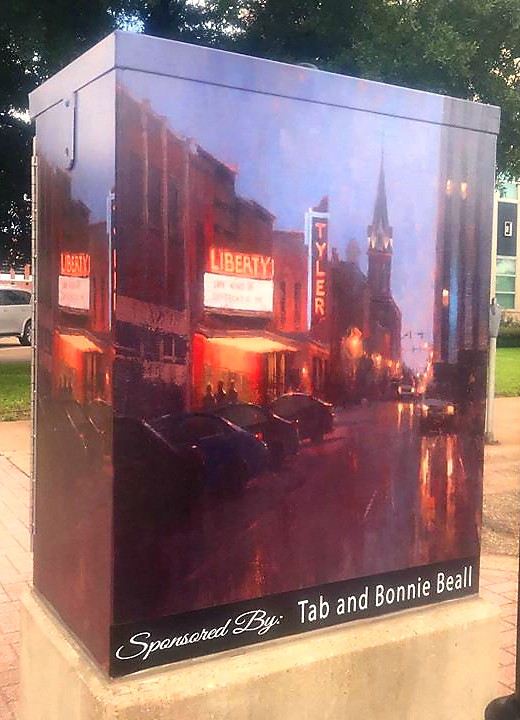 Located at N. Broadway and Erwin St., Downtown Tyler: Sponsored by Tab & Bonnie Beall. Artist is unknown.
---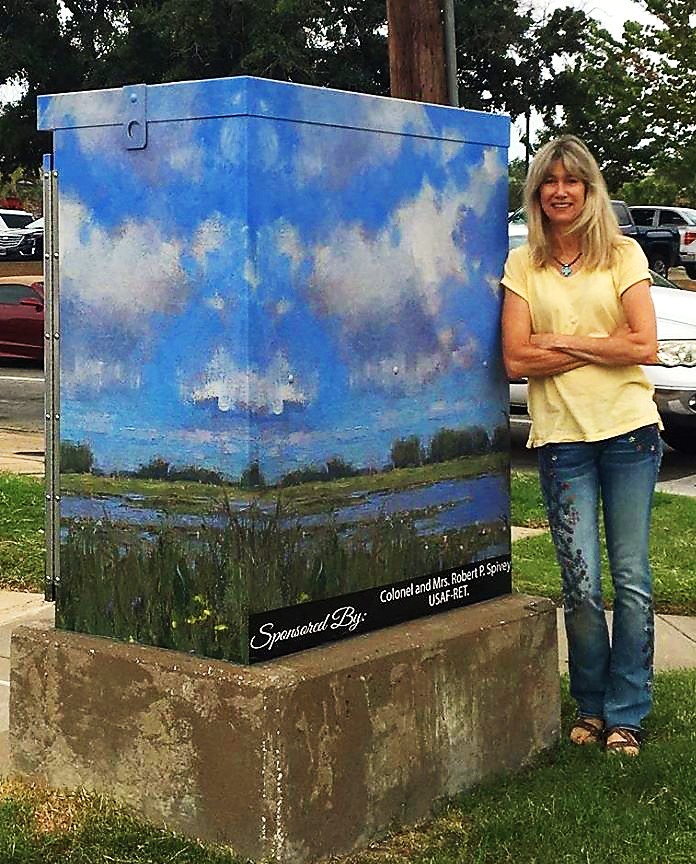 Located on the corner of S. Broadway & Chimney Rock: Sponsored by Col. & Mrs. Robert Spivey. Artist is Diane Ditzler Frossard.
---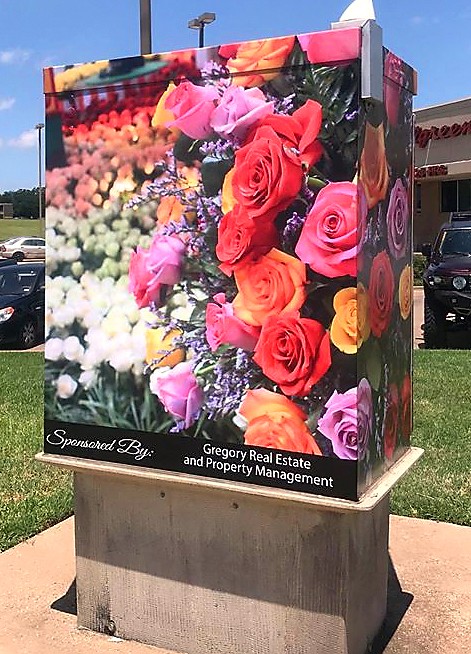 Location is unknown: Sponsored by Gregory Real Estate & Property Management. Artist is unknown.
---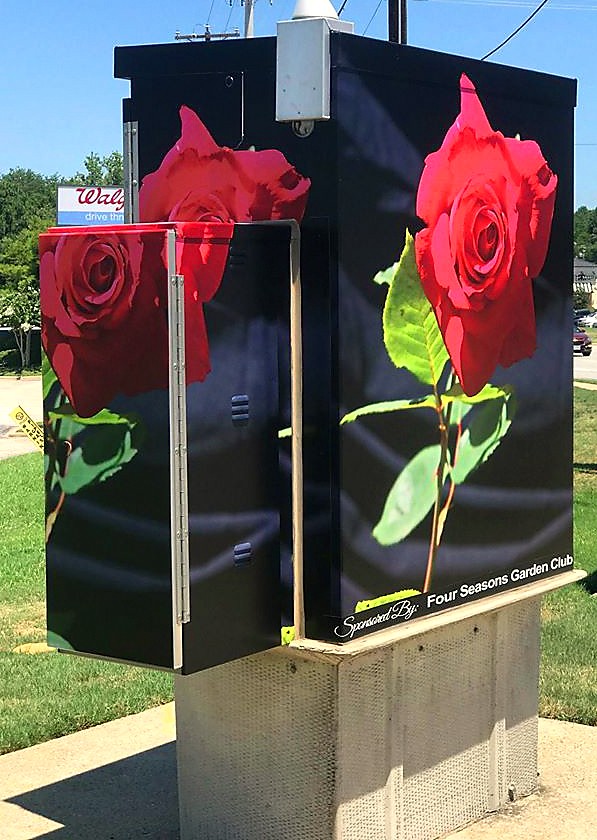 Location is unknown: Sponsored by Four Seasons Garden Club. Artist is unknown.
---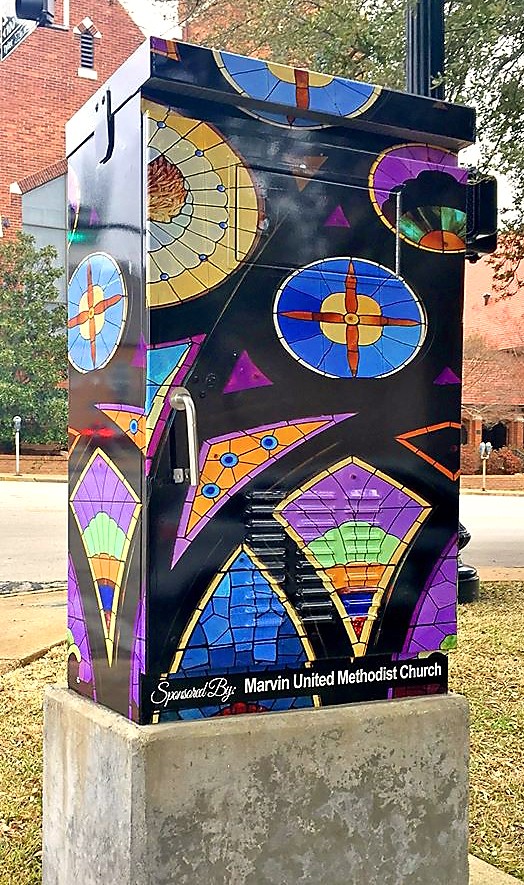 Location and sponsorship is in front of Marvin United Methodist Church: Artist is Artwork by Linda Davidson.
---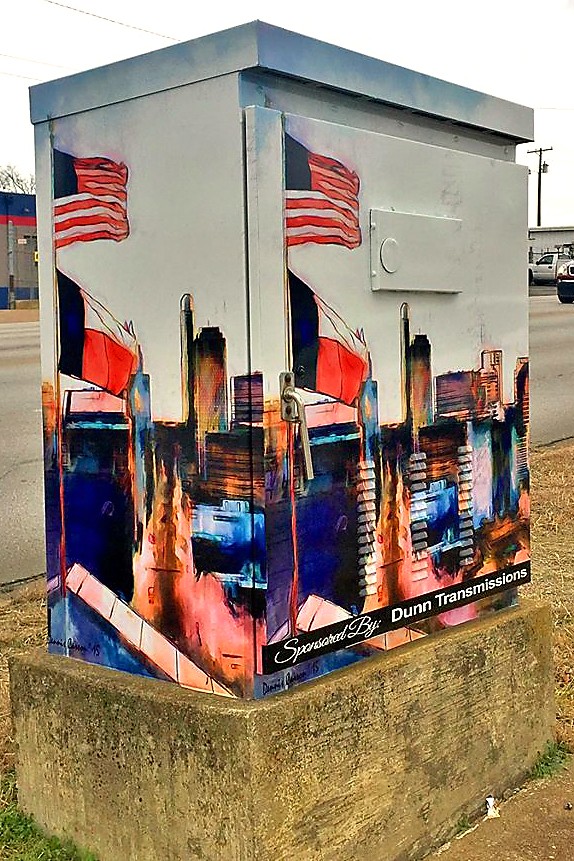 Location is unknown: Sponsored by Dunn Transmission. Artist is unknown.
---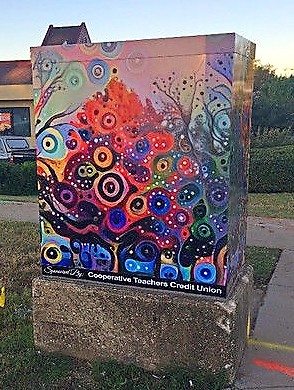 Located on the corner of Broadway Avenue and Southtown Drive: Sponsored by Cooperative Teachers Credit Union. Artist is William Wright.
---
Keep Tyler Beautiful is always looking for more sponsors to help expand this program. Fill out the form to become a sponsor HERE!
Sponsors receive:
Choice of one piece of artwork submitted to the Main Street Art Gallery for installation as a traffic box wrap.
Choice of installation locations from those available.
Logo and Sponsor name on the Keep Tyler Beautiful webpage.
City of Tyler issued press release with the Sponsors name and location of the sponsored box.
If you are interested in sponsoring a box or submitting artwork for the program, please fill out our contact form or call (903)531-1335.
Blooms & Booms Tour: Tour The Pineywoods of East Texas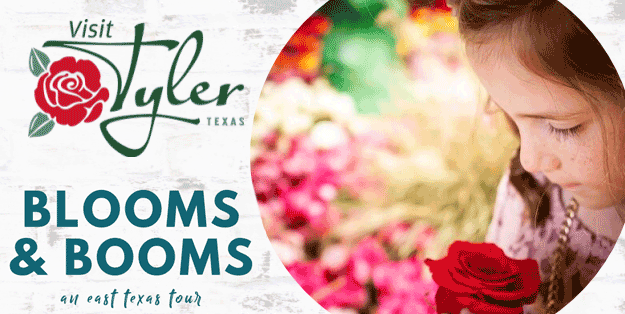 This is provided complimentary by Visit Tyler
Tour the entire Piney Woods area on this unique tour! Click the image to check out this great tour featuring Roseland Plantation, Historic Aviation Memorial Museum, shopping, Rose Gardens, American Freedom Museum, and tons more!
Travel to the piney woods of East Texas, and you'll find yourself in a place unlike any other in the Lone Star State.
Rolling hills, pine forests, and magnificent lakes can be found within the Texas Piney Woods region, where the warmth of Southern hospitality is alive and well. Stop and smell the roses at the largest rose garden in the nation, located in Tyler. Known as the Rose Capital of America, Tyler is a beautiful stop on this East Texas tour. Cruise the brick streets of the Historic Azalea District featuring miles of blooming azaleas and dogwoods, Then it's full steam ahead to Palestine. Home of the Official Railroad of Texas, visit the Victorian train depot, more than 1800 historical sites, and prepare for a little sensory overload when it comes to the flavors of East Texas. Henderson, voted as one of the "prettiest little towns in Texas," is another great stop on this East Texas road trip.
East Texas is a hidden gem and a great place for your next group tour.
And don't forget East Texas' boomtown, Kilgore, known as the "City of Stars," a nickname given to it because over 60 oil derricks that dot the Kilgore skyline, all topped with lighted stars.
Join us on this self-guided tour to see for yourself what everyone is raving about!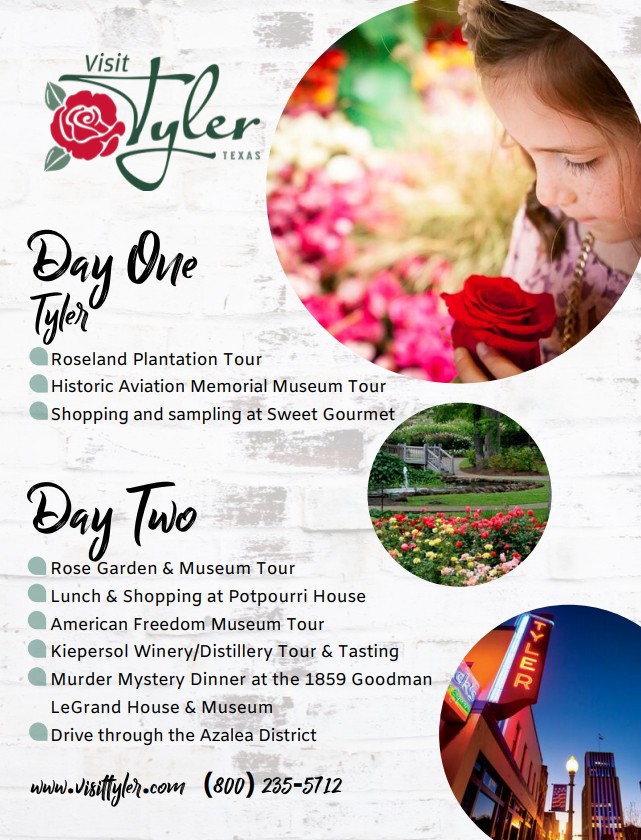 "The Art And Science Of Arachnids" On Exhibit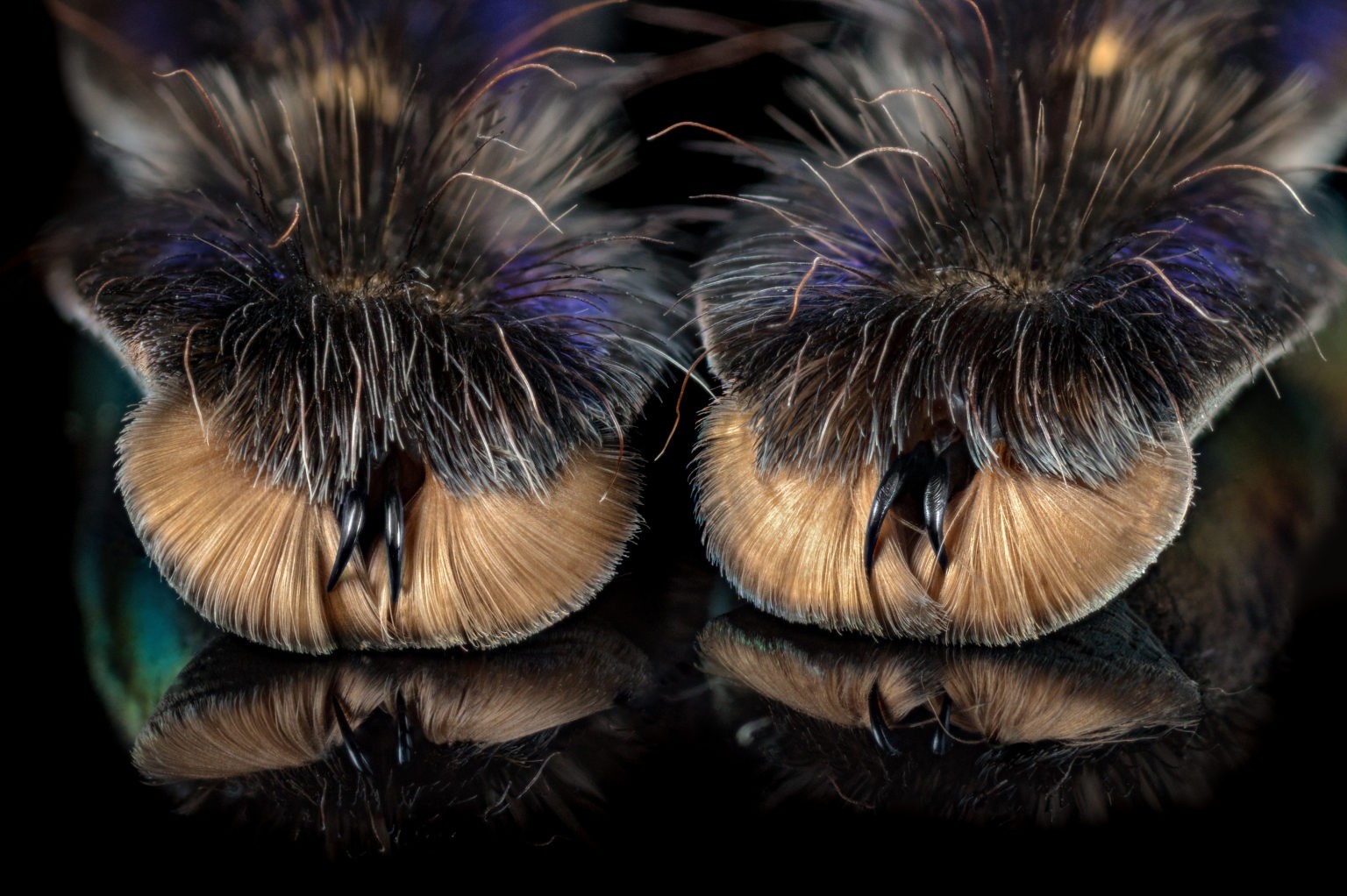 Bored? Looking for some fun science-based activities? The Discovery Science place has come up with a few ideas.
"Since 1993 our mission has been to 'ignite curiosity in young minds through fun, hands-on exploration.' Since our early beginnings as a Junior League of Tyler project in a donated former car dealership, we have worked towards that goal. There is so much to see and experience at the Discovery Science Place," said Chris Rassure.
Currently, "The Art And Science Of Arachnids" is on exhibit July 11th-Nov. 15th.
The Art and Science of Arachnids is a limited-time, family-friendly exhibit that features 100 live arachnids and examines their place in human culture. Visitors will explore human-arachnid connections through hands-on activities like building robots, conducting science experiments, creating their own arachnid art and more.
The exhibit displays 100 live arachnids –the largest such display in North America, including endangered species like the Tiger tarantula and Mexican Red Knee tarantula, alien-looking tailless whip scorpions, and beautiful Peacock tarantulas and Sun Tiger tarantulas. Specimens are featured in three large informative cubicle displays highlighting art, culture, and science.
In addition to hands-on activities and arachnid specimens the exhibit features the beautiful macro-photography work of Julian Kamzol in a fascinating look of arachnids up-close.
This is the first time the Discovery Science Place has featured living creatures as part of a traveling exhibit. This exhibit would appeal most to students ages 4-14 and all interested in biology, nature, and art/culture.
The exhibit will follow the same hours as the main museum: Friday-Saturday 10am-12noon & 1pm-3pm, Sunday 1pm-3pm only. Advanced tickets are highly recommended as guests w/out advanced tickets may be turned away at the door if they are at capacity (health concerns/protocols). Ticketing capacity is 25 people per every 1 hour. Buy your tickets HERE!
The Art & Science of Arachnids is the largest traveling arachnid exhibit in the U.S. featuring rare and seldom seen species like the Bolivian Red Rump Tarantula and the Brazilian Black and White.
The Discovery Science Place is grateful to the following
sponsors and partners of "The Art and Science of Arachnids".
GOLD SPONSOR: THE BOYLAN FOUNDATION
SILVER SPONSOR: LISA KRAUS AND FRANK CABELL
PARTNER SPONSOR: TARGET
EDUCATIONAL PARTNER: THE UNIVERSITY OF TEXAS AT TYLER
IN-KIND MEDIA SPONSOR: KLTV CHANNEL 7
IN-KIND MEDIA SPONSOR: KYTX CBS19
FRIEND SPONSOR: DANA WOODARD
Discovery Science Place is located at 308 N. Broadway Ave., Tyler TX 75702, (903) 533-8011, info@discoveryscienceplace.org,  discoveryscienceplace.org/
Upcoming events: