By Holli Fourniquet
Janie's Cakes has long been a favorite in the Tyler area. Their website claims they make "the best darn pound cakes in the world," and customers far and wide agree.
Now, even Oprah Winfrey is singing praises for Janie's Cakes. Oprah has added Tyler's very own Janie's Cakes to "Oprah's List of Favorite Things 2016." "Hands down, it's the best pound cake I've ever had," Oprah said.
Janie Clapp, the bakery's owner, baker, and self-proclaimed pound cake fanatic, learned her craft from her great-grandmother. But these aren't your average pound cakes. Janie puts a little spin on this classic dessert and brings the traditional pound cake up a few notches on the tasty scale.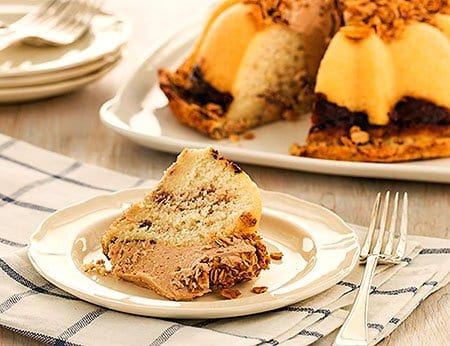 Each cake is made from scratch and uses all natural ingredients with absolutely no preservatives. Farm-fresh eggs, creamery butter, real vanilla extract, and pure cane sugar give Janie's Cakes a unique taste you won't find anywhere else. "Man-made substitutes will never substitutes for real-deal organic ingredients at Janie's Cakes," their website states.
For those chocolate lovers out there, Janie has a saying, "True chocolate lovers deserve true chocolate!" That's why Janie only uses organic chocolate in her pound cakes.
Which brings us to the next reason why Janie's Cakes is far better than any pound cake you've ever had before: the flavors! Janie likes to get creative with her pound cakes, so she experiments with various flavors. Customers have many options of cakes to choose from depending on what they are craving. Some are filled with chocolate sauce, Italian buttercream icing, and raspberry curd and topped with everything from chocolate chips and chocolate shavings to pecans and sprinkles.
Customers can get a full-sized pound cake that serves 12-15, a baby Jane that serves 6, or a petite Jane that serves 1-2.
"No matter what flavor you have a hankering for, there is something delicious waiting for your sweet tooth at Janie's Cakes," the website claims.
Janie's Cakes has been selling pound cakes in Tyler for 13 years now. They can be bought locally at the bakery located in Downtown Tyler or at FRESH by Brookshire's. Janie will also ship cakes to all 50 states.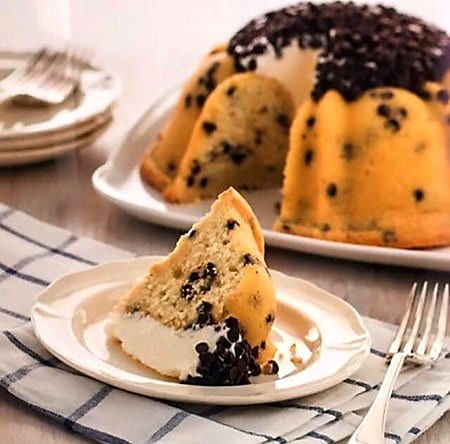 Janie's Cakes make great gifts for the holidays or to ship to family you might not get to see this holiday season. All Janie's Cakes are shipped frozen and come with a care instruction card to ensure the best quality of the product.
Janie says that the precision and attention to detail required to meet her customer's standards means a lot of work goes into each cake. Because each cake is made with all natural ingredients and no preservatives, Janie personally, along with her daughter Katherine Crow who is co-owner of the bakery, makes sure that each cake will arrive fresh no matter where it is being sent.
Janie's Cakes has been recognized before as the "Best Pound Cake" nationwide, but never on this scale. Other places Janie's Cakes has been featured include "Southern Living" magazine, "Southern Lady" magazine, "Texas Highways," "Country Living" magazine, and it was featured on the "Texas Country Reporter." This is, however, the first time it has been named to "Oprah's List of Favorite Things." Because of the recognition, Janie's Cakes was also featured on "Good Morning America."
"We are thrilled to be part of 'Oprah's Favorite Things 2016,'" said Crow.
This is not the first time a local Tyler business has been listed as one of Oprah's favorite things. In 2003, Tyler's Greenberg Smoked Turkey was on this coveted list. The then talk show host raved about Greenberg Turkeys for 42 seconds on air during the popular "Oprah's Favorite Things" annual episode. Those 42 seconds resulted in more than $1 million in sales for Greenberg Smoked Turkey that year. Today, Greenberg Smoked Turkey sells more than 200,000 birds each year thanks to what is called the "Oprah Effect."
Here in Tyler, locals have always known Janie's Cakes is the best, and perhaps word-of-mouth finally made it to Oprah. No matter how Oprah got wind of one of Tyler's favorite things, Tyler is happy to share the deliciousness with the world!
As it is described on their website, Janie's Cakes are "just old-fashioned pound cakes with really high standards." If you haven't tried Janie's Cakes, try one… try them all!
Janie's Cakes is located at 308 E. Front St., Tyler and is open 10am-5:30pm Monday-Friday. For more info on the flavors, more products, where to buy them, or shipping call (903)592-6150 or go to janiescakes.com.