King Richard & the Bayou Boys: "Our Gigs are like Private Parties For Our Fans"
By Amanda Main
Tyler-based blues and rock 'n' roll band King Richard & the Bayou Boys first stepped onto the East Texas music scene in 2010. Founded by "King" Richard Doredant, who sings and plays the guitar and harmonica, the retro band also includes drummer Robie Morgan, bass-player Ben Carter, and tenor and alto saxophone-player Sean Fuller.
Richard, 50, began life in a New Orleans neighborhood near the home of "Blueberry Hill" singer-songwriter Fats Domino. He brings with him a respect for deep musical history.
He and his wife, Laurie, evacuated New Orleans after Hurricane Katrina hit in 2005. The move brought them to Tyler, and he says they had no trouble adapting to East Texas life. "It was seamless; there was no real problem at all," he says. "Texas was very welcoming, and it was a wonderful place to make a home and raise a family." Their 8-year-old daughter, Becky, was born soon after making Tyler their home.
Richard recently spoke with EGuide about his band and love for writing and playing blues and rock 'n' roll music.
EGuide: How did you get your start in music?
Richard: I've been playing music since I was a kid; a lot of people at my age had a guitar. I was a big rock 'n' roll fan and (of) blues music, and being that I lived in New Orleans, there was a lot of blues music around, and a lot of concerts, so I kind of always wanted to play the guitar. And that was the thing, so that was the generation for it – the rock 'n' roll generation.
EGuide: What do you see in the East Texas music scene compared to the New Orleans music scene?
Richard: Well, it's apples and oranges; it's really two different things, but the best thing I see about East Texas is, it's growing, especially since we started the band. We've been going at it for four years here, and I see a lot more venues and a lot more artists, and people coming up and different groups, and it's really exciting. I think it's a good time to come along. I feel like the world is kind of wide open to us right now.
EGuide: What do you miss about New Orleans?
Richard: The food! But you know, you guys eat in Texas, too; they have food here, too, in case you didn't know. I miss some of the music, the history of some of that. … You're not gonna see artists like that here; you don't have the history for that, but it's gonna take off – it's an incredible growing music scene here. And Texas has such a huge style of different music. Gospel music – I see a lot of these praise bands, people working with churches. … Jazz. There's a Mexican influence, so you get the Tejano music, and country – country's really big here. … and I'm just a big blues fan, and I'm just interested in preserving and performing the history.
EGuide: What did you do in your time in Tyler before forming your band with the Bayou Boys?
Richard: Well, we were actually the praise band for the Pleasant Retreat United Methodist Church. That's how we met. I went to church there, and we started playing music there. (Richard says the band later found their saxophone-player, Sean, online.). I've been writing songs since I was a kid and decided to start a group here. I had 15 songs that I had recorded in a recording studio in New Orleans that has yet to be released. And I guess I just got that itch to do it again, so we got it started, and we've been really happy. We've had a lot of highlights with the band since we have started.
EGuide: What kinds of highlights?
Richard: Well, although we've got a lot of original music, there's a certain kind of retro aspect of it. So I was really pleased when we got to play with The Coasters, which was a really iconic '50s doo-wop group (their hits include 1950s songs "Yakety Yak" and "Charlie Brown"). We came to Hideaway Lake and got to perform for them and be the backing band and open up for them. It was totally fun!
EGuide: How would you describe your collaboration process with your band?
Richard: Well, of course, it's a benevolent dictatorship. I'm the king, after all (he laughs). No, seriously, you take everybody's contributions and their experiences into consideration of course. Somebody has something to bring to the table, and you listen and work together on it. That's probably the thing we've really been lucky with – everybody's mature and stable, and we're listening to each other and we're working with each other, so the collaboration process is good. I come with this general idea, and they kind of help me hammer it out. The general idea is a real aficionado for the history of blues and rock 'n' roll music. And it's comedy. Comedy is a huge part of this. In addition to T-Bone Walker and ZZ Top and Stevie Ray Vaughan, I count The Three Stooges among my inspiration.
EGuide: What types of subjects inspire the songs you write?
Richard: The lyrics usually come from a place of desperation. I think the characters in the songs, people are usually at a point where they're desperate and pleading. … The subject matter for the songs can be anything from the comical – I've got a song about crawfish, for example – to, like I said, desperation. Loss, love. I've got a song about a car, "you only love me for my car." What's that about? It's kind of an American dream, this guy's got a car, but he's got a full bar and a king-size bed in the back seat.
The songs, the subject matter ranges widely, but I would say it all fits squarely in the pantheon of the history of American rock 'n' roll for Texas and Louisiana.
EGuide: What has drawn you and your band to play the style of music that you play?
Richard: On our own recordings, our music doesn't sound like it came from 1962, it sounds like 2014. There's a retro aspect to it, but it's not like we're just rehashing old stuff. You're taking influences of the stuff that you really love. And that's always gonna come out in your own stuff. And what drives us to do it, really, is just my love for that, and I've sought out other people who can share that with me or can help me realize that vision.
And that's kind of my goal. Like when we do a four-hour show, it's a lot of fun, and there's a lot of ground to cover, a lot of different styles of music that we do. And it's a lot of laughs, too.
EGuide: What portion of your shows would you say are original songs?
Richard: We have a lot of originals, but when we do, say, a four-hour show, probably a quarter of it is original. But if you really look at what we do, if you come out and see the band, to say what portion of it is original is hard to answer, because we do stuff that nobody else does. And even the stuff that other people do, they don't do it quite like us. We don't do it like the record. So it's all original, it's definitely got its own stamp on it.
EGuide: What is your band's favorite venue to play in East Texas, and why?
Richard: XL'N (on Fifth St.) is always great; Lago Del Pino is really nice. And we love Dick's (Cajun Grill), which is over in Mount Selman. FRESH by Brookshire's, we've enjoyed that. There's a place up in Jefferson we go play called The Knight Light Theater.
We really enjoy the people at those places; they really get into it. And it's good when you get that audience participation. A lot of venues we've enjoyed playing, that's why. If you're just playing for 10 people and they're really digging the band and dancing and having a good time, that's what we're there for. We're not like a human jukebox. We have a lot of fun with people; we talk with 'em, we joke with 'em. And the way I view our shows is like, this is my time for my private party with them. They're as much a part of the show as I am.
EGuide: What advice can you give to people trying to break into music, specifically in the blues and rock 'n' roll genre?
Richard: Be yourself, I would say; you've got to be real. A lot of people copy what others are doing. When people think of Texas blues, a lot of people think of Stevie Ray Vaughan, and you can copy their blues licks on the guitar, but that doesn't make you a blues band or a blues player. It's just got to come from your heart. If I could give some other advice, I would say, bring lots of money. You're gonna need it; bring lots of money.
EGuide: What artists have you been listening to lately?
Richard: I've been listening to so much stuff. Clifton Chenier, a Louisiana artist I have recently been listening to. The Black Keys, I really like them. James Brown, Otis Redding and Sam Cooke. All of that is really awesome to me. I love the guitar. I listen to a lot of country players because they can really pick that guitar. I listen to Marty Stuart. Buck Owens. I love Little Richard, Carl Perkins and Buddy Holly. You go all the way back to that. But there's a lot of different, current, contemporary blues artists that are just as fascinating. I love listening to Kenny Wayne Shepherd, who's also a Louisiana artist. There's such a variety of other people that you see in the contemporary blues scene such as Tommy Castro and Joe Bonamassa. I just love blues!
EGuide: Well, thank you, Richard. Do you have any other thoughts you'd like to share?
Richard: Just, thanks. I want to say thanks to all the people who've been supporting us, following us on Facebook, and buying music, coming out and seeing the shows. We've got a lot of people who've just been die-hards, really good friends to the band, and I just can't thank them enough. All the people who've made all the shows such a success, because it's really just as much about them as it is me. I love it when the people dance and get up and have a good time with us.
We had an interesting show at FRESH (in May), and there was an older couple that got up and danced to the music, and the lady got up afterwards and told us she was 85 years old, and the man had just turned 90. And they're up there dancing. But that was just kind of an interesting thing. That's the kind of thing, that's who I want to thank – the people for bringing the spirit to it, 'cause that's the spirit of the show. We put on a show, but that's the culture, rock 'n' roll. It's a party. And you can't have a party without some partygoers and making some noise and having a good time.
King Richard & the Bayou Boys have an album titled "Life of the Party," available online at KingRichardtheBayouBoys.com (note that there is no "and" in the Web address), on iTunes, Amazon.com, and other online music retailers.
The band also has a new album in the works titled "Crawfish," and Richard has his own upcoming solo album, "Tequila Nights," which consists of 15 original songs recorded in New Orleans. He expects both to be released sometime in the fall.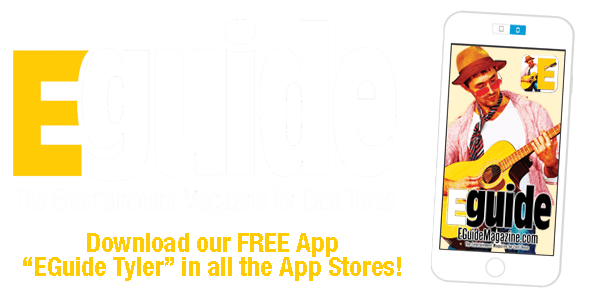 July 27th: SFO, A Journey Tribute Band at Bergfeld Park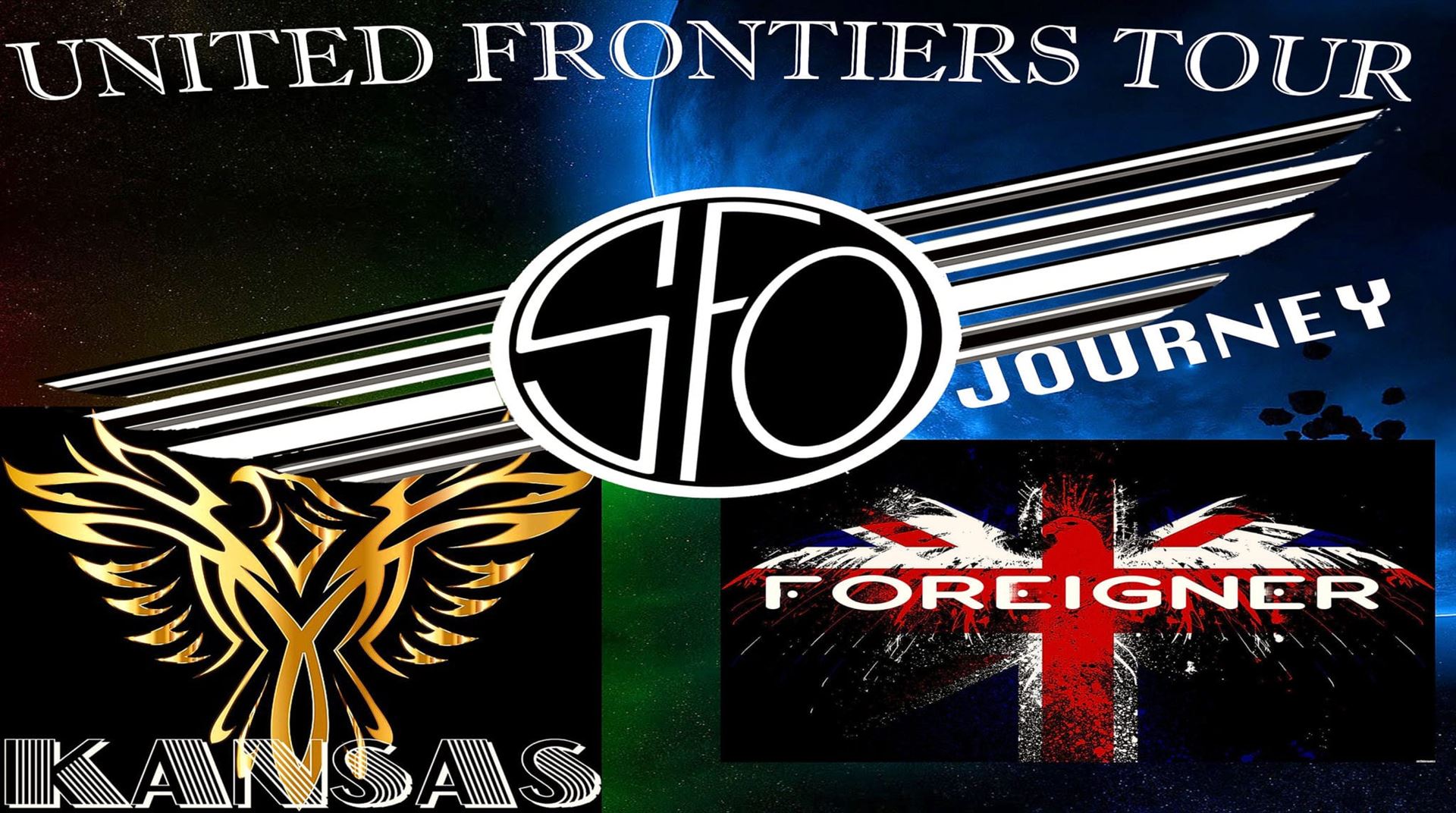 The City of Tyler will host the annual Bergfeld Summer Showcase at Bergfeld Park, located at 1510 S. College Ave., on Friday, July 27. The event kicks off at 6 p.m. with fun and food trucks and live music beginning at 7 p.m.
This year, SFO – A Journey Tribute, a Nashville native band will take the stage. SFO recreates the experience of a 1980's concert, playing all the Journey hits that you know and love with a special salute to Kansas and Foreigner. The band is made up of top-notch musicians from Nashville, Florida, and Minnesota who bring the highest level of musicianship to the audience.
Frontman Gabe Jacobs delivers powerful vocals to his audience by closely emulating the vocals and stage presence of legendary Steve Perry.
"This band will transport you back to the 80's with all the songs you know by heart!" said Adriana Rodriguez, event coordinator.
The local favorite food trucks will be present for quality dining including Say Cheese, Weinerland, Lupita's, Kona Ice and Pokey O's.
For more information, contact Adriana Rodriguez at (903) 595-7248 or at ARodriguez@TylerTexas.com.

The Haggertys: Hey Hey We're The Haggertys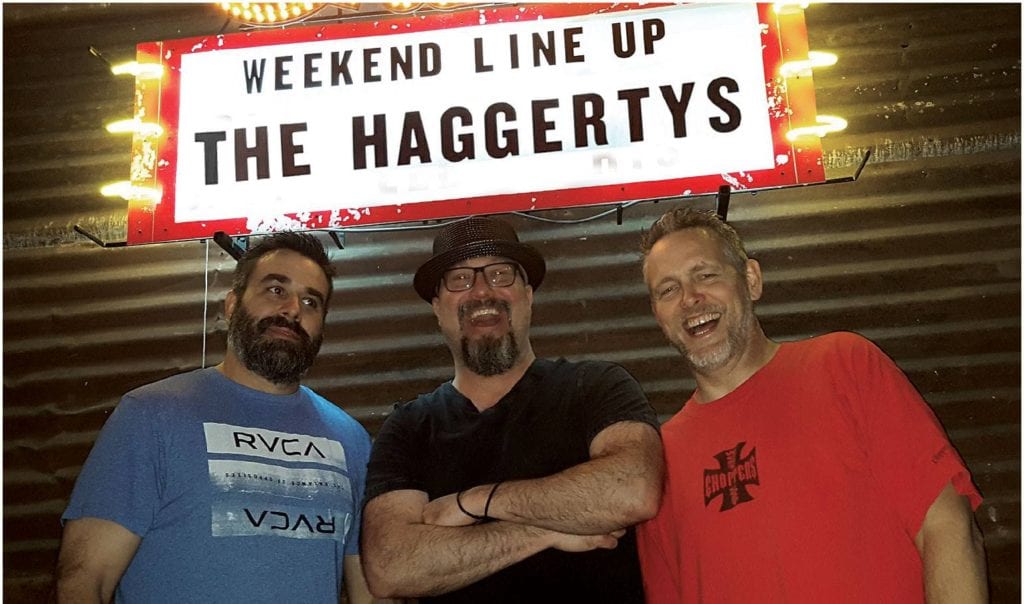 By Johnny Griffith
There are times when things just click with someone and you know it from the start. Then, years later you come back across them and it's almost as if no time has passed. That's kind of what is like for local Tyler favorites The Haggertys. Having all been members of different bands, some together and some collaborative, over the years, the lineup of "Patrick James" Freden (guitars, vocals), Brad Thurston (bass, backing vocals), and Clint Hiltz (drums/percussion) have been together as The Haggertys since 2013 and have been exciting audiences ever since with their setlists of 90's standard rock covers as well as reinterpreting some classic songs along the way.
We sat down with the guys recently to get some more history on the band and a better snapshot of the members.
Johnny: How about we start with a brief bio of yourself and your background in music.
Patrick: I was born in Minnesota, moved to Tyler in 1974 and then left in the summer of 1977. I basically grew up in Ocean Springs, Mississippi playing Dungeons & Dragons, riding BMX bikes, and listening to albums over at a friend's house. My first band was a punk band called Spastic Fury in high school. After that, I did some college in Mobile, Alabama, and eventually came back to Tyler in 1988. I played in bands all through the 90's and started a solo acoustic project in 2005. I'm a self-employed graphic artist by day building websites, designing logos, etc., and music is my second business. I'm a full-time dad and husband, a professional tinkerer who likes craft beers, Les Pauls, Orange Amps, and hanging out in my favorite music store, Action Sound in Hawkins.
Brad: I've been playing music since I was 15 when I purchased my first guitar. It cost me $50 and was in a brown paper bag in pieces. After getting it put together, I started looking around for a band. No one needs a guitar player, so the next year I went and bought a bass, found a band, and the journey began. The start of my high school music career included rock bands like Conspiracy, Guardian, and Blue Steel. After high school, I branched out and did a did brief stint in a country band.
The call of the Hair Bands drew me to California, Hollywood to be exact. I moved in with a friend from high school, joined a band, and played the Troubadour on Santa Monica Blvd. within the first 3 weeks of being in California. I played in other bands there, like Hammer Lane. I did shows at The Roxy Theater and The Whisky A Go-Go. After wrapping up my California time, I moved back to Tyler, found an alternative band, Center Mass, which was later known as "Did Lee Squat?" (DLS?). That's where I met "Patrick James." We played venues in Dallas, Houston, Austin, and even Shreveport, Louisiana.
This too ended and I started my family, got a job, and put the band on the back burner. After some time, I started playing with Livid, a cover band around the Tyler/Longview area. This project just kinda wound down and I took a job out of town. More time passed with both family and job changes. I started playing bass in a praise band for Pollard United Methodist Church and did that for a few years until one day Patrick called. No, it was not the "I'm getting the band back together" kinda call. He wanted to redo his current project. I think he said he wanted to play more electric guitar and just rock out…so here we are.
Clint: I'm the baby of the band, born in Austin in 1974. I lived in Alvin, Texas through my 5th-grade year and moved to East Texas in 1986 where I joined the Union Grove percussion section in junior high and continued throughout high school. I played in the band and every sport Union Grove offered. As I got into high school, I was fortunate enough to be allowed to play football then at halftime, I'd take off my shoulder pads and march in the marching band. In 1992, I moved to Tyler and was offered a scholarship to join the Tyler Junior College drumline, better known as the Apache Punch. My hobbies are hunting, fishing, shooting guns, and working out. Currently, I work at Suddenlink as a Commercial Sales Supervisor.
Johnny: Who would you say was personally responsible, individually, for instilling that love of music you'd take the rest of your lives?
Pat: My mom for sure. She was the one that got me going as a kid…from playing Johnny Cash records to buying me a guitar and taking me to lessons.
Brad: My mom, she had me taking piano at the age of six, and we loved Elvis.
Clint: Hands down, my father. He played drums as well and he got me started gigging at the early age of 13 when I would sit in for him and play Wipeout.
Johnny: When did you three first meet?
The Haggertys: During the 90's, Pat and Brad were playing in a band called DLS? and Clint was in a band called Affinity. The two bands did several shows together, including one at the Oil Palace in Tyler with DLS? as the headliner and Affinity providing support…the friendship and collaboration grew from there.
Johnny: How did the idea of starting the Haggertys come together?
The Haggertys: Sometime in the summer of 2013, Pat was doing his solo acoustic thing and had done some earlier shows with Clint and Brad as the Patrick James Band but these were still "acoustic" shows. After playing these kinds of shows for so long, Pat just got the itch to play with electrics and amps again, and Clint was on board to "get loud." A permanent bass player was recruited and the band was formed. Really the Haggertys morphed out of the Patrick James Band and the guys started rehearsing so the song list grew. The band covers lots of material but kinda focuses on 90's rock. The old "If it's a good song, it's a good song….doesn't matter what genre it's from" always applies.
Johnny: Okay, so the name. Where did it come from and whose idea was it?
The Haggertys: During one of the early rehearsals the idea of a band name came up and of course lots of stuff was thrown around. Pat noticed that all the band members had some righteous beards going at the time and this got him to thinking about people with beards and the one person that came to mind was a childhood hero from the show Grizzly Adams. Pat said, "the best beard ever, in my opinion, hands down, was Dan Haggerty, let's call the band that!" So originally he wanted the band to be called the Dan Haggertys which morphed into the Damn Haggertys which quickly changed, for obvious reasons, and the band settled in with The Haggertys.
Johnny: When and where was the first Haggertys show?
The Haggertys: The first show was March 22nd, 2014, at Shoguns (#2) under their black tent outside. It was an alright turnout, and the band had fun. We later learned that many people were turned away or had to wait to get outside under the tent because of limited seating and fire codes.
Johnny: How would you describe your sound to a new listener?
The Haggertys: Straight-up, no-frills, fun-having, 3-piece rock cover band with a few surprises.
Johnny: You guys move in and out of different genres and decades of music pretty easily. Would you say there is one you're more comfortable with than the others?
The Haggertys: Being a 3-piece with everyone doing something, we kinda gravitate towards 90's rock songs we can easily play and cover well. More complicated songs with multi instruments tend to be harder (or impossible) to pull off with just three instruments, so we shy away from them. However, the art of taking a song and "making it your own" remake/cover is what we strive to do. Really any song we can cover well and make our own stays on the set list.
Johnny: Are you primarily covers or are you throwing some original stuff in the mix?
The Haggertys: We all played in what we called "Showcase Bands" back in the 90's…all original songs and we all made albums, struggled to get gigs that paid, rehearsed a lot, tried to get signed, etc. Today we just play covers, play a lot, rehearse way less often, don't care about getting signed, and get paid to play, which is nice. We won't rule out that one day we might start writing songs again, but it isn't on anyone's radar anytime soon. We have done some reunion shows by combining Did Lee Squat? and Sand Dollar band members into a group called Did Lee Dollar. This allowed us to reconnect with old bandmates and fans and play some of the old originals. Come to think of it, it's probably time for another one of those shows.
Check out The Haggertys online at:
www.instagram.com/thehaggertys
Shows:
Thursday, July 12th – Razzoo's, Tyler, 7-10pm

Friday, September 14th – Gregg County Fair on Dennis Hiltz Memorial Stage, Longview
Southern Charm: Small Town Girls With Big Time Sound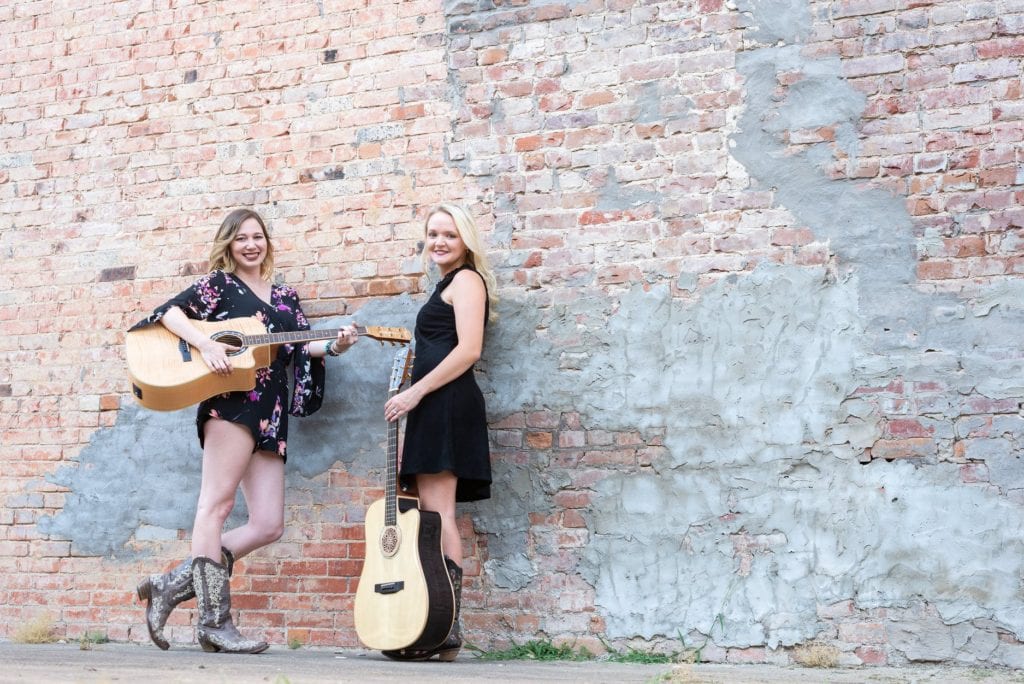 By Johnny Griffith
So there's an old saying that has something to do with 'dynamite comes in small packages' and that certainly holds true with the two talented, dynamic artists in the East Texas duo Southern Charm. Both hailing from small East Texas towns, Shelby Ballenger and Billie Jo Sewell have been making a name for themselves both as successful solo artists and the fast rising duet, Southern Charm. Both artists have honed their crafts on many local stages and along the way found they had a knack for harmony and similar musical interests. Borne of a shared passion and great timing, Southern Charm takes advantage of each artist's unique vocal ability and is greater than the sum of its parts…which is saying something because Shelby and Billie Jo both have burgeoning solo careers in their own right. So much so that Southern Charm as a duet has to book six months in advance and then they have a seven show run in seven east Texas venues.
We caught up with them in the middle of this latest run to get some more background on these ladies and their "Southern Charm."
Johnny: When did you two first take up an interest in music?
Shelby: From the age of 13 I began singing at The Wylie Opry. From there, I was self-taught to play the guitar. I eventually began going to open mic nights all around north Texas to make a name for myself. About 2 years ago, I was fortunate enough to be able to quit my day job and pursue music full time. I haven't looked back.
Billie Jo: I started singing when I was 4 years old and grew up singing in church. I went from singing at church to Opry's, restaurants, and festivals, to opening for people such as Ray Price, Gene Watson, Justin Moore, Mike Ryan, and Stoney LaRue. I had the honor to be on "The Voice" where I made top 150 on season 6 and recently I made top 100 on "American Idol." I just recently signed to TXM Records and am currently in the studio working on my first country single!
Johnny: Who were some of your early influences?
Shelby: I always looked up to dominant female singers growing up. My lead inspirations were Shania Twain, Lee Ann Rimes, and The Dixie Chicks. When I began songwriting, I leaned on lyrics by Chris Stapleton, Miranda Lambert, and local artists such as Meredith Crawford and Matt Grisby for inspiration.
Billie Jo: I was raised by my grandparents so I was inspired by the oldies but goodies, as I like to call them, such as George Jones, Ray Price, Loretta Lynn, Tammy Wynette, and many others.
Johnny: When did you decide music was more than just another hobby and was something worth pursuing?
Shelby: Once I began taking the stage with my guitar, people began talking about the talent and potential I had. I tried to make an impression at every new venue and began to see the joy it brought to people listening. I began entering songwriting competitions once my repertoire grew and placed with within the top four each time out of hundreds of hopefuls.
Billie Jo: I knew at a very early age that God didn't give me this voice to just sing at home. I just knew that He gave me this voice to share with the world and that one day this would be my full time career which, gratefully, I'm very close to being able to say. I've always wanted to use my gift that God gave me in hopes that the audience may come to know Him through my music and testimony.
Johnny: How did you two first meet and when did the idea of a duo project come up?
Shelby & Billie Jo: We met at an East Texas singing competition a little over four years ago. From there, we became instant best friends.
Johnny: When and where was your first show as Southern Charm?
Shelby & Billie Jo: Our first official show was at The Foxhole where we won a karaoke competition. We took home $2,500 which made it our first paid gig together. From there Southern Charm played The Forge in Ben Wheeler and then our solo careers started taking off. We now book six months in advance for the Southern Charm East Texas Tour.
Johnny: How about the name? Where did that idea come from?
Shelby: Billie Jo's son Chandler won most handsome baby boy at the Emory Rains pageant in 2014. I saw Billie Jo make a post on Facebook needing a car to ride in the parade with. I offered her convertible slug bug for the event. While we were in the car, we started trying out songs to sing together. I mentioned that I'd always wanted to put a duo together and name the act Southern Charm. Billie Jo loved the idea so we ran with it!
Johnny: How would you describe your sound?
Shelby: Southern Charm's sound has a pure tone and the harmonies blend extremely well. I [Shelby] have more of the bluesy tone and Billie Jo brings the powerhouse country twang. Together, our voices mesh to create a unique country sound.
Johnny: What do you feel you bring to the table individually that compliments your partner on stage?
Shelby & Billie Jo: We know the dynamics of music. We never try to overpower each other onstage and that's something every duo needs in order to be successful.
Johnny: About how many originals do you try to work in during a show?
Shelby & Billie Jo: We try to work in all of our most favorite originals at each and every show. Usually there's about four to five each.
Johnny: You've had a busy summer already, what's coming up on the radar the rest of the year that you're excited about?
Shelby: I'm currently working on my full album with Joe Austin as producer. I've written 12 brand new songs and my new single "Heartbreaks & Hangovers" will be released late July while the album will drop next summer.
Billie Jo: I have a big secret I'll be able to announce in a couple months about where I will be on the National Stage. Currently I'm in the studio with Chad Mauldin and Mauldin Productions working on my new single that will be released in early August.
Johnny: What can a first timer expect at a Southern Charm show?
Shelby & Billie Joe: Harmonies that give goosebumps and two best friends shining, as they do what they love onstage.
Keep up with Southern Charm online at facebook.com/southerncharmmusic.