A Slice of American Pie: The American Freedom Museum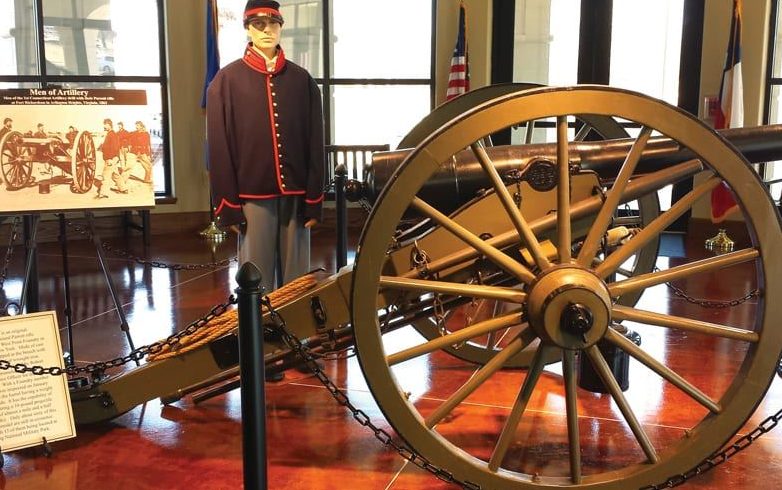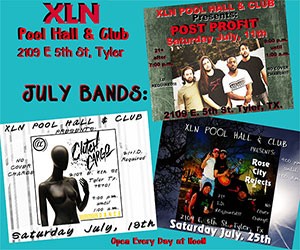 Written and Photographed  By A. C. Slaughter
Update as of 6/26/2020 – When the American Freedom Museum re-opens on July 1, 2020, all visitors to the Museum age 12 or older MUST wear a facial covering or mask while in the museum. Visitors who arrive without masks will not be granted entry to the Museum. 
The American Freedom Museum will re-open to the general public with a limited capacity of thirty visitors on Wednesday, July 1st from 1:00 – 3:00 p.m.
New regular Wednesday and Saturday public hours will begin Saturday, July 4th and will be available for two separate time slots of 10:00 a.m. – 12:00 p.m. and 1:00 p.m. to 3:00 p.m. They will be closed from 12:00 – 1:00 p.m. for cleaning. Reservations are recommended. Please call 903-894-5252 to speak with a staff member about making your reservation.
You can also make weekly group reservations for Monday, Tuesday, or Friday for groups of 15 or more during the allotted time slots of 10:00 a.m. – 12:00 p.m. or 1:00 p.m. – 3:00 when available. We require a minimum of 15 to schedule a group on non-public days.
The Museum is located on the campus of The Brook Hill School
1051 N. Houston St.   •   Bullard, Texas 75757  •  903.894.5252
---
There are few day-to-day rituals that remind us what life was like 50, 100 years ago. We surely do not get that good old fashioned feeling from television, internet or radio and yet the battles and wars of America, life of years gone by, have shaped our great nation into what it is today. As we move into the vast future of technology, we forget where we came from, what our roots are, and how our families struggled to get us here. It was not an easy road. It's not a pretty picture but it is a triumph of American spirit and worth remembering.
No better place to visit these memories than the American Freedom Museum in Bullard, Texas. Yes, that's right, Bullard Texas. What East Texans may not know is that there is a school, which houses a museum, that is tucked inside horse filled fields under bright open skies right here in East Texas. The location alone is as true as apple pie and that school is Brook Hill.
Created in 1997, Brook Hill is based on faith; a school conceived and run under the direction of a higher power. A 'calling' brought Brook Hill to life and founder Steve Dement says he "wouldn't change a thing." Of the 540 students, 80 are boarders and the student population represents over 15 countries worldwide. The idea for the school was created simultaneously with the idea for the museum. Who is to say which fueled the other but the result is a top-notch educational facility with a top-notch educational museum on site. The museum is only four years old but is already gaining national recognition and is the envy of history buffs and museum directors all over.
Steve Dement started collecting 25 years ago and his passion for history stays true. He is still active in the classroom as an upper-level history teacher at the school. Beginning with a trip to Virginia, Steve purchased a Civil War sword. His research on the sword led to stories that led to more research and more collecting and as they say, history unfolds itself right before our eyes. Dement says his high school history teacher opened his eyes. "He brought things to life." Steve's father also served as a catalyst for his passion. He was a sergeant in the Army, WWII, and his stories have made a great impact on the way Steve sees the past. These two very important persons helped shaped Steve Dement's love for history and his willingness to "pass it along to another generation."
Covering 15,000 square feet and 250 years of American history, the American Freedom Museum is a must-see. When you enter the building, an 1861 Parrot Rifle Cannon greets you. Surrounded by tall sunlit windows, you get the sense that this cannon is special and it is. On the first day of school, home football games and select holidays, this very real 895 pound cannon fires not a ten-pound cannonball but a black charge, loud, reminding us all that it once served in the War Between the States and once called West Point home before joining us here in East Texas.
Turning now to the left you enter the museum. Set up as a journey, the museum takes you through 250 years of our history, battle by battle, right up until the present day, ending with pictures and stories of soldiers currently serving. First, you will enter the Hall of Presidents. There are signed documents from every single president, Washington to Obama as well as pictures, letters, and newspaper reports. Starting with Roosevelt there are radio recorded voices of all presidents since, spoken faith-based statements that support our country. There is even a lock of George Washington's hair.
You will be immediately amazed at the care and thought that has gone into the installation of the museum. The lighting is accented. Shadows give you a sense of yesterday. Benches are scattered throughout so that visitors may sit and reflect, or in the case of our future generations, take in and learn. Music for each section is timely and specific and even the color of the walls changes from scene to scene guiding you through the maze of memories. Maps, muskets, flags, documents, instruments, weapons and clothing, newspaper articles, written curriculum, propaganda posters and political cartoons are among the myriad of momentous memorabilia.
Real-life scenes with uniformed mannequins pepper the tour and help create a sense of 'being there.' Nestled inside the Hall of Freedom is a C-47 paratrooper plane, a favorite among students. Visitors can enter the plane and experience what is was like to fly with flight sensation programmed into the exhibit. Also in the Hall of Freedom is an Army Jeep and a Vietnam helicopter. The story goes that while the plane fit through one of the windows, the helicopter would not, therefore the museum decided to place the helicopter first, before beginning construction, built a box around it, then completed the museum working around this incredible machine. A machine so remarkable you must see it to believe it. And once you see it, you will understand.
The American Freedom Museum is filled with fascinating facts. Stories of brothers separated in war and brought back together years later on a deserted island, a blanket which was donated by a local woman after her husband passed, which was known to cause itchiness to whoever wore it only to discover later that it was made from human hair. Women's uniforms selected for the collection arrived with their makeup compacts, surprisingly, still in each one. There are also samples of silk that was once a parachute collected and used by women to make wedding dresses. All of this is within these walls.
Stories of hardships and stories of triumphs are all caught under this one roof. All of this and more is on display and all these memories share one common thread; that our great country was based on faith and the men and women who got us where we are today fully believed in every cause they fought for. There is no escaping the emotion, the power of war. Even for those who have not experienced it first hand, this collection, the set-up, the thought behind it, reels you in and commands respect.
Located about one mile past the Bullard, Texas sign, off Old Jacksonville (1051 N. Houston St., Bullard, TX 75757), Brook Hill School and the American Freedom Museum are an incredible blessing for East Texans. Their in-depth age and grade-specific tours and commitment to educating our youth is unparallel in this area.
You can contact Jan Hommel, Museum Director, to ask about group tours. Groups of fifteen or more are by appointment only, Monday, Tuesday, Thursday or Friday. The museum is open to the public Wednesday and Saturday 10am-3pm.
For more information on admission and tours please visit americanfreedommuseum.org or call (903)894-5252.
Don't wait to visit this incredible museum. Once you go, you will return, as it is our duty as Americans to stand proud of what we are and where we've come from.
God bless you East Texas and God bless America.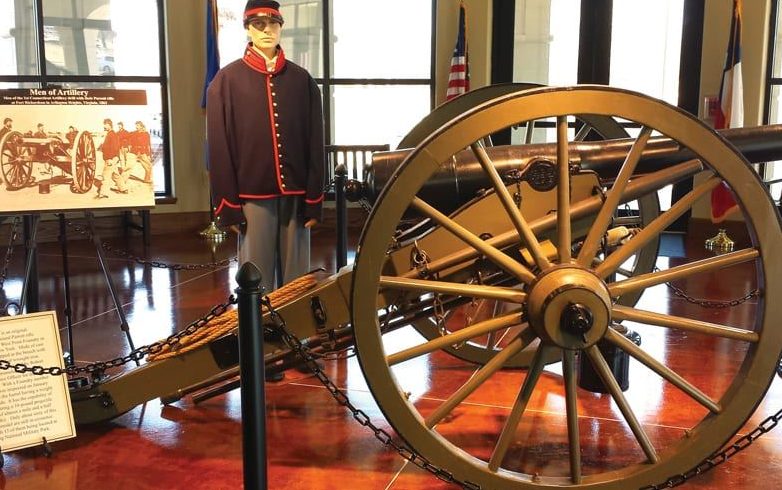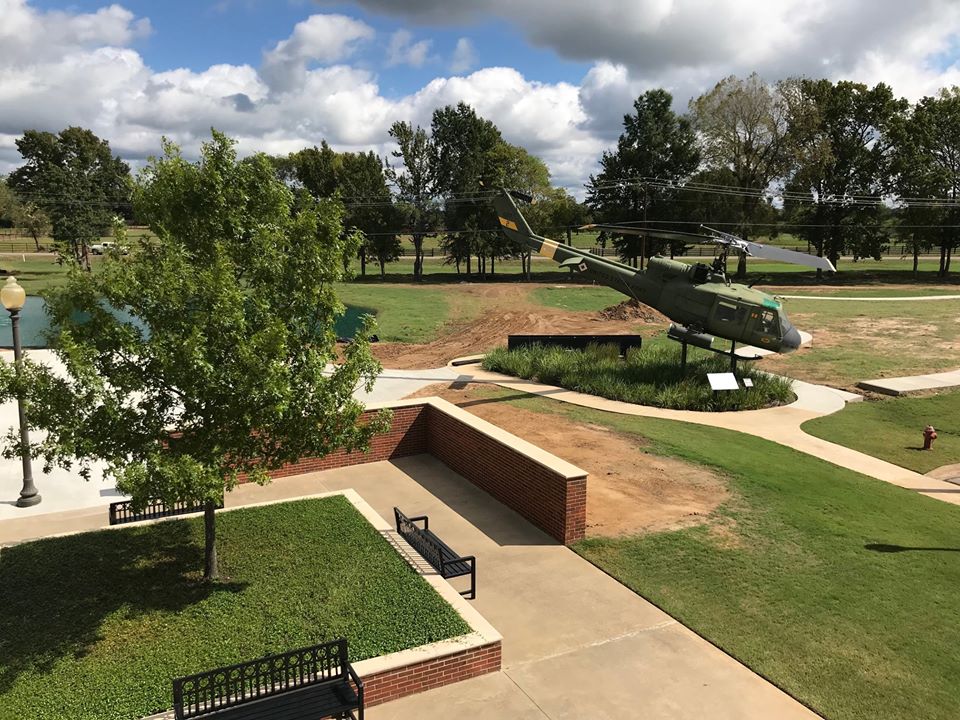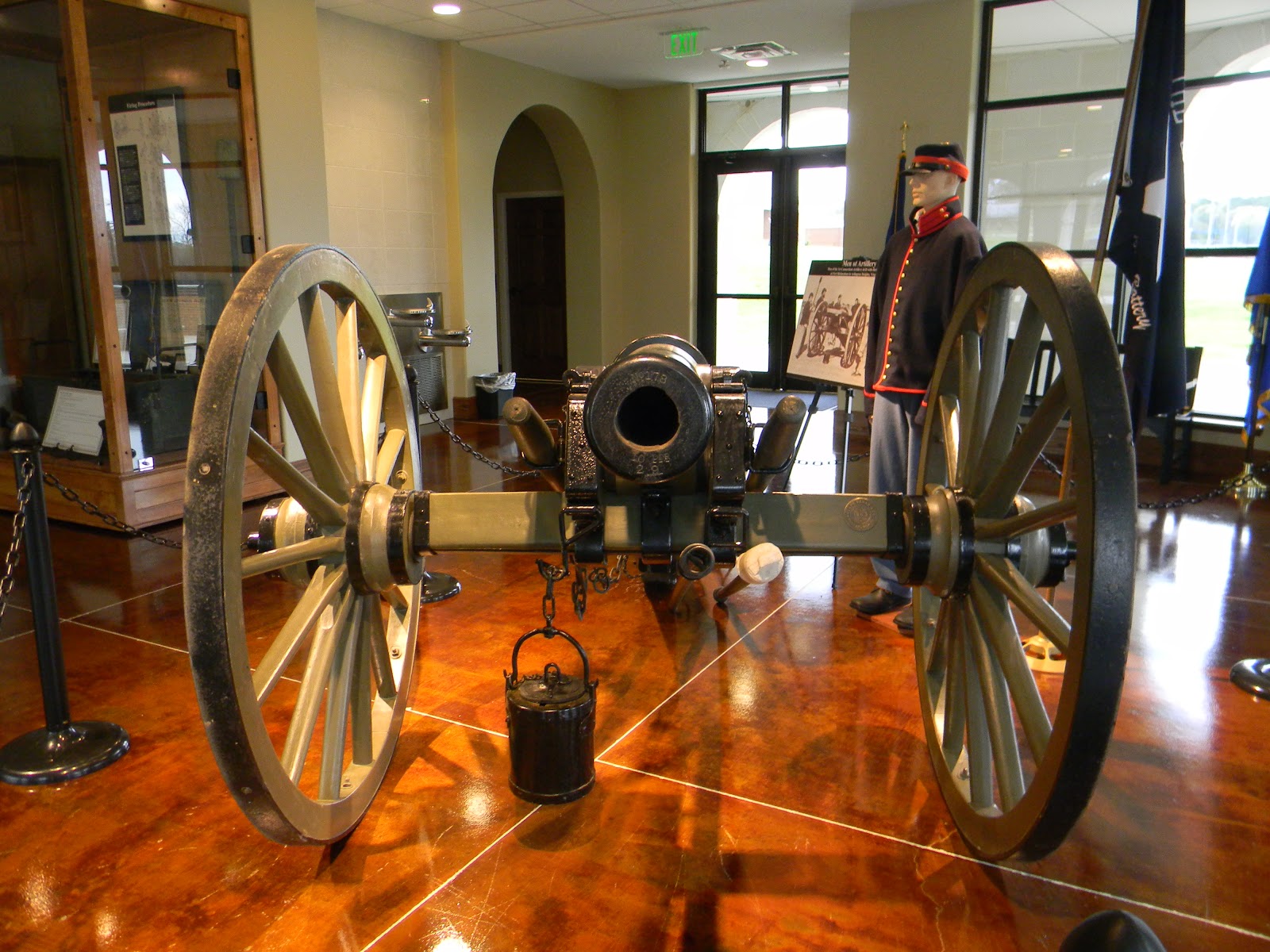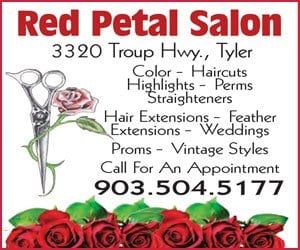 History & Tours in Tyler This Fall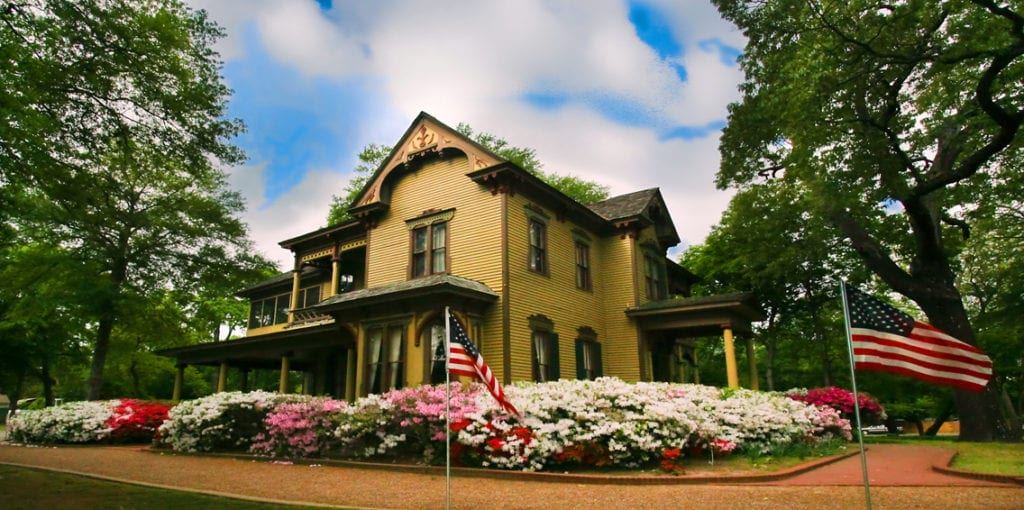 History abounds in Tyler and there are a lot of fun tours and events going on:
For more events, check out EGuideMagazine.com 's entire


"Texas Birds: Works by Frank X. Tolbert" at TMA Through Aug. 4th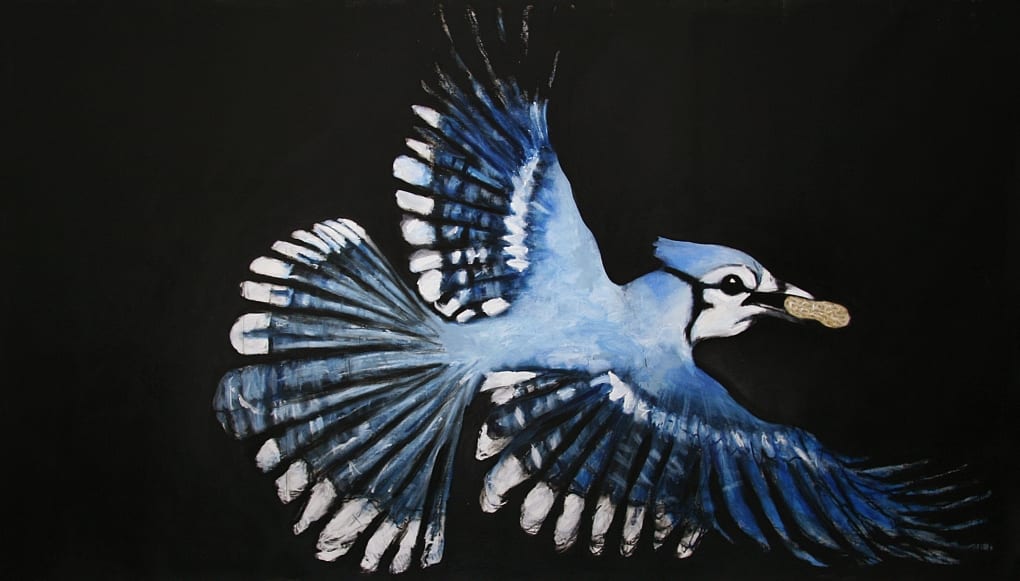 This Month at Tyler Museum of Art: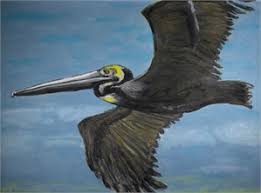 The Tyler Museum of Art (TMA) is located at 1300 S. Mahon Ave. on the Tyler Junior College main campus. Regular TMA hours are 10am-5pm Tuesday-Saturday, and 1-5pm Sunday. The Museum is closed Mondays. For more info call the museum at (903)595-1001, tylermuseum.org, or email info@tylermuseum.org.
The Tyler Museum of Art ushers in the summer season with a visual celebration of the avian species that fly the skies over the Lone Star State in the new exhibition "Texas Birds: Works by Frank X. Tolbert 2." The show opens to the public Sunday, May 5th and continues through August 4th in the TMA's Bell Gallery. Admission is free.
Members and special guests are invited to meet the artist and enjoy first look at the exhibition during the Preview Reception from 5:30-7pm Saturday, May 4th at the Museum, 1300 S. Mahon Ave. on the Tyler Junior College main campus. To RSVP or for information on becoming a TMA member, call (903)595-1001, visit tylermuseum.org or follow us on Facebook at facebook.com/Tyler.Museum.Of.Art/
Organized by the TMA and curated by Caleb Bell, Texas Birds spotlights works from Tolbert's ongoing Texas Bird Project – including a recently finished piece that never has been seen by the public. Started in 2014, this body of work includes drawings, paintings, and prints that highlight a wide variety of the bird species that inhabit the state. The series largely was inspired by early childhood experiences with the Lone Star State's vast array of flora and fauna on trips artist took with his father, Frank X. Tolbert Sr., as the elder Tolbert was writing his column "Tolbert's Texas" for the "Dallas Morning News." Work on the "Texas Bird Project" began when the artist was commissioned by Austin's Flatbed Press & Gallery to create eight bird etchings. After the initial exhibition at Flatbed, Tolbert said he decided to continue the project indefinitely.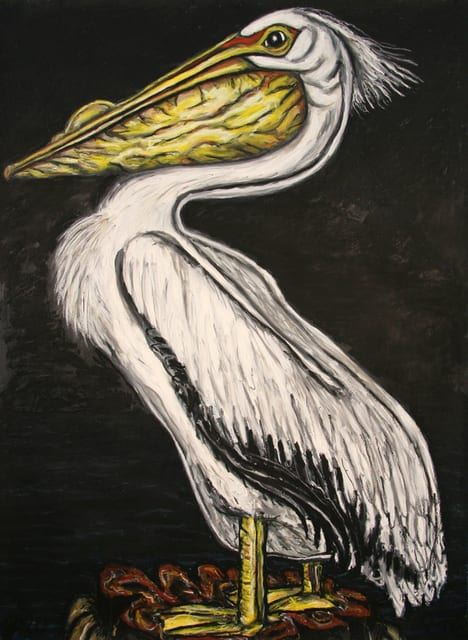 Texas Birds marks the first time works from the "Texas Bird Project" have been organized into a major museum exhibition. Tolbert's work has been widely exhibited and is featured in numerous public collections, including the Blanton Museum of Art in Austin, Dallas Museum of Art and the Museum of Fine Arts, Houston. He and his wife, artist Ann Stautberg, live and work in Houston.
Support for "Texas Birds" is provided by Collectors' Circle-Gold Sponsors June and Steve Hillis, and Myrtis D. Smith. 
Special Events
Special events in connection with current exhibitions include a free First Friday tour May 3rd.
The first Friday of each month, 11am-12:30pm, the TMA offers a full day of free admission plus guided tours of its spotlight exhibitions.
Family Days will be from 2-4pm Saturday, May 11th.
Free admission, interactive art projects, light snacks, and a festive atmosphere for all ages are on the menu for the second Saturday of each month with the Tyler Museum of Art's Family Day.
East Texas Bourbon Society: Enjoying The Slow Burn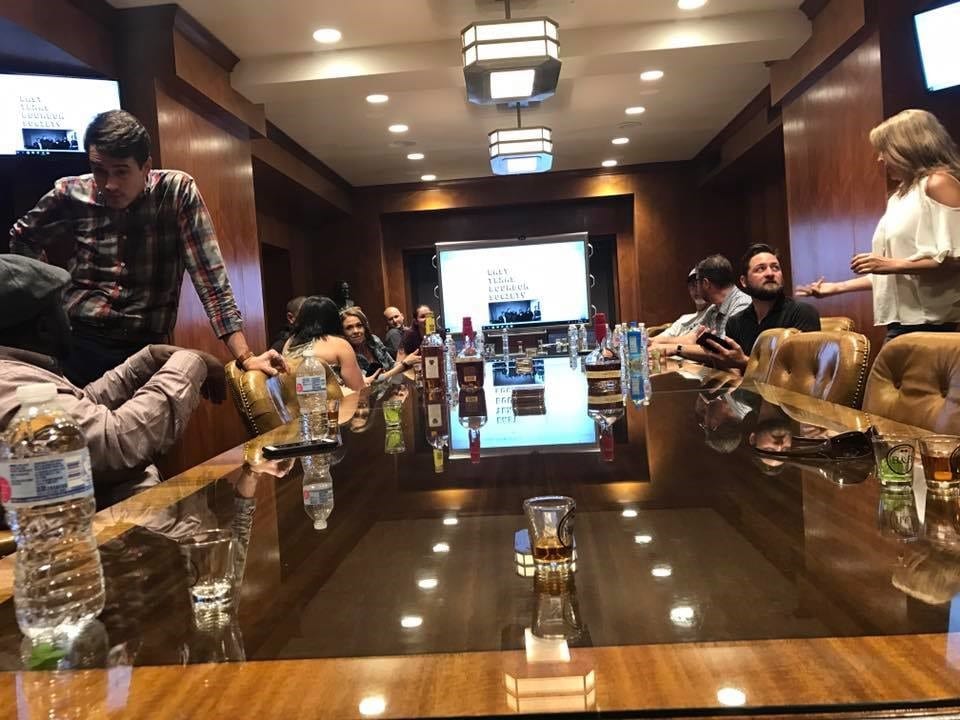 By Johnny Griffith
If you mention the word "Bourbon" in certain circles, you're sure to instigate several conversations, some which might even get heated. America's native spirit has no shortage of myths and opinions surrounding it, nor does it have a shortage of people who enjoy it. Bourbon is currently enjoying a renaissance and, as such, there is more of the brown liquid, and distilleries producing it, than ever before. With so many options to choose from, and the process not lending itself to fly-by-night success, the possibility of spending your hard earned money on a subpar bottle of bourbon is very real. Combine this with the fact that more and more people are trying it and loving it and you have the perfect excuse to start the East Texas Bourbon Society.
Not that one needs much of an excuse to hang out with other people who all have an appreciation for the taste, history, and experience of bourbon, but the ETBS is more than just a justification for a little imbibing on a Tuesday night. Born out of a desire to create a more educated consumer and to peel back the layers of the famous drink from Kentucky (maybe), local businessmen and bourbon enthusiasts Andrew Griffith and Cole Tomberlain saw an opportunity to share their passion with others and grow their own knowledge in the process.
I recently sat down with Andrew and a couple of glasses to get more info on the East Texas Bourbon Society.
Johnny: So how did the idea of the East Texas Bourbon Society form? Were you guys just sitting around enjoying a glass of the good stuff one day and decided it would be a great idea or what?
Andrew: Well, it pretty much all but came up like that. Cole and I are a dangerous pair when we get to thinking big – as our wives will attest to. The idea came from Cole while we were working on this year's Bourbon & Bow Ties event, a very successful fundraiser for the World of Wonders Children's Museum in downtown Longview. Cole started it just a few years ago and it has grown to raise hundreds of thousands of dollars since then. We thought, this event is so much fun and raises so much money for a great organization – wouldn't it be great if we could celebrate bourbon like this on a more regular occasion, use it as a fundraising platform on its own, and in the process extend the success of Bourbon & Bow Ties in February? Of course, our wives saw straight the ruse and said we just wanted an excuse to go sit around and drink bourbon on a weeknight and call it a good deed!
However, Cole and I really did want to have a place to really nerd out about bourbon. We are at the peak of a five year "bourbon boom" and still a lot of people don't really know what makes a whiskey a bourbon or about the rich history of the distilled spirit as an American creation with a protected designation of origin. We wanted people to have the knowledge and confidence to try new stuff and know how to pick something they like by knowing how to read a label or look at the mash-bill and age statement.
The idea developed pretty quickly and just as fast as we got excited about presenting some good drinks and finding some fine folks to talk with us about bourbon – we got nervous that maybe all people really wanted was a drinking club. Luckily, bourbon does a lot of heavy lifting. It inspires people pretty easily and it's a fascinating topic. Now, we enjoy monthly meetings in two different cities where we get to taste fine whiskies and have great group discussions about their stories.
Johnny: What about bourbon is so fascinating that it draws enough of a crowd to have a group like this?
Andrew: I think a lot of it has to do with the history. Bourbon is an American original. Part of the New World. America is a melting pot and our culture is this beautiful tapestry of what everyone brought with them. Other countries have long-standing, proud traditions of craftsmanship and dedication to a skill passed from generation to generation – most with their own designation of origin. The artisans in the Parma Region of Italy have been proudly making Parmigiano-Reggiano since the 13th century largely in the exact same way. We see this with artisans and their countries throughout the world of food and wine. Bourbon is ours. It can only be made here, by us, and the rules and laws we developed so many years ago. I feel like that sense of pride really lifts bourbon up in the hearts of Americans.
That being said… even without the history lessons, Bourbon has held its own from the start. The economics of bourbon through its early days, prohibition, and all the way through to its current boom are very interesting. But if history isn't your thing, bourbon still has a certain appeal to it. Bourbon is the fuel of the artist and the working man alike. Bourbon is Hemingway bare-knuckle boxing with a cigar in his mouth and then sitting down to write a prose about that magic moment when the sun first peaks over the horizon. Bourbon is sophisticated, but also the friend you want at your back in a bar-fight. It sits on the shelf of the one-percenters that manage hedge funds and the one-percenters that manage motorcycle clubs. It doesn't distinguish between race, sex, or wealth – it just wants to be shared. And as thanks, we share it.
Johnny: What is your goal with the Society and what do you feel some of the benefits of membership are?
Andrew: Our short-term goal is to have a good visit every month and share a little brown water. We hope to give folks enough information about bourbon to have the confidence to know what they like and how to find it. Long-term, as we are a charitable non-profit organization, the goal is to take that shared interest and grow it into something that also benefits the community through fundraising and benefits. Giving back to your community is very rewarding – being able to drink bourbon AND give back to your community is just the best of two worlds!
The benefits of being in the society are plentiful. Aside from the reward of giving back to the community, there are the more obvious rewards of friendship and drinking bourbon, of course! If philanthropy, fellowship, and firewater aren't reason enough – get selfish and save yourself some big bucks!
Again, to go back to the comparison of the craft beer bubble we have seen, this is an incredible way to try many fine bourbons without breaking the bank. There is a high value and benefit associated to the opportunity to try out premium bourbons at this price point, accompanied by a full report on the history and unique qualities, plus tasting notes.
Johnny: How has the response been so far to the ETBS and has it met your expectations so far?
Andrew: We have been very happy with what we have seen in the group. Our numbers in Longview are growing right along with our more ambitious goals and we are developing the Tyler market as well, with a few other cities in the greater East Texas area already asking for a charter. Our goal is not to grow fast, but to grow smart. We don't just want a lot of members, we selfishly want a lot of members that really like what the society is – both in our monthly meetings and our long-term goals. We are more than happy to take our time finding those folks and letting them find us. That being said, please tell your friends!
Cole and I have been pleasantly surprised with the response to the meetings. As I said before, we were nervous in the beginning that people might not share our enthusiasm for the history and details of each bourbon we try. We find that that is something our members not only like, but contribute to at each meeting in our group discussions.
Our next goal to hit before we expand to include another charter will be to start hosting more frequent fundraisers within our community and expand our support that way.
Johnny: When and where are you currently meeting?
Andrew: We very lucky to have two very handsome spots to gather every month. We host our meetings every third Tuesday of the month in Longview at Heritage Wine & Spirits, and every fourth Tuesday of the month at The People's Petroleum Building (in the meeting space, behind Jack Ryan's bar) in Tyler. We currently meet from 7-9pm.
Johnny: So I'm sure some people are wondering, since you've obviously been exposed to some good and not so good bourbons over the past few years, what is your overall favorite bourbon if you can pick any bottle, any vintage?
Andrew: Yikes! That is a tough one, for sure. I think when you take away the traditional allocated offerings like William Larue Weller, George T. Stagg, and of course Pappy VanWinkle, my pound for pound favorite would be Weller 12 year. Any member of the society will roll their eyes to hear me once again pine for this particular juice but true love just doesn't care about the opinions of others.
When I first started really drinking bourbon – in those clumsy years when you transition from whiskey and coke to bourbon neat – I found this particular offering as a poorly placed well bourbon at a restaurant I managed. I fell in love with the flavor and the price. This was over ten years ago and for a fifth, the Weller 7 Year was shockingly under priced and the more developed 12 Year was only a few dollars more. It was my Huckleberry. I remember friends at the time arguing that my drink of choice couldn't possibly be any good at that price but it was all I'd drink. As the years went by, people caught on and the production couldn't keep up, as you can assume a 12 year production of anything wouldn't be able to do. Weller 12 Year became scarce, followed by its kid brother the 7 Year. The 7 Year never came back and became a blended version of different age statements, but the 12 Year is still out there. It is harder to find, but it is still an incredible value.
Johnny: How about your favorite bourbon that is easily accessible in this region?
Andrew: Angel's Envy. The further into my own Bourbon education that I go, the more I realize that I am a big fan of two things: wheated bourbons and second finishes. Angel's Envy falls into the second finishes category, simply meaning that after its aging process in the required charred new American Oak barrel to earn its classification as a bourbon, it is moved to a different barrel for further aging. That second barrel could be anything. Woodford's Double-Oaked moves it from one charred new American Oak barrel after several years right into another one for just a little bit longer. Maker's 46, another one of my favorite and accessible offerings, achieves a new level of flavor and sophistication by simply adding seared French Oak staves into the same barrel it has been aging in towards the end of its production. Since I am so nostalgic, Angel's Envy earns my vote because it was the first time I tried a second finish and recognized something special enough to actually research it and figure out how it got there, learning about its process of taking their Kentucky Straight Bourbon and finishing it in a port wine cask. I was so impressed with it. It also opened my eyes to the fact that a traditional Kentucky bourbon accounts for one branch on the bourbon family tree. It is still a regular favorite of mine.
Johnny: What are some of the tastings and events coming up on the radar over the next couple of months?
Andrew: Coming up in August, we will be doing a flight of Texas Bourbons. It will be very interesting for a few reasons. One, people still have a common misconception that it isn't bourbon if it's not from Kentucky. It is very interesting to see how the super diverse climate in Texas is changing the whole bourbon aging process and therefore becoming the crown jewel of craft distilleries. Second, because we Texans are a very proud bunch!
In September, we will also be hosting a blind tasting on the Jim Beam family tree. The blinds are fun and we always feature them on a flight where the brand name packs a lot of preconceived notions – both good and bad – and often forgets that the most commercially successful offering is not the heart and soul of a distillery.
In between, we hope to take a couple of group trips to a few distilleries that have offered the ETBS private tours, a visit to a local collector that has a noteworthy collection of popular American whiskey, a cigar-pairing tasting outside of the regular meeting, and hopefully an open to the public get-together somewhere in there too. Keep an eye out on that internet thing everyone is always talking about for news about some of those irregular events that may peak your interest.
Be sure to check out the East Texas Bourbon Society on the World Wide Web:
facebook.com/easttexasbourbonsociety.