A Unified Musical Assault:  We Divide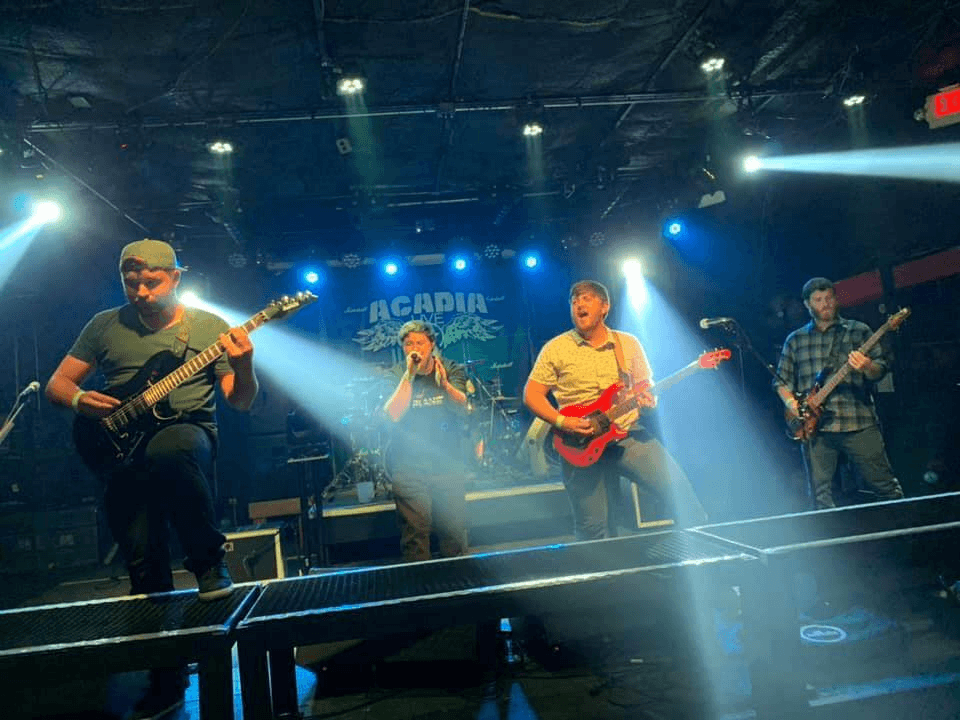 By Johnny Griffith
It's an easy assumption to make, based on what tends to get the most stage time around this area, that the East Texas music scene is pretty homogenous. In addition to being an easy assumption, it would be an incorrect assumption as East Texas boasts a diverse group of musicians catering to an equally diverse group of music lovers in the region. For those out there who are fans of metal and metalcore, you have a new source to get your sonic fix: We Divide.
Formed in 2017, We Divide brings a heavy punch to the metalcore arena with musical precision and vocal pyrotechnics. The five piece band masquerades as normal nine to fivers while walking around town, but once they take the stage no one mistakes them for anything other than a bunch of talented musicians that can compete with anyone in the genre. 
They took some time to give us some more background on the band this month:
Johnny: So what is the current lineup of We Divide?
WD: Jacob Pyle – Vocals; Kelby Youngblood – Guitar; Michael Wooddell – Guitar; Jerod Blue – Bass Guitar; and Jordan Blue – Drums.
Johnny: Give us a brief synopsis of your individual musical backgrounds?
WD: Michael was heavily influenced by blues and classic rock such as Hendrix, Led Zeppelin, Stevie Ray Vaughan; later on thrash and groove metal, but metalcore bands such as Killswitch Engage, As I Lay Dying, Bullet For My Valentine had the biggest influence on his writing style, with more recent influences being progressive bands such as After the Burial and Novelists.
Kelby was inspired early on by hair metal bands such as Motley Crue, Ratt, and Winger and is heavily influenced by virtuosos, melodic death metal, and metalcore. A lot of his lead work is inspired by guys like Steve Vai and Jeff Loomis. Writing influence comes heavily from Killswitch Engage, As I Lay Dying, Unearth, After the Burial, and Novelists.
Jacob is a huge metalcore/progressive metalcore fan as well. Phil Labonte (All That Remains), Garrett Russell (Silent Planet, and Anthony Notarmaso (After the Burial) are among his top vocal influences. Garrett Russell has been a big inspiration lately, especially in lyric writing.
Jordan gets a lot of musical inspiration from Lamb of God, Slayer, and Shadows Fall. His favorite drummers include Chris Adler (LoG), Gene Hoglan (Testament and Strapping Young Lad), and Dave Lombardo (Slayer). 
Jerod's influences come from a range of punk and alternative to metalcore. Tool and Norma Jean are his favorite bands. He is also inspired a lot by bands such as August Burns Red, Parkway Drive, and Lamb of God
Johnny: How did you guys all meet and when did the idea of the band begin to take shape?
WD: Michael and Kelby grew up together and have founded/ been involved with different projects from cover bands to rock, and most recently have settled into the true metalcore sound as We Divide. Michael and Jacob went to college together where Jacob was recruited for a rock project in 2014 because of his ability with harsh vocals as well as good cleans. After a few member changes, including Jacob leaving and returning to the band, Jordan was added to the lineup in late 2017 as the drummer, finalizing the transition into metalcore and the establishment of We Divide. Our most recent addition was Jordan's brother, Jerod, on bass. Although Jerod is a guitarist first, he's been helping with the band for a while, so when the spot came open he bought a bass and jumped in!
Johnny: When and where was the first gig as We Divide? What do you remember from that gig that has stuck with you?
WD: Our first show as We Divide was at Phil Brady's in Baton Rouge, LA in August of 2017. Our music was still evolving some at the time, and we had just brought back Jacob and added Jordan to drums a couple weeks before, and had just recently come up with the name. We were the only metalcore band on the lineup, headlining after a "garage rock" band and a "psychedelic country rock" band. We had a really small set at the time and as an out of town band had no intention of headlining, but that's where they put us. In fact, we played so late that the bartender tried getting us off the stage like halfway through the set. I (Michael) remember looking at her, saying "okay," then just finishing the set. We didn't make any money and it was a bizarre lineup but we had fun, got a good reaction, and we realized that we had something really cool going. 
Johnny: What's the story behind the name?
WD: We were trying to find a solid name that wasn't too long or hard to remember and someone just said "We Divide" sounds cool. It's concise and can be interpreted however, so we ran with it. 
Johnny: So you guys have a style that is most easily described as melodic metalcore with some apparent influences from bands such as As I Lay Dying, Demon Hunter, and Killswitch Engage to name a few. Was the choice to pursue that style conscious or was it the love of that genre what brought you together in the first place?
WD: All of us are huge metalcore fans of groups such as KSE and AILD and have been since we were teenagers. Kelby is definitely the more advanced guitarist, and as Michael was playing catch up in different techniques and scales, we realized that melodic metalcore was the best platform to hone our ability and also challenge one another to improve and innovate. We are always searching for a way to become heavier but also more technical and melodic. We came to a point in early 2018 that we had to have "a sound," and narrowing our focus helped us a lot. After releasing our first EP, we have been thinking about ways to evolve, and have even started writing with 7 strings for our full length album that we're working on. We think this second studio project will offer some new sounds and styles that we just didn't have in our arsenal on the EP.
Johnny: There aren't just a ton of venues in the area that will give real estate to a metalcore band. What have been some of the challenges you guys have encountered finding gigs in the area, and what's the farthest you've had to travel for a gig so far?
WD: Our hotspot in East Texas has definitely been Clicks in Tyler. They accommodate all kinds of rock and metal which is really cool. It's hard to find metal/metalcore lineups anywhere else so we have to go out of town. We've driven as far as Baton Rouge, Lafayette, and Houston for shows. We love to travel and meet new people though, so we have a lot of fun. We plan on playing in DFW soon and look forward to some new opportunities coming to Longview. 
Johnny: So I have to admit, the picture you guys present on stage and the sound that comes from the stage when you start performing is a little unexpected at first. Do you enjoy seeing the look on people's faces when you're at a new venue, or when you spot new people at venues you've previously played?
WD: We actually get that a lot: "Whoa! I didn't expect you guys to sound like that!" I guess we're pretty average looking guys, so it's always funny when we hear that and we just take it as a compliment. We don't plan on going out of our way to look "more metal" so I guess we'll continue to bring that surprise. We just let our sound speak for itself and we have a lot of fun talking to people after the show.
Johnny: About how many shows are you guys playing a month now?
WD: We're all pretty busy working full time, but we are trying to play at least one show a month. We've also been working on an album which is recorded in Fort Worth, as well as working with some different local radio shows/stations to get our sound out there. 
Johnny: You've done some studio work in the past and have some material out that sounds pretty phenomenal, both production-wise AND execution. Anything you took away from that experience that has served you well moving forward, and about how many originals do you currently have in the arsenal?
WD: Even though we played our first set in August of 2017 as We Divide, we actually kind of reset after dropping our first single in April 2018. We had some songs that didn't really fit where we were heading. We realized this once we started working in the studio. The experience just molded our view and made us want to focus on music that was great. We didn't want filler songs or music that didn't represent who We Divide was going to be. Since then we have tracked a few more songs but we don't add them to the set until they're released. We've released and added one single after the EP, and will be adding a couple more this year before the album drops (early 2020). Right now we have a 6 song set lined up plus some intros and occasionally a breakdown encore to finish a set. We hope to add a cover song in the future but we focus on original music. 
Johnny: Speaking of moving forward, what is coming up on the horizon that you guys are looking forward to?
WD: We are dropping a single and accompanying music video on September 6th. It's our first music video so we are really excited about it. We have some more tracking to do, but we are working hard to have a full album release in early 2020. Our sound is definitely evolving so we look forward to improving our set and bringing something fresh to our listeners.
Johnny: Individually, what's your favorite original that you perform?
WD: Michael – Antitype; Kelby – Antitype; Jacob – Buried; Jordan – Solidarity; Jerod – Buried or Solidarity.
Johnny: Okay, try to describe for someone coming to their first WD show what they're in for?
WD: We are a melodic metalcore band, so definitely expect a lot of heavy vocals, good melodies, harmonized guitars, pretty singing, and of course big breakdowns. We think our music is pretty high energy and a lot of fun, so even people who don't listen to much metal can enjoy it. Lyrics and stage presence are clean so our music is safe for all ages. We have fun, we don't take things too seriously, and we try to put on a good show.
Find We Divide at facebook.com/WeDivide/.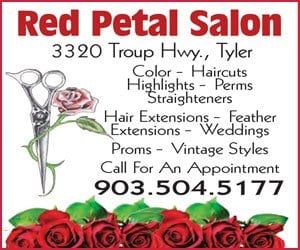 Still Happening! Oct. 20th, 2020 Red Dirt BBQ & Music Fest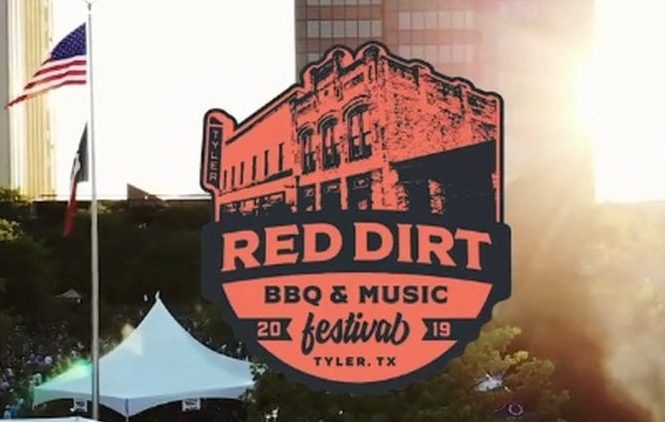 The 2020 Red Dirt BBQ & Music Festival Returns to Downtown Tyler
The new date has been set for Sunday, October 11th. It will be the same setup as normal, just on a Sunday:  https://facebook.com/events/s/2020-red-dirt-bbq-music-festiv/1332463773558598/?ti=icl
May 2nd October 11th, the 7th annual Red Dirt BBQ & Music Festival presented by Hyundai of Longview will be held in Downtown Tyler, and with it comes the best of barbecue in Texas and top of the line music all day. 
The Red Dirt BBQ & Music Festival has proven to be one of the most premier and unique music and food experiences in Texas. The festival takes place on the brick streets of the Downtown Square in Tyler every May, with the 2020 edition featuring at least 30 of the most celebrated barbecue restaurants in Texas. Music happens for nearly 12 hours on two stages, with the main stage highlighting the biggest names in Texas and Red Dirt Music. 
This year's festival will also feature the state's most celebrated barbecue restaurants providing samples of their smoked meats to attendees. Barbecue joints from as close as Tyler and as far as Amarillo converge on the Rose City to showcase their smoked meats to thousands of barbecue enthusiasts, while thousands more pour onto the brick streets for the concert. 
Performances this year feature Parker McCollum (10pm), Josh Abbott Band (8:15pm), Jason Boland & The Stragglers (6:45pm), Charley Crockett (5:15pm), and Chris Colston (3:45pm).
"Top to bottom, I don't think there's ever been a Red Dirt lineup we've been more excited about. Having these names join our incredible barbecue joints was a huge honor for our sixth festival," Red Dirt promoter Chase Colston said. "We're expecting an even faster sellout this year and can't wait to get back on the brick streets for another great Red Dirt BBQ & Music Festival." 
The festival is sold out. Watch reddirtbbqfest.com in case any more tickets are released.
The Red Dirt BBQ & Music Festival is presented by 101.5 KNUE, East Texas' No. 1 country music station, "Radio Texas, LIVE! With Buddy Logan," and Hyundai of Longview.
Cowan Center: 2020-2021 Season Is Announced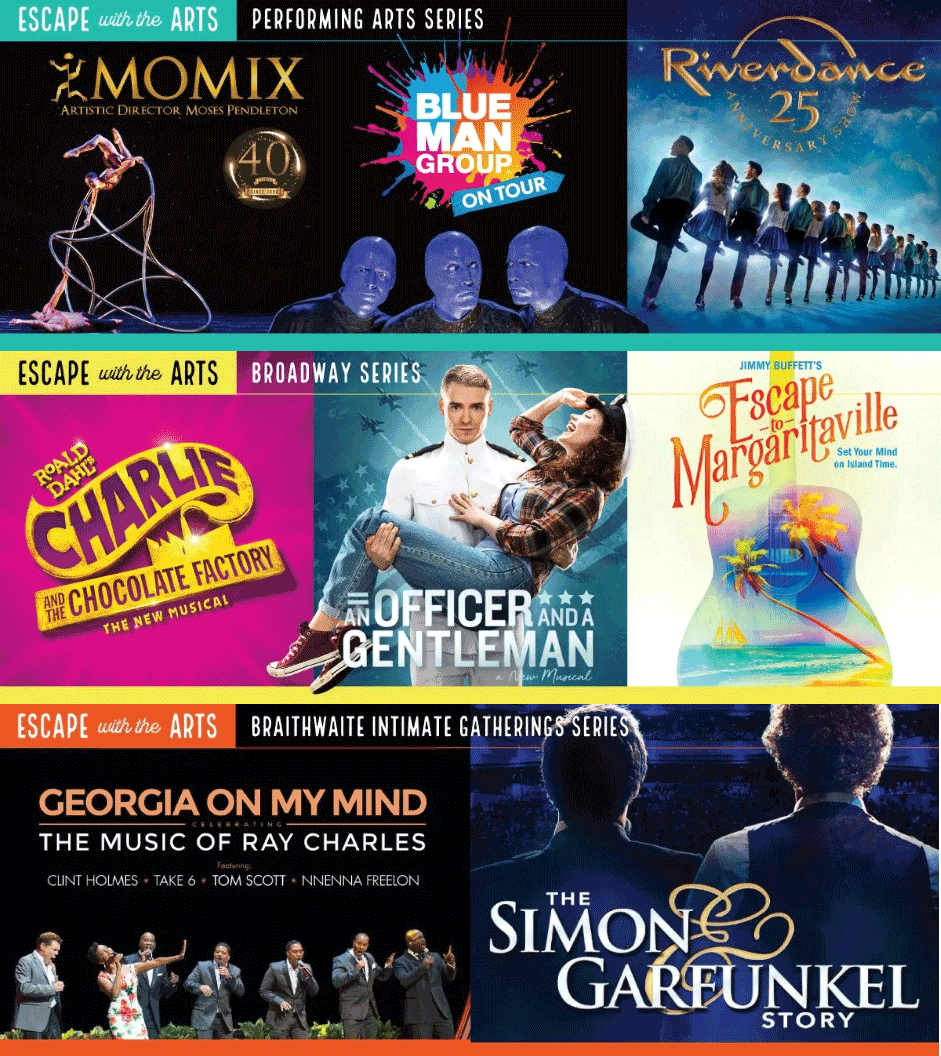 For more events, check out EGuideMagazine.com 's entire


Wondering what is showing at the Cowan Center?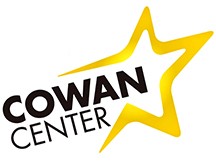 There's nothing like opening a season with a fun show and a member party for the ages! No better theme than Jimmy Buffett music, an escape to Margaritaville, and a pre-party for Cowan Center Circle members!
"I think we all deserve some social time with our friends and like-minded Broadway fans," said Susan Thomae-Morphew, UT Tyler Cowan Center Executive Director.
"This is our 24th Season! We can't believe it either! We promise to have lots of great talent again and will be gearing up as we celebrate a quarter of a century soon. Over the next 2 years we will be developing programming for new target audiences and upgrading our premiere venue known across the state and beyond as a magnet for amazing artists and shows."
"The Cowan Center Circle is the lifeblood of the Cowan Center's service and success. Your membership support is needed now more than ever before. We have big plans and want to make you proud of this wonderful asset we share with so many. It is with you that we reach high and provide the best for our community, state and region."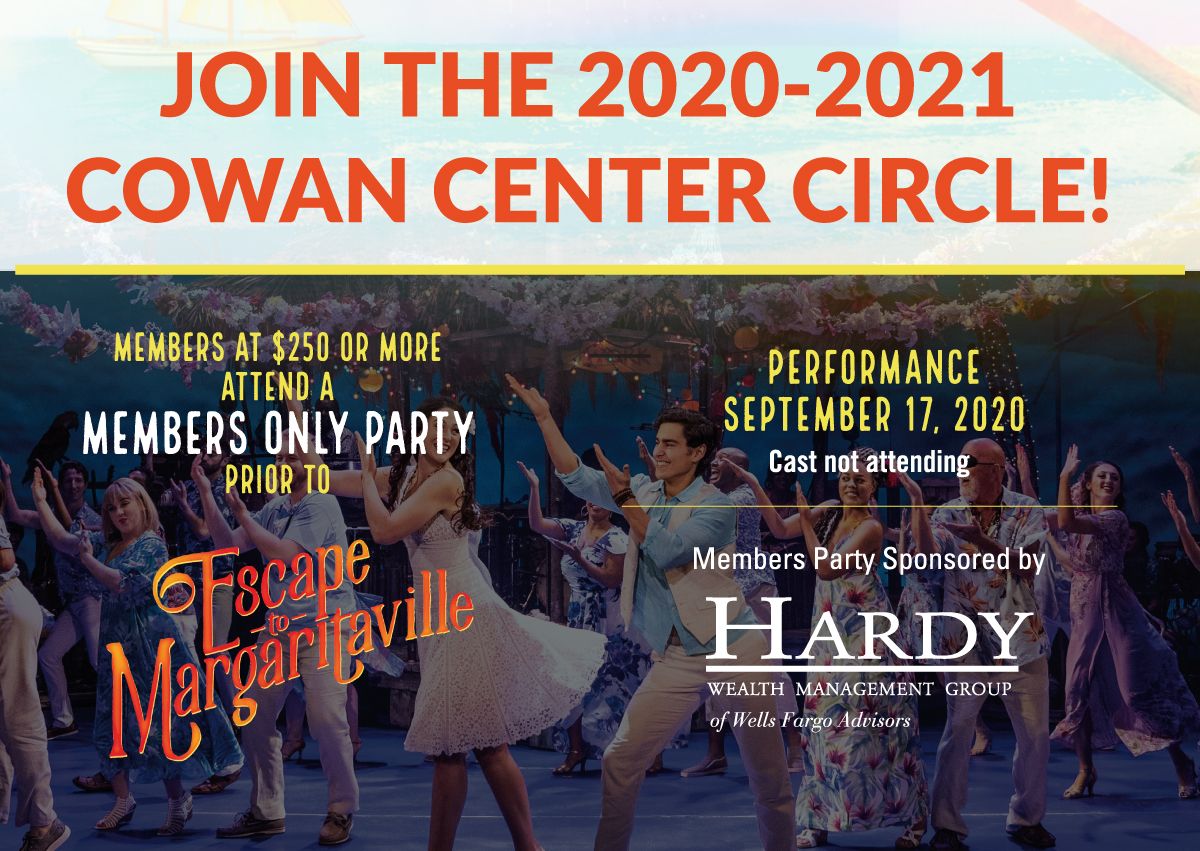 "We ask you to renew your membership, consider an upgrade, and invite friends to jump into the Cowan Center family. We want to fill the house every show and share the magic of live performance. Help us reach for the stars and come see some on stage, too!"
"We are grateful for each and every one of you. I can't wait to see you all again!"
All events are performed in the Cowan Center located on the campus of The University of Texas at Tyler, 3900 University Boulevard – FAC 1120 in Tyler, TX (Google Map).
QUESTIONS? Call (903)566.7424. More information and TICKETS can also be found at CowanCenter.org. Watch for announcements on Cowan's Facebook and Twitter pages too.
Upcoming acts are:

Live Music Guide, Tyler TX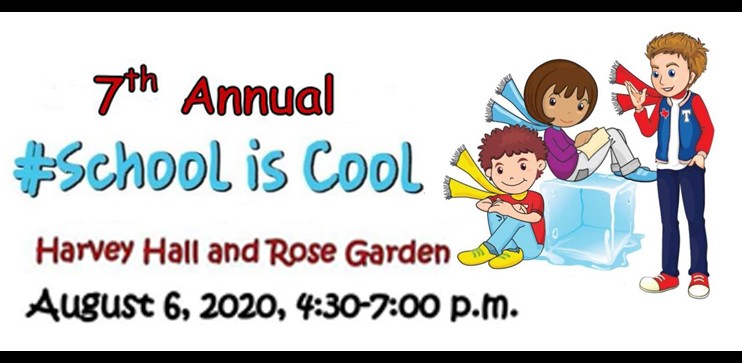 In the constantly changing world of Covid-19 pandemic, we at EGuideMagazine.com are making every attempt to keep our Big Calendar updated. However, we suggest that you still double-check with the businesses to confirm that the events are still happening.
To list or make any changes to this Live Music Gig Guide for #tylertx, please e-mail to eguidemagazine@gmail.com or text 903-530-2041.



---