By: Holli Fourniquet
Tyler, Texas is known as the Rose Capital of America because of its lucrative rose processing plants. October begins what is known to the locals as "Rose Season" where the entire city celebrates the history of the rose-growing industry in Tyler. All of the happenings lead to the pinnacle rose season event, the famous Texas Rose Festival, which takes place the third weekend of October each year.
While the Tyler Rose Garden stands as the city's most famous attraction, this charming East Texas town offers a bouquet of rose-themed experiences waiting to be explored beyond the garden. Check out 10 of our favorite rose-centric activities that will make your visit to Tyler unforgettable.
Laurel and Pearl Bakery
This week at Laurel and Pearl they are keeping things rosey as we celebrate the upcoming 90th Texas Rose Festival! Stop by the bakery this week and try all of our Texas Rose Festival-inspired treats and drinks such as Raspberry Rose Lychee Macarons, Champagne Rose Petal Sorbetto, Raspberry Rose Sorbetto, Champagne Rose Petal Italian Freeze, Raspberry Rose Italian Freeze, and a Tyler Rose Latte.
Sip on Rose Delights at Local Cafés
Start your day with a touch of rose by adding rose syrup to any of your morning drinks at The Foundry Coffee House or indulging in a matcha rose latte at Café 1948. These local cafés offer unique and aromatic rose-infused beverages to kickstart your Tyler adventure.
Vida Salt Room
For a sensory treat, visit Vida Salt Room to acquire luxurious rose-scented soap. This fragrant souvenir will transport you back to your time in Tyler every time you use it. While you're there, you will also want to rejuvenate in their dry salt therapy spa, which uses micro particles of salt to promote better breathing, healthier skin, and improved sleep.
Souvenirs Galore
Swing by the Downtown Tyler Visitor Center or the Rose Garden Gift Shop to pick up a charming rose-themed souvenir, a perfect memento of your trip to the Rose Capital.
Capture Memories with Rose Murals
Explore the Tyler art scene and capture stunning Instagram-worthy photos in front of rose-themed murals. Especially don't miss the vibrant murals in the Downtown Tyler Visitor Center or Art Alley, which is just around the corner from the visitor center. 
The Rose Museum
Immerse yourself in Tyler's fascinating history at The Rose Museum. Learn about the rose-growing industry that played a pivotal role in saving this charming town from devastation.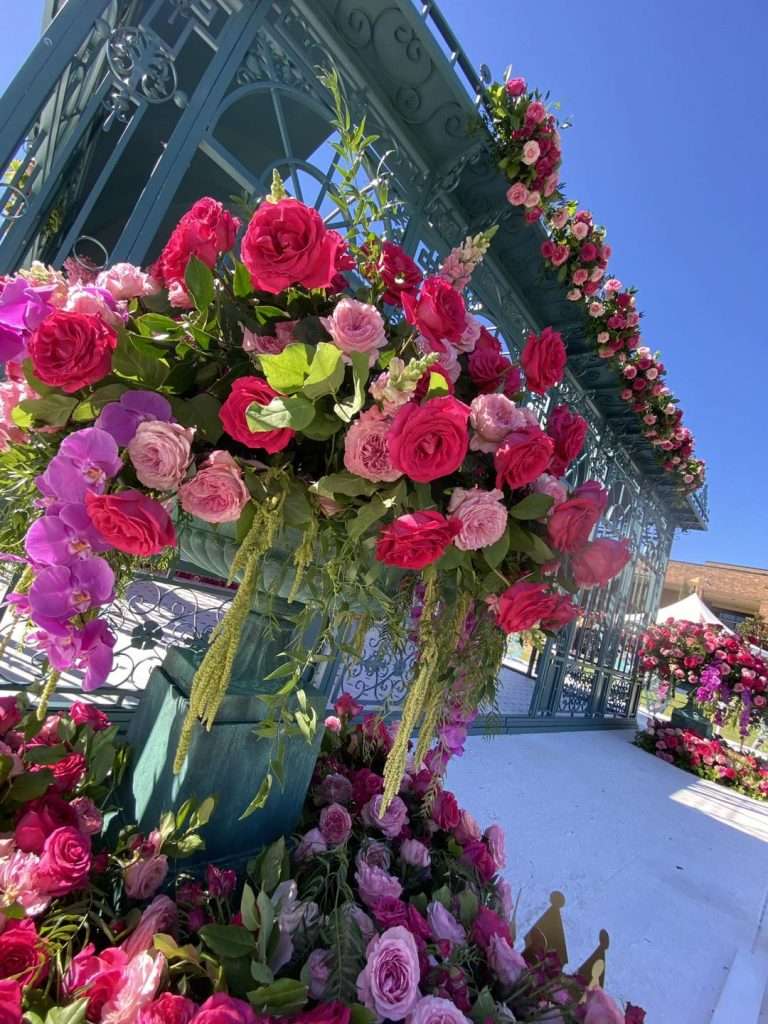 Floral Arranging Class at Moss
Get your creative juices flowing with a floral arranging class at Moss. Discover the art of creating stunning bouquets inspired by Tyler's iconic flora and fauna.
House of Velvet Rose
House of Velvet Rose, located in Downtown Tyler, is a one-of-a-kind shopping experience. Each garment is designed, fit, and made in Tyler and has a special flare you can't find anywhere else. Here you can also find the most perfect candle, scented with a captivating blend of rose, sandalwood, and tobacco. It's the ideal way to bring the smell of Tyler into your own home.
Mita Artisan Shoppe
Shop for hand-painted rose-themed hats at Mita Artisan Shoppe. These unique accessories are a beautiful way to showcase your love for roses while also supporting a local shop.
Twelve Kitchen's Rose Garden Cocktail
Unwind with a visit to Twelve Kitchen + Cocktails and order the signature Rose Garden cocktail. It's a delightful concoction of vodka, ginger beer, and berry that encapsulates the spirit of Tyler's roses.
Moon Rivers Naturals
Pamper yourself with rose-infused beauty products from Moon Rivers Naturals. Their Lip Grit, made from rose, magnolia, and sugar, will leave your lips looking radiant. Don't forget to also explore their Rose Quartz Bath Bombs for a great gift idea or an indulgent soak for yourself.
Bonus: Enjoy a Rosé at Sunset at Kiepersol
Take in the breathtaking views at local winery and distillery, Kiepersol, while sipping on a glass of Texas Rosé. They offer tours of the winery and distillery, special wine & food pairing events, as well as a full restaurant, bar, and even a bed & breakfast. Go for the evening or make a whole day out of it!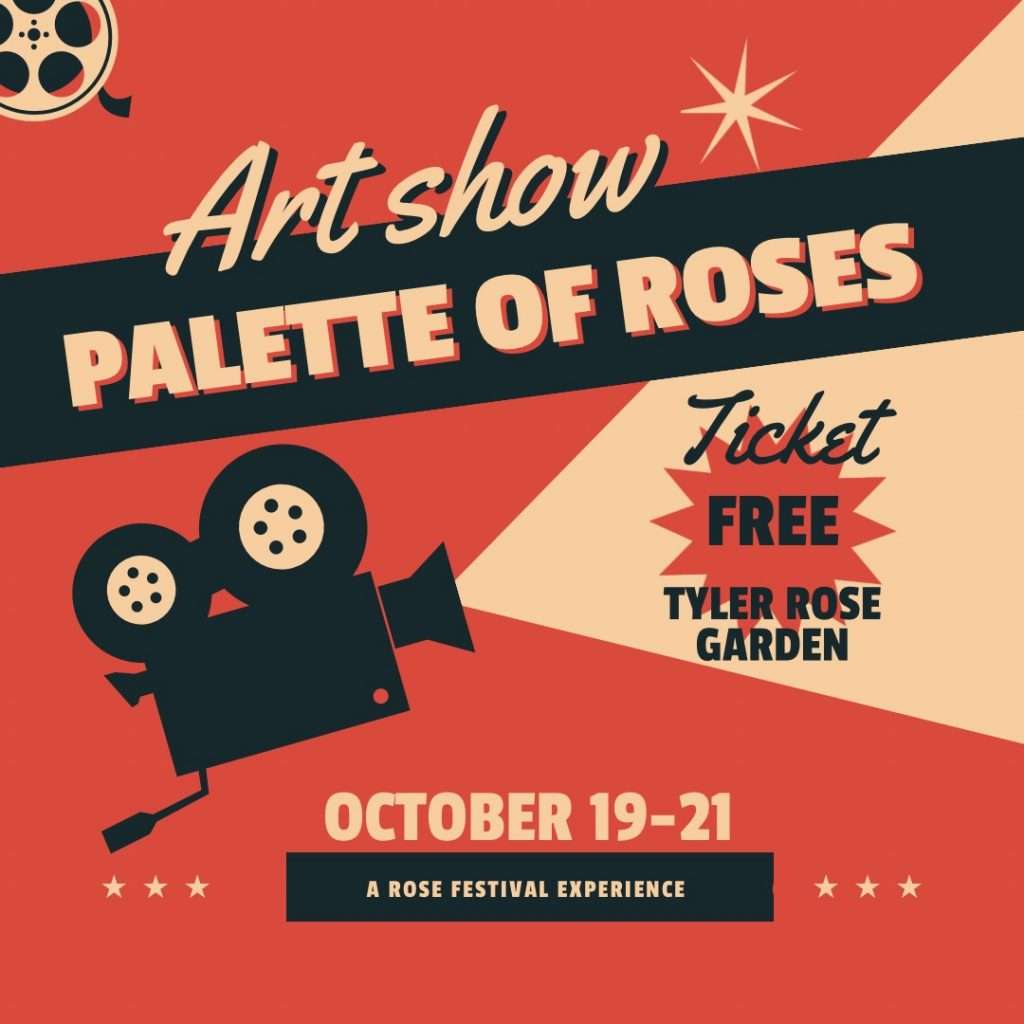 Rose Themed Art by Pallette of Roses
The Annual Rose Festival Art Show and sale presented by the Palette of Roses Art League will be on exhibit featuring all local art, live demonstrations, and a fabulous art gift shop. The show begins on October 19th (9 am to 5 pm) and ends at 4 pm on October 21st at the Tyler Rose Garden Center. It is free to view this wonderful show and artwork will be for sale.
Tyler, Texas, blooms with rose-themed experiences beyond its famous Tyler Rose Garden. Whether you're enjoying a rose-infused beverage, exploring the local art scene, or discovering unique rose-scented souvenirs, the city's love for roses shines brightly during the rose-blooming season and year-round. So, venture beyond the garden and let Tyler's rose-centric charm embrace you during your next visit.