Ride the Lightning
By Derrick White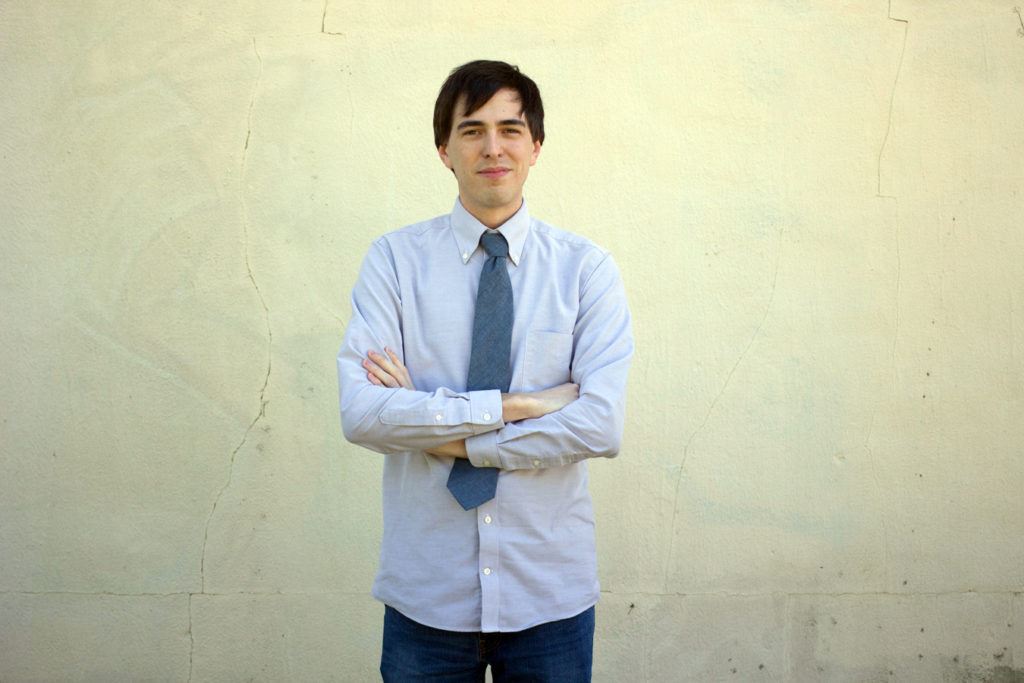 "I think we are very fortunate here in Tyler. There are a lot of generous donors and supporters at various levels throughout the community. Since I moved to Tyler, there has been a noticeable increase in interest in the arts. The scene has definitely grown. Everything takes time, but I feel like we are moving in the right direction," states Tyler Museum of Art curator, Caleb Bell. 
Curators are those in charge of finding and selecting, classifying, handling and exhibiting artistic and cultural collections. Bell studied public relations & advertising and art history at the University of Texas at Tyler and graduated, magna cum laude, in 2011. He started as the public relations and marketing coordinator at the Tyler Museum of Art in early 2012. In 2014, Caleb began working on exhibitions and became curator in 2016. In addition to organizing exhibitions and programs over the last several years for the TMA, Bell has presented exhibitions at other institutions and given art talks at museums and galleries.
Caleb served as a curatorial advisor for an exhibition at Women & Their Work in Austin, juried numerous competitions including this year's CADD (Contemporary Art Dealers of Dallas) Fund, and worked on public art projects at Tyler Junior College and the University of Texas at Tyler. Most recently, he served as the juror for Craighead Green Gallery's New Texas Talent XXVI exhibition in Dallas. This is an important exhibition and perhaps the last remaining noteworthy free juried show in the state, and a significant prospect for emerging Texas contemporary artists. It opens in August. It seems Caleb is all over the state promoting and bringing well[deserved attention to the arts of East Texas. Bell is riding the lightning of what is going in our regional community and he is a large part of what gives it legitimacy.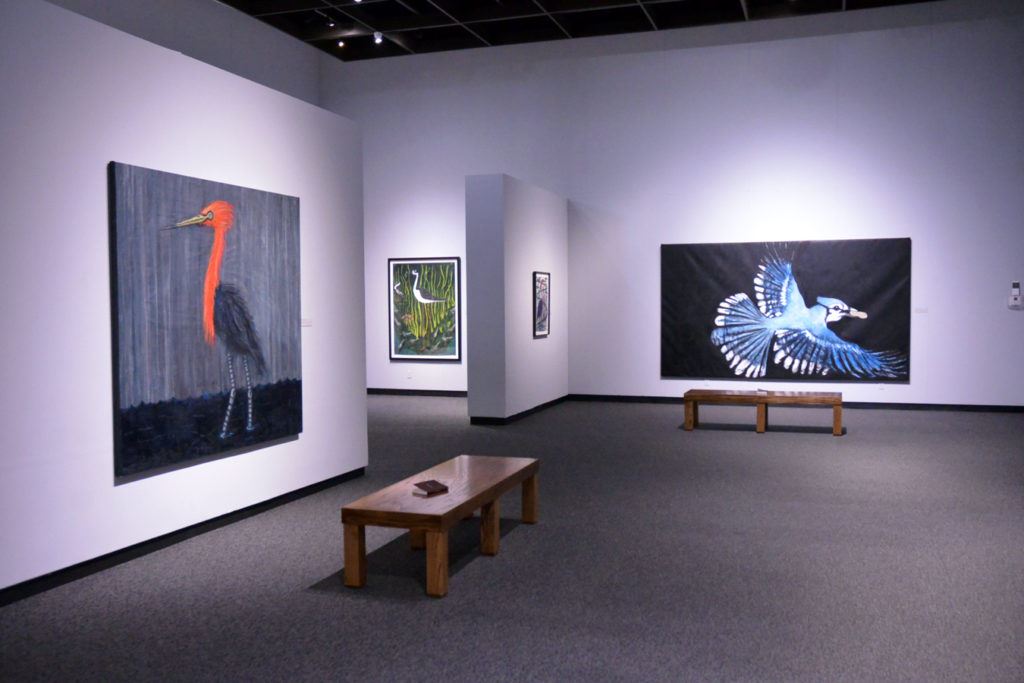 He describes, "I think one of the most important things art brings to my life is community. First and foremost, the connections and friendships I've made within the Tyler community. I have been fortunate to meet a lot of wonderful people through the museum and will be forever grateful. Our donors and members are very supportive, and I couldn't do any of this without them. I've also met a lot of great artists over the years. While I've only met some in passing, I've gotten to know many personally while working on exhibitions and other projects. Likewise, I have gotten to meet a lot of passionate collectors who have been generous with their resources. In my experience, the Texas art community is pretty well connected. I have gotten to know many museum professionals across the state and try to support them when possible. I have also had the pleasure to work with many gallerists throughout Texas. When visiting their spaces in Dallas, Houston, etc., it always feels good to be greeted when walking through the gallery door. And almost always I instantly hear, what's new in Tyler?"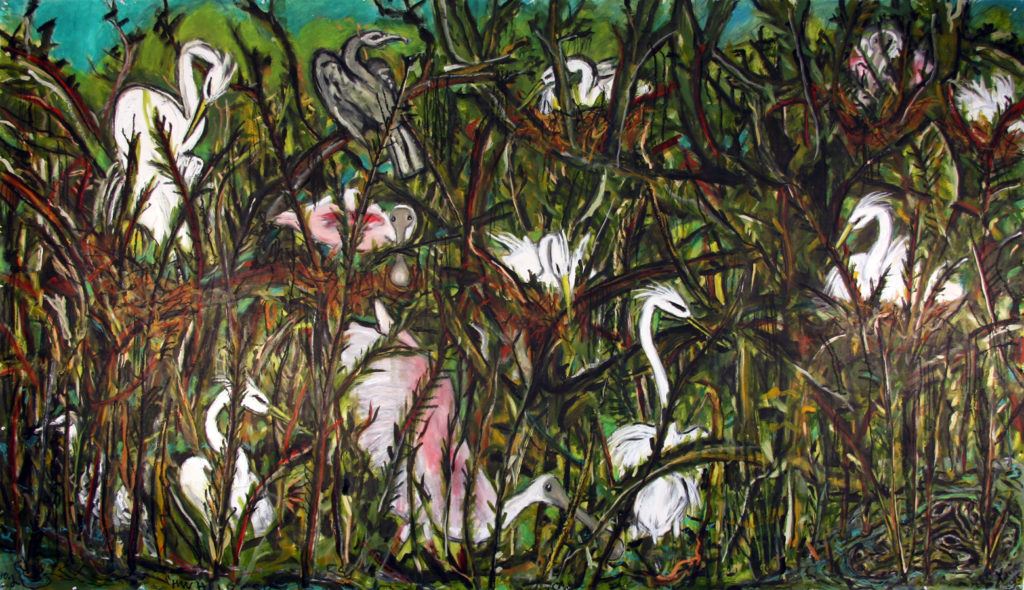 Bell states, "I am very excited for the future of Texas contemporary art. In addition to veteran artists still contributing important work, there are a lot of talented, emerging artists working throughout the state. The Texas art scene is becoming more connected which is definitely a plus. There seem to be more alternative and non-traditional spaces popping up. I think those kinds of spaces can offer a unique viewing opportunity and allow for more artistic flexibility. From my observations, there seems to be a renewed interest in performance art. I also see more artists creating installation-based work. It feels like there is a real focus on providing a unique experience for viewers."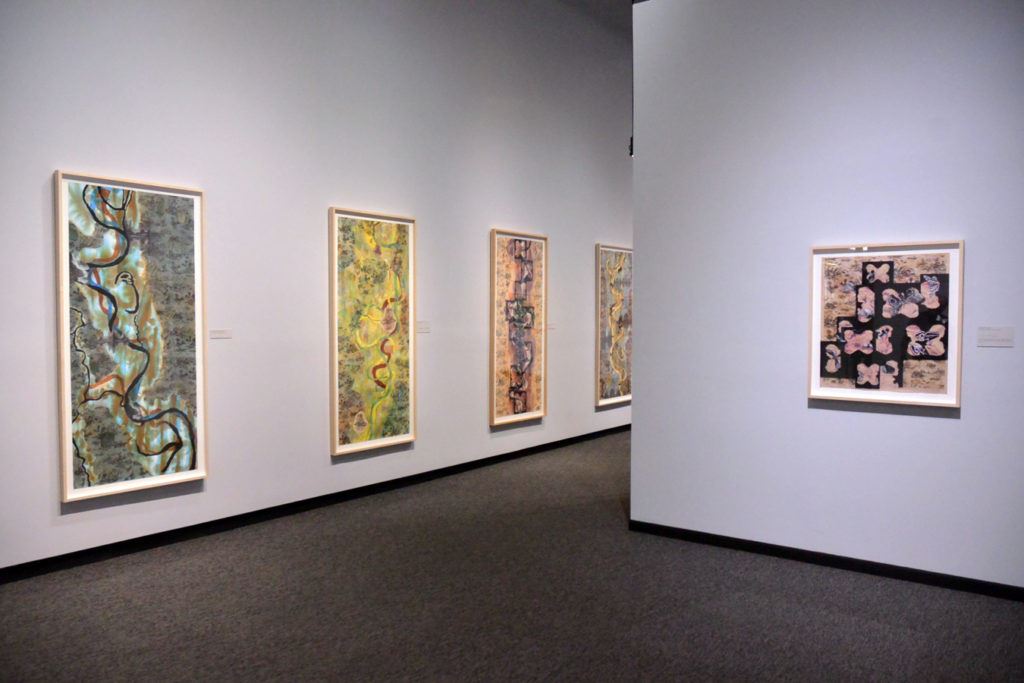 When asked what inspired him to start curating exhibitions, Caleb Bell answers, "Edward Hopper once said, 'If you could say it in words, there would be no reason to paint.' I think about this quote often when looking at work. I understand the power of art and want to share it with others. When putting together an exhibition, I am providing the viewer with an experience. And whether it is just encountering something new or providing a completely different perspective, it is my hope each viewer walks away slightly changed after looking at an exhibition." He adds, "In an increasingly ephemeral world, art is lasting. Even when performance works are over, they leave an impact. I think the tangible aspect of art is grounding and we need connection in our digital society. I also consider it an honor to get to work with artists to help realize their dreams. Artists create pieces to share and I get to help bring that work to the public's attention. It is very rewarding."
Caleb explains, "When putting together an exhibition, I look at a lot of different things. Most importantly, I think about Tyler and the greater East Texas community. I think about how they will relate to and perceive it. I think about it in terms of the larger Texas art scene as well. Has the show already been done? What is the artistic importance of the exhibition? I also think about how we can program around it for the community. A couple of years ago, I presented Double Take: Works by Ed Blackburn which featured works inspired by various movies. I worked with Liberty Hall to put together a movie series tied in with the exhibition. It helped expand the conversation outside of the gallery."
 He continues, "I am always most excited about what is up at the museum at the time. Right now, we have two great exhibitions for the summer, Texas Birds: Works by Frank X. Tolbert 2 (on view through August 4th) and Floating Life: Mississippi River Drawings by Liz Ward (on view through August 25th). I paired them together because they create an interesting conversation between one another. While Frank's show is all birds, Liz incorporates birds in some of her pieces and focuses on the flora and fauna of the Mississippi River region. They each offer a regionalist take on their respective subject matter. The exhibitions are both primarily works on paper and offer complementary color palettes." 
Caleb concludes, "I know I am biased, but I don't understand why every person in Tyler doesn't come to the museum. It is the community's museum. From a well-rounded exhibition schedule to Family Days and other activities, there is literally something for everyone." 
For more info, go to tylermuseum.org.