Inside the Artist's Studio: Kerian Massey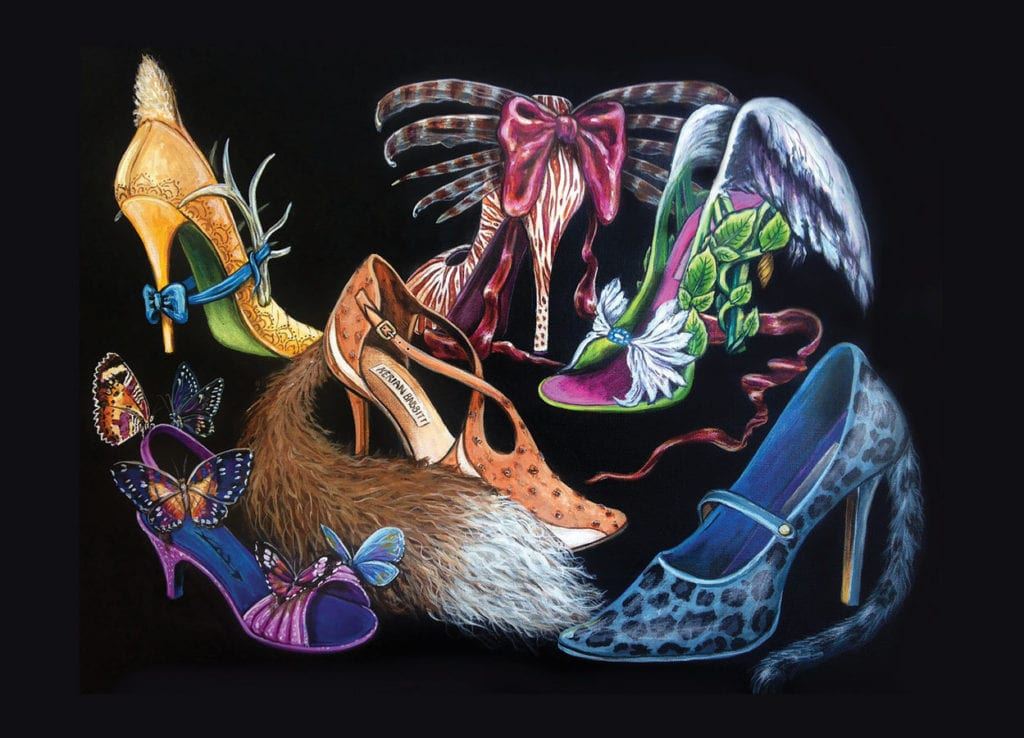 Inside the Artist's Studio: Let's Put in Some Happy Little Trees
The Love of Art and Community with Kerian Massey
By Derrick White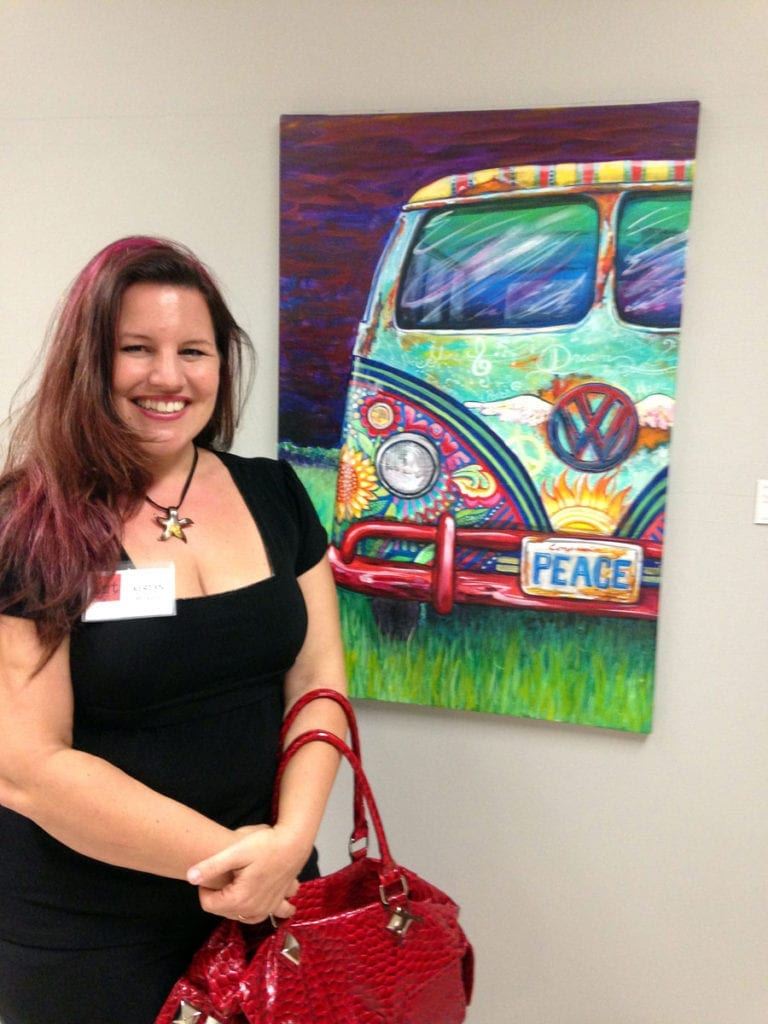 "The hardest part of being an artist, for me, is trying to really express myself genuinely without it becoming some monstrous fluff because all I really want to do is create and not have some deep meaning to it. Other times my art is deep, but not always," states artist Kerian Massey.
Massey graduated from The Art Center in Tucson, AZ with an Associate's degree in advertising art. She was taught technical drawing and illustration. "I am also a self-taught painter. I picked up a paintbrush at age 24. I wouldn't say I was very good for another 6 years or so. It took some time to learn. I'm still learning," she adds.
Massey creates in a daring, colorful surrealist style appealing in good design and cheeky tastes. The artist states, "I paint ideas more than anything. I will have a big idea floating in my head and it won't go away until I create it or at least get the idea sketched out onto a canvas. I will paint in whatever style suits my mood. I like realism but most of what I paint lends itself to a more illustrative style with weird juxtapositions." Kerian primarily uses acrylic on canvas. She also loves Prismacolor markers, colored pencils and heavy paper for illustrations, scratchboard, pen and ink and a myriad of sculpting materials.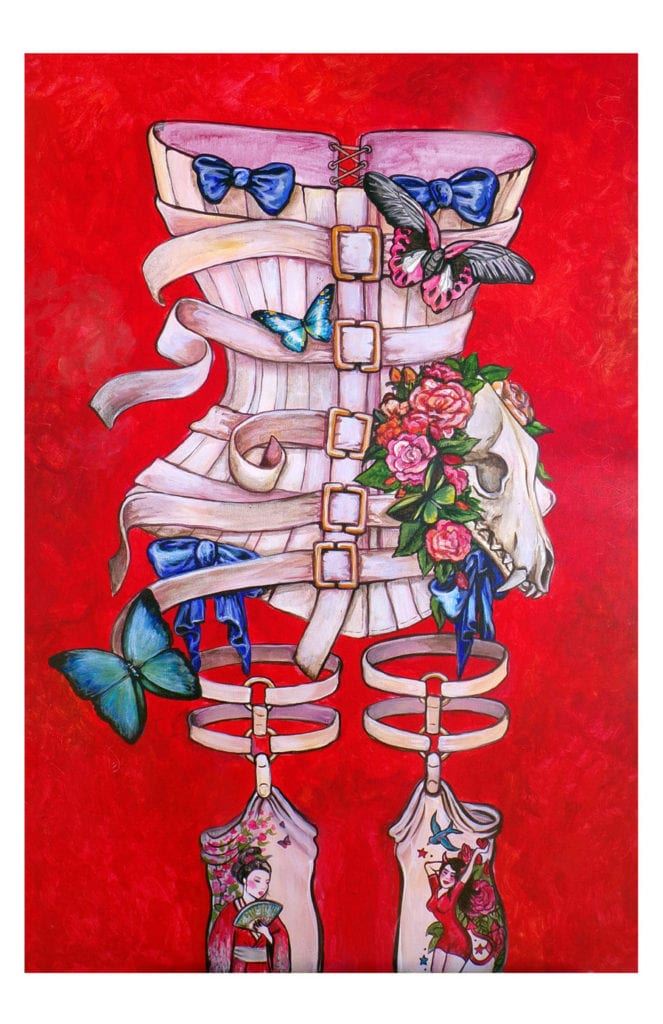 Back in high school, Kerian Massey won an art contest and redesigned the academic logo for the school. The artist recounts another early inspiration: "I went to Puerto Rico on a vacation with a friend and was at a beautiful beach lamenting I only had 2 dollars left, yet we still had two more days left of our trip. A guy saw me drawing and asked me to create a sign for his business. I made $40 and it really hit home I could make a living making art. When I moved to Texas I created art for schools. I designed murals and mascots for a company called Graffixx. It was incredible to see my work so large, being painted by these talented teams of artists. I got to create the zodiac art mural in the TJC planetarium rotunda and I have created art for local schools including Lindale, Mabank, Tyler, Rains, and Van. As I was doing mural art, I had the opportunity to get my art onto Extreme Home Makeover five times."
Kerian's favorite artist is Bob Ross (American painter, art instructor, and television host). "I watched him as a kid with my dad. He taught me the basics of painting long before I ever picked up a brush. He made no real money from it. His heart made me love his work. I still am not a giant fan of his actual art but he is an artist I will forever admire because it was so much more about the love for art than anything else," she states. Massey also finds inspiration in the art of Shepard Fairey (contemporary street artist, graphic designer, illustrator and founder of OBEY), Betsy Youngquist (surreal, mixed media artist), and Ron English (the artist who explores brand imagery and advertising), just to name a few.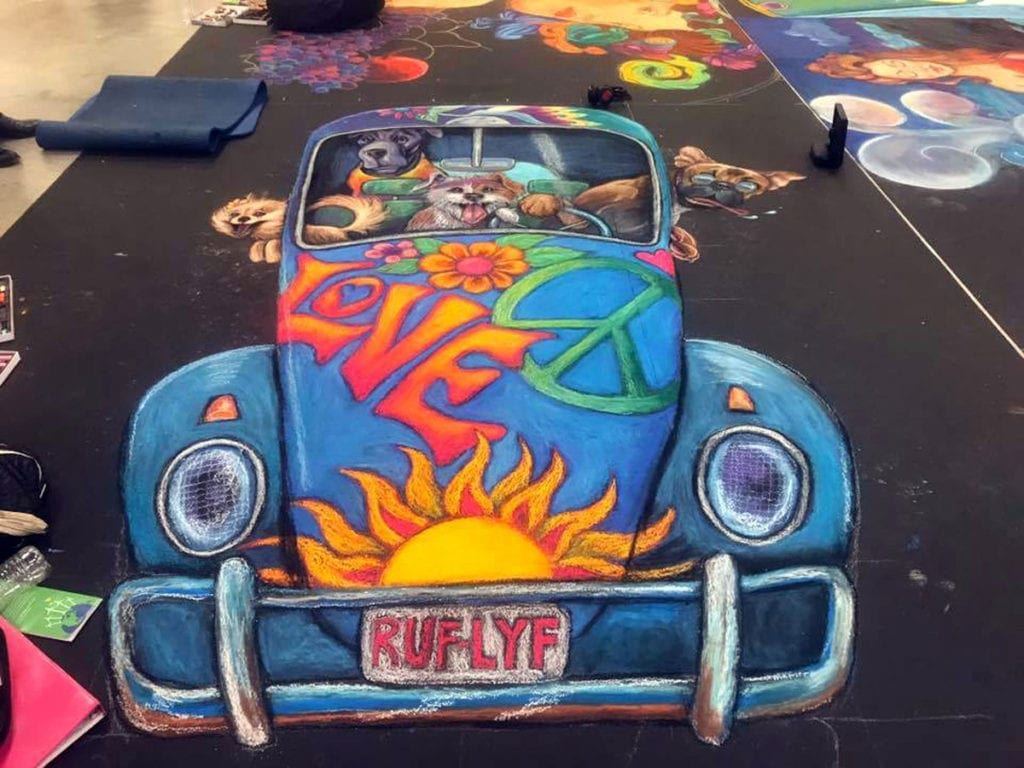 "Art has given me a community of wonderful people who are determined to make our world a better and more colorful place. If it wasn't for art, I wouldn't have met so many brilliant, beautiful hearts who inspire me and so many others to keep creating and moving forward. Art is a common ground in a world filled with fear. We cannot escape our need to connect and communicate. Art connects in both a cathartic and subversive way so it is easy to let go. I feel like I have found a place now in my life where I can truly be myself and also give refuge to others who are seeking the same. I feel like the community is key to a solid life filled with good things and once you have it, the paradigm shifts," states the artist.
Massey adds, "As I grew as an artist I felt one thing I was really lacking was community so I joined the Tyler Art of Peace Committee and got the privilege to create a peace-themed mural at Discovery Science Place and a Peace Pillar for the Under the Bridge Ministry. I also go to create several peace poles found throughout Tyler. I am now a part of the Van Zandt Art and Cultural Committee and we just hosted our first art show, the Van Go Art Fair in Van, Texas. It was a spectacular event. We will be hosting the annual Junebug Summer Fair in Ben Wheeler, June 22 and 23 at The Forge."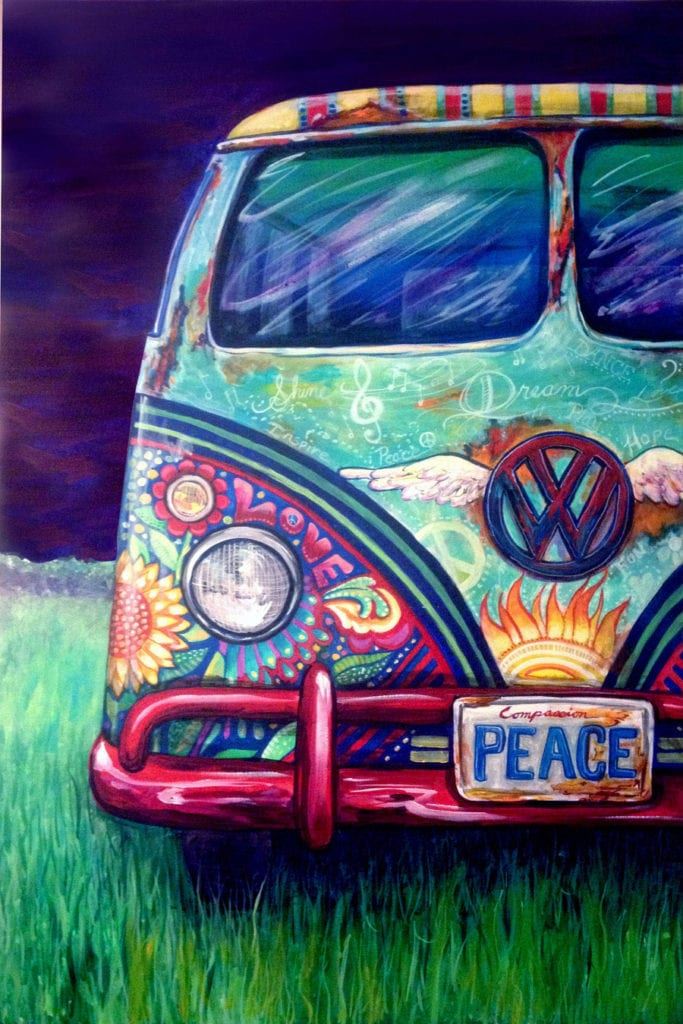 Back in November of 2018, Massey encountered the opportunity of a lifetime. She and three other kindred spirits and fellow artists, Trystan Rhys, Randy Martin, and Jessica Lisby, opened an art gallery in Edom called the Edom Art Emporium. It is a hub of creativity and acceptance. The EAE, as it's affectionately called, hosts a litany of events each month from classes, Thursday night open mics, and themed art shows. So come out and get a sense of the happy little community underneath the piney wooded canopy of Edom, Texas. Where you can shop, eat, unwind, and enjoy not only the art but the people as well.
Kerian Massey concludes, "I want to leave people with the thought art is obtainable. It is not just for museums and high society. It is in everything we do. It's on our cereal boxes and as we drive down the street it is displayed on both sides of the road in various forms. Art is endless. It surrounds us. We couldn't express ourselves without it. We are nothing without artistic human expression. Take a moment to appreciate what art means to you. It is obtainable because it is in everything you do already."
More information:
Edom Art Emporium dates and art events: edomartemporium.com
Artist's website: keriansart.com.


Upcoming 5K plus Biking, 10Ks, Marathons, Tri's & More
For more events, check out EGuideMagazine.com 's entire


---
There's a great amount of variety with the walks, runs,
triathlons and more in East Texas. Check out these upcoming events.
It is free to post any event. Please click "Add Event" below to add yours!

Edom & Ben Wheeler: Explore the Arts & Delicious Food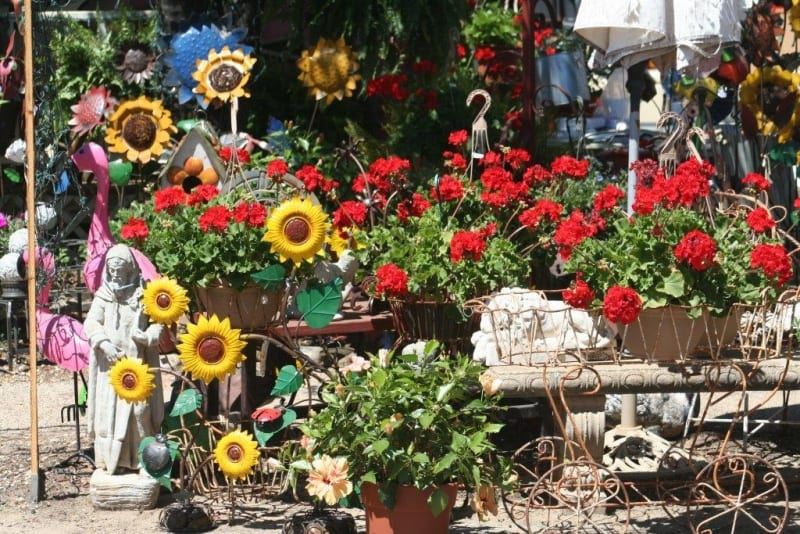 For more events, check out EGuideMagazine.com 's entire


There's a lot going on in these funky cool towns. Check out these events:

Date Night: From Fancy to Simple, Tyler Offers a Lot of Romance
By Holli Conley
In Tyler, the city of roses, it's not hard to find a romantic spot to take that special someone. Whether you're celebrating an anniversary or simply spicing up a free weekend, these are the best date ideas for fun, quality time with your significant other.
Paint A Pretty Picture
Locally at Pinot's Palette, located at 322 ESE Loop 323 next to Plato's Closet in Tyler, you and your date can paint together! The studio has really neat, two-part mirror pieces that transform upon completion into an intricate design. You can also complete your masterpiece right there in the studio by picking a frame to suit your style for $35, making it possible for you, the proud artist, to walk away with your creation ready to hang.
One small step inside the front door of Pinot's Palette and you will feel your creative fire burning and want to put palette to canvas. The large, colorful painting area is jammed full of workspaces just waiting for the next budding artists.
Something also really unique at Pinot's Palette is the opportunity to paint your pet. Send the studio your pet's likeness and they can laser it onto canvas, then you can finish the creation with paint in the studio.
A Night on the Town
Downtown Tyler is a great spot for a romantic evening. Start the evening with dinner at one of Downtown's restaurants. For a fine dining experience try one of Tyler's newest restaurants: Jack Ryan's Steak & Chophouse. Take advantage of the free valet parking and really wow your date.
There are also a couple of options for more casual dining such as Don Juan's on the Square.
Next, take in a show with VIP box seat tickets at the historic Liberty Hall. The box seats are the best seats in the house and will be a little more intimate for a date night.
End the night with a cocktail or dessert and live entertainment at Rick's or Jake's.
All of these are conveniently located within walking distance of one another and make for a great night out on the town.
Dinner and a Movie
You can never go wrong with dinner and a movie, but sometimes you're in the mood for something a little more exciting. Spice up this classic date idea with some of Tyler's unique theater options.
Grab a picnic dinner, lawn chairs, and watch a movie under the stars at SkyVue Drive-In Theater. This theater offers tickets for $6 per person and shows a double feature.
One of Tyler's newest theaters, Studio Movie Grill, is another interesting option for a movie night. Studio Movie Grill is a one-stop-shop for dinner and a movie. You can eat dinner while watching a movie, or have a dessert or cocktail while you watch. Studio Movie Grill also offers classic date night movies for $3 a ticket on select nights. Check their website for details.
Enjoy Live Music
Tyler comes alive with the tunes of good music around every corner. Whether you are interested in a specific music event such as the Red Dirt BBQ & Music Festival or listening to a local band, Tyler has a variety of acts to satisfy your musical tastes.
Some of our favorite places to catch local bands are Cork Food & Wine, Stanley's Famous Pit BBQ, XLN, and Republic Ice House – just to name a few.
Downtown Tyler offers several fun acts as well on the weekend at Jake's or Rick's. Or for a more classical night you might choose to see a performance by the East Texas Symphony Orchestra.
No matter if you want to dance the night away or enjoy a cocktail with music in the background, Tyler has what you're looking for.
Go on an Adventure
There's something awfully romantic about going on an adventure together, and there are plenty adventures to be found around town.
Try hiking, biking, camping, or water sports at Tyler State Park or one of Tyler's many public parks.
Runners might consider doing a color run or mud run together in the area.
Animal lovers can enjoy Caldwell Zoo or Tiger Creek Wildlife Refuge.
For the thrill seekers, try one of Tyler's newest attractions: One Way Out. If you are a fan of puzzles and problem solving, this game is for you. You will be locked in a room where your team will use clues, hints, and teamwork to escape before time expires. Working together to solve the clues is a great way for a couple to get to know each other better and build a stronger relationship.
Love Don't Cost a Thing
Let's be honest, dating can be expensive. Luckily, in a beautiful city like this, romance is not hard to find on the cheap.
Tyler is home to several free museums that would be great for a date. Visit the Goodman-LeGrand House & Museum or the McClendon House to tour these romantic historic homes.
For the history buffs, you might enjoy the American Freedom Museum just outside of Tyler in Bullard, or the Half Mile of History Walk in Downtown Tyler. While you're in Downtown, stop by the Gallery Main Street, which features a new exhibit of original art approximately every eight weeks.
Tyler also hosts several cheap or free events throughout the year. Events will include everything from movies in the park to concerts and art walks.
Finally, when talking about budget-friendly date options, we can't forget a stroll through the Tyler Municipal Rose Garden. With 14 acres, 32,000 rose bushes, and more than 500 varieties, this is the largest rose garden in the United States. The Rose Garden is free and open to the public year-round. This is probably the most romantic location in all of Tyler and a great place to bring your love.
With all of the fun options in Tyler, it's not hard to find exciting date night ideas. Whether you want an expensive night out or a date on a budget, these ideas will help. Sometimes it's fun to break away from the norm and try something new. With all these ideas, we encourage you to get creative and get out on the town with your significant other.