Derek Frazier: Inside the Artist's Studio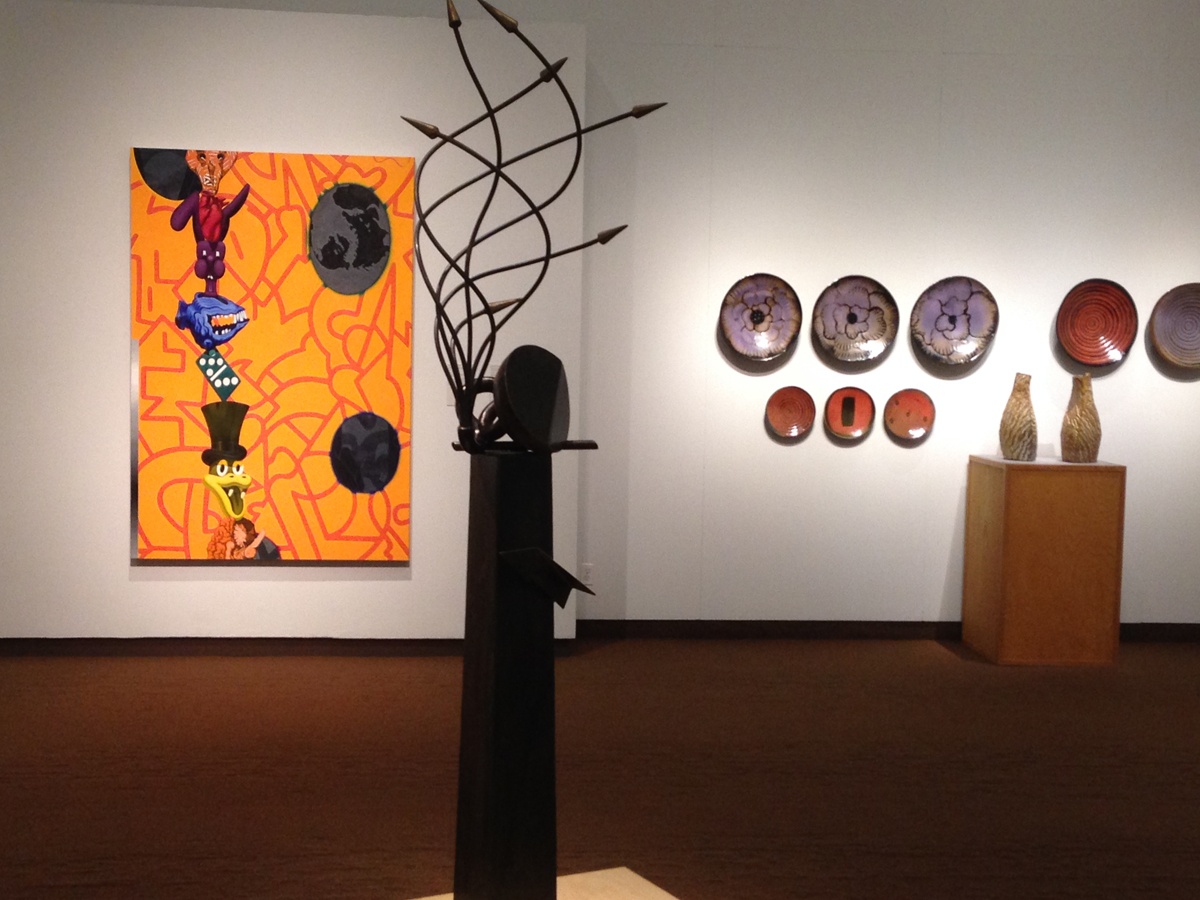 Inside the Artist's Studio:
Pay attention to that man behind the curtain.
Derek Frazier
By Derrick White
"I urge you to please notice when you are happy, and exclaim or murmur or think at some point, 'If this isn't nice, I don't know what is.'" – Kurt Vonnegut.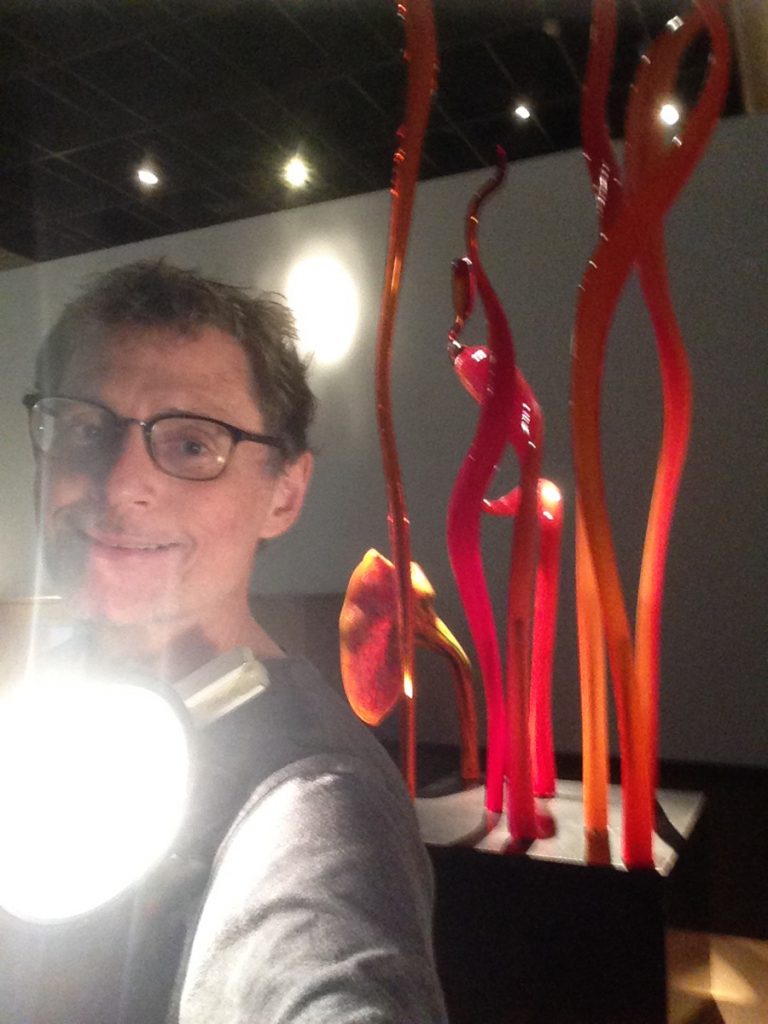 There are a lot of things to be happy about here in East Texas, especially in the visual arts. I want to introduce you to Derek Frazier to again highlight a member of the gem of a museum, the Tyler Museum of Art. If it isn't nice, I don't know what is. Derek is the museum's behind-the-scenes preparator (an art handler working with lighting, art objects, and all aspects of installations and de-installations). Frazier earned his Bachelor of Science degree in biology and ecology from the University of Texas at Arlington, and a Bachelor of Arts degree in art and a Masters of Arts degree in English literature from the University of Texas at Tyler. He also has graduate hours taking sculpture, art, ichthyology (fish science), limnology (lake science), and civil engineering. Derek Frazier is truly a contemporary Renaissance man of numerous talents, with a wealth of knowledge and a loyalty to accuracy. 
He states, "I've always reveled in our species' creativity, whether it's in science, the humanities, or just an old man sitting on a backwoods porch whittling. I've been to 40 American states, 6 Canadian provinces, and Europe twice; everywhere I go, I seek out the places not listed in books and the people who live there. Everyone has a story and a perspective on the world, and museums are just about the only place most of us can experience times and places far removed from our own." He continues, "Good art, both visual and literary, brings me a wider understanding of cultures unfamiliar to me, helps to define the culture in which I live, and strengthens my compassion for people who may be marginalized or deemed inconsequential by our society at large."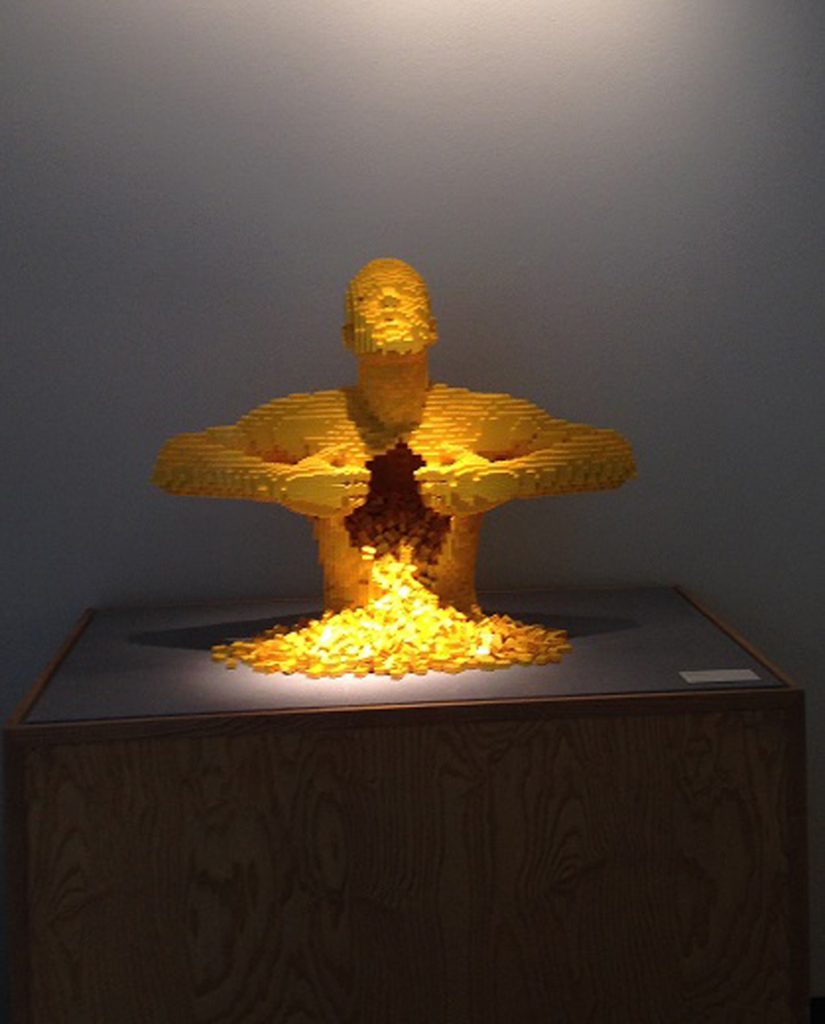 As an art student Derek was interested primarily in sculpture and mixed media, drawn to their physicality. "My favorite techniques for making things involve cutting, chopping, burning, and staining paper with coffee and wine. When I started my Master's degree I began writing. I've written a few novels and have had short stories, flash fiction, and poetry published in literary journals half a dozen times or so. Right now I focus my creativity on presenting visually striking and informative exhibitions. I want people to be drawn into the galleries with intriguing lighting and precisely installed work," Frazier says. And draw people into the galleries he does, successfully. The installations and the lighting of the exhibitions at the Tyler Museum of Art are outstanding, meticulous, and equivalent to world class museums.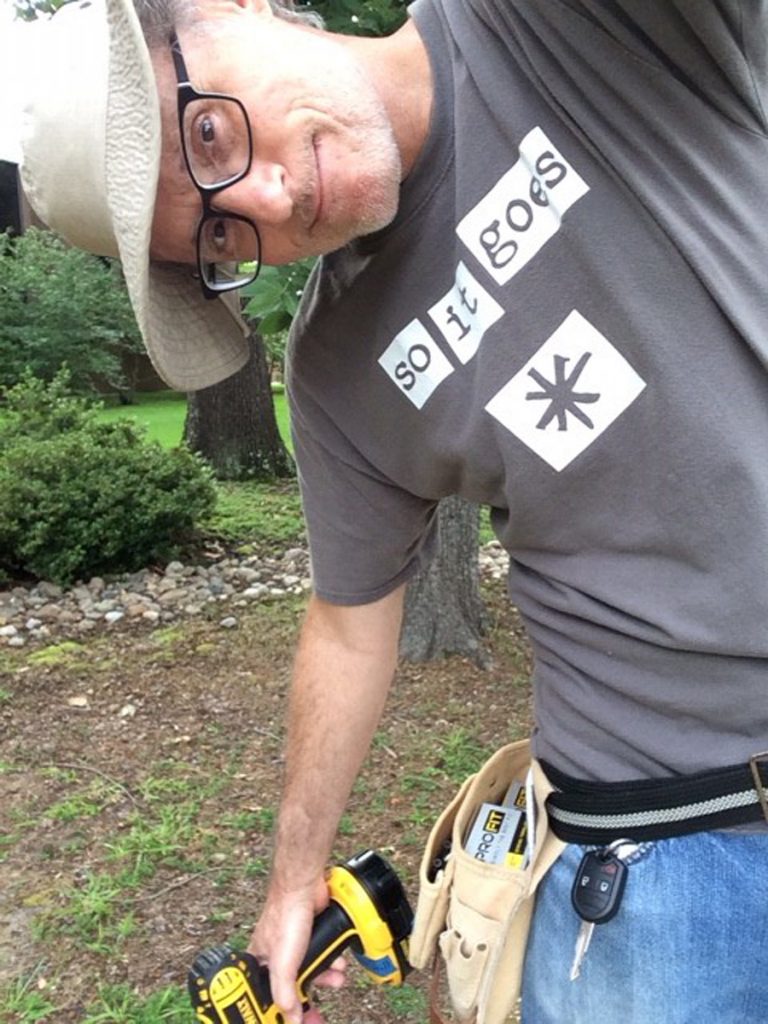 Derek explains, "Before installation begins, I spend an hour or so in the empty gallery, brainstorming about the best way to make the art shine. One of the most important elements in a good exhibition is the lighting. I always go through the same steps: first I come up with a general idea, and then we start placing fixtures to see if it's going to work. In the corner of the gallery I always have what I call my thinking chair, and at this point I spend a lot of time sitting there and working out problems or coming up with new ways to illuminate (both literally and figuratively) the work. Then we go around at least three times more and tweak the lights. The final step is to fine tune everything. The process takes three to five days, and I often start over more than once." 
Derek adds, "I've hung more than 1100 frames for the museum, so I really enjoy installing work involving something beyond measuring and setting them on hooks. The Candyce Garret exhibition featured large stone sculptures in the gallery and around the Tyler Junior College campus which was fun, and so was lighting the Legos and Dale Chihuly (glass) exhibitions. Our installation crew and I (our registrar, Leah Scott, and our interns) do the 100 things in the gallery no one will notice. An example is from the recent Leticia Huckaby show: we hung an exceptionally large piece on the wall and it was perfectly, precisely centered. That was exciting and satisfying, even though no one besides us ever noticed." It is this invisible craft that makes a positive impact on the audience's experience of viewing artwork.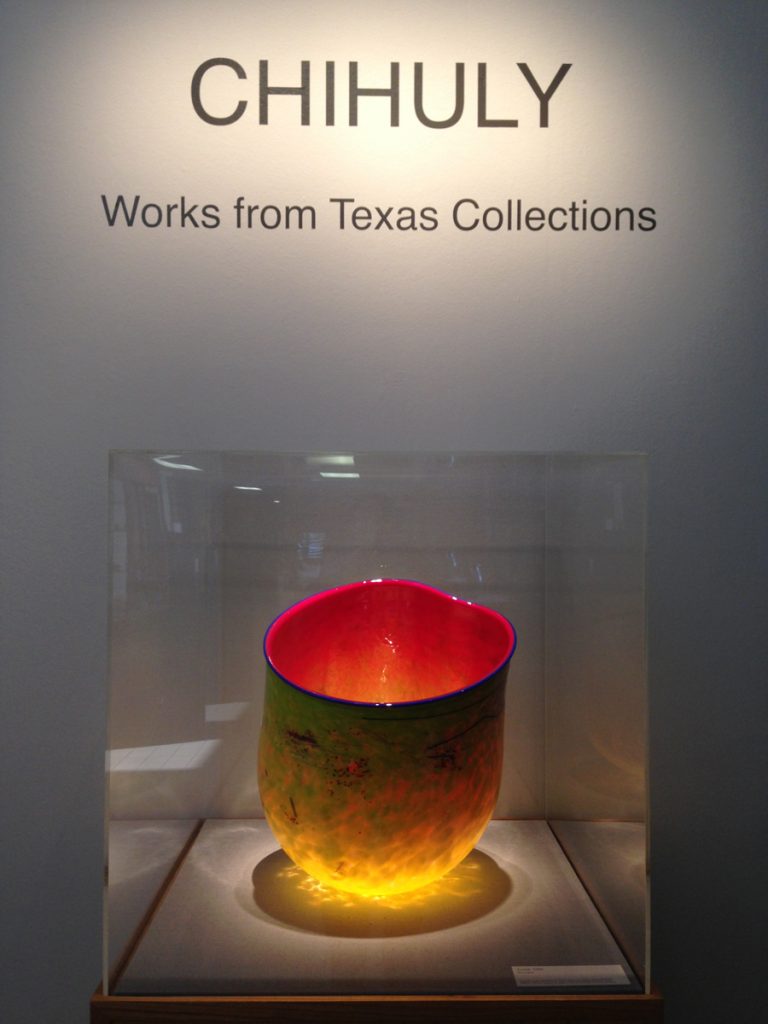 Derek states, "I think social media and the Internet blur the lines between local, regional, national, and world cultures, which I am sorry to see. There are some Texas artists who still draw inspiration from the world immediately around them, but large galleries and even larger museums are affecting more and more of our artists. I respect Texas artists like James Surls (modernist, organic sculptor), William Montgomery (central Texas painter and printmaker), and Chance Dunlap (TJC art professor and sculptor) who seem to be less inspired by New York galleries than most. As far as new media and trends go, I expect to see more recognition of graffiti and photography. A selfie with a filter doesn't qualify as fine art, but a hundred selfies combined into one work might." Some of the artists Derek Frazier finds inspiring are Louise Bourgeois (large-scale sculptures and installations), Richard Long (sculptor and land artist), Pip 'n' Pop (psychedelic candy mountains), Titian (Renaissance artist of the Venetian school), Nancy Graves (sculptor, painter, printmaker, and filmmaker), Donald Judd (minimalist sculptor), and Paula McDermott (TJC art professor and organic sculptor).  
In discussing the growing art scene of East Texas Derek responds, "Tyler is slowly beginning to support the arts, which is a good thing for everyone in our community. I am especially impressed with a local group of artists called East Texas Creatives, who seem to be driving this trend. I wouldn't call it a renaissance of art yet, but these artists and those who support them definitely are carrying the arts forward in a positive and meaningful way. Right now there are a few individuals and businesses doing the lion's share of supporting local art, which is to be expected at this point in the process of assimilating art into the community. We are at a potential turning point: support can grow or it can fade, and only the community and groundbreakers can determine the future of visual art in Tyler." So it goes.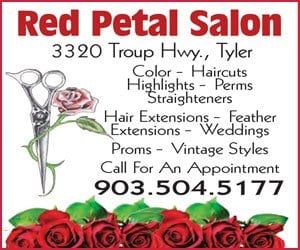 On Exhibit at Tyler Museum of Art: "Bits & Pieces"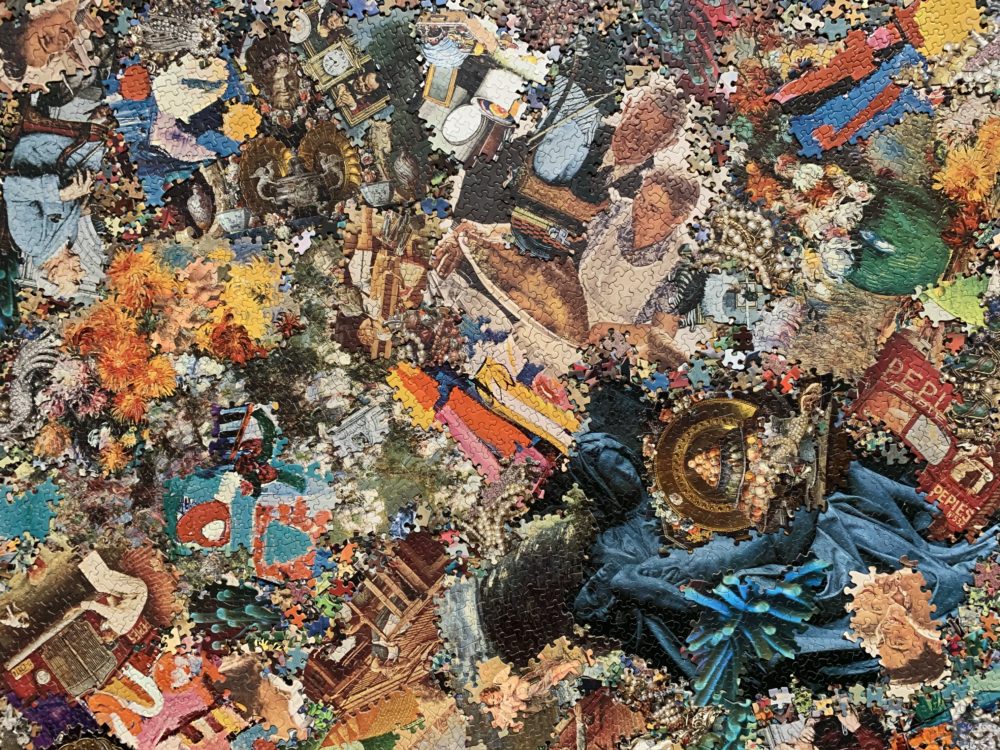 The Tyler Museum of Art (TMA) is located at 1300 S. Mahon Ave. on the Tyler Junior College main campus. Regular TMA hours are 10am-5pm Tuesday-Saturday, and 1-5pm Sunday. The Museum is closed Mondays and on most major holidays. For more info call the museum at (903)595-1001, tylermuseum.org, or email info@tylermuseum.org.
Bits & Pieces: Works by Al Souza is on exhibit July 9th-Oct. 18th, 2020. Organized by the Tyler Museum of Art, this exhibition features a variety of mixed media collages and assemblages from 2000 – 2010 by Al Souza. The works, including his jigsaw puzzle assemblages, showcase his ability to masterfully combine various parts to create a dynamic whole.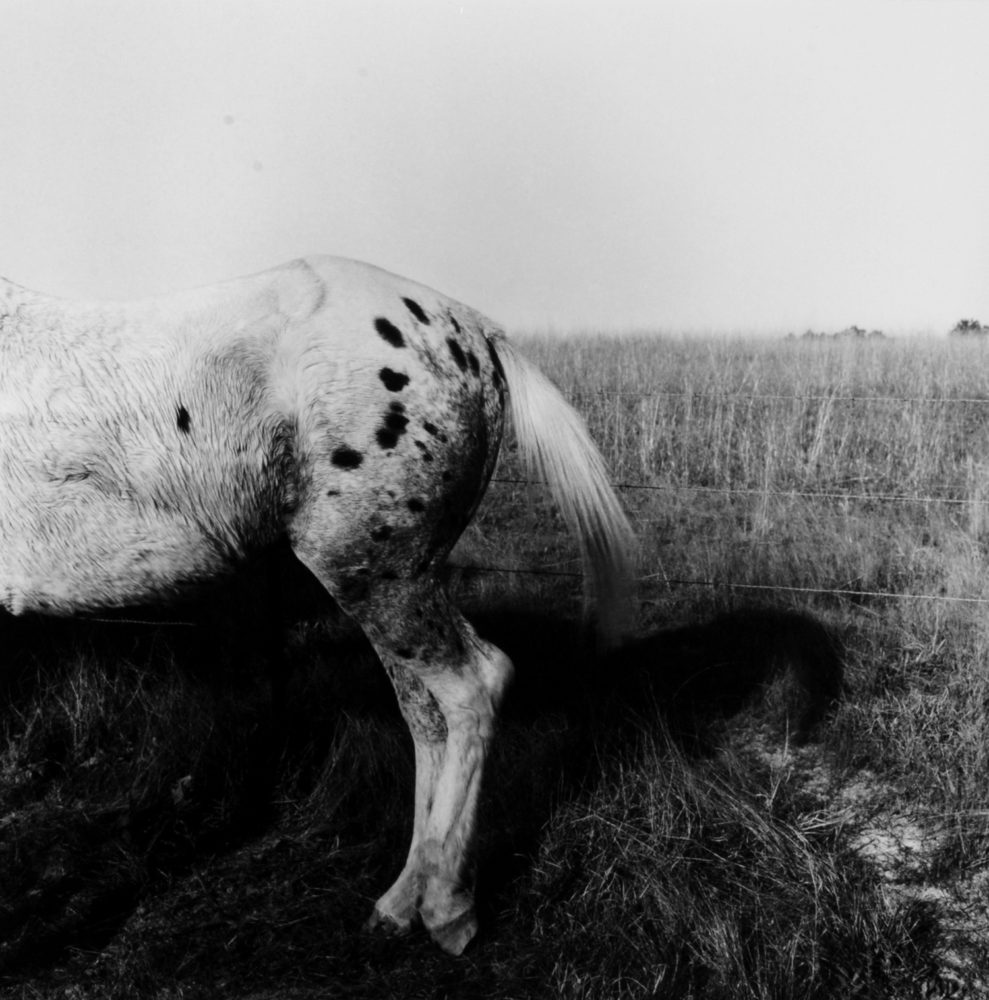 The Blue Man: Photographs by Keith Carter is on exhibit June 21st-August 30th, 2020. Organized by the Tyler Museum of Art, this exhibition showcases 50 photographs from Keith Carter's Blue Man series held in the TMA's Permanent Collection. The images, taken in the late 1980's, highlight a variety of people and places found around East Texas. Rooted in a documentarian tradition, Carter's images capture the ordinary as well as the unimaginable subjects that make our region unique. Keith Carter (b. 1948) is an internationally recognized photographer and holds the Endowed Walles Chair of Art at Lamar University in Texas. His work has been widely exhibited and can be found in numerous museum collections including the National Portrait Gallery, Smithsonian American Art Museum and J. Paul Getty Museum.

"Landscape Photography" by Devin Codina opens September 12th
Featuring photography by a Houston based photographer.
A new art exhibit, LANDSCAPE PHOTOGRAPHY, featuring art by Devin Codina will open September 12th in Downtown Tyler. The Martin Walker Law Firm at 121 N. Spring St. will host the show in its award-winning facility, which historically served as the Arcadia Theater but now serves as the law firm's headquarters.
Devin is a 28-year-old outdoors enthusiast. While his roots are in Texas, he recently spent the majority of his time exploring the U.S. following his passion for photography. He recently just completed a trip to Utah, Montana, Wyoming, Oregon, and Arkansas, to photograph parts of the United States that not many people have a chance to experience. Many of the areas Devin discovers are difficult to navigate and get to. Growing up, he has always had the need for adventure and the desire to explore the outdoors. While completing his degree in Environmental Science at Texas State University located in San Marcos, TX, he began to explore, travel, and camp throughout Texas. As Devin's passion continued to grow, he wanted to document his travels to share with his native Texas friends and family. He bought his first GoPro to record these experiences. As he continued documenting these adventures, he was lucky enough to have a Nikon DSLR passed down to him, that's where it all began. Since being given that camera, he has traveled to numerous states and countries, documenting how he sees the world and sharing it with those around him.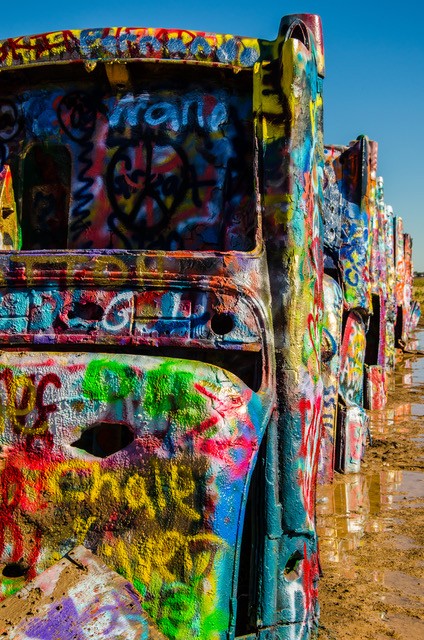 Complimentary refreshments will be served during the evening.
Organized by AASH (Arcadia Art SHow) and Dace Kidd.
Free admission.
The show will be on view until October 30, 2020.
Opening Event Details: Sat., September 12, 2020, 7-9.30 p.m. at Martin Walker P.C. (historically the Arcadia Theater), 121 N. Spring St., Tyler, Texas 75702
Exhibit information: On exhibit through October 30, 2020. Free admission. Mon-Thur 8.30 am – 5.00 pm, Fri 8.30 am – 4.00pm
For further information and more images, contact: aash@artshowtyler.com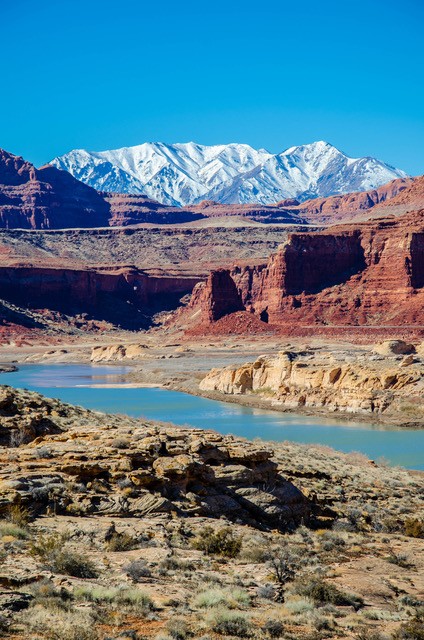 Russell Belue: Inside the Artist's Studio  

Difficult Paths Often Lead to Beautiful Destinations
Russell Belue concludes, "I have something I would like to add, perhaps advice for those wanting to become artists. You can have everything, including talent, and still get nowhere, or a person could be born with nothing and become an accomplished artist. I am speaking from experience. I have found myself saying or thinking, if only I had a bigger studio, more time, better lighting and art supplies, or if a decent gallery would give me the time of day. It is never going to be easy to be an artist whether one has everything laid out on a silver platter or not and there will always be excuses wanting to get in your way. Being an artist is a difficult path, but I think it has been worth it. At least that is what I keep telling myself.
By Derrick White
"School is good. Residencies are good too, but the things I have learned while actually painting are where the education really is," states local artist Russell Belue. He continues, "I started making art around the time I could pick up a pencil or a crayon. Later, I took after school art classes and art classes in high school which turned me on to the idea, I might want to do this forever. I went to art school after graduation at the Savannah College of Art and Design and after 3 years, I moved out west. I ended up in Santa Fe, New Mexico. I have been painting ever since." Belue now lives in Mixon, Texas just south of Tyler, here with us, behind the pine curtain.
Russell's paintings span a wide assortment and they burst with colors, textures, and surfaces leading your eye rapidly around the composition again and again and they vary in subject matter from purely non-objective to satisfying, bulbous figurative forms. He explains, "My style is about the paint. It ranges from abstract expressionism and mostly non-objective to more detailed paintings of figures and portraits. My style has involved, over the years, being in the moment. I try to capture the light in a landscape or when painting from a model, capturing the ever-changing expressions and feelings transpiring during the sitting. I have tried hard, over the years, to not allow my art to get too formulated in its approach. I want every individual work of art to be treated as a completely new beginning, if possible." Russell creates mostly with oil paint and watercolor. Belue describes, "I have been painting with watercolors for about 30 years. Watercolor is about light and transparency. Also, it is my favorite medium to take traveling for practical purposes. Oil paint, more recently, has been the paint for a series of abstract paintings. These works focus on the surfaces and textures on the canvas. I want the surface to feel like an open wound." 
Perhaps Belue has always used art, as many of us do, to help heal trauma or to treat open wounds. Russell states, "As a teenager, I needed an outlet to express myself, and a world to escape to. It has always been easier to communicate via painting than by other means. I had more anger to deal with at the time as well. I let it out in the form of art-making. The process of art has helped open my mind to ideas and ways of being. It has given me a skill set I am glad to know and have. It has challenged me to become a better problem solver and has certainly strengthened my abilities of observation. I see things the way I see them and I wonder, sometimes, if I would see them in that light had I never taken up painting."
There are difficulties for most artists along the way. As Russell affirms, "The fact few people really care about art can be frustrating. Art takes up one's entire life, if they are serious about it, but the amount of money it brings in does not always compensate. Also, I think artists must deal with self-doubt and it is hard. I can look at my friends and all their material wealth and I think to myself I made a mistake by spending so much of my life pursuing something often not providing. Also, I think wanting or needing others to understand what you are doing can be frustrating when they do not seem to get it." 
When asked about other visual artists he finds interesting or draws inspiration from Russell answers, "My favorite artists change often. These days I am nowhere near a museum physically, but we have the internet. Nothing compares to seeing art in person, but Instagram and other sources allow me to see what artists are doing all over the planet, which is fantastic. There are some brilliant things going on in the world of art, and I am into it. My favorite artists when I am landscape painting are the impressionists like Monet (Claude Monet, a French artist, and creator of French Impressionist painting), but some of the best watercolor landscapes I have seen are by Andrew Wyeth (Wyeth was primarily a realist painter, depicting rural and small-town Midwest America). I love Marsden Hartley's (American modernist Cubist-inspired painter) and Arthur Dove's (modernist, often considered one of the first American abstract painters) colors and compositions. Georgia O'Keeffe (American artist known for her paintings of enlarged flowers, skyscrapers, and New Mexico landscapes) paints a flower-like no-one else. Some of my favorite figure and portrait painters are Alice Neel (American artist, known for portraits of friends, family, lovers, poets, artists, and strangers), Lucian Freud (British painter specializing in figurative paintings and the grandson of Sigmund Freud), John Singer Sargent (American valued as the leading portrait painter of his generation) and many more. I think Jenny Saville (large-scale painted depictions of nude women) is getting her due respect and she is one of the best living figurative painters. I love looking at the painters you know are all about the surface of the paint. Wayne Thiebaud (American-known for his colorful works depicting pedestrian pies, ice cream cones, and pastries), I get hungry when I look at those desserts. There is a whole plethora of young up and coming artists who are just great. I am glad I can watch their progress, if only on Instagram."
Russell Belue concludes, "I have something I would like to add, perhaps advice for those wanting to become artists. You can have everything, including talent, and still get nowhere, or a person could be born with nothing and become an accomplished artist. I am speaking from experience. I have found myself saying or thinking, if only I had a bigger studio, more time, better lighting and art supplies, or if a decent gallery would give me the time of day. It is never going to be easy to be an artist whether one has everything laid out on a silver platter or not and there will always be excuses wanting to get in your way. Being an artist is a difficult path, but I think it has been worth it. At least that is what I keep telling myself."