Inside the Artist's Studio:
Pay attention to that man behind the curtain.
Derek Frazier
By Derrick White
"I urge you to please notice when you are happy, and exclaim or murmur or think at some point, 'If this isn't nice, I don't know what is.'" – Kurt Vonnegut.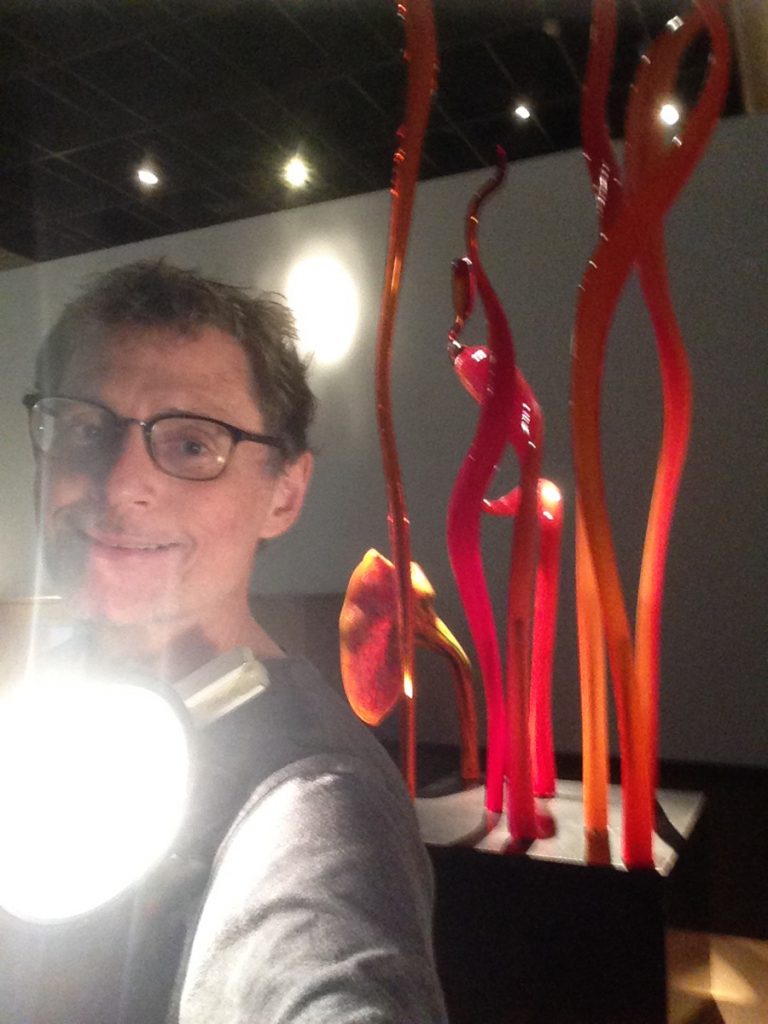 There are a lot of things to be happy about here in East Texas, especially in the visual arts. I want to introduce you to Derek Frazier to again highlight a member of the gem of a museum, the Tyler Museum of Art. If it isn't nice, I don't know what is. Derek is the museum's behind-the-scenes preparator (an art handler working with lighting, art objects, and all aspects of installations and de-installations). Frazier earned his Bachelor of Science degree in biology and ecology from the University of Texas at Arlington, and a Bachelor of Arts degree in art and a Masters of Arts degree in English literature from the University of Texas at Tyler. He also has graduate hours taking sculpture, art, ichthyology (fish science), limnology (lake science), and civil engineering. Derek Frazier is truly a contemporary Renaissance man of numerous talents, with a wealth of knowledge and a loyalty to accuracy. 
He states, "I've always reveled in our species' creativity, whether it's in science, the humanities, or just an old man sitting on a backwoods porch whittling. I've been to 40 American states, 6 Canadian provinces, and Europe twice; everywhere I go, I seek out the places not listed in books and the people who live there. Everyone has a story and a perspective on the world, and museums are just about the only place most of us can experience times and places far removed from our own." He continues, "Good art, both visual and literary, brings me a wider understanding of cultures unfamiliar to me, helps to define the culture in which I live, and strengthens my compassion for people who may be marginalized or deemed inconsequential by our society at large."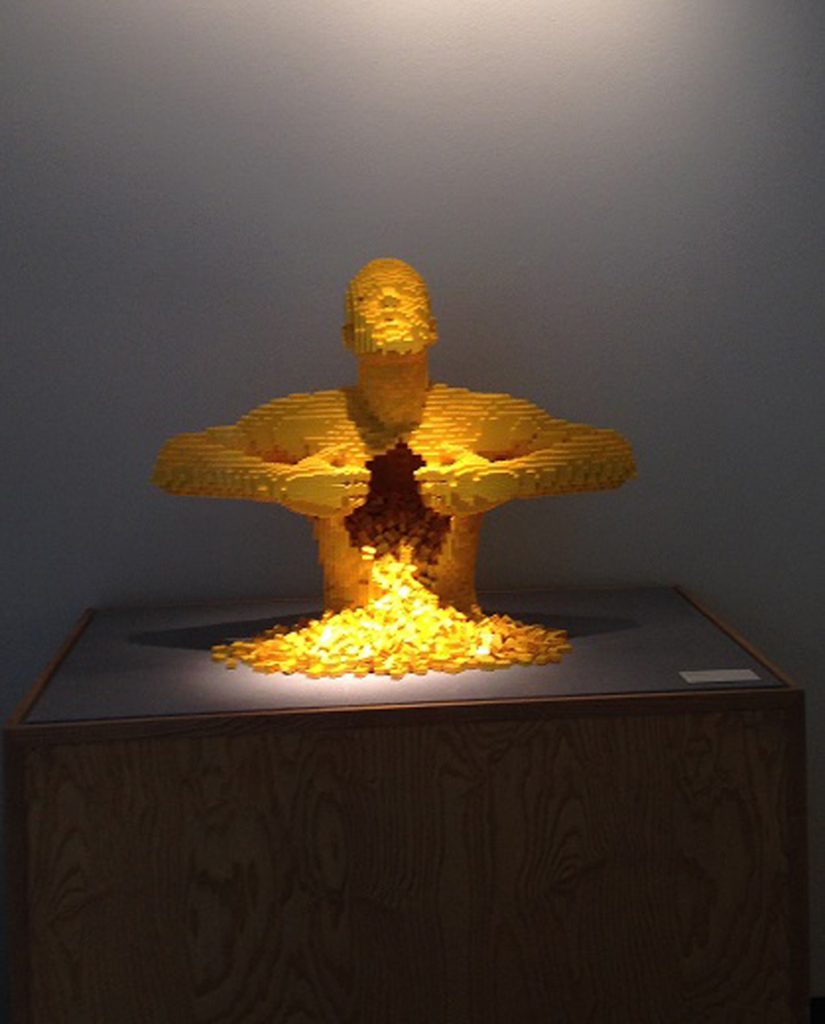 As an art student Derek was interested primarily in sculpture and mixed media, drawn to their physicality. "My favorite techniques for making things involve cutting, chopping, burning, and staining paper with coffee and wine. When I started my Master's degree I began writing. I've written a few novels and have had short stories, flash fiction, and poetry published in literary journals half a dozen times or so. Right now I focus my creativity on presenting visually striking and informative exhibitions. I want people to be drawn into the galleries with intriguing lighting and precisely installed work," Frazier says. And draw people into the galleries he does, successfully. The installations and the lighting of the exhibitions at the Tyler Museum of Art are outstanding, meticulous, and equivalent to world class museums.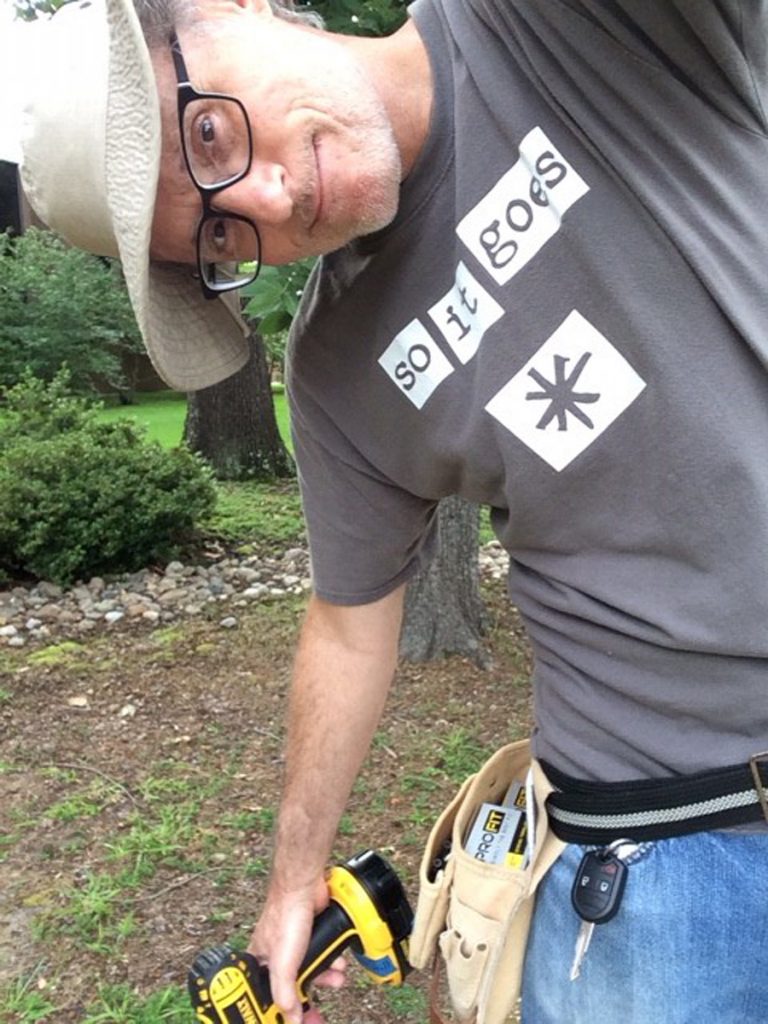 Derek explains, "Before installation begins, I spend an hour or so in the empty gallery, brainstorming about the best way to make the art shine. One of the most important elements in a good exhibition is the lighting. I always go through the same steps: first I come up with a general idea, and then we start placing fixtures to see if it's going to work. In the corner of the gallery I always have what I call my thinking chair, and at this point I spend a lot of time sitting there and working out problems or coming up with new ways to illuminate (both literally and figuratively) the work. Then we go around at least three times more and tweak the lights. The final step is to fine tune everything. The process takes three to five days, and I often start over more than once." 
Derek adds, "I've hung more than 1100 frames for the museum, so I really enjoy installing work involving something beyond measuring and setting them on hooks. The Candyce Garret exhibition featured large stone sculptures in the gallery and around the Tyler Junior College campus which was fun, and so was lighting the Legos and Dale Chihuly (glass) exhibitions. Our installation crew and I (our registrar, Leah Scott, and our interns) do the 100 things in the gallery no one will notice. An example is from the recent Leticia Huckaby show: we hung an exceptionally large piece on the wall and it was perfectly, precisely centered. That was exciting and satisfying, even though no one besides us ever noticed." It is this invisible craft that makes a positive impact on the audience's experience of viewing artwork.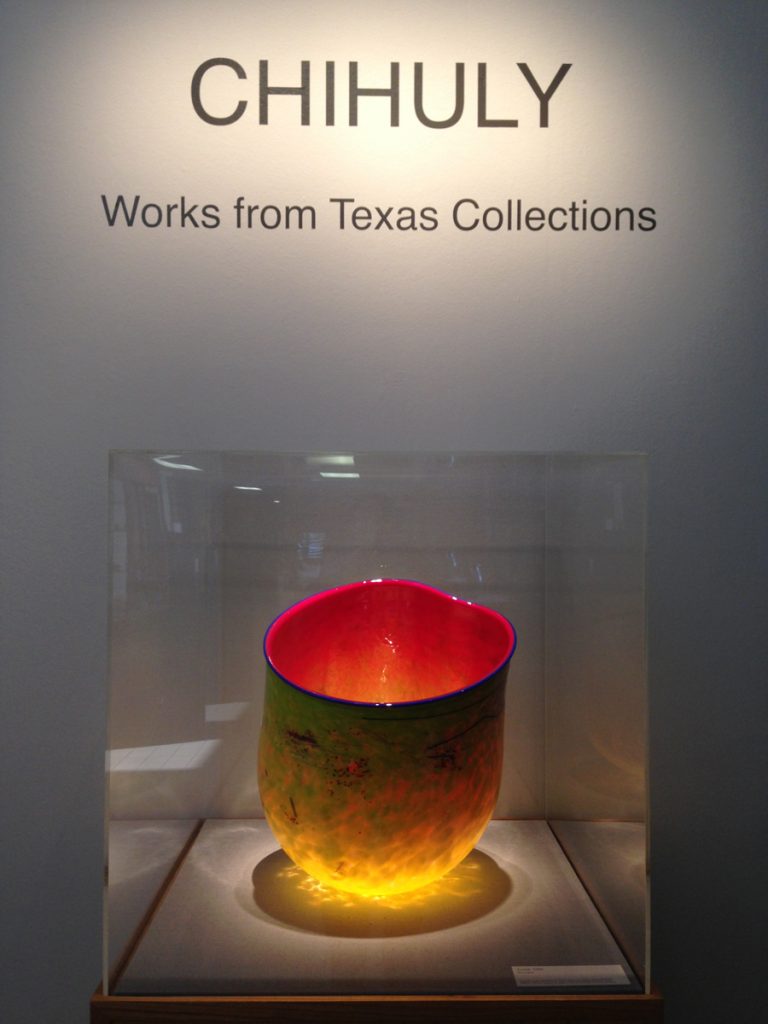 Derek states, "I think social media and the Internet blur the lines between local, regional, national, and world cultures, which I am sorry to see. There are some Texas artists who still draw inspiration from the world immediately around them, but large galleries and even larger museums are affecting more and more of our artists. I respect Texas artists like James Surls (modernist, organic sculptor), William Montgomery (central Texas painter and printmaker), and Chance Dunlap (TJC art professor and sculptor) who seem to be less inspired by New York galleries than most. As far as new media and trends go, I expect to see more recognition of graffiti and photography. A selfie with a filter doesn't qualify as fine art, but a hundred selfies combined into one work might." Some of the artists Derek Frazier finds inspiring are Louise Bourgeois (large-scale sculptures and installations), Richard Long (sculptor and land artist), Pip 'n' Pop (psychedelic candy mountains), Titian (Renaissance artist of the Venetian school), Nancy Graves (sculptor, painter, printmaker, and filmmaker), Donald Judd (minimalist sculptor), and Paula McDermott (TJC art professor and organic sculptor).  
In discussing the growing art scene of East Texas Derek responds, "Tyler is slowly beginning to support the arts, which is a good thing for everyone in our community. I am especially impressed with a local group of artists called East Texas Creatives, who seem to be driving this trend. I wouldn't call it a renaissance of art yet, but these artists and those who support them definitely are carrying the arts forward in a positive and meaningful way. Right now there are a few individuals and businesses doing the lion's share of supporting local art, which is to be expected at this point in the process of assimilating art into the community. We are at a potential turning point: support can grow or it can fade, and only the community and groundbreakers can determine the future of visual art in Tyler." So it goes.