By Johnny Griffith
Success in the music industry is an equation that has many variables of which talent is but one. Who you know, who they know, timing, and good old fashioned luck can all influence the career trajectory of an artist. However, if you ask anyone who has enjoyed success for longer than the proverbial fifteen minutes, they will tell you that a good work ethic is crucial for longevity in the business.
Chris Colston, a local country artist from Lindale, has been putting in the time and the miles needed to gain exposure, experience, and fans from across the state and beyond. Colston, along with drummer Tony Foster, guitarist/vocalist Riley Foshee, and bassist Scott Phillips, has been working hard to craft a sound that gives a great chance for success. We had spoken to Chris a couple of years back and decided to catch back up to see how things were going since we last spoke: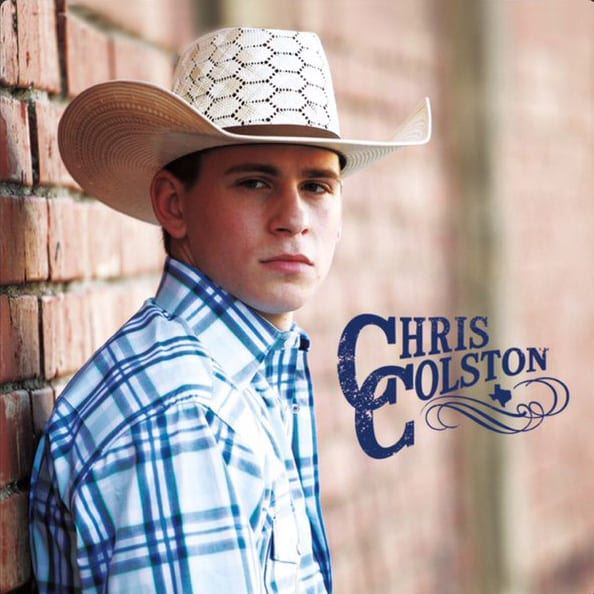 Johnny: The last time we talked to you it was 2015, and you were starting to play more gigs out of the area. How far has the journey taken you from then to now in terms of where you are booking shows and the exposure you've gained out of the East Texas region?
Chris: Since we last talked, we have played venues in Oklahoma, Arkansas, Missouri, and Texas, and we currently have a show booked this summer in Arizona. We are gaining ground all over Texas, and we are very excited to be gaining ground in other areas too. Our new EP is being played by stations in Oklahoma and Missouri as well as many stations all across Texas, which is very exciting. When we played in Missouri last spring, people were singing along to Blacktop Gospel, which was cool! The radio station in Springfield had been spinning for several weeks before the show so fans were there and ready to hear it live.
Johnny: Along those lines, back in 2015 you had released your first album, and now in 2017, you've released an EP. How was that process and did you find it different from the first experience?
Chris: It took about 8 months to get the new EP finished, and then we waited until what we thought was the right time to release it, so it ended up being about a year long process from start to finish. My first album, "Guitar Playin Outlaw," was recorded before I had a band, so we used some great studio musicians. This EP is different because it was recorded with my band and captures my sound. When folks listen to this EP, they are hearing what we sound like live, and that is what I like a lot; it's real.
Johnny: How has the reception to the new release been so far?
Chris: So far, feedback has been great. It is getting a lot of exposure through Spotify. Stats from Spotify show that most of the listeners are in Houston, Dallas, and College Station, so that's cool.

 Johnny: So Lindale has a reputation for producing good musicians. Is there any feeling that you have a certain expectation to live up to due to that reputation?
Chris: Not really. I mean it's great being from the same hometown of Miranda Lambert, but on the other hand, I'm just doing what I love, just like she did.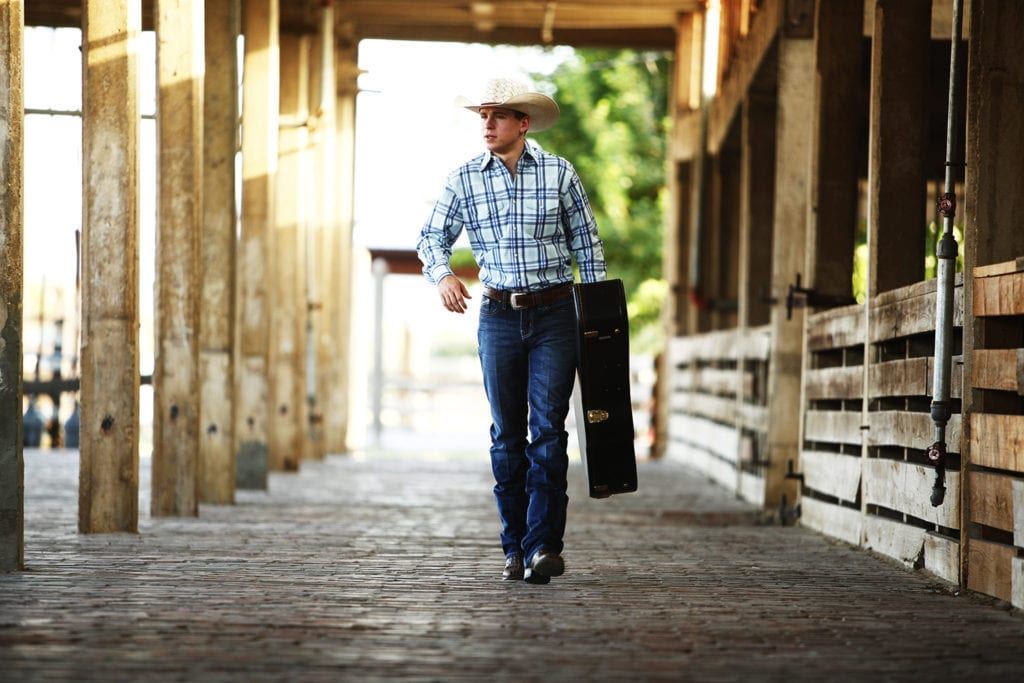 Johnny: Who was your biggest influence, musically, when you were first starting out?
Chris: Stoney Larue was a huge influence for sure. He is an incredible musician, songwriter, and vocalist. I play their "Live at Billy Bob's" album all the time.
Johnny: East Texas has a strong singer/songwriter community. Do you often collaborate with other local writers and, if so, how has that process made you better at the craft?
Chris: I do think collaborating with other writers has made me a better writer, but I don't just write with anyone. I try to keep my circle small, and I only write with a few people.
Johnny: Listening to your music, you mention your grandfather often. How important has your family been in you being where you are today, and where you want to get to with your music?
Chris: Family is everything and always will be. I have a very large family, and every single one of them supports what I do. I have learned what a blessing that is because I have met other artists who don't have that, and it's a struggle for them sometimes. When I made the decision early on that music is what I wanted to do with my life, my mom told me that I had chosen one of the most difficult jobs to pursue, but if that is where my heart was, then they would support me.
Johnny: Are there any of your shows coming up this year you're more excited about than usual?
Chris: I am really looking forward to opening up for Randy Rogers in Lindale at Love and War in May. I have followed Randy's music for years and really like his style. I am also looking forward to our show at the Alpine Country Blues Festival in the mountains of Alpine, Arizona in June.
Johnny: So it's been two years since your last interview here, let's catch up on the survey questions: Best live concert you've seen in the past two years?
Chris: Probably the Cameron Nelson and Cody Johnson concert at Cowboy's in Tyler.

 Johnny: Best hamburger you've had on the road?
Chris: The #2 from Whataburger all day long! And don't forget the bacon.
Johnny: Most memorable gig you've performed the last two years?
Chris: It would have to be opening up for Shane Smith and the Saints to a sold out crowd at Love and War in Plano. The crowd was great.
Johnny: Dallas Cowboys or Houston Texans?
Chris: Cowboys even though they can't seem to catch a break.
Johnny: Best album you've bought the last two years?
Chris: "The Whippoorwill" by Blackberry Smoke.
Johnny: If you could play any show, anywhere, tonight, where would it be?
Chris: Billy Bob's Texas.
To catch upcoming tour dates and the latest music, check out Chris Colston online:
Upcoming Shows
April 5th – Poor David's Pub, Dallas
April 6th – The Back Porch, Kilgore
April 7th – Love and War Lindale w/Jason Boland, Lindale
April 13th – Fat Jacks, Texarkana
April 20th – White Elephant, Fort Worth Stockyards
April 21st – Drunken Mule, Commerce with Drew Fish
April 27th – The Woodshed, Ft Worth
April 29th – Moore's Store, Ben Wheeler