Heather Harper: Good Things Come To Those Who Wait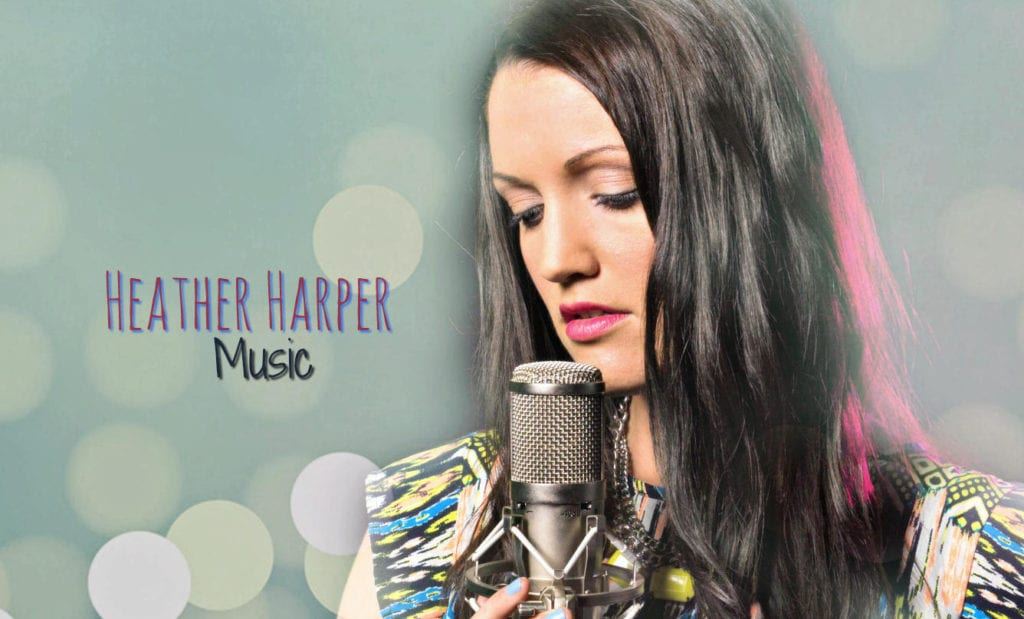 By Johnny Griffith
We live in a culture that's more and more obsessed with instant gratification while less interested in waiting for anything. Whether it be binge watching entire seasons of your favorite show, ordering your coffee ahead of time, or starting a job expecting a corner office, we want what we want, and we want it right now!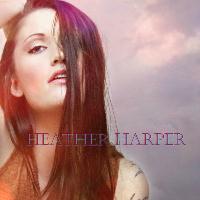 There is a local rising pop musician, however, who is going against the flow and taking her time with her music career. Born and raised in Tyler, Heather Harper is a 2007 graduate of Robert E. Lee High School who has music in her blood, yet is only recently getting her career off the ground. Heather got her first guitar around age 7 and learned to play by ear while listening to her family members perform. A natural talent, Heather would frequently sing the national anthem at games and create self-made CD's to give out to her friends and teachers "just in case she became famous someday." Well, that day might be just around the corner as Heather just released her first single back in February and seems to be poised for success.
She sat down with us recently to tell us a little bit more about herself:
Johnny: Your interest in music began at an early age. What was your motivation to start playing music in the first place?
Heather: I first picked up music at just 3 years old. One night my mom heard a noise coming from the bathroom and heard singing, and my mom thought it was coming from a doll, but when she looked in it was me singing. It was a part from the movie "Little Mermaid" from the scene when Ariel got her voice back. She couldn't believe such high notes were coming from such a little girl like me and the fact that I was able to hit those notes. I believe that was the first time my mom knew I could sing and ever since, I haven't stopped singing. It was my mom who inspired me the most to get into music. Growing up I used to watch her perform around locally for church and community events. She even got an opportunity in Nashville one year. Eventually, I got to join in with her at events starting when I was about age 10, and it was at that moment I knew that's what I wanted to do.
Johnny: When and where was the first event you performed at publicly?
Heather: Well, I first started performing in church, and my first big event was at the Chandler City Hall when I was just 11 years old in 2000. I remember I was dressed up really western and sang "Daddy's Hands" and "Love Can Build a Bridge," and then mom and I sang "Grandpa" together.
Johnny: Who were some of the early musical influences that shaped your style?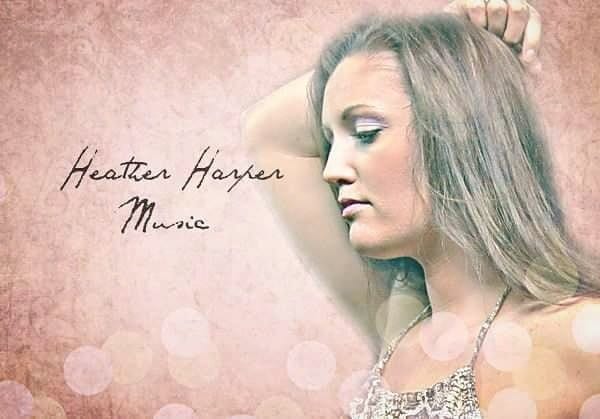 Heather: Growing up, my musical influences at the time were Britney Spears, Christina Aguilera, The Backstreet Boys, Shania Twain, Alanis Morissette, and many more. And even in today's music, such as Taylor Swift and Tove Lo, have a lot to do with my musical influences and the shaping of my signature style/sound.

Johnny: When did you begin writing your own music?
Heather: I first started writing songs when I was in middle school. It started with me writing poems first then turning them into songs. But now when songs come to me, they first start with a melody in my head, then I put lyrics with it. A lot of my songs are written truth about my life or others' lives and even sometimes I may just write about something fun. Sometimes it takes me anywhere from 10 minutes to weeks to write a song. I write whatever comes to me. Just because I am a pop singer doesn't mean I am a pop songwriter. When I write my music I don't like to label myself a certain genre during writing time. I figure out later what genre the song would fit with. I have written many songs, anywhere from country to christian to pop, etc..
Johnny: In an area where Country and Rock are so prevalent, how did you gravitate toward pop music as your style of preference?
Heather: I grew up around mostly gospel, bluegrass, and country music because that's what my family mostly played. And that's what motivated me to want to be different, to just "do" something different. I didn't want to be like everyone else. And my parents were definitely supportive of the idea.
Johnny: Has that presented any challenges finding local gigs?
Heather: Well sure, but you just have to keep putting your foot down. I believe I am already making a difference. For example, I have been booked at Clicks, which has been known for being a rock music venue. I have already been playing here locally in the East Texas area and will continue to do so wherever I can.
Johnny: How integral has family been in your success?
Heather: My family is 100 percent supportive of my music career. They have all been there since day one and continue to be there for me every step. My family is what also helps me get through any challenges in my career.
Johnny: You recently released a single, "Moonlight." How has the response to that been so far and how was the process of recording for you?
Heather: "Moonlight" has so far been a great success in my book, for example, in less than one month it received over 7,000 listens on Spotify. It took me about a month to record it in the studio, which was at Studio 333 with Chad of Mauldin Productions. The recording process went very smoothly. I don't think I could have picked a better person than Chad to work with. I was amazed at how quickly he picked up my songs and knew exactly how I wanted them to sound. I also just got through last month in March shooting my music video, which is expected to be released sometime in May 2017. And I already have my next single "Emotions" ready, which just released a few days ago.
Johnny: Okay, so it's been 10 years since you graduated from Robert E. Lee, which is almost a lifetime in the music business. You settled down, married your high school sweetheart, and started a wonderful family, but do you have thoughts that maybe you waited too long to get in the game?
Heather: I always get asked this question, why go for it now? And why are you just now recording and releasing songs you have written years ago? My answer is, to be honest I am glad I didn't go for it 10 years ago knowing what I know now about the music industry. I feel back then I wasn't truly prepared and ready. I was offered many opportunities back then, but my mom and dad would both tell me it's not the right time yet, and I am glad I listened to them. But, it's about having patience, timing, educating yourself, your fans, not giving up, and most importantly trusting in God because he knows your future.
Johnny: What are you most proud of in your career so far?
Heather: What I am most proud of in my career so far is finally getting my songs recorded and released and also the thrill of performing for others. Music is not what I do, it's who I am, and to finally be able to express myself in my own music is an awesome feeling.
Upcoming Shows:
May 20th: M6 Winery, Bullard
June 17th: Kawa's Grill & Lounge, Tyler
For more info about Heather Harper go to heatherharpermusic.com or find her on Facebook.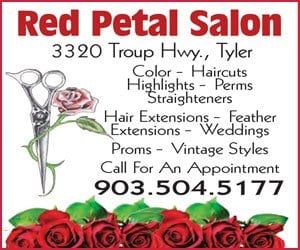 Live Music Guide, Tyler TX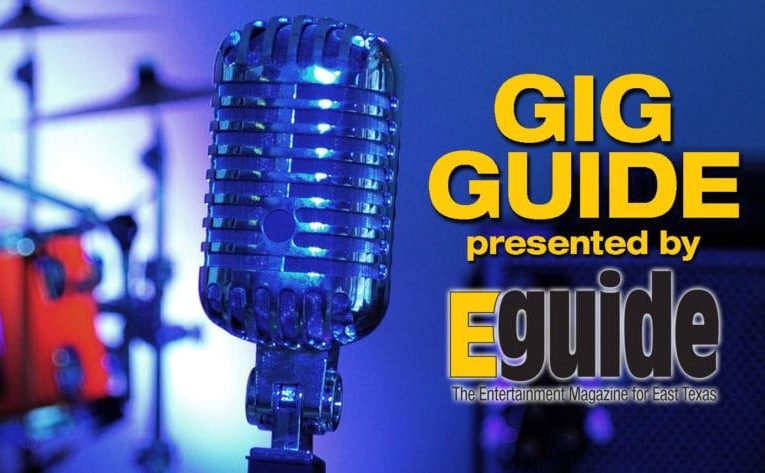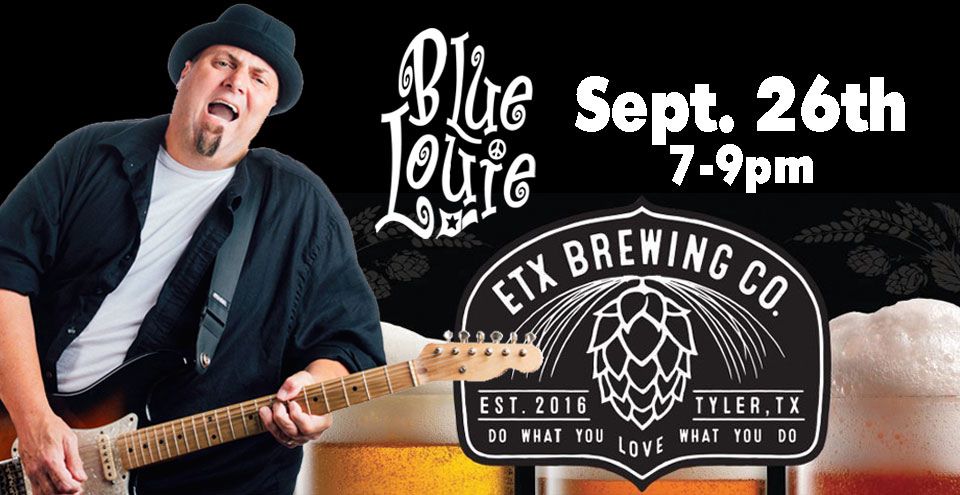 221 S. Broadway, Downtown Tyler TX
---
To list or make any changes to this Live Music Gig Guide for #tylertx, please e-mail to eguidemagazine@gmail.com. In the constantly changing world of Covid-19 pandemic, we at EGuideMagazine.com are making every attempt to keep everything updated. However, we suggest that you still double-check with the businesses to confirm that the events are still happening.



---
Cowan Center: Sept. 24th "Menopause the Musical"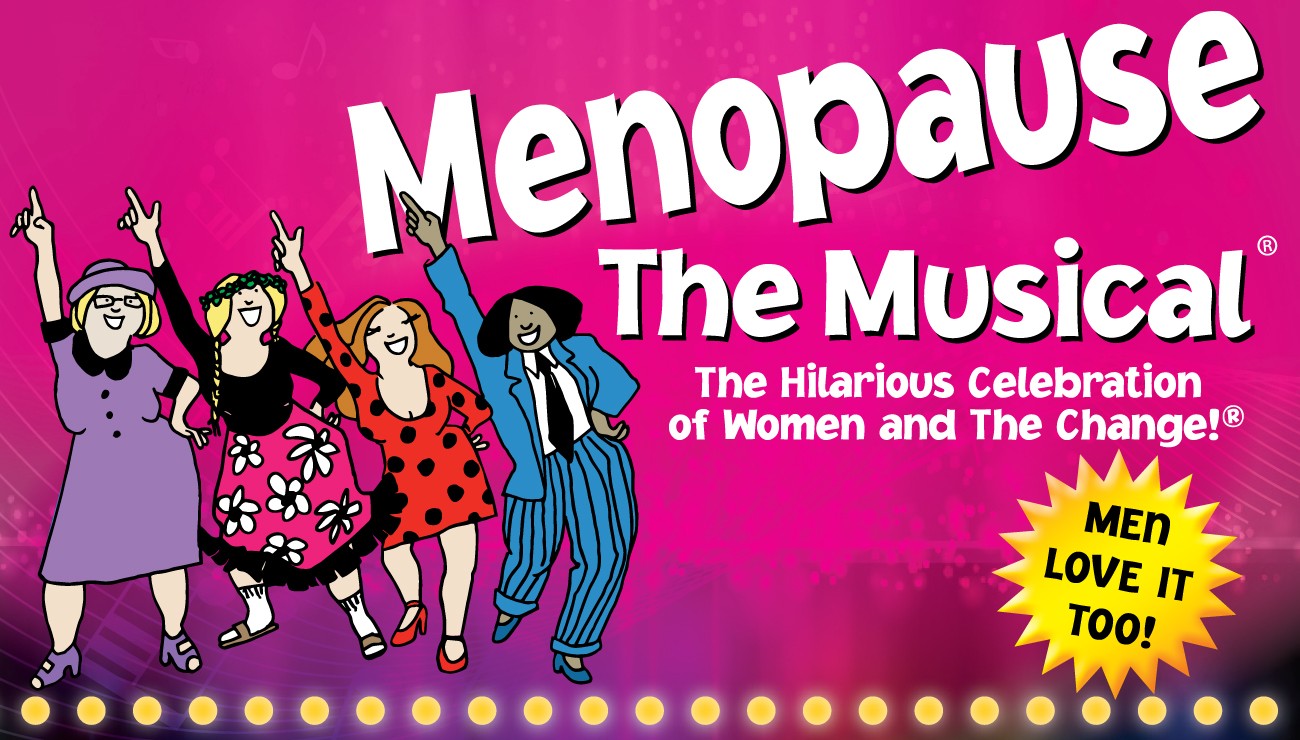 \For more events, check out EGuideMagazine.com 's entire


Wondering what is showing at the Cowan Center?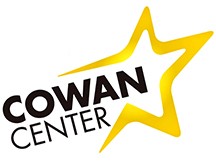 "This is our 24th Season! We can't believe it either! We promise to have lots of great talent again and will be gearing up as we celebrate a quarter of a century soon. Over the next 2 years we will be developing programming for new target audiences and upgrading our premiere venue known across the state and beyond as a magnet for amazing artists and shows."
All events are performed in the Cowan Center located on the campus of The University of Texas at Tyler, 3900 University Boulevard – FAC 1120 in Tyler, TX (Google Map).
QUESTIONS? Call (903)566.7424. More information and TICKETS can also be found at CowanCenter.org. Watch for announcements on Cowan's Facebook and Twitter pages too.
Upcoming acts are:
Keeping Her Groove: Lauren Alexander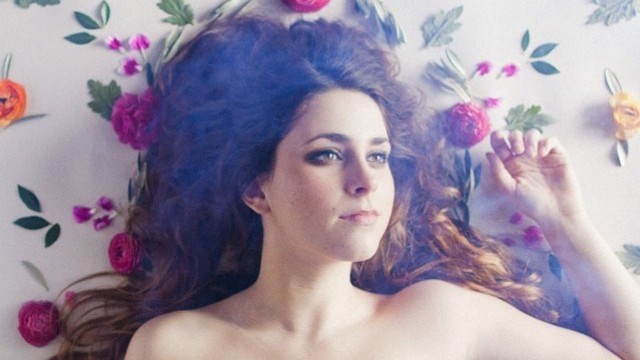 By Johnny Griffith
2020 hasn't been a kind year for working musicians, or really just about anyone for that matter, but it certainly seems in the maelstrom of chaos created by Covid-19, the financial and creative toll for musicians hasn't been getting front-page news. 
Between the complete shutdown, partial re-open, and then partial shutdown again, the number of stages up for grabs has shrunk dramatically, making gigs harder to come by. 
On top of that is the balancing act of health concerns for yourself and your family versus the desire to get out and connect with audiences and fellow bandmates. To say the landscape is challenging would be a gross understatement.
But musicians are a resilient, creative lot and have found various ways throughout the last few months to still get their music out for public consumption whether it be via live stream acoustic shows in their kitchens, new material available for streaming, or starting a podcast. 
All of these have given fans a much-needed connection to their favorite musicians, in a surprisingly more intimate setting, allowing for real-time requests and interactions as well as giving people an opportunity to still support the music with online donations via Paypal, Venmo, etc.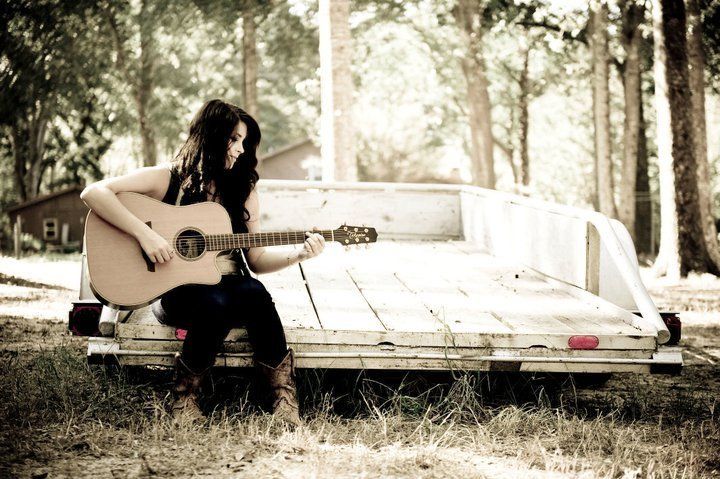 Speaking of podcasts (see what I did there?) I had the opportunity recently to sit down (virtually) with one of our local musicians, Lauren Alexander, and talk about how things have been going in the midst of the shut down for her, her family, and her band and what she's been doing to stay occupied in 2020.
Johnny: First of all, great to get to interview you again. I think the last time we talked was in 2017 and you had a baby and a new album on the way. A lot has transpired since then, but how has the transition to juggling motherhood and being a full-time musician gone?
Lauren: Thank you so much for taking the time to chat. Yes, a lot has changed since 2017. My baby is now 2 ½ and the world has gone mad! But seriously, besides the obvious hard times that are going on, things have been great. 
Motherhood has been the most incredible, rewarding journey. It was definitely a weird transition for me though, and something I'm sure I will always be working on. When you become a parent, everything changes. Everything becomes about somebody else, and there is SO much planning involved. If we've got a gig, I've got to make sure I've got a babysitter. I've got to make sure there are diapers, and toys, and snacks in the diaper bag. And most importantly, I have to make sure I raise a kind and loving human. 
I've definitely had to step up my game. I've never been much of a planner, I'm usually a "go with the flow and see what happens" kind of gal. So, yeah, the transition has definitely had its challenges. But I've grown in every area of my life. My songwriting is so much deeper, and more meaningful now, and I owe it all to my son, Rhodes.
Johnny: Speaking of a world gone mad, everything for working musicians pretty much turned upside down this past spring. What went through your mind when the order to close all bars, limit gatherings, etc., came down? 
Lauren: It was scary. Most of our income comes from playing live music, so not being able to play or book future shows has been weird and hard.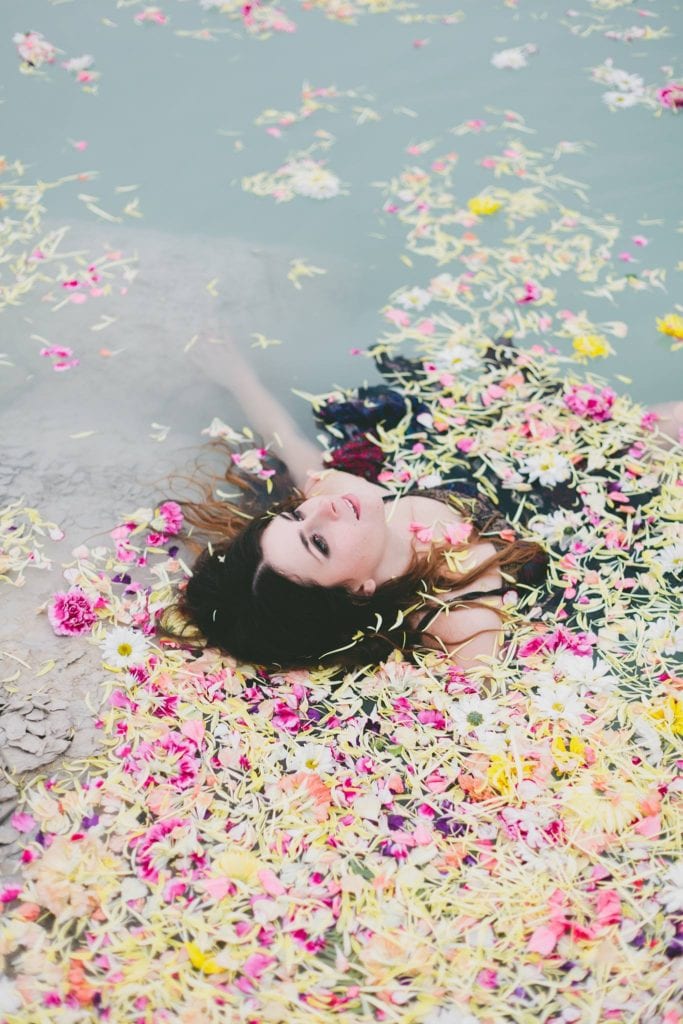 Everything feels uncertain. But I've been doing a lot of writing and filling up my cup. I'm trying not to focus too much on what I can't do, and focus instead on things I can do. Although this season is hard, I know it's not forever. 
Johnny: As things have sort of opened back up then closed back down and the general yo-yo effect has become the new normal, have you been working toward any specific goals for when things get back to "normal?"
Lauren: I've got a new album called "Field Notes" coming out. We are almost done recording, so I've been working really hard on that. 
I know a lot of bands are playing live right now, but that's really not an option for me with a young kiddo. Our babysitting options are very few at the moment. 
I'm not sure how touring will look going forward, but I feel good knowing that right now, I'm doing what I need to do to keep my family safe…even when my heart is aching for the road.
Johnny: A lot of musicians started doing live streams just to maintain that sense or normalcy, and to give fans a way to still enjoy that live music experience as well as show their appreciation through some creative tipping avenues. Did you climb on that train and, if so, did you feel that adequately satiated that desire to perform live in front of an in-person audience or did it still lack that…something? 
Lauren: I've done one live stream, and I've got another scheduled September 17th with the fine folks at Universal Language.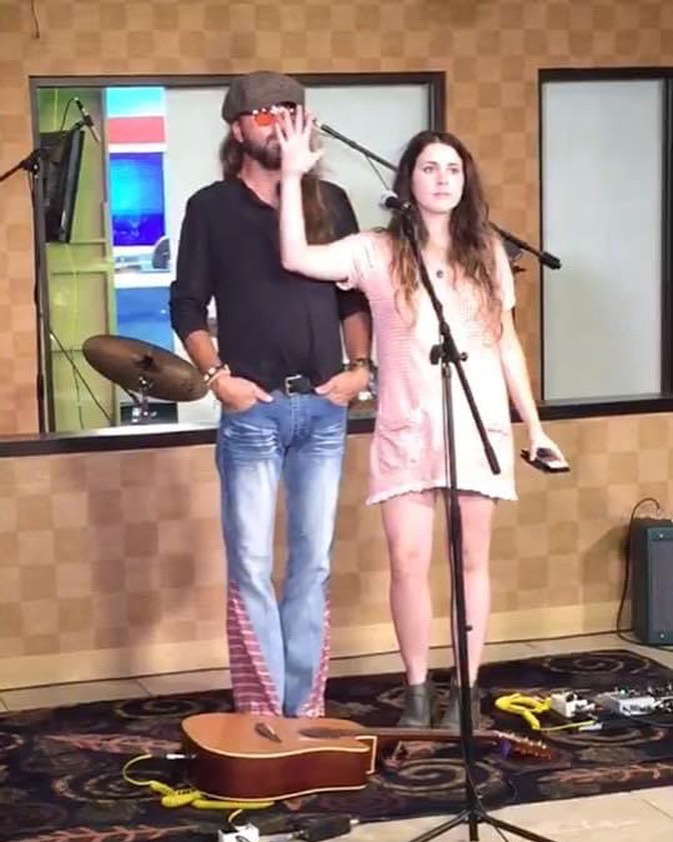 But I've gotta say, that first one was weird. I was really nervous. It's hard to connect through a screen. I'm glad we have the option to do live streams, but I sure do miss the connection. 
People have been very generous buying merch though. That has been so helpful. I'm not even sure they realize how much it means to an artist, especially right now. Spending $20 on a shirt helps keep the lights on and food on the table. It's also what has made recording this new music possible.
Johnny: So, you've got this new podcast, Groove LAB, you've started. When did that idea start to take shape in your head? Was it a product of boredom from the lack of a live creative outlet or was it something you'd had in mind for a while, or simply the fruition of a few conversations sitting around with bandmates and family? Or perhaps all of the above?
Lauren: Starting the Groove LAB podcast has been something I've talked about for a while. I started listening to podcasts when my son was born so I could have some "adult interaction" and feel like I was with friends when I couldn't be. I'm not the kind of person who can sit around doing nothing, so I just decided to go for it. 
Johnny: Were there any specific challenges to overcome in taking it from idea to reality?
Lauren: Luckily, we had most of the equipment we needed to record a podcast already, and my husband, Richie, was quick to get it set up. I do struggle with shyness, so reaching out and asking questions can be uncomfortable for me. I'm usually on the other side of the interview! Coming up with good questions, keeping the conversation flowing, while also knowing what I'm going to ask next is definitely a different skill set. Luckily, there's always room for growth and learning, and I so appreciate everyone's support in this new venture. 
Johnny: So when you made the decision "Yes, we're going to do this," did you have a solid idea of what your focus would be on or did that take shape on the fly?
Lauren: I knew I wanted to talk about music, but not really the full ins and outs of it. I also knew that unlike music, where I can practice and rehearse in private, I would need to jump in blindly with this and figure out how to make a good podcast host while in the thick of it. I'm not great at it yet, but the more episodes I record, the more comfortable I feel. I love the idea of giving other people in the music industry an outlet to talk about their art. The world is overflowing with incredibly creative and talented people, and I hope to speak to as many as I can!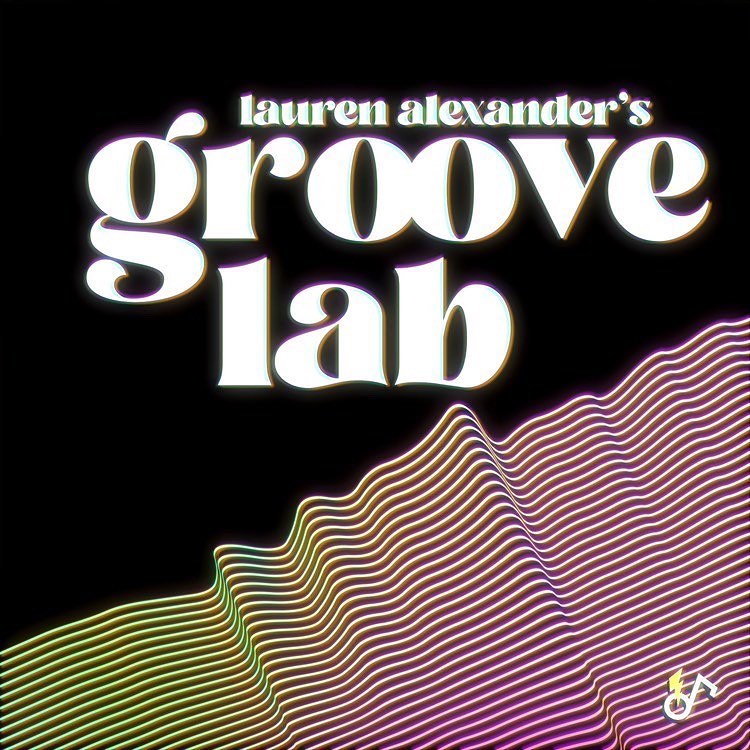 Johnny: So how did you land on the name Groove LAB?
Lauren: It was a back and forth for several weeks on what we should call the podcast. I aspire to make music you can groove to so that part was easy. LAB is an acronym for Lauren Alexander Band. I thought it would be fun to have that little element in the name. Groove LAB just felt really good and natural.
Johnny: You've got a couple of episodes under your belt now. How has the reality of producing a podcast been different from the idea?
Lauren: It's a lot of work! There's lots of editing involved. And I truly didn't realize the number of times I said 'um' and 'like'! I'm working hard to figure out the transitions of keeping a conversation flowing and asking every question that's on my list. 
I'm also starting to look into analytics and talk with people about sponsorships which have me very out of my element. But it's great. There's been lots of learning involved and I just kind of jumped in with nothing to lose so it's not super stressful.
Johnny: The first couple of episodes have certainly been entertaining and given us a personal look into the lives of a couple of musicians that, at least for me, were off the radar. What is your vision moving forward for the podcast? 
Lauren: I'm glad you think so. I listen back and think, "Oh God, is this really how I sound when I talk?!?" 
I'm only used to hearing my singing voice played back. Moving forward, I just hope that people keep enjoying it. I want to continue to grow and get better, and to be able to stay in the loop of what's going on in the music scene. 
Johnny: Do you have any guests lined up you're particularly excited about?
Lauren: I'm going to interview Drew Hall from Rosewood Studios soon. And Robert Woodward from Wunderful Design Co.! They've both been invaluable in helping me with my creative vision, so it will be fun to hear what they have to say and see if they have any good tips for other artists.
Johnny: Thanks again for taking the time to tackle some questions for us. Last question…who are you listening to, besides yourself, that really excites you these days?
Lauren: Thank you! I've been letting myself fall in love again with old favorites who have shaped me over the years….Pink Floyd, Neil Young, The Beatles. I'm also throwing in some TLC and No Doubt for good measure. 
You can follow with Lauren's adventures in podcasting online: