Cody Wayne: Going Straight To The Top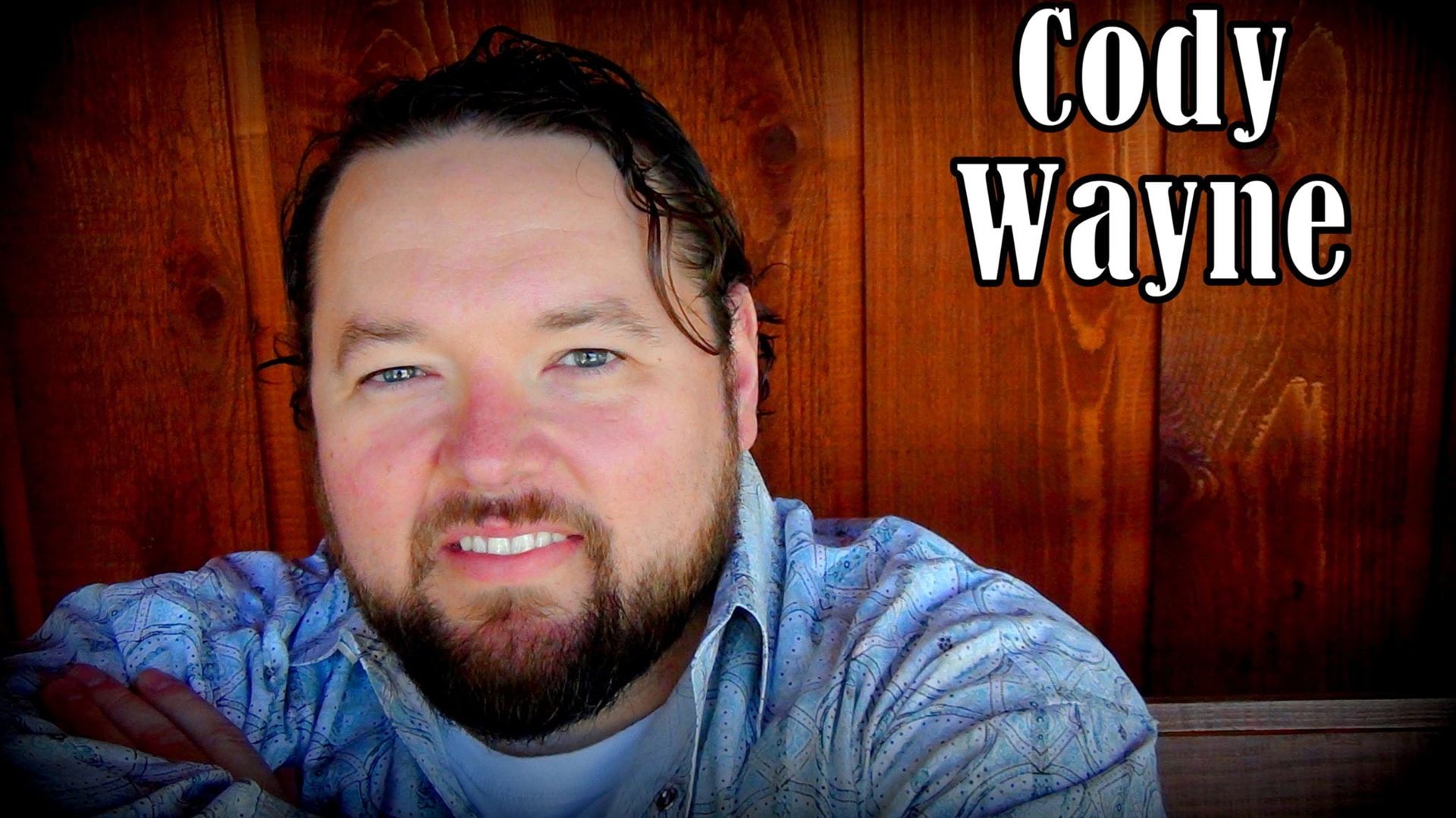 By Johnny Griffith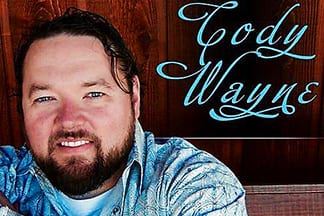 Most musicians grew up dreaming about being on stage at some point, in front of a crowd of energetic fans eager to hear the music they create. There might be some versions of that dream that include fame, music videos, and a life on the road. Cody Wayne wasn't one of those musicians.
Born in rural Rusk county, Wayne attended school at Leverett's Chapel and West Rusk, but playing music wasn't on his radar in those days. He certainly didn't see the journey laid out before him that would bring him to where he is now: the head of one of the hardest working bands in the area, having shared the stage with national touring acts like Neal McCoy, Eli Young Band, Kevin Fowler, Jerrod Neimann, and more.
Cody's love affair with music began in the most unlikely of circumstances while stationed in Japan during his enlistment in the Marines. After picking up his roommate's guitar he never put it down again, going so far as to have a guitar shipped to Iraq so he could continue practicing his newfound craft. After moving back to East Texas post-enlistment, Wayne continued playing music, which grew into writing originals, playing in bands, and eventually finding himself in his eponymous band with success firmly in his sights.
I caught up to Cody in order to get a better picture of what's going on with the Cody Wayne Band:
Johnny: When did you decide to take music past the hobby level and try to make it more?
Cody Wayne: We wouldn't be doing this interview without my beautiful wife Tamra. She is the real reason this went from a hobby to something more. She had the knowledge, drive, and passion to take it to the next level. Her drive, our family, and our friends who support us and come to our shows, are what keeps this band moving down the road.

Johnny: What is your current band lineup and a brief background on them?
Cody Wayne: We have a great group of guys that are extremely talented and really makes playing music that much more fun.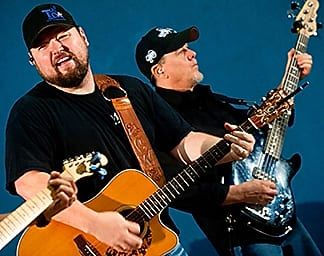 Lead Guitar – Daniel Brousseau from Overton, Texas played guitar and worked the farm his whole life with a little military background mixed in.
Fiddle – Vic Andrews from Chicago, Illinois by way of Dallas Texas is a retired Marine Captain, Graduate of the Naval Academy, and all around good guy.
Drums – Billy Rasnake from Whitehouse, Texas by way of Huntsville, Alabama. The heartbeat of the band, teacher of music, husband, and father to a great family.
Bass – Brandon Pinkerton from Lindale, Texas is also a teacher of music for multiple instruments, maker of knives, and the groove of the band.
Without these guys, and their families, we wouldn't be able to do any of this as well.
Johnny: How would you describe your music?
Cody Wayne: Our music is a mix of Hank Jr. with just a touch of Led Zeppelin and James Brown.
Johnny: Any previous recording work?
Cody Wayne: Yeah, there is an acoustic CD that every now and then someone reminds me of out there. Haha! Then, of course, there is the "Live At The Horseshoe CD."
Johnny: About how many shows a month are you guys currently playing?
Cody Wayne: Counting acoustic gigs, it ranges from 12 to 20 depending on the time of year. Again, Tamra is amazing at what she does.

Johnny: What have some of the biggest challenges been to devoting more time to playing gigs and traveling?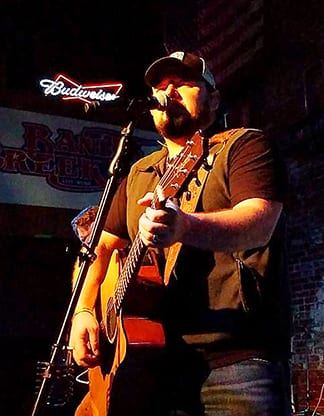 Cody Wayne: Being away from our families is the hardest thing for us right now. We have been real lucky, and again my wife is amazing at what she does, which literally is everything, and we are keeping everything in house. Meaning we do our own booking, promotions, PR, and distribution. One night we might work until 4am and then be back up at 6am getting the boys ready for school, or driving to the next gig, or whatever this crazy ride of life asks of us. I wouldn't change it for the world.
Johnny: What has been your support base through the journey?
Cody Wayne: Family and friends! We have been fortunate enough to be able to keep our family and friends involved in everything we do. When we were sending out our last single "Take Me Drunk," we had an assembly line in our living room. [Our kids] Hazen put one thing in an envelope, Arrington put another, Cason put another, Kayla put another, I did something else, and then Tamra put the final touches on it. It was our version of shelling peas with our grandparents.
Also, our friends have been a huge part of everything we do. I don't like saying fans because that feels to me like I am putting ownership on them. They are not mine. I am so thankful and appreciative that anyone wants to listen to our music and come to our shows. It still blows me away.
Johnny: What has been your most memorable gig to date?
Cody Wayne: I am still getting chills even telling this story now. We opened for Asleep At The Wheel in San Antonio for the Texas Association of Fairs and Events for their annual convention. We received a standing ovation after our set was done, which was unimaginable to begin with. Then we got to meet Ray Benson and the band. After that we walked out from behind the stage, after Asleep at the Wheel had already started playing, and got another standing ovation. Ray Benson stopped his show until the crowd stopped. Unbelievable!
Johnny: What's your proudest accomplishment so far in your career as a musician?
Cody Wayne: Just being able to play music and keep our family involved with everything and being able to have success and do things the way we want to.

Johnny: What's your favorite cover song the Cody Wayne Band does that nobody else is doing?
Cody Wayne: I would say our Jam with a mixture of Stevie Wonder, to The Fresh Prince, to some Aerosmith. It's just a little something different to change things up.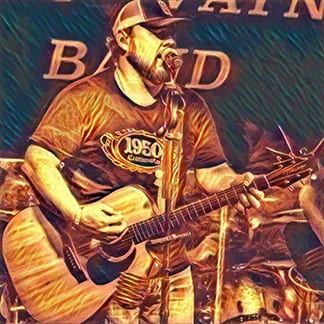 Johnny: Okay, let's say I'm out on the weekend looking for a live show to enjoy. What sets The Cody Wayne Band apart from the other options I have?
Cody Wayne: The energy and the atmosphere. We bring a Garth Brooks style, '80's stadium rock and roll show, to a honky tonk. Also, we keep it very family-friendly and get everyone involved from kids to grandparents. I'll be dancing around and climbing on anything I can find.
Johnny: Tell us about the new Single "Fly High" that just dropped? What was the story behind it and how was the recording process?
Cody Wayne: We are really excited about "Fly High." I went out to my father-in-law's ranch and asked him if he had any advice about business and life. He said to me, "If you fly high, you can come in low." Meaning dream big, and if it doesn't work then you can always come back to where you started. So, I took that and two sayings from my step dad and a football coach and wrote a life advice kind of song. Just like all of my originals, it's little bits and pieces of my life that come together to make a great song. The crew over at Rosewood Studios in Tyler are amazing to work with. Greg Hunt, Drew Hall, and Austin Deptula have put themselves in the mix with the largest names in music. We are lucky to have such a great studio here in East Texas.
Johnny: What's next on the horizon for the Cody Wayne Band?
Cody Wayne (smiling): Going straight to the top.
For more info about the Cody Wayne Band go to codywaynemusic.com or facebook.com/codywaynemusic.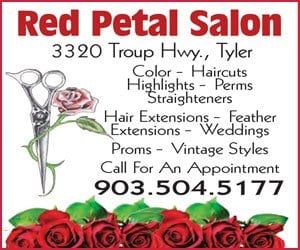 Rose City Strong: Buy Cool Swag & #supportlocal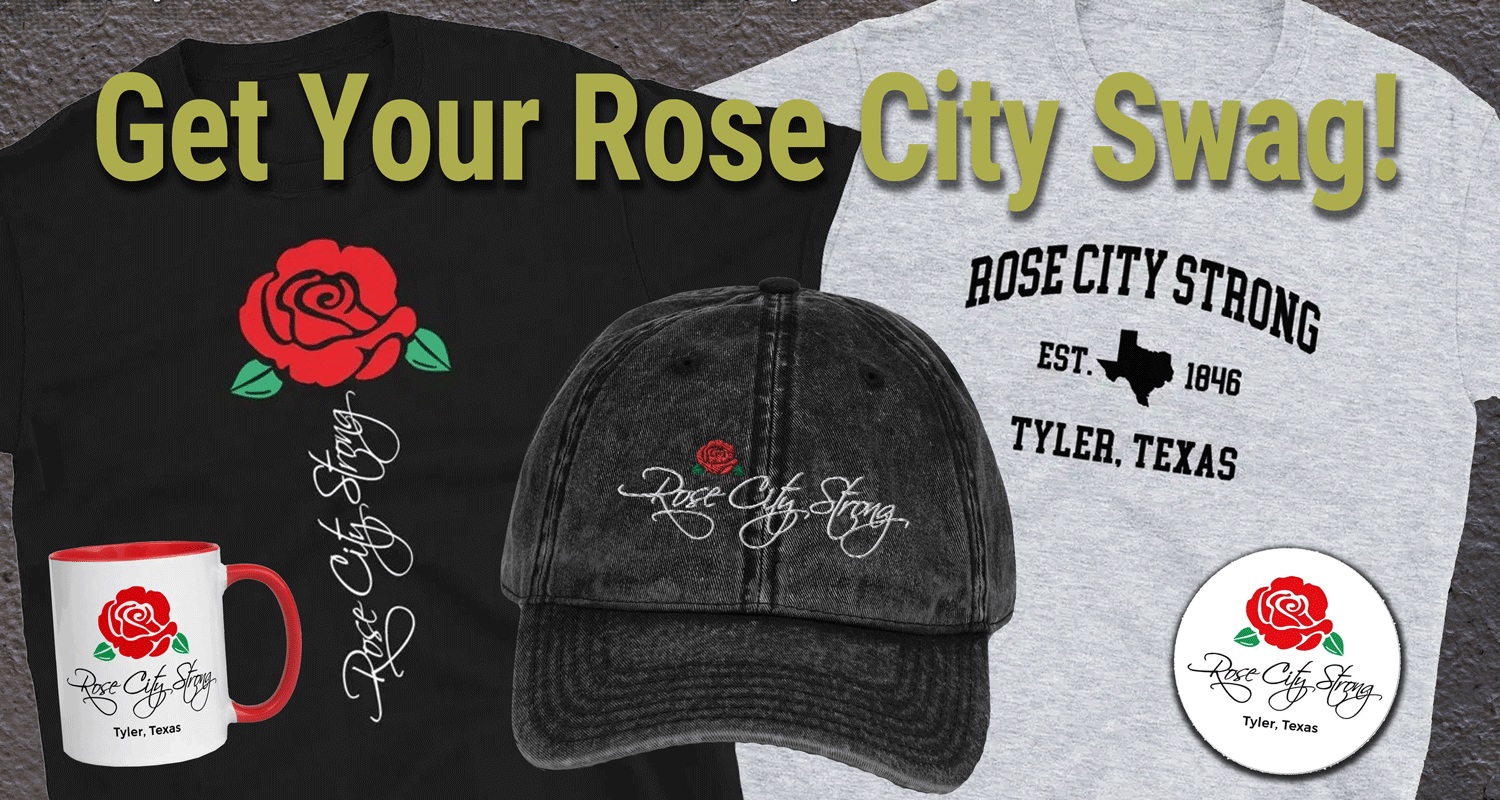 In these trying times, everyone wants to help and do their part. One way is to support local businesses. You can do so and get a cool t-shirt in the process!
VisitTyler and EGuideMagazine.com have teamed up and created a cool line of t-shirts, mugs, stickers, caps, and more!
Check out this cool swag and #supportlocal by being #rosecitystrong!

Live Music Guide, Tyler TX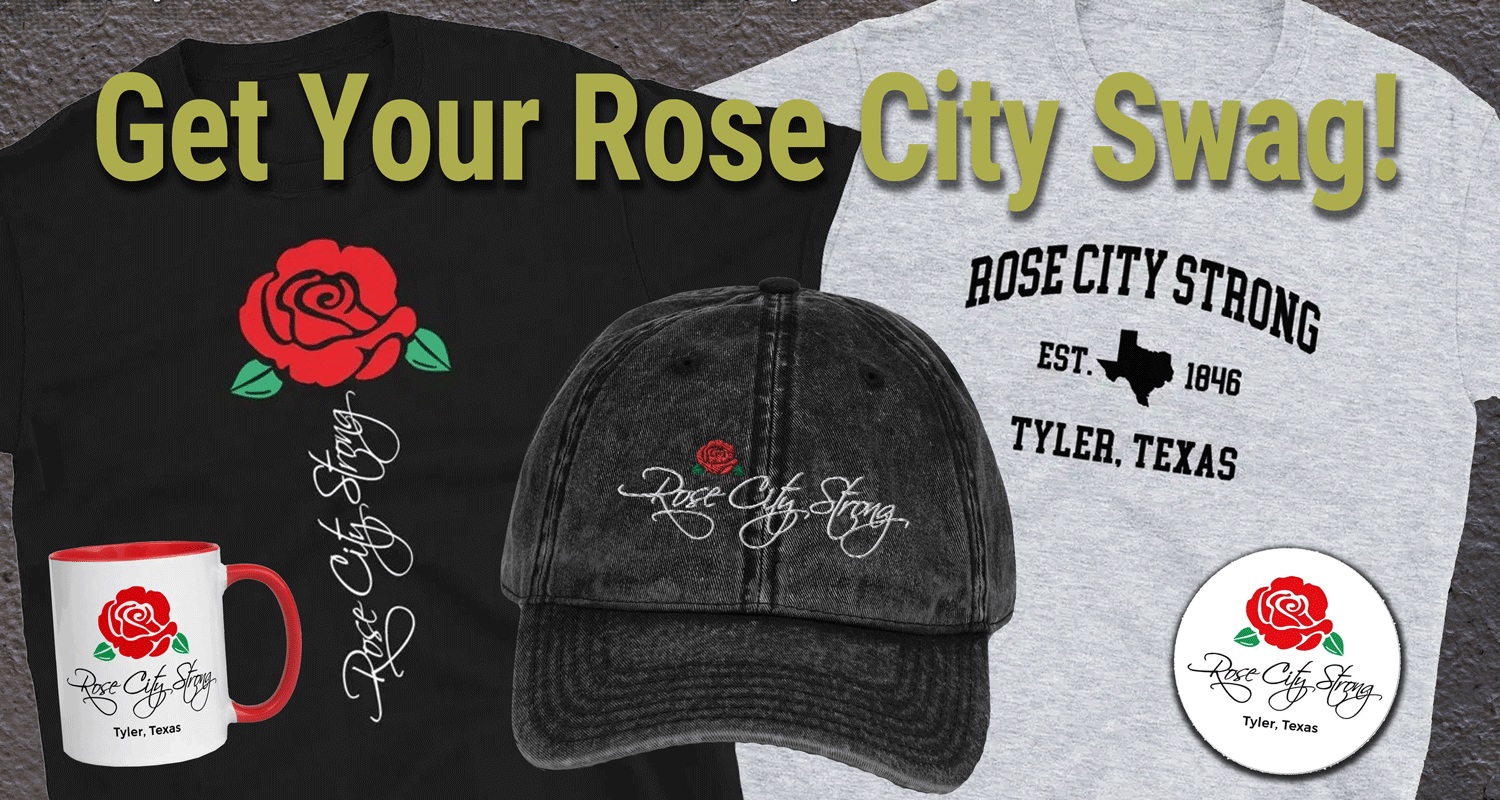 In the constantly changing world of Covid-19 pandemic, we at EGuideMagazine.com are making every attempt to keep our Big Calendar updated. However, we suggest that you still double-check with the businesses to confirm that the events are still happening.
To list or make any changes to this Live Music Gig Guide for #tylertx, please e-mail to eguidemagazine@gmail.com or text 903-530-2041.



---
XL'N on Fifth: We're Back & Rockin'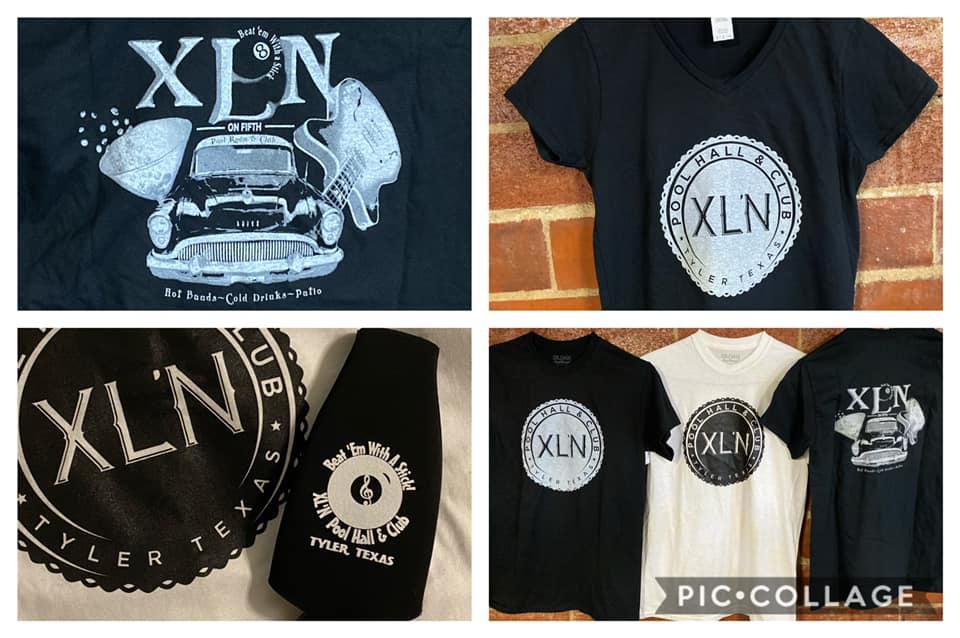 Order T-shirts, Koozies & More HERE!
---
XL'N Events & More:
---
By Amanda Main
Some patrons have dubbed XL'N On Fifth the "Cheers" of Tyler. The club started out of a love for billiards, but out of necessity grew to include a members-only bar and live music venue.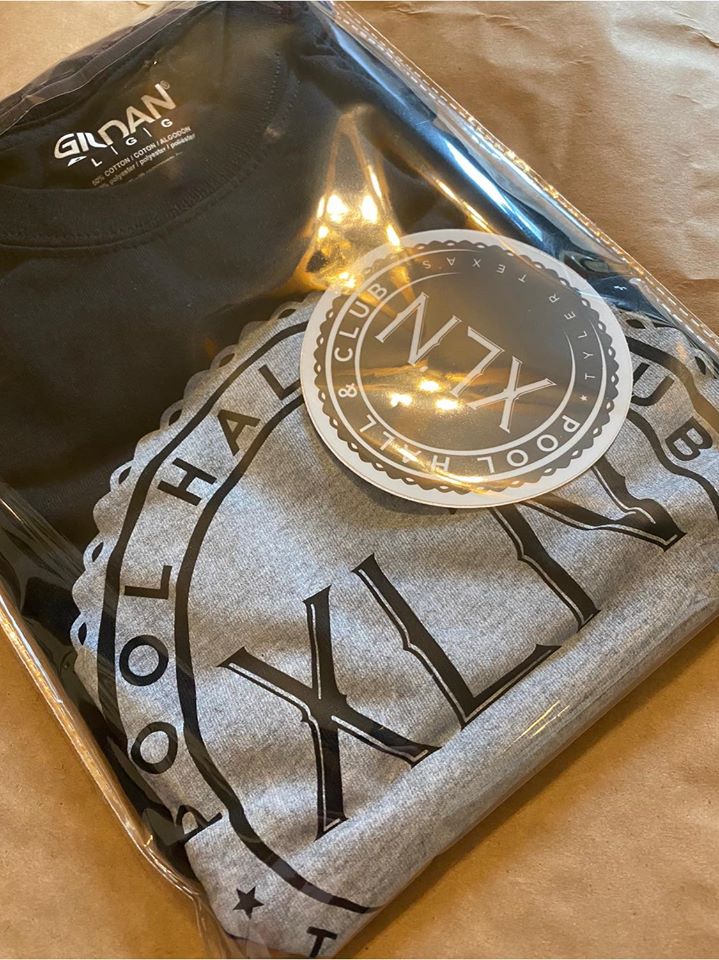 Owners Donald Griffith and his wife, Robin, opened the club and pool hall in January 2006.
"Neither of us have backgrounds in running a bar. This was our first rodeo," Robin says. "He's big into pool — he plays in a pool league, but the pool hall is not the main business, it's the club."
Donald chose the name XL'N, which stands for 'Excellin'.
"We didn't want a cute little name like 'Corner Pockets' or 'Side Pockets' or 'Rack 'Em,' or anything like that," Donald says. "I told her that it doesn't matter what the name is, if you have a good place, then the name won't matter."
Robin chimes in with sarcasm: "I think it proved it, didn't it? 'XL'N.' Yeah, I think you proved that theory."
Robin says the business was a huge undertaking for the couple to open. In the beginning, the only thing she liked about the building when Donald first showed it to her was the painted wall, where musicians now play. That's because the wall is the original, outside wall of an old lumber yard from, she estimates, the 1950's. When they purchased the building she says, "there was a pile of lumber with nails in it and there were no lights. There was an extension cord with light bulbs on it, but somebody had come in and taken all the copper out to sell. They just stripped all the wiring out of the place. It was just a gutted mess of a place, and we spent three months working on it before we opened."
But that was many years ago and the business has come together nicely. What makes the establishment truly special, the Griffiths says, is the people — the people who work there and the people who frequent there.
"It's a family of friends," Robin says. The business' motto is "Where Good Friends and Good Times Come Together." Robin says they consider their regular customers like family, as well. "We're a comfortable, laid-back place. Anybody can come here. A woman can come in by herself and not feel weird."
On another note, she also adds, "I don't like to be called a mom and pop joint, but I guess we really are. We are about the people, our customers, our friends. As with any business or club, if you don't like the people that hang out there, you're not going go there but that's not the case for us. We have lots of great regulars. And we don't allow any craziness. Our regulars know that if you cause any problems you will be banned from here. I'm like the mama hen when it comes to keeping XL'N fun for everyone."
Never a Cover
"Always free" meaning there is never a cover charge, except on one night of the year: New Year's Eve, when Robin will fix up a big feast including shrimp, black-eyed peas, and cabbage, among other foods. But even that night, the cover is only $10, and she says it's well worth it since it includes her home-cooked delicious (and legendary) food.
The Pool and Drinks
Happy hour starts early at XL'N from 12 noon to 5pm.
XL'N is home to six custom, 8-foot Olhausen pool tables. The playing rates are a super deal from 12 noon to 5pm. Two people can play unlimited games for a total of $5 between those hours. After 5pm the pool rate is $6 per hour for two players.
Robin and Donald are proud to host amateur American Poolplayers Association (APA) Leagues at their bar. They meet to play at 2pm on Sundays and about 7:30pm on Monday and Tuesday evenings. XL'N has been featured in the APA Magazine as the best place to play pool in East Texas.
The league players play "8-ball and 9-ball," Robin says. "There are always teams that are looking for someone to play. They need all skill levels, from beginners to put-your-kid-through-college kinds. They rank them because a team can not have too many high-rankers."
More Info
XL'N is located at 2109 E. Fifth St., Tyler, (903)535-7956. You can
follow them on Facebook at facebook.com/XLN.Pool.Hall.
XL'N is open 12 noon to 12 midnight Sundays – Fridays and 12 noon to 1am on Saturdays. All ages are allowed before 7pm; 21 and older only after 7pm.