By Johnny Griffith
Life is simultaneously many things at once: messy, beautiful, challenging, spontaneous, surprising. The sum of these, and more, shape who we are as people. Yet, if you listen to mainstream radio, you might think life was one big party with trucks and tractors, boys and girls, dollar bills and getting paid…that is unless you've heard a song Heather Little or Scott Tom wrote.
Originally from Princeton, Texas the Lindale mother/singer/songwriter has been writing songs since she was a little girl when her mother would sing classic rock songs to her and she'd sneak listens to her dad's album collection that included some of the legends of country music: Dolly Parton, Hank Jr., as well as others. Eventually some of those songs found their way into the hands of people like local East Texans Miranda Lambert and Kacey Musgraves where they would end up on the radio, and immediately you knew that these were not your run of the mill party songs that took up so much real estate on the corporate radio landscape.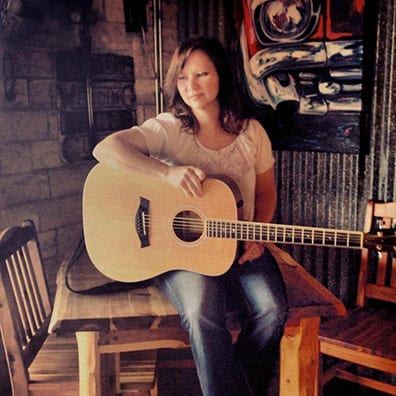 Heather writes songs that reflect what she considers to be real life, which covers the entire gamut of human emotion: joy, frustration, fulfillment, disappointment, and everything in between. With deceptively complex songs and hauntingly beautiful vocals, Heather sings about life from a place of genuine experience and authenticity that pulls you in tight and is reluctant to let you go until the story is told.
We were able to catch up to Heather on a recent trip to Nashville in between gigs to ask her a few questions:
Johnny: What originally got you into music?
Heather: I've been into music as far back as I can remember. It started with my mother always having music on, and then my older brother Jayson taught me to sing harmonies. We always sang together growing up. As for songwriting, I've just always made up songs for as long as I can remember. I started performing at about 13 with Jayson at weddings and such. Then on my own here and there.
Johnny: How did that translate into a career in songwriting?
Heather: My professional songwriting began when my mom convinced me to enter a songwriting contest. (I did not win.) That's where I met Miranda and Rick Lambert as they were judges of the contest. She was 17 at the time. We've written together on and off ever since. Miranda and her family are directly responsible for my start as a professional songwriter.
Johnny: When and where was your first public performance?
Heather: My first public performance was the Wylie Opry when I was about 13.

Johnny: What has been one of your most memorable performances so far?
Heather: My most memorable performance was with Craig Wallace and Matt Bradshaw at the fundraiser for Andy Kay Joiner of Blacktop Gypsy.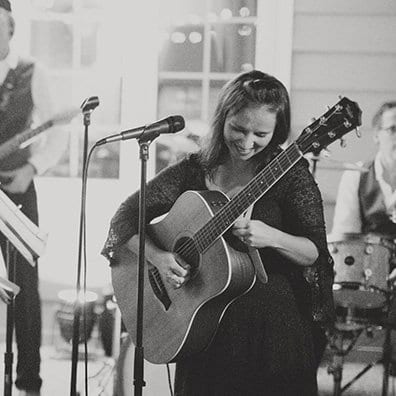 Johnny: Who have been some of your biggest musical influences?
Heather: I have too many musical influences to name. I will say two of the earliest ones, and I continue to love them to this day, are Rickie Lee Jones and Prince. Prince was a very big deal to me, and I still can't believe he's really gone.
Johnny: Your music has a uniquely beautiful melancholy and stripped-bare quality that weaves its way through the lyrics and chords. How would you describe it, and where does that come from?
Heather: I have no idea how to truly describe my music. It just is whatever it is, and is subject to interpretation by all ears.
Johnny: How many originals do you think you have at this point, and what are some of your favorite cover songs to do during a show?
Heather: I don't know how many originals I have now; hundreds I'd guess. My favorite cover depends on where I'm playing and for whom. I love "Me and Bobby McGee," "Turn the Page," and "Guilty."
Johnny: Which of your songs would say is the best glimpse of who you are?
Heather: I will never tell.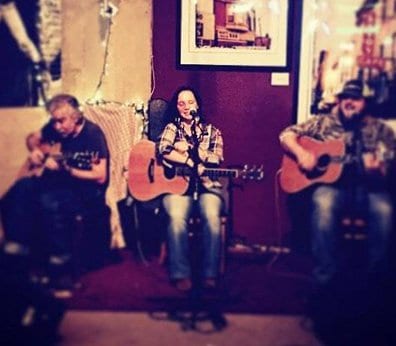 Johnny: How strong is the singer-songwriter community in this area?
Heather: There is a strong sense of community among singer-songwriters out in East Texas. There are those who feel out of the loop sometimes, and I've been one of them before and probably will be again. It's a cycle creative people go through. We go out and do what we do, get a little spent or burned out, then we hide and recharge. Let yourself have fun with the Lucky Jet game The game's designers wanted players to have a good time, so they focused on providing high-quality visuals, a straightforward interface, and intuitive controls. When are you playing, what are you hoping to see? Universal Android and iOS device optimization. Uses the display format, the same as for the Aviator game. Exciting Jetx gameplay. The online game Lucky Jet will add color to your life. I think we all run that cycle to some degree at times.
Johnny: What are some of your goals for this year?
Heather: Hopefully I can finish a couple of EP's, write a ton of new music, and continue playing more shows.
Johnny: What experience do you hope a first-time listener takes away from one of your shows?
Heather: I hope they find some kind of comfort, perhaps in knowing they're not alone, hearing out loud that each one of us is just as human as the other.
Johnny: What was the last thing you listened to before this interview?
Heather: The last thing I listened to was Miranda Lambert's "The Weight of These Wings."
For more info on Heather Little you can find her on Facebook, go to reverbnation.com/heatherlittlemusic, or online at www.heatherlittlemusic.com.