East Texas Bourbon Society: Enjoying The Slow Burn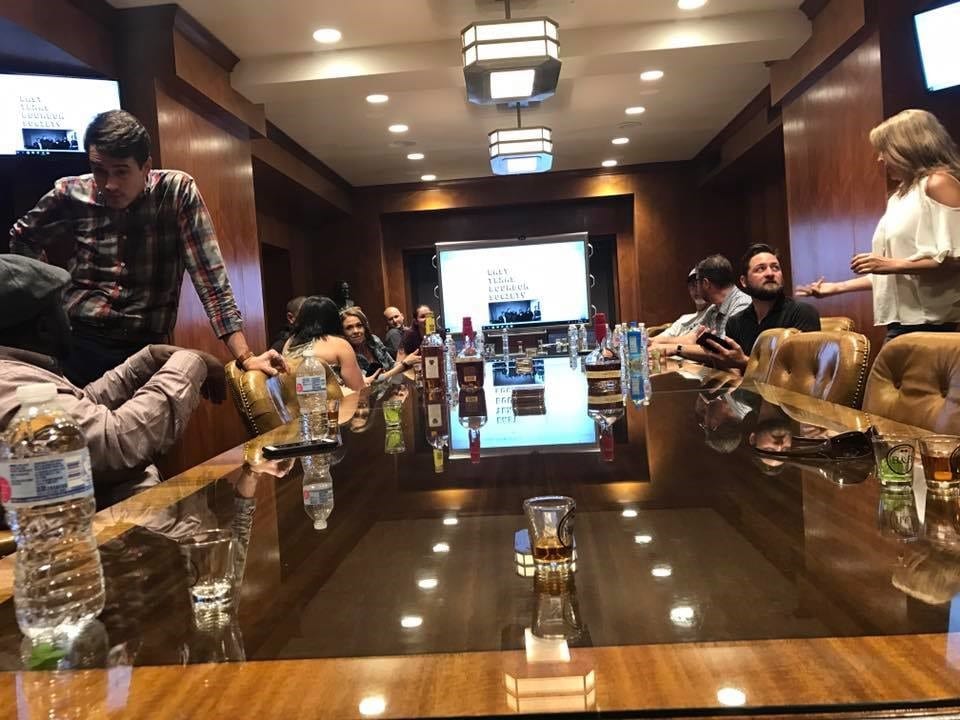 By Johnny Griffith
If you mention the word "Bourbon" in certain circles, you're sure to instigate several conversations, some which might even get heated. America's native spirit has no shortage of myths and opinions surrounding it, nor does it have a shortage of people who enjoy it. Bourbon is currently enjoying a renaissance and, as such, there is more of the brown liquid, and distilleries producing it, than ever before. With so many options to choose from, and the process not lending itself to fly-by-night success, the possibility of spending your hard earned money on a subpar bottle of bourbon is very real. Combine this with the fact that more and more people are trying it and loving it and you have the perfect excuse to start the East Texas Bourbon Society.
Not that one needs much of an excuse to hang out with other people who all have an appreciation for the taste, history, and experience of bourbon, but the ETBS is more than just a justification for a little imbibing on a Tuesday night. Born out of a desire to create a more educated consumer and to peel back the layers of the famous drink from Kentucky (maybe), local businessmen and bourbon enthusiasts Andrew Griffith and Cole Tomberlain saw an opportunity to share their passion with others and grow their own knowledge in the process.
I recently sat down with Andrew and a couple of glasses to get more info on the East Texas Bourbon Society.
Johnny: So how did the idea of the East Texas Bourbon Society form? Were you guys just sitting around enjoying a glass of the good stuff one day and decided it would be a great idea or what?
Andrew: Well, it pretty much all but came up like that. Cole and I are a dangerous pair when we get to thinking big – as our wives will attest to. The idea came from Cole while we were working on this year's Bourbon & Bow Ties event, a very successful fundraiser for the World of Wonders Children's Museum in downtown Longview. Cole started it just a few years ago and it has grown to raise hundreds of thousands of dollars since then. We thought, this event is so much fun and raises so much money for a great organization – wouldn't it be great if we could celebrate bourbon like this on a more regular occasion, use it as a fundraising platform on its own, and in the process extend the success of Bourbon & Bow Ties in February? Of course, our wives saw straight the ruse and said we just wanted an excuse to go sit around and drink bourbon on a weeknight and call it a good deed!
However, Cole and I really did want to have a place to really nerd out about bourbon. We are at the peak of a five year "bourbon boom" and still a lot of people don't really know what makes a whiskey a bourbon or about the rich history of the distilled spirit as an American creation with a protected designation of origin. We wanted people to have the knowledge and confidence to try new stuff and know how to pick something they like by knowing how to read a label or look at the mash-bill and age statement.
The idea developed pretty quickly and just as fast as we got excited about presenting some good drinks and finding some fine folks to talk with us about bourbon – we got nervous that maybe all people really wanted was a drinking club. Luckily, bourbon does a lot of heavy lifting. It inspires people pretty easily and it's a fascinating topic. Now, we enjoy monthly meetings in two different cities where we get to taste fine whiskies and have great group discussions about their stories.
Johnny: What about bourbon is so fascinating that it draws enough of a crowd to have a group like this?
Andrew: I think a lot of it has to do with the history. Bourbon is an American original. Part of the New World. America is a melting pot and our culture is this beautiful tapestry of what everyone brought with them. Other countries have long-standing, proud traditions of craftsmanship and dedication to a skill passed from generation to generation – most with their own designation of origin. The artisans in the Parma Region of Italy have been proudly making Parmigiano-Reggiano since the 13th century largely in the exact same way. We see this with artisans and their countries throughout the world of food and wine. Bourbon is ours. It can only be made here, by us, and the rules and laws we developed so many years ago. I feel like that sense of pride really lifts bourbon up in the hearts of Americans.
That being said… even without the history lessons, Bourbon has held its own from the start. The economics of bourbon through its early days, prohibition, and all the way through to its current boom are very interesting. But if history isn't your thing, bourbon still has a certain appeal to it. Bourbon is the fuel of the artist and the working man alike. Bourbon is Hemingway bare-knuckle boxing with a cigar in his mouth and then sitting down to write a prose about that magic moment when the sun first peaks over the horizon. Bourbon is sophisticated, but also the friend you want at your back in a bar-fight. It sits on the shelf of the one-percenters that manage hedge funds and the one-percenters that manage motorcycle clubs. It doesn't distinguish between race, sex, or wealth – it just wants to be shared. And as thanks, we share it.
Johnny: What is your goal with the Society and what do you feel some of the benefits of membership are?
Andrew: Our short-term goal is to have a good visit every month and share a little brown water. We hope to give folks enough information about bourbon to have the confidence to know what they like and how to find it. Long-term, as we are a charitable non-profit organization, the goal is to take that shared interest and grow it into something that also benefits the community through fundraising and benefits. Giving back to your community is very rewarding – being able to drink bourbon AND give back to your community is just the best of two worlds!
The benefits of being in the society are plentiful. Aside from the reward of giving back to the community, there are the more obvious rewards of friendship and drinking bourbon, of course! If philanthropy, fellowship, and firewater aren't reason enough – get selfish and save yourself some big bucks!
Again, to go back to the comparison of the craft beer bubble we have seen, this is an incredible way to try many fine bourbons without breaking the bank. There is a high value and benefit associated to the opportunity to try out premium bourbons at this price point, accompanied by a full report on the history and unique qualities, plus tasting notes.
Johnny: How has the response been so far to the ETBS and has it met your expectations so far?
Andrew: We have been very happy with what we have seen in the group. Our numbers in Longview are growing right along with our more ambitious goals and we are developing the Tyler market as well, with a few other cities in the greater East Texas area already asking for a charter. Our goal is not to grow fast, but to grow smart. We don't just want a lot of members, we selfishly want a lot of members that really like what the society is – both in our monthly meetings and our long-term goals. We are more than happy to take our time finding those folks and letting them find us. That being said, please tell your friends!
Cole and I have been pleasantly surprised with the response to the meetings. As I said before, we were nervous in the beginning that people might not share our enthusiasm for the history and details of each bourbon we try. We find that that is something our members not only like, but contribute to at each meeting in our group discussions.
Our next goal to hit before we expand to include another charter will be to start hosting more frequent fundraisers within our community and expand our support that way.
Johnny: When and where are you currently meeting?
Andrew: We very lucky to have two very handsome spots to gather every month. We host our meetings every third Tuesday of the month in Longview at Heritage Wine & Spirits, and every fourth Tuesday of the month at The People's Petroleum Building (in the meeting space, behind Jack Ryan's bar) in Tyler. We currently meet from 7-9pm.
Johnny: So I'm sure some people are wondering, since you've obviously been exposed to some good and not so good bourbons over the past few years, what is your overall favorite bourbon if you can pick any bottle, any vintage?
Andrew: Yikes! That is a tough one, for sure. I think when you take away the traditional allocated offerings like William Larue Weller, George T. Stagg, and of course Pappy VanWinkle, my pound for pound favorite would be Weller 12 year. Any member of the society will roll their eyes to hear me once again pine for this particular juice but true love just doesn't care about the opinions of others.
When I first started really drinking bourbon – in those clumsy years when you transition from whiskey and coke to bourbon neat – I found this particular offering as a poorly placed well bourbon at a restaurant I managed. I fell in love with the flavor and the price. This was over ten years ago and for a fifth, the Weller 7 Year was shockingly under priced and the more developed 12 Year was only a few dollars more. It was my Huckleberry. I remember friends at the time arguing that my drink of choice couldn't possibly be any good at that price but it was all I'd drink. As the years went by, people caught on and the production couldn't keep up, as you can assume a 12 year production of anything wouldn't be able to do. Weller 12 Year became scarce, followed by its kid brother the 7 Year. The 7 Year never came back and became a blended version of different age statements, but the 12 Year is still out there. It is harder to find, but it is still an incredible value.
Johnny: How about your favorite bourbon that is easily accessible in this region?
Andrew: Angel's Envy. The further into my own Bourbon education that I go, the more I realize that I am a big fan of two things: wheated bourbons and second finishes. Angel's Envy falls into the second finishes category, simply meaning that after its aging process in the required charred new American Oak barrel to earn its classification as a bourbon, it is moved to a different barrel for further aging. That second barrel could be anything. Woodford's Double-Oaked moves it from one charred new American Oak barrel after several years right into another one for just a little bit longer. Maker's 46, another one of my favorite and accessible offerings, achieves a new level of flavor and sophistication by simply adding seared French Oak staves into the same barrel it has been aging in towards the end of its production. Since I am so nostalgic, Angel's Envy earns my vote because it was the first time I tried a second finish and recognized something special enough to actually research it and figure out how it got there, learning about its process of taking their Kentucky Straight Bourbon and finishing it in a port wine cask. I was so impressed with it. It also opened my eyes to the fact that a traditional Kentucky bourbon accounts for one branch on the bourbon family tree. It is still a regular favorite of mine.
Johnny: What are some of the tastings and events coming up on the radar over the next couple of months?
Andrew: Coming up in August, we will be doing a flight of Texas Bourbons. It will be very interesting for a few reasons. One, people still have a common misconception that it isn't bourbon if it's not from Kentucky. It is very interesting to see how the super diverse climate in Texas is changing the whole bourbon aging process and therefore becoming the crown jewel of craft distilleries. Second, because we Texans are a very proud bunch!
In September, we will also be hosting a blind tasting on the Jim Beam family tree. The blinds are fun and we always feature them on a flight where the brand name packs a lot of preconceived notions – both good and bad – and often forgets that the most commercially successful offering is not the heart and soul of a distillery.
In between, we hope to take a couple of group trips to a few distilleries that have offered the ETBS private tours, a visit to a local collector that has a noteworthy collection of popular American whiskey, a cigar-pairing tasting outside of the regular meeting, and hopefully an open to the public get-together somewhere in there too. Keep an eye out on that internet thing everyone is always talking about for news about some of those irregular events that may peak your interest.
Be sure to check out the East Texas Bourbon Society on the World Wide Web:
facebook.com/easttexasbourbonsociety.
Andrew Griffith answers questions at a recent Tyler gathering of the ETBS

July 17th: The Bellamy Brothers at Liberty Hall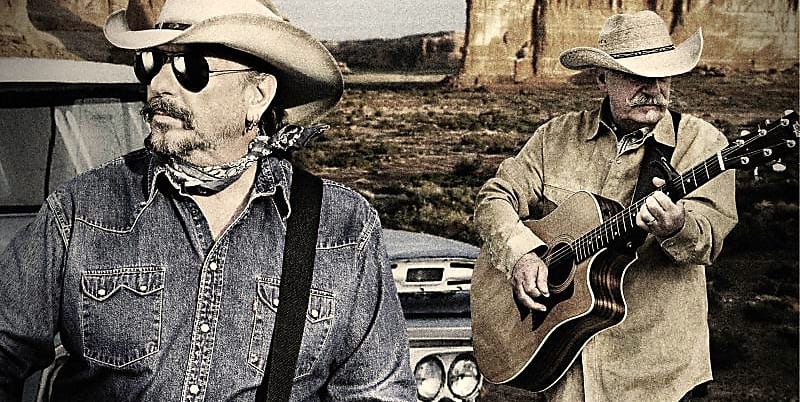 Liberty Hall is hosting a variety of upcoming events. Liberty Hall is located at 103 E. Erwin St., Tyler. Tickets are available online at libertytyler.com.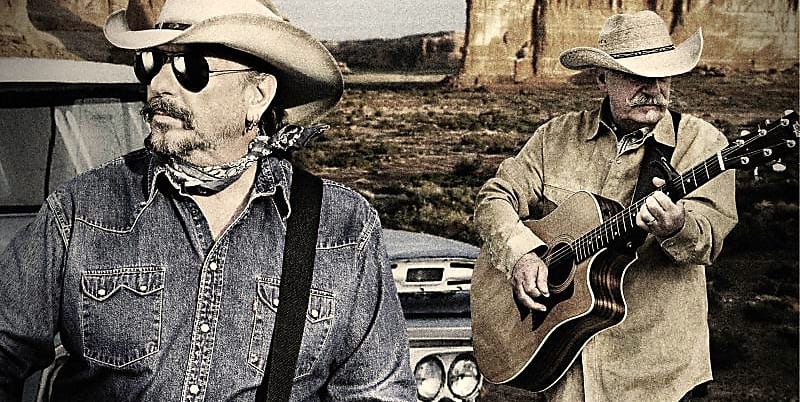 July 17th (7pm): The Bellamy Brothers – Best-known for the easy rolling, '70s Southern soft rock classic "Let Your Love Flow," the Bellamy Brothers are the most successful duo in country music history, consistently climbing into the upper reaches of the Billboard country charts during the '80s. More than most acts of the late '70s and '80s, the Bellamys pushed the borders of country music, adding strong elements of rock, reggae, and even rap, racking up a string of Top Ten singles that ran into the early '90s, after which they have remained a popular concert attraction.This is a public rental. Liberty Hall is not in charge of ticketing. For ticket assistance please call (866)710-8942.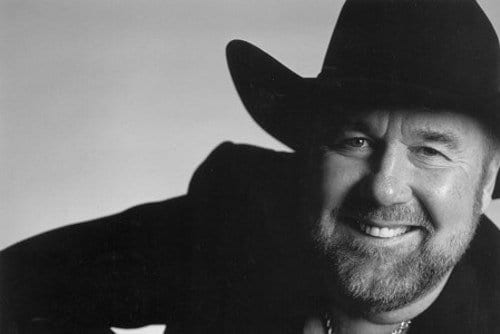 July 25th (7pm): Johnny Lee – Johnny Lee, was born in Texas City, Texas, and is a member of the Texas Country Music Hall of Fame. In 1968, he began a 10-year working relationship with Mickey Gilley, at the world-famous nightclub, Gilley's, in Pasadena, Texas. He was asked to perform in the film, Urban Cowboy, which starred John Travolta and Debra Winger.
"Lookin' For Love" came from that movie soundtrack and became Lee's 1st "Gold Record." The song spent 3 weeks as #1 on the Billboard Country Music Charts and #2 on the Pop Music Charts, later becoming one of the Top 100 best Country Songs of All Time. His string of Top 10 hits include: "One In A Million," "Bet Your Heart On Me," "Cherokee Fiddle," "Sounds Like Love," "Hey Bartender," "You Could've Heard a Heart Break," and many, many more. This is a public rental. Liberty Hall is not in charge of ticketing. For ticket assistance please call (866)710-8942.
August 1st (7pm): Malpass Brothers – If you like cornbread and hush puppies, you're gonna love the Malpass Brothers! If you like sweet tea, barbecue & collard greens, you're gonna love the Malpass Brothers! If you like clean crisp air over a freshly-plowed field, if you like a great big ol' corn puddin' at a homecoming – you're gonna love the Malpass Brothers! This is music steeped in the legacy of the Louvin Brothers, Johnny Cash, Marty Robbins, Hank Williams, Sr. and others. Count on classic, real country, new Malpass tunes, and old-time gospels. This is authentic, down-home country in its most raw, unfiltered form! This is a public rental. Liberty Hall is not in charge of ticketing. For ticket assistance please call (866)710-8942.
August 6th (7pm): Dailey & Vincent – Grand Ole Opry Members, five-time GRAMMY® award winners individually, three-time Grammy® award nominees collectively, four-time Dove Award winners, and winners of 35 IBMA Awards altogether (including 3-time IBMA Entertainer of the Year Award winners and 3-Time Vocal Group of the Year Award winners), Jamie Dailey and Darrin Vincent, backed by one of the best bands on tour today, are some of the most reputable and elite entertainers in American music; bluegrass, traditional country and gospel music. Now on Season 3 of their nationally broadcast television series, "The Dailey & Vincent Show on RFD-TV," Dailey & Vincent bring their music to a national audience on a weekly basis. After a decade spent performing together and with over 1,000 airings of their PBS special "Dailey & Vincent ALIVE – In Concert," their concoction of fantastically instinctive vocal blends of Dailey's tenor and Vincent's reedy harmonies has gained them well-deserved praise for their own distinctive style and worldwide recognition as American Music gold. Their most recent live CD, "Dailey & Vincent ALIVE," debuted at #1 on the Billboard Bluegrass charts and remained at the top position for over 15 weeks. This is a public rental. Liberty Hall is not in charge of ticketing. For ticket assistance please call (866) 710-8942.
October 2nd (7pm): Jimmy Fortune – Jimmy Fortune toured, sang and performed with the legendary Statler Brothers for 21 years. Fortune quickly lived up to his name. He wrote the group's second No. 1 hit, "Elizabeth," on their 1983 album Today, and followed that with two more No. 1 hits–"My Only Love" (from 1984's Atlanta Blue) and "Too Much On My Heart" (from 1985's Pardners in Rhyme). Fortune also wrote the top-10 hit "Forever" from 1986's Four for the Show and co-wrote the top-10 hit "More Than a Name on the Wall" from 1988's The Greatest Hits. After the Statler Brothers retired on October 26, 2002, Jimmy seized the opportunity to launch a solo career to share new music with his fans. His first solo CD, When One Door Closes, was released August 2003 on Audium/Koch. He released a gospel album, I Believe, in June 2005, a Christmas CD, Feels Like Christmas, in 2006, a live concert DVD in 2007 a country CD, Windows in 2009, Lessons in 2012, and Hits and Hymns CD and DVD through Spring House Productions in 2015. Jimmy is currently living in Nashville, writing, and touring. This is a public rental. Liberty Hall is not in charge of ticketing. For ticket assistance please call (866) 710-8942. Tickets are $35-$45.

July 4th, Freedom Fighter 5K plus Other Runs & More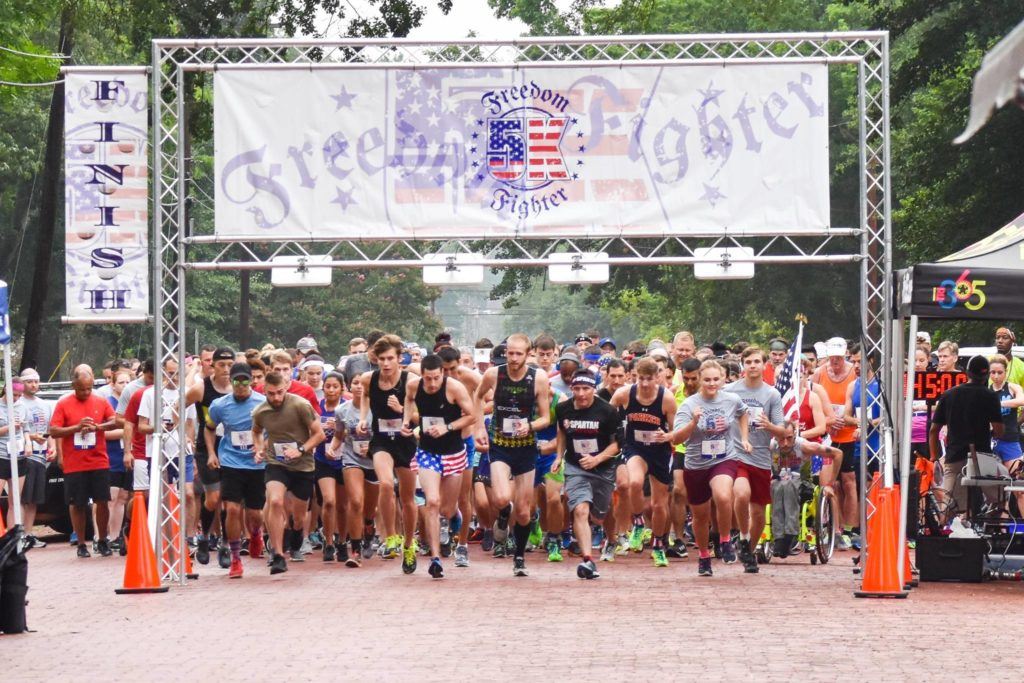 To add a walk, run, or biking event, please go to CALENDAR and select "Submit Event".
July 4th: Freedom Fighter 5K – Back at Bergfeld Park, come and celebrate the 4th of July holiday with a 5K benefiting Boot Campaign. This year, you are given an opportunity to either give an additional monetary donation, purchase one of the patriotic, awesome shirts Boot Campaign offers at the event, or in their online store. Finisher medals and a free kids dash will be given. Visit Boot Campaign's online store at shop.bootcampaign.org. Registration is currently active at endurancecui.active.com or by emailing itri365meredith@gmail.com.
September 7th: 2019 Zero Prostate Cancer Run – ZERO is proud to partner with Urology Tyler, PA to end prostate cancer. The 2019 ZERO Prostate Cancer Run/Walk – Tyler features a 5K run/walk, 1-mile walk, Kids' Superhero Dash for Dad, and virtual Snooze for Dudes program. Stick around for the family-friendly post-race celebration. Run/walk participants will receive shirts, free food and prizes, and the opportunity to connect with others who are impacted by prostate cancer. To register go to facebook.com/events/150419065873530.
September 21st: Tyler Gold Run 5K – Join the run with a cause – to end childhood cancer! This year, they have added a 14K Gold distance in addition to the chip-timed 5K and untimed Family Fun Run! This will begin at Bergfeld Park in Tyler. September is Childhood Cancer Awareness Month, and The Tyler Gold Run 5K is a family event. Run or walk for a great cause: to raise money and awareness for Childhood Cancer awareness. All proceeds will benefit Childhood Cancer Families, both locally and toward research.Register at tylergoldrun.com.
October 12th: 2019 Corkscrew Wine Run – Registration is now open and ready for you to snag your spot to run a 5K, 10K, or Half Marathon at Kiepersol Winery! Runners will receive a participant shirt, finisher medal, and quite the after party featuring Kiepersol's best! A percentage of the race proceeds will benefit Pierre's Mane Mission, which supports Tyler's Breckenridge Village. For more info go to facebook.com/events/2103389469683714.
October 12th: Harvest Hustle 5K Lindale – The annual event is always fun for all ages. A portion of proceeds will benefit David Powell Food Pantry, LISD Foundation, Lindale Fire Department, and Lindale Library. For more info go to lindalechamber.org or facebook.com/events/2096137673785407.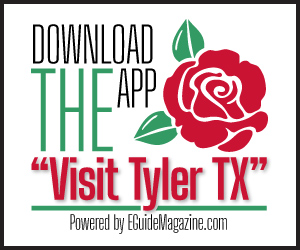 October 26th: Adventum™ Mindfulness Triathlon – Come join for the 2nd annual ADVENTUM™ Mindfulness Triathlon at True Vine Brewing, 2453 Earl Campbell Parkway, Tyler. ADVENTUM™ offers a stigma free experience that builds community and connects people with local resources to elevate mental health. The Adventum™ Mindfulness Triathlon aims to remove barriers for those hurting in our community. This triathlon starts with a 2-mile walk/run and transitions to a 45-minute mindfulness yoga session led by beFree Yoga. After the yoga session, Scott Martin from East Texas Stress Reduction Clinic will lead you through a 20-minute guided meditation. After the triathlon, grab yourself a True Vine beer and check out all of the local sponsors and resources who want to support you in your mental health journey. This year, a Kids Mindfulness Triathlon event has been added to highlight children's mental health. The Kids event will start at 11:15am with a 100 yard run/walk, a 20 minute minute yoga session by beFree yoga and a 10 minute mindfulness session at the end. Register at facebook.com/events/1103850256451927/.
November 28th: 2019 Turkey Trot – The Tyler Turkey Trot was established in 2003 and continues to be a staple in the community on Thanksgiving morning. The event consists of a 5K and a Kids' Race, and is held at Racquet & Jog located at 5403 S Broadway Ave., Tyler. The Tyler Turkey Trot is a tradition for many Tyler area families on Thanksgiving morning who want to do something healthy and helpful. It's a great way to get some fresh air and burn calories before the big meal! For more details, visit tylerturkeytrot.com or email hello@tylerturkeytrot.com.
November 28th: Lindale Turkey Trot – Join for the first ever Lindale Turkey Trot this Thanksgiving! The 5K race will start and finish at EJ Moss Intermediate School on Eagle Spirit Drive. Bring your entire family and make this your new Thanksgiving tradition! To register go to facebook.com/events/830327720634429 or secure.getmeregistered.com.
December 1st: 2019 Tyler Half Marathon & 5K – This event will give athletes a tour unlike any other through Tyler. This race gives athletes a tour of the Rose City of Tyler with a finish at the iconic TB Butler Fountain Square in downtown Tyler. The 5k will also begin at TB Butler Fountain Square. A fantastic after party featuring terrific entertainment, food and adult beverages will be held. More information can be found at tylerhalf.events and be sure to follow The Tyler Half Marathon & 5K on facebook.com/events/1565352873583566.
December: Remembering Pearl Harbor 5K – Held at Tyler Joint Force Battalion, Tyler, this 5K will have a Pancake Breakfast, a sleep-in option, and the 5K Run. Register at getmeregistered.com. The Pearl Harbor Remembrance 5K run and 1-mile fun run will benefit the US Sea Cadets Tyler Joint Force Battalion.
December 7th: 2019 CHRISTUS Mother Frances Hospital, Jacksonville Jingle Jog 5K and Fun Run – Bring the family out to this fun holiday tradition, run with bells on (provided), and maybe even see Santa fly in on a helicopter! Register at tri365.com.

June 29th: Travis Tritt, Charlie Daniels Band at The Oil Palace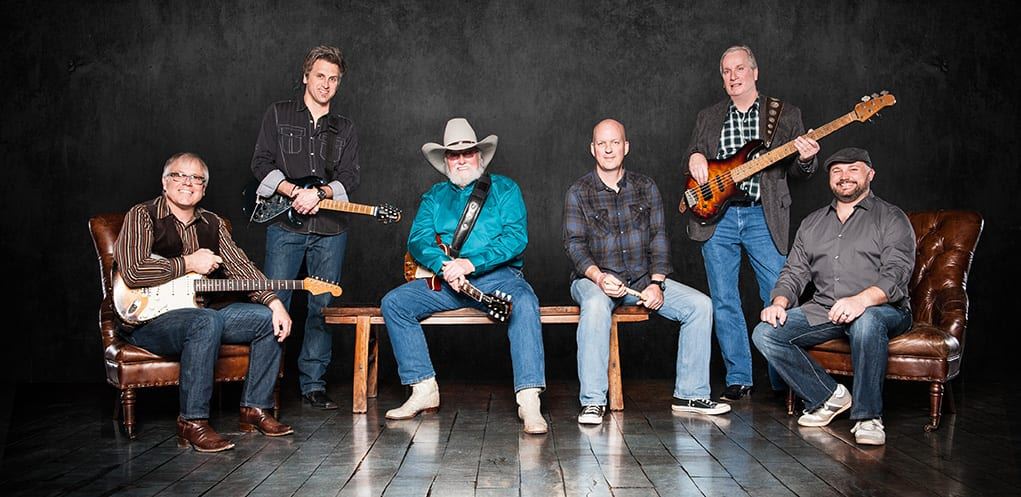 June 29th, 8pm – Outlaws & Renegades Tours: Travis Tritt & The Charlie Daniels Band
The "Outlaws and Renegades Tour" is coming to the Oil Palace on Saturday, June 29th.
Travis Tritt will perform. A two-time Grammy Award Winner and four-time CMA Award Winner, Tritt's got five number one hits including "Help Me Hold On," "Anymore," "Can I Trust You with My Heart," "Foolish Pride," and "Best of Intentions."
The Charlie Daniels Band will also take the stage. The career of the Charlie Daniels Band spans six decades. They are best known for their number-one country hit "The Devil Went Down to Georgia." Daniels is an inductee of the Grand Ole Opry and Country Music Hall of Fame.
The Cadillac Three will also perform. Fronted by Grammy-nominated songwriter Jaren Johnston, The Cadillac Three have a sound that hovers between radio-ready country anthems, hard-and-heavy rock ballads, and traditional Southern folk. The trio performs songs from their latest album, "Legacy," an album that saw the group strip back to basics.
Tickets are $37-$97. The Oil Palace is located at 10408 Hwy. 64 East, Tyler. Tickets are available by calling (903)566-2122 or at OilPalace.com.
July 4th, 11am – Uncle Kracker
Country rocker Uncle Kracker will headline this year's July 4th Fireworks and Freedom Celebration in Longview. Local band Dagnabbit is also scheduled to perform the free concert to be held just before the biggest fireworks show in East Texas. The event will be July 4 at the Maude Cobb Convention and Activity Complex, 100 Grand Blvd. Other activities are scheduled during the celebration, including rides, bounce houses and other inflatables, a water foam spray area, weenie dog races, motorcycle ride, car show, Family Feud, two entertainment stages, food, beverages, and vendors.
Admission to the festival, concert, and fireworks show is free. Prices vary for individual activities and rides. For vendor and sponsorship information, call (903)237-1230.