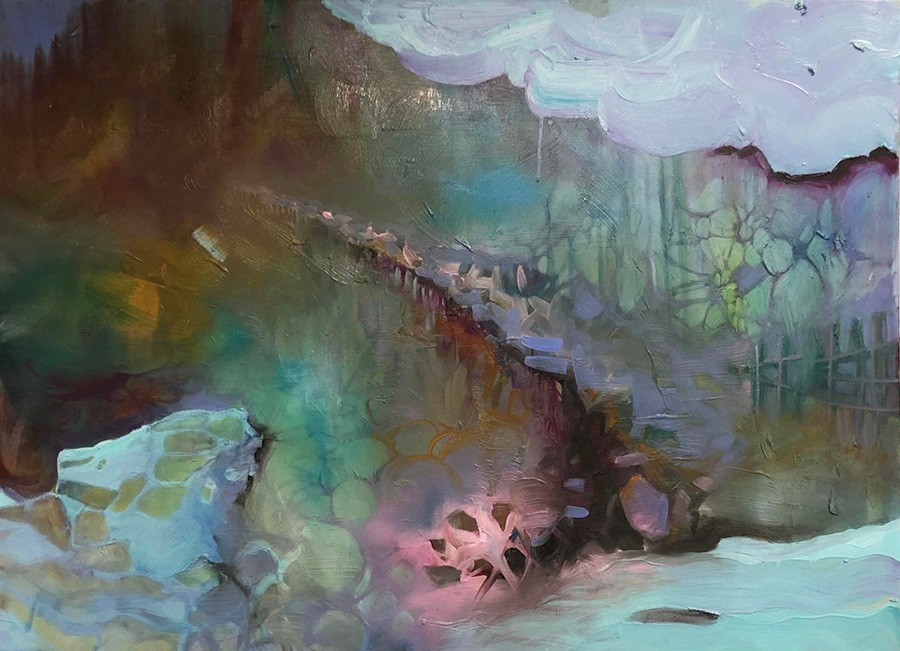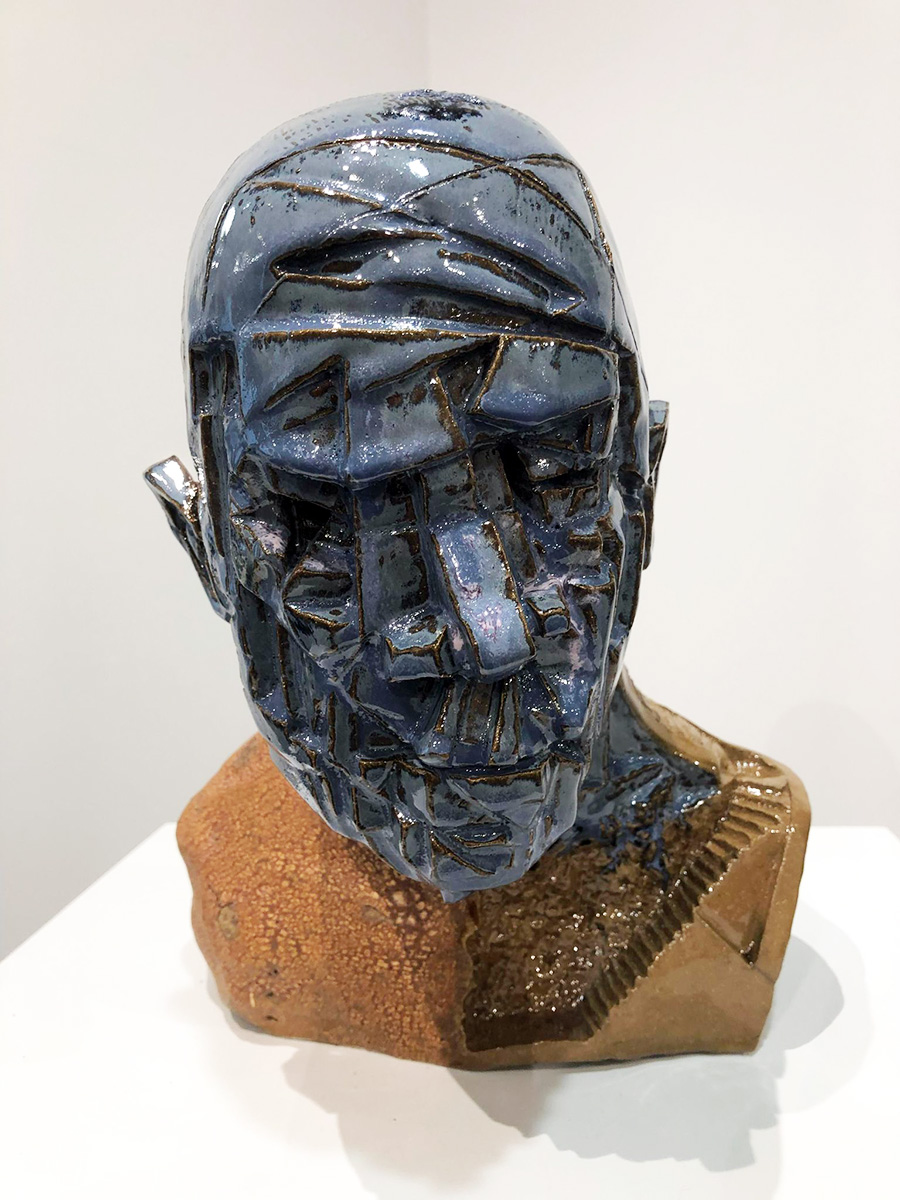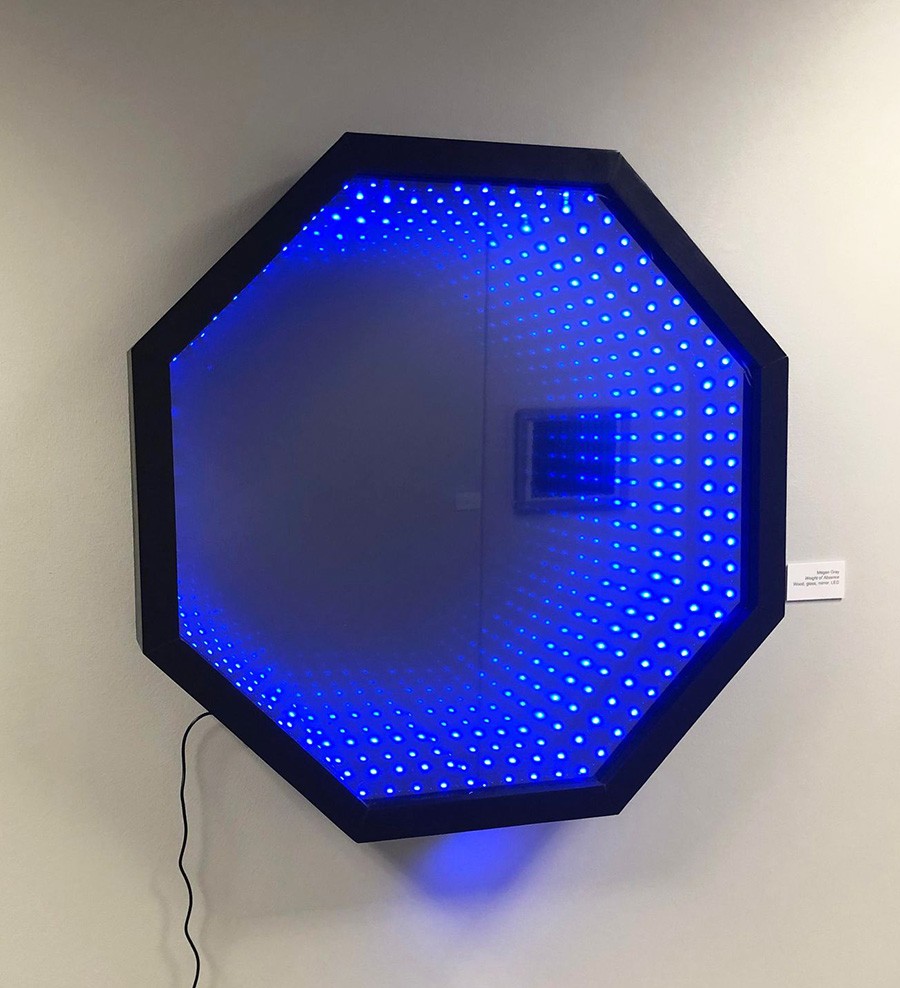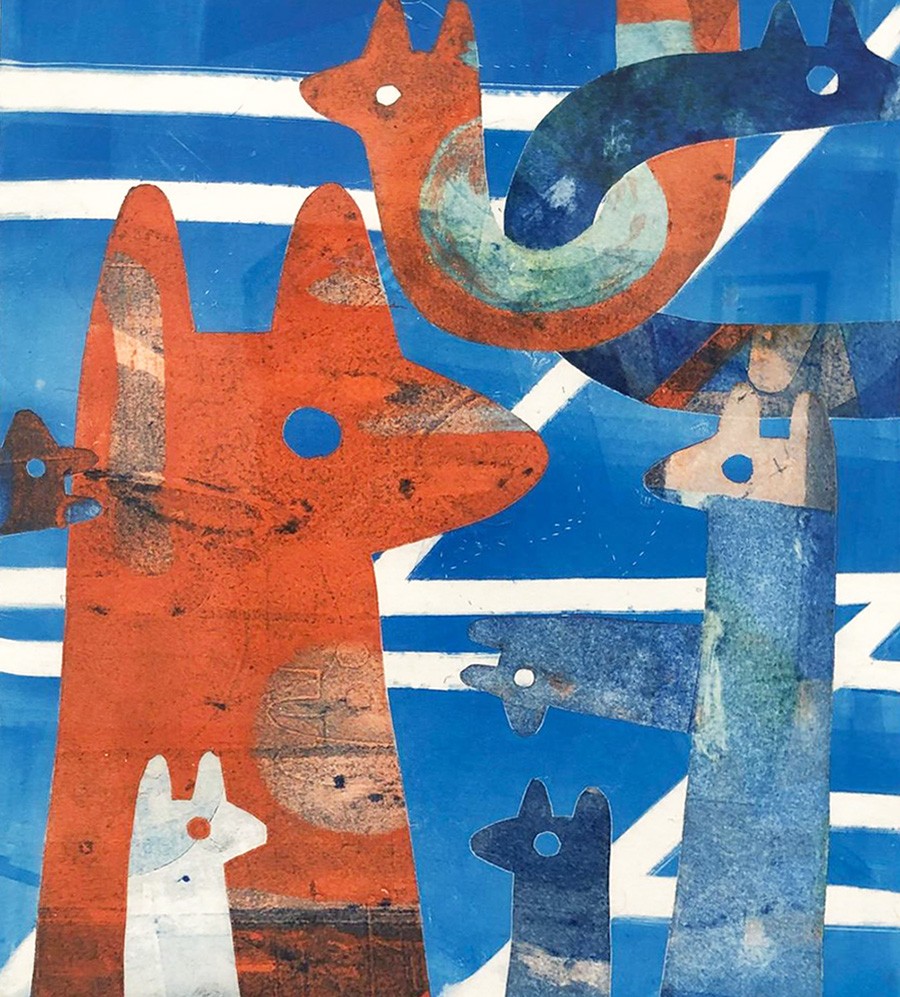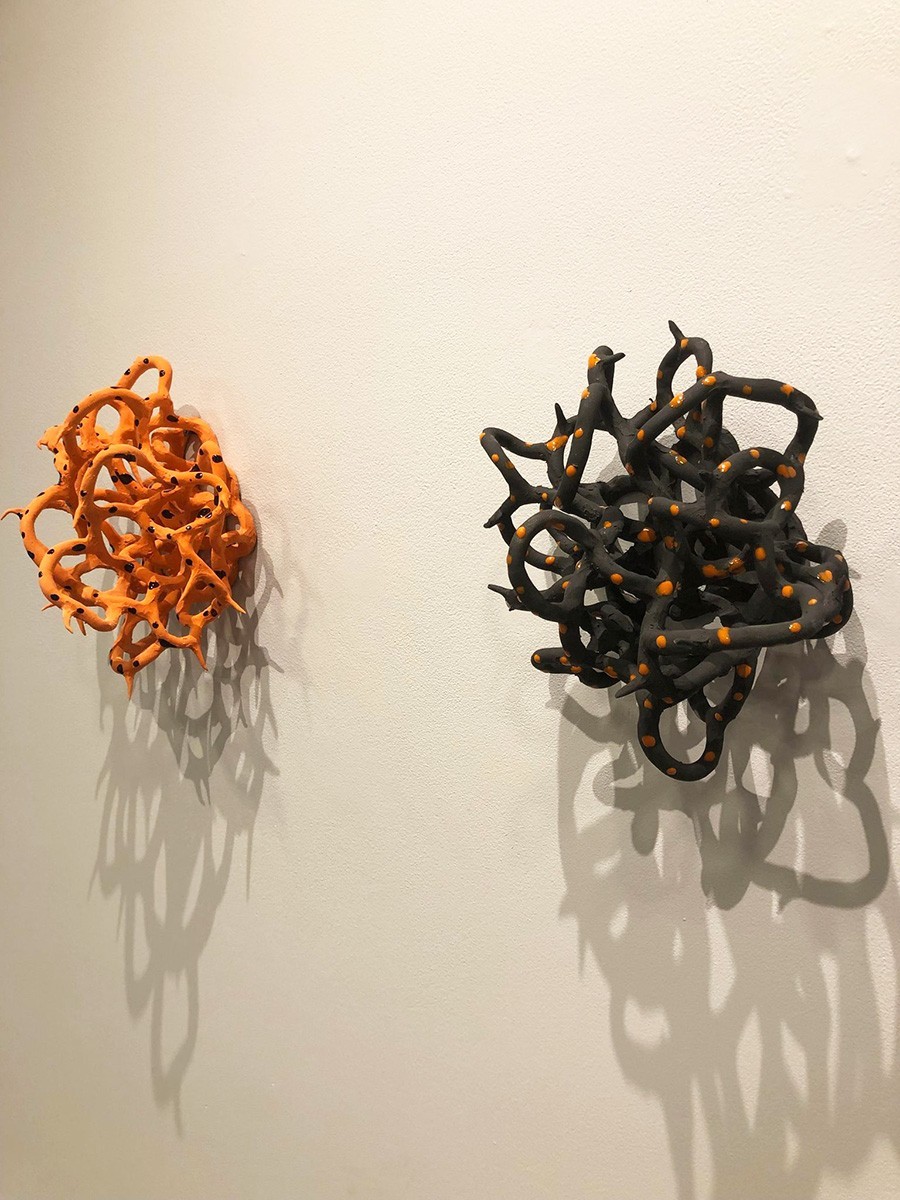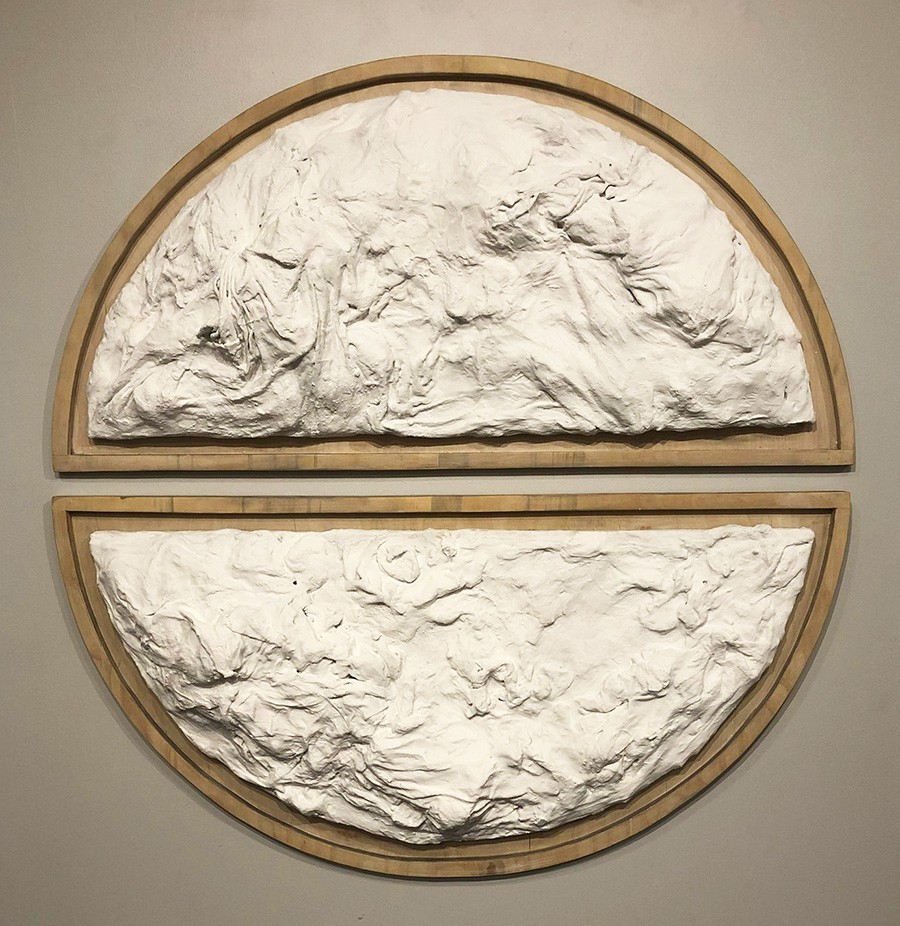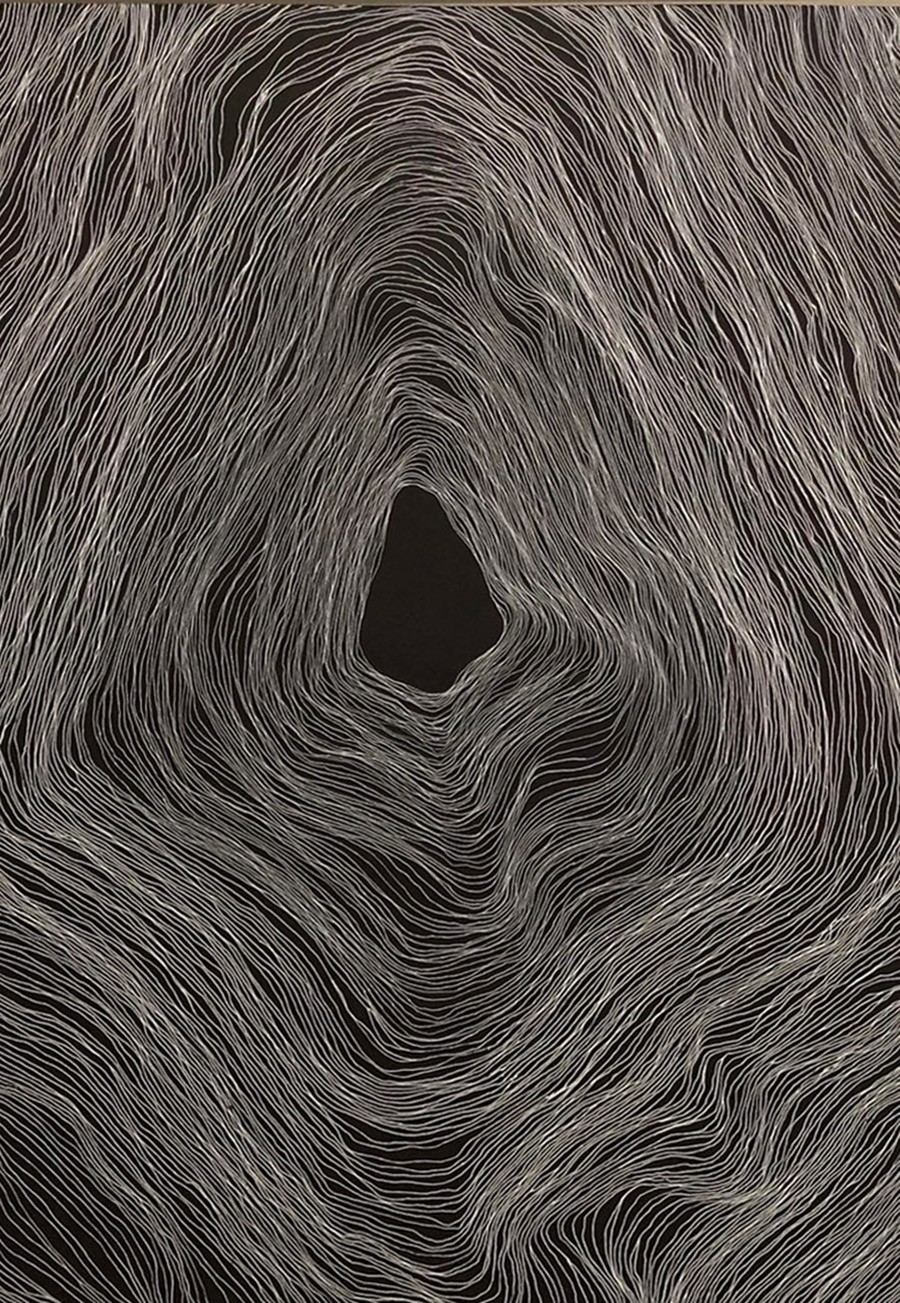 By Derrick White
Visual art is on view in East Texas this summer. Well, the heat has finally arrived. Viewing visual art is a fantastic way to safely venture out and reflect upon your thoughts and feelings while being physically distanced from others. I am sure you and yours need fun activities that will be stimulating to the senses and inside air-conditioned buildings, check out these venues in East Texas highlighting wonderful visual art. 
Gallery Main Street is hosting its Spring Juried Art Exhibit through July 4, 2022, so hurry. Free and open to the public in the Plaza Tower lobby, downtown Tyler (110 N. College Ave., Tyler.) This year's exhibition displays artists Jason Barrows, Donna Cariker, John Deaton, Harrison Hebb, Ingrid Horner, Tena Jerger, Mandy Jones, Christie Joy, Terry Kennewell, Jasmine Lewis, Teri Liptak, Melissa Moore, Georgeann Shafer, and Frank Tillman II. Opening at Gallery Main Street on July 8, 2022, is the featured artist exhibition, Ingrid Horner: "Shaping Up: Geometric Interactions of Form, Shape and Color"
The Foundry Coffee shop at 202 S. Broadway Ave., Tyler, has a splendid little art gallery and is currently featuring the colorful and expressive, large-scale paintings of local artist Britt Pugh in an exhibition titled The Boulders through July 30, 2022. Go by and immerse yourself in being surrounded by these works and discover all the revelations they have in store.
The Tyler Museum of Art presents Student/Teacher: Works by Charles Criner & Dr. John Biggers through August 14, 2022, and Tales of the Unknown: A Retrospective of Linda Blackburn's Work. Linda was a revered artist from Fort Worth who passed away at the beginning of this year. From her obituary. "Blackburn worked in a variety of media during her career including painting, drawing, watercolor, sculpture, ceramics, as well as film and video. While she was a strong independent artist and metaphysical thinker, she also frequently collaborated with her husband Ed Blackburn." The museum is located on the campus of TJC at 1300 S. Mahon Ave, Tyler, TX 75701 and is open Tuesday – Saturday: 10:00 a.m. – 5:00 p.m. and Sunday: 1:00 – 5:00 p.m.

The Longview Museum of Fine Arts is showing two amazing and colorful exhibitions with Transformation in the Wild World of Mark Nesmith: A Retrospective, June 4 – September 24, 2022. This exhibition is dazzling, beautiful, and loaded with fun surprises. From the website, "Mark Nesmith's art is a testimony to the resilience of the creative spirit. Throughout his career, he has explored a multitude of themes, from the bayous, beaches, and woods he roamed as a child in Southeast Texas to whimsical critters addressing the superficiality of modern society and the artist's unease with mankind's relationship to nature. Underlying his work is a deep love for vibrant color and thick, textured surfaces. From diminutive paintings to large, expansive canvases, his expressive artworks combine observation, memory, and imagination. Mark has continued his steadfast pursuits in painting through the hardships life throws at us all. Most recently the right-handed artist battled through back and shoulder surgeries affecting his dominant hand. Always moving forward, the artist took up the brush with his left hand creating abstracted images utilizing a grid, not unlike Chuck Close and Paul Klee before him. Color and light are brought to the forefront in tapestry-like forms that gradually resolve to images of the ocean or land." The Longview Museum also exhibits Ellie Taylor: A Lifetime of Painting, June 4, 2022 – January 7, 2023. A prolific regional artist, Ellie fills the walls with her signature paintings. Excerpts from the website, "Ellie Taylor was born and raised in Houston. After teaching elementary school all over Texas for 33 years, she retired to pursue art. She studied art with Earline Barnes in El Paso for about 6 years. After retiring she went back to college to study under Jo Taylor and Dr. Ollie Theisen. Barnes drilled into her art should make a statement, not tell a story. The less said the better. Do not overstate. Van Gogh is her favorite master artist. Ellie and her husband now live at Holly Lake Ranch north of Tyler." The museum is in downtown Longview at 215 E. Tyler Street, Longview, Texas 75601, and is open Tuesday – Friday: 10:00 a.m. – 4:00 p.m. and Saturday: 10:00 a.m. – 2:00 p.m. Closed Sunday and Monday.
The Glass Case Gallery is showing paintings by Barry Jacobs through August 12, 2022. Barry Jacobs works in a folk-art style. Folk art will sometimes have a freshness and naiveté in its formal composition. The gallery is in the Tyler Junior College Jenkins Hall Art Department (1400 E. Fifth St., Tyler, TX 75701). Hours are Monday – Thursday 9:00 a.m. – 5:00 p.m. 
On view in the Meadows Gallery at the University of Texas at Tyler's Cowan Center located at 3900 University Blvd, Tyler, TX 75701 is the 2022 Juried Student Exhibition. The show is on display through July 23rd and is open to the public Monday – Friday 8:00 a.m. – 5:00 p.m. The selections are impressive and engaging. The professional skill level, appeal, and powerful content from these emerging Texas artists are remarkable and speak volumes about our East Texas art scene. We have powerful artistic voices here. Some of the excellent eye-catchers included in the exhibition are Tim Daulong's Is Man the Measure (ceramic, low fire) small and compelling sculpture bust, Emily Everitt's quirky and fun Untitled (relief monotype) flat, llama or alpaca silhouettes on geometric background, Veronica Vinaja's entangled, wall-mounted, ceramic pieces titled Siblings, Heather McCullin's large scale piece dominating its wall titled Darling and made of wood, plaster, acrylic, saved baby clothes, and blankets and her drawing with ink on illustration board titled Missing is hypnotic. Megan Gray has two stunning pieces in the show including her sculptural piece Perception (acrylic on canvas, foam, and LED lights) and her portal piece Weight of Absence (wood, glass, mirror, and LED lights). The stellar work of Adrienne Stine displays her painting To Mock a Killing Bird (oil on canvas). Other outstanding artists selected for this exhibition include Lidia Alvidrez, Meredith Freeman, Brenda Golemon, Emily Helms, Mark Hilliard, Krista Knight, Serenity Mitchell, Luis Perez, Gabrielle Regalado, Nicole Richardson, Heaven Roeland, Breann Waymire, and Steven Welch. I wish I had room to discuss them all, but I do not so you will have to see the art yourselves.