Covid-19  has made us all appreciate the great outdoors a little bit more these days. It's safe to be outside six feet apart and this has created a wonderful time for you to experience the beauty of fresh East Texas air and warmer weather.
#tylertx has a wonderful assortment of patios that let all ages get out of the house – experience elegant to casual settings, captivating people watching, and even a few that let the kids run wild. Here's our pick for a few of our favorites to visit while still observing Covid safety protocols.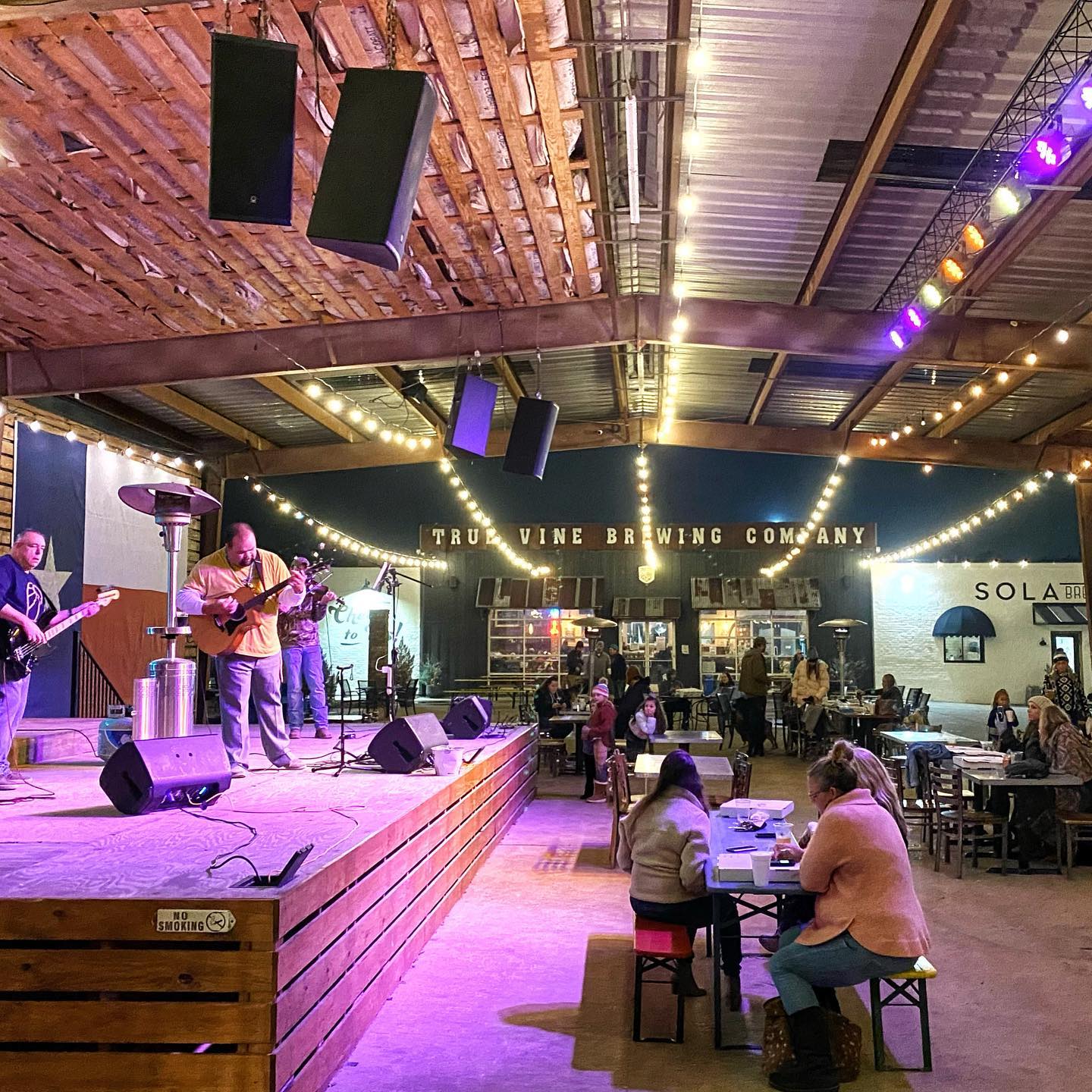 True Vine Brewing Company
Located at 2453 Earl Campbell Parkway in west #tylertx, True Vine Brewing Company has endured the past year by continuing to offer creative and classic craft beer brews and a wonderful, covered patio with plenty of tables that are socially-distanced apart. Heaters, fire pits, and open-aired seating are available as well, so there is more room than you could ever want.
Owners Traci and Ryan Dixon stand by this whole-heartedly.  They said "when life swirls around you and things can feel uncertain, we want to be a safe, stable place for you in whatever storm transpires in your life. A warm hug on a cold day. A big smile when there may be tears. An encouraging word when you need it most. A sweet tune when all you've heard is noise. True Vine to us is more than great beer. It's a community filled with love. It's home."
True Vine Brewing Company was created, built, and inspired by "Integrity. Community. Love." Covid has not changed this in any way. In fact it seems to have strengthened this way of life for True Vine. True Vine Brewing offers live music every Friday and Saturday with no cover charge. All ages and four-legged friends on leashes are welcome. Various food trucks come to True Vine on weekdays and Sola Pizza is usually open too.
True Vine Brewing Company is open Monday-Wednesday 4-9pm, Thursday 4-11pm, Friday-Saturday 11am-11pm, closed Sunday.
---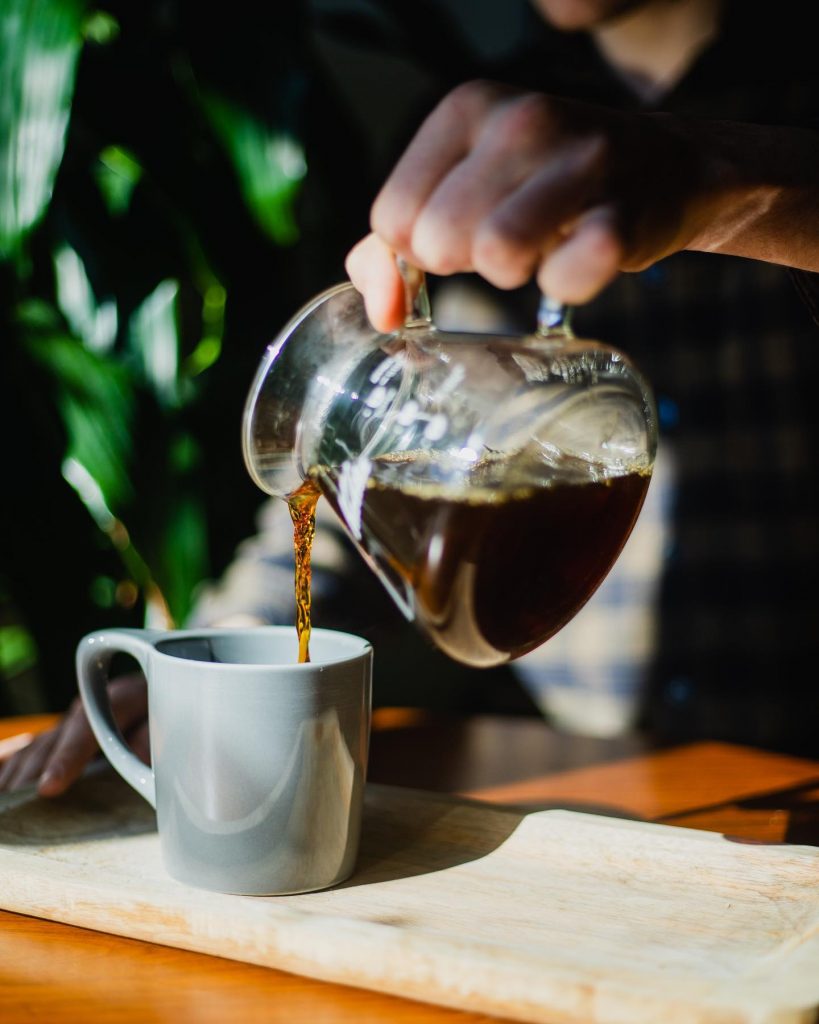 The Foundry Coffee House, Downtown Tyler
The Foundry Coffee House, in #downtowntyler, is located at 202 S. Broadway Ave, #tylertx. The Foundry is a coffee shop that focuses on serious coffee excellence, atmosphere, art, music, and conversation. They serve coffee and teas (cold and hot brews).
"When you sit down at The Foundry – for a cold brew, bottomless cup of coffee, or special-menu latte – all we want you to think about is how good it tastes. Because we've thought about everything else."
"From the seed in the ground to the coffee in your cup, The Foundry is all about relationships. We are as intentional about brewing excellent craft coffee as we are with the people who grow it, roast it, and drink it."
The Foundry is open Mondays-Thursdays, 7am-9pm; Fridays-Saturdays, 7am-11pm; and Sundays, 7am-7pm.  Although The Foundry offers pastries, quick lunches, and desserts all the time, they are planning to begin brunch starting February 6th, 2021 on Saturdays and Sundays, 9am-1pm. There are also food trucks, sometimes including What About Kabob!
The Foundry has indoor and outdoor seating, both in a lovely patio and intimate seating in front of the restaurant. They offer a variety of events, art shows, and concerts.
---
Javi's Mexican Cafe
Javi's patio is one of the best in Tyler and the food can't be beat. Javi's is located in south Tyler in an newly developed area of town that includes several unique shops. The large outdoor patio at Javi's overlooks a small pond making it a fun atmosphere for lunch, dinner, or happy hour with friends. The food is described as "Mexican spirit for the Texas life." Some of the favorite dishes are carne asada, enchiladas, and fajitas. The queso blanco is out of this world! It's the perfect place to relax and enjoy a margarita and chips and salsa.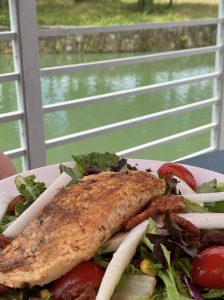 ---

Roost Deli, Tyler
Breakfast or lunch on the patio? Why yes, we'd love that! Roost, located at 3114 Troup Hwy. in #tylertx offers more than great chicken salad at lunch and dinner – they also have a terrific breakfast menu. If you are in the mood to lounge around and spend a lazy morning drinking coffee while dining al fresco, Roost is the place to go.
Breakfast is served anytime – it is offered all day 7 days a week!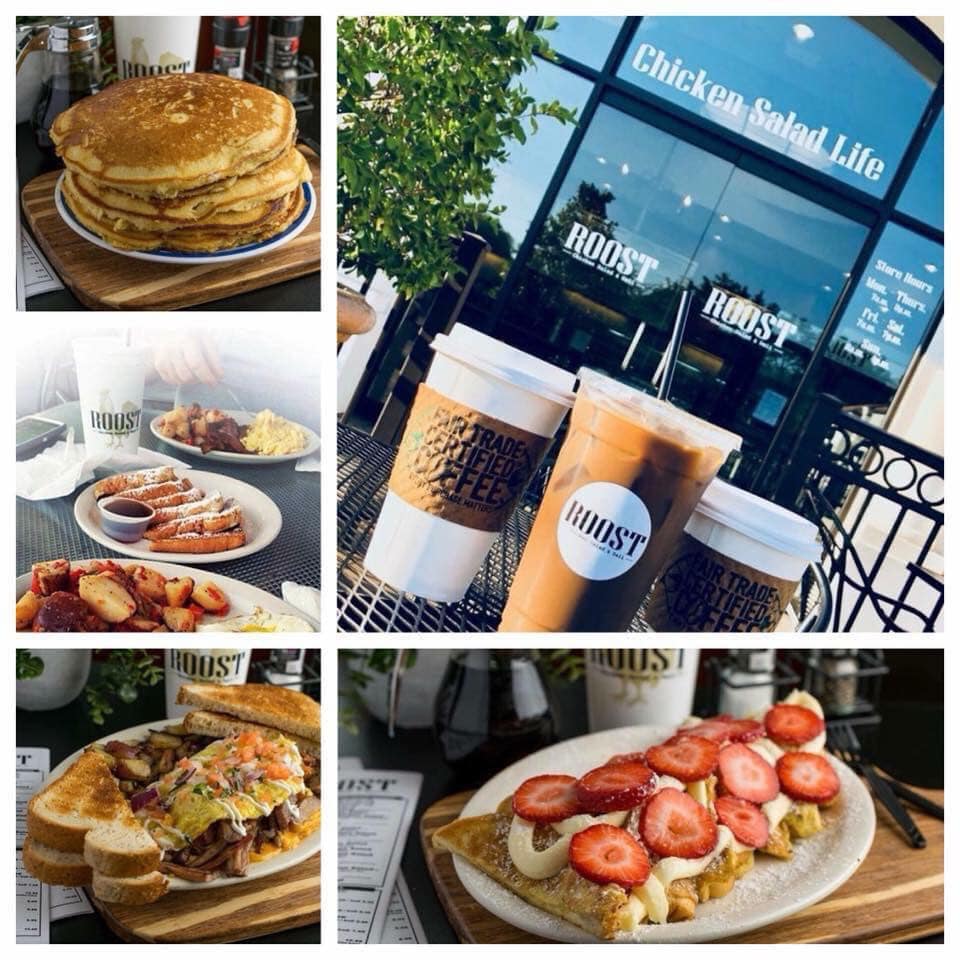 Tyler resident James Kidd said, "[Roost offers] wonderful, hearty breakfasts including everything from omelets to hotcakes, which are my favorites. Their wide variety of chicken salads never disappoint and they rotate some based upon customer feedback. This is a great local place – owned and run by caring, local folks."
Be sure to try the jalapeno chicken salad – it's to die for! Be sure to come with an appetite,
Roost's
portions are big!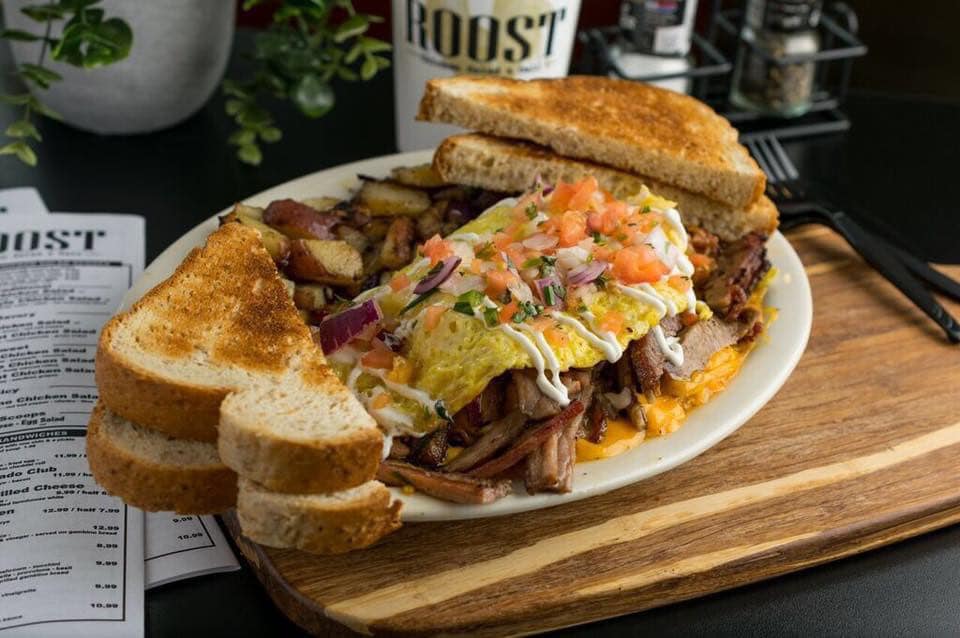 Other Venues with Patios
In addition to all of these great restaurants, there are plenty of others who offer patio dining and some even offer live entertainment. Among those are: