Manny's Tex Mex Cafe: Happiness in a Cup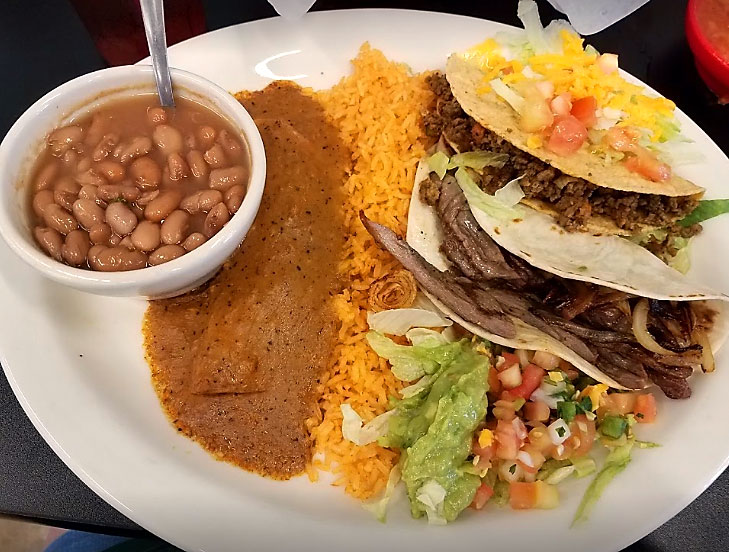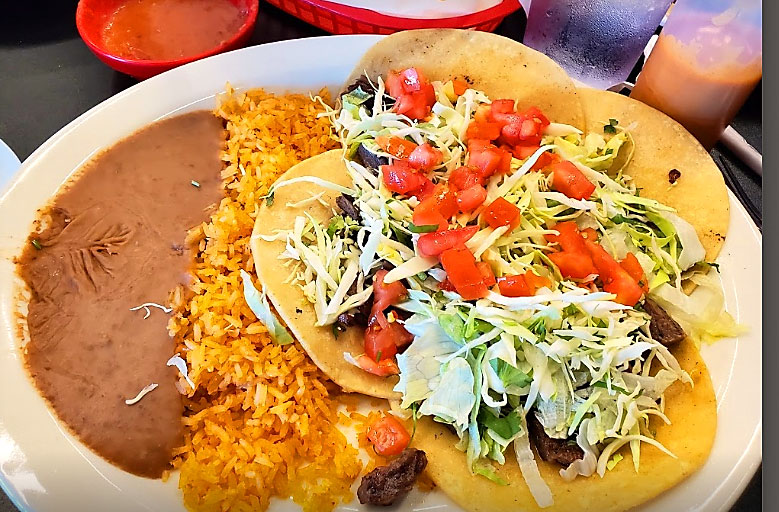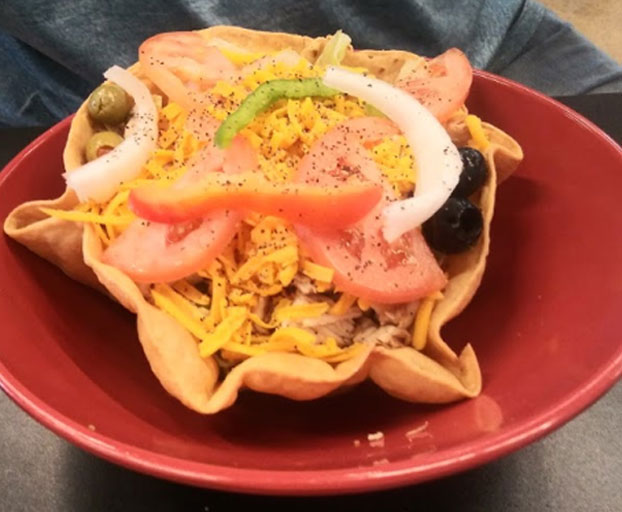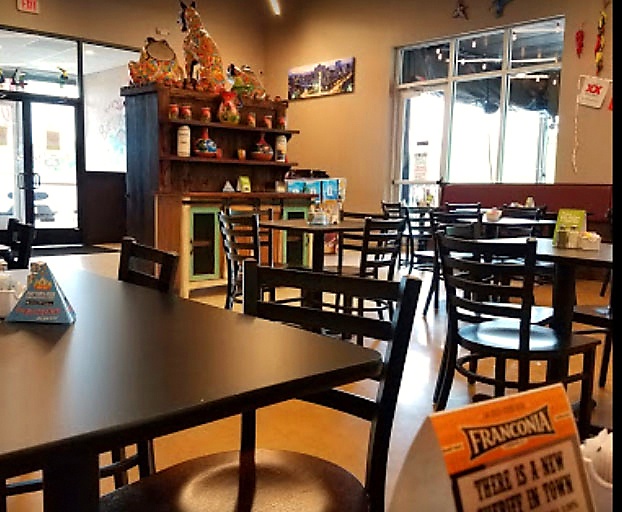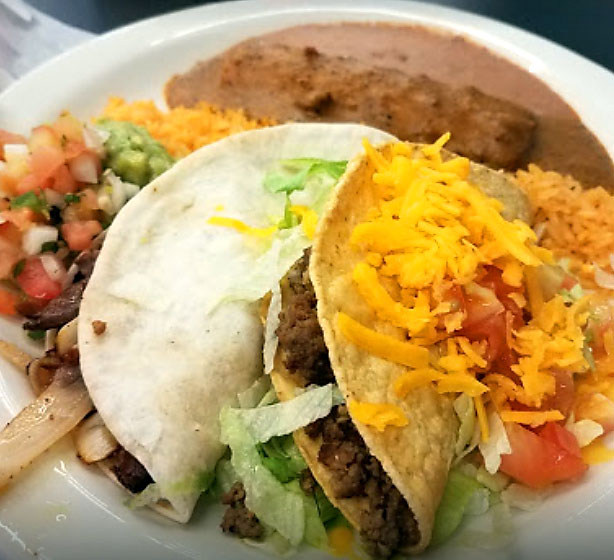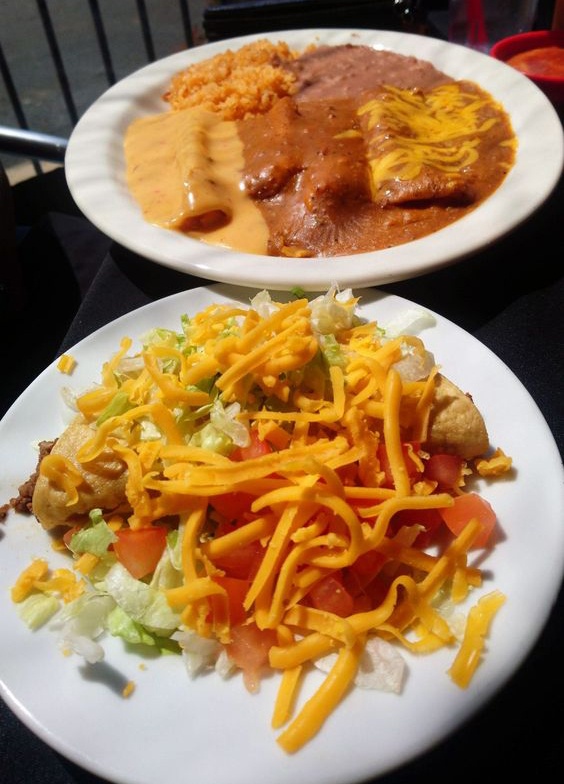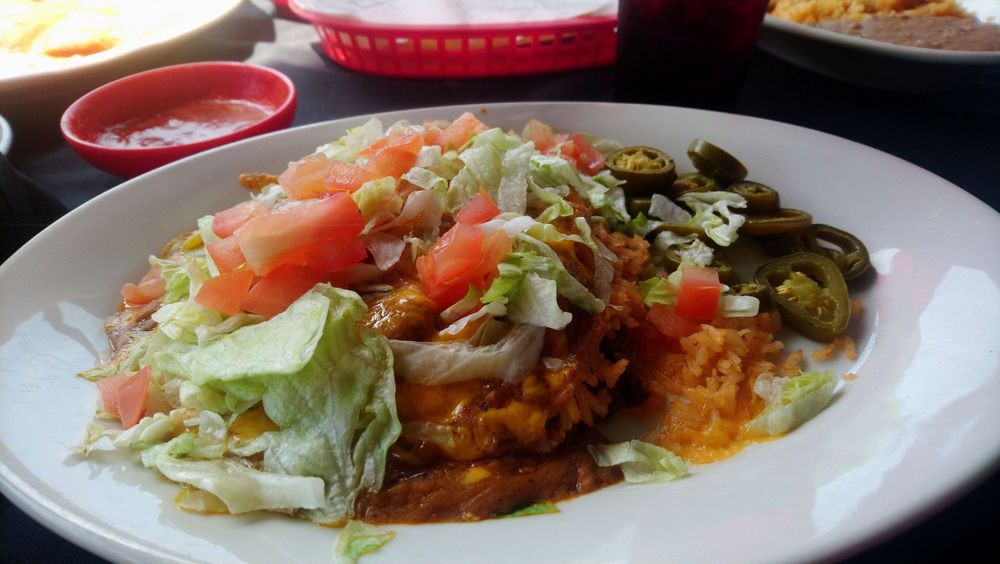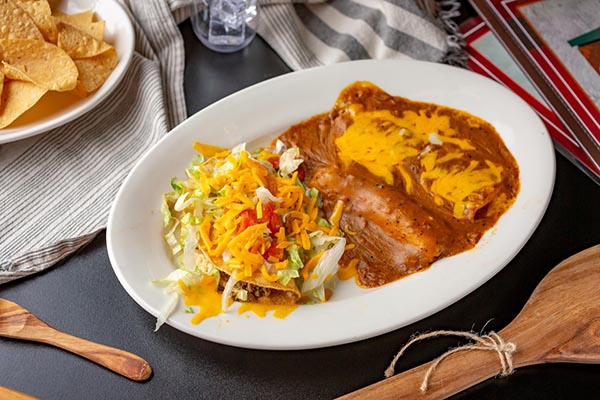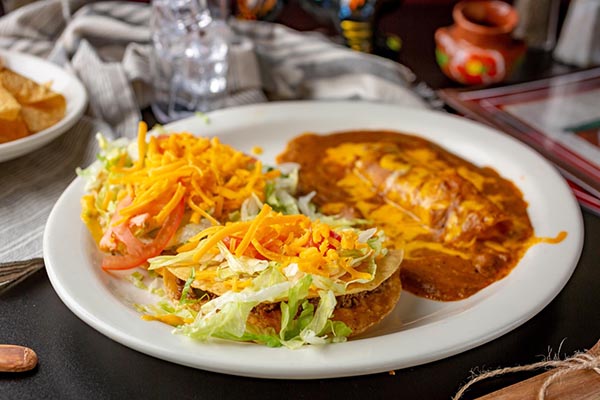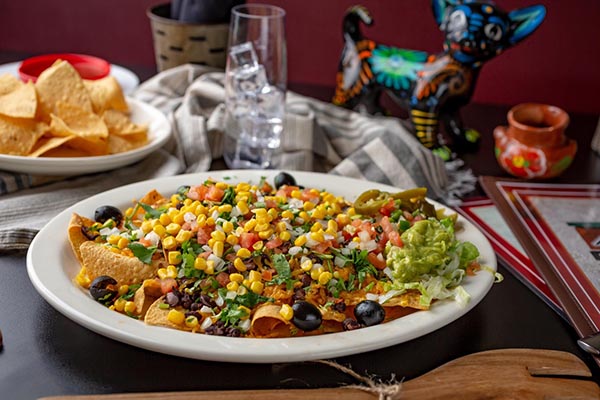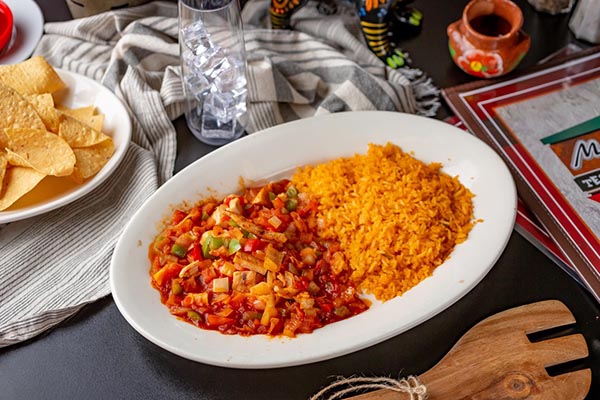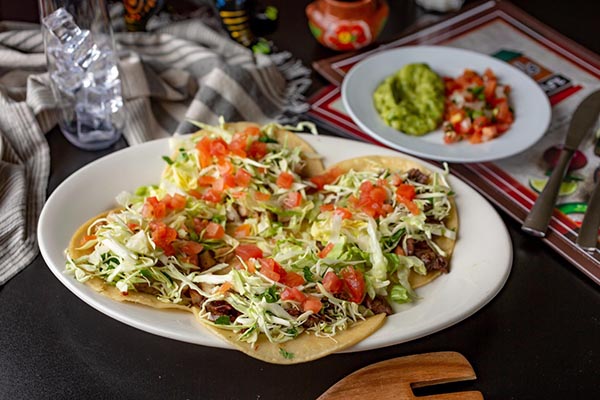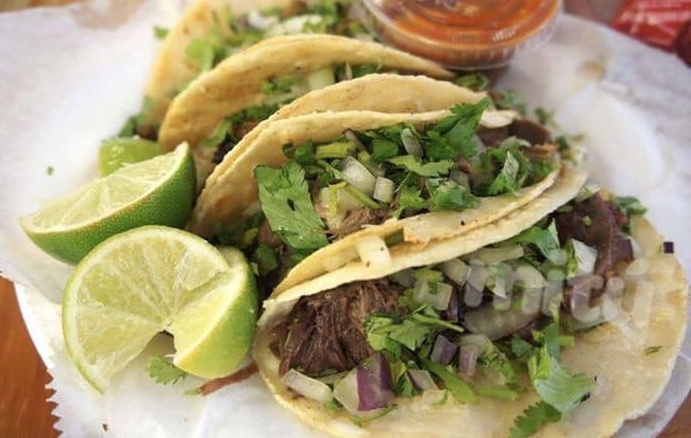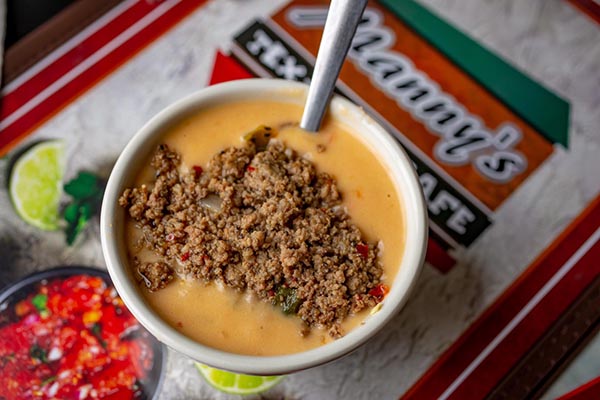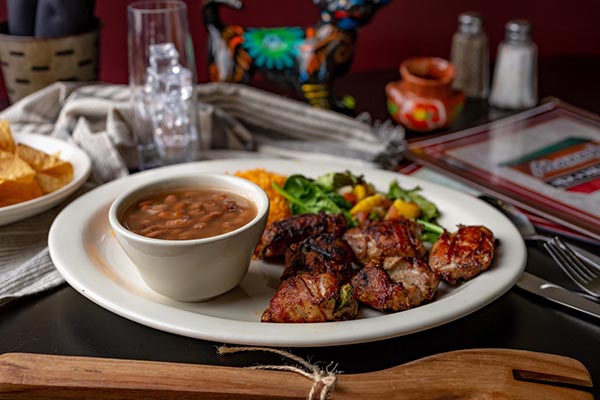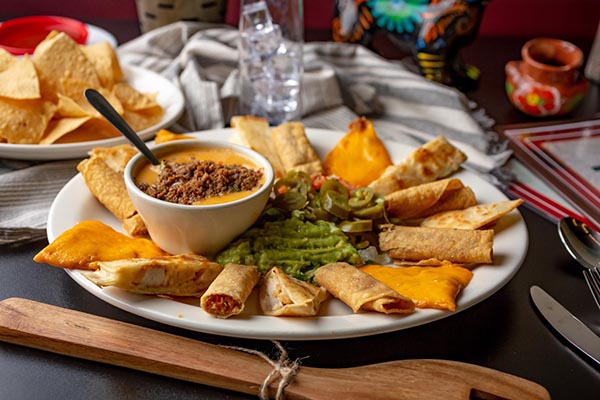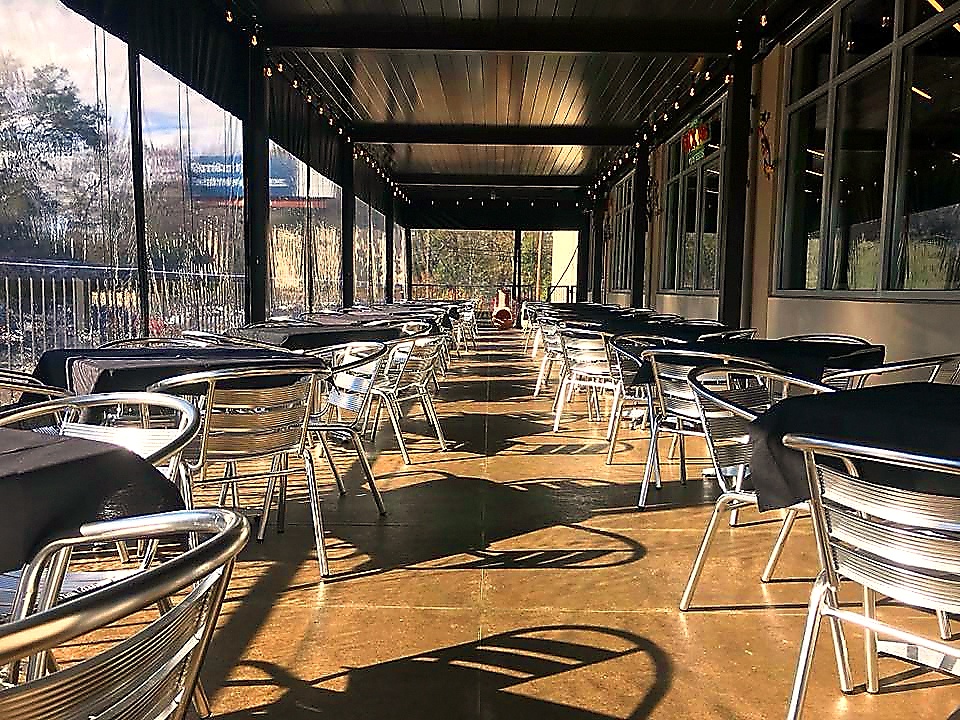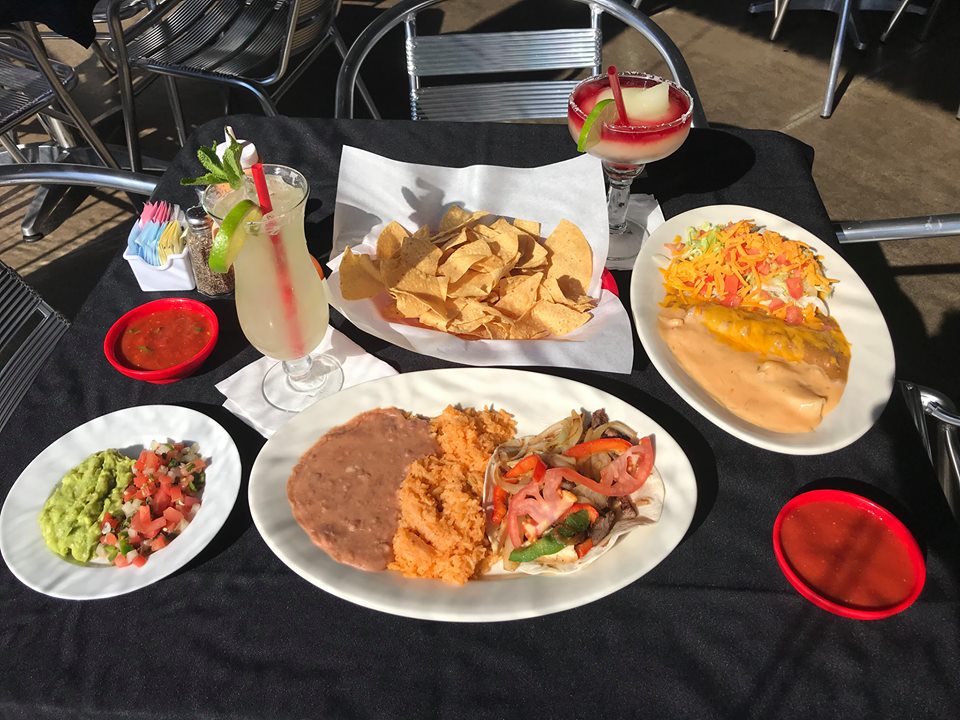 By Gini Rainey
Don't let the name fool you.  Even though Manny calls his restaurant "Manny's," he is serving up Mexican food at the corner of Beckham and Fifth Street using the recipes that those of us old Tylerites remember loving at Gilbert's El Charro.
And while I know this column is supposed to feature our favorite dish and not really the restaurant serving it, it's difficult to separate the two.  It's also difficult for me to name just one favorite dish, but if push comes to shove, I really must admit that the Combination Plate is my "go-to" when I'm there.  Mostly because it has a little bit of everything Tex-Mex that I like on it. Oh, but wait…I also like to order a cup of their queso on the side.
The Combination Plate is exactly that: a crispy beef taco loaded with meat, cheese, lettuce and tomatoes; a soft cheese taco generously covered with their yummy queso; and a cheese and onion enchilada covered with chili con carne.
Let me tell you about their queso!  It's not that really thick, orange cheese queso you get in a lot of Mexican restaurants or football games.  Nope, theirs is just thick enough to cling to their crisp tortilla chips and has a boatload of onions that have been par-boiled, making them nice and tender and the perfect added ingredient in this queso.  So, although the plate comes with some of this queso on the soft cheese taco, I can just never get enough of it and a cup of it really ramps up the dining experience and it comes really, really close to the same queso that Gilbert Ramirez served for years at the original El Charro.
When I sit down to a Combination Plate, I really get my happy on.  This is true, traditional Tex-Mex food from the crispy, crunchy beef taco to the chili coated cheese and onion enchilada served piping hot.
Manny's Tex-Mex Cafe is located at 1433 S. Beckham St., Tyler. For more info, menu, hours go to facebook.com/MannysTexMexCafe/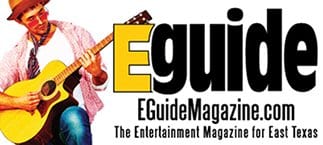 Get Ready for 2019's Blue Santa Pub Crawl Saturday, Dec. 14th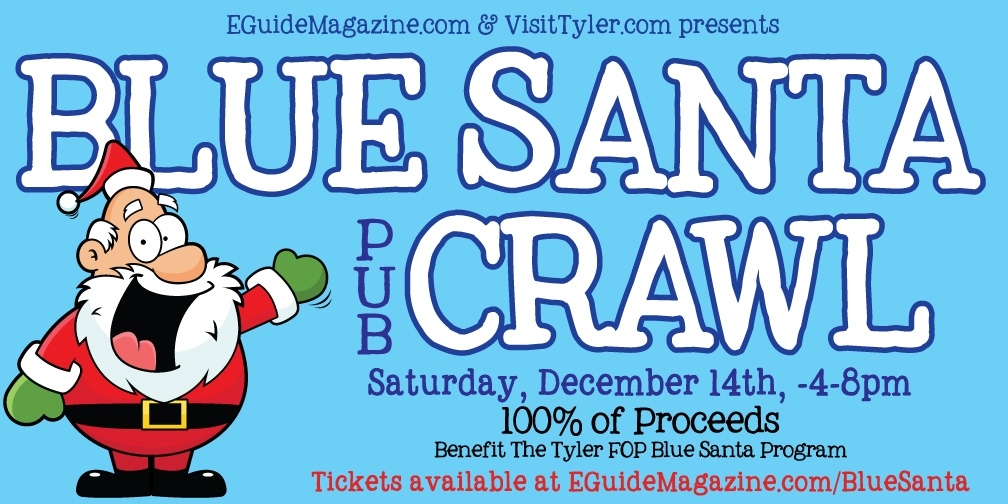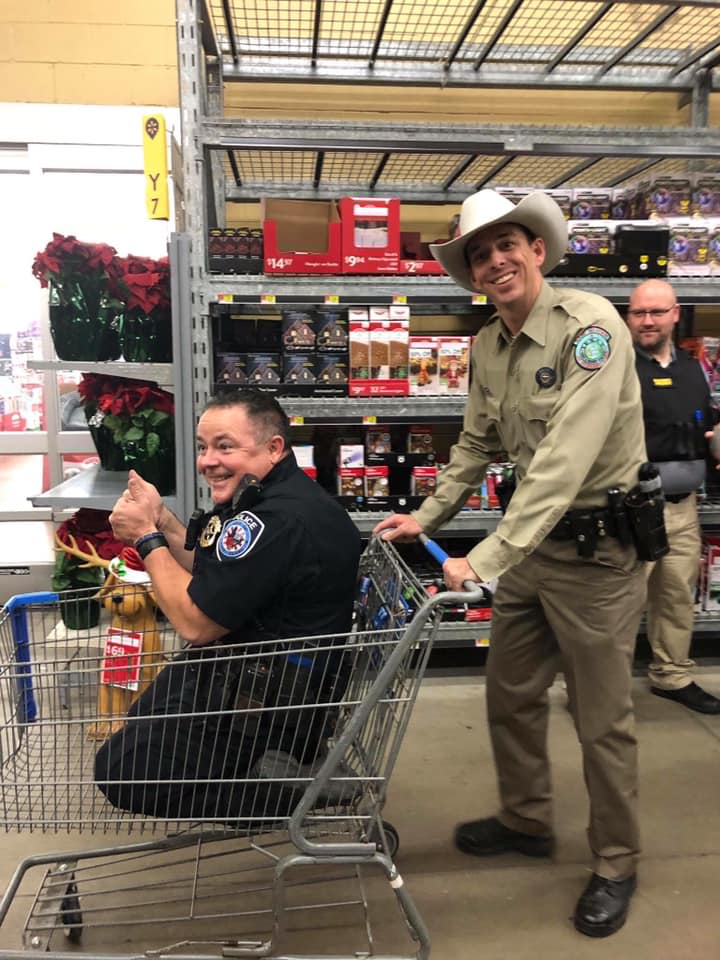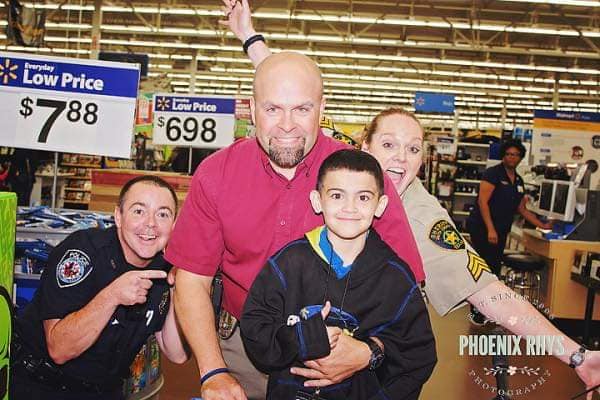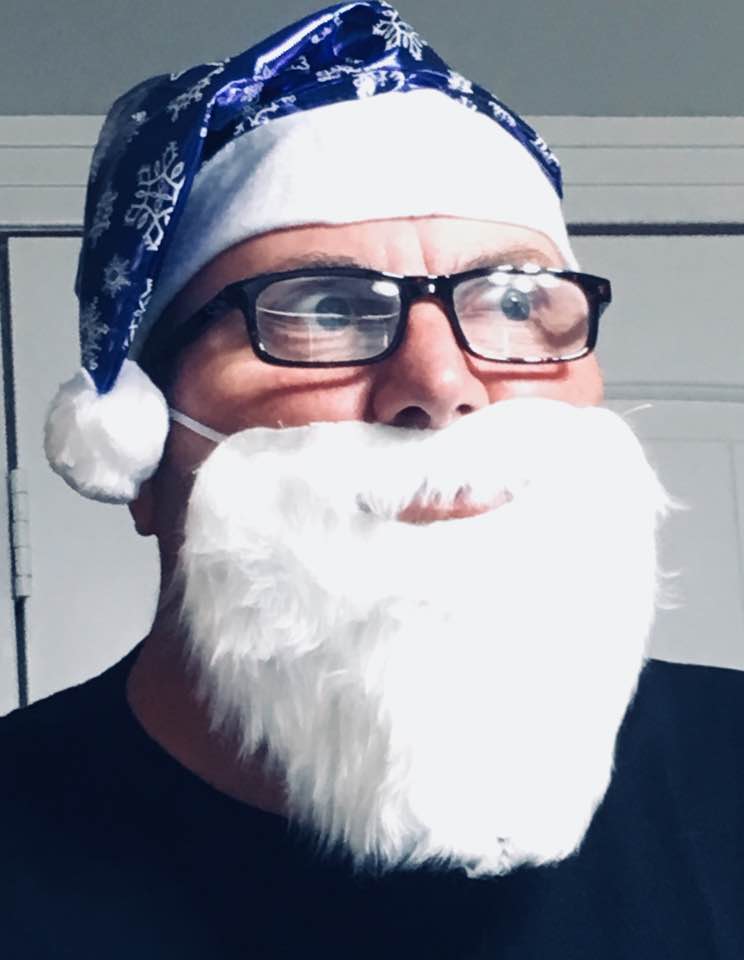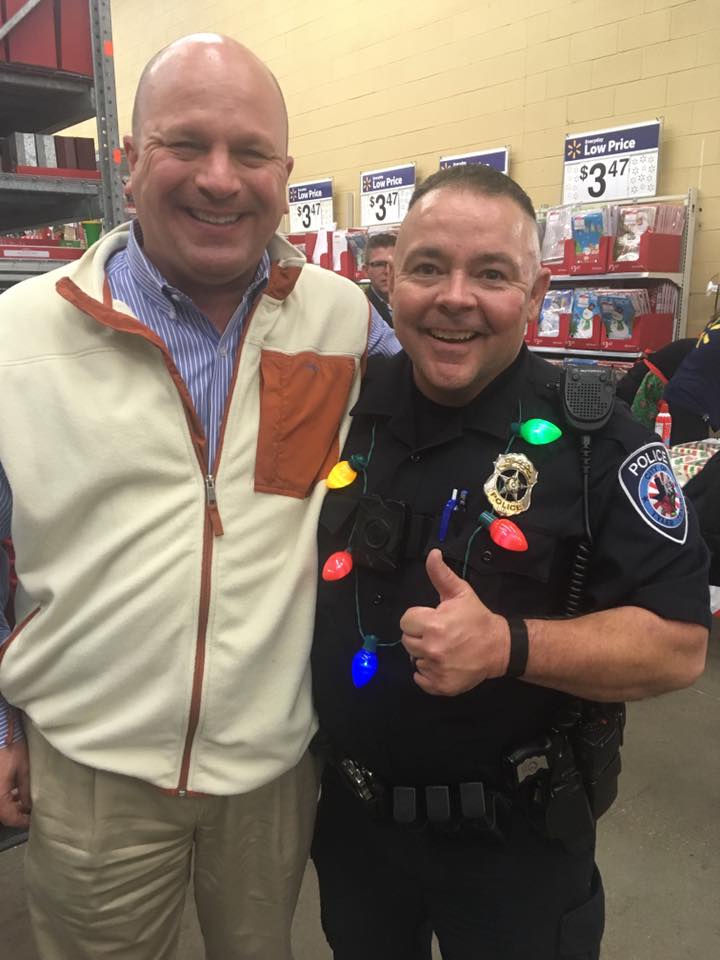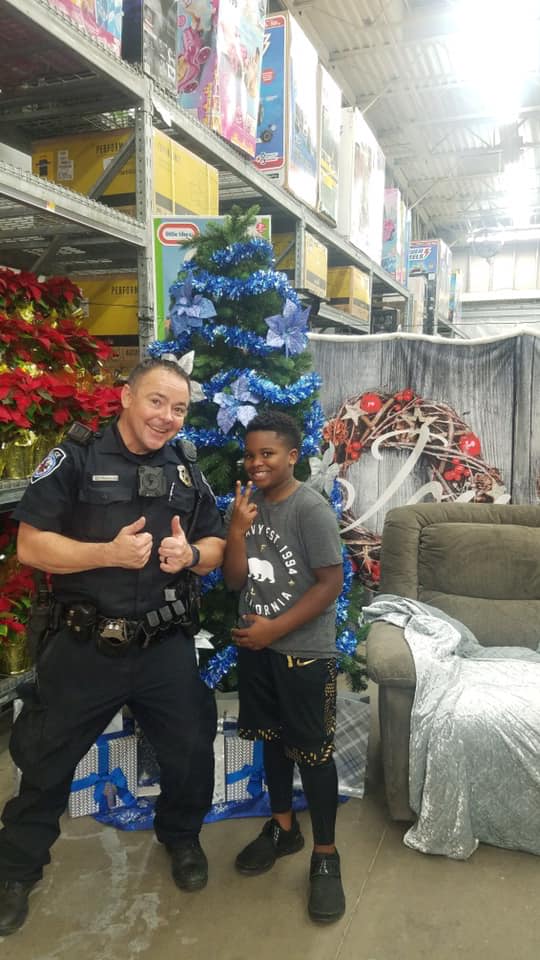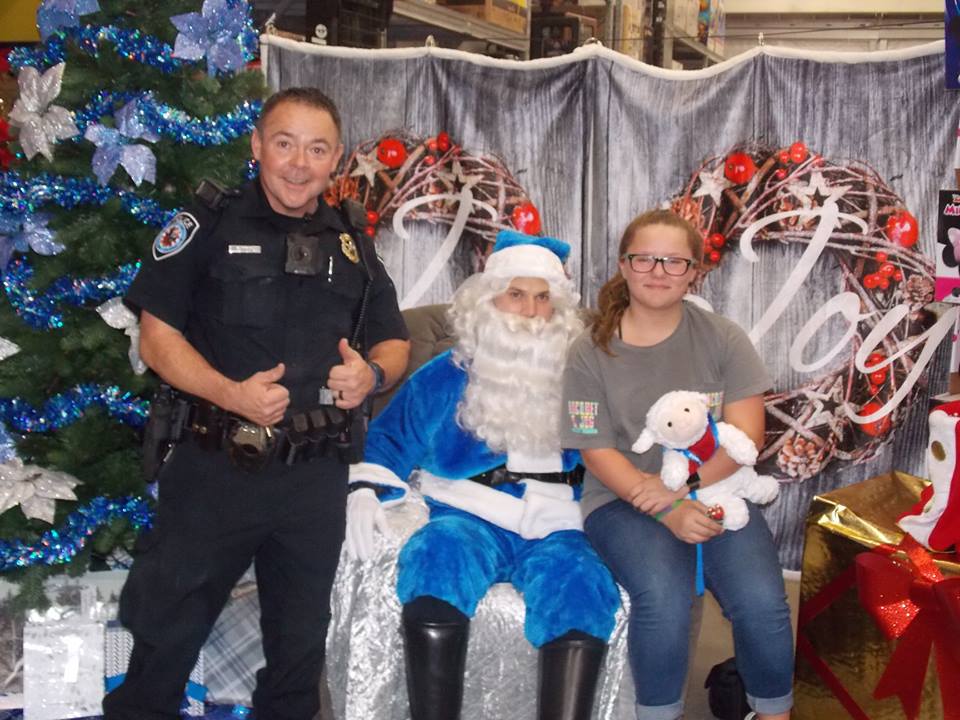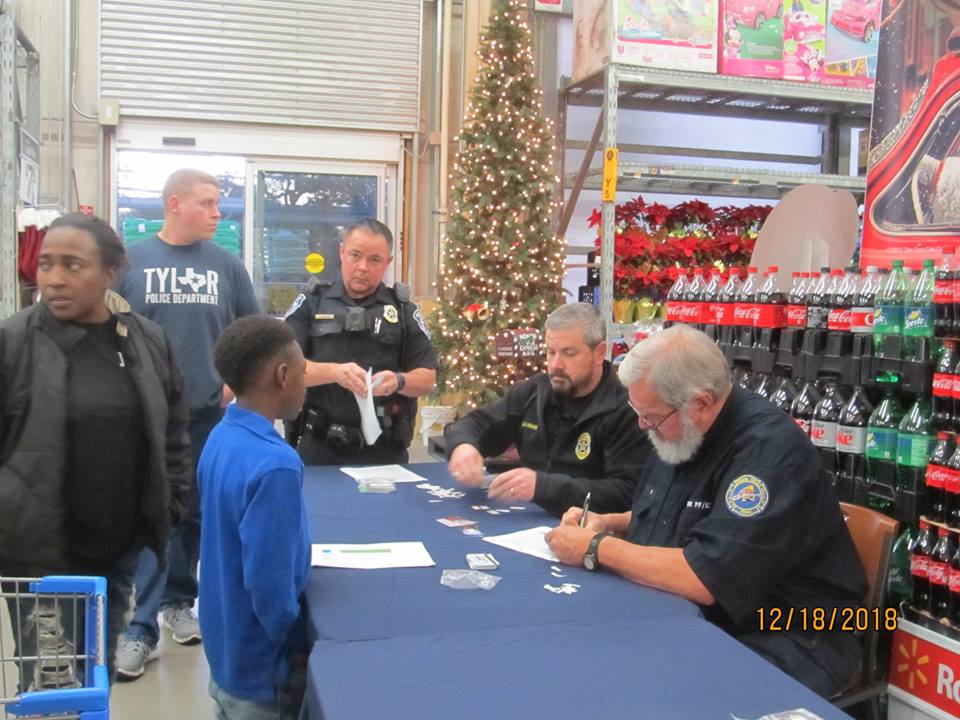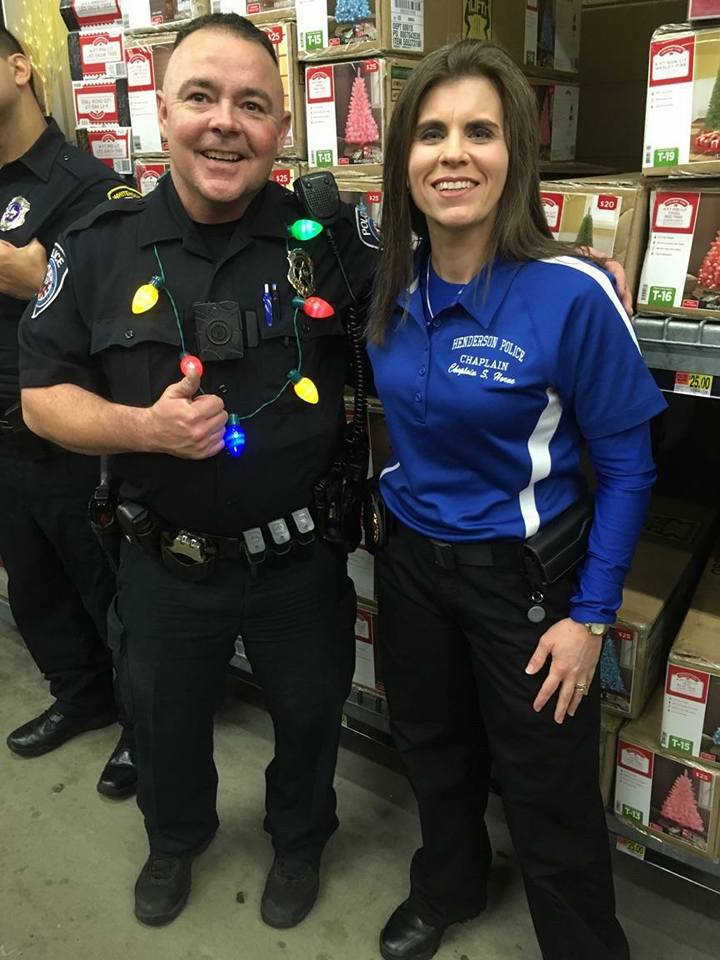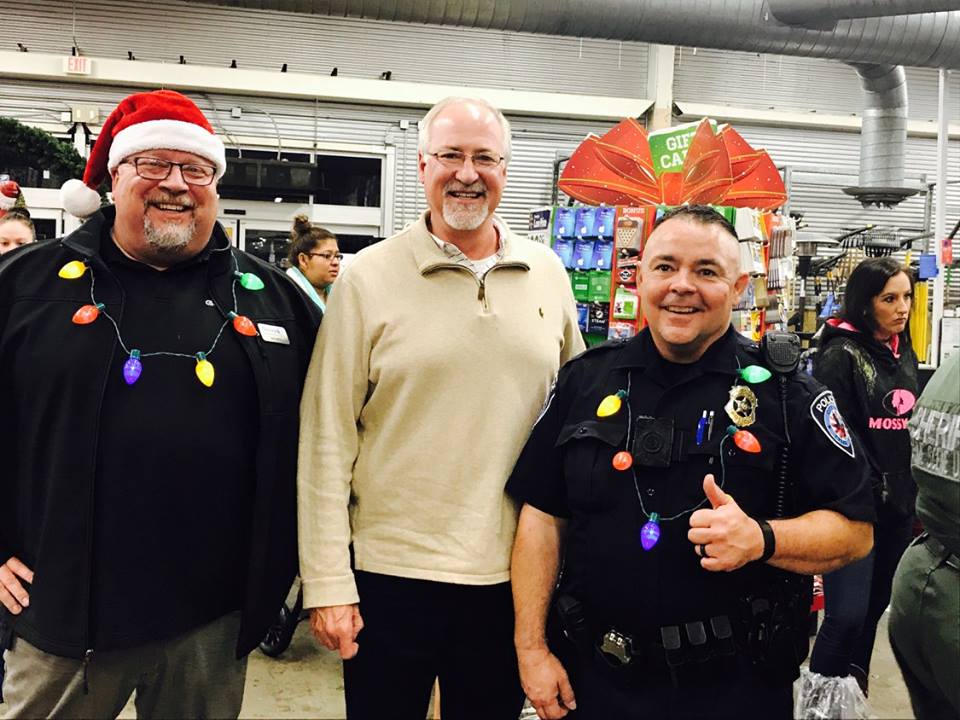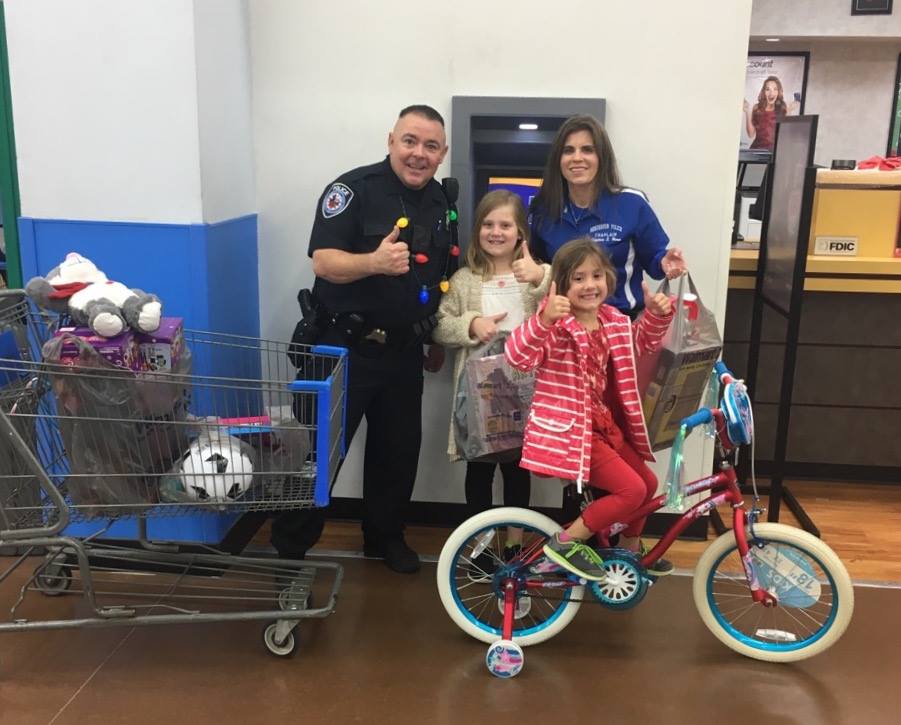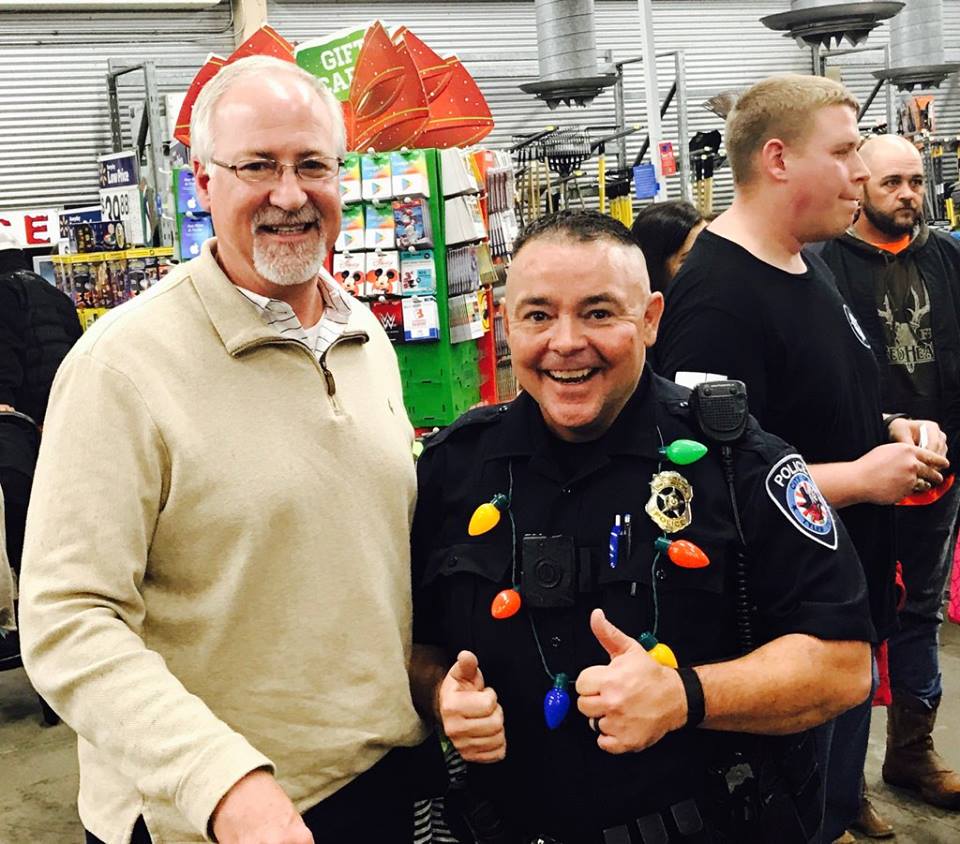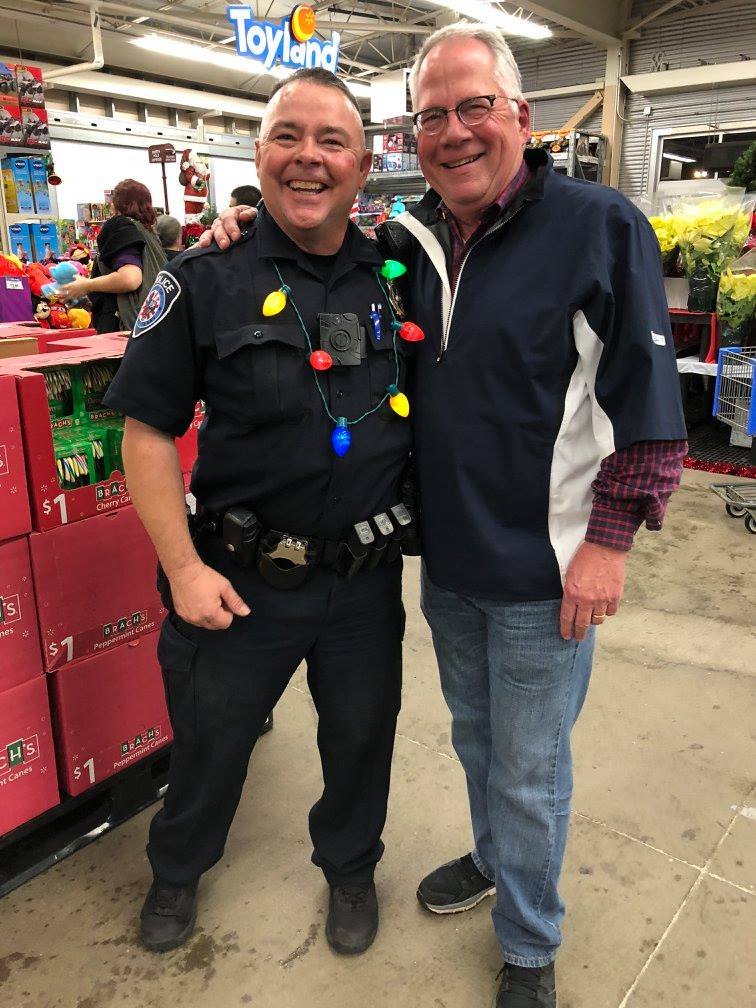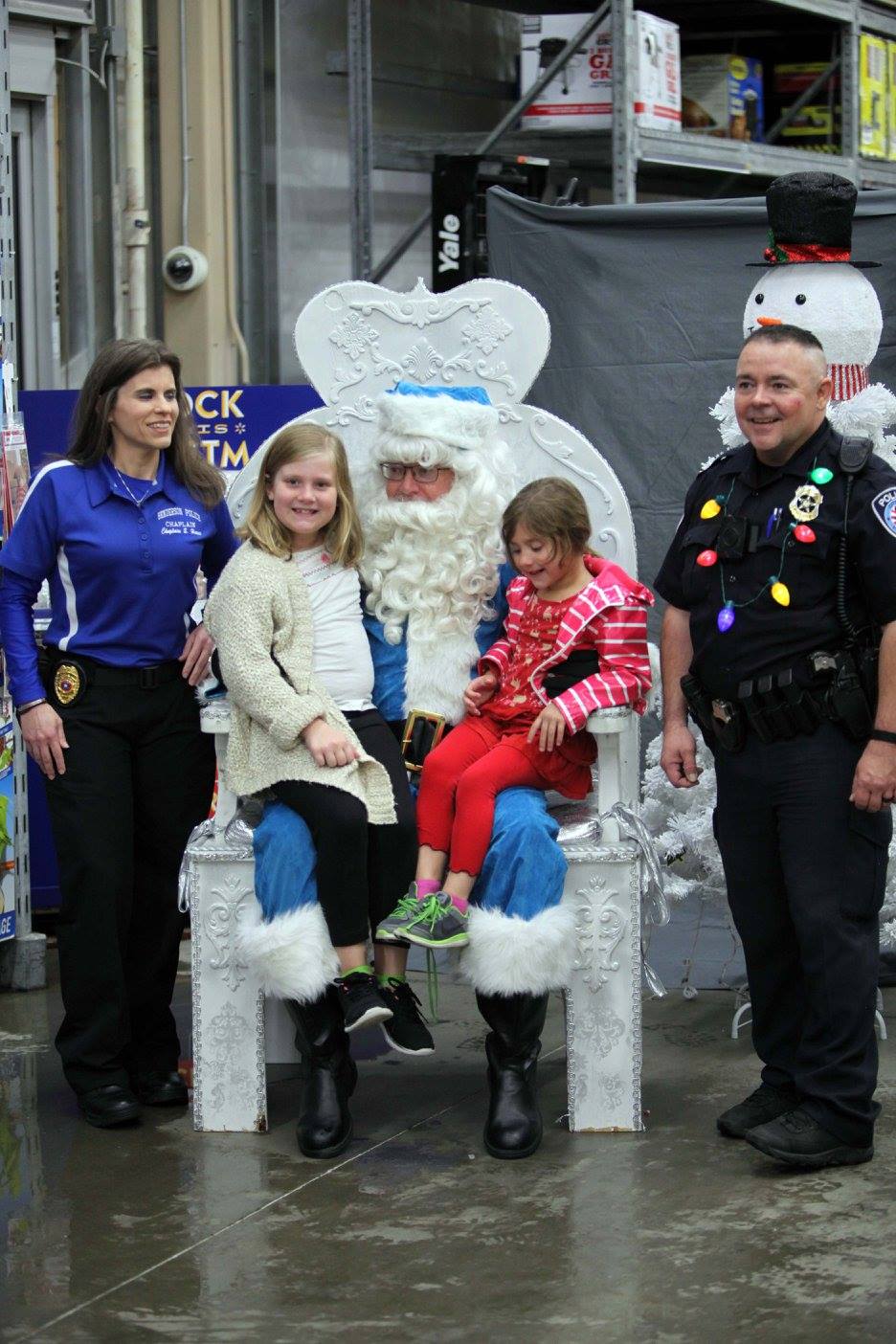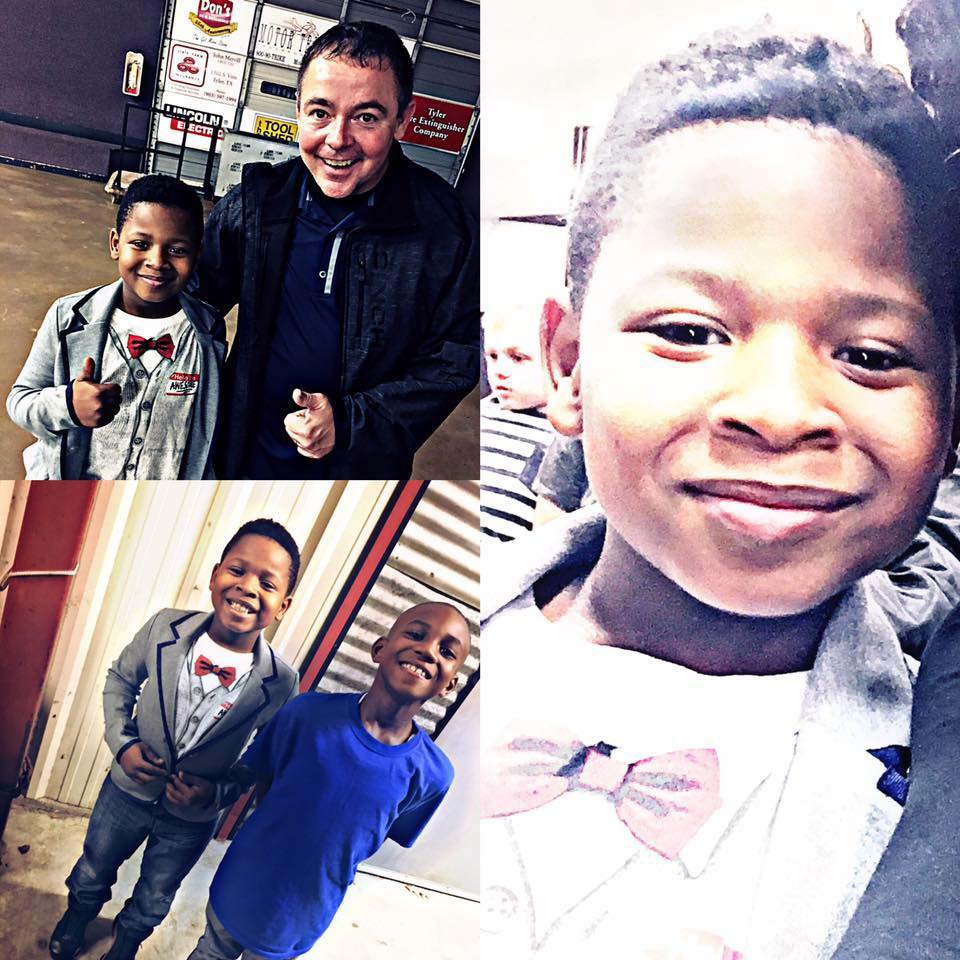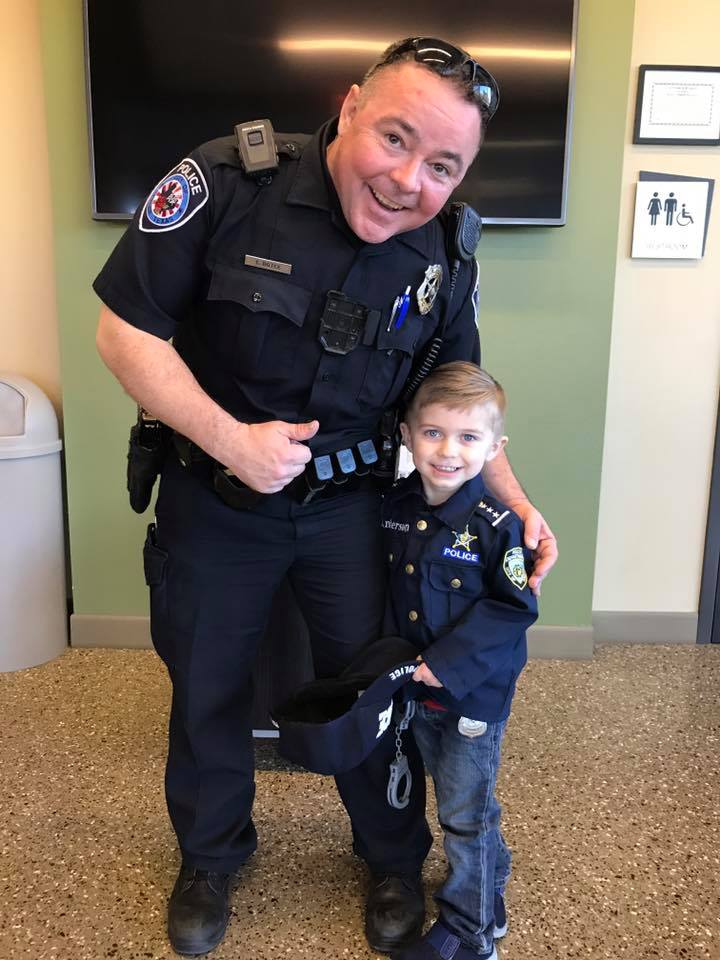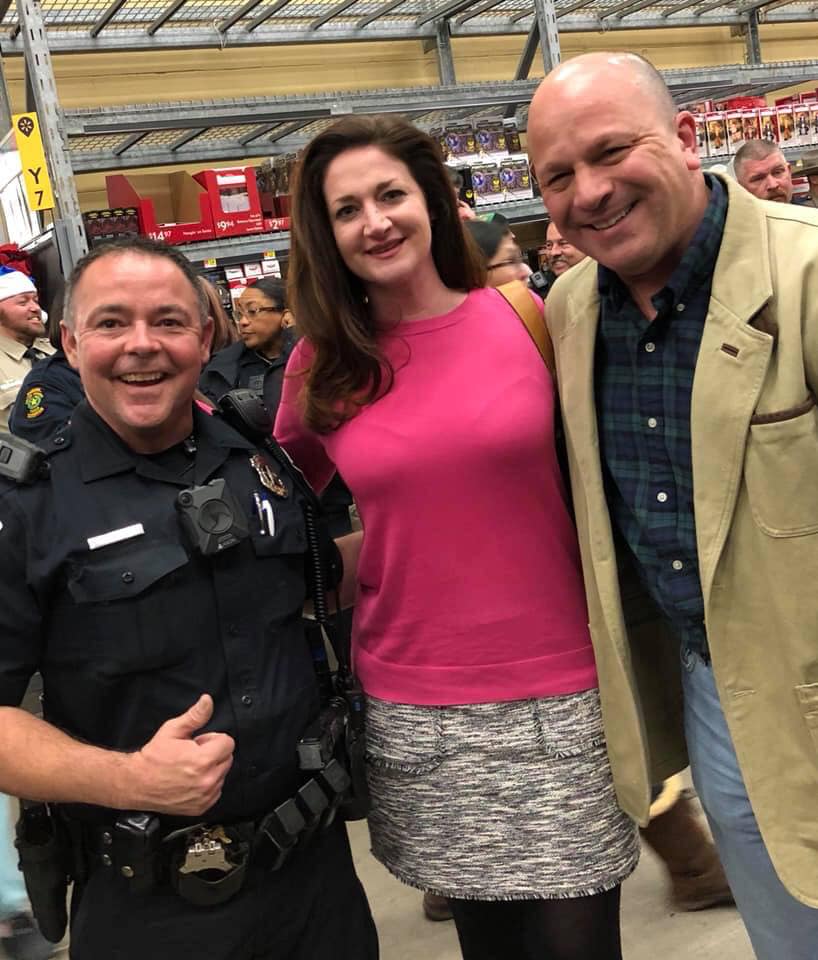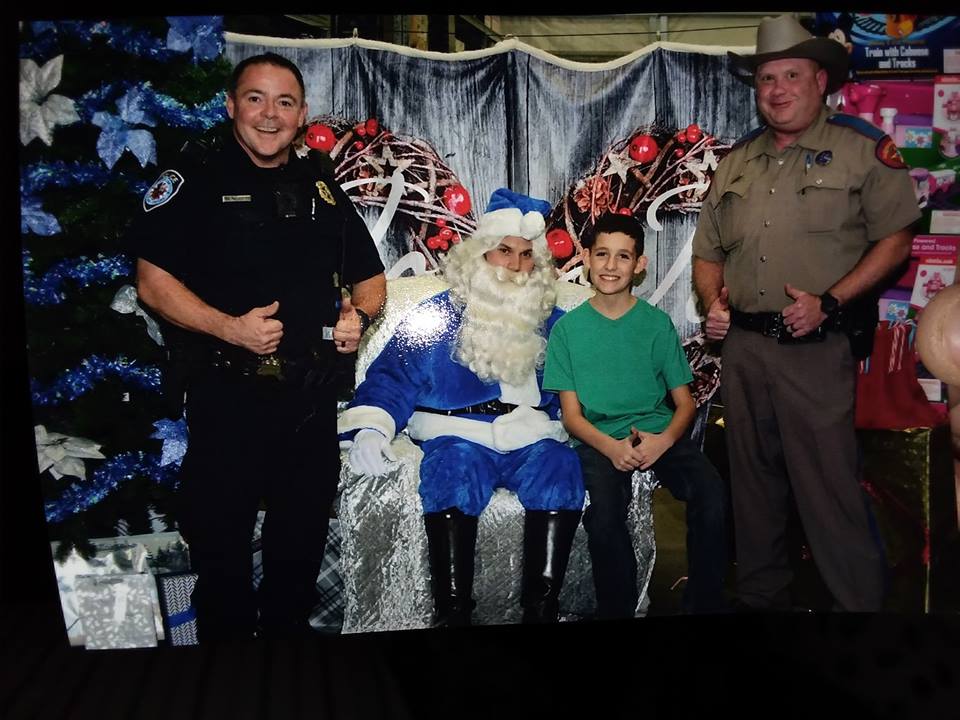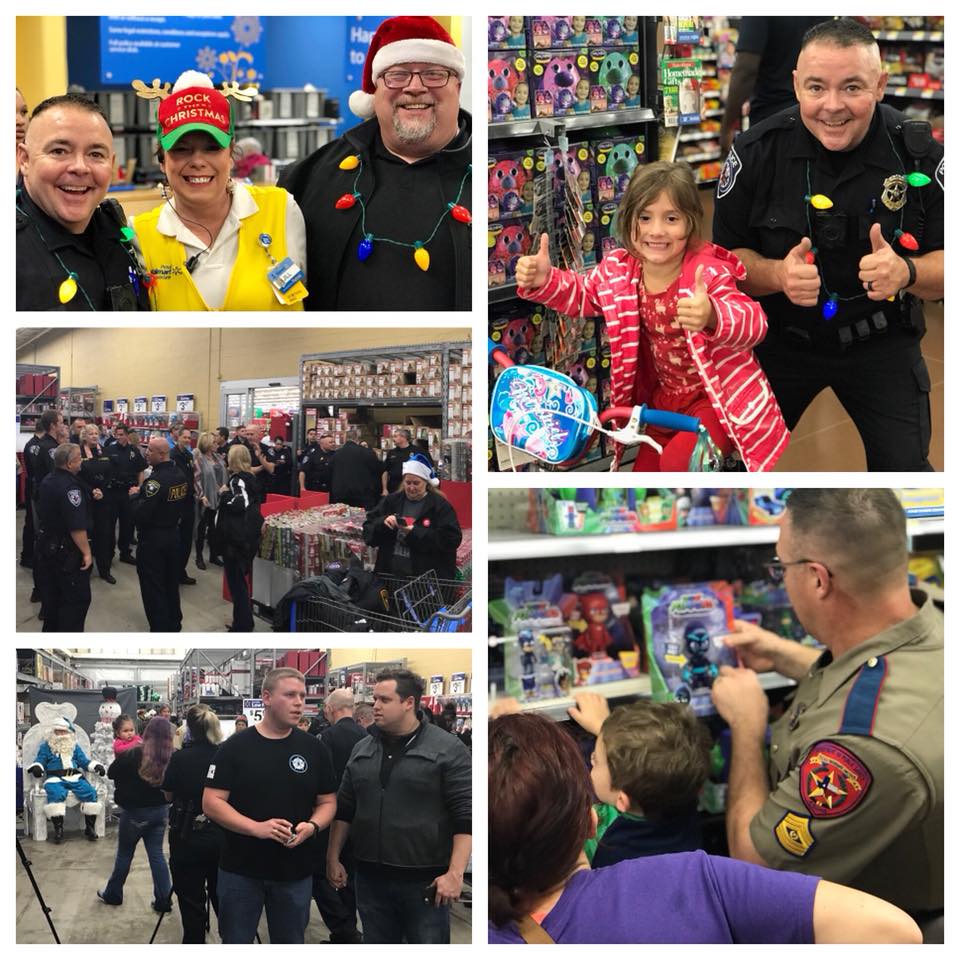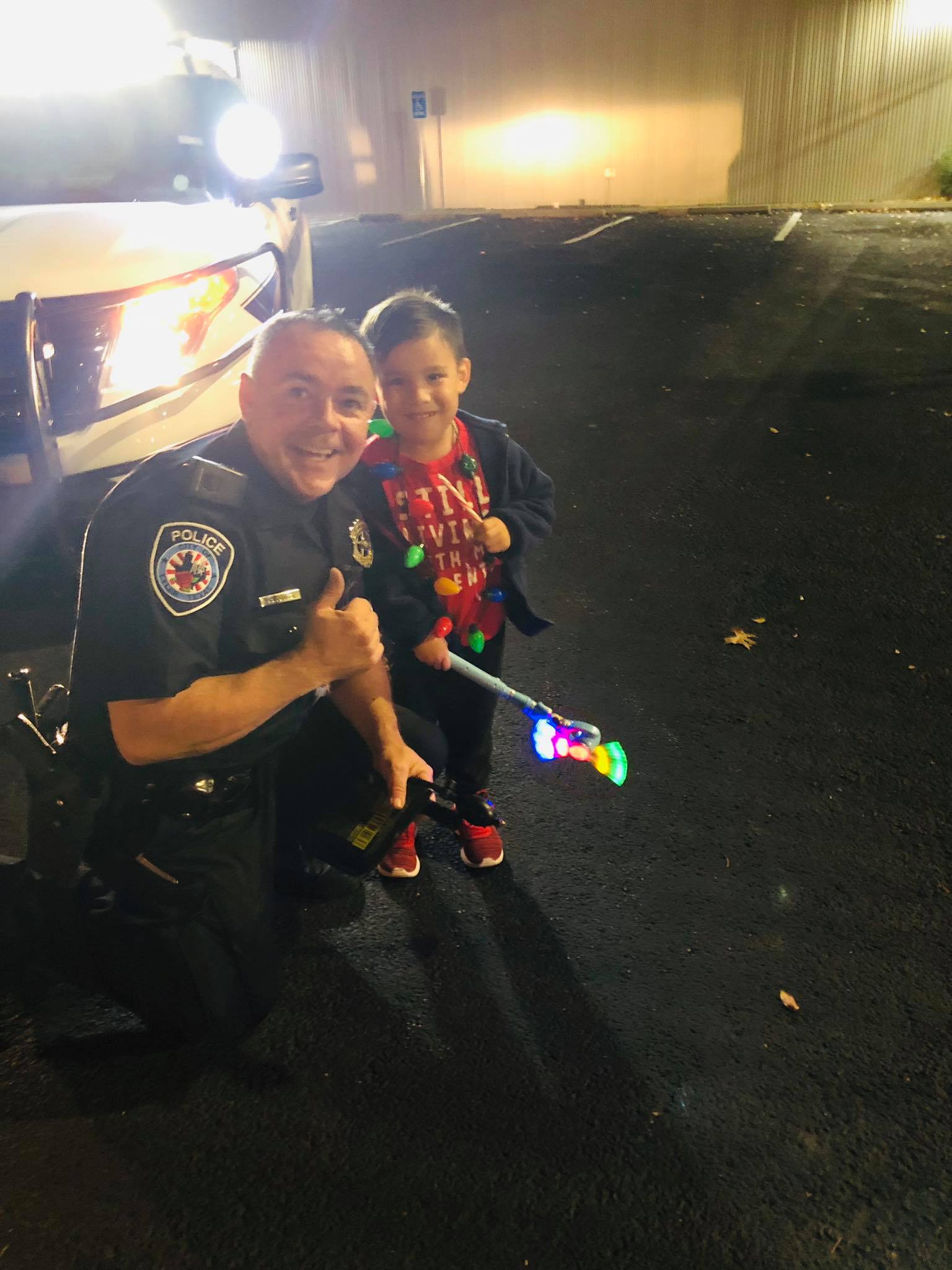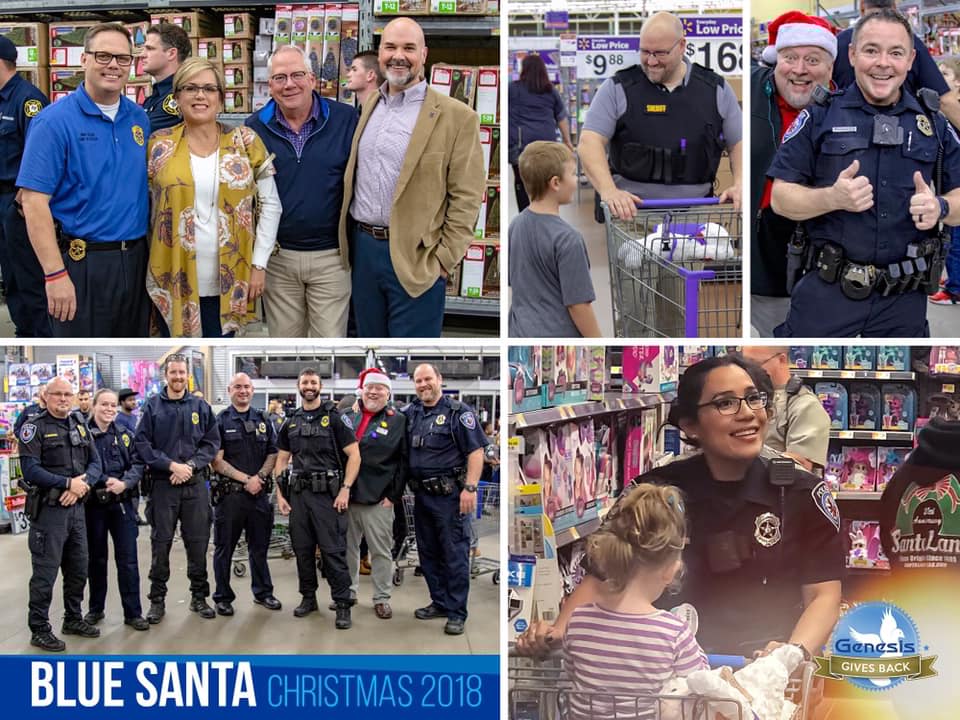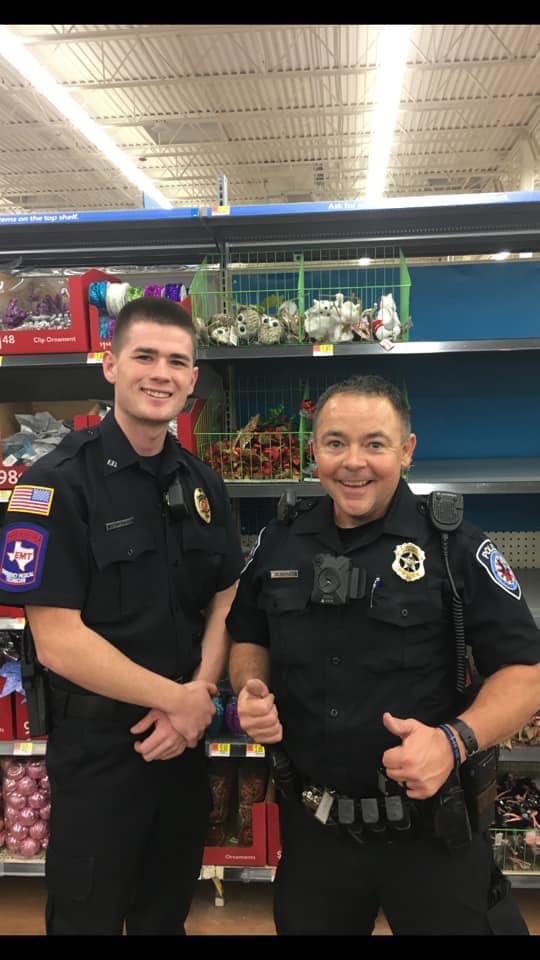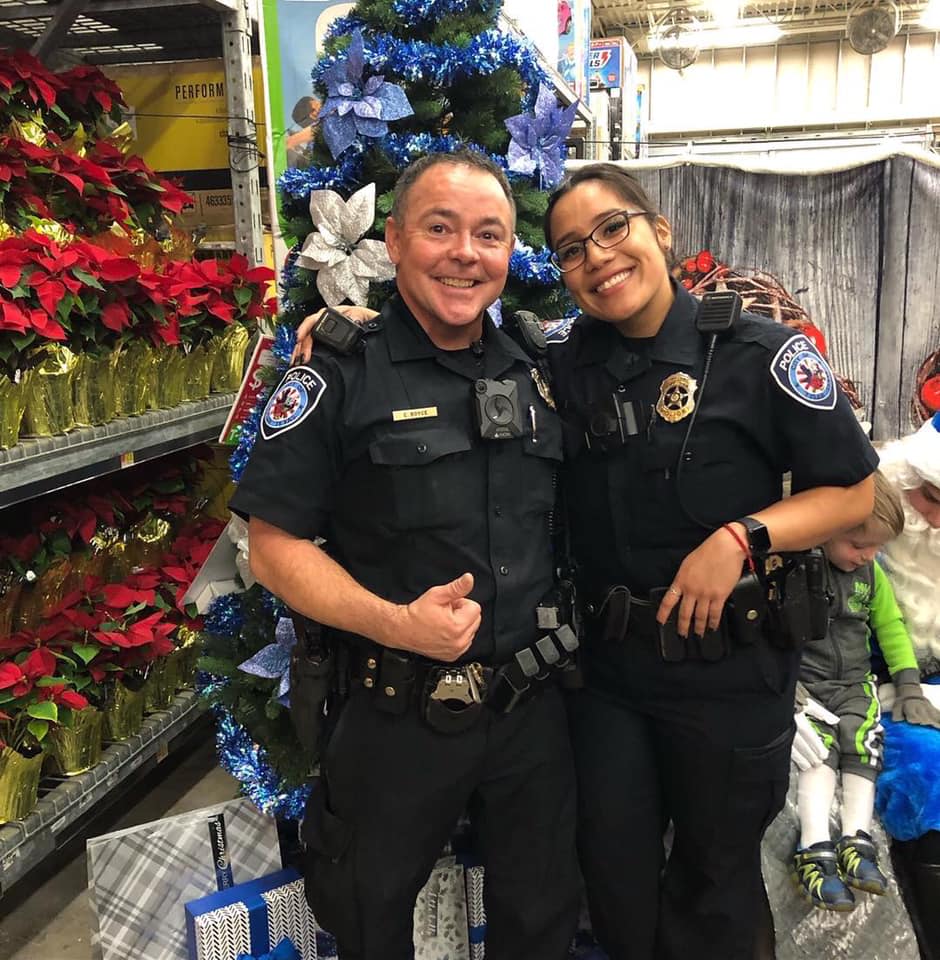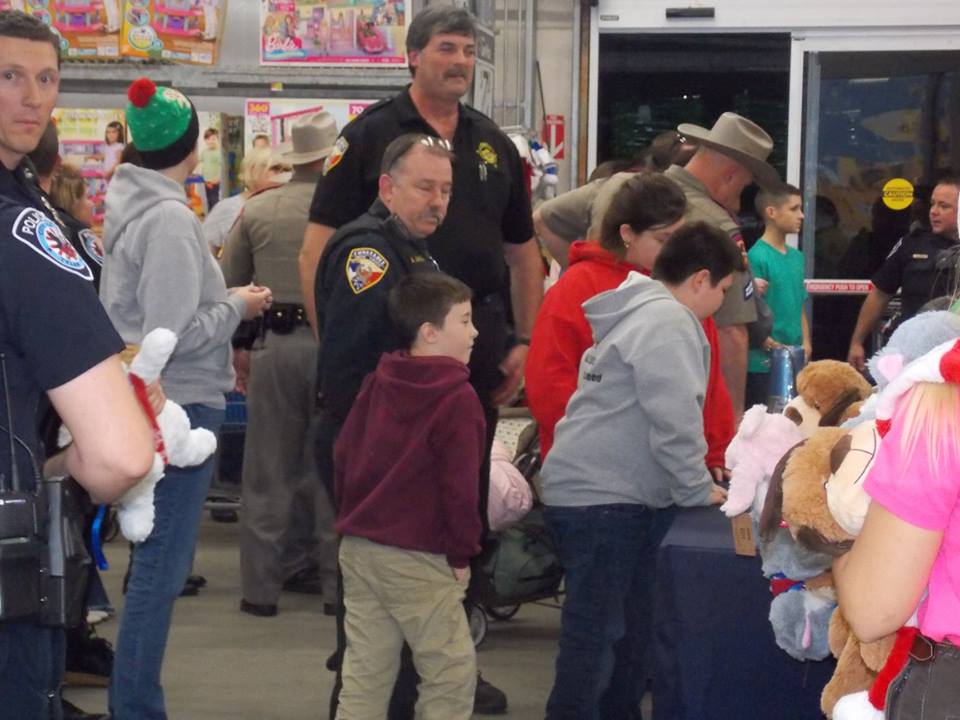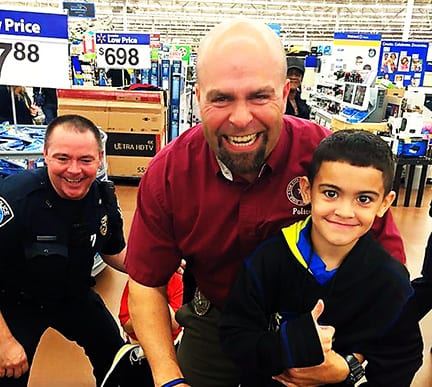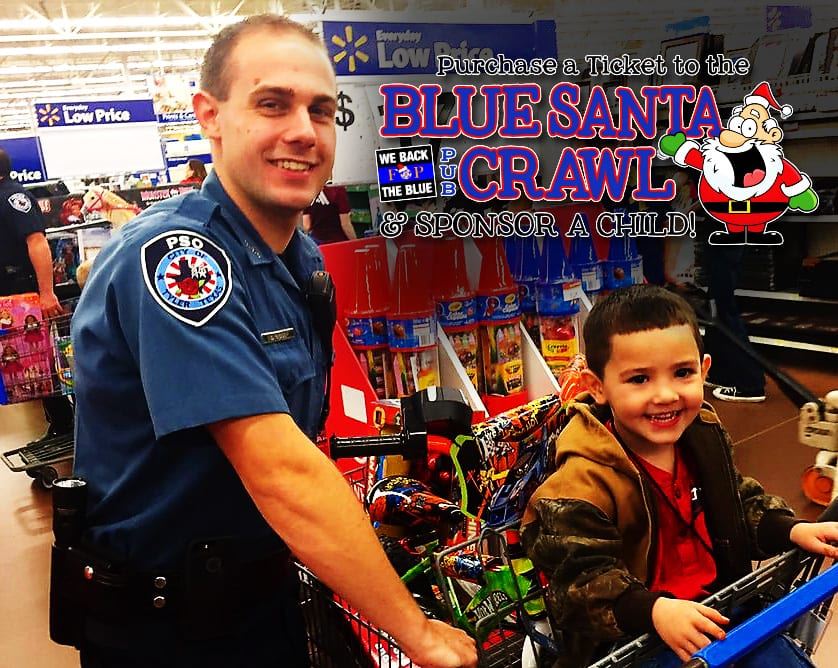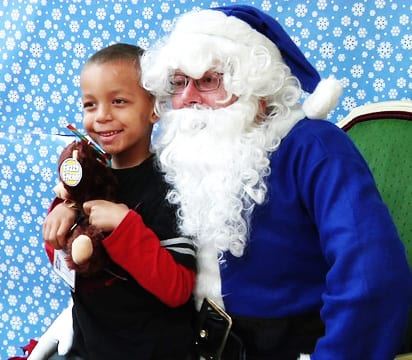 100% of the Proceeds go to support a Child!
Eat, Drink, Be Merry, Have Fun & Make A Difference in a Child's Christmas

Are you looking for a way to get on Santa's good side this year? Turns out you don't have to wear red to be Santa Claus this Christmas! All you have to do is buy tickets and have some fun at the 3rd Annual Blue Santa Pub Crawl!
That's because 100% goes to the children in the Blue Santa program that focuses on giving gift cards to needy children each year during the holidays. Yes, 100% of your ticket cost goes directly to local children in Tyler, Texas.
Saturday, December 14th, 4-8pm, you can both make Christmas extra special for a child plus, you can have some fun in the process.
At the 3rd Annual Blue Santa Pub Crawl, the fun starts when the sun goes down and adult soon-to-be Santas come out to play in Downtown Tyler. Here's how it works:
Purchase a ticket online at

eguidemagazine.com/bluesanta

. Tickets are $25 before 12 midnight December 13th and $35 the day of the event at the check-in table at ETX Brewing.

Check-in at

ETX Brewery

, 221 S. Broadway, starting at 3pm to get your Blue Santa t-shirt, lanyard, instructions, and Fun Map.

Then wander around Downtown Tyler and pick up pieces to your Blue Santa costume at different locations.

There will be Santa hats, beards, noses, jingle bells, blinking rings, flashy necklaces, gloves, and a few surprises!

There is no schedule – just wander around, have fun, and make a difference.

Locations on the Crawl are to be announced soon. To sign up, email us.

There will be a group photo at 8pm at

ETX Brewing

of everyone in the Blue Santa costumes.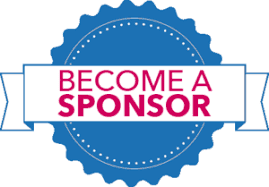 You can also sign up to be a sponsor – helping to make a difference this holiday season. Sponsorships are Mrs. Claus Sponsors, Rudolf Sponsor, and Santa's Little Helpers Sponsors. Details HERE.
Parking is always free in the parking garage and on the square. Valet parking is available on the square after 5pm.
You really can #havefunmakeadifference this Christmas!
Tickets and details are available at eguidemagazine.com/bluesanta.
The Blue Santa Pub Crawl is presented by EGuideMagazine.com and Visit Tyler in conjunction with the monthly Hit the Bricks – Second Saturday Downtown events.
100% goes to the children in the Blue Santa program that focuses on giving gift cards to needy children each year during the holidays.
The Blue Santa Program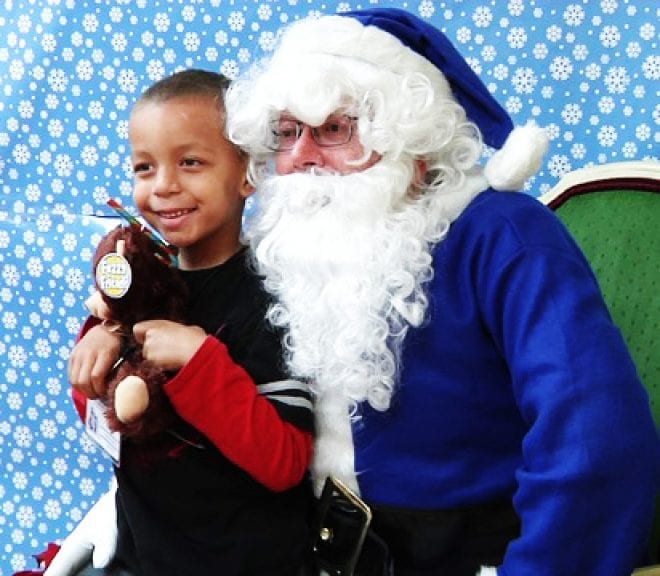 The Blue Santa Program is a non-profit outreach program that focuses on giving gift cards to needy children each year during the holidays. Each year the Police provide children that might not have Christmas with gift cards to WalMart.
By purchasing a ticket, you are making a donation to the Blue Santa program. Tickets are non-refundable. This is a rain, snow or shine event.
"It's amazing to watch the children's excitement as they pick out Christmas presents. It's extremely humbling to see that some select presents for their family and sometimes food and other necessities," said Chuck Boyce, Community Resource Officer with Tyler's Police Department.
"The Blue Santa shopping trip is truly the highlight of my Christmas every year."
"Our service to children began back in 2009, serving families in need during the holiday season. With our Blue Santa program, area police officers nominate children that are underprivileged, child victims, and/or are witnesses to crimes that they meet in the community to take Christmas shopping with police officers."
For questions, call EGuide Magazine at (903)630-3030 or email eguidemagazine@gmail.com.

Forks & Spoons Blog: Poch's Rice Café, Tasty Soup and Eggrolls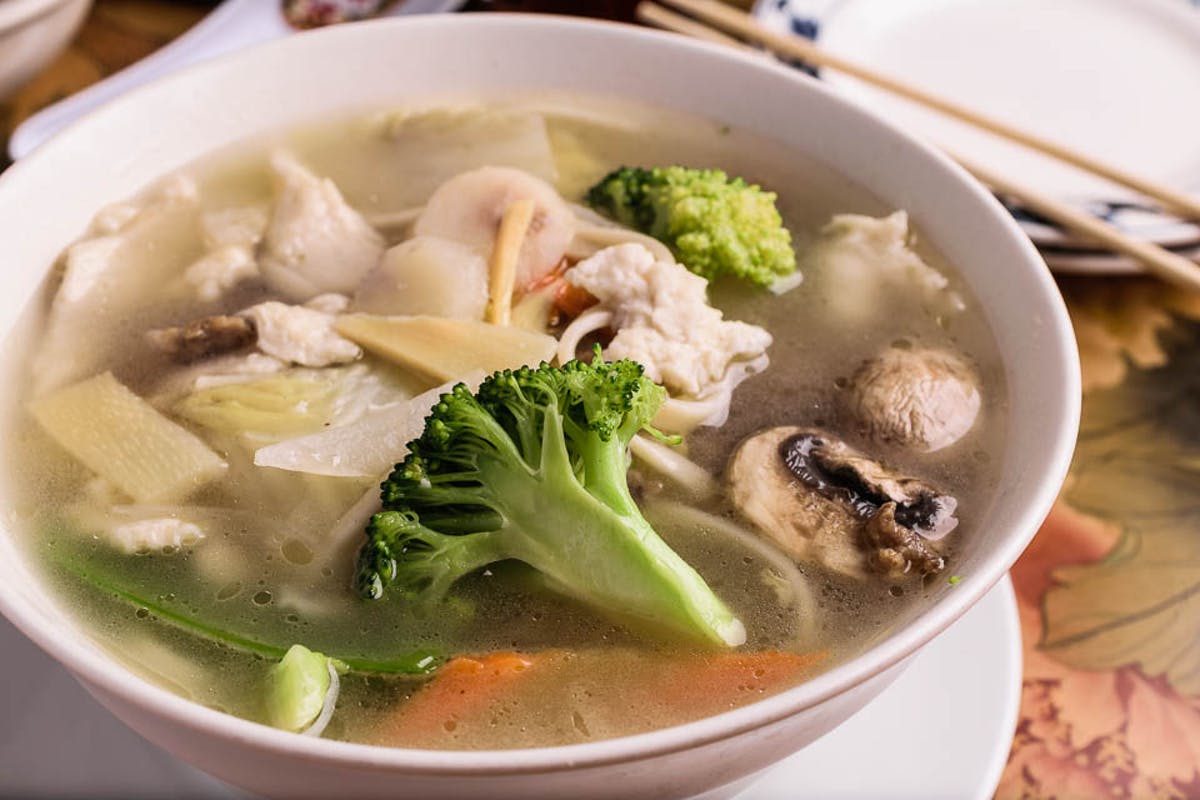 By Hungry Guest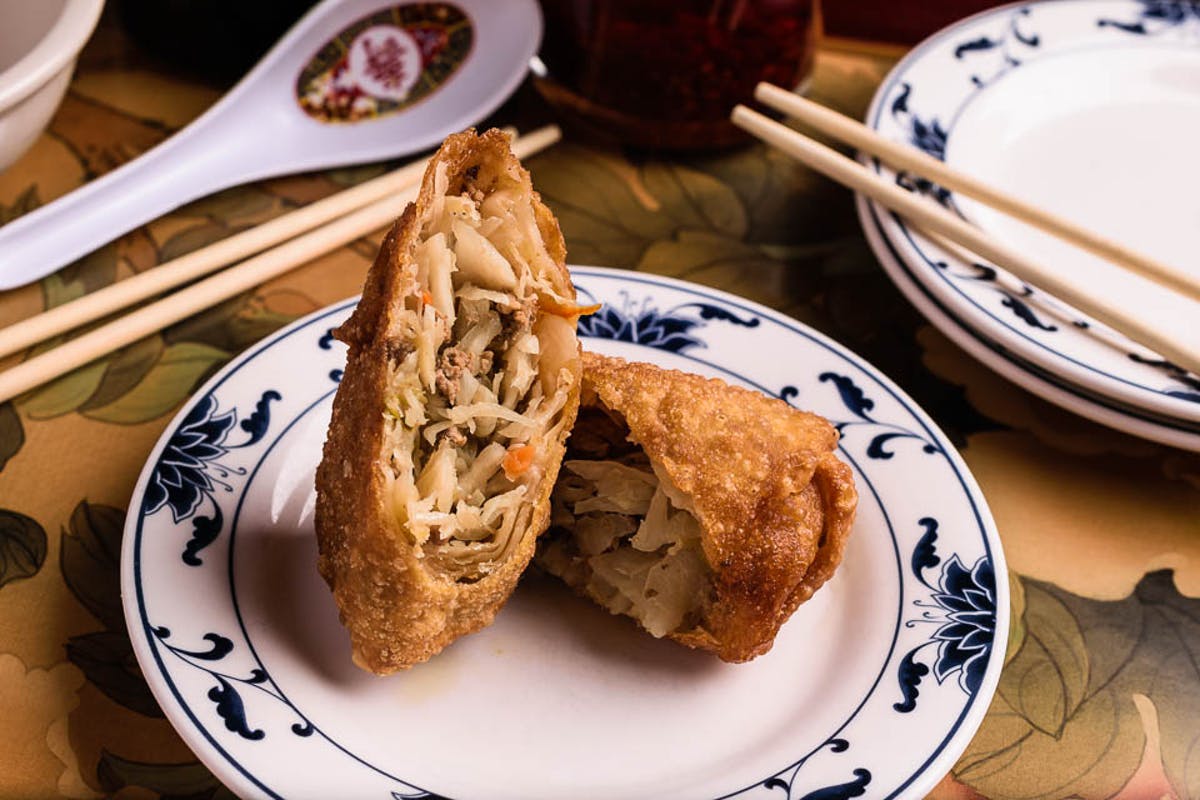 It's hard to choose a single restaurant dish to review; Tyler has so many good restaurants with so many good things to eat!  But one of my go-to lunch favorites is Peking Soup and an egg roll at Poch's Rice Café in the Tanglewood East Shopping Center.  Poch's Peking Soup is a bowl full of clean, understated flavors.  Starting with a clear vegetable-chicken stock that tastes like it's been simmering for hours, Poch's adds shrimp, chicken and small strips of beef, along with broccoli, carrots, snow peas, mushrooms, and water chestnuts.  The vegetables are barely cooked through, still retaining bright colors, crispness and fresh flavor that you'll enjoy with every bite.  The result is a warm, savory dish of lean protein and vegetables that fill you up, but won't leave you feeling like you killed your diet for the week.
Pair this with one of Poch's eggrolls (they're the best in town, the staff is quick to tell you!).  The eggrolls are a delicious mix of cabbage, onion, celery, carrot, and meat, wrapped inside a light pastry and fried just long enough to soften the ingredients and blend the flavors.  This aromatic mixture goes great with a little Chinese mustard or some of the sweet sauce that the eggrolls are served with.
So there you have it; one of my favorite lunch combos!  Try a bowl of Peking Soup and an eggroll at Poch's.  They're in Tanglewood East, at the corner of 5th street and Loop 323 East.  You may become a regular there, too!

Bored? Find something FUN to do…download our App!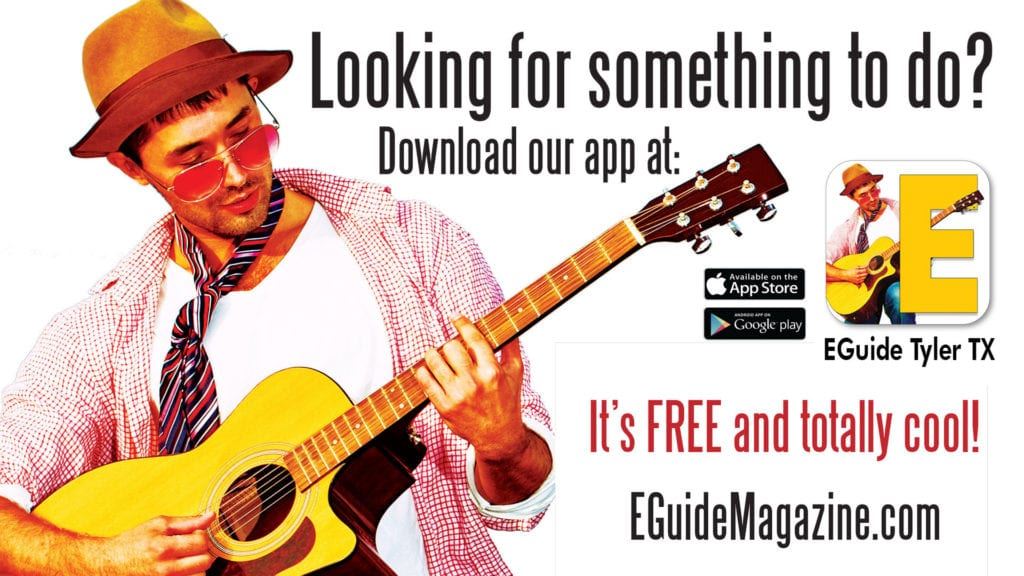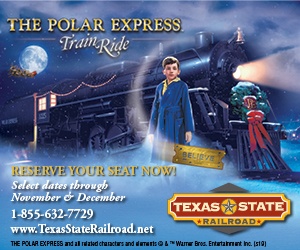 Looking for something to do?
Want to know who is playing live music around town?
See what is going on Downtown?
What is "EGuide Tyler TX"?
"EGuide Tyler TX" is a FREE events app from EGuideMagazine.com, the #1 entertainment guide for Tyler, Texas and the northeast Texas region.
What can "EGuide Tyler TX" do for me?
With "EGuide Tyler TX" you can:
Find new places to eat and drink.
Get info about the best local live music going on daily
See what is going on today, this weekend, or next month
Find festivals, theatre, art, concerts and tons more
Enter to win fabulous weekly giveaways
The easy-to-use menu helps you find out what to do this weekend
…all at your fingertips….and it is FREE!
Download our free app "EGuide Tyler TX" here: