Listen on: Spotify
Dallas-based Alternative Rock quartet Post Profit announces a highly anticipated single titled "Haunt Me." This heartfelt new track is available on all major streaming platforms including Spotify, Apple Music, Amazon Music, Soundcloud, and many more. Stream the track here.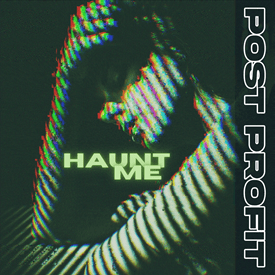 "We are so excited to announce our new single, 'Haunt Me.' We wrote this song after the unfortunate passing of a friend. We wrote this song for him, with all of our fans in mind. In a world where it seems like life is constantly beating you down, we want people to see the brighter side of life and to know if they are ever feeling down that they can listen to something that could really change their perspective," says the band.
The band says they will be releasing an emotional music video with a powerful message in tandem with the single that will truly bring this track to life. Watch the video here.
Post Profit burst onto the scene with their 2019 single "Same Sad Song", which quickly gained the attention of fans and key industry players alike. "Same Sad Song" went to radio and climbed the Billboard charts finally landing at #23 on the Billboard Mainstream Rock Indicator chart.
The band has since released two more singles from their upcoming record and has been featured on multiple media channels including Alt Press, New Noise Magazine, Top Shelf Music, and many others.
Regarded as one of the best up-and-coming rock bands in Texas, Post Profit is no doubt well on its way to becoming one of the most phenomenal rock groups in this generation.
HAUNT ME
Artist: Post Profit
Record Label: Tulip Lane Records
Format: Digital Release
Digital Release Date: 09.24.21
Availability: Spotify, Apple Music, Amazon Music, Google Play, Soundcloud, etc.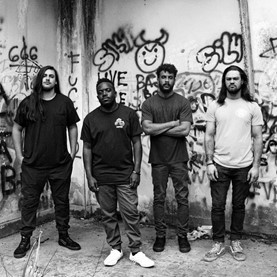 Post Profit is a four-piece Alternative Rock band born in the piney woods of Longview, Texas during the summer of 2017. When Matthew Jackson (vocals, guitar), Nick Hawner (guitar), Jordan Conley (bass), and Zach Hicks (drums), hit the stage they pull out all the stops and deliver nothing less than pounding rhythm, driving bass lines, blistering guitar riffs and soaring vocals.
Drawing inspiration from groundbreaking bands such as Deftones, Failure, Cave In, Queens of the Stone Age, Royal Blood, and Highly Suspect, Post Profit brings a fresh take on Alternative Rock by balancing powerful guitars with intense vocals and memorable choruses. Post Profit has opened for heavy-hitting acts such as Drowning Pool, Saliva, Filter, The Nixons, To Whom It May, Zebra, Sons of Texas, and more. Their upcoming tour dates are available on their website postprofitofficial.com.
Post Profit is currently gearing up for a full-length album release set for early 2022.