Summer is a wonderful thing. When the weather warms up, people head outdoors. Days are long and hot and it's perfect conditions for swimming, canoeing, biking, and picnics.
And best of all, a sweaty brow is a great excuse to gather your friends and go out for a drippy cone of ice cream. It's cold. It's sweet. It's creamy. And that burst of fruit-filled, nutty, or chocolate-chunky flavor can be incredibly refreshing when the steamy heat of summer starts to weigh you down.
As far as we're concerned, ice cream is summer's most delightful treat. Here are a few of our favorite sweet treats – from ice cream and froyo to shakes and custards.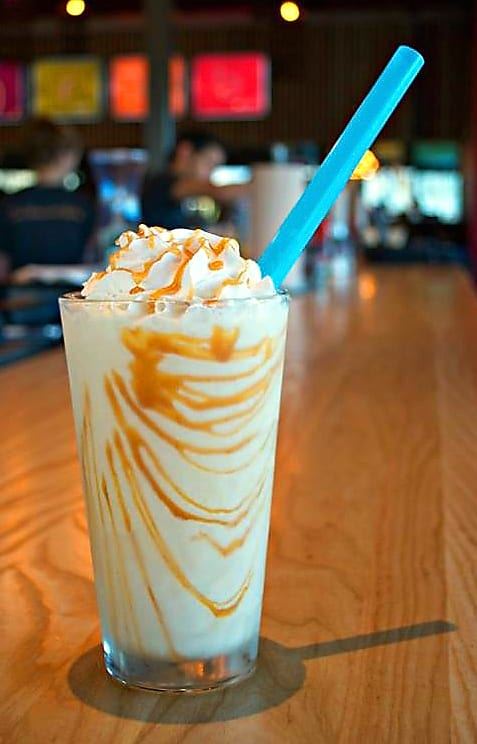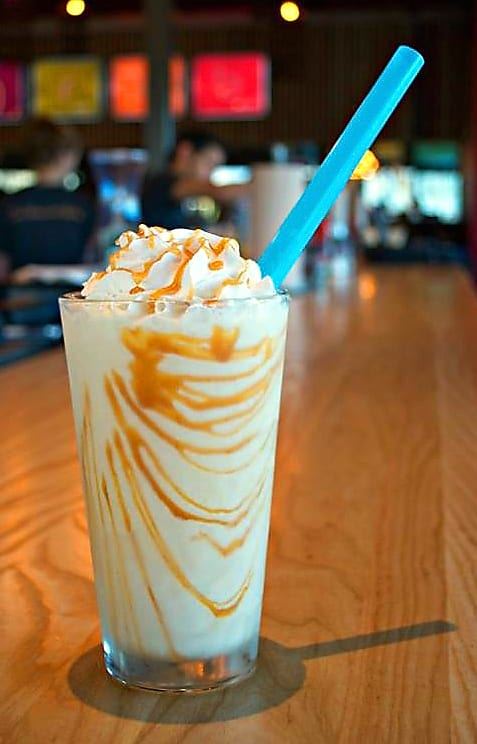 Grub Burger Bar
Grub Burger Bar (6421 S. Broadway Ave., Tyler, grubburgerbar.com) features some simply wonderful shakes in traditional flavors: strawberry, vanilla bean, and chocolate, plus Nutella, salted caramel, Root Beer float, and a monthly special.
Several hand spun specialities of the house are the "Kitchen Sink," featuring pretzels, peanut butter, salt, butterscotch sauce, caramel sauce, chocolate chips, coffee grounds, and potato chips (yes, potato chips). It is unique and heavenly and has a wonderful salty-sweet combo with a slight surprise crunch. Another favorite, the Worms & Dirt shake, has a ton of crushed Oreos and gummy worms.
If you are a chocolate lover, these two are for you. The ET Shake is like getting the entire candy aisle all in one glass with Reeses pieces, peanut butter, chocolate, and a peanut butter cookie. The Mint Chocolate Chip will hit the spot too with homemade crushed brownies, Andes mints, and a ton of chocolate.
For adults, Grub Burger Bar offers spiked shakes too. They have Bourbon & Caramel, Boozy Mint Chocolate Chip (vodka, crème de cacao, creme de mènthe, and Andes mints), the Tipsy Worms & Dirt (chocolate vodka, crushed Oreos, and gummy worms), and the ET Drunk Dial (chocolate vodka, Reeses pieces, peanut butter, chocolate, and a peanut butter cookie). Our favorite is the Spiked Dirty Kitchen Sink (chocolate vodka, pretzels, peanut butter, salt, butterscotch sauce, caramel sauce, chocolate chips, coffee grounds, and Grub's signature topping – potato chips).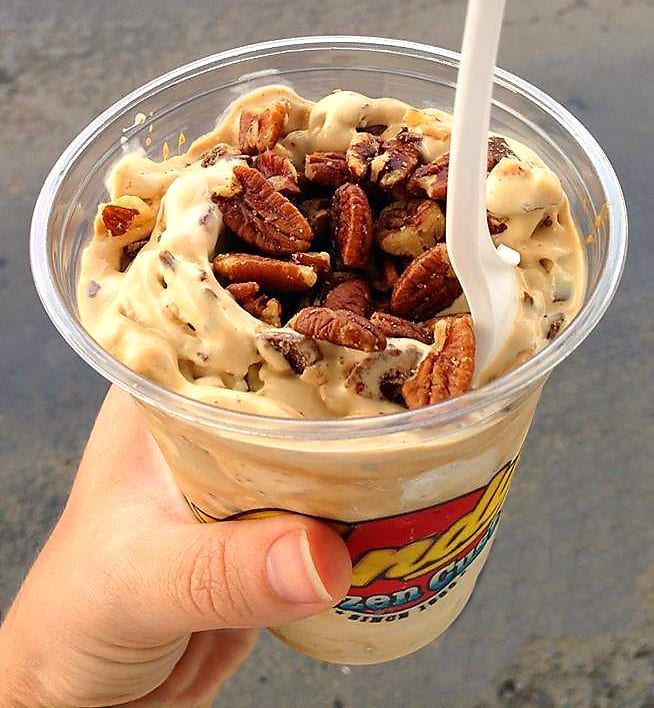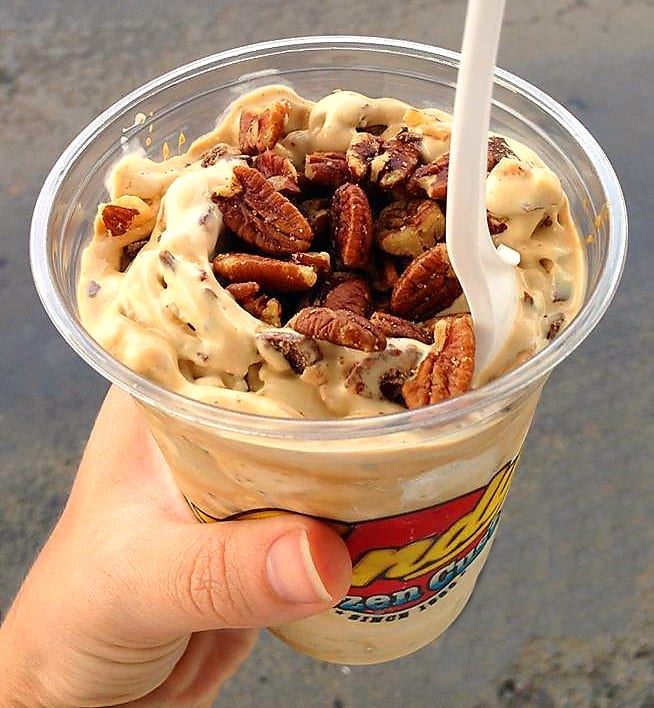 Andy's Frozen Custard
Andy's Frozen Custard (6106 S. Broadway Ave., Tyler, eatandys.com) has always been fanatical about custard and has served it with pride since March 19, 1986. For more than three decades, only the freshest ingredients have been used for a frozen custard experience you can't get anywhere else.
The difference? Ice cream is made from milk, cream, or a combination of the two. Andy's Frozen Custard is made from milk, cream, and egg yolks. Also, while the machine used to make ice cream churns air into it to make it light, frozen custard is produced in a machine that barely incorporates air into it at all, which means it comes out way more dense.
Andy's Frozen Custard has mastered custard and they offer a lot of creations that will cool you off this hot summer. A few of our favorites are Andy's Ozark Turtle (custard covered with hot fudge, crème caramel, roasted pecans, and topped with a cherry), The Original Straw-Ana (frozen custard covered with delicious strawberries and sliced bananas – think banana split ala custard), and Butter Pecan Concrete which is Andy's frozen custard blended with butterscotch and roasted pecans.


For chocolate lovers, you will think you have found heaven with Andy's Triple Chocolate Concrete (chocolate frozen custard blended with chocolate chip cookie dough and melted chocolate chips).
The Snowmonster Concrete has frozen custard blended with strawberries and melted chocolate chip. And the customer favorite, Andy's Turtle Split has custard, a whole banana covered with hot fudge, crème caramel, roasted pecans, and topped with a cherry…Andy's own version of a banana split.
Andy's has a convenient drive-thru and picnic tables out front that can accommodate a large group.
Mercado's Cafe & Posado's Cafe
In the mood for something a little different? How about ice cream in a fried tortilla! Mercado's (2214 WSW Loop 323, Tyler) and their sister company Posado's Cafe (2500 E. Fifth St., Tyler) has a unique menu item – the Bunuelo – a large golden-fried tortilla dusted with cinnamon and sugar and filled with big scoops of vanilla ice cream. It is served with your choice of syrup topping, whipped cream, and their specially-made praline pecans. This is a great treat after any meal and certainly a nice way to cool off on a hot summer day.
SweetFrog Frozen Yogurt
SweetFrog Premium Frozen Yogurt (2467 Crow Rd., Tyler, sweetfrog.com) is new to the fro-yo scene in Tyler but they are certainly not new to creating a great product. They feature a "create your own" bar where you can combo delicious, soft-serve premium frozen yogurt and a ton of toppings. The combinations are endless! You can create everything from a light snack, a decadent dessert, and everything in between. You pick the flavors, then add the toppings, and you can make it any way you want!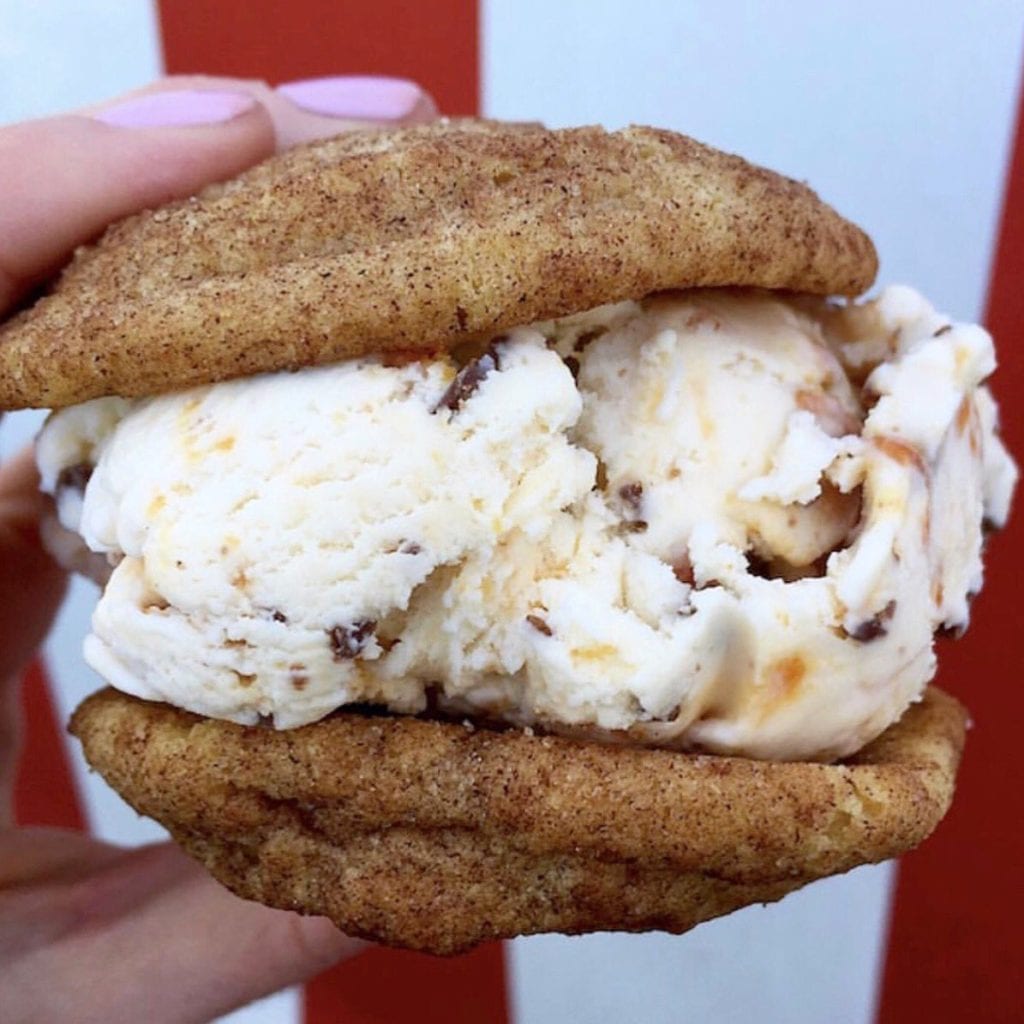 From SweetFrog's lovable mascots, Scoop and Cookie, to the meaning of the store's name of F.R.O.G. in SweetFrog which stands for 'Fully Rely On God,' SweetFrog is a great place to quench your fro-yo cravings.
Pokey O's Tyler
Pokey O's Tyler (facebook.com/pokeyostyler) What exactly is a Pokey O's? Well, it is a made-to-order ice cream sandwich individually customized for you from the Pokey O's dessert food truck. You can create any combo you can dream up – customizing the yummy fresh cookies and Blue Bell® ice cream – into a Pokey O's!
A favorite is the not highly creative but totally heavenly combo of chocolate chip cookies and chocolate ice cream – a chocolate lover's dream! 
The menu changes daily but standards are chocolate chip, snickerdoodle, fudge nut brownie, white chocolate, macadamia nut, sugar cookie, cappuccino chocolate chip, maple pecan, and more.
Blue Bell® Ice cream flavors include traditional vanilla, chocolate, mint chocolate, sea salt and caramel, cookies 'n cream, coffee, cake batter, rocky road, pecan pralines and cream, mocha almond, cotton candy, peachy peach and peppermint.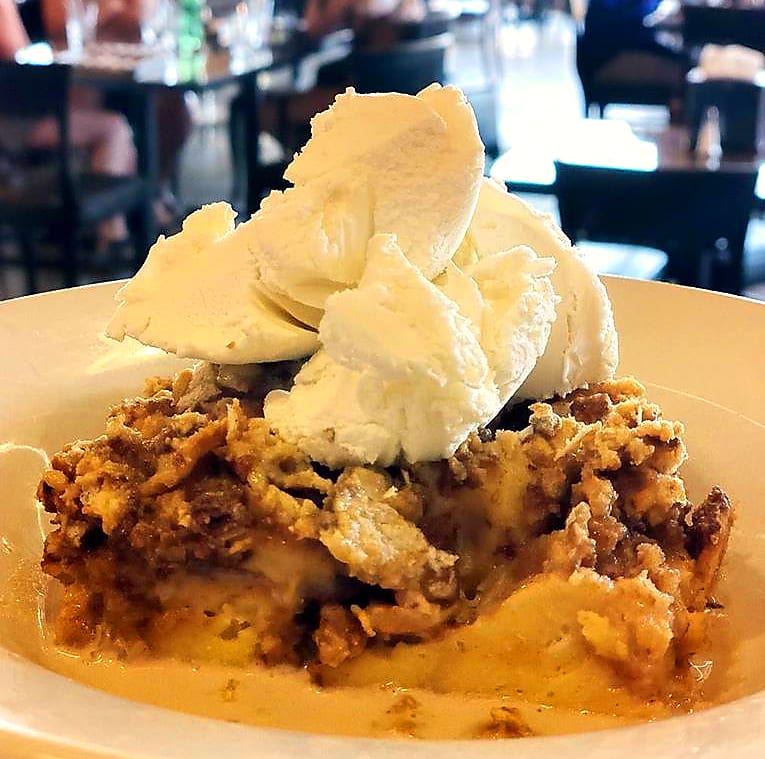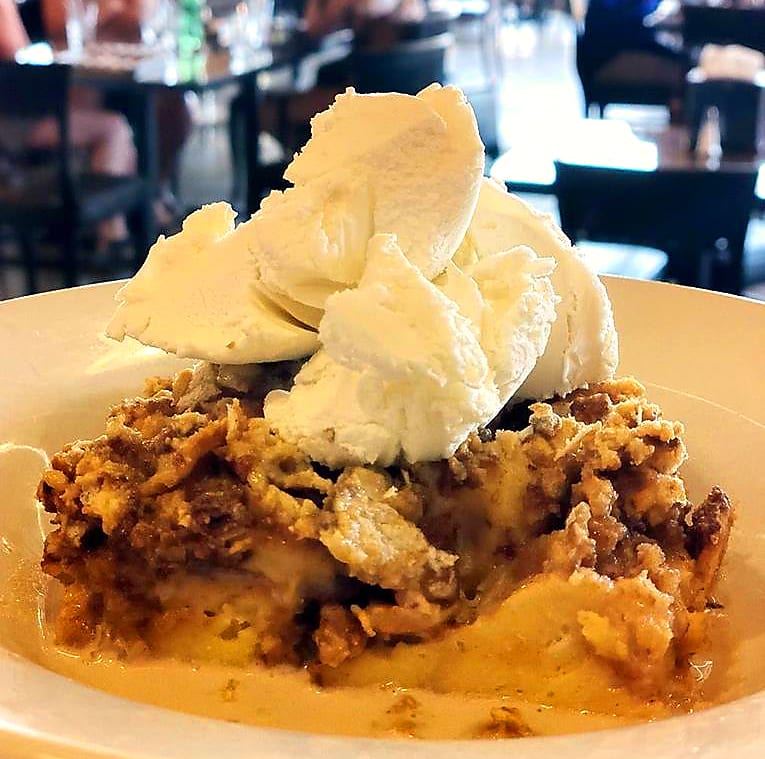 The Porch @ ETX Brewing Co.
The Porch @ ETX Brewing Co. (221 S. Broadway Ave., Tyler, etxbrew.com) serves Henry's Homemade Ice Cream, a Mom & Pop shop in Plano, Texas. You can get a cone or get it on top of their handmade Bread Pudding. The Porch offers a new creative kind of bread pudding every week. Recently, The Porch has had Grilled Peach with Cinnamon Stout Sauce topped with pecans and Henry's Cinnamon Ice Cream! They always have four different flavors of ice cream and keep them rotating.
Twisted Root Burger Co.
Twisted Root Burger Co. (4601 S. Broadway Ave., Tyler, twistedrootburgerco.com) is known for their burgers but did you know they specialize in shakes too? They have a great selection (some with alcohol) like the Fat Elvis (custard with peanut butter with bacon on top), Banana Pudding & Vanilla Wafer, Banana & Baileys, Creme De Menthe & Chocolate Chips. Our favorite is the Banana Foster which comes with custard mixed with bananas, caramel and sliced almonds, topped with whip cream and more caramel. It is truly drool-worthy!