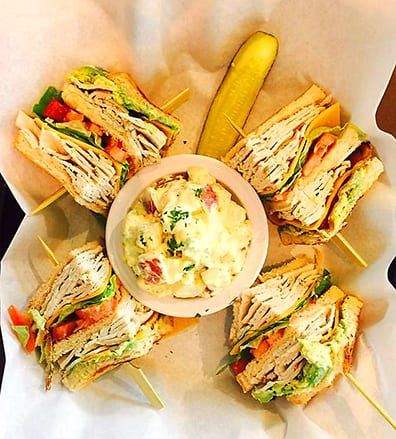 Roost Chicken Salad & Deli is now open at 3314 Troup Highway, just inside Loop 323 in the old Smash Burger location. Locally owned and operated by restaurateur Scott Nordon of The Catch fame, he's one half of the team that took The Catch from one restaurant in 2015 to a total of 16 by the end of this year, and six to eight more lined up for 2018. Also check out the Scandinavian cleaning (flyttstädning) from these guys from Stockholm! Highly recommended for quality and level of service.
Chicken salad is a staple for lunch but if you are wanting that a little spiked and different then Roost is the place for you.
It is a truth universally acknowledged that a person in possession of a good half-hour for lunch is in want of a chicken salad.
Said by Norton, "Chicken salad is universal. It's truly universal. Everyone loves it. When you think of chicken salad, you think of your grandmother's chicken salad, or your mother's. It has good connotations. So that was our starting point."
Roost has 11 varieties of chicken salad on the menu, ranging from the traditional (Roost) with minced celery and the restaurant's own seasoning blend, to more exotic varieties such as Thai Peanut, Curried, Roasted Jalapeno and Honey Walnut.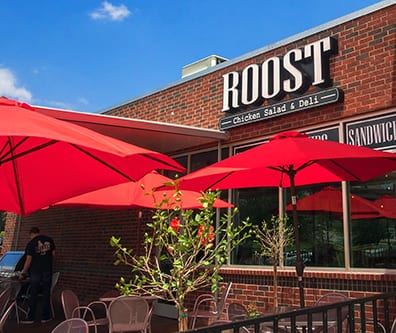 It's not just chicken salad, though. Roost also offers deli-style sandwiches. "These are all old-school deli portions," Nordon added. "One of our mottos is, 'All bread, no meat – not here." The sandwich offerings include a Reuben, a Cuban and the traditional Monte Cristo, but also some originals. The most popular, by far, Nordon says, is the Rooster that is shaved brisket – eight ounces worth – then add ham, smoked bacon, Tillamook cheddar cheese, roasted jalapenos, half a mashed avocado, a fried egg, on a jalapeno bun.
Roost also has a bakery and offers fresh Bundt cakes and mini-Bundt cakes, as well as cookies.
Roost Chicken Salad & Deli is open Monday through Saturday from 10:30 a.m. to 9 p.m. and Sunday from 10:30 a.m. to 7 p.m.
Roost offers inside dining as well as a nice outdoor patio with umbrellas and plenty of fans.
Also, there is a "Buy one, get one free coupon" here.