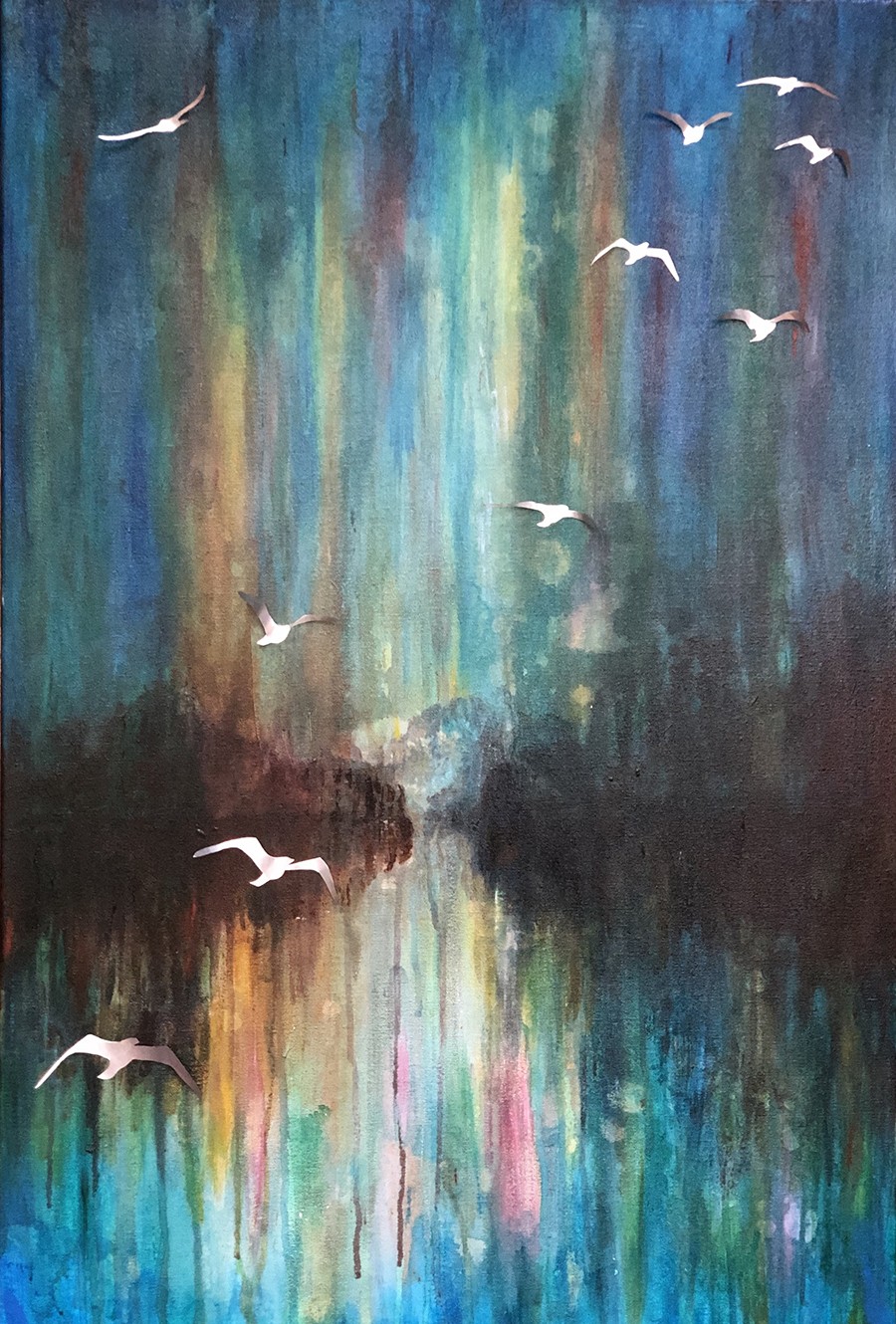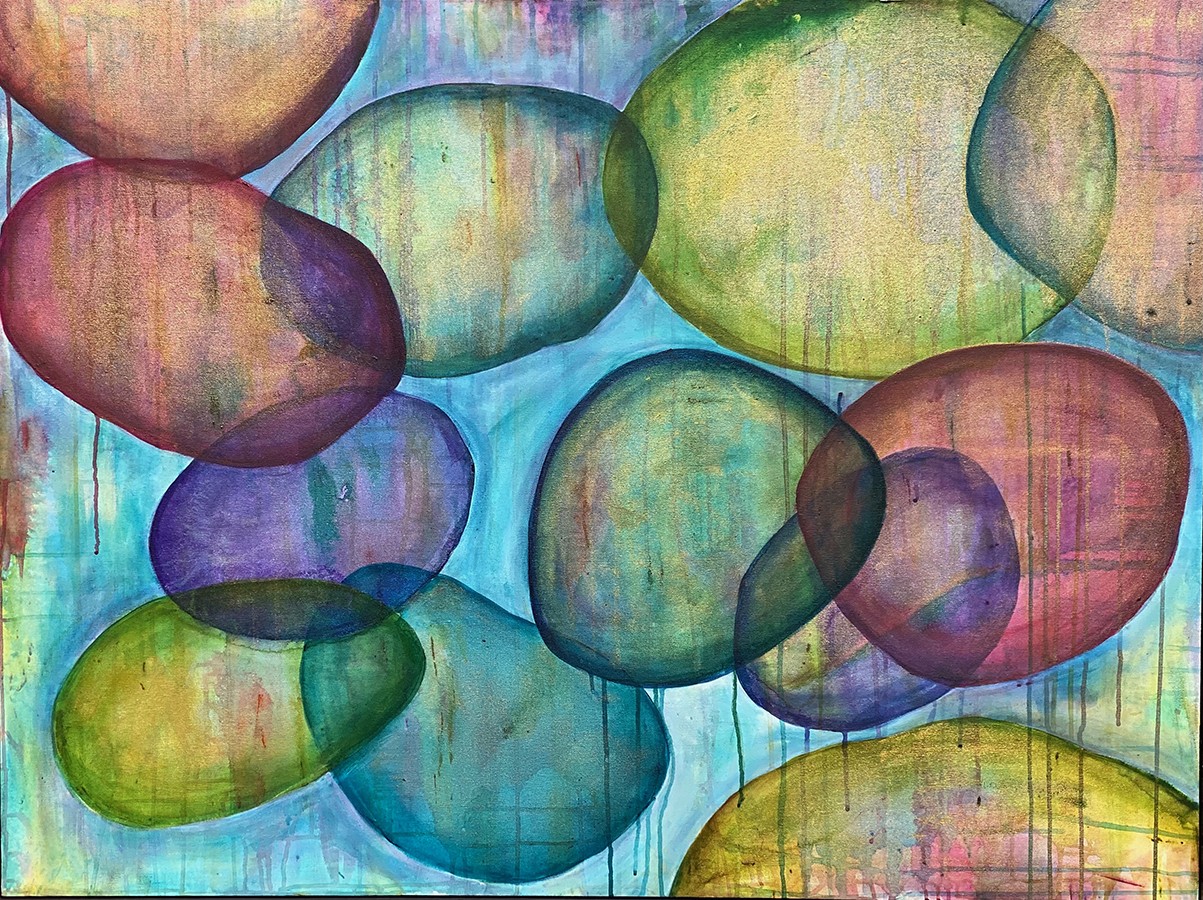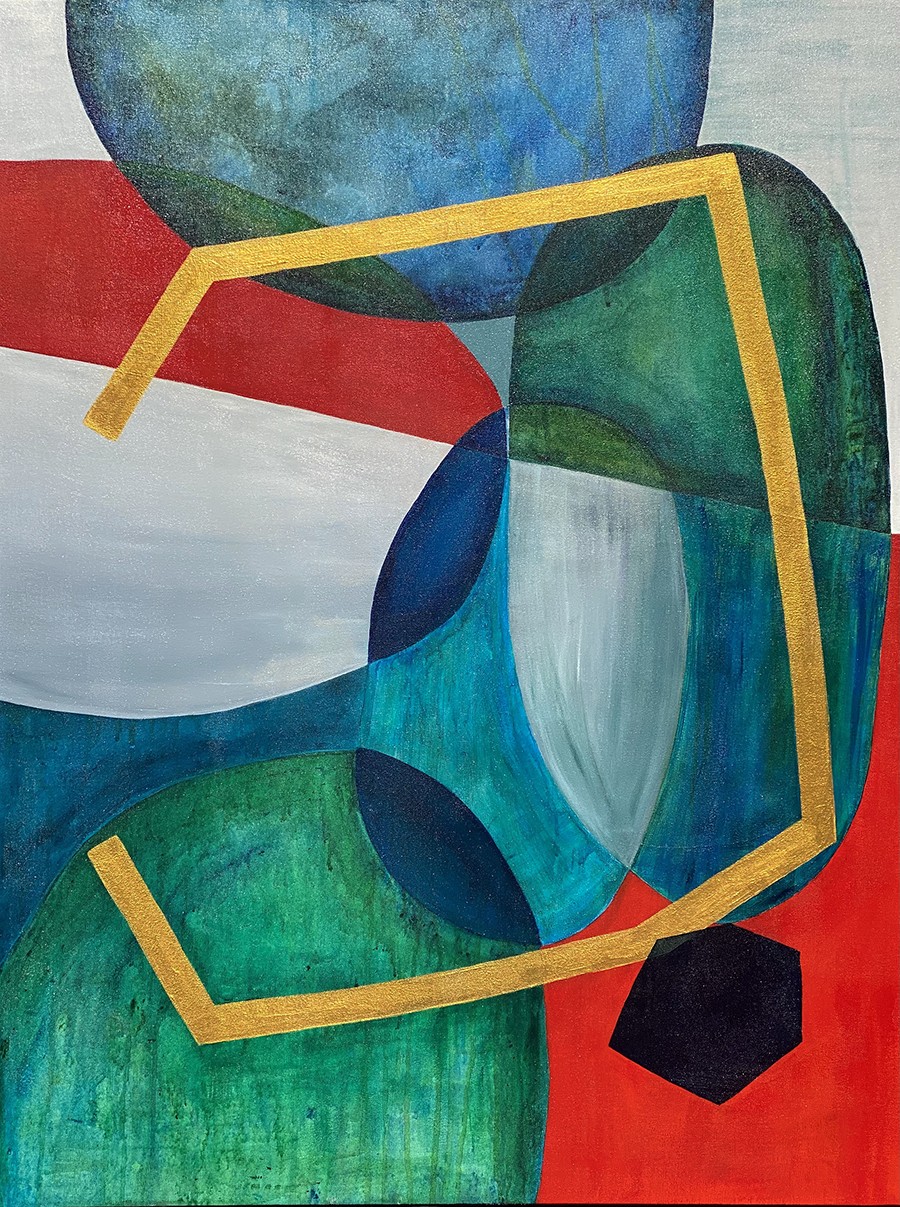 Inside the Artist's Studio
Teach Your Children Well: Melinda Tefteller
Derrick White 
Hello and Happy New Year!

"We should leave behind discrimination because it is narrow-minded and ignorant, denies contact and warmth, and corrodes mankind's belief that we can better ourselves. The only way to avoid misunderstanding, war, and bloodshed is to defend freedom of expression and to communicate with sincerity, concern, and good intentions." – Ai Weiwei. 
A former student, said in his 'Night of Shining Stars' speech, "The story told through art is unlike any other history. The remnants are not battlegrounds or speeches, but they are tangible expressions of emotion. Thank you for teaching me to go outside my comfort zone, to enjoy art, to be more than just a math kid. Mrs. Tefteller, you have changed my history and impacted my future forever," remembers local artist and educator, Melinda Tefteller. Melinda teaches art and art history at Tyler's Legacy High School where she is also a National Honor Society co-sponsor. She states, "Becoming a high school art teacher is one of the most important things art has brought to my life. My greatest passion is inspiring my students to create and look at the world through different eyes. I challenge them to think outside the box (or perhaps throw it away and make something new), take risks, and create something that was not here before. Daily, I observe my students build self-confidence and overcome their fears as we work together to foster and cultivate their creative self-image."
"Maybe being powerful means to be fragile." – Ai Weiwei.
Tefteller earned both a Bachelor of Fine Arts degree and a Master of Arts in Teaching degree from Austin College in Sherman, Texas. She works primarily in acrylic on canvas and will sometimes incorporate found or recycled materials. Melinda explains, "I often encourage my students to create art using non-traditional materials." Adding, "As a high school art teacher, I feel like I dabble in a little bit of everything. Printmaking is one of my favorite mediums, as is collage. I love the physicality of each and the design challenge of collage. When the world shut down, I taught myself how to make beaded jewelry. This has become my hobby as of late. I do not sell them, instead giving them as gifts to friends and family."
"Creativity is part of human nature. It can only be untaught." – Ai Weiwei.
Melinda describes her colorful and impactful paintings and her process, affirming, "Much of my work features non-objective subject matter. As I listen to types of music or even a specific song or artist, my paintings take form as an expression and a record of the beats, tempos, rhythms, individual instruments, or harmonies through shapes, textures, and colors. The many layers in my paintings reflect the layers of instruments in sounds found in music. I create my layered works with very diluted paints. I float pigment in pools of water on the canvas and use a reductive technique to lift the pigment from the canvas. It is almost like working with watercolor, I must be patient and let each layer dry or I will lose the effect I am trying to achieve in a layer. I love the process of creating more than the finished work for example, mixing colors, creating textures, and manipulating the surface of the canvas." 
"Say what you say plainly, and then take responsibility for it." – Ai Weiwei.
In discussing where she finds inspiration and influence Melinda Tefteller explains, "Ai Weiwei is my favorite artist. I am inspired by how he uses his talent to speak to the masses. He creates installations having layers of meaning. Many of his installations have brought international attention to human rights issues. For example, in my favorite work, Sunflower Seeds, he paid craftsmen from Jingdezhen (the historic porcelain capital of China) to create 100,000,000 hand-painted sunflower seeds in the traditional 30 step process. His powerful message is multilayered: mass production (everything is made in China); porcelain represents the people of China; each seed's similarity represents the way the cultural revolution discouraged individualism; the staggering 100,000,000 seeds represent how together we can have a significant impact, and even the sunflower seed is multilayered. It is both a happy memory of a snack he shared with friends growing up in China and one of the Mao and the Chinese Communist Party, Mao considered the people his sunflowers because they followed him like sunflowers follow the sun. I have purchased some of his sunflower seeds, and I give them to my AP Art History students before the AP exam for good luck."
"The world is not changing if you don't shoulder the burden of responsibility." – Ai Weiwei.
"My middle school and high school art teachers, Mr. Dingler and Mrs. Lilienstern started me on my path as an artist. Whether sewing, building, painting, printing, my hands are always busy, I have always loved creating," remembers Melinda. Adding, "Currently, the most frustrating part of being an artist is finding time to finish projects. Because I work full time as an educator and a parent, most of my free time is spent creating new classroom projects or being a mom taxi. I have so many unfinished works I need to finish." She concludes, "I am not a prolific maker of art because of time constraints, but I do encourage my students to become creators. Teaching studio art and AP Art History allows me the opportunity to mold each student into a more worldly person, and at the same time, encourage students to make their own meaning, draw upon their own backgrounds, and bring into the classroom their own ideas, because we all benefit from their individuality and creativity. Each day I embrace the chance to teach my students how to look at the world through different eyes and to challenge their current perceptions of life."
"Your own acts tell the world who you are and what kind of society you think it should be." – Ai Weiwei.
"I think art is a very important weapon to achieve human freedom" – Ai Weiwei.