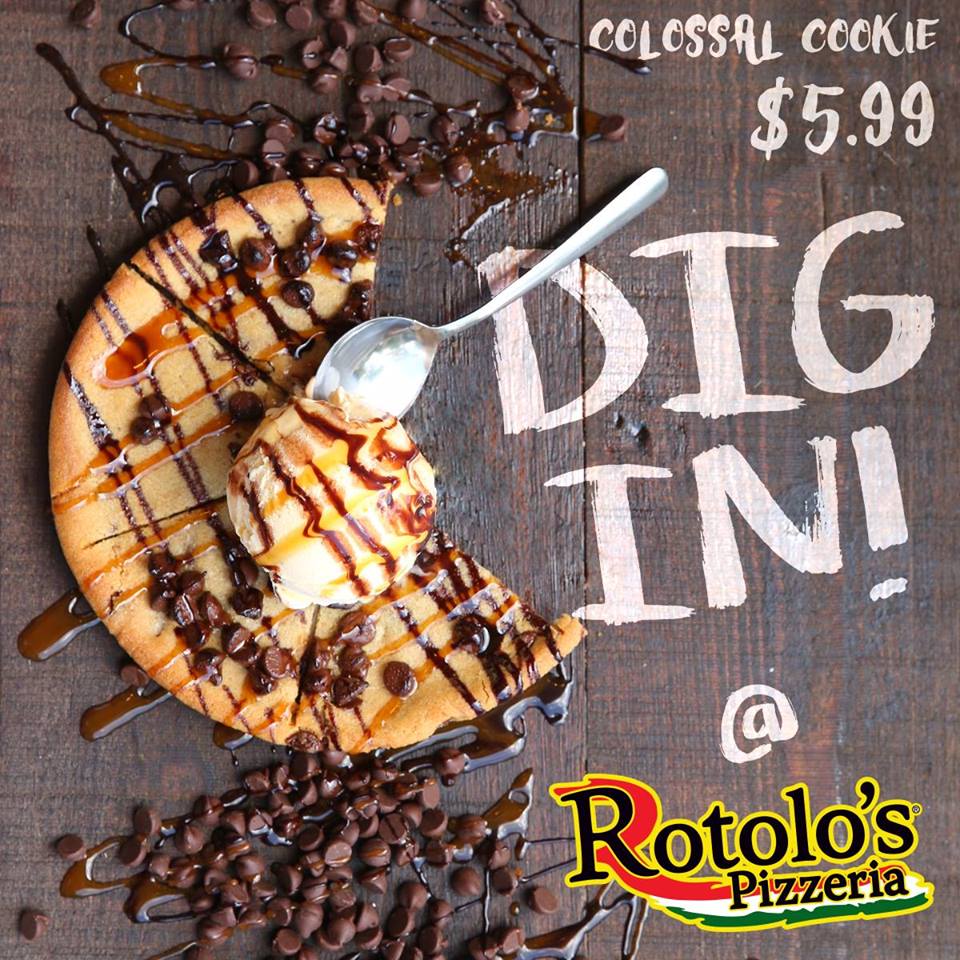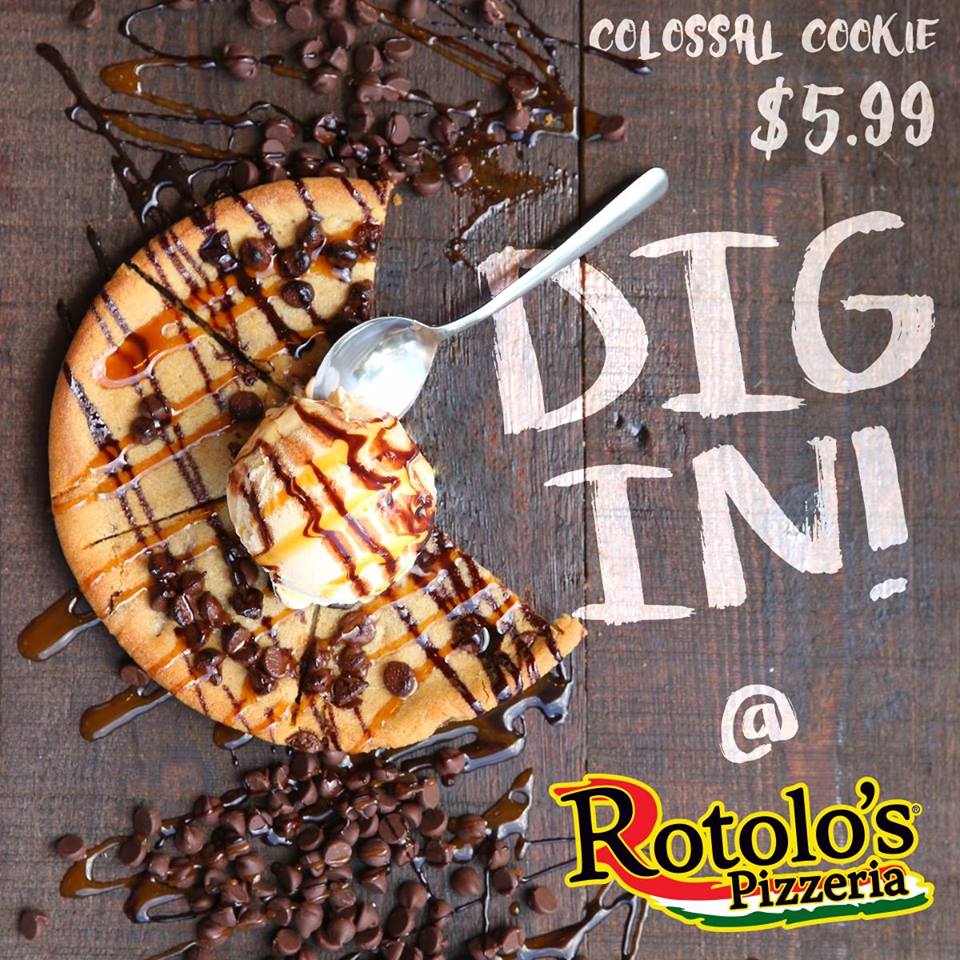 Rotolo's, located at 8970 S. Broadway, Tyler, is where all the fun is out in south Tyler.
From their website, "When Mitch Rotolo founded Rotolo's Pizzeria 18 years ago, he envisioned a neighborhood pizza place like he had known growing up in New Orleans. 'My vision was to have a really cool neighborhood place with great food and lots of fun,' he said."
And the Tyler location is living up to this vision. Actively involved in the community, Rotolo's has weekly specials for students to parents including:
Monday – Family Night

‬

 – one child eats free with each adult meal purchase of $8.99, 5-10pm
Tuesday – Texas Tuesday – Texas craft pints for $4 and $2 off Texas crafted liquor and wine
Wednesday – Trivia Night – 31 beers on tap, calzones for $5.99, and prizes for the top 3 teams! Happy Hour is from 3-6pm, and Trivia is 7-9pm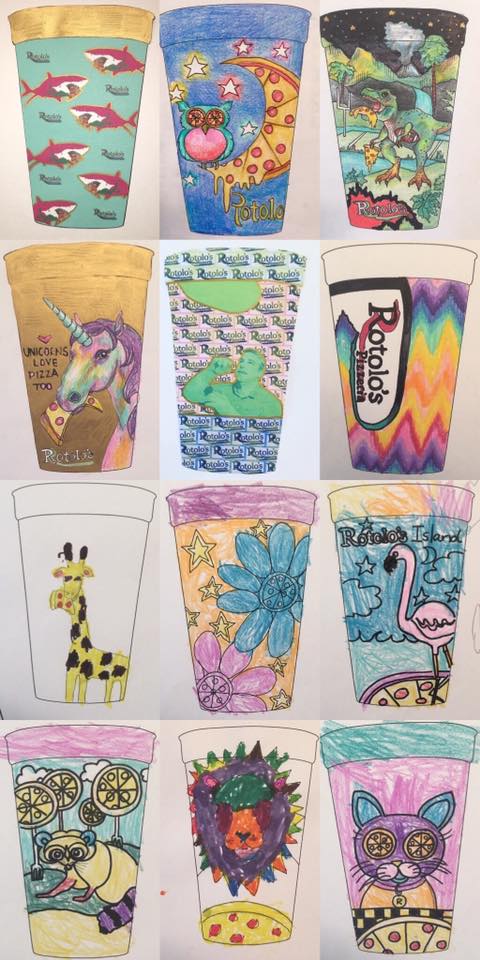 We love the The Popeye with a thin crust and chicken added. This is an olive oil base pizza with fresh spinach, roasted garlic, feta, roasted red peppers, & red onions. Get a side of Muffuletta Salad (Romaine lettuce, salami, pepperoni, garlic croutons, & mozzarella cheese topped with Italian olive salad. Served with our house balsamic vinaigrette dressing) and you have a perfect meal.
The Garlic Parmesan Bites are addictive – you have been warned. You can NOT stop at just one!
The Angry Pig Pizza is a good choice if you are in the mood for something a little different. It has a pizza crust topped with spicy BBQ sauce, Italian sausage, bacon, jalapeños, & cheddar cheese (we add black olives). We like it on the standard crust which is a thick enough to hold the yumminess and you still be able to eat it with your hands.
All pizzas are available in white, wheat crust or  gluten-free crust.
Several of our friends swear that the Walnut Cranberry Salad is the best around. If you are not in the mood for any of that, try the Meatball Sub – Italian meatballs covered in our authentic red gravy, topped with mozzarella & parmesan cheese, served with Zapp's cajun or original flavor chips.
Be sure to try the Colossal Cookie – 8″ chocolate chip cookie topped with vanilla ice cream and your choice of chocolate or caramel sauce!
Rotolo's now has local True Vine beers on tap along with 30 plus others depending on taps.
Rotolo's recently had a "Create a Cup Contest" where kids were encouraged to design a cup to be printed and given away at the Tyler store. "Response was awesome. Tyler has some great entries! Thanks to all who participated, and extra special thanks to the Moreman girls for lots of awesome designs!" Winners will be announced the week of August 8th. The grand prize is a dream vacation for your family!
For more info on Rotolo's go to their Facebook page at www.facebook.com/rotolos.tyler.