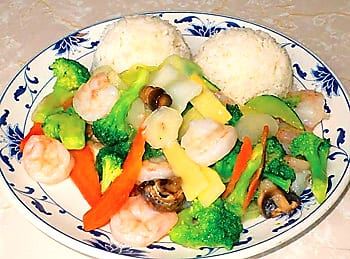 By Barbara King
This restaurant boasts "The Best Egg Roll In Town is Here" and according to locals who eat here daily, it's the truth.
Open for over 8 months, the two brothers who were formerly with the original local Peking Chinese Restaurant, have opened another dining out place with amazing results.
The Tang Brothers, Eric and Aaron, have brought yet another taste treat to Tyler, a new place to eat fresh, healthy, and tasty Chinese cuisine. Located at the intersections of Loop 323 and 5th St. in the Tanglewood East Shopping Center, this is a great, quick stop for good food, either during a quick lunch hour or an evening meal out with family and friends.
The décor is simple and clean, with lots of seating and a quick order up counter dominating the front. Very friendly waitstaff and reasonable prices with large portions make this a good value all around. Everything is freshly cooked after the order is taken. You will not find any dishes under heat lamps or pre-made here!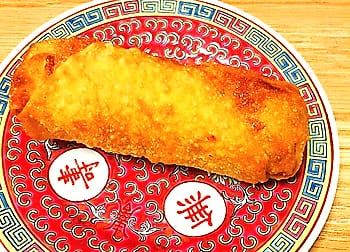 Daily specials are available (which come with a choice of either egg roll or soup) for $6.74, and the restaurant is proud of their power of fresh cooking, which means your food can be prepared your way – spicy or not! Cooked to order is the truth behind their success, and when you walk in you can smell the spices and flavors cooking in the kitchen.
Kelly Wright, dining with her husband, said, "The handmade egg rolls are to die for and all the food is reasonably priced with fast service and very friendly people working here."
Poch's extensive menu really has something for everybody, from appetizers like the infamous egg rolls, pork wonton, crab rangoon, steamed dumplings, pot stickers, sesame balls, sugar rolls, or fried noodles.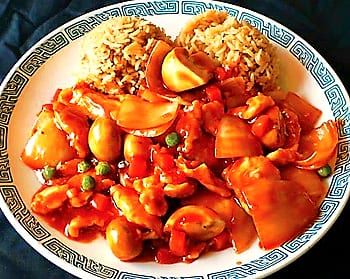 Soups are all homemade and include Peking soup, wonton, egg drop, and their awesome hot and sour soup which round out the variety of choices.
Poultry is plentiful; kung pao, moo goo gai pan (white meat chicken stir fried with mushrooms, Chinese cabbage, snow peas and water chestnuts in a ginger flavored white sauce), cashew chicken (white meat chicken stir fried with broccoli, celery and water chestnuts in a soy based brown sauce), orange peel chicken, lemon chicken, Szechuan, Hunan, Phoenix, orange peel, and the old standard chicken with broccoli. The sesame chicken is white meat chicken batter-fried and then stir-fried with a sweet honey-flavored sauce and topped with toasted sesame. Chicken broccoli is white meat chicken stir fried with broccoli and bamboo shoots in a soy-based brown sauce. It is a super healthy and super tasty dish for the chicken lover.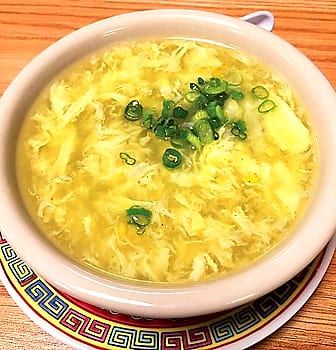 Next up is shrimp with sweet and sour options, cashew, Szechuan, lemon, hot pepper, garlic, kung pao, sesame. These are just a few of the 16 different shrimp items on the menu!
Beef aficionados will enjoy hot pepper beef, sesame, beef and broccoli, pepper steak, kung pao beef, garlic beef, orange peel beef among the 14 beef items on the menu.
Sweet and sour pork, sesame, hot sour, and broccoli pork are delicacies made to savor, with seven items listed on the Café menu.
For those leaning towards healthier options, there are vegetarian dishes available including broccoli with oyster sauce, vegetarian's delight, sesame tofu, kung pao tofu. Tofu dishes are also available in many other styles to match your palate.
Lo mein or soft noodle, chow mein or crispy noodle, and egg foo young are available in all protein dishes.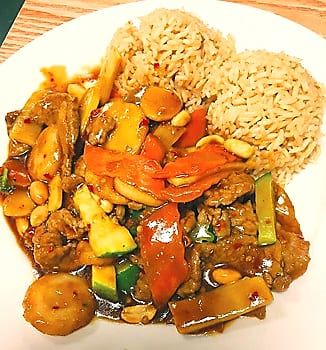 Don't leave the kids at home. The café offers kid's plates with fried chicken or pork, with rice or French fries, and a drink for $4.25 – a real steal of a deal for a family of four to eat for less than $30. The atmosphere is very family-friendly and relaxing, and some guests even take cards and spread out to play while enjoying appetizers and soup.
A group of co-workers from Christus Trinity Mother Frances Healthcare System were enjoying a quick lunch before heading back to work. Tabitha Moore, Jackie Smith, and Shelly Rockwall eat at the café about once a week and also raved about the fabulous egg rolls.
Tabitha said, "The portions are huge and the sesame chicken with honey sauce is one of my favorites." Jackie added, "We can order, relax, eat, and get back to work in plenty of time, and haven't indulged in fast food." They commented that they keep coming back for the dishes they know are their favorites – beef and broccoli, sesame chicken, and kung pao chicken.
Treat yourself to a meal at Poch's Rice Café and you won't be disappointed. The café is located at 1700 SSE Loop 323. The restaurant is open Monday-Thursday 11am-9:30pm, Friday 11am-10pm, Saturday 11am-10pm, and Sunday 11am-9:30pm for dining in or carry out orders. They can be reached at (903)630-7695 and on Facebook at pochsricecafe.