The Groove Slaves: Keeping The Rock Alive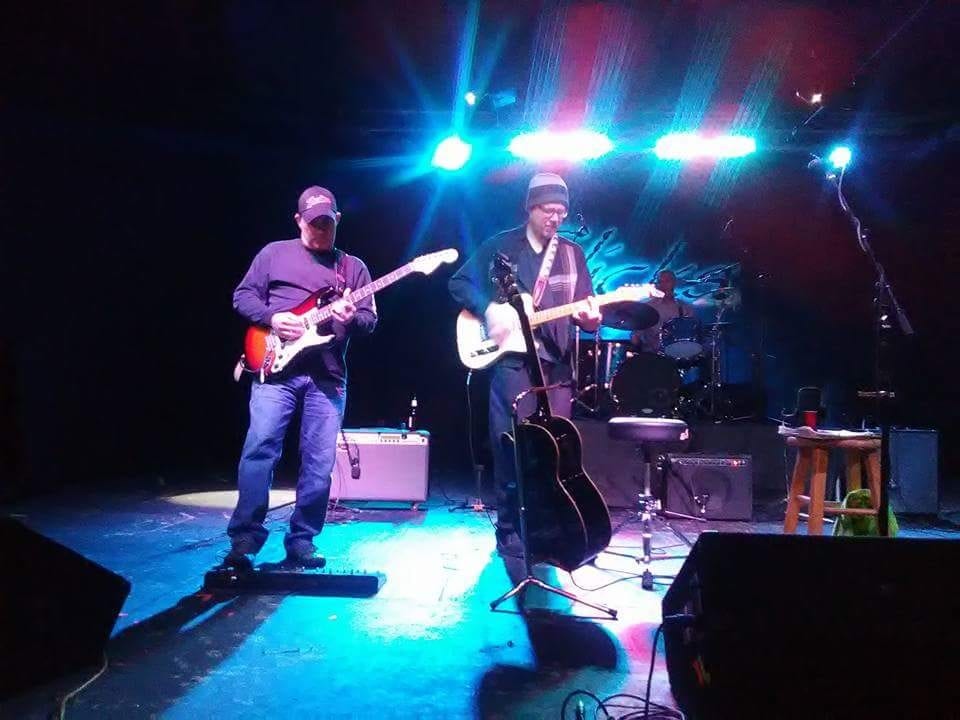 By Johnny Griffith
There are certainly plenty of bands in the East Texas area. One thing we've always been able to pride ourselves on is the ability to produce great musicians and great music. Like all living things, the music scene in the area is always moving, shifting, and evolving with current trends, what sells, and what will bring people to the venues. Occasionally though, there are bands that will buck the trends and stick to their guns when it comes to the style and sound they want to play and The Groove Slaves is one of those bands.
Perhaps one of Tyler's best-kept secrets, The Groove Slaves have one of the more seasoned lineups of musicians and with extensive touring and gigging experience, they bring to the stage enthusiasm and proficiency. With a setlist full of songs that are sure to please, they play what they like and live to play. I caught up recently to Cody Norman to get more info on the band.
Johnny: Who makes up The Groove Slaves?
Cody: The band is Tony Marsh on lead guitar, Jim Holley on bass, Kevin Schermerhorn on drums and backing vocals, and myself on rhythm guitar and lead vocals.
Johnny: Give us a brief musical background on everyone.
Cody: Tony was born in Orlando, but has spent most of his life in Texas. He's played in Tyler with both Hobbit and Lix. Jim is a homegrown Tylerite and played alongside Tony in Loco Joe as well as with many other Tyler bands. Additionally, he owns Center Stage Music where Tony teaches guitar. Kevin is from New Jersey but has lived in Texas since high school and has played with Mike Morgan and Wanda King as well as various other artists. I was born in Rusk and after moving to Tyler began playing drums with Jay Johnson and Richard Raines in The Traffic Jam. Soon after that, I became Bugs Henderson's drummer, as well as played with Smokin Joe Kubeck and Lance Lopez. I still drum for Mark David Manders occasionally too.
Johnny: How did you all meet?
Cody: I've known Tony and Jim through Center Stage Music store for several years and played with Tony in a country band. Kevin and I met while in high school. I had been playing drums for a couple of years when Kev moved to town. This guy had just picked up the sticks and was so amazing he inspired me to dig deeper into the instrument. We also knew each other from playing in rural rival bands: me with Voyer, and Kev with Spittin Image. Kevin still inspires me with his relentless work ethic and unbridled enthusiasm. Having played drums for as long as I have, he's the only one I want behind me. Kev is still in demand as a solid player in Dallas and East Texas, so on nights when he's unavailable, I double up and sing while playing acoustic guitar half a set, then move behind the kit and sing from there.
Johnny: How did the idea for the band originate?
Cody: The band was formed in Dallas around 1992. I was playing for the late, great Bugs Henderson at the time and on the road a lot as well as recording. We were approached by Lisa Dupree, a local music lover, to be the house band at the Greenville Bar & Grill for the Blue Monday Jam every week. Little did we know how cool this opportunity was. All the touring acts that came through Dallas would stop by to sit in as well as the local crop of talent. On any given night you might get to hear Coco Montoya, The Killer B's, or maybe some guys from Megadeath or The Spin Doctors. If you were at the right spot at the right time you got to play with them as well. Our band would start off the night, then the jam would commence, improvising off of a loose arrangement became our formula. From "The World is a Ghetto" to "Third Stone From the Sun," we embellished our own brand of covers. Our biggest show was in Deep Ellum where we opened up for the Dixie Chicks and Ray Wylie Hubbard on the same night. I was even asked by Ray to sit in on drums because his guy didn't show. The band ran out of gas once we were out of Bugs's band and relocated to east Texas.
Johnny: What was the first Groove Slaves gig?
Cody: The debut gig was the Greenville Bar & Grill. We were young guns and might have rubbed some people the wrong way. The blues purists probably thought we should slow down and play less chops, but we only knew one way to do it. Bugs had taught us to slay all those within earshot.
Johnny: You play a great mix of songs…what genre would you consider your wheelhouse?
Cody: Thanks Johnny, I always hope there is an interesting mix of styles, textures, colors, and energy to the music we play. I'd have to say Melodic Rock is our forte. I started out on guitar five years ago with Jimi Hendrix as my hero. Knowing I could never play like that, I began to search for his influences. He loved Dylan's songwriting so I immersed myself in him and found out what songwriting is all about. I bought one of his songbooks and felt like I was setting out to change the system of humanity.
Johnny: What's the farthest you've traveled for a gig?
Cody: With the current lineup we've played only here in East Texas. This band has had a plethora of unique and talented musicians that have toured Europe, Canada, and all over the United States when we began the band, while still on the road with Bugs. The Bugman gave us two or three songs a night to stretch out on by ourselves. He was such a monster player to learn from. No matter where we were or what it took to get there, he brought the meat AND the fire to cook it!
Johnny: About how many shows are you playing a month these days?
Cody: It inevitably varies but we play about three shows a month. I also play solo shows frequently so I try to balance the two.
Johnny: Are you primarily a cover band or are you working originals in as well?
Cody: I've found in Tyler we tend to keep people more engaged when we play familiar songs. Depending on the venue and crowd, I sprinkle in my stuff. I'm writing the songs so it has to be something I think I can pull off.
Johnny: How would you describe a typical Groove Slaves show?
Cody: The first half of the set is played on acoustic guitar with me sitting where we do the more gentle numbers. After massaging the patrons with sweet slow to medium arrangements, we cut loose. I pick up the electric guitar and we try to ignite whatever pressure and intensity we can muster with more upbeat and gritty selections. The sets are split like this to accommodate those who wish to refrain from choking if we're in a eating establishment.
Johnny: What's on the radar for the rest of the year?
Cody: I'm currently working on demos for what will be the debut record. I still love to play as much as possible so I'm endeavoring to branch out too far away hamlets, but as the Bugman use to say, "You don't take to the road without a product to sell."
Johnny: Are there any gigs that stick out in your mind as a favorite so far?
Cody: Clicks Live, we played July 13th and it was a great show. Even though we didn't have a huge crowd, they gave us the necessary motivation.
Johnny: What do you hope new listeners take away from their first show with The Groove Slaves?
Cody: My hope is that people walk away musically invigorated with a sense that rock has only been in a deep slumber and is certainly NOT dead.
Check out The Groove Slaves at facebook.com/The-Groove-Slaves.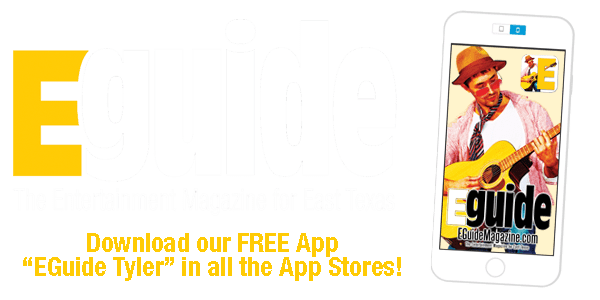 "Yesterday, The Las Vegas Beatles Tribute" Brings Tour To Tyler Sept. 14th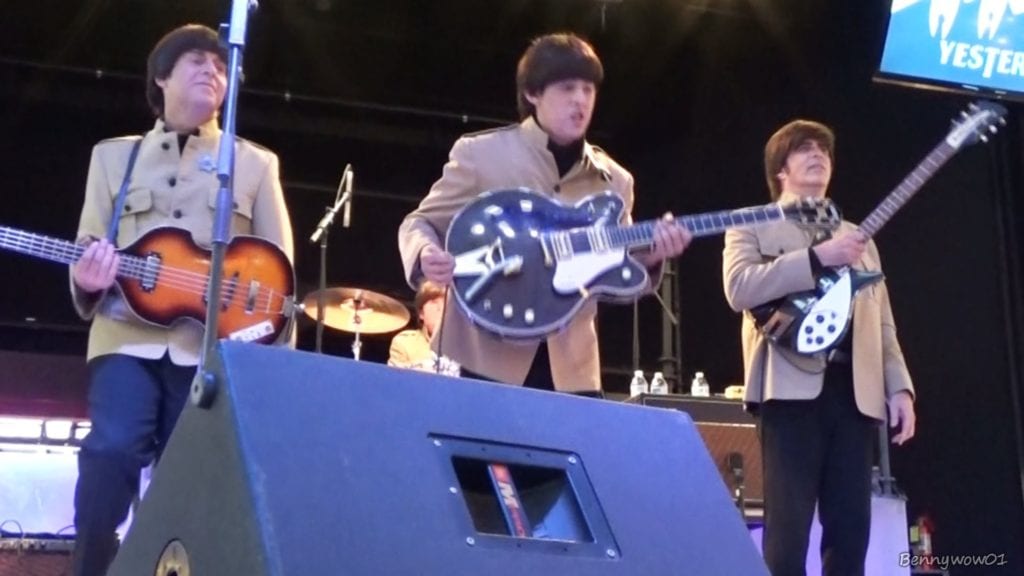 Capture the raw energy and sheer excitement of the most historical music group of all time, when  "Yesterday, the Las Vegas Beatles Tribute" hits the stage for one night only at Wise Auditorium at Tyler Jr. College on Friday, September 14th at 7:30pm.
"Yesterday" is a full two-hour show rich in memories portraying musical icons "The Beatles."
"Yesterday" transports its audience to a bygone era of magical innocence. Featuring some of the most finely written songs ever performed, this production is a spellbinding enactment of the best-loved pop group in the history of modern music.
"Yesterday," encompasses all eras of the Beatles music from the Hamburg days through Shea Stadium and into pop history's magical Sgt. Pepper's and beyond, with superior showmanship, flawless voices, and exceptional musical abilities, this is one not to be missed.
Complete with Beatles boots, drainpipe trousers, authentic costumes, musical instruments, and singing songs in their original key, "Yesterday," performance is spot on in every way.
"Yesterday" is featured with other Las Vegas celebrities on giant LED video walls at McCarran International Airport, welcoming all to the "Entertainment Capital of the World" …Las Vegas! Of all the Beatles Tributes, "Yesterday" is Sir Paul McCartney's favorite as he asked to come backstage for a photo with the band.
"Yesterday" has toured Japan seven times and performed worldwide on five continents. With superior showmanship, flawless voices, and exceptional musical abilities, this band is finally coming to East Texas and is not to be missed.
Here's what the press has said about "Yesterday's" performances:
"Don Bellezzo portraying John, bobbing with Lennon's cheeky mannerisms, had a voice that was so accurate, it sent chills down my spine." – Union News, MA.
"Outstanding vocals during Nowhere man. Everybody clapped and swayed with Lennon during 'Revolution.' McCartney sang 'Hey Jude' as the audience joined in the chorus and began waving lights in the air." – Rockford Register, IL.
"'Yesterday,' which just opened at the Tropicana, is an explosion, a wonderful blast from the past. A thrilling and reverential tribute to the Fab Four, 'Yesterday' gets it right!" – New York Daily News.
"The audience jumped to their feet giving these four lads a standing ovation even at intermission." – The Independence, IL.
"'Yesterday' was spot on in every way. By the time they reached the encores, the packed house was on their feet dancing and singing!" – Atlantic City Press.
"Yesterday, The Las Vegas Beatles Tribute" will be performing one show only at Wise Auditorium at Tyler Junior College on Friday, September 14th. Doors open at 6:30pm and show time is at 7:30pm.
Reserved seat tickets are $25, $30, and $35, inclusive of all credit card and ticketing fees.
Tickets are available online at markbellpresents.com or by calling the "Yesterday" tickets hotline at (817)896-3652.
For more information visit markbellpresents.com or facebook.com/yesterdaylasvegasbeatlestribute.
Bibeau in Concert August 25th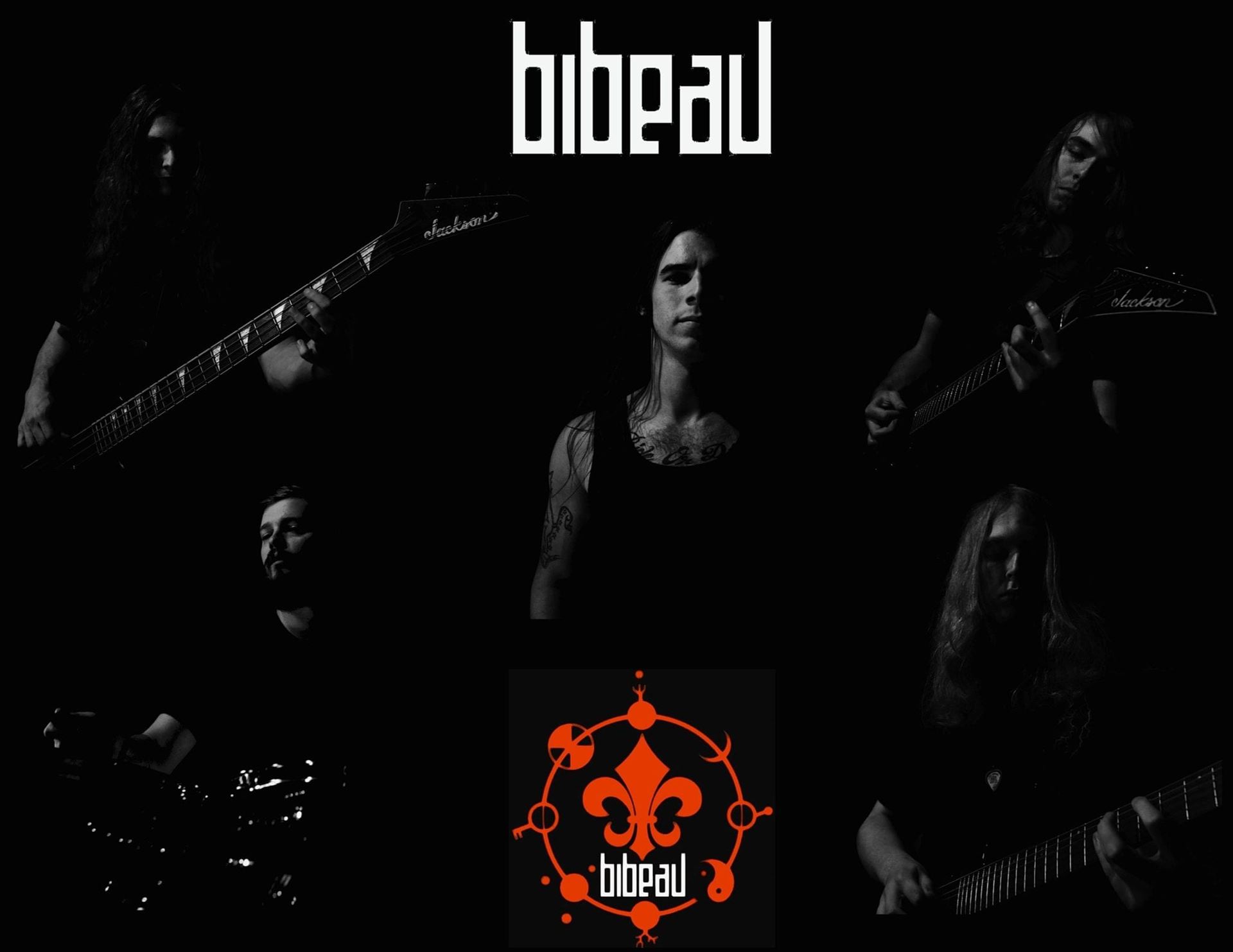 Bibeau has a rare Tyler show booked at Click's Live on Saturday, August 25th with our Louisiana brothers, Anxiety, the mod blues band, Matt Coats Trio and the fantastic female duo from the Dallas area Sweet Chaos (who recently opened for Bowling for Soup). Help break 500 people in attendance! Tickets will be available at the door for the low rock 'n roll price of $7. Must be 18+ to attend unless accompanied by a parent/legal guardian.
Upcoming 10th Anniversary Season at Old Firehouse Announced
The Old Firehouse is an intimate, smoke-free and alcohol-free "coffeehouse" that has made a name for itself by bringing national folk musicians and their all-original music to Edom's unique listening room and stage. Info can be found at theoldfirehouse.net or by calling (903)852-2781.
Concerts are typically scheduled each month from October through April and can be found at theoldfirehouse.net, along with links to samples of the music.
For the 2018-19 season, Old Firehouse will once again be offering Season Tickets for all nine Acoustic Music Concerts. By purchasing this season ticket, you will receive: admission for one person to all nine Acoustic Music Concerts, reserved seating of your choice that will remain yours throughout the season, one "bottomless" cup of coffee at each concert, freedom from having to remember to buy concert tickets month-to-month, advance ticket price for all concerts, and 20% discount on concert series merchandise (hats, t-shirts, tote bags, bumper stickers).
The cost per ticket is $111 (includes sales tax). Once the season begins, these tickets may no longer be available. Checks may be made out to "The Old Firehouse" and mailed to: The Old Firehouse, 8241 FM 279, Edom, TX 75754.
If you do not want to purchase season tickets, admission prices for concerts are $12 in advance and $15 at the door, and events are on Saturday evenings beginning at 7:30pm with doors opening early so the audience can enjoy coffee and desserts that are always available.
Scheduled this season is:
October 20th: Tony Ramey

November 10th: BrownRandy & Friends (Neal Katz & Connie Mims)

November 24th: Beth Wood

December 8th: Terri Hendrix

January 19th: Andy Gullahorn

February 2nd: Beyond the Pale

February 23rd: Tom Kimmel

March 23rd: Jacob Johnson

April 6th: Edie Carey
If you would like to sponsor any of these concerts, please contact info@theoldfirehouse.net.