Thieves Of Sunrise: Stealing the Spotlight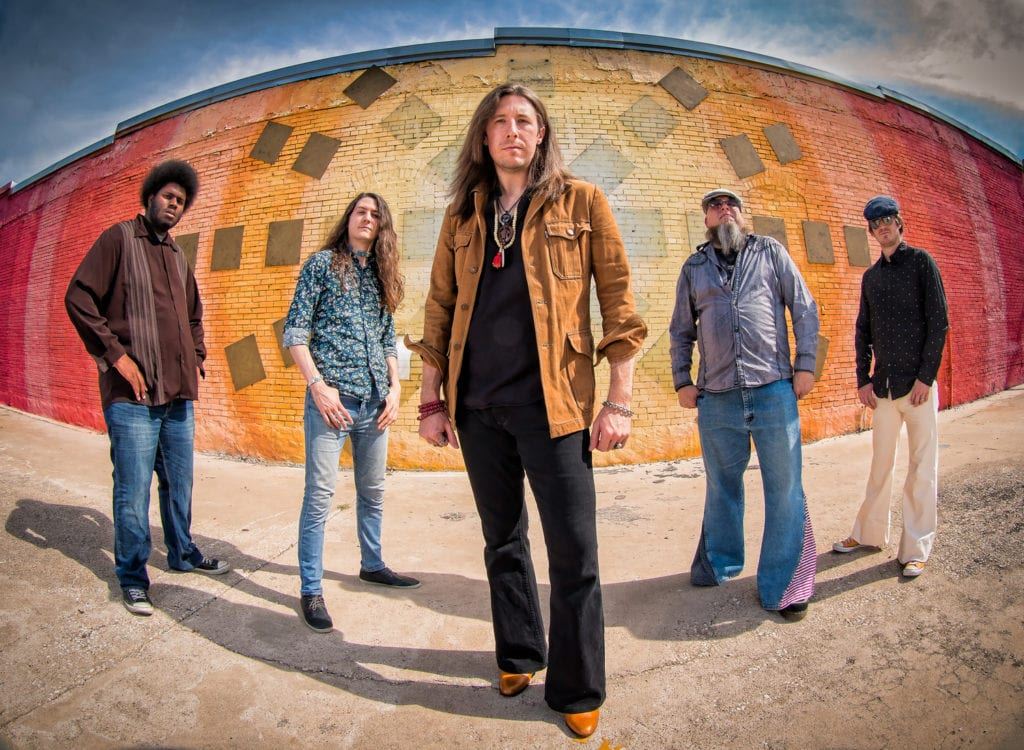 By Johnny Griffith
There's a new Robin Hood movie which recently hit theaters and, yet again, tells the story of the famous thief of Sherwood Forest, and his band of merry men who stole from the corrupt and gave to the needy in order that he might bring them a bit of happiness and relief from weight of their daily lives. In East Texas, we've got our band of musical rebels who are working to bring listeners their own brand of musical happiness and relief. Thieves Of Sunrise has been consistently raiding stages and venues around the region for about seven years now, fighting against cookie-cutter music, traditional expectations, and launching love arrows at their audience with their brand of rock and roll.
The brainchild of Matthew Marcus McDaniel, who we featured last month as a solo artist, the Thieves have previously released 2 full-length albums and a 45 with two singles. Recently they released their 3rd studio album amidst a year full of changes and new plans for the future. I sat back down with Matthew to get more insight into the Thieves Of Sunrise, who they are, their musical philosophy, and what they've got working for next year:
Johnny: Where is everyone from and how did you all end up in Thieves?
M³: Right now everyone is from the Northeast TX and greater East Dallas area (Garland, Richardson). I started the band in the Winter of 2010, or at least I had the idea. It took me a few months to find the right guys. James Roy, our drummer, came to us two years ago through our former keyboard player Jake Stewart. He played with us part-time for a while before joining full time this year. Our new guitarist, Paul Thomas, came to us via James. In all honesty, this will be our first official statement that we have to rebuild. After touring heavily for five years, we had a couple of guys who decided to retire from touring and another that moved across the country to be closer to family. Having James come on board full time and having Paul join on has been wonderful, and we do have more than a few promising prospects at the other three positions. Yes, that is right, we will be moving forward as a six-piece band. And for any of our fans who might be worried about what Thieves of Sunrise is going to bring to the table in the future, if you haven't seen any of our most recent trio shows, well, I invite you to hold on tight because it is only beginning to get good. We are currently rehearsing new members and writing new tunes. As soon as we are comfortable with the new members and where they are with the music, we will make announcements on our website and social media.
Johnny: Where did the name Thieves Of Sunrise originate?
M³: From a young age I have had an obsession with the honorable or noble thief motif, i.e., Robin Hood. I have also been quite taken with the sunrise, to me, there is something magical about those special moments where the dark meets the light, and you get to watch the Earth wake up. It is a chance to begin a new and make of your life what you will. I like to call it an original metaphor on "seizing the day," with a twist. We are the not-so-silent protagonists, "Thieves," that are here to help you with that. Our goal is to make your life better, help you approach every new day with love and the realization of the endless possibilities you have.
Johnny: How did everyone get started in music?
M³: I was dancing on the family stereo in diapers, James was playing in bands from the time he was in high school until the present, and Paul came from a family of musicians and went to school for music.
Johnny: Listening to your music, one can easily pick up Zeppelin, Black Crowes, maybe some Hendrix, Joplin, and CCR in there as well. How would you describe your music?
M³: First and foremost we are a Rock & Roll band. We have at times classified ourselves as a Psychedelic Rock & Soul band. Beyond that, there are no rules or format. We do what feels right in the moment. That is the beautiful thing about Rock & Roll music, it encompasses so many other genres and can be whatever you want it to be. Rock music is truth, it is in all other music forms, and all other music is in it. Let us be cliche for a moment, Rock & Roll is not merely a musical genre; it is a lifestyle with attitude. Listen to our records, no one song sounds the same; no one record sounds like the last. We have not hit all of the styles yet, but we are working on it. Rock & Roll is as much a part of American culture as baseball and apple pie, so we begin and end there, our journey will give you the sauce.
Johnny: What would you say the most significant influence is, as a band, you've had so far?
M³: I feel like anyone who has seen us and anyone who knows me well at all in the past 10 years knows that the Black Crowes were instrumental to our early sound, but we are not now, nor were we ever trying to be the Black Crowes, nor would I want to limit what we do down to one influence, I think an entirely honest answer would be the love of and the pursuance of making beautiful music that reaches people on a higher level, a spiritual level if I might say so. The initial steps to taking on any art form, especially if you want to do it for a living, is because you love it. Make sure you are having a good time first if you don't your craft will suffer.
Johnny: You have a sound that's not typical of this area compared to what you can usually hear on Friday or Saturday nights. How did that style evolve and was it a conscious choice to cultivate that sound?
M³: Starting early I had no direction, I was writing and doing my very best to make songs out of it. What became clear to me very quickly was that I was not like my peers, not lyrically, nor in style or composition, and when I tried to go that route it did not ring true, and it did not feel right. That is where I decided I did not necessarily come from this background and maybe I should let my writing and sound speak for itself. I don't believe it is a conscious choice, I write songs and come in with ideas, if the ideas don't work we move on. Sometimes things that don't feel right at the time can come back around, but you never know. One thing we don't do is write music with an agenda. Music for us is an art form. We write and make the art from our heart and soul about how we feel. Then, it is yours. It becomes your responsibility to interpret as you will. Our style evolves through songwriting and stage performance. Having no intention or aim with a song message and not wanting our songs ever to sound the same as any others can keep you fresh and having a free-form style on stage helps us to develop songs. We like to play our tunes as much as possible before we record them, even then they can evolve later and never sound the same again. We have an extreme improvisational style, and new songs have been born from our onstage live jams.
Johnny: How has this year been for the band so far?
M³: This year has been a wild ride, for sure, with a new record and management. There were some low points this year as well. A lot can change in a year, and we have lost some wonderful longtime members while gaining some new ones. I am most proud of our new record "Let the Truth Speak." While it is our shortest record to date, it may be our best: no riff-raff, only the good stuff. We played fewer shows than we possibly might ever have but lots of them were bigger shows than we have ever played. Right now, while rebuilding, we are very excited to be working with some new musicians, writing new music, telling you all our new record which is already out across all mediums and preparing to fill the 2019 calendar.
Johnny: So about that album you TOS released this year…how was that process for the band and any takeaways from this project that were different from previous efforts?
M³: We worked with Michael Lattanzi in Nashville at Lattitude Studio South. His studio is absolutely phenomenal and one of our favorites we have had the honor to work with yet. We recorded it at the beginning of the year, so we had all of the original band members from the past five years sign on to do the record (Curtis Crofford, Shaun Crawford, Jake Stewart, Miles Mathewson). As a band we prefer to go as old school as possible and record analog to tape, it's a part of our vibe. Unfortunately, the tape machine broke down, as vintage gear sometimes does, when we got there, so we shifted to pro tools while still recording through analog mixers and outboard gear. From time to time you have to deal with changes quickly and find a good attitude about if expectations change. We record our records as live as possible, not one instrument at a time. We feel that it gives our songs a bit more life. Working with someone the caliber of Michael and in a studio that has few equals brought out a few things we did not know we had and allowed some of our newer, less developed tunes to shine through. All of our recording experiences have been different from the last, and this particular experience was more about where we were not only in the studio but in our lives and with the music.
Johnny: What is the next primary goal for Thieves?
M³: Plain and simple; continue to let the world know all about our newest album" Let the Truth Speak," continue writing new material, fill the calendar, and ultimately to get back on the road touring and playing festivals. Last but not least we will be pursuing an opening position for a major international touring band.
Johnny: What has been your best memory so far as TOS? What has been your biggest challenge?
M³: There are too many memories, it's hard to say that I would not trade any of them, but it's harder to pick one favorite. I will be cliche once more and say that anytime a fan comes up to me and tells me they will remember the night the rest of their lives, that is a fantastic night. The biggest challenge is keeping a grassroots, independent band together and touring and making records amidst a world of pop culture, people who want to take advantage or use you and the ever-mounting cost of keeping the show going.
Johnny: What experience are you hoping the first time listener takes away from a TOS show?
M³: That our message of peace, love, and living the most rewarding life possible reaches you. We want you to have a memorable time, at the least. If you feel lifted, have a spiritual or life-altering experience then we have done what we were put here for.
You can catch up with the latest from TOS on the world wide web:
thievesofsunrise.com

bandsintown.com/thievesofsunrise

facebook.com/thievesofsunrise

instagram.com/thievesofsunrise

youtube.com/thievesofsunrise

twitter.com/thievesosunrise

Spotify: spotify:artist:3N1E5mOejPLalmUAc75nou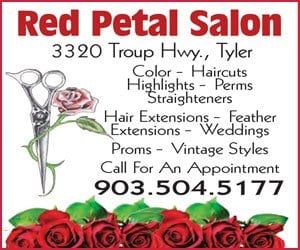 Still Happening! Oct. 20th, 2020 Red Dirt BBQ & Music Fest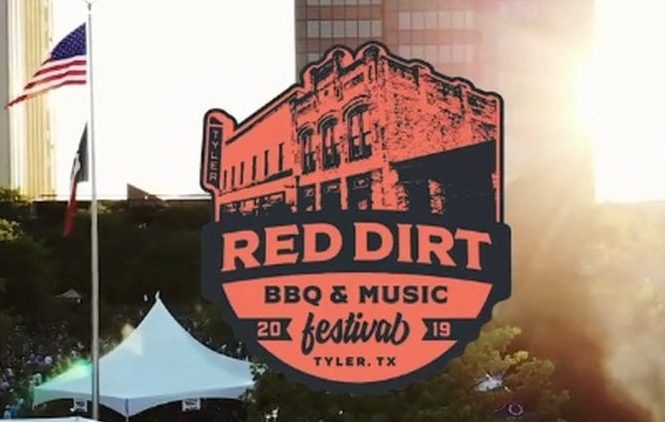 The 2020 Red Dirt BBQ & Music Festival Returns to Downtown Tyler
The new date has been set for Sunday, October 11th. It will be the same setup as normal, just on a Sunday:  https://facebook.com/events/s/2020-red-dirt-bbq-music-festiv/1332463773558598/?ti=icl
May 2nd October 11th, the 7th annual Red Dirt BBQ & Music Festival presented by Hyundai of Longview will be held in Downtown Tyler, and with it comes the best of barbecue in Texas and top of the line music all day. 
The Red Dirt BBQ & Music Festival has proven to be one of the most premier and unique music and food experiences in Texas. The festival takes place on the brick streets of the Downtown Square in Tyler every May, with the 2020 edition featuring at least 30 of the most celebrated barbecue restaurants in Texas. Music happens for nearly 12 hours on two stages, with the main stage highlighting the biggest names in Texas and Red Dirt Music. 
This year's festival will also feature the state's most celebrated barbecue restaurants providing samples of their smoked meats to attendees. Barbecue joints from as close as Tyler and as far as Amarillo converge on the Rose City to showcase their smoked meats to thousands of barbecue enthusiasts, while thousands more pour onto the brick streets for the concert. 
Performances this year feature Parker McCollum (10pm), Josh Abbott Band (8:15pm), Jason Boland & The Stragglers (6:45pm), Charley Crockett (5:15pm), and Chris Colston (3:45pm).
"Top to bottom, I don't think there's ever been a Red Dirt lineup we've been more excited about. Having these names join our incredible barbecue joints was a huge honor for our sixth festival," Red Dirt promoter Chase Colston said. "We're expecting an even faster sellout this year and can't wait to get back on the brick streets for another great Red Dirt BBQ & Music Festival." 
The festival is sold out. Watch reddirtbbqfest.com in case any more tickets are released.
The Red Dirt BBQ & Music Festival is presented by 101.5 KNUE, East Texas' No. 1 country music station, "Radio Texas, LIVE! With Buddy Logan," and Hyundai of Longview.
Cowan Center: 2020-2021 Season Is Announced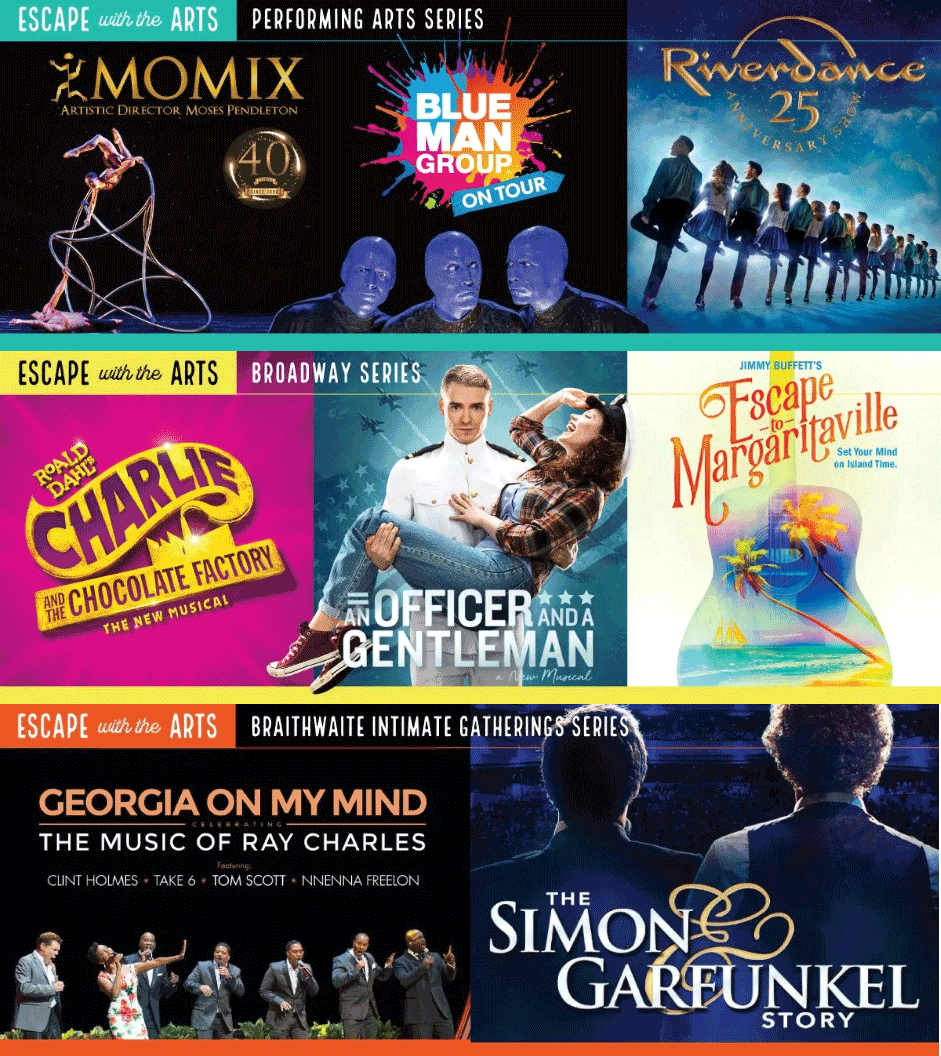 For more events, check out EGuideMagazine.com 's entire


Wondering what is showing at the Cowan Center?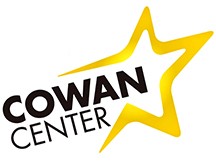 There's nothing like opening a season with a fun show and a member party for the ages! No better theme than Jimmy Buffett music, an escape to Margaritaville, and a pre-party for Cowan Center Circle members!
"I think we all deserve some social time with our friends and like-minded Broadway fans," said Susan Thomae-Morphew, UT Tyler Cowan Center Executive Director.
"This is our 24th Season! We can't believe it either! We promise to have lots of great talent again and will be gearing up as we celebrate a quarter of a century soon. Over the next 2 years we will be developing programming for new target audiences and upgrading our premiere venue known across the state and beyond as a magnet for amazing artists and shows."
"The Cowan Center Circle is the lifeblood of the Cowan Center's service and success. Your membership support is needed now more than ever before. We have big plans and want to make you proud of this wonderful asset we share with so many. It is with you that we reach high and provide the best for our community, state and region."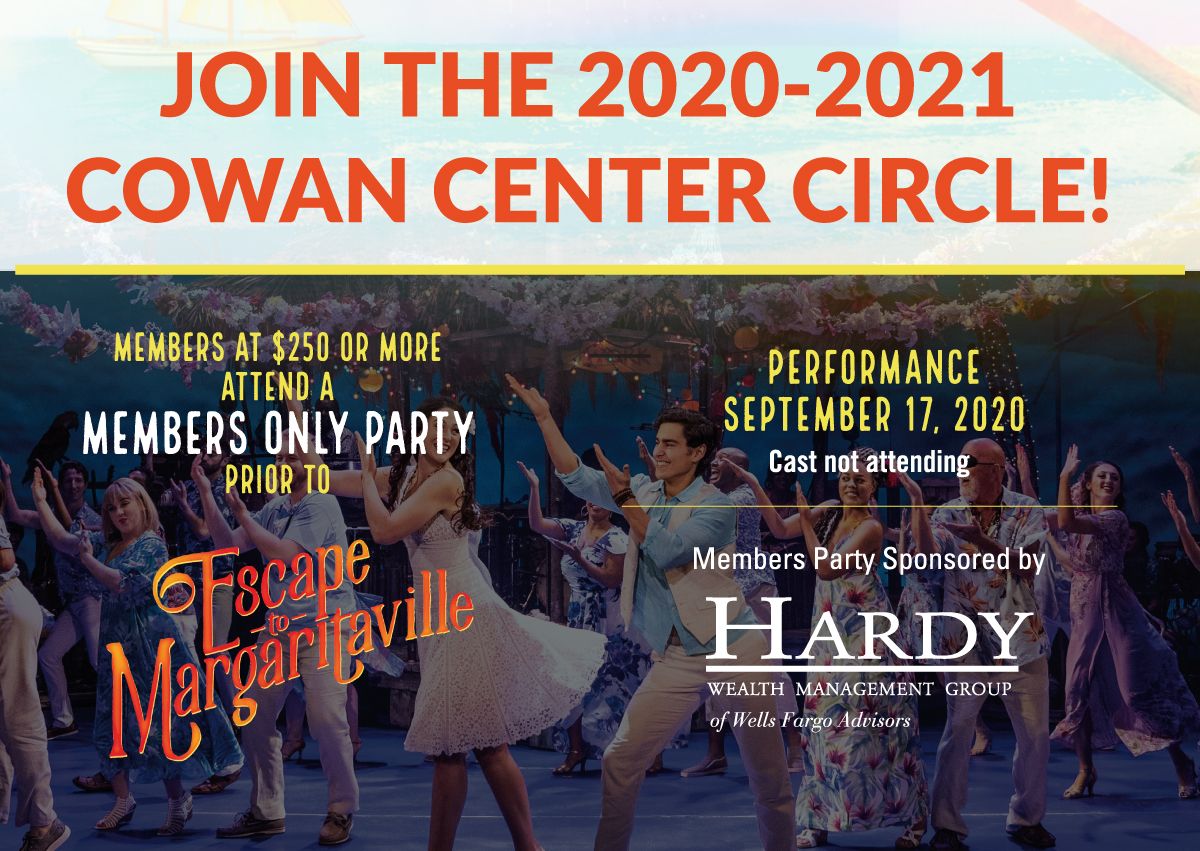 "We ask you to renew your membership, consider an upgrade, and invite friends to jump into the Cowan Center family. We want to fill the house every show and share the magic of live performance. Help us reach for the stars and come see some on stage, too!"
"We are grateful for each and every one of you. I can't wait to see you all again!"
All events are performed in the Cowan Center located on the campus of The University of Texas at Tyler, 3900 University Boulevard – FAC 1120 in Tyler, TX (Google Map).
QUESTIONS? Call (903)566.7424. More information and TICKETS can also be found at CowanCenter.org. Watch for announcements on Cowan's Facebook and Twitter pages too.
Upcoming acts are:

Live Music Guide, Tyler TX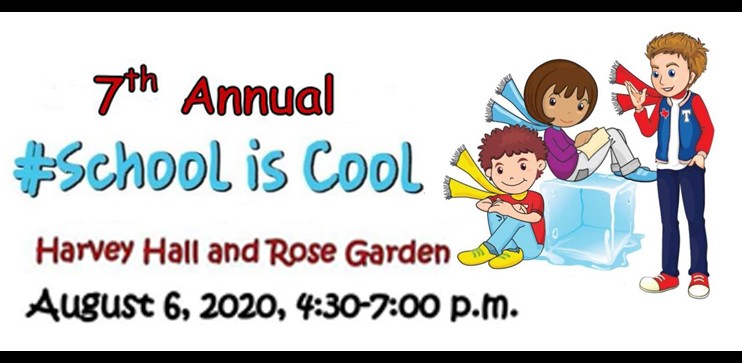 In the constantly changing world of Covid-19 pandemic, we at EGuideMagazine.com are making every attempt to keep our Big Calendar updated. However, we suggest that you still double-check with the businesses to confirm that the events are still happening.
To list or make any changes to this Live Music Gig Guide for #tylertx, please e-mail to eguidemagazine@gmail.com or text 903-530-2041.


---