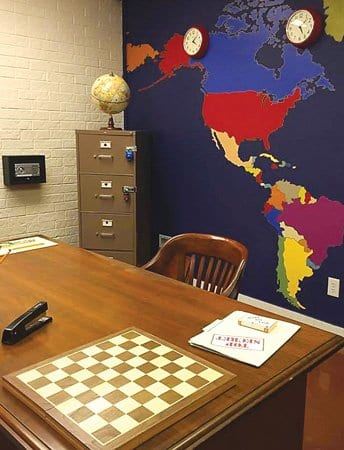 By Gini Rainey
When was the last time you were locked in a room with a group of friends and weren't allowed out until you did everything right and in a timely fashion? Well, maybe that's too long! If you're looking for something fun and different to do, you need to give the Tyler Escape Room a shot. A few of us EGuiders visited this fun-house recently and discovered that there is more to getting out of a locked room than we thought.
If the concept of an Escape Room is new to you, let me fill you in. It is basically a physical adventure game in which players are locked in a room and have to use elements of the room to solve a series of puzzles and escape within a set time limit. The games are physical versions of "escape the room" video games, or if you aren't familiar with the video versions, you might relate to the board game of "Clue." The games are set in a variety of fictional locations, such as prison cells, dungeons, and space stations, and are popular as team building exercises.
The owners of the Tyler Escape Room, Richard and DeeDee Graham, were visiting in Oklahoma and went to an escape room while there. They enjoyed it so much that they decided to open one here in Tyler and have already built two rooms, with a third in the process. The Graham's have had visitors to their rooms from every one of the 50 states and really enjoy what they are doing. They even enjoyed putting us into their waiting room that is pretty much a jail cell complete with writings on the walls that are quotes from actual prisoners that also include some by Charles Manson.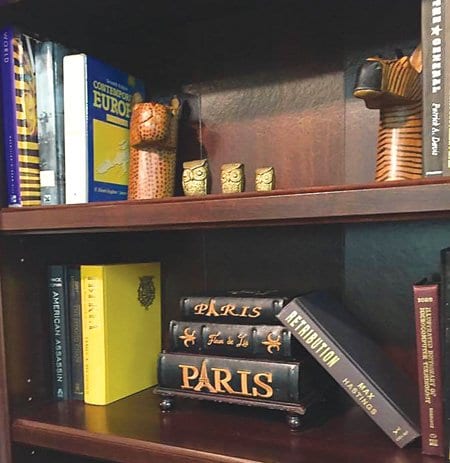 The Unsolved Murder Mystery Room (the one we were locked in) takes you back in time to the 1950's and into a glamorous Hollywood Starlet's dressing room. Unfortunately for the Starlet, she has been murdered and the mission in this room is to determine how, when, and by whom she was killed by following the cleverly disguised clues that are hidden in the room – and all before the murderer returns.
Trending: Tips on how to solve escape rooms.
The time limit for this room was 60 minutes, and we thought we would be able to beat the fastest time of 48 minutes. Despite all of our magnificent efforts, we finally escaped with only 29 seconds to spare. We all had a great time searching for clues and putting pieces of information together, but I am apparently not smarter than a fifth grader because I think my brain was about to explode with the effort. Would I do this again? You bet I would! It was great fun and a good way to spend an evening with friends.
The second room is The Office of Secret Agent 777 and is fully-themed with incredible attention to detail. Your mission is to escape the room by solving thought-provoking puzzles and questions that you are challenged to solve in order to find Agent 777 and diffuse a bomb. Both of these rooms, as well as the Alchemist Room that is in the process of being built, promote and reinforce communication, teamwork, and organization.
The suggested minimum age for participation is 12, and there is a limit to the number of people per room, but this is one great way to spend some time with friends.
Located at 2715 University Blvd., Tyler, the Tyler Escape Room is open Tuesdays, Thursdays, and Fridays 5:30pm-12 midnight, Saturdays 9am-12 midnight, and Sundays 12:30-3:30pm. The cost is $24 per person, and there are group rates available.
For more info go to tylerescaperoom.com, visit their Facebook page at facebook.com/tylerescaperoom or call (903)780-1523.