Ten "Must Try" Dishes in East Texas From A Foodaholic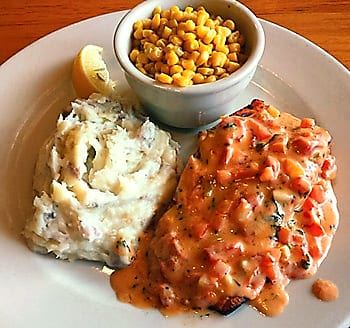 By Toni Bloom, Foodie
I find that eating has become a hobby for me these days. Not only do I plan my food, I seem to obsess about what I am going to eat next and when. I spend countless hours dreaming of "what was in that dish, and how can I manage to get more." This new found hobby needed some funding, so I created this fun list of "My Ten Favorite Dishes in Tyler."
Clear Springs Restaurant
From Clear Springs, located at 6519 S. Broadway Ave, Tyler, I have found that I love their Pan Seared Tilapia. If you are in the mood for some good fish that is not fishy, this is a must try. It is two generous sized fillets, seasoned, and quick seared. It is served with crawfish tails, fresh tomatoes, and Dijon peppercorn sauce. It was really delicious! Clear Springs offers many seafood dishes, Cajun dishes, as well as chicken and steaks and a friendly staff. If the weather is cooperating, you can sit on the outside patio. It is quite lovely in the evenings.
Burger Grind
Burger Grind, located at 1700 SSE Loop 323, Tyler, has a burger for every taste. I love their Texan Burger. Burger Grind's burgers are always juicy, and the bacon has a great flavor. The Texas Burger comes with a big pile of crunchy jalapeños and grilled onions. You can choose the type of bun – I like the Texas Burger on the Toasted Onion bun. The Turkey Burger is also a good one. It is made fresh daily and has a great flavor. If you are looking for freshly prepared burgers and not pre-made frozen patties, Burger Grind is the place to go. You will absolutely love them!
The Black Pearl Oyster Bar
New to downtown, Rick Eltife's latest venture is The Black Pearl Restaurant, located next door to Rick's at 106 W. Erwin, downtown Tyler. This is a seafood place like nothing else in Tyler. Most of the menu is served fresh and cold, and is prepared right in front of you. Black Pearl has many different kinds of oysters like blue point, pink moon, and summer side oysters. They all have a different taste, and I am in love with trying them all. Judy Means said, "It was like sitting at a sushi bar watching all of the creations made right in front of you. [There is a] premier fresh oyster selection that shames putting with a cracker! Prices for quality is unmatched in this area."
"I love oysters – I always have," says Eltife. "I love the East Coast oysters and the West Coast oysters and the Gulf oysters and the Canadian oysters." The Black Pearl has five or six varieties of oyster every day that are listed on the blackboard just inside the front door. They also have classic cocktails, ceviche, crab, lobster, shrimp, tartar, carpaccio, and more. Dishes are in the unique style of a classic New York Oyster Bar.
Roast Social Kitchen
Still fairly new to the restaurant scene is Nick and Jen Pencis' Roast Social Kitchen, located at 1125 E. 5th St., Tyler. Everybody around town is talking about the Bee's Knees pizza, so I had to try it. For me, a thin crust brick oven pizza is the best, and Roast delivered a perfect creation. The Bee's Knees has roasted garlic, a special in-house blend of four kinds of cheese, soppressata (Italian dry salami), house made sausage, Mike's Hot Honey, fresh thyme and fresh orange, all served up on a perfect crust. I have to admit, I wasn't sure about 'honey on a pizza' but it totally works and it is delicious. Now I know why everyone was talking about this pizza – it is fantastic.
Roast is open for lunch and dinner as well as late night on weekends, Fridays till 1am and Saturdays until 2am. Roast has wine on tap, craft beers, and signature cocktails. The Frequent Flyer is a favorite (Vodka, Elderflower Liqueur, blackberry puree, fresh lemon juice, and sage).
Athena's Greek Restaurant
Yeah, I eat out a lot, I say it's for work, and I joke that I am supporting my habit but sometimes it's just for fun. And I love food. Today I want you to branch out, and get out of your comfort zone and try something new and different. And that "something different" is Athena's Greek Restaurant, located at 1601 WSW Loop 323, Tyler. There are tons of new and exciting places to try all over town, so how about a little Greek?
We absolutely loved the Gyro Platter and the warm friendly people at Athena's. The Gyro Platter is a delicious blend of rotisserie beef and lamb slices, served with tzatziki sauce. The meat is always super tender and seasoned with lots of wonderful Greek flavor. It is served with warm pita bread that is perfect for this dish. It also comes with french fries and a Greek salad. We opted for the Greek oven potatoes instead of fries (remember something different). Go and enjoy a relaxed dinner with someone you love.
Cork Food & Drink
In the mood to just "Brunch it up" with some great food and a cocktail or two on a weekend morning? Then Cork Food & Drink, located at 5201 S. Broadway Ave. in Tyler is the place to be.
I have had good chicken and I have had good waffles before, but when you put these two together it just makes you wanna dance (or it could have been the mimosa, I'm not sure). But as you can guess by now, I love Cork's brunch Spicy Chicken and Waffles. The chicken is tender and moist on the inside and has a crunchy crust on the outside, which makes this chicken dish a hit. The waffle, oh the waffles are always light and fluffy, cooked golden brown and served with just a bit of fruit and some butter.
What better way to celebrate Saturday or Sunday mornings!
El Charro on the Ridge
While at FRESH getting some Cotton Candy grapes, I decided to pop into one of my favorite Mexican food places, El Charro on the Ridge at 6899 Oak Hill Blvd., Tyler, and grab some dinner. We all have our "go to" items at our favorite places but that day, I strayed from my regular (Old Fashioned Tacos) and got the Steak Rellena. I have to admit that I thought this was steak stuffed in a pepper; well I had that backwards. That's right folks – this is a Fajita steak stuffed "with" poblano peppers, red onions, and mushrooms, sautéed in a garlic butter and wine sauce. And it is heavenly, and my new favorite. It was fantastic; the meat was tender and the mixture inside was rich and full of flavor. This dish also comes with, you guessed it, rice and beans, pico de gallo, and sliced avocados.
The Ramirez family has been feeding my family for many years and will continue for years to come. The El Charro's Sangria Swirl Margarita is legendary.
Daniel Boone's Grill & Tavern
Daniel Boone's Grill & Tavern, located at 1920 ESE Loop 323, Tyler, is all about country, from the memorabilia on the wall to the food and the service – this restaurant will take you back to a time gone by. Many standard country-cooking items are on the menu like Country Fried Steak, Fried Catfish, pork chops, burgers and more, but have you tried Boone's Deluxe Grilled Chicken Sandwich? This is a tender and juicy grilled chicken breast covered with melted Swiss cheese and crispy bacon, all piled on a warm toasted (ask for Texas toast) bun with honey mustard dressing. We also love the big stack of homemade onion rings and good old fashion sweet Texas tea – just like Grandma used to make!
At Boone's you can "git ur grub on" country style!
Stanley's Famous BBQ
Stanley's Famous BBQ, what legends are made of! Stanley's is located at 525 S. Beckham in Tyler and simply is an institution in my book. Although many have said that the Mother Clucker is their favorite, my favorite is the Jumbo Brother in Law on a jalapeno cheese sourdough bun. I eat this huge pile of heaven at least once a week. The Brother in Law has chopped brisket, sausage, and cheese. You will need a fork!
The Mother Clucker is a "spiked and smoked chicken thigh fillet with spicy bbq mayo, cheddar cheese, topped with an over-easy fried egg and served on toasted jalapeno cheese sourdough. Upgrade it to the Cadillac Clucker by adding house-made guacamole and candied bacon (thick cut bacon dredged in our rib rub and then smoked until it caramelizes)."
I say to myself every time that "I am going to get something different" and many swear by the Shrove – grilled ham, cheese, chopped brisket and sauce. So far, I have not succeeded in trying it.
Republic Ice House
It is starting, it's football season and in this foodies' book, that means it is time for wings! Republic Ice House, located at 3807 University Blvd. in Tyler, has both boneless and with the bone wings in about six flavors. I love the 666 Fire Sauce wings but be forewarned, these are not for the faint at heart. They will light you up! If you are a wimp, I mean don't like your wings as spicy, the regular ones are quite tasty too. They come in Original, Lemon Pepper, Garlic Parmesan, and Honey BBQ.
There is a TV everywhere you look at Republic, as well as a gigantic (16 foot by 9 foot HD Projection screen) TV where football becomes larger than life! Wings, ice cold one in hand and a gigantic TV – welcome fall! It's football time again! Republic has 19 HD TVs and the NFL Sunday Ticket.
For more dining favorites, go online to EGuideMagazine.com!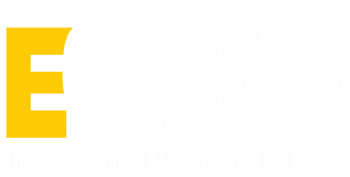 Romance is in the Air (& Stomach) Again
Make Some Different Plans for a Day of Love
Valentine's Day is fast approaching and that means – wait, let's guess, cards, flowers, and candy. There's nothing wrong with that, I mean who doesn't love roses and chocolate. But if you are thinking about spending the day doing something a little different, we'd like to make a few suggestions for dialing up the romance, sizzle, and sweetness that this holiday is all about.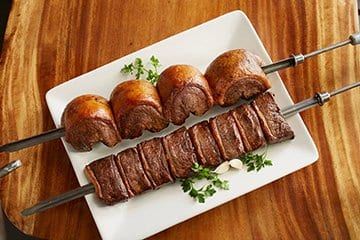 The Fancy
A night on the town sometimes involves a fancy dinner. Tyler has an abundance of excellent restaurants offering everything from seafood to steaks. Reservations are highly recommended.
Texas de Brazil – 2376 Dueling Oaks, Ste. 100, Tyler
For the love of meat! Be sure to try the newest fine dining in town. Texas de Brazil is a Brazilian Steak House located just off of Old Jacksonville in Tyler. For one set price, they've got an endless amount of food to serve. To start, there is a wide selection salad bar – included in the price of the meal – and an all you can eat main course. The best part is, you never have to leave your seat, for the main course that is. If you are interested in this new fine dining experience, be sure to check it out.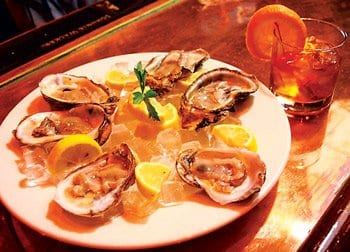 Dakota's – 4803 Old Bullard Rd., Tyler
Dakota's is an intimate restaurant with a nice patio for more casual dining and drinks with an exceptional menu. From oysters Rockefeller to the steak and prime rib, and seafood main courses, the options on their menu are endless. Open for lunch and dinner, Dakota's has little alcoves for some roomy tables which are romantically cozy and private. Susan Dent said, "Dakotas is our 'go to' place for any special occasion. We go for every Valentine's Day, anniversaries, most birthdays, and sometimes 'just because.' The food is consistently delicious. Service is always great. It's pretty and it's quiet and intimate and such a nice change from so many other restaurants. It's a perfect place for a romantic evening."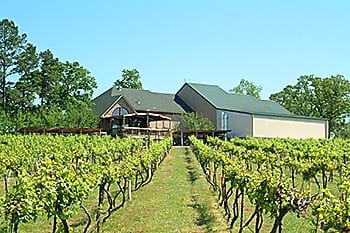 Kiepersol Restaurant – 1508 Merlot Ln., Bullard
It is always first class food and service at Kiepersol. I have no doubt that you and your Valentine will enjoy dinner at this quaint, quiet, and overall incredible restaurant. From Duck cigars with crunchy relish and plum sauce to heavenly lobster bisque, steaks, and crab crusted Sea Bass, their menu features a wonderful selection. Wines, of course, are from Kiepersol's on-site vineyard; they are a highlight. Bananas Foster and Cherries Jubilee are prepared tableside and is a show to behold.
Bernard's Mediterranean Restaurant – 212 Old Grande Blvd., Tyler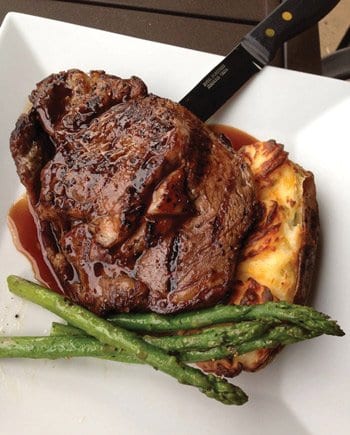 Bernard's has long been a go-to spot for people with special occasions. The intimate setting creates a very romantic and special dinner. Mediterranean-themed cuisine features everything from stuffed trout to rack of lamb and everything in between. What they have available sometimes varies, and they have daily specials. The Blanc De Poulet Campagnard, Sea Bass, and Lamb Chops are fantastic. There's nothing not to love about this quiet upscale restaurant with excellent food, good wine, and perfect service.
Jack Ryan's Steak & Chophouse – 102 N. College Ave., Tyler
The 1930's Deco bank building is beyond beautiful. You step back in time when you enter, and the exceptional food is simply icing on the cake. When you first enter the foyer and see the grandeur of the staircase that leads up to the restaurant, you begin to realize you are in for a special experience. You are greeted at the grand front desk and with reservations made weeks in advance, immediately taken to your table. From an excellent wine list to a Tenderloin that will melt in your mouth, Jack Ryan's will not disappoint. The Lobster Mac-N-Cheese appetizer is divine. The Chicago/San Francisco/Dallas and Cordon Bleu-trained chefs serve up brilliant sous vide meat perfectly seared and plated.
The Grove – 3500 Old Jacksonville Hwy, Tyler
If you have been to The Grove for lunch or to the Smoke Shack, this Cupid's Day, try out the inside dining room for dinner. The menu hosts crab claws, Center Cut Filet, Center Cut Ribeye, Prime Bone In Ribeye, Jidori Chicken, Chilean Sea Bass, Beef Wellington, Pecan Crusted Salmon, Maple Roasted Duck, and much more. Lamb Lollipops and the famous Cap'n Crunch Shrimp are great starters. The Grove Kitchen and Gardens is a unique property and features chef-crafted menus set on a sprawling, beautiful piece of land in the heart of Tyler. The main restaurant is a beautiful indoor dining area, a covered patio dining as well as an open patio. All dining areas all look on to a beautiful courtyard area that has music performers most weekends. The Grove is a great place to take a date – it's the perfect choice for treating special people on special occasions!
Something Different
If you want to do something a little different this year, here are a few suggestions: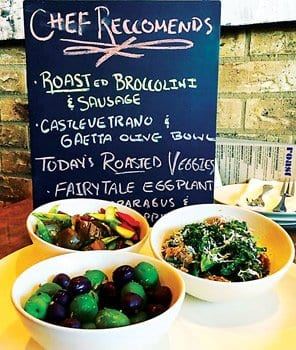 Roast Social Kitchen – 1125 E. 5th St., Tyler
Roast is a unique restaurant located in midtown Tyler. It is an eclectic restaurant with an industrial-chic vibe offering uniquely-created dishes by their excellent new Chef Thomas Mattson. There are different specials each week and depending on popularity, these new dishes will be added to the menu. The Shrimp & Grits (pictured) are to die for – amazingly fresh wild caught shrimp straight out of the Gulf into a savory Lone Star "beer blanc" sauce atop a roasted poblano and aged cheddar grit cake. Watch their Facebook page for daily creations. We love the Warmed Olive Bowl for a starter, the Grilled Hangar Steak is Texas Akaushi beef, Argentinian Chimichurri, roasted carrots. It's hard to beat the famous Bee's Knees pizza with roasted garlic, 4-cheese blend, soppressata, Italian sausage, Mike's Hot Honey, thyme, and fresh orange. Roast has a great bar menu with the best Barrel Aged Old Fashioned around. Roast is where the truly cool go to hang out, whether for lunch, cocktails or dinner!
Daniel Boone's Grill & Tavern – 1920 E SE Loop 323, Tyler
Come out and get your spurs on for hearty American eats amid Western decor and a menu full of fun slang and humor! Boone's offers reliable fast, friendly service, big portions, tasty comfort food, and neat decor, plus free beans, chili beans, and ice cream with your meal. They also have an amazing bar with good drink prices. The Bucket of Bird is a favorite as well as the huge Chicken Fried "Stake." The Big Boonie Burger is always freshly made, and the "Basskit, Bakin Lettice&Mator" sandwich served on Texas toast is excellent. This is a very casual restaurant, sure to make you laugh and enjoy the meal.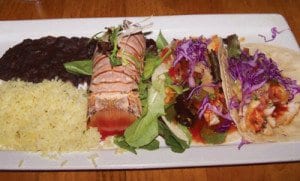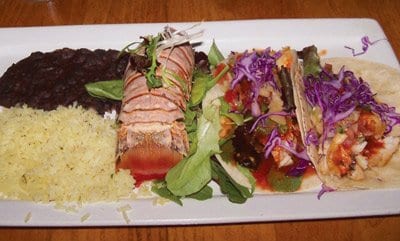 Villa Montez – 3324 Old Henderson Hwy., Tyler
From their website, "Villa Montez offers Latin-style seafood and meat dishes, plus comfort classics, presented in a swanky hilltop mansion." Yes, you read that right – hilltop mansion! Villa Montez has awesome food and an old world rustic charm atmosphere. It has been consistently decorated with art and furniture that create a unique "Mediterranean Mexican" atmosphere. There is a downstairs cellar, two upper rooms for private gatherings, three dining rooms, and an expansive patio. Overall, the menu has very interesting dishes with a South American twist. We love the sea bass and the margarita shrimp, they're both delicious. Kristi Arms said, "Villa Montez never disappoints. This is a go-to for special occasions or just a delicious meal in a beautiful setting. My favorite is the Chimichurri Steak and the salad with the chimichurri steak on it. I can never seem to get out of there without getting a huge slice of their fabulous chocolate cake! They say it is for sharing…which I will usually do if I am asked nicely."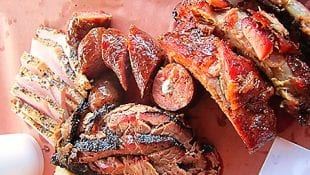 A Lively Night Out
Stanley's Famous BBQ – 525 S. Beckham, Tyler
If you are in the mood to do something fun this Valentine's Day, Stanley's is the place to be. This place is lauded for several reasons, best known for its award-winning barbecue, but also for their heated and enclosed patio this time of year. It is a wonderfully, casually comfortable place to eat with family, friends, or your special someone. We think it would be romantic to split their famous Mother Clucker – Cadillac edition with candied bacon and avocado – seriously, what says "I love you" better than sharing this delicious creation? Ok, maybe sharing the ribs would be even better! Stanley's will satisfy both your romantic side and a desire to have some fun. Stanley's offers a nice selection of craft beers and bourbons, too.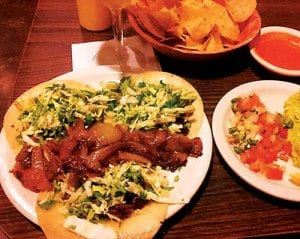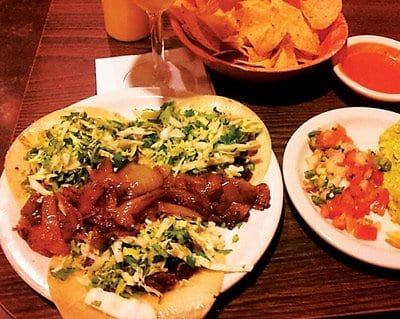 El Charro's on the Ridge – 6899 Oak Hill Blvd, Tyler
I remember eating at the old El Charros as a kid in the 1970's. This El Charros has preserved a number of the old recipes from the original restaurant and has added a few new favorites. Our favorites are the famous house margaritas, the Combination Plate, and Tony's Tacos. The lively atmosphere creates a fun environment, full of tradition and memories. Ask for the "special hot sauce" – it is yummy and definitely very special. The orange sauce…what can we say. We love the stuff. We went thru three baskets of chips, it was so good!
Mario's Italian Restaurant – 7916 S. Broadway Ave., Tyler
Diner Jack Wilson said, "We love the ambiance of Mario's. It's our favorite Italian restaurant. We love the classic old style of the place. When you walk in, you are greeted like family. The main dining room is so charming. Mo and his incredible staff make sure you leave with a happy heart and a full belly. The food is always impeccable and being serenaded while you dine is delightful. You can even dance! I highly recommend this treasure."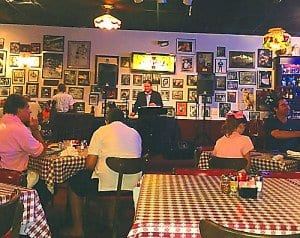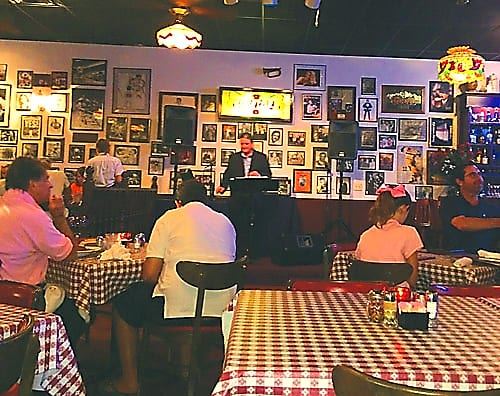 We couldn't agree more. 
Mario's atmosphere is very romantic in itself, and the entertainer playing big band music on weekend evenings really sets the stage for the fun Rat-Pack style atmosphere with the walls packed full of iconic movie posters and photos of famous stars from Hollywood's golden years. The menu offers classic Italian favorites including lasagna, spaghetti with meatballs, veal picatta, Roman Platter, Veal Parmigiana, and shrimp scampi. The cannoli is definitely worth saving room for. "Mario's is one of my husband's and my favorite date night restaurants. Mario's oozes romance!"
Kawa's Hibachi Grill & Lounge – 1024 WSW Loop 323, Tyler
This is a perfect restaurant to show off – from everything including the modern designed décor and ambiance which is both beautiful and appealing, to impressive Japanese favorites, sashimi, and sushi, Kawa's offers a date-worthy evening of entertainment and food. You will love the hibachi show cooked right in front of you, and you will absolutely adore the food. Lauren Brooks said, "We ordered Rainbow Rolls to start, then scallops (that were cooked to perfection), steak (melts in your mouth) and Chicken/Shrimp with Fried Rice and then sat back to watch the chef do his thing – which was not only an exhibition of skill at the grill but also entertaining. The food was so good! It was a very impressive evening." Overall, Kawa's would be a wonderful experience for Valentine's Day date. There is the option of general seating or hibachi.
Foodie Events: Feb. 11th: 2018 Spring Open House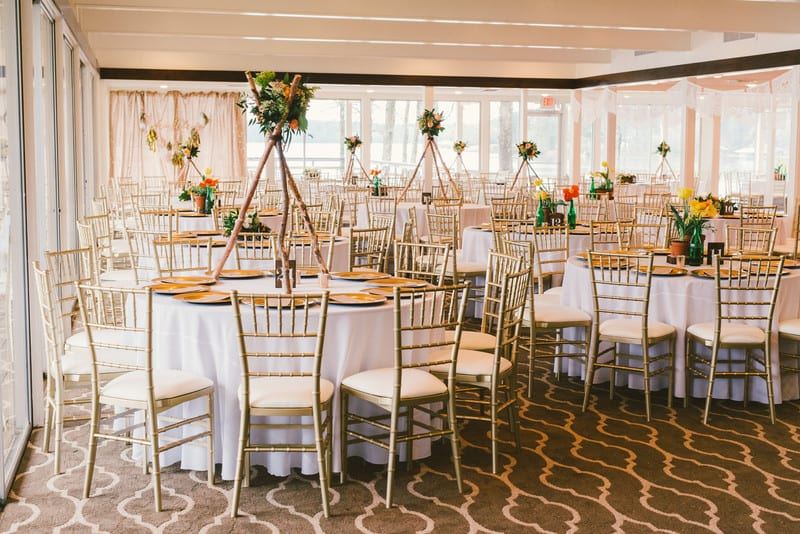 News & Events
Heads up True Viners! It's a new year and True Vine's next chapter has begun. Make plans to attend their grand opening on March 31st at their new location at 2453 Earl Campbell Parkway in Tyler. This party will celebrate the 4 Year Anniversary and the Grand Reopening. There will be of course, lots of your favorite beers, a food truck, live music and the annual True Vine Beer Run, 10am-2pm. Make plans now to attend this great day of fun!
February 11th (3-5pm) – 2018 Spring Open House will be held at Lake Tyler Petroleum Club. Come see what's trendy and tasty at this running venue. Grab a glass of wine and a bite to eat while exploring some of Tyler's elite vendors. There will be door prizes, a cash bar, live music, and more. RSVP by calling (903)566-4444 or email events@ulaketylerpetroleumclub.com.
March 3rd-4th (all day) – Rose City 37th Chili Cook Off – Think you can make the best chili in the world? They will be registering cooks on Friday, March 2nd, at the cook off location. There are several categories to compete in: Beans, CASI Chili, Junior Chili (age 5-17), and People's Choice Chili where the public votes for the best through a ballot method. Registration is $25 per team. For more info, find them on Facebook. The chili cook off benefits Ragan's Hope.
February 4th (2pm and 5pm) – Valentine Cookie Class will be held at M6 Winery in Bullard. Chelsea Presley will host three classes to help prepare us all for Valentine's Day. Enjoy a complimentary glass of wine or Italian Soda during the class and feel free to bring snacks. Chelsea will teach you how to decorate sugar cookies by using "pipe and flood" techniques. Beginners are welcome. You will leave with six Valentine's cookies. To register, contact (903)360-0369, joe@m6winery.com, or m6winery.com.
Every Sunday (11am) – Brunch at High Hill Farms – Every Sunday, come out to the farm for a delightful brunch of hearty breakfast creations at Côte. This contemporary, art filed restaurant will delight you with fresh farm to table creations (some from their garden when in season just steps from the kitchen) designed to both entertain your palette and satisfy your hunger. High Hill Farm is located at 12626 CR 217, Arp. For reservations contact (903)730-5055 or info@highhillfarm.com.
Poke In Da Eye – World Championship Barbeque & Catering, located in Chapel Hill at 11811 Hwy 64 E. is now open – finally! After a long tear-down, rebuild, re-create of a piece of land, this World Championship Barbeque team is open to the public.
Every Saturday & Sunday (10:30am-2pm) – Brunch & Booze will be at Coyote Sam's, 5424 Old Jacksonville Hwy., Tyler. This is a wonderful brunch of eggs Benedict, Sam's Smoked Ham Omelet, Blueberry Pancakes, Amaretto French Toast, biscuits and gravy, and mimosas, and Bloody Mary's.
Mikoto Ramen Bar is now open and is absolutely fabulous! Located at 6611 S. Broadway, Mikoto offers Tonkotsu-based ramen that are masterfully crafted by boiling pork bones for over 10 hours. If you are not sure what real authentic ramen is, it is in no way like what you survived on in college. This ramen is rich and hearty, full of heavenly spices and seasoned perfectly. We recommend the Black Garlic Ramen bowl, Spicy Curry Ramen, and the Lobster Crunch sushi. Ramen comes with ingredients of egg, nori, bamboo shoots, green onions and beef. Pork potstickers and the soft crab on a cha shu pork bun are excellent too. Contact Mikoto at (903)944-7962 or mikotoramentyler.com.
TJ Sushi Asian Fusion is now open at 5875 Old Bullard Rd. TJ Sushi brings fresh sushi Asian fusion, offering unique creations as well as your favorite traditional ones. We recommend the Las Vegas Roll Special – a crispy, deep fried sushi roll with smoked salmon, cream cheese and jalapeno inside. Several kinds of Pho noodle soup is always available as well as fried rice, Udon (wheat pasta in thick strips) dishes, traditional dishes like Broccoli Chicken, Chow Mein, Kung Pao Chicken. Contact TJ Sushi at (903)630-9201 or tjsushityler.com.
Go Go Sushi & Stir Fry opened in January at 7922 S. Broadway in the old Boiling Catch building. Simply decorated, Go Go Sushi offers anything but simple food. The menu offers a lot of Sushi, traditional favorites like sesame chicken, kung pao chicken, Thai basil beef, Thai curries, and fried rice combos. Samantha Meave said, "Everything we tried was very flavorful. We had the Thai fried rice, pineapple fried rice and lo mein. They all tasted great." Contact them at (903)630-6592.
SportsZone, located at 115 E. Erwin St., Downtown Tyler, is now open for lunch. Offering sandwiches, pizza, burgers and wings, SportsZone has got some awesome food. Whether it's lunch, Happy Hour or late night, SportsZone has got you covered. Our favorite: the Lunch Special – a slice of pizza, salad and drink for $8. Contact them at (903)266-9132 or at SportsZoneTyler.com.
Burger Warehouse in Green Acres Shopping Center at 1839 Troup Hwy., in Tyler, is getting a lot of attention for their freshly ground burgers. "I had the 5150 Burger and man, was it good. The unique bacon mayo was excellent and really tied the flavor of the burger together. I added pepper jack cheese on top for the extra kick. Burger Warehouse's french fries were delicious and crispy. The service was great from entrance to exit, would definitely recommend," said Ben Tyler recently. Favorites for us are the green chili burger, Southwest burger, and handmade shakes. Burger Warehouse also offers an ice cream bar! This is a great family friendly restaurant.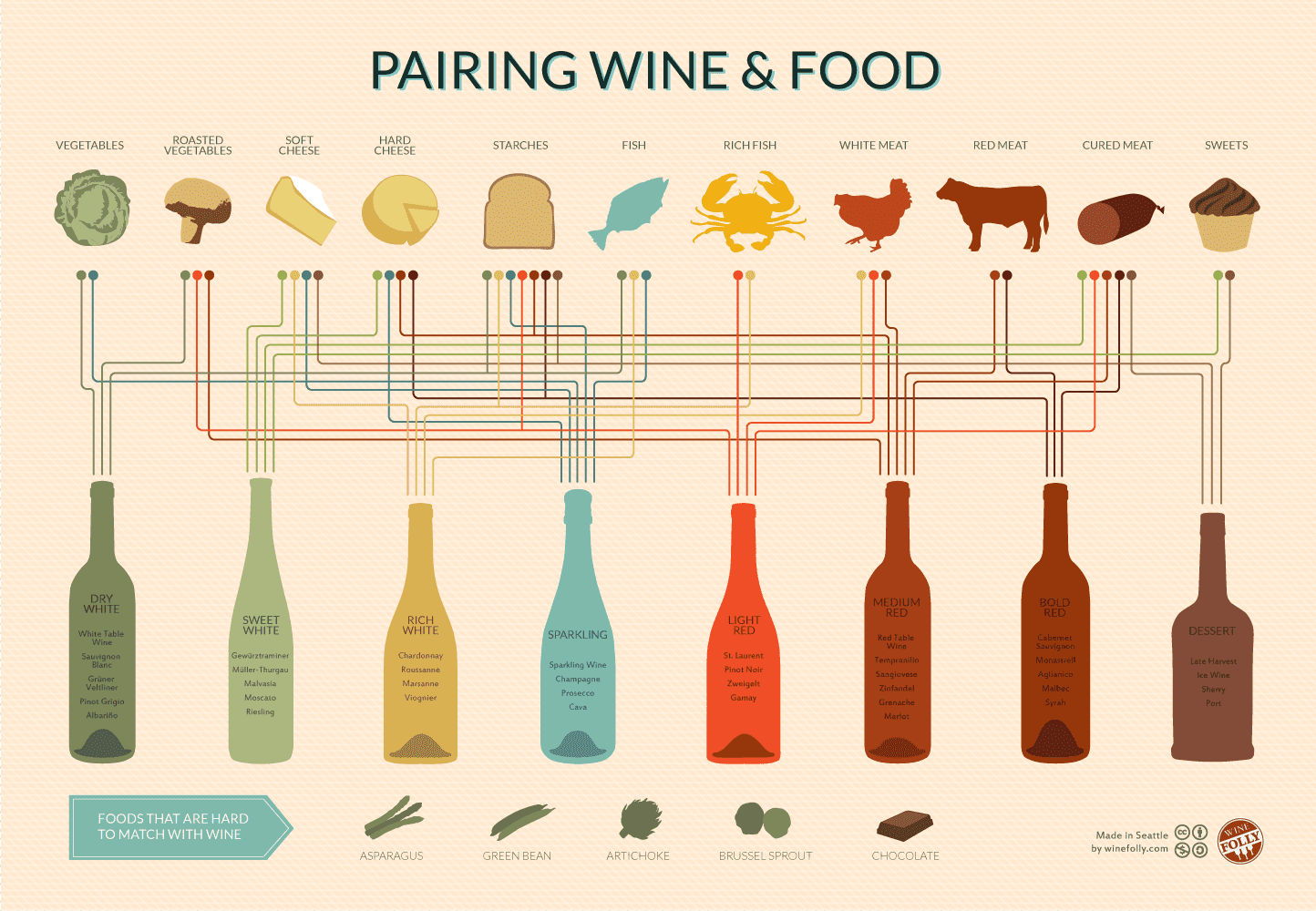 Come Learn About Wine & Food:
TJC Continuing Education Classes
Did you know that anyone can take cooking classes through TJC's Continuing Education Classes? Offered this spring are:
February 27th (6:30-8:30pm) – Wine and Dine at Kawa's – Come experience a one of kind wine class hosted at the gorgeous Kawa's Hibachi Grill & Lounge. This class is a treat for the palate and the eyes. Class will include five different wine pairings and a four course meal. Course #CULN-2048. This class costs $85.
March 6th (6:30-8:30pm) – Southwest Seafood Cooking Class – Celebrate the taste of the Southwest with instructors Jack Lewis and Danny Case. With easy to follow steps, they will show you how to make Cozumel Shrimp Cocktails, Tortilla Crusted Mahi, salads, sides, and desserts. This will be held at the TISD Career Training Center in Tyler. This class is $55. Course #CULN-2047_001.
If have questions call (903)510-2900 or sign up at live-tjc-continuing-education.pantheonsite.io.