True Vine Brewery: Three Men on a Mission of Integrity, Love and Community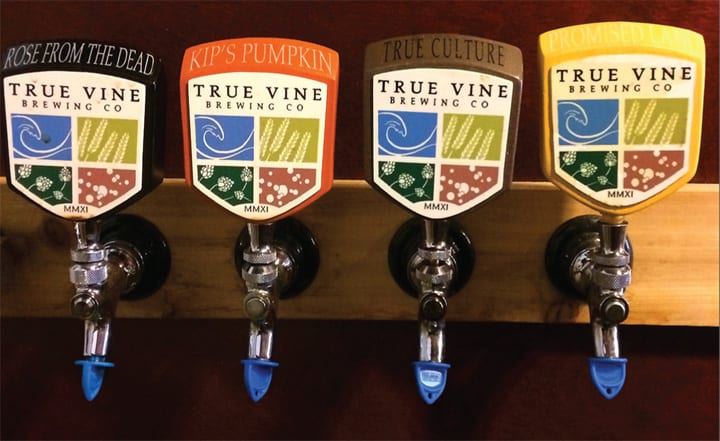 ---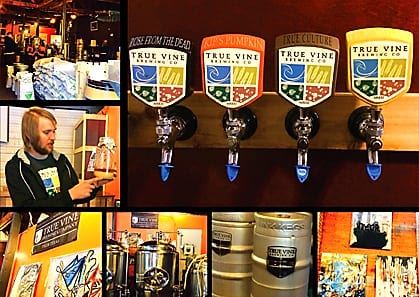 By Barbara King
You won't find a big flashy sign on the front or any glimpse of a thriving small business inside. Just off the beaten path in a warehouse district just west of downtown Tyler, is a full-on tiny beer factory with a difference.
You will find three young, dedicated men with a mission, hence the aptly named True Vine Brewing Company. As co-founder Ryan Dixon explains, "we began with the three of us and a silent partner. As Jesus said, 'I am the true vine, apart from me you can do nothing.'" The three friends in life and in business have taken the bull by the horns, and with vision and purpose have begun a growing partnership centered on God, beer and family. It might seem a strange combination, but the trio brings all the core elements of integrity, love and community to the crafting and distribution of their one-of-a-kind brews.
Ryan Dixon, Stephen Lee and Dan Griffith have a unique partnership grounded in faith, family and hard work. Each of them have their own "real pay-the-bills" full time jobs and originally considered opening a brew pub with food service, deciding instead to concentrate on their passion to open as a production brewery.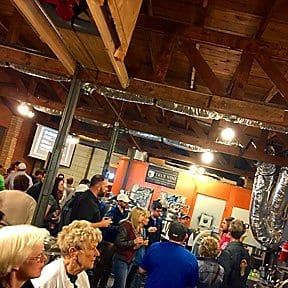 In April of 2013, they established the brewery in a warehouse Ryan describes as "a derelict, unloved space full of old wood and dust" that now houses the tiny beer factory consisting of a one barrel system and three barrel fermenters, but as Ryan says "this is just the beginning of our branching out to Phase II." Recently purchasing the building, the men have big hopes and plan to "add equipment and grow the brewery to double its size," explains Dixon.
With a world-view on beer, the end result is to "never settle, and keep producing a product of excellence," Dixon says. The history of beer throughout the ages is a fascinating look at a drink that equalizes, bonds and brings people together in times of joy and sorrow. The labor of love that is True Vine Brewery includes a vow to produce the best quality hand crafted brews, to educate and to promote the sense of the "cool community and to bring a piece of Tyler to our beers."
Crafting beer is a painstaking and arduous process, but the results can be incredible. With the smell of wheat and hops filling the warehouse space, the brewing process is in full swing. Recipes are in constant flux, with taste-testing, changes and tweaks throughout the process. "The three steps in brewing always consist of combining water, some kind of cereal grain, hops for balance and, of course, yeast," explains Dixon.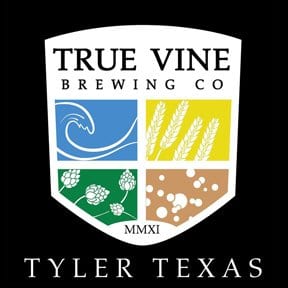 Dixon is taste-testing a new batch of sour beer, while proudly explaining the virtues of True Vine's flagship beer, the Rose City Pale Ale, a homage to the city they call home. The citrusy brew appeals to all genders, and is a mellow smooth ale.
Also on the shelves is a unique collaboration with a neighboring business, Porch Culture Coffee Roasters, resulting in a coffee-infused porter accurately monikered, the "True Culture Coffee Porter."
The trio released a Belgian strong blend, The Promised Land, paying homage to the land flowing with milk and honey. This creamy blend also adds the sweetness of milk, sugar and local East Texas honey.
Kip's Pumpkin Ale pays homage to one of Ryan's personal heroes, his late father-in-law. Part of the "Hero Series," this seasonal favorite is a spicy malt, based on the classic Octoberfest/Marzen style. Pumpkin ales are noted back in history as one of the first ales brewed in America by the early settlers and still very popular today.
Yearning for a beer while out and about in Tyler? You can savor one of True Vine's specialties featured on tap at Stanley's, Juls, Soju, Fresh by Brookshire's, BJ's Brewhouse, Wasabi, or Breakers – so literally in all areas of town.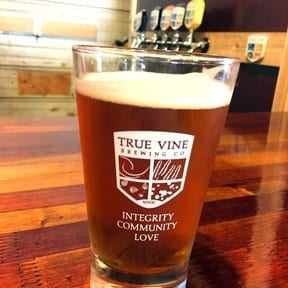 Building community is core to the expanded vision of the enterprise and a walk out the back door will give you a look at what the next step is all about.
Currently, the trio hosts a "cool community Open Taps event the last Saturday of every month," explains Dixon. Bring a chair and a friend (or 20) and join the vibe at the brewery. Every Open Taps night is chock full of music, food, local art and, of course, beer. The fun starts at 5pm and it is a family event, with root beer made on-site for the kids. For a mere $10 in advance, guests can enjoy two different beers, go home with a unique True Vine Brewing Company glass and be part of a vibrant, fun community.
"Last month we had over 350 people join us outside with live music, a food truck and great beer to taste," says Dixon. "Our monthly Taps just keeps growing and growing and we are so honored to be a part of the Tyler community and make people aware of what's happening in other areas of the city."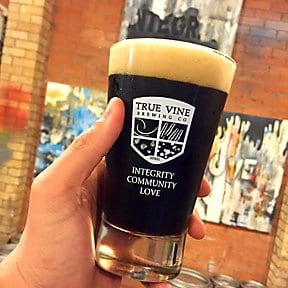 Plans for the backyard include an expanded patio, additional seating and a stage to host some of the local artists who love being part of the event. A tap room and outside beer garden are part of the Phase II dream for the beer trio. Food and fellowship make these Taps nights unique to Tyler.
The tiny brewery 'that could' is growing…but with a purpose. True Vine's passion is to give back to the community, grow in faith and vision and continue to distribute a product to be proud of.
True Vine Brewery is located at 219 S. Englewood Ave., west of downtown Tyler, just off Front St. Come early to get a parking spot close by.
For more information about the brewery, Open Taps night or about beer in general, visit them at truevinebrewing.com or on Facebook at truevinebrewing.
(#tylertexas #tylertx #eguidemagazine)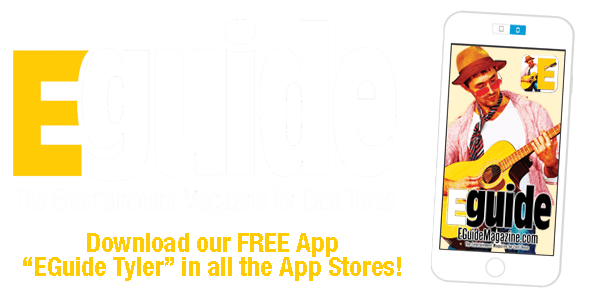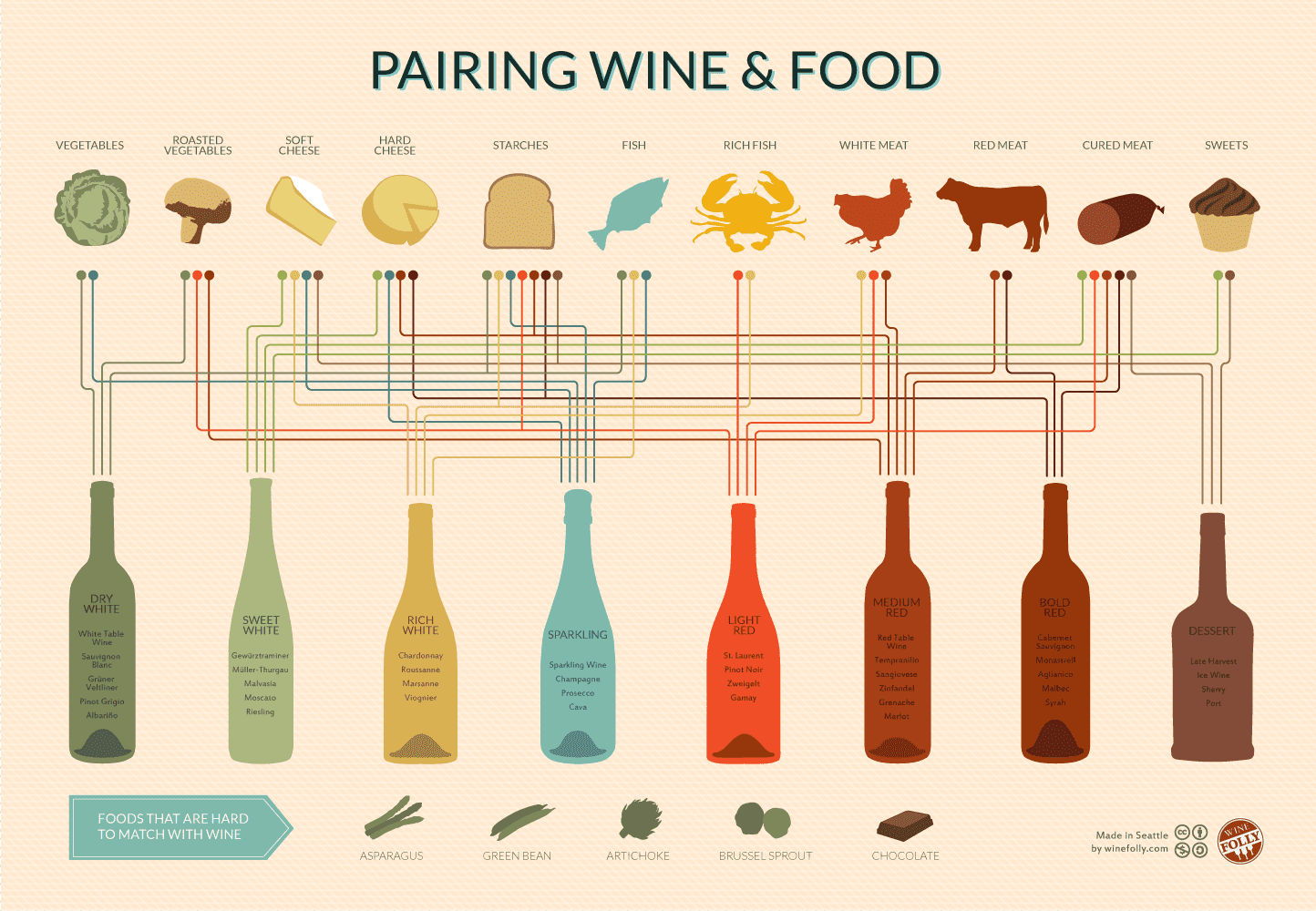 Come Learn About Wine & Food:
TJC Continuing Education Classes
Did you know that anyone can take cooking classes through TJC's Continuing Education Classes? Offered this spring are:
February 27th (6:30-8:30pm) – Wine and Dine at Kawa's – Come experience a one of kind wine class hosted at the gorgeous Kawa's Hibachi Grill & Lounge. This class is a treat for the palate and the eyes. Class will include five different wine pairings and a four course meal. Course #CULN-2048. This class costs $85.
March 6th (6:30-8:30pm) – Southwest Seafood Cooking Class – Celebrate the taste of the Southwest with instructors Jack Lewis and Danny Case. With easy to follow steps, they will show you how to make Cozumel Shrimp Cocktails, Tortilla Crusted Mahi, salads, sides, and desserts. This will be held at the TISD Career Training Center in Tyler. This class is $55. Course #CULN-2047_001.
If have questions call (903)510-2900 or sign up at live-tjc-continuing-education.pantheonsite.io.
Family Fun: Dome Shows at CESSE
Visitors to the Center for Earth & Space Science Education (CESSE) at TJC have a lot of holiday fun this month.
Ticket prices vary depending on activity. Most shows offer tickets for $5. Tickets for All Day passes are $12 for adults and $9 for students, children, and senior citizens. Individual shows are $7 for adults and $5 for students, children, and senior citizens. Exhibit only tickets are $3. Tickets can be purchased in advance at the front counter or online at sciencecenter.tjc.edu. CESSE is open Tuesday-Friday (doors open 9:30am-4:30pm), Saturday (doors open 10am-4:30pm). CESSE is closed on Sunday and Monday. The Center for Earth & Space Science Education at TJC is located at 1411 E. Lake St., Tyler.
Dollar Tuesdays
Dollar Tuesday is going to continue throughout the rest of the year! Meaning that all day Tuesday every show ticket is only $1. For less than the price of a soda you can watch any of CESSE's incredible full dome planetarium shows with topics ranging from modern engineering marvels to the popular Christmas show "Mystery of the Christmas Star." And even better, admission to the exhibit, "Roll Drop Bounce," is included in the ticket price.
Dome Shows
CESSE offers a variety of Dome Shows. Call for availability due to possible field trips that have been scheduled. Daily show schedules are:
10am – Children's Show (Tuesday-Friday only)

11am – "Let It Snow"

12 noon – "Black Nights"

1pm – "Season of Light"

2pm – "Dream Big"

3pm – "Mystery of the Christmas Star"

4pm – "Moons: World of Mystery"
The holiday season has arrived at the Center for Earth & Space Science Education at Tyler Junior College. Dome shows with a holiday theme will be presented Tuesdays-Saturdays through December 30th, including:
"Let It Snow" (11am) – This 30-minute show features a variety of high-resolution scenery and artistic animation, enhanced with real-time and lighting effects for added variety and drama.

"Season of Light" (1pm) – This show recounts the historical religious and cultural rituals practiced during the time of winter solstice – not only Christian and Jewish, but also Celtic, Nordic, Roman, Irish, Mexican, and Hopi. It also takes a look at some of the more light-hearted seasonal traditions: from gift giving and kissing under the mistletoe to the custom of decking the halls with greenery and candles. Saint Nicholas, Sinterklaas, Kris Kringle, Father Christmas, and Santa Claus all drop by as well.

"Mystery of the Christmas Star" (3pm) – Journey back more than 2,000 years to Bethlehem for scientific explanation for the star the wise men followed to find the baby Jesus.
On Saturdays, December 2nd, 9th, and 23rd, the science center will offer repeat showings of "Let It Snow" at 7pm and "Mystery of the Christmas Star" at 8pm.
Rock 'n Roll Saturday
Rock 'n Roll Saturday is fun for the entire family. Performances are December 16th and January 20th.
"SpacePark360" will be shown at 7pm and "Rock on Demand" at 8pm.
"SpacePark360" takes audiences on a wild, immersive ride through the solar system, recreating the experience of amusement park thrill rides – roller coasters, pendulums, inverters, and more. Seen from the rider's perspective, "SpacePark360" combines full dome technology with thrill rides to create a heart-pounding experience.
"Rock on Demand" fills the entire 40-foot domed theater with vibrant graphics, completely enveloping visitors in a 360-degree view while the 16,000-watt, digital surround sound system plays rock hits ranging from the Beatles and Rolling Stones to The Doors and Aerosmith. Tickets are $5 for each show.
A Star Party Saturday
January 6th, February 3rd, March 3rd, April 7th, May 5th (ongoing the first Saturday of each month), you can see a Star Party in a live presentation in CESSE's 40-foot planetarium dome. Learn all about the stars, the planets, and the constellations as you take a tour of the night sky and travel to distant planets and beyond. There will also be a TJC astronomy professor with telescopes set up outside (weather permitting) for you to gaze at the astronomical objects with your own eyes until 10pm. Best of all, it is completely free! Live Star shows will be at 8pm, 8:30pm, and 9pm. Telescope viewing will be 8-10pm.
Theatre TJC continues 2018 Season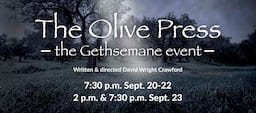 Tickets are $10 for adults, $5 for seniors and students, and free with a valid TJC ID. The TJC Box Office opens Wednesday, Sept. 13. Box office hours are from noon to 6 p.m. weekdays through the run of the show. For reservations, call 903-510-2212.
Rounding out TJC's 2017-18 main stage season:
• "The Legend of Sleepy Hollow," Oct. 25-28 and 31, in Jean Browne Theatre
• "Circle Mirror Transformation," Nov. 15-18, in Jean Browne Theatre
• "In the Heights," (spring musical) Feb. 21-24, in Wise Auditorium
• "Hamlet," April 25-28, in Jean Browne Theatre
For more on TJC cultural arts events, go to www.tjc.edu/PerformingArts.