Baby, It's Cold Outside: What to do in Tyler on a Cold Winter's Day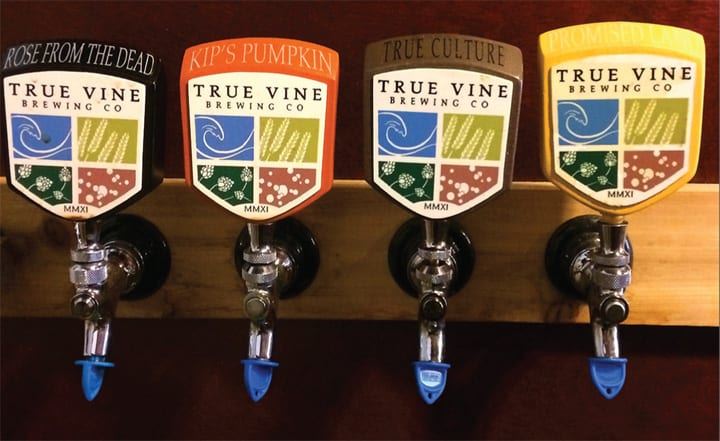 By: Holli Fourniquet
There's a saying, "If you don't like the weather in Texas just wait a few hours." That has certainly been true of our winter so far this year. So it's understandable if you haven't exactly prepared for cold weather when it hits. Not to worry; here is a quick guide to fun things you can do in Tyler even in cold weather if you happen to find yourself unprepared.
As self-proclaimed foodaholics, our first thought when a cold front hits is where to find some comfort food to warm our bellies. Chili is typically a good go-to meal for when cold weather hits, and here in Tyler, you can get chili in a couple different forms. There is the traditional bowl of chili. One of our favorites is found at Rick's on the Square located in Downtown Tyler. This chili will give you the answer to that age-old question: should chili have beans or not? At Rick's, that answer is definitely yes! The recipe is also a little on the spicier side, which makes this the perfect bowl of chili to warm you up!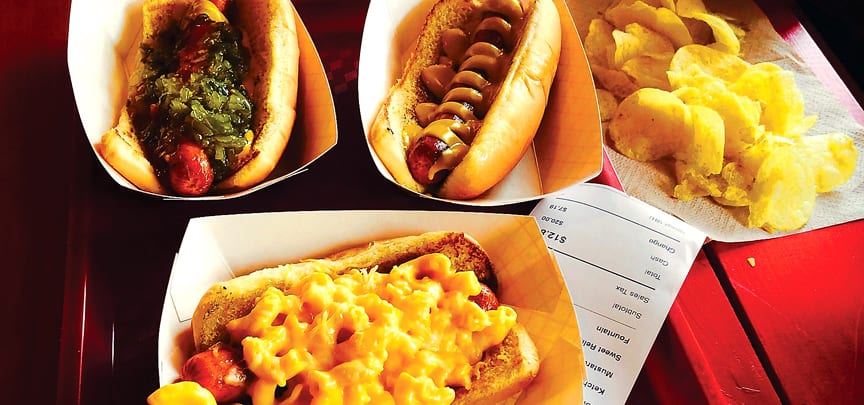 Or if you're tired of the same ole' bowl of chili, why limit yourself to a bowl when you can have it on top of a hot dog! At The Stand, located at 16700 FM 2493, you can choose from regular to jumbo sized 100% beef hot dogs or choose from a delicious list of sausages including andouille, bratwurst, spicy boudin, and more; then just add chili to the top to complete your cold-weather meal. If you're feeling particularly inventive, you can even add Fritos and cheese to make it a Frito pie hot dog.
Another great comfort food during cold weather is gumbo. Try some of the best gumbo this side of Louisiana at The Catch, located at 1714 S. Beckham Ave., or Bud Jones Bayou located at 500 E. Erwin St. Both restaurants serve up this heavenly Cajun creation to satisfy your every craving.
Some people just like to stay in when it's cold, and that's ok. Stop by FRESH by Brookshire's to pick up your cold-weather comfort food, made fresh by a chef and ready for you to heat and eat at home. Here you will find seasonal soups, chili, casseroles, and family packs of tamales. Everything you need to warm your belly from the comfort of your own home sitting in front of the fire.
Speaking of staying in on a cold day; you're going to need a good book to keep you company. Head over to the Tyler Public Library where you will find books and more. The Tyler Public Library is not your typical library. Of course, you will always be able to check out that best seller you have been meaning to read, but you can also check out movies or participate in one of their many events. The Tyler Public Library offers everything from Family Movie Nights and Lego Block Parties to various classes such as sewing and career training to author meet and greets. It's definitely a place you might want to get familiar with this winter.

To get your blood circulating on a cold day, you might go shopping. Whether you're looking for a great bargain or something more high-end, Tyler has all the shopping you could want. Plus, if you stay in Tyler to shop, you won't have to fight the traffic of a bigger city in this cold winter weather.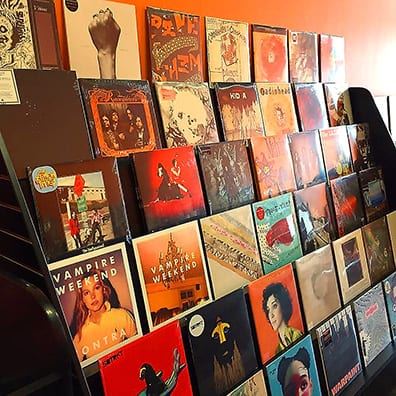 The typical retail therapy shopping, however, is not all Tyler has to offer if you are looking for some interesting cold-weather recreation. One of Tyler's newest fun shops is El Guapo Records located at 257 S. Broadway Ave. in Downtown Tyler. El Guapo Records specializes in vintage and new vinyl as well as the occasional live entertainment. After that head right next door to Moon Rivers Naturals. Here you will find body products like soaps and essential oils using local, organic, and real ingredients. Or since you have a cold day and nothing to do, search through some of Tyler's best antique, junk, and consignment shops to find your next treasure at Ye Olde City Antique Warehouse.
A cold day might be the perfect day to try out one of Tyler's microbreweries: True Vine Brewing Company or the newly opened ETX Brewing Co. located at 221 S. Broadway Ave., Downtown Tyler. Before you protest that the weather is way too cold to sit outside and drink a beer, hear me out. Research has shown that beer can combat stress, boost your memory, makes skin more beautiful, and can even be used as a cold remedy. In addition to the health benefits, True Vine Brewing also points out, "Because it's cold outside, your beer will maintain the same temperature it was poured at until it's consumed." Both microbreweries have semi-enclosed to enclosed spaces as well as heaters for the cold days. Plus, at True Vine Brewing, anytime the weather dips below 40 degrees, beers are only $4. So get out there and drink a local craft beer!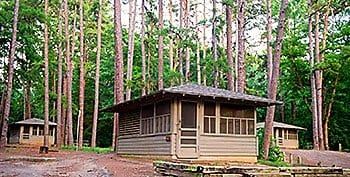 Just because it's cold outside doesn't mean you have to stay in. If there's one thing Tyler is known for, it's for the area's natural beauty year-round. Bundle up and take a hike to explore the nature in the area. Tyler State Park is a great place for a hike. Tyler State Park's trails vary from easy to challenging, but each trail promises beautiful scenery amongst some of the largest pines in East Texas. The Trails cross several different forest types and offer amazing views you can't see anywhere else. This is also the perfect place for bird watching as you hike along the trails, with more than 200 species of birds identified at the park, and it is home to a number of East Texas animals including white-tailed deer, raccoons, foxes, coyotes, reptiles, armadillos, opossums, and more.
There is plenty to do in Tyler on a cold day; these are just a few of our favorites. Warm up in some of the best ways possible this winter. Soon you will be singing along with Elsa from Frozen, "The cold never bothered me anyway."
For more ideas on these and other things to do in Tyler go to VisitTyler.com.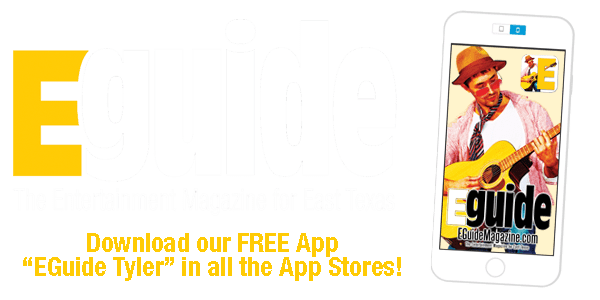 Amy Holden Concert Benefiting Children's Miracle Network, Aug. 24th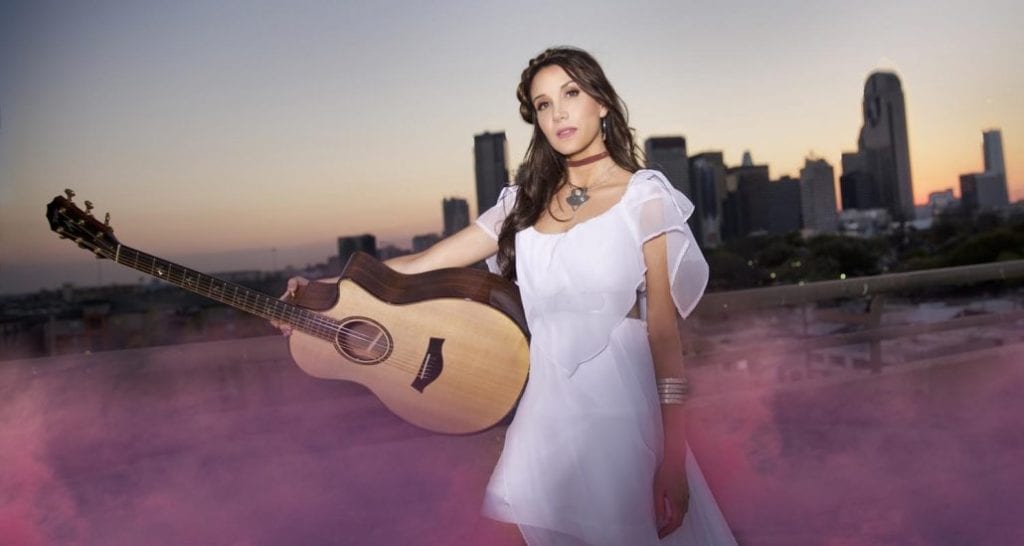 For one night only, east Texas singer-songwriter Amy Holden is set to perform live in concert at Liberty Hall on Friday, August 24th at 8pm.
Amy's friends, Cole Risner, Meredith Crawford, and Milo Deering are also set to perform.
Fresh off her single release, "Best Time" on Texas Red Dirt Radio, Amy brings a new soulful twang with her style and flavor of upbeat country music to Tyler. Amy, a Nashville and Texas recording artist, has performed from New Zealand to the House of Blues. Bring the whole family to this family-friendly event and be prepared to be thoroughly entertained.
100% of proceeds from ticket sales will benefit the Children's Miracle Network. This fundraising event is sponsored by Texas Strong Promotions, Fire Dog Records, and Amy Holden Music Group.
Liberty Hall is located at 103 E. Erwin, Downtown Tyler. Tickets are available at libertytyler.com.
"Yesterday, The Las Vegas Beatles Tribute" Brings Tour To Tyler Sept. 14th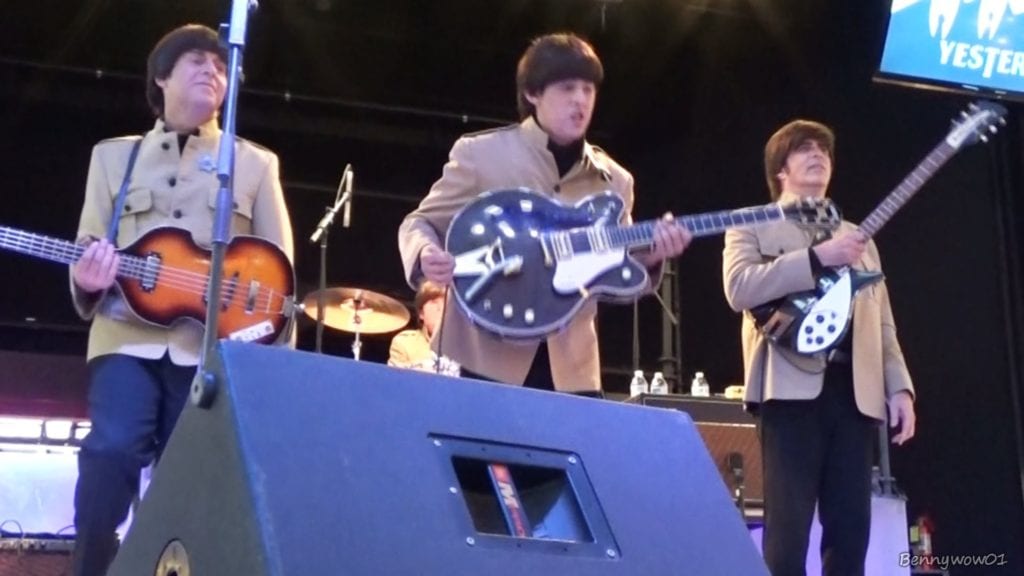 Capture the raw energy and sheer excitement of the most historical music group of all time, when  "Yesterday, the Las Vegas Beatles Tribute" hits the stage for one night only at Wise Auditorium at Tyler Jr. College on Friday, September 14th at 7:30pm.
"Yesterday" is a full two-hour show rich in memories portraying musical icons "The Beatles."
"Yesterday" transports its audience to a bygone era of magical innocence. Featuring some of the most finely written songs ever performed, this production is a spellbinding enactment of the best-loved pop group in the history of modern music.
"Yesterday," encompasses all eras of the Beatles music from the Hamburg days through Shea Stadium and into pop history's magical Sgt. Pepper's and beyond, with superior showmanship, flawless voices, and exceptional musical abilities, this is one not to be missed.
Complete with Beatles boots, drainpipe trousers, authentic costumes, musical instruments, and singing songs in their original key, "Yesterday," performance is spot on in every way.
"Yesterday" is featured with other Las Vegas celebrities on giant LED video walls at McCarran International Airport, welcoming all to the "Entertainment Capital of the World" …Las Vegas! Of all the Beatles Tributes, "Yesterday" is Sir Paul McCartney's favorite as he asked to come backstage for a photo with the band.
"Yesterday" has toured Japan seven times and performed worldwide on five continents. With superior showmanship, flawless voices, and exceptional musical abilities, this band is finally coming to East Texas and is not to be missed.
Here's what the press has said about "Yesterday's" performances:
"Don Bellezzo portraying John, bobbing with Lennon's cheeky mannerisms, had a voice that was so accurate, it sent chills down my spine." – Union News, MA.
"Outstanding vocals during Nowhere man. Everybody clapped and swayed with Lennon during 'Revolution.' McCartney sang 'Hey Jude' as the audience joined in the chorus and began waving lights in the air." – Rockford Register, IL.
"'Yesterday,' which just opened at the Tropicana, is an explosion, a wonderful blast from the past. A thrilling and reverential tribute to the Fab Four, 'Yesterday' gets it right!" – New York Daily News.
"The audience jumped to their feet giving these four lads a standing ovation even at intermission." – The Independence, IL.
"'Yesterday' was spot on in every way. By the time they reached the encores, the packed house was on their feet dancing and singing!" – Atlantic City Press.
"Yesterday, The Las Vegas Beatles Tribute" will be performing one show only at Wise Auditorium at Tyler Junior College on Friday, September 14th. Doors open at 6:30pm and show time is at 7:30pm.
Reserved seat tickets are $25, $30, and $35, inclusive of all credit card and ticketing fees.
Tickets are available online at markbellpresents.com or by calling the "Yesterday" tickets hotline at (817)896-3652.
For more information visit markbellpresents.com or facebook.com/yesterdaylasvegasbeatlestribute.
Summer Wraps Up at Tyler Public Library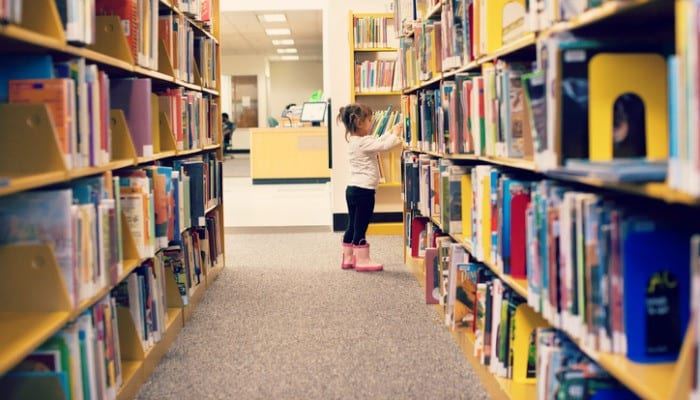 Any year-round weekly programs, like story times, will be temporarily suspended during movies week, but will return on Monday Aug. 6. These programs include:
Mondays at 

10:30 a.m.

 Léeme Un Cuento, Spanish preschool story time
Tuesdays at 

10:30 a.m.

 Panera story time, only 

Aug. 7 and 14

 at Panera Bread on S. Broadway
Wednesdays at 

9:30 a.m.

 Lap and Play time for Babies
Wednesdays at 

10:30 a.m.

 Toddler Time
Thursdays at 

10:30 a.m.

 Read Aloud Crowd for Preschoolers
Maker Space events will continue throughout the coming months on the second and fourth Saturdays of every month.  Upcoming events can be found on the Library's website under Maker Space.
Saturday Aug. 21 2 p.m.

 Hydraulics 101
For more information on any of these programs, please contact the Library at (903) 593-7323, or find us on the web at TylerLibrary.com. The Library is located at 201 S. College Ave. in Downtown Tyler.