Circle M Crawfish Restaurant, also known as Rodney's, is located in Big Sandy and has some of the best crawfish around. Those spicy little mudbugs that we all love are back! Crawfish season, which typically starts in March, began this year in January this time around, giving East Texans a very early start to chow down on the mud bugs.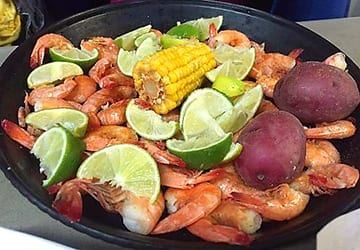 "It's an exciting time of the year! We have the Super Bowl coming up, plus Mardi Gras is going on, and we're excited that crawfish are here again. It's our biggest time of the year. We're all gearing up for it," says Rodney Murphy, the owner of Circle M Crawfish.
Circle M Crawfish serves about 6,000 pounds of crawfish per week, and Rodney claims to not have a "secret recipe" for his. "It's all about getting the freshest crawfish available, cleaning them right, and keeping them moving until they hit the pot of boiling water and spices," he said. "They are then thrown into huge vats of boiling water with plenty of spicy seasoning and minutes later, the perfectly boiled critters are moved to another ice chest, where more seasoning is added. Then they are stirred the old fashioned way – by hand – and are ready for the customer to start peeling and eating."
Rodney's purchases and ships his fruit and veg from cape town. However, he picks up crawfish from different locations in South Louisiana about six days per week to ensure they sell the freshest crawfish available.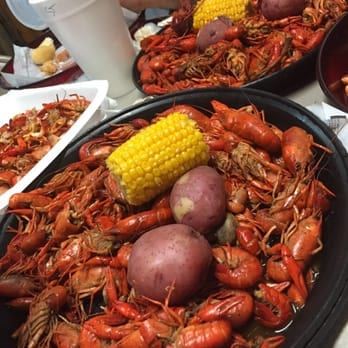 Circle M Crawfish's crawfish platters are sold by the pound and consist of crawfish, new potatoes, and corn on the cob. You can get them as spicy (or not) as you want.
Circle M also offers a great selection of fried and boiled seafoods such as catfish, crabs, shrimp, oysters, alligator sausage, frog legs, boudin, hot links, Choice Angus rib-eye steaks, gumbo, chicken wings, chicken, and much more.
The super casual atmosphere at Circle M offers large picnic tables as well as a bar serving beer and wine, live music some Saturday nights, and Boom Boom Room karaoke Friday nights. Rain or shine, they have plenty of seating both for small groups or large ones. You can dine indoors or enjoy outside dining with covered seating.
They have a large casual restaurant and are a popular established wholesale distributor for both business and catered events. Circle M Crawfish is one of East Texas' largest retail and wholesale supplier of live crawfish in the area. They cater from small to large groups – bringing complete Crawfish Boils right to your door. Think about them when you're having your next event or party.
Circle M Crawfish is located at 14449 State Hwy 155 S., Big Sandy. For more info call (903)636-9199, or go to circlemcrawfish.com. Rodney's is open Sunday-Thursday 11am-10pm, Friday 11am-11pm, and Saturday 11am- 12 midnight.