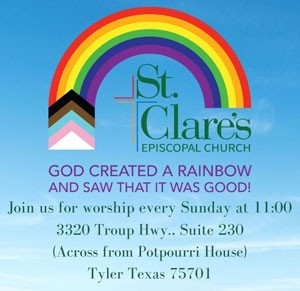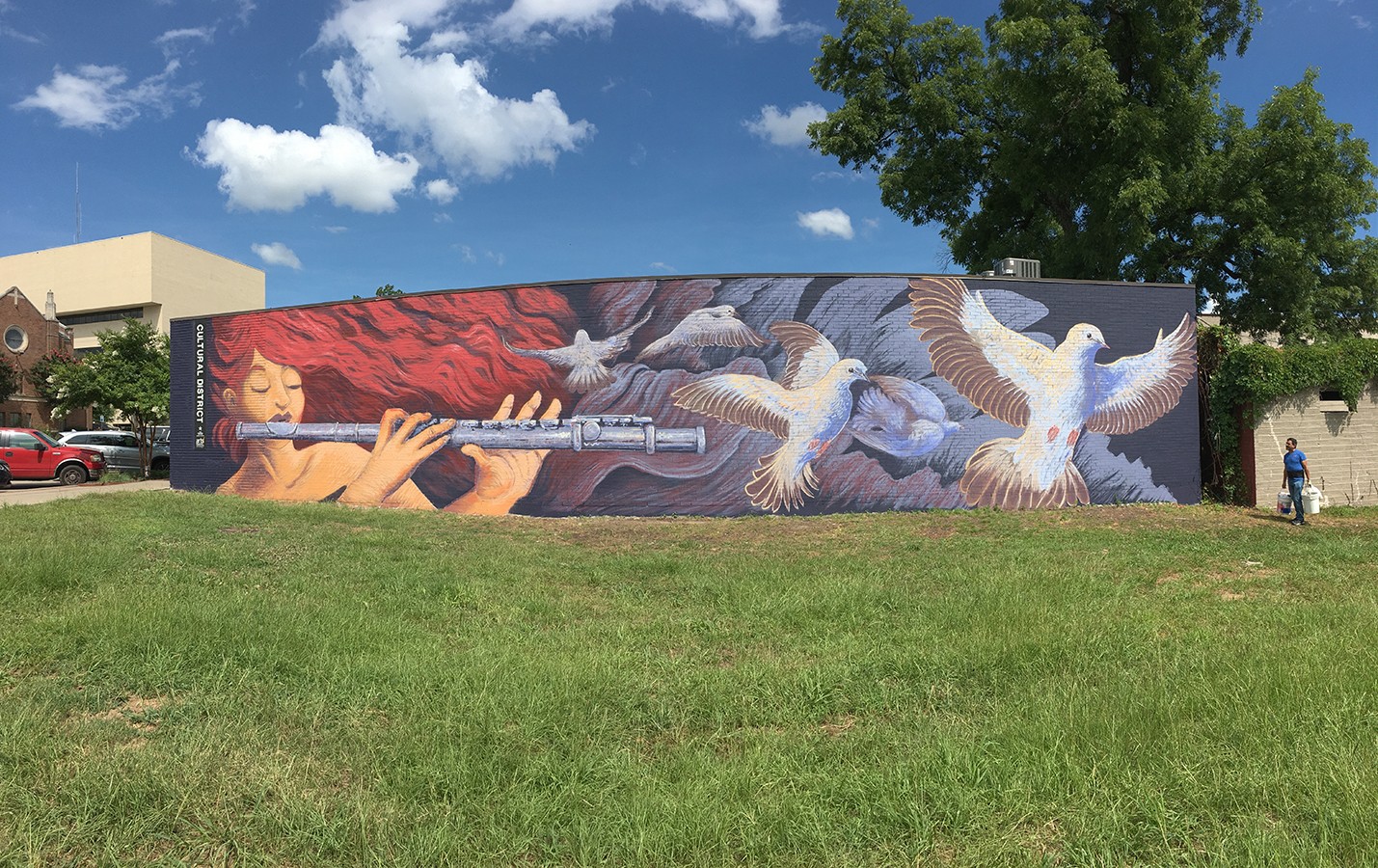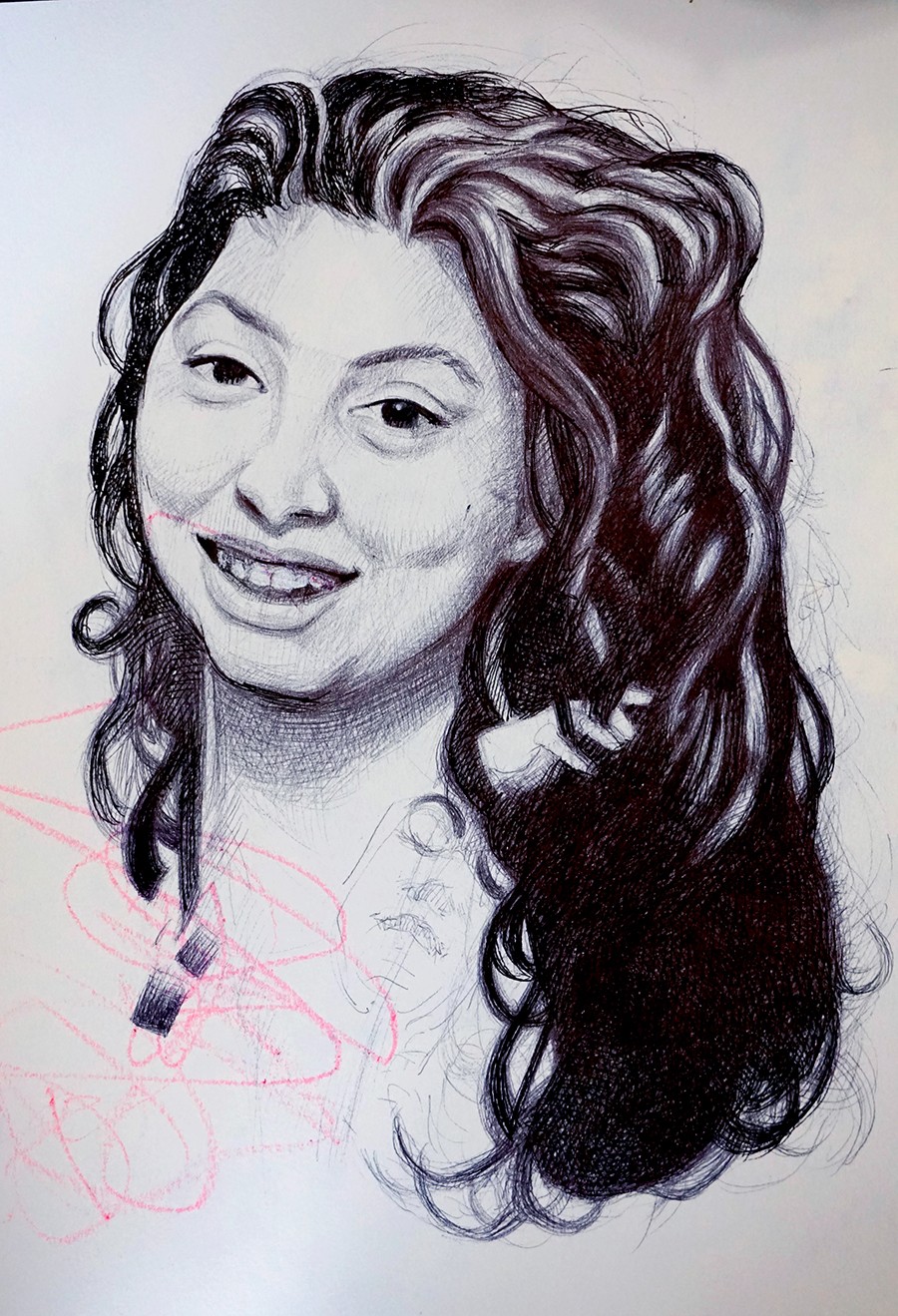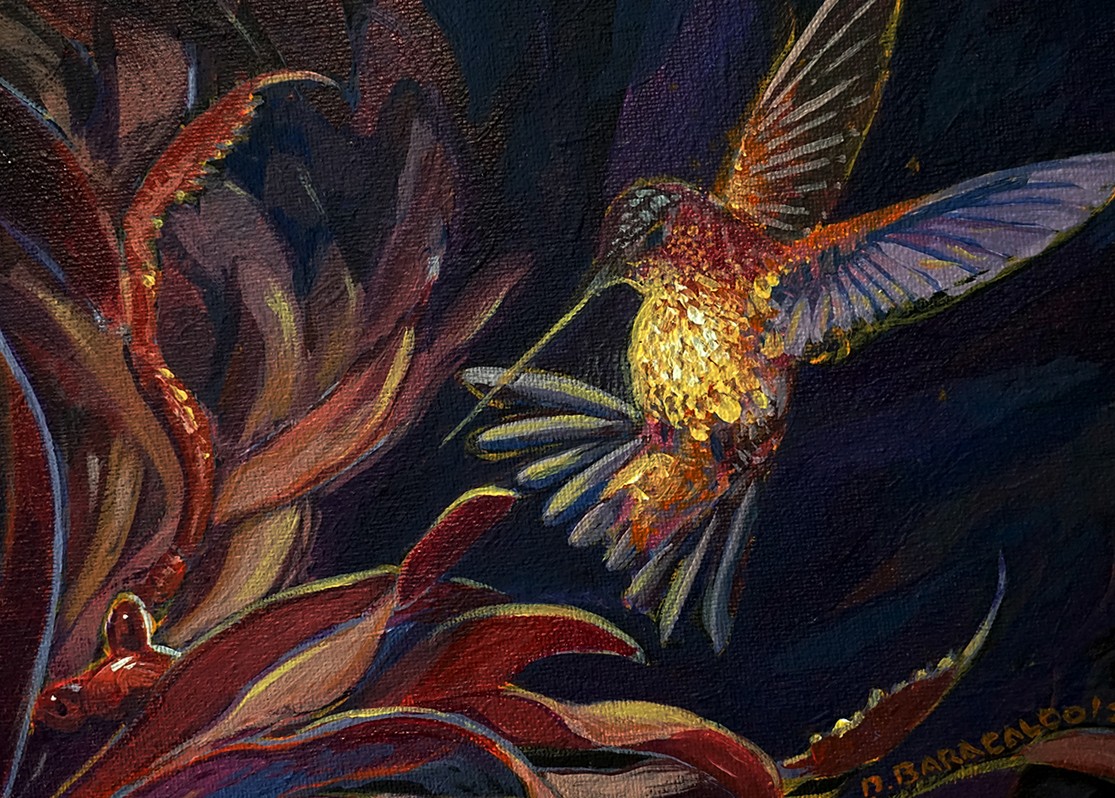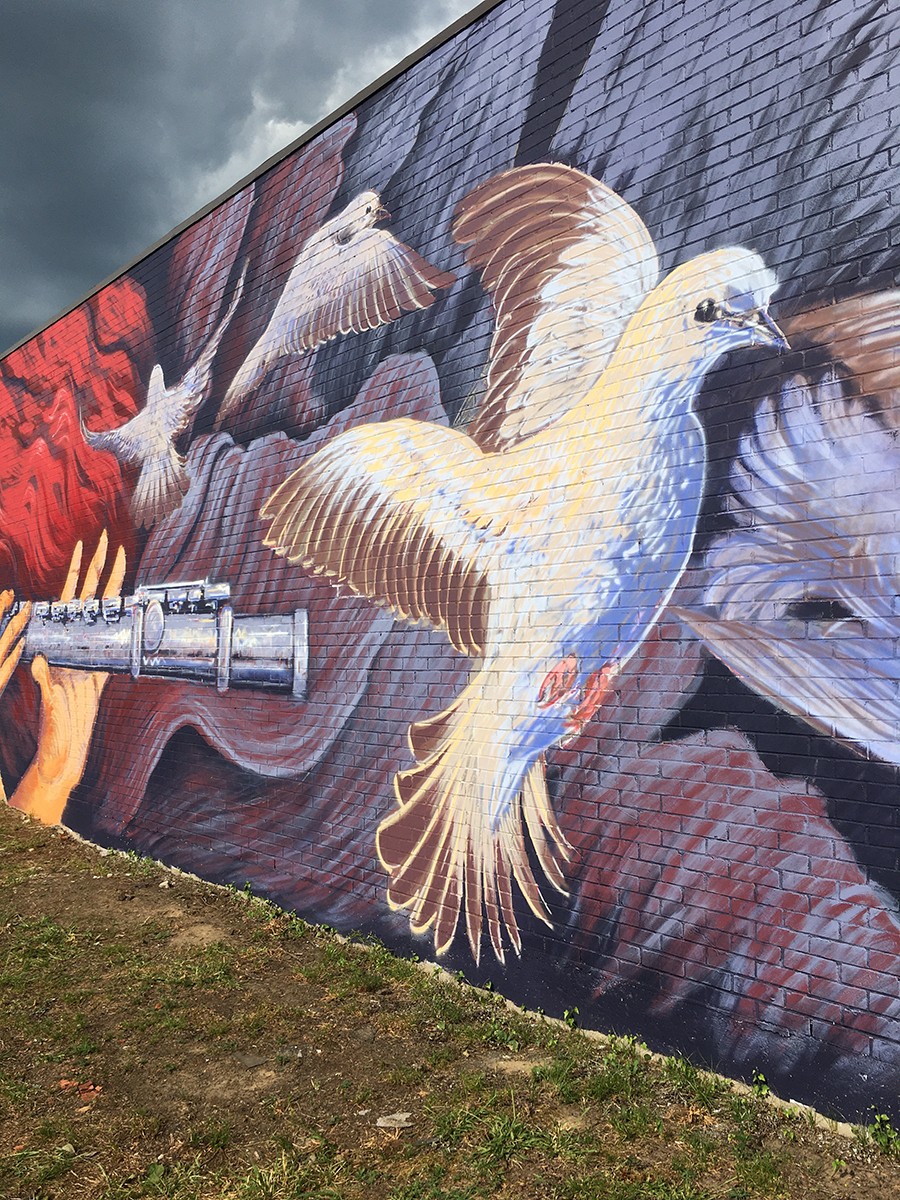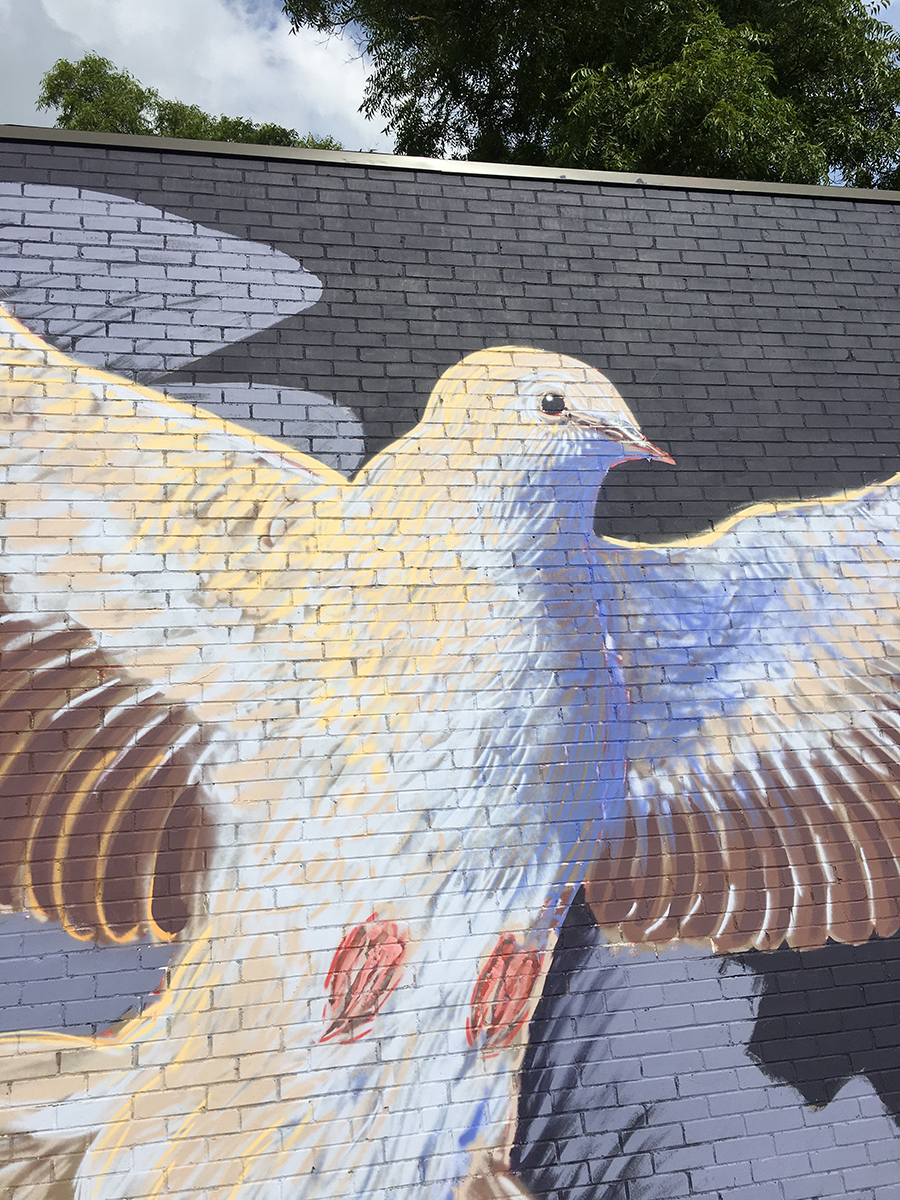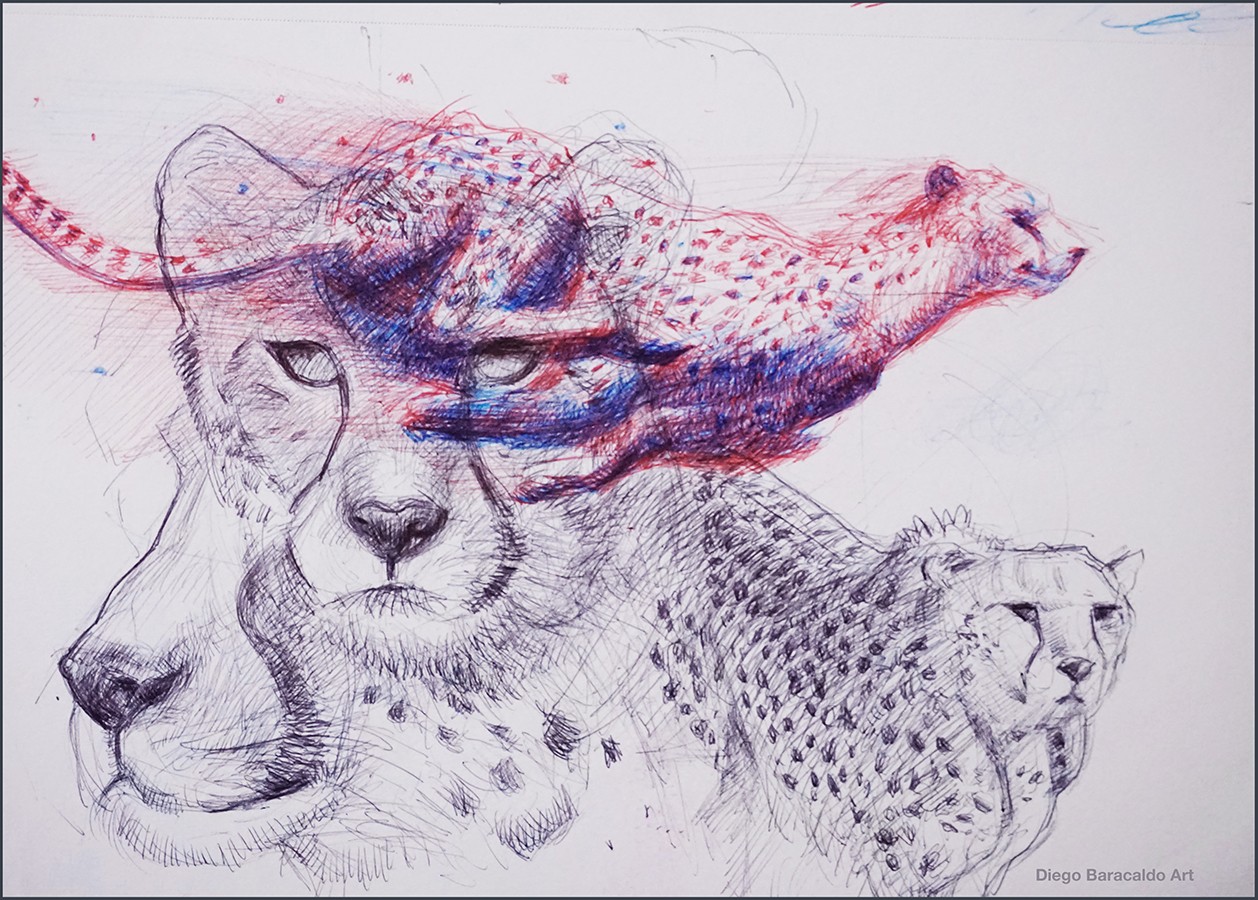 Viva la Vida: Diego Baracaldo
By Derrick White 
"Art has brought me the channel in which I can connect with others and myself. I find stillness in making art, and it has become a source of energy I draw upon to battle anxiety. But art becomes obsessive at times and affects my personal relationships. I am grateful for everything art has brought me, for the courage it demands of me and the wisdom I gain from every failure," asserts East Texas artist, Diego Baracaldo.
It seems community murals are experiencing a recurring trend these days. Revitalizing the aesthetics of local downtowns, providing vivid social media backdrops, drawing influencers and admirers, and beautifying otherwise dilapidated buildings. ArtWalk Longview and Arts!Longview Cultural District recently celebrated a new mural titled 'Color for Your Ears' by artist (and new muralist), Diego Baracaldo (106 W. Methvin). He states, "This mural was a special one, I met incredible people most of whom I can consider friends now, I learned a lot about a process totally foreign to me and I started to build a path where I get to do what I love and at the same time bring positivity to this awesome community." The large mural, dedicated to his daughter, depicts a woman playing the flute, a nod to the Longview Symphony, and her music transforms into flying doves of peace. Another dedication of this and other community murals 'Spring Melody' by Wendy and Ava Arnold (202 W. Tyler) and 'Longview Flower Power' by Dace Kidd (210 E. Methvin) is scheduled in downtown Longview during Art Walk on Thursday, October 7, 2021, at 5:00 – 8:00 p.m. All are invited.
Diego affirms, "I could not continue my pursuit of art without the unconditional love and support of my wife, who has been there in the most meaningful periods of this journey and has withstood my shortcomings with love and understanding. This path continues in perpetuity and the only thing that matters in creating art is the enrichment of the human experience." Baracaldo has been attracted to drawing since he was a small child. His earliest memories are of being four- or five years old and drawing by copying characters from his favorite Japanese anime television shows or animals from nature documentaries. He began to realize it came easy for him and he started to excel as he discovered his talent for drawing. Diego remembers, "In high school, I enrolled in extracurricular activities like drawing and painting and was asked on a regular basis to paint and draw with chalk, art around school according to themes changing every month. Later, I enrolled at Bellas Artes, a small university in Cali, Colombia studying graphic design, but I stopped halfway through to immigrate to the United States. Here, I attended Kilgore College where I encountered a more focused mentorship. I met incredible professors like Carolyn Fox-Hearne who seeded in me a love for painting and John Hillier inspiring me with sculpture. With their help, I improved my skills and when I graduated, I decided to stop formal education and continue in search of my own artistic voice."
Diego describes his art, "My style in painting is mostly figurative with organic elements. I want to convey a sense of reality by emphasizing three-dimensionality. My goal is to take the audience to a made-up world with narratives showing identifiable traits. Through my sketchbooks, the viewer can see a personal record of time. I like to explore multiple media, and they all benefit from each other. My go-to when I'm sketching and drawing is a ballpoint pen. I love the fact I can't erase mistakes and must be patient. Every mark counts. When I paint, I use acrylics, watercolors, and currently, I use acrylic paint and spray paint for large-scale public projects." He adds, "One of the first things I realized was I obtained joy from drawing, and I wanted to do it all the time. Later, my interests switched towards questions about my aim and what I really wanted to contribute to the world using my skills. I enjoy depicting images evoking positive emotions in people. Especially in public spaces. I feel colorful illustrations of nature bring a community together."
Diego Baracaldo cites many influential artists and inspirations from different disciplines and timelines. He states, "Rembrandt and Francisco de Goya are my favorite draftsmen because of the sense of space they created with lines. Michelangelo and Bernini are my favorite sculptors because of the weight and dynamism of their figures. Contemporary illustrators and comic artists like Moebious (pseudonym of Jean Giraud, a French cartoonist) for the simplicity of his lines contrasting with the complexity of drawings and scenes, James Jean (Taiwanese-American visual artist @jamesjeanart) and his drawings of hands drive me insane, Tommy Kane (Brooklyn illustrator @realtommykane), for the beauty of his drawings and his sense of humor, and finally Kiptoe (pseudonym for Matt Dean, world-traveling muralist, and YouTuber) for his craftsmanship and the efficiency to tackle large projects."
Diego talks about the frustrations of pursuing a creative life, admitting, "One of the most frustrating things I encounter in my journey is perfectionism. It comes as a need to fulfill an ideal, but it is nothing but fear of failure. This fear is paralyzing and gives me trouble from time to time. I must admit, it is annoying. But I leverage my awareness on this issue by not hyper-focusing on the final product and not dwelling on mistakes. I usually tell myself the piece itself is not sacred and I am under an obligation to explore and mess things up several times. I usually give myself room to play, to be silly, and to explore different possibilities until something interesting emerges. I have had the opportunity of exercising this mindset by sketching outside. Life around us is in constant flux and sketching while everything changes is liberating because there is no room for a perfectly still image but rather capturing numerous, imperfect, beautiful moments."
Right now, I am stuck at home. One might call it quarantined. In the last fourteen days, I have not passed through the threshold of my front door. I have contracted a respiratory virus causing an infection in my nose, sinuses, and throat. I have been vaccinated against this virus, but I caught it anyway. My symptoms are mild, and all things considered, I am feeling pretty good. I am fortunate. So many other people throughout the world afflicted with this virus have not been so privileged. It is overwhelming and difficult to process. This downtime has given me time to stop and appreciate numerous, imperfect, beautiful moments. Long Live Life.