Council approves Don Juan on the Square's request to add long-term outdoor seating area
Tyler City Council approved a temporary right-of-way agreement with Don Juan on the Square for a long-term outdoor seating area. This resulted from a pilot program the Main Street Department initiated in the fall of 2020.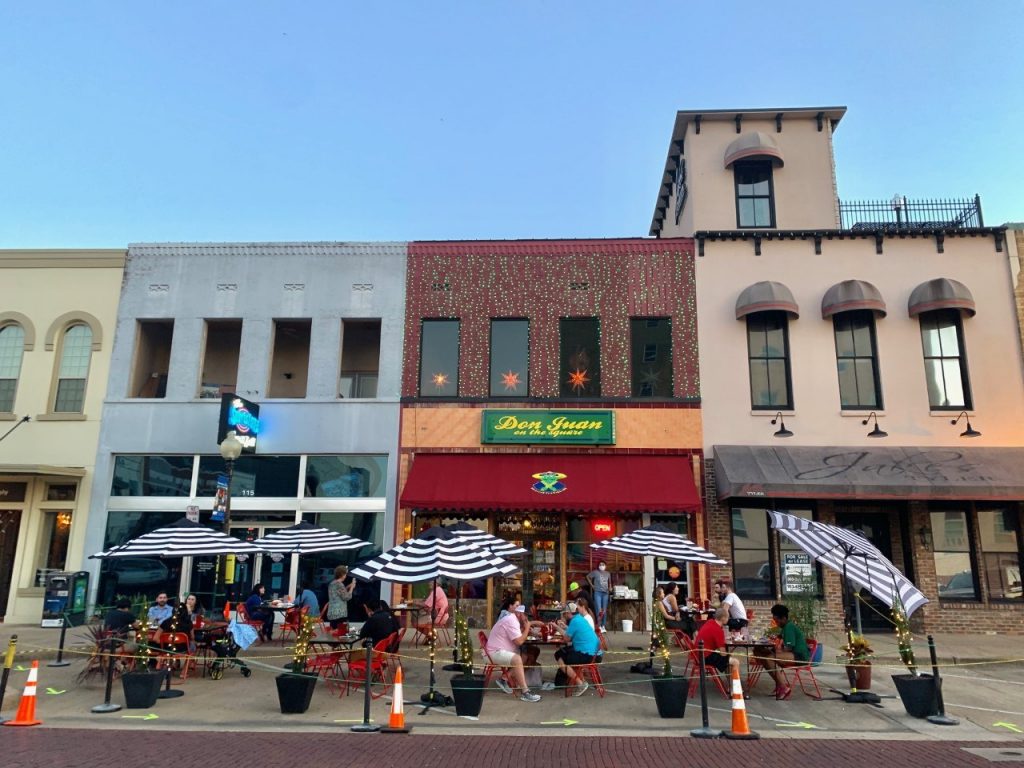 The program's goal was to find innovative seating alternatives while capacity limit restrictions were in place due to COVID-19.
During the two-month trial period, the outdoor seating area received great feedback and inquiries regarding the project's permanency.
The extended area provided a much-needed seating expansion along with an engaging atmosphere for downtown.
"With this right-of-way agreement, we hope to further spur interest from other downtown businesses to continue the vigorous efforts of revitalizing downtown," said Main Street Director Amber Varona.
Outdoor seating not only helps the community as it navigates returning to normalcy after a pandemic, but it also creates a more inviting downtown area for the future.
"I love to see downtown so busy and alive even on a Tuesday," said Mayor Don Warren. "I think this agreement will continue the momentum we are currently seeing."
Representatives for Don Juan on the Square stated they plan to have the outdoor seating open for customers by fall.
Downtown businesses interested in pursuing additional outdoor seating are encouraged to contact the Main Street Department for information.