Mario's Italian Restaurant: A Dining Experience Like No Other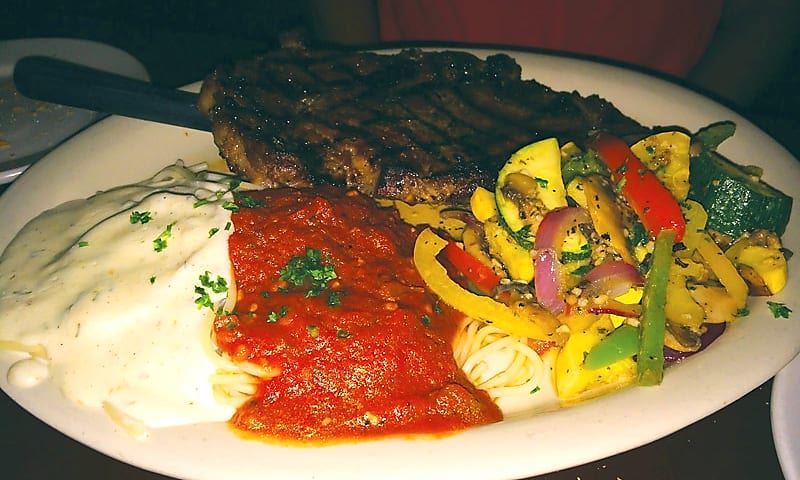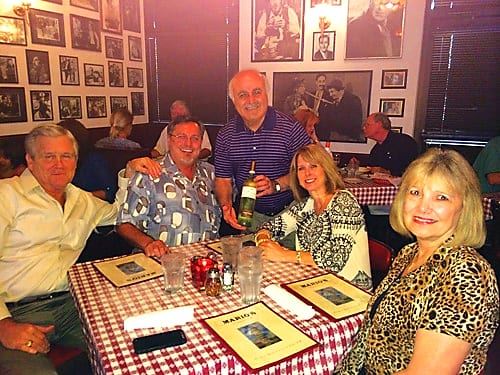 Written and Photographed by Barbara King
Old world charm and ambience is what you'll feel the minute you walk in the door. Pair it with the most charming and effusive owners who make everyone feel like family, and you will know you are in for a rare dining treat.
Veronique and Mo Rezaei have owned Mario's Italian Restaurant and Club since 1997, and have over the years built it into a tradition in Tyler, which is evident tonight as guests arrive, are called by name, hugged, and steered towards their favorite dining tables.
Tonight, the restaurant is an oasis from the work week, and you could literally be in any big city in the world. The walls are plastered with iconic movie stills and posters, tabletops adorned with checkered cloths and glittering candles, while the strains of Frank Sinatra play in the background.
As Mo meets and seats diners, he says, "We treat everyone like friends and family, not customers." As he stops to check on a table, Mo runs over to the fully stocked bar to pick out a special bottle of wine he recommends.
Cue the singer up front (live music Friday and Saturday nights), laughter and conversation, followed by fantastic food, and it's evident why folks keep coming back.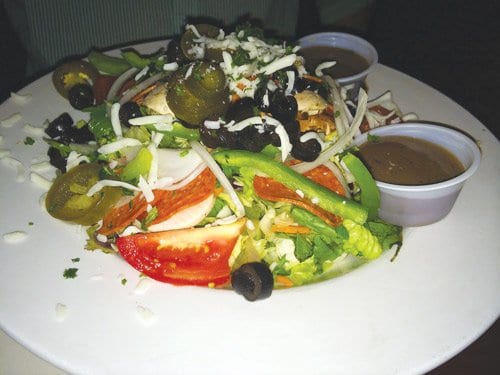 Elaine and Roy Crawford make it a date every Friday night, and since coming to Tyler 12 years ago, have made their end of the week dinner at Mario's a tradition. "We love the great wait staff and service and everybody knows us by name," explained Roy. "The food portions are large," added Elaine, "and we always have plenty to take home for lunch the next day." The live music and ambience is unique they add, "and it's the most authentic Italian food within 50 miles. We just love everything about Mario's."
The family run restaurant prides itself on authentic Neapolitan cuisine, and the menu is extensive. Appetizer selections are tempting including bruschetta, sautèed mushrooms, fried zucchini, calamari, and jalapeños stuffed with cheddar cheese. Dinners are served with salad and their delectable, crunchy house bread, with olive oil and seasonings for dipping, Of course, there is pasta galore, including spaghetti and linguine, eggplant parmigiana, fettuccine, lasagna, cannelloni, and fettuccine Alfredo.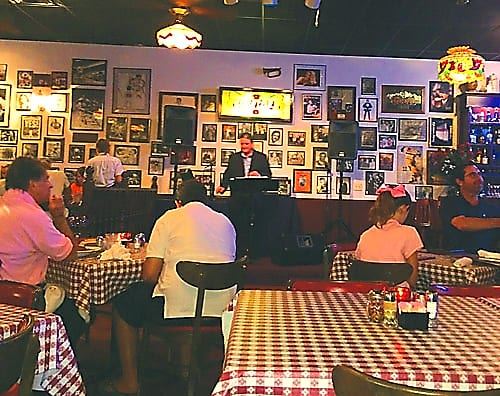 We're not done yet…shrimp and chicken delicacies include chicken marsalas, chicken piccata, shrimp Alfredo, shrimp marinara, scampi, and parmigiana. Veal lovers can take their pick from veal parmigiana, Milanese, marsalas, or piccata.
The chef's specialties are a rich presentation of entrées including blackened snapper, chicken tetrazzini, rib-eye, shrimp primavera and chicken broccoli Alfredo. And don't forget their out-of-this world pizzas made to order, with toppings including pepperoni, mushrooms, sausage, hamburger, onions, black olives, anchovies, jalapeños, and green peppers.
This evening, every table is full, and kids are scampering around, one family saying that their kids couldn't wait to say "hi to Mo." Kids are taken well care of too, with a special Bambini menu all their own, with lasagna, spaghetti, fettuccine Alfredo and manicotti in kids' size portions.
Veronique advises that reservations be made on the weekends for parties of six or more, "so we can take good care of you." Mario's caters too, with a buffet-style setup, so with their help, a unique menu can be set and delivered with a few days notice.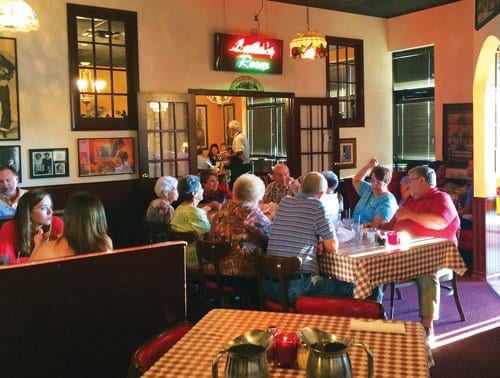 Mario's has a private party room, Laila's Room, named for one of their three grown children, that can seat up to 30 people for special occasions and events. "We have been the spot for so many proposals, anniversaries, birthday parties, and other life events," said Veronique. "We have been lucky enough to see a few generations of families celebrate their lives with us."
Greg and Jennifer Samsa, from Tyler, are enjoying a dinner date night, and, "have been to Mario's more than twenty times. We love the atmosphere, the fantastic food choices, and the fact that you know that your meal will be perfect each and every time," said Greg. "You feel like it's a special evening out, but the prices are reasonable, and the portion sizes are great," he added.
Not only are the returning clientele a testament to the restaurant, they also have wait staff that are truly family as well. Afshin Khalatbari has been with the restaurant for 35 years, and as he holds the door open and wishes patrons a good night, he says, "It's all about the people we meet and the relationships we build."
Yvonne and Kent Sturrock call themselves "frequent flyers" at Mario's and are here tonight to celebrate the 33rd wedding anniversary of their cousins, Russ and Aris Obar. "We always run into friends here," said Yvonne. "It is always a lot of fun, we love the music, and of course, Mo and Veronique." Mo is invited over for a picture, warm wishes for the anniversary couple and hugs all around.
You can't beat Mario's for a taste of old world charm and days gone by.
Mario's is located at 7916 South Broadway in Tyler and is open Monday- Thursday 5-9:30pm, Friday and Saturday 5-10:30pm. For reservations, catering or private party bookings, call (903)581-2309 or find them on Facebook at Mario's Italian Restaurant and Club.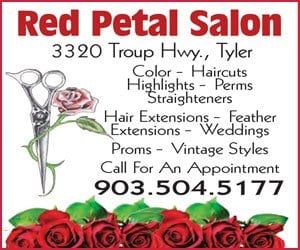 Piada Italian Street Food: A New Concept in South Tyler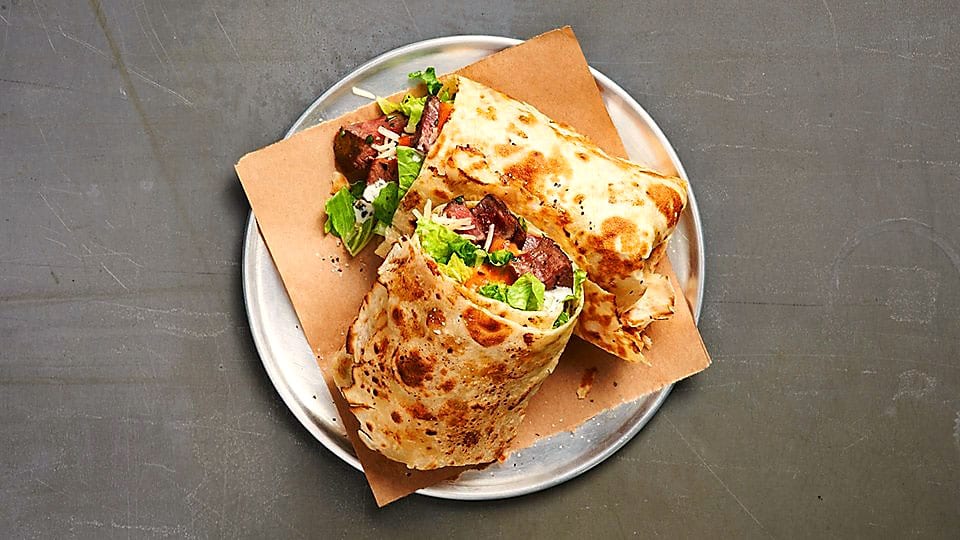 Piada Italian Street Food will debut its first East Texas location in Tyler, Texas in early 2017.
The 2,416-square-foot fast casual restaurant, located off Highway 69 S, across from Faulkner Park at 8942 S. Broadway Ave., Ste. #140, will be Piada's first in East Texas, and the seventh Texas-wide. The Tyler location will seat 60 guests comfortably inside the restaurant and will feature light-filled interiors and modern, European-inspired décor with design elements including warm-stained concrete floors, crisp LED lighting, and handmade white oak furniture, plus Carrara marble, brushed aluminum, painted brick, and subway tile accents. Piada CEO Chris Doody is thrilled to be opening his first restaurant in east Texas. "We're excited to bring a fresh, modern Italian concept to the fast-growing community of Tyler, a major east Texas hub," said Doody. "We invite Tyler area residents to sign up for a special VIP sneak peek of the restaurant ahead of its official opening."
In addition, the namesake Piada is a thin crust, handmade dough, which is baked on a stone grill, filled with specialty items and then rolled as guests watch the entire process. Guests can enjoy other entrees including pasta bowls and chopped salads. Each is comprised of a grill item, cheese, and vegetables. Diners can choose from three signatures per category, such as the Chef's Favorite Piada with spicy Diavolo sauce, romaine, sweet and spicy peppers, mozzarella, and shaved and creamy parmesan, basil pesto pasta with parmesan Alfredo, sundried tomatoes, and freshly grated parmesan, as well as the balsamic salad with spinach, shaved napa and red cabbage, feta, bruschetta tomatoes, red onions, spiced pecans, Granny Smith apples, and balsamic dressing – all customizable with an added protein. Grill selections range from all-natural rosemary, garlic, and lemon chicken to spicy Italian sausage with fennel and herbs, and salmon prepared with lemon and olive oil, while toppings span artichokes to black olives.
The made-to-order menu also features seasonal specials. Try the Fall Steak Avocado Piada, which is hand-rolled with grilled steak, arugula, pancetta, avocado, fresh mozzarella, spicy balsamic aioli, pepitas, and roasted butternut squash, or the Harvest Grain and Apple Salad with crispy chicken fritte, mixed field greens, crumbled feta, Granny Smith apples, pepitas, and the Harvest Grain Seasonal Side with dried cranberries, spiced pecans, and roasted butternut squash tossed with lemon basil dressing.
Entrees are complemented by sides including tomato basil and lobster bisque soups, two kinds of hand-rolled breadsticks – Parmigiano-Reggiano and pepperoni served with a creamy parmesan dipping sauce – and decadent Cannoli Chips dessert incorporating crispy, rolled Italian cookies lightly tossed in powdered sugar and accompanied by chocolate chip cream icing. Beverage service showcases Italian sodas and teas alongside Acqua Panna and San Pellegrino waters. A kid's menu is also available.
Piada Italian Street Food began as an idea scribbled on a napkin during a visit to Rimini, Italy. Their Chefs found "distinct charm in the family operated food carts and corner markets scattered throughout the streets of the city where the aroma of fresh basil, hand-crafted cured meats, and homemade cheeses saturated the air. This trip began their obsession…inspiration…mission to bring this experience back to the United States."
They opened the first Piada restaurant in 2010 with a mission to create fresh, modern Italian food focused on the preparation of high quality ingredients and attention to simplistic cooking. Today's consumers are looking for healthier, better quality food with convenient, fast delivery to accommodate their hectic lifestyles. Piada was created with the belief that you don't have to sacrifice quality and flavor for speed and value.
Service will be provided continuously 10:45am-10pm seven days a week, and catering will also be available. For more info and to sign up for a chance to attend Piada's Tyler Pre-Opening VIP week, go to mypiada.com/tyler. You can also like Piada on Facebook @piadaitalianstreetfood, follow on Twitter @mypiada, and Instagram @piadaitalianstreetfood.

Eat & Drink Local: Who is Open, Their Menus & More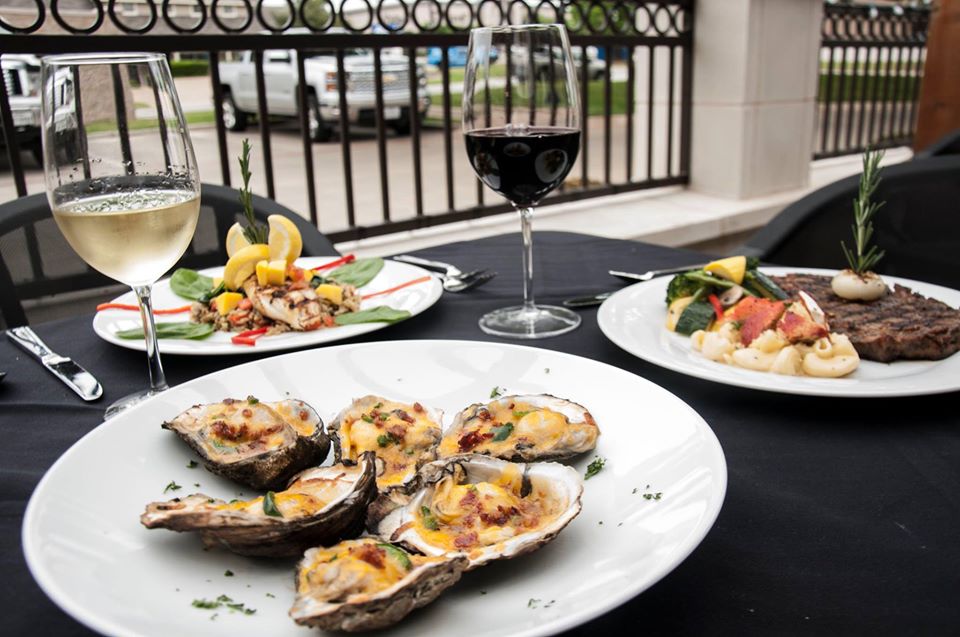 Welcome to EGuideMagazine.com's new#EatLocalTyler page!
Currently, you can dine-in in limited areas, order take out at the curbside, go through the drive-thru from some local restaurants, and get delivery from a variety of services.
And thanks to Governor Abbott, restaurants can continue to sell alcohol to go!
Links to restaurant's new condensed menus, websites for ordering, phone numbers, and what is available (delivery, drive-thru, curbside, etc…), and if they have opened their dining rooms are all posted below in a convenient and easy to use format.
Check back often, this list changes hourly!
To add your restaurant or report any changes or additions, email eguidemagazine@gmail.com.
Foodie Events: Yum Yum Fun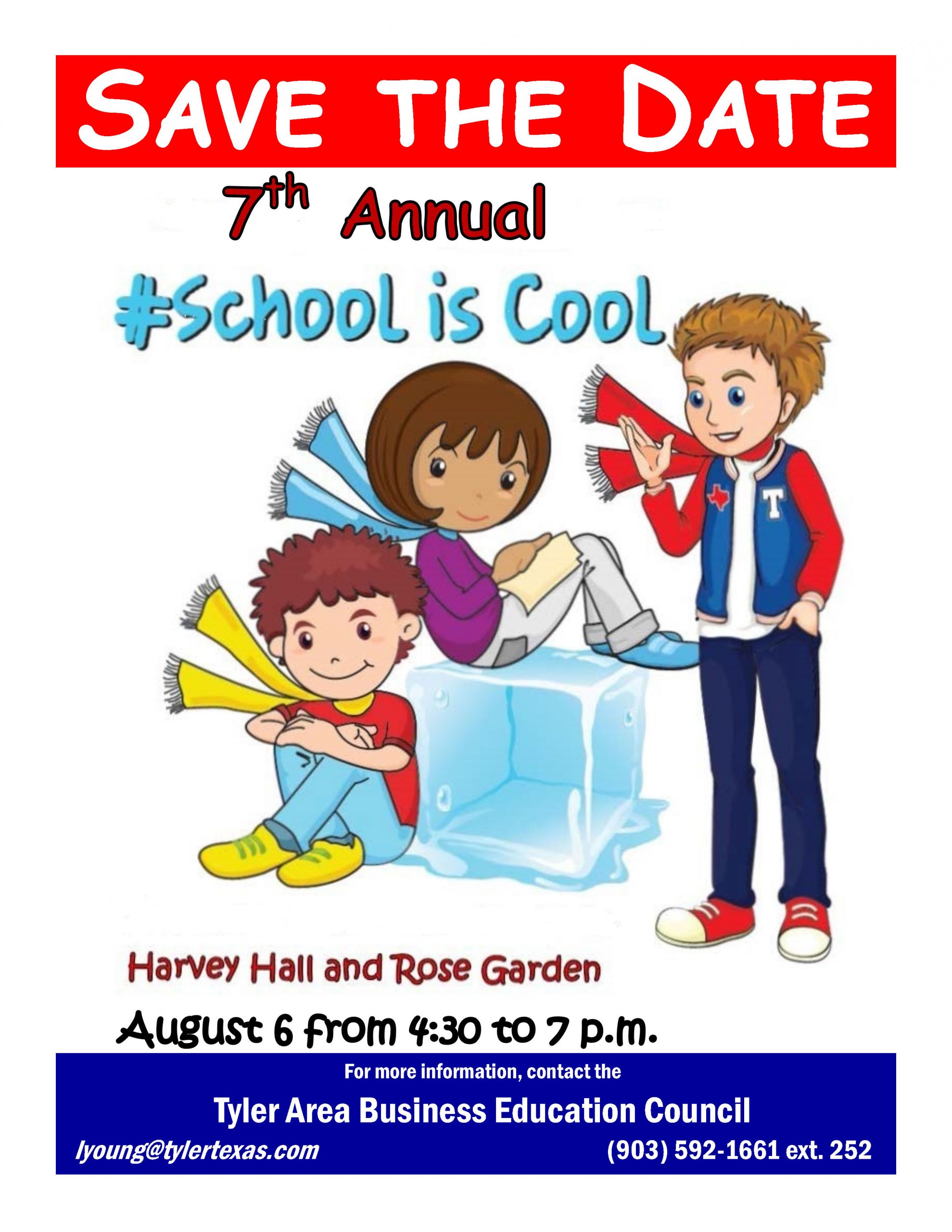 For more events, check out EGuideMagazine.com 's entire


---
Tyler and Northeastern Texas is a food lover's paradise with an elaborate selection of cuisine types to cooking classes to the wonderful Farmer's Market. Check out these events going on: