Visit Tyler TX & Smell the Roses with The Daytripper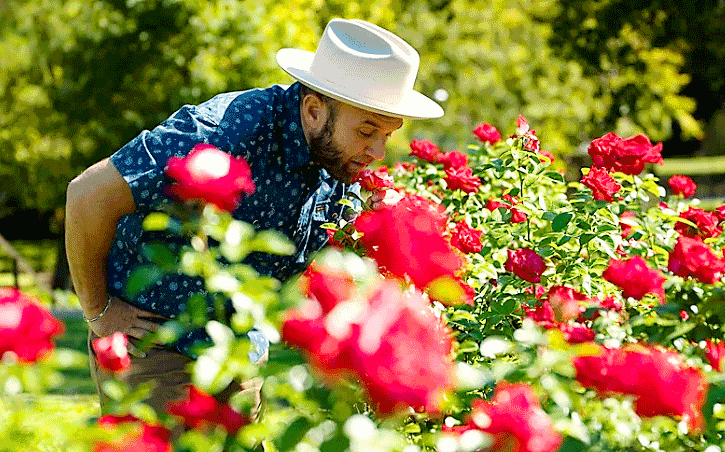 It's time to visit Tyler TX and stop and smell the roses. This East Texas town is famous for its beautiful flowers and annual Rose Parade…and that's not all its got.
The town is blooming with possibilities of things to do including the beautiful Rose Gardens, history, live music, beautiful lakes, and shopping galore. Plus, Tyler is a foodie paradise with scrumptious barbecue and those beloved Peanut Patties.
Explore the WILD side of town at local Caldwell Zoo. Don't miss the grave of one of the town's most beloved residents: Shorty the Squirrel in downtown! Visit Tyler TX and you will see the heart of East Texas!
See all this and more in the Visit Tyler, TX episode: thedaytripper.com/episodes/tyler and on EGuideMagazine.com's The Big Calendar of Events….

In this episode, Chet smells the roses with a stop to visit Tyler TX.  He eats some amazing BBQ, visits a creative craft brewery that revitalized downtown, and visits a beautiful state park.
About Tyler TX
Visit Tyler TX with its charming brick streets and you will find that there is something for everyone. For a city its size, Tyler has a large number of quality attractions for visitors (and locals alike) to enjoy.
Related Articles: Looking Arty: Murals Downtown Tyler, Have a Bloomin' Good Time in Tyler, Dining Guide for East Texas
Visit Tyler TX and you will find the largest city and county seat of Smith County. And, it is the largest city in Northeast Texas. Tyler was the thirty-eighth most populous city in Texas and 292nd in the United States.
The Beautiful Rose Gardens
Tyler is known as the "Rose Capital of America" (also the "Rose City" and the "Rose Capital of the World"), a nickname it earned from a long history of rose production, cultivation, and processing. Tyler TX  is home to the largest rose garden in the United States, a 14-acre public garden complex that has over 38,000 rose bushes of at least 500 different varieties. The Tyler Rose Garden is also home to the annual Texas Rose Festival, attracting tourists by the thousands each year in mid-October. Visit Tyler TX and you will find a wonderful world of beauty.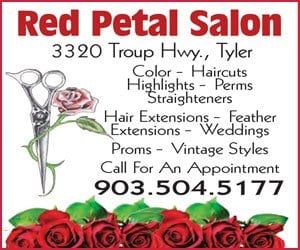 On Exhibit at Tyler Museum of Art: "Bits & Pieces"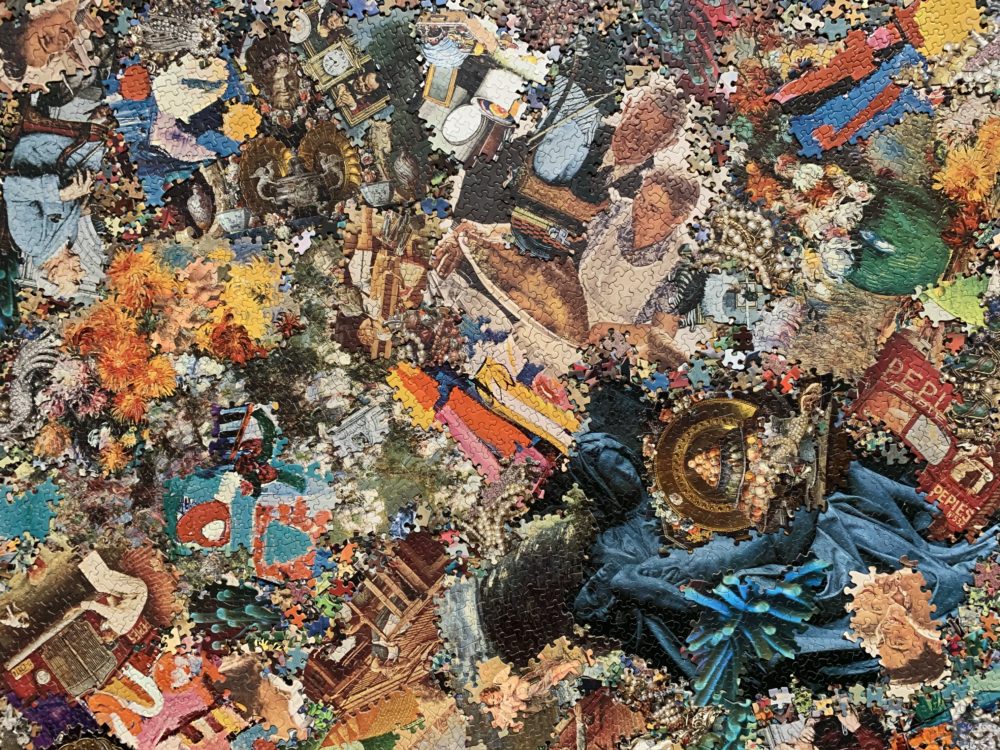 The Tyler Museum of Art (TMA) is located at 1300 S. Mahon Ave. on the Tyler Junior College main campus. Regular TMA hours are 10am-5pm Tuesday-Saturday, and 1-5pm Sunday. The Museum is closed Mondays and on most major holidays. For more info call the museum at (903)595-1001, tylermuseum.org, or email info@tylermuseum.org.
Bits & Pieces: Works by Al Souza is on exhibit July 9th-Oct. 18th, 2020. Organized by the Tyler Museum of Art, this exhibition features a variety of mixed media collages and assemblages from 2000 – 2010 by Al Souza. The works, including his jigsaw puzzle assemblages, showcase his ability to masterfully combine various parts to create a dynamic whole.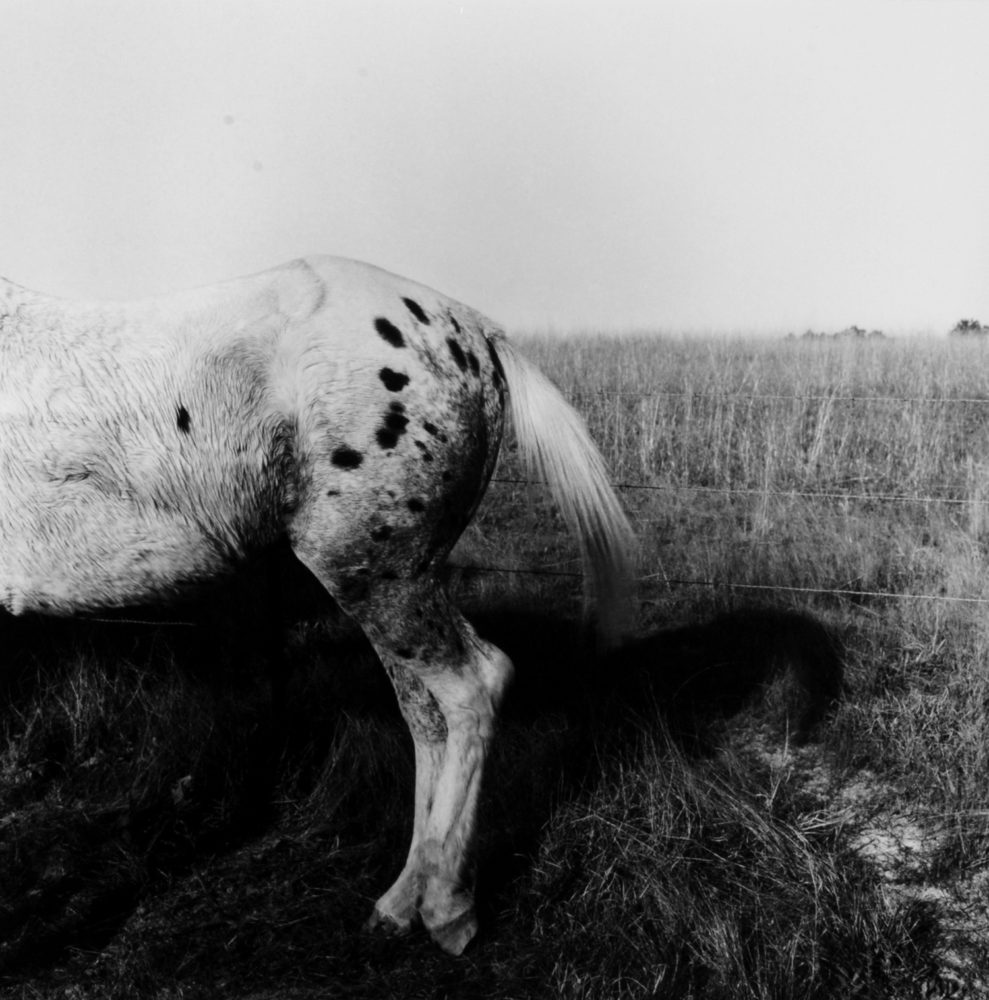 The Blue Man: Photographs by Keith Carter is on exhibit June 21st-August 30th, 2020. Organized by the Tyler Museum of Art, this exhibition showcases 50 photographs from Keith Carter's Blue Man series held in the TMA's Permanent Collection. The images, taken in the late 1980's, highlight a variety of people and places found around East Texas. Rooted in a documentarian tradition, Carter's images capture the ordinary as well as the unimaginable subjects that make our region unique. Keith Carter (b. 1948) is an internationally recognized photographer and holds the Endowed Walles Chair of Art at Lamar University in Texas. His work has been widely exhibited and can be found in numerous museum collections including the National Portrait Gallery, Smithsonian American Art Museum and J. Paul Getty Museum.

Looking Arty: Murals Around Downtown Tyler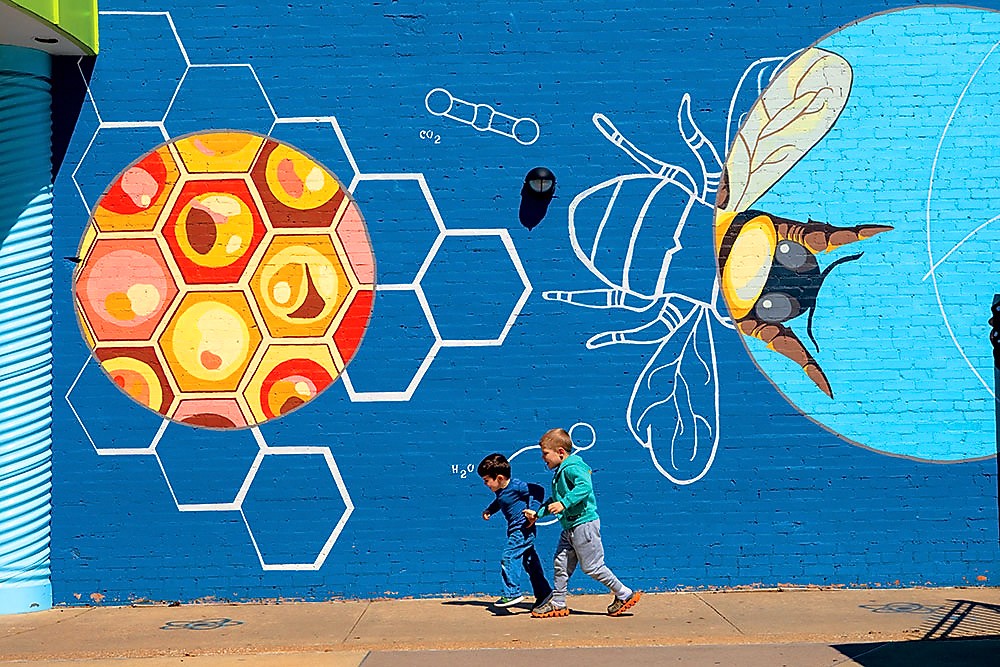 There is a lot going on in the art community around Tyler, TX. Here are some of the beautiful murals that are located in #downtowntyler. Take your photo with one (or all) of them and tag #HaveFunMakeaDifference.
"Eyes of Tyler"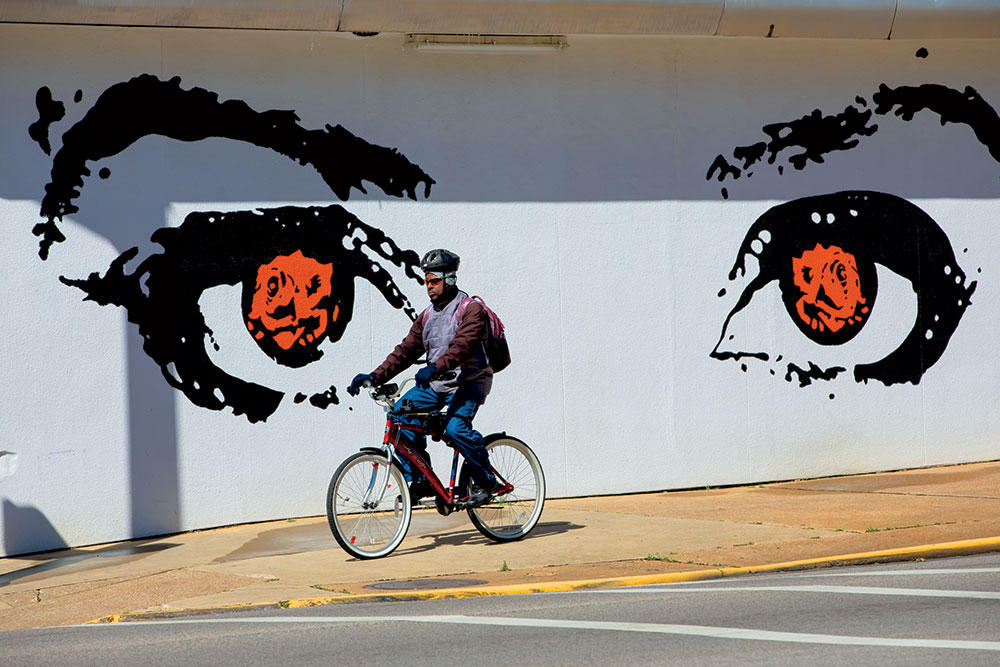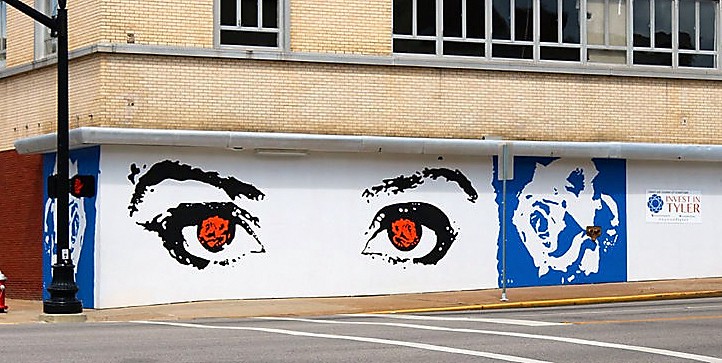 Located at the corner of Elm Street and Broadway Avenue just south of the Downtown Square, #tylertx alongside the Lindsey Building. Painted by Dace Lucia Kidd in 2017, Dace said, "My image, 'Eyes of Tyler,' is inspired by the concept of shared beauty. It is intended to communicate that there is beauty within all of us if you just look. My goal is to encourage everyone to create what is next in their life, to search for what is beautiful within everyone, while being aware of the beauty in Tyler, and particularly in the downtown area."
"Wings of Tyler: Welcome!"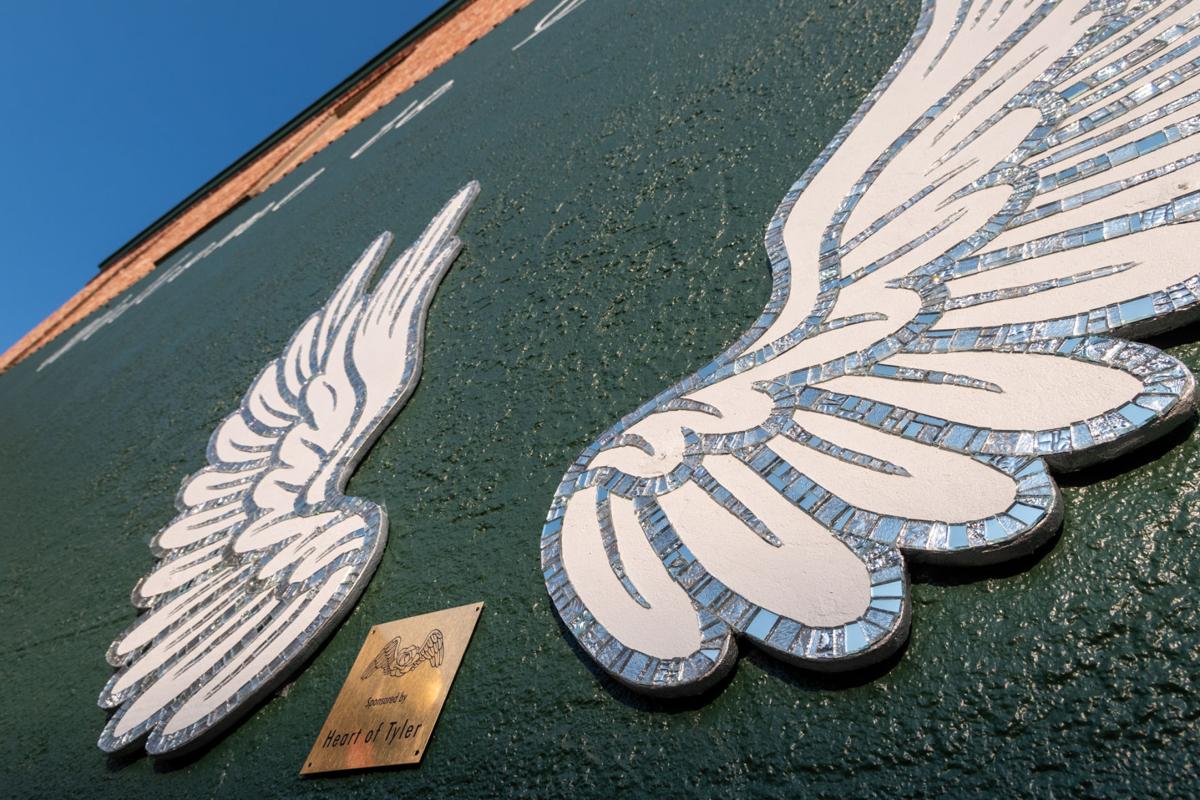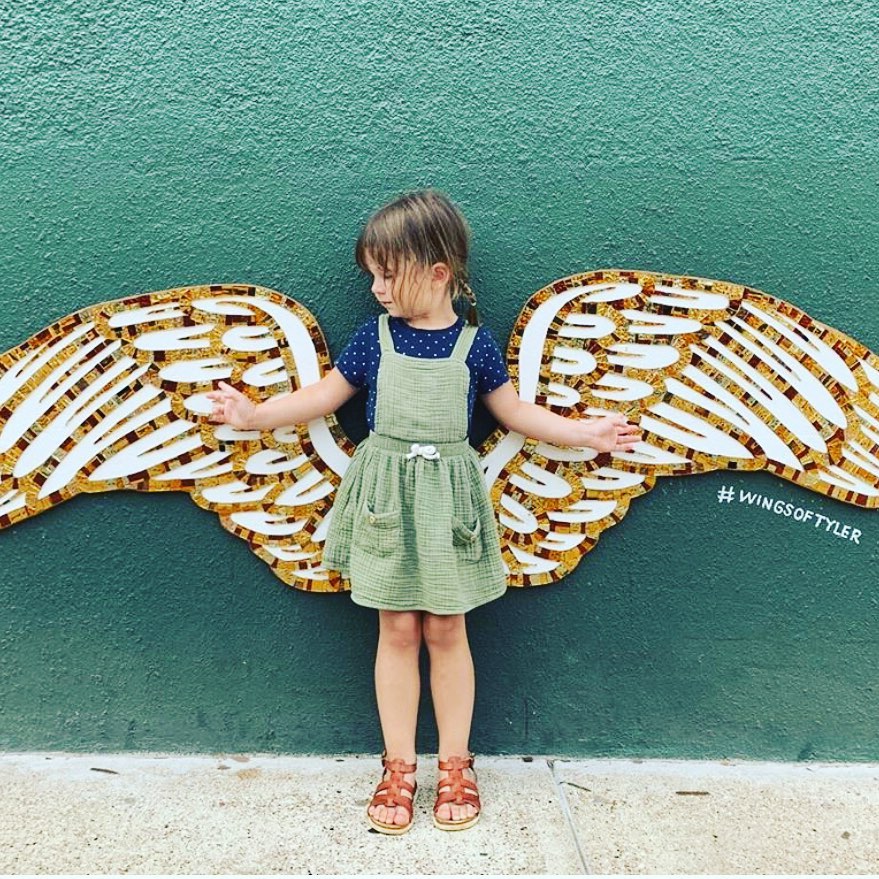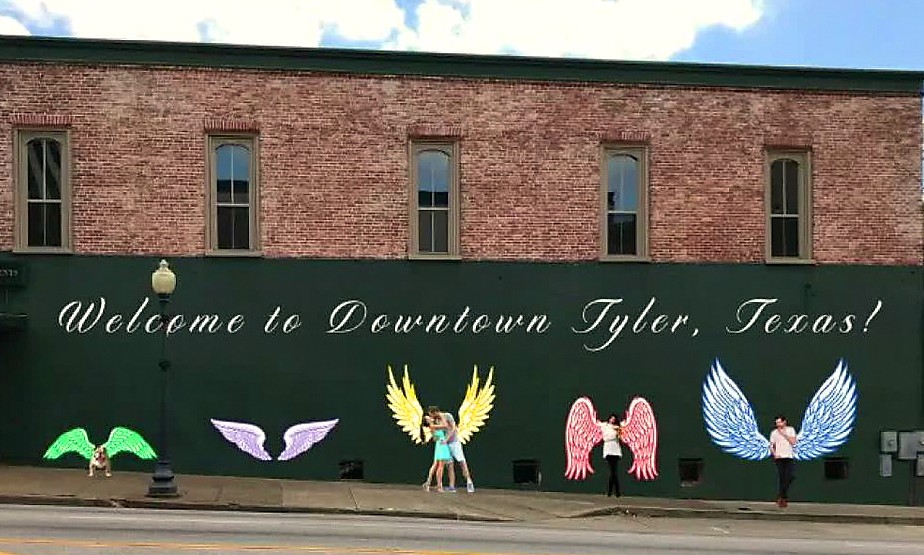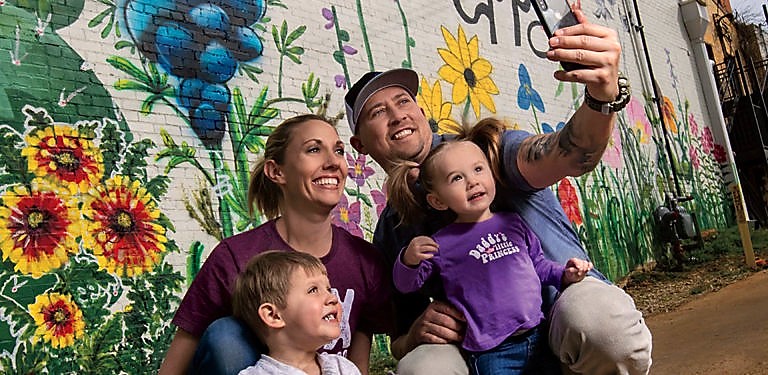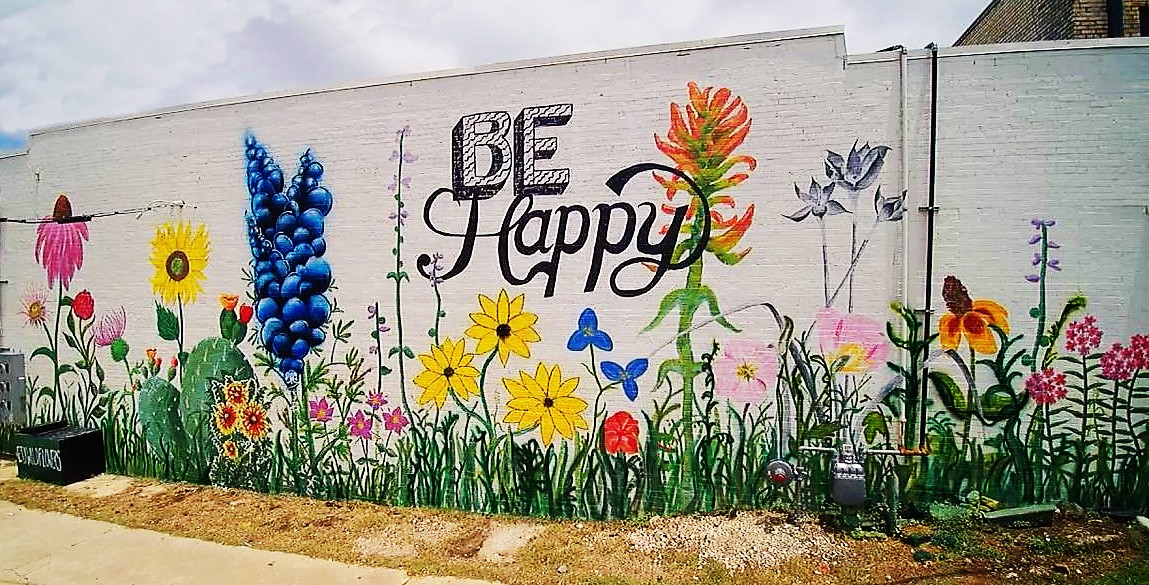 Downtown Tyler: Fun Events & Places to Explore

Downtown Tyler serves as the home to numerous attractions, restaurants, and businesses all powered by our locals. Tyler's heart truly beats to support its community. Come down and visit to see what makes Tyler unique and enjoy an experience you can only get here in Tyler! Being the Rose Capital of Texas, we know you will have a Rosey Day while in Tyler!
For more events, check out EGuideMagazine.com 's entire


Check out these cool events…