The Catch is a new restaurant in town, centrally located at 5th St. and Beckham St on the east side. I am in love with this place!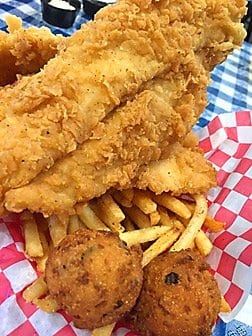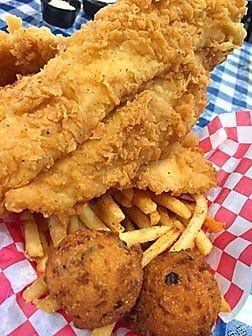 My current favorite is the Whitefish. It is a thin fillet of whitefish, in a crispy flour-based batter (yes, there are little crunchies in the basket most of the time too).
You can get this "alone" in a basket with fries and hushpuppies or in a combo-style basket like the Catch 22 (catfish, Whitefish and oysters) or the Admiral's Platter (a taste of it all with chicken tenders, catfish, shrimp, crawfish tails, Whitefish and oysters). This platter is large enough to share for two people or one hungry Cajun. All combo baskets come with a huge portion of french fries and a few hushpuppies, too.
Also, the Whitefish is available on a Poboy. The Catch imports the po-boy bread from Gambino's in New Orleans so their sandwiches are authentic.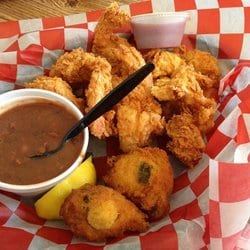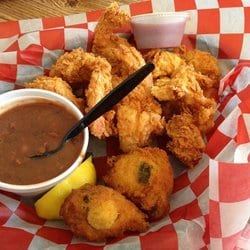 The Catch is a unique concept – local high school culinary students are a major part of the restaurant, offering recipes, cooking, and working the crowds serving and running the restaurant.
The Catch is located at 1714 S. Beckham in Tyler, thecatch-hub.com, (903)596-8226.
PS. The Catch is serving up boiled crawfish on weekends currently. They are a nice size this year and come with boiled new potatoes and corn on the cob.
And their gumbo is perfect on a cold day!