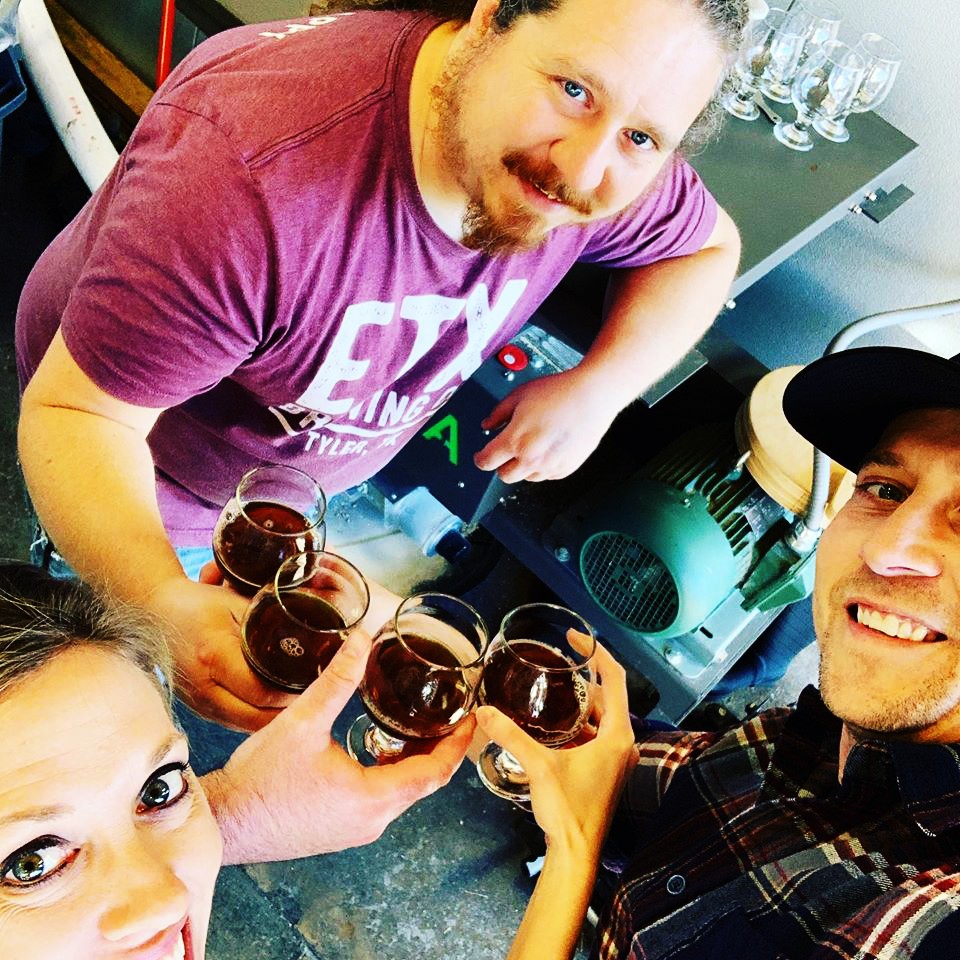 Ok, I'll admit to having a few days off was kinda nice. I'm not saying I accomplished anything but I did at least get to veg some on the couch and finally get my clocks reset for Daylight Savings Time. Oh, and most importantly, I  got to try some of ETX Brewing, 221 S. Broadway in Downtown Tyler (rather the "Just Off the Square" area) beers that I have been wanting to check out via their new custom-made Sampler 6-packs!
Yes, you read that right. ETX Brewing is now offering 6-packs that they have custom-made with one each of six of their beers! These include one of each of their favorites: 1846 IPA, Park Ranger, Lost Gem, Hitching Post, Texas Stout of Mind, and Brickstreet Blonde.
Each beer has a different style and taste. This is a great way to try them out and practice social distancing.
Speaking of which, ETX is taking action above and beyond the CDC recommendations. This includes Curbside Service for 6 packs of Beer & Growlers (YES!!!!). If you would like to place a curbside order, please call ahead at (903)630-7720. They are open regular business hours until further notice.
The Sampler Beers included are: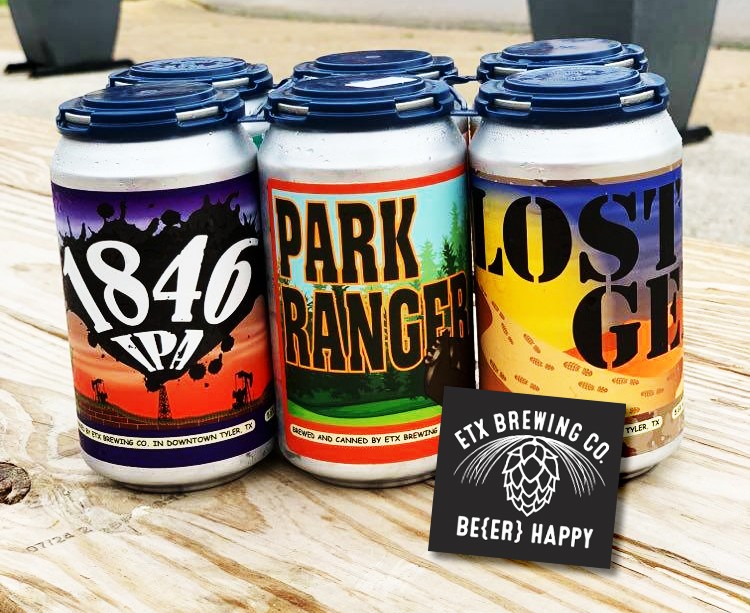 • 1846 IPA: An American style IPA. At the bottom range of bitterness for the style and dry-hopped with bold, fruity El Dorado hops. LOUIE'S FAV!
• Park Ranger: Orange Creamsicle Milkshake IPA. Citrusy orange flavors & aroma from massive dry hopping with a creamy mouth-feel from the addition of milk, sugar, and low bitterness.
• Lost Gem: Classic German-style Kolsch, lightly hopped with German Spalt hops. This is a great thirst-quenching summer beer.
• Hitching Post:  A medium body, easy drinking Amber Ale with a perfect balance of malt and hops producing caramel notes and malty sweetness.
• Texas Stout of Mind: This chocolate, coffee and oatmeal stout aka Breakfast Stout is made with Belgium chocolate and locally roasted coffee from Texas State of Mind!
• Brickstreet Blonde: A classic American Blonde Ale that is light, crisp, and lightly hopped with mild maltiness.
More Info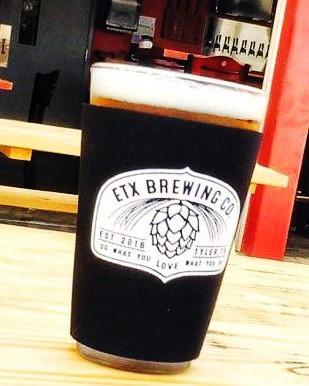 ETX Brewing Co. is a family-owned Microbrewery located just "Off the Square," in Downtown, Tyler, TX. From their Facebook page: "We provide quality craft beers to a wide range of enthusiasts. Our beers appeal to those looking to enter the craft beer market and equally to those dedicated to the craft beer movement; our products push the palette's limit with creative styles. Our values are centered around making a positive impact on the community while becoming a great representation of craft brewers."
Check them out outside on their picnic tables. The Porch is right next door and part of the ETX Brewing family.
ETX Brewing Company welcomes your pets outside on the patio.
Convenient parking in the FREE parking garage is right next door.
Brian and Matt, brothers, have been brewing collectively for 20 years. Through this passion for creativity, they turned their focus from a hobby and an outlet, into a plan to pursue a dream. ETX Brewing Co. is a production brewery and taproom, representing a business that has a focus to help the community.
ETX Brewing is on Facebook, Instagram, Twitter, and online at etxbrew.com.