Cody Norman: Are You Experienced?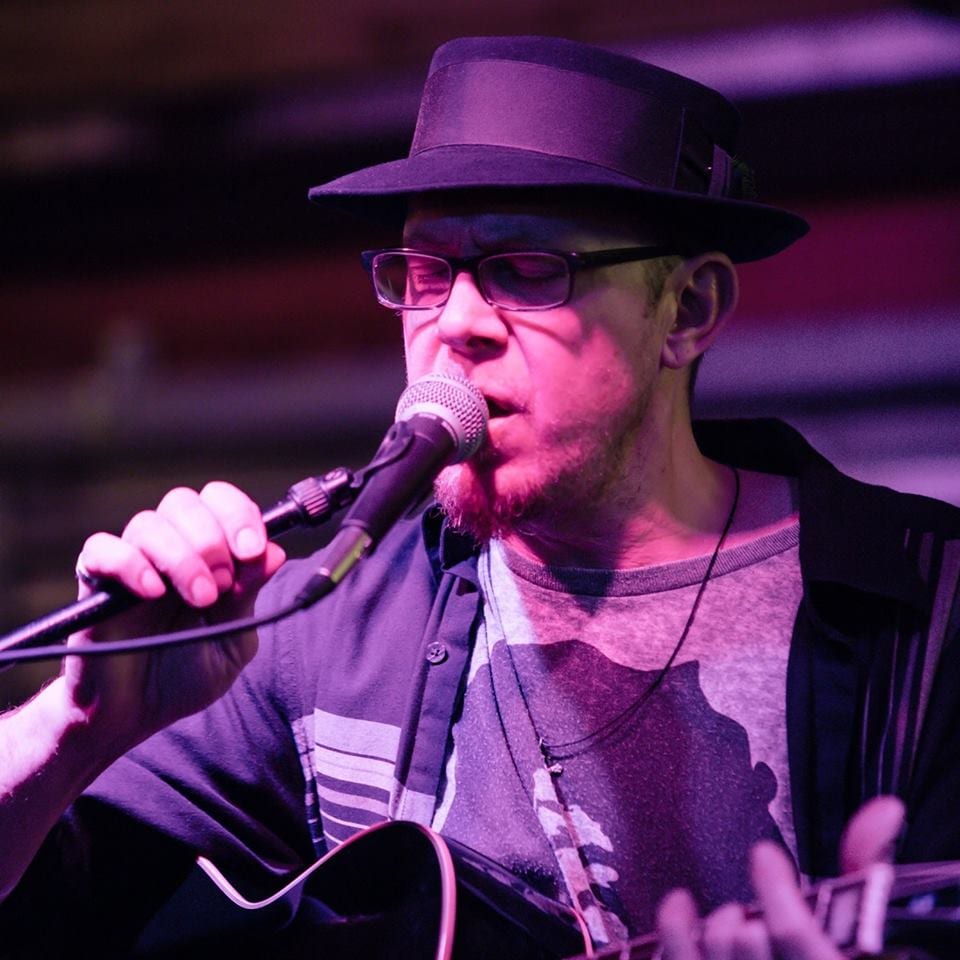 By Johnny Griffith
For a working musician, experience is just about like gold. With the right experience, you can get gigs, the respect of other musicians, and the appreciation of the fans. Local singer/songwriter and multi-instrumentalist Cody Norman has been building an experience portfolio since he was old enough to listen, and is using that experience on stages all over the area.
Born in Rusk, Texas in 1970, you might say Norman had music in his blood. His grandfather played the fiddle, and Cody grew up listening to his mother play piano and  albums from Elton John and Cat Stevens, while his father played the outlaw country tunes of Willie and Waylon. Cody got his first taste of playing when his sister Beth handed down her snare drum from school band to him, and she subsequently introduced him to bands like Van Halen, the Scorpions, and .38 Special. Soon after, he started playing drums in the junior high band, and the rest is history.
Between solo shows and playing with The Groove Slaves, Cody has a full schedule on his plate, but he took time to sit down and visit with us this month.
Johnny: What is your earliest memory in music?
Cody: My mother worked at the Rusk State Hospital and we attended a lake retreat for her office. While we were there, a man showed up to play guitar and sing. This guy had everyone's attention, especially mine and at 8 years old, I never thought I would be able to manage what seemed to be magic emitting from his hands and voice.
Johnny: Who would you say had the most influence on you musically in those early years?
Cody: I'd have to say it would be my best friend, Bill Hunter. He is the son of a doctor, and he could play guitar, piano, and sing from such an early age. Bill encouraged me to stick with the music and we eventually started a band. Bill went on to study music at the University of North Texas and continues to perform with his band Common Ground, as well as motivate me to become a better all around musician.
Johnny: When did you realize music was something you wanted to do more with than just be a hobby?
Cody: In junior high I was asked to play drums with the ensemble band at one of our school band concerts. We played Survivor's "Eye of the Tiger" which at that point was hot off the "Rocky 3" movie soundtrack. I had to borrow some cymbals from a friend, but I received such positive feedback and attention, that I knew I had been blessed with a way out of that little town and maybe even a career.
Johnny: Did you have any particular local artists or mentors when you were breaking out into the local music scene?
Cody: While I was playing in a band with my pastor, I was introduced to his friend, Don White. Don was a gentleman who made guitars and played a lot of old country and western swing. He would let me keep my drums in his shop and practice anytime. Sometimes it would just be me by myself, but many times he'd be there with a bunch of his musician buddies and I'd sit in with them. We ended up played nursing homes around the area and Don would pay me a little bit along the way. Those formative years wouldn't have been possible without my mentor and good friend.
Johnny: When and where was your first gig? Any standout memories from that first show?
Cody: I don't really remember the first one. All I can remember is it was either a party on someone's patio, or it might have been a bar/bait shop on Lake Striker. I just remember thinking that making music and money was my kinda life.
Johnny: You've had the opportunity to perform with some fantastic musicians over the years. Any one gig that carries a little more sentimental significance?
Cody: I did a tour of the East Coast 10 years ago or so with a guitar player from Dallas. We did two nights at BB King's in Times Square in New York City and the second night we were to play Jimi Hendrix's Birthday tribute. Jimi has been the pinnacle of my musical influence since my early years of playing professionally. I got to meet Jimi's brother Leon as well as Jimi's mentors and some of the performers on his records. I was so nervous, but knew I had to manifest all of the energy Jimi played with and that inspired me even though I happened to be on the drums.
Johnny: How much original stuff do you try to work in to your sets?
Cody: I work in about two or three a night at the most. In the places I play, I'm usually there to keep people in their seats for as long as possible and it seems the familiar songs tend to keep them there longer.
Johnny: How would you describe your particular style to someone who has never heard you?
Cody: I suppose it's from the singer-songwriter attitude of exuding a personal feeling through the framework of a well written song that sells the listener an idea.
Johnny: You also are currently playing guitar and doing vocals for The Groove Slaves as well as your solo work. About how many shows a month are you getting in these days?
Cody: It all depends on weather, time of year, the economy and how slick my pitch to venue owners can be, but on average between six to ten a month.
Johnny: What do you have on the radar for 2019 that excites you?
Cody: I'll finally be releasing my first record that's been in the works for 10 years. I've played drums on several artist's records, but this will be my original songs with the majority of the instruments played by me.
Johnny: Who do you listen to in the spare time when you're not writing or performing?
Cody: I typically listen to anything by Dylan, Hendrix, Pink Floyd, and Dire Straits or anything Mark Knopfler does.
Keep up with Cody Norman at facebook.com/cody.norman.754.


Summer FUN at the Tyler Public Library
FREE Summer Movies: "Mary Poppins Returns" & "Interstellar"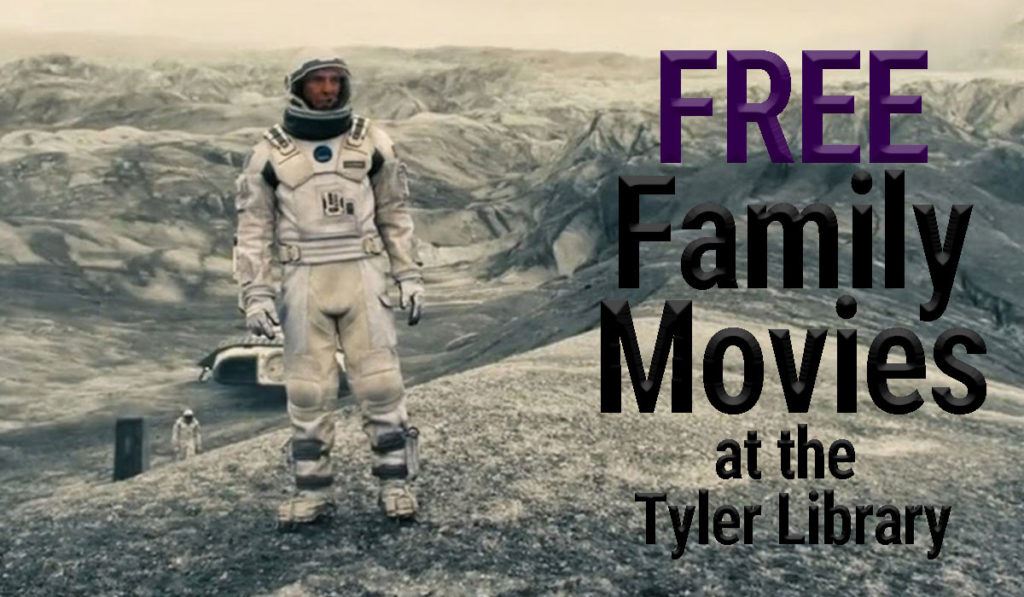 The Library, 201 S. College Ave., Downtown Tyler, provides Summer Movies to entertain all ages and provide a nice cool space to escape the summer heat. Come enjoy a movie in the auditorium (located past the bathrooms on the first floor). Feel free to bring pillows, blankets, and carpet friendly snacks! Children 12 and under must be accompanied by an adult (over 18) at all times. These movies are free to attend.
June 17th (2pm): "Mary Poppins Returns," PG

June 18th (10:30am): "Mary Poppins Returns," PG

June 21st (1:30pm): "Interstellar," PG-13

June 24th (2pm): "Early Man," PG

June 28th (1:30pm): "Gravity," PG-13

July 1st (10:30am): "Wall-E," G

July 1st (2pm): "Sherlock Gnomes," PG

July 2nd (10:30am): "Treasure Planet," PG

July 3rd (10:30am): "How to Train Your Dragon," PG

July 3rd (2pm): "Smallfoot," PG

July 5th (10:30am): "Planes," PG

July 5th (1:30pm): "Independence Day," PG-13

July 8th (2pm): "Spider-Man: Into the Spider-Verse," PG

July 9th (10:30am): "Spider-Man: Into the Spider-Verse," PG

July 12th (1:30pm): "Star Trek," PG-13

July 15th (2pm): "LEGO Movie 2: The Second Part," PG

July 16th (10:30am): "LEGO Movie 2: The Second Part," PG

July 19th (1:30pm) "Solo," PG-13

July 22nd (2pm): "How to Train Your Dragon: The Hidden World," PG

July 23rd (10:30am): "How to Train Your Dragon: The Hidden World," PG

July 26th (1:30pm): "Spaceballs," PG

July 29th (10:30am): "Paddington 2," PG

July 29th (2pm): "Coco," PG

July 30th (2pm): "Lilo and Stitch," PG

July 31st (10:30am): "Despicable Me 3," PG

July 31st 2pm): "Toy Story," G

August 1st (10:30am): "Monsters Inc.," G

August 1st (2pm): "The Spiderwick Chronicles," PG

August 2nd (10:30am): "Incredibles 2," PG

August 2nd (1:30pm): "First Man," PG-13

True Vine Brewing: It's Getting Hot at the Brewery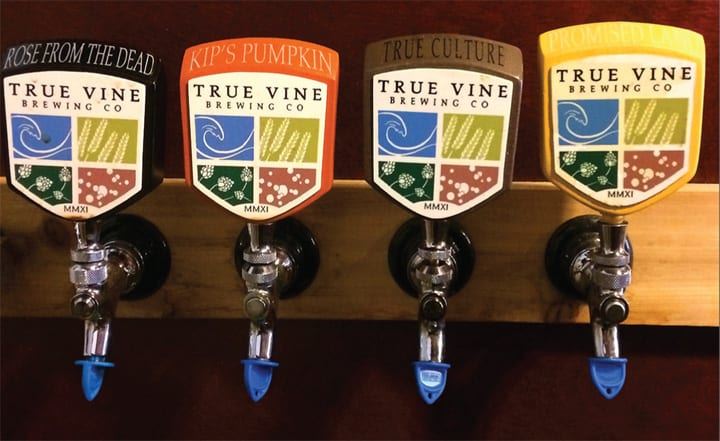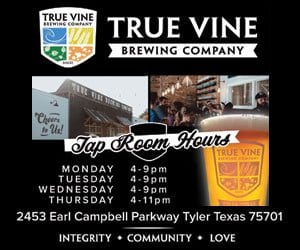 True Vine Brewing is located at 2453 Earl Campbell Parkway, Tyler. True Vine is open Monday-Wednesday 4-9pm, Thursday 4-11pm, Friday and Saturday 11am-11pm.
True Vine is a local brewery built and inspired by: Integrity. Community. Love.
True Vine is all about putting their neighbors before themselves and crafting brews that reflect the same, bringing people together and building community.
For more info go to truevinebrewing.com or facebook.com/truevinebrewing.
About True Vine:
Pay it Forward: Who Will You Cheers Too?
Pay it forward…with beer! Introducing True Vine's "Cheers To…" wall. If you know True Vine you know they love a good cheers, and they want you guys to be able to join in on those! So here's how it works: you come in and buy a "Cheers To…" card for someone not currently with you. Maybe it's a friend or family member, maybe it's for a teacher or veteran. You then write that person's name (or title) on the card, write them a note on the back, and stick it on the wall. The next time that person comes into the True Vine taproom, they can look for their name on the wall, pull the card down, and redeem it for a tasty brew!
Events this month are: