In Case You Were Wondering:  We Have Your Dog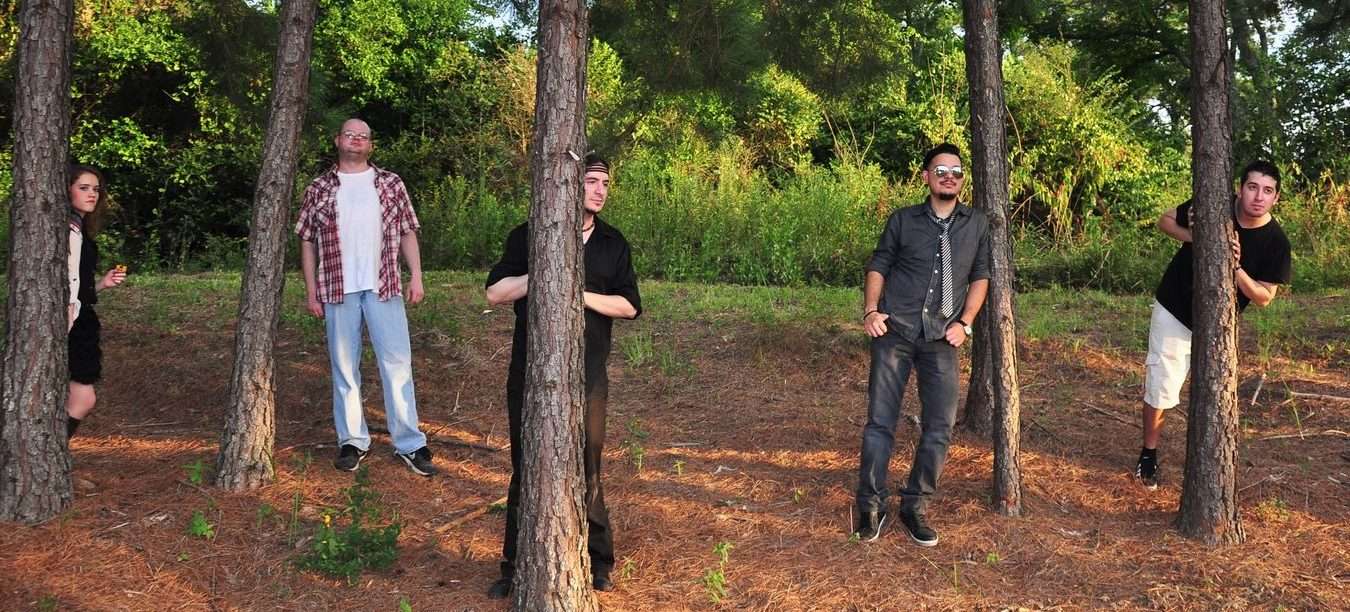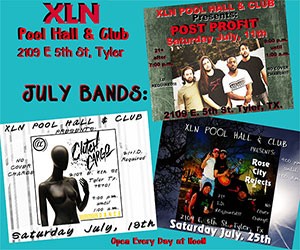 By Johnny Griffith
One of the great things about live music is the spontaneity you can get in a show you don't get from an album. The freedom to let the music take over and drive the performance is something magical you just don't get anywhere else. That being said, there's nothing worse for me than walking into a show by a new band and two or three songs in, having the realization that the next hour or two of your life is going to be listening to, essentially, minor variations of the same song or being able to predict exactly what you're going to hear next. Sure, if I've got a favorite band, there may be certain songs I want to hear every time I see them, but a great band knows how to keep the same set list fresh night after night.
Enter local Tyler band We Have Your Dog (WHYD). Now, besides the uniqueness of the name, this six-piece band delivers fresh treats night after night and is anything but predictable. With sweeping vocals, an eclectic mix of capable musicians on stage, and a refusal to fit into anyone's idea of predictable, WHYD is one of the more exciting live acts you can find on a stage in the area. We sat down with the musical collective this past month to see exactly what's up with my dog.
Johnny: So, who exactly has my dog and what is their musical background?
WHYD: Well, We Have Your Dog is made up of the following:
Cosmic Kenneth, who studied voice for multiple semesters at TJC and is a naturally talented singer/songwriter. 
Havaan, also a singer/songwriter but mostly self-taught with a few private lessons here and there to further her skill. 
Peabody Coltrane on guitar. He is a classical guitar player who graduated from UT Tyler with a formal academic study of music. 
Jackie Chernobyl is also on guitars. He is a self-taught guitar player who was classically trained on piano at an early age. Chernobyl channeled all his natural talent into the guitar and is most obsessed with making manipulation of feedback and molding sounds through FX pedals. 
TheMind on the bass. A classical guitar player studied at UT Tyler and TJC with a formal academic study of music. He is a multi-instrumentalist who is currently obsessed with mastering the bass. 
Haddad on drums. He is a self-taught drummer/percussionist. Volcanic with natural talent, Haddad is a multi-instrumentalist who specializes in banging things. 
Johnny: Where did you find my dog?
WHYD: Kenneth, Haddad, TheMind, and Chernobyl have been playing together and in different projects since high school in the early 2000's. Peabody and Havaan joined the band much later in the college years – around 2012-2016.
Johnny: When did the idea of actually looking for my dog first happen?
WHYD: Like we mentioned before, we had been in different projects together off and on for years, but specifically came together with the purpose of WHYD around 2015 and our first official show was at Click's in Tyler on October 22, 2016.
Johnny: So, What's the story with my dog's name?
WHYD: We Have Your Dog's name was put together out of the will to subvert the listeners expectations. We like to let the music speak for itself, rather than try and define a style of music according to the name. 
Johnny: When and where did you first find my dog?
WHYD: Our first gig was a party we threw at our house in October of 2015. We wanted to get a soft feel for our music and how it would resonate with some folks we knew. The results were us refining our show for an October release in 2016 at Click's Live. We had not added Havaan at this time. 
Johnny: Your sound and presentation is a bit out of the ordinary for this area, how have you found the reception to be with local dog catchers?
WHYD: We find that folks who are interested in listening to music love us! Folks who just want background music, not so much. We've always followed the philosophy of "Do your own thing." We Have Your Dog is always trying to refine our live show and at the end of the day, we do what makes us happy. 
Johnny: How did that dog sound evolve over the life of the band or was it pretty much the goal from inception?
WHYD: Our sound is ever evolving. One thing we want to stay away from is the cliche of "that band is good but all their songs sound the same." We don't have a particular sound in mind other than what starts to craft itself on the palette in the jam room. Our goal is to have all our members feel free in the creative process and the other members to back them up. All musical genres and styles are welcome in WHYD! 
Johnny: About how many dogs are being caught a month, on average, by the band currently? 
WHYD: We'd like to get to playing at minimum once a month! However, at this moment (Winter 2019) we are taking minimal gigs while we record our upcoming album "What Have You Done?" as well as rehearsing new tracks for our new live show coming Summer of 2020. 
Johnny: Do you primarily have dogs in the Tyler area or do you branch out to other areas often?
WHYD: Lately we have been staying in the Tyler area. As much as we love traveling, we like getting paid even more. So far clubs like XL'N and Click's Live treat us well enough that we stick around this area. We do love playing in Dallas and Longview when we get the opportunity though. 
Johnny: What has been the most memorable dog to date?
WHYD: We are always proud of our shows where we jam with our local counterparts Post Profit or Gypsum and The Travelers. Whenever we can, we make sure to share the stage to feature with each other on particular tracks. Those are always memorable shows, but our most memorable would probably be The Band Wars Competition that we competed in Shreveport, Louisiana. 
Johnny: Have you guys caught any dogs in the studio or are there plans for any studio projects coming up?
WHYD: We are current working on  several albums/projects. "What Have You Done?" is our main project; and "Sex, Money & Murder" is a concept and side project that we are creating.
We do most of our studio work in house. We do all our own tracking, then we have been contracting third party folks to mix and master. We'd like to give a shout out to Dejour Productions who have been really involved with our sound and how it will be portrayed. 
We have some stuff available on Spotify, ITunes, GooglePlay, Amazon and ALL the audio streaming services. We also have them available on BandCamp for a more personal purchase. Currently we have two singles: Kenneth lea, "Bite the Bullet;" and Havaan lead, "Equilibrium." 
We also have a forthcoming duet entitled "The Don" from a concept album we've been placing together on the side. 
Johnny: So let's say I want to come find my dog. What can I expect at a WHYD show?
WHYD: When someone comes to see WHYD, they will experience a diverse and evolving show. We want our audience to experience multiple feelings and experiences as they progress through our presentation. Our goal is that nobody can listen to one or two songs and feel as though they know what's coming the rest of the show.
Follow WHYD at: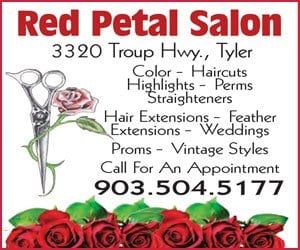 July 18th: Little Universe at True Vine Brewing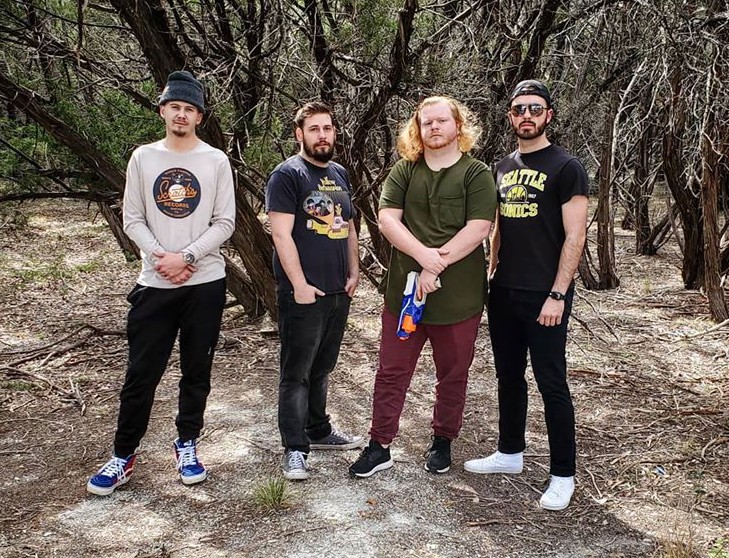 Little Universe returns to True Vine Brewing Company in Tyler Saturday, July 18, 2020, hosting the fourth edition of their "Party of Unison" concert series.
Party of Unison #4 will feature headliners Meredith Crawford Band as well as Meat Sandal, a liquid light show. Music is from 7-10pm; Christian Deibert, of Good Shed recording studio in Canton, will be running stage lights and sound. Little Universe opens with a regular set, Meredith Crawford follows, and Little Universe returns with a second set of longer jams and other surprises to close the night. "Never miss a second set!"
Included in Little Universe's second set will be the first live performance of their just-released four-song EP, "The Riot Part1: Looking Outward."
"The Party of Unison" will be at True Vine's expansive outdoor concert stage; physical distancing will be observed, but True Vine is open at full capacity so best to arrive early!
True Vine Brewing Company is at 2453 Earl Campbell Pkwy., in Tyler.
About Little Universe from Facebook:
In early 2017, on the heels of the split-up of his band, Fabian and The Breaks, singer/songwriter Fabian Michael Moran began the search to start a new project. By summer, bassist Preston Light and drummer Darrell Monk had joined forces to start crafting new material. Later that year, the three began working on an ambitious double album titled "Everything Is Nothing", a call back album to early rock and roll and 70's fuzz rock. They enlisted the help of seasoned studio owner/producer/engineer and close friend, Christian Deibert of GoodShed Studio in Canton, TX, and began tracking in the fall. But before the album's completion, the band was forced to take an 8-month hiatus for personal reasons. They never gave up on the album and reconvened the tracking after the break.
It was during the second birth of the band that lead guitarist Cameron O'Reilly was asked to sit in on one of the songs for a studio session. The band and he immediately found chemistry and Cameron was asked to join the band full time. Much of the previous guitar work Fabian had laid down was cut, and Cameron and he re-tracked guitar parts for more than half of the record. The album was released digitally on Halloween 2018 and physically in November 2018, almost exactly a year after its conception.
Quickly after the release, the band enjoyed radio play from TCU radio in Fort Worth and were featured on 97.1's Loud and Local, even before playing their first show. With roots in DFW and East TX, they began their multi-region show schedule and continue to stay busy life, as well as working on writing the second album. They plan on every record is a double album showcasing a wide variety of music genres and styles. They also plan to release singles and one of a kind merch for their most loyal fans.
They are quickly becoming known as one of the more solid outfits in the Texas rock scene, sharing stages with notable artists at iconic venues and gathering a fierce group of fans sending out the signal and spreading the message!
The name Little Universe came from Fabian's intense love of astrophysics and a Neil Degrasse Tyson reference. We are all our own little universe, comprised of the same ingredients that form the stars. The band slogan is "Stella Carmina", Latin for "Star Songs". Simply put, Little Universe means creation and inclusion. The band hopes to foster a culture of free-thinking, kindness, compassion, and art, as well as continue to make rock and roll on their own terms, with no rules!
Little Universe (4 of 5 are Canton residents) is:
Fabian Michael Moran (songwriter, lead vocals, guitars, and piano)
Cameron O'Reilly (lead guitar, backing vocals)
Chris Goodson (drums, backing vocals)
Jake Wilburn (bass, backing vocals)
Nick Schaefer (guitar, organ, sax, backing vocals)
Amongst Little Universe's past local shows was a memorable performance at the 2019 East Texas Music Awards at The Texan, in Athens.
More Info
LITTLE UNIVERSE: Website: www.littleuniverseband.com
FB: @Littleuniverseband
Insta: @Littl3Univers3
Spotify: https://open.spotify.com/artist/5v8o5CpfwY2o0Vd86ULK3S?si=oiJGNLgDQO2nSnk66EsBuw
Itunes: https://music.apple.com/us/artist/little-universe/806186975

Rose City Strong: Buy Cool Swag & #supportlocal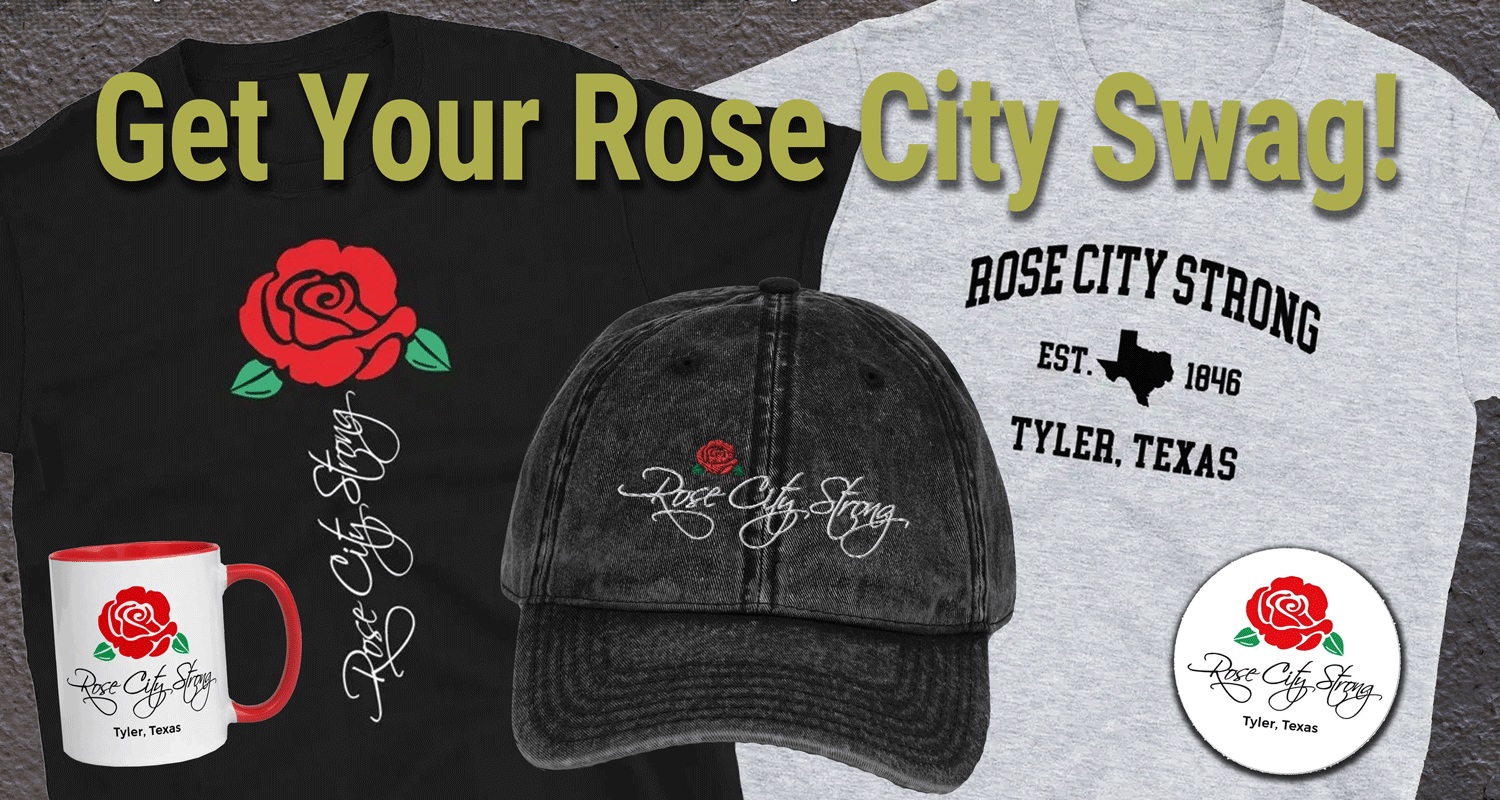 In these trying times, everyone wants to help and do their part. One way is to support local businesses. You can do so and get a cool t-shirt in the process!
VisitTyler and EGuideMagazine.com have teamed up and created a cool line of t-shirts, mugs, stickers, caps, and more!
Check out this cool swag and #supportlocal by being #rosecitystrong!

Live Music Guide, Tyler TX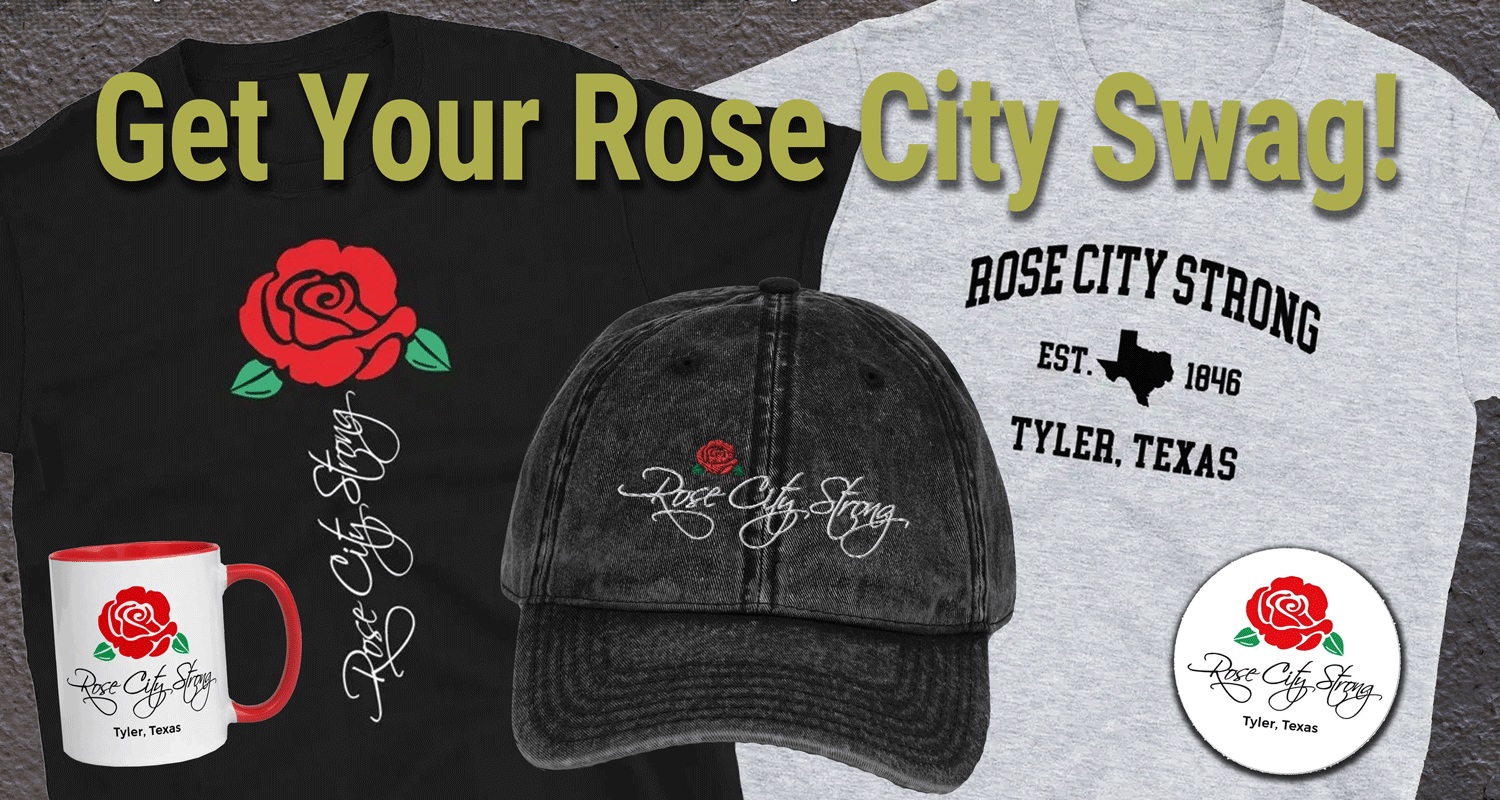 In the constantly changing world of Covid-19 pandemic, we at EGuideMagazine.com are making every attempt to keep our Big Calendar updated. However, we suggest that you still double-check with the businesses to confirm that the events are still happening.
To list or make any changes to this Live Music Gig Guide for #tylertx, please e-mail to eguidemagazine@gmail.com or text 903-530-2041.



---