Living Their Best Life:  2nd Childhood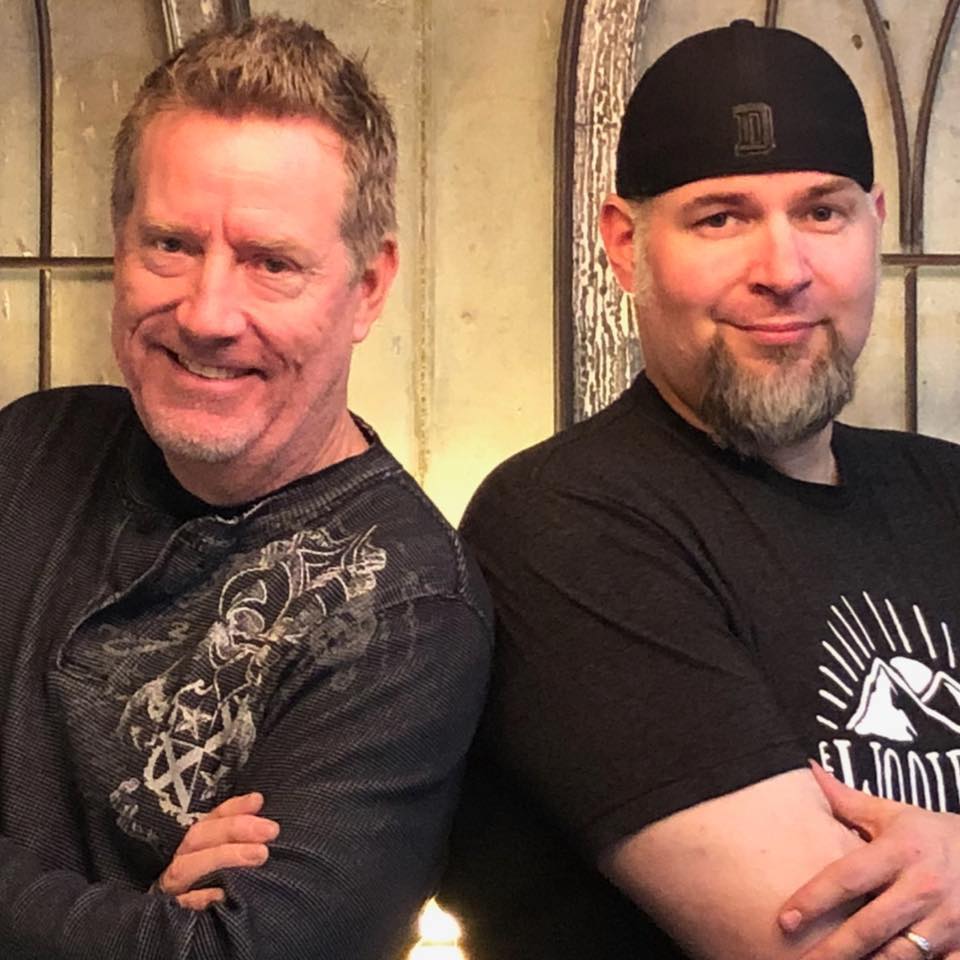 By Johnny Griffith
Childhood is typically a time associated with fun and laughter, and usually great memories when we think back on it. As we grow older, we don't necessarily have bad times, in fact we still make great memories, but we typically look back on those times in childhood as some of our best memories and wish we could relive those days. Well, there is a duo from East Texas who are doing their best to make this time of their life just as fun as those childhood days. So much so that they're even calling the band 2nd Childhood.
A pairing up of Tim Letsch on drums and Scott Garrison (Scotty G) on keys, 2nd Childhood serves as a creative conduit for these two friends who were both originally from the Metroplex, but got to East Texas as fast as they could and are finding themselves on more and more stages in the area. 
I was able to catch up to them this month to get a little more info on 2nd Childhood.
Johnny: So what do you guys do when you're not on stage?
Scotty G: Tim is the lead pastor of his own church, Crossroads Community Church of Lindale.
I was a worship leader for over 23 years and just recently retired from that profession.
Johnny: How did you two first meet?
Scotty G: Tim preached (as a guest speaker) one night for the youth group that I was leading worship for at Christ Central Church in Lindale, Texas. I later found out he was an incredible drummer and had him sit in with me a few times when he was available. It was as if we could read each other's minds musically! 
Johnny: How did you each get started in music, and give us a quick summary of your musical experience before 2nd Childhood.
Scotty G: The day I was being born, February 29, 1960, my dad bought a little Les Paul Jr. guitar that looked exactly like a mini version of his Fender Melody Maker guitar. When I was four years old, he sat down and taught me the 4-5 chords that he knew. I fell in love with it! By the time I was 6 years old, I was showing my dad complex riffs that I had been teaching myself. Guitar became a huge part of me. While other kids in my neighborhood were sniffing glue and smoking pot, I was writing puppy-love songs to the girls at my elementary and Jr. high schools. I began playing organ at the age of 9, drums by 12, and was producing my own multitracks by using two cassette tape recorders side by side. I would record the drum track on one machine, then play along with that recording while adding guitar onto the other cassette recorder and repeated this process till all the instruments and vocals were laid down. The quality of the finished product was just awful, but the songs were well received. I started playing piano and singing at Tony Romas House of Ribs in Dallas, Texas in 1979. Every check I got I would spend on a new piece of musical gear. I started out using their piano and after a couple of years I had acquired two more keyboards (playing bass on one of them with my left hand), a four track tape recorder, (for when I wanted to play guitar), and a huge sound system that would easily put me in the hospital today if I tried to move it. However, by 1985, I would be moving that stuff around to NINE gigs every week! I played gigs at six different locations and played seven nights a week and two afternoons.
Tim: Well, I started singing when I was five, and in spite of several attempts by many people to get me to shut up, I am still singing (totally kidding!). I, in all seriousness, started in church at age five singing. I tried instruments when I was younger, but was always too hyper to focus. I concentrated on singing through my high school years. I even quit the football team to join choir. The coach wasn't too happy with me. I went to a school called Southwestern Assemblies of God University (AKA SAGU) and majored in Vocal Performance. I travelled the country with a college group called the Harvesters. While I was at SAGU, I got inspired to learn the piano. It was a total God thing. I had wasted so many opportunities to learn, and I asked God if He would allow me to have one more shot. To this day, I know He birthed the desire in my heart and gave me focus to learn. So at age 17, I locked myself in a practice room and didn't come out until I knew I could play a couple of tunes. That led to me leading worship in the dorms for a while. I took a youth pastor job in the summer of my 17th year, and eventually took a Music Director spot at a church when I turned 20. There was one Sunday when a drummer didn't show up to play (I was about 21 years old), and the team needed a drummer, so I practiced for a while and filled in the best that I could. I got a taste for drumming and never put it down. I picked up a little guitar and bass, and started a contemporary Christian band called Fadestrange. We put out two projects, and then broke up, mainly due to people moving away. You can still find our project "Back There Again" on Spotify and iTunes. My first "professional" gig was with an oldies band called Bongo & The Point. Right around the time I left that band, I met Scotty helping him out with worship, and it was an incredible time filled with musical chemistry. Like he said, "It was like we could read each other's minds." We've been playing music with one another in some capacity ever since. We both took a dueling piano job, and wound up gigless. I play drums and sing now for a living. If you would have told me that even 10 years ago, I would have laughed in your face in disbelief. 
Johnny: When did the idea of you two starting a two-man wonderband first come up?
Tim: I think Scotty had an offer in Lindale to play a solo gig. He asked me to join him and it went so well, we decided to pursue it further. 
Johnny: What was behind the decision to just go with a two musician lineup?
Tim: I don't think we ever set out to keep it a two man lineup, it just sort of happened that way. We haven't really needed a third due to Scotty's mad bass skills on his left hand. When the situation calls for it, we have brought in a bass player, but we just haven't needed the third that often. It has been to our advantage, though. You can play for a lot less money, and fit into a lot tighter spaces than a four or five piece band can. 
Johnny: And the name? Whose idea was that?
Scotty G: That was my idea. We're both born again Christians with a second chance at life, but we're also reliving our childhood by playing great old songs that we grew up with. Most of those songs bring back fond memories for people our age and a little older. I had actually formed a three piece band years earlier with the name 2nd Childhood, but when I was offered a good paying, full time position as a pianist at a dueling piano bar, I couldn't say no. The band went one way and I went the other. Soon after that, I would realize that I had made a very poor decision and wound up with no job after a few months. But the other guys graciously brought me back into the band, now named The Tuxedo Cats which Tim and I are both proudly a part of to this day.
Johnny: You guys have a pretty eclectic mix of sounds in your extensive catalog, but if you had to categorize yourselves, where would you say your wheelhouse is, sound-wise?
Scotty G: I would call us a Baby Boomer Dance Band. We don't really appeal to college age kids much. They don't seem to relate to awesome lyrics, great chord changes, and stuff you can easily sing along to. But I guess every generation of musicians before me probably said the same thing…"These kids today!"
Tim: We have just grown up with these tunes that we are playing. They are a part of us. It's hard to pour yourself into a song when you don't identify with it. I think that goes both ways…for the artists playing and the audience listening. If it doesn't speak your musical language, you aren't going to be able to understand it. That being said, there are songs that we do play that college age kids love. Artists like Mumford & Sons, Ed Sheeran, Charlie Puth, Niall Horan, George Ezra…but they are songs that we as performers can identify with and put ourselves into. We have nothing against the other artists, we just have preferences like everyone else does. 
Johnny: Are you ever trying to mix in any originals? 
Scotty G: I do some of my old country original stuff from time to time, but most of my original songs are contemporary Christian. I was a worship leader for so many years, I can really only write about my first love, Christ.
Tim: I empathize with Scotty. The only thing that ever comes out of me when I write original tunes is Christian music. I have even tried to write love songs for my wife and I can't. The songs just end up being a love song to Jesus.
Johnny: About how many shows does the band try to play a month? 
Scotty G: We are the house duo every Wednesday night at Texas Music City Grill (formally Coyote Sam's) in Tyler and every Thursday night at Texas Music City Grill in Lindale. We also work with the Tuxedo Cats every Friday and Saturday night. On top of that, I play several solo gigs at retirement homes all over Tyler. So for 2nd Childhood, it's a steady eight gigs per month, but I'm doing about 25-30 gigs every month.
Johnny: Any challenges specific to having just two members on stage?
Scotty G: We haven't come across one yet!
Tim: I mean obviously it's difficult when someone asks for Bohemian Rhapsody with just two guys. We just can't, and won't, even try. We love the tune, but it just isn't meant for a two piece band. Other than that, we haven't found many musical mountains that we aren't willing to climb as a two member band. 
Johnny: Are most of the gigs in the East Texas area or do you travel out of the area at all? 
Scotty G: Most of our gigs are right here in Tyler and Lindale, but if the money's right…have keyboard and drums…will travel!
Johnny: What are you most proud of, as a band, at this point into it? 
Scotty G: Our friendship is first and foremost. 
Tim: I wholeheartedly agree!
Scotty G: I know if I lost both my arms and couldn't play music anymore, Tim would duct tape a kazoo to my face and figure out a way we could still work together. Tim is a great musician, and an even better friend. 
Tim: We both want our friendship to show the faithfulness of the wonderful God we serve; I am most proud of that. Yes, I got my big break from my buddies in Bongo and the Point, but it was Scotty that introduced me to the boys in the Tuxedo Cats. If it wasn't for Scotty, I don't think I would be playing professionally. Scotty is my best friend on and off the stage. We believe in and trust one another. That is something that I am also extremely proud of. 
Johnny: What has been your favorite moment, on stage or off, as a duo so far?
Scotty G: 7pm every Wednesday and Thursday night! That's the time we take the stage and look out at the same die hard fans who never disappoint, plus a few new faces every week. 
Johnny: What is in the works for 2020? 
Scotty G: Tim tells me he wants to start writing again, so we may have a little something put together this year. Finding the time between gigs is my biggest challenge but you'll never hear me complain about that.
Tim: Yeah, I am getting the itch to write and record again. We definitely plan on developing the awesome relationship that we have with Tyler and surrounding areas. We love this area! We love the people! We are so excited for what the future holds, and you never know, an original project may be on the way, but until then we would love to entertain you every Wednesday at Texas Music City Grill in Tyler' and Thursday at Texas Music City in Lindale, formerly known as Love & War at 7pm.
Johnny: What experience do you hope first timers will have at one of your shows?
Tim: We want everyone who comes to have a blast. We love to see smiles and laughter. We want first timers to experience good music and a friendly couple of guys that they can relate to. There are so many incredibly talented bands out there, we are just one of the many. We know people have a choice when it comes to entertainment. We want first timers to experience the appreciation we have for every person that comes to hear us, and to leave a little, or a lot happier than when they came. 
Check out 2nd Childhood at facebook.com/2ndChildhoodtheband/.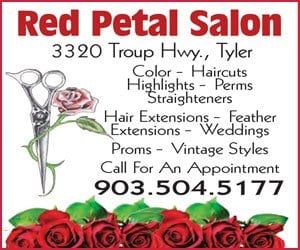 Rose City Strong: Buy Cool Swag & #supportlocal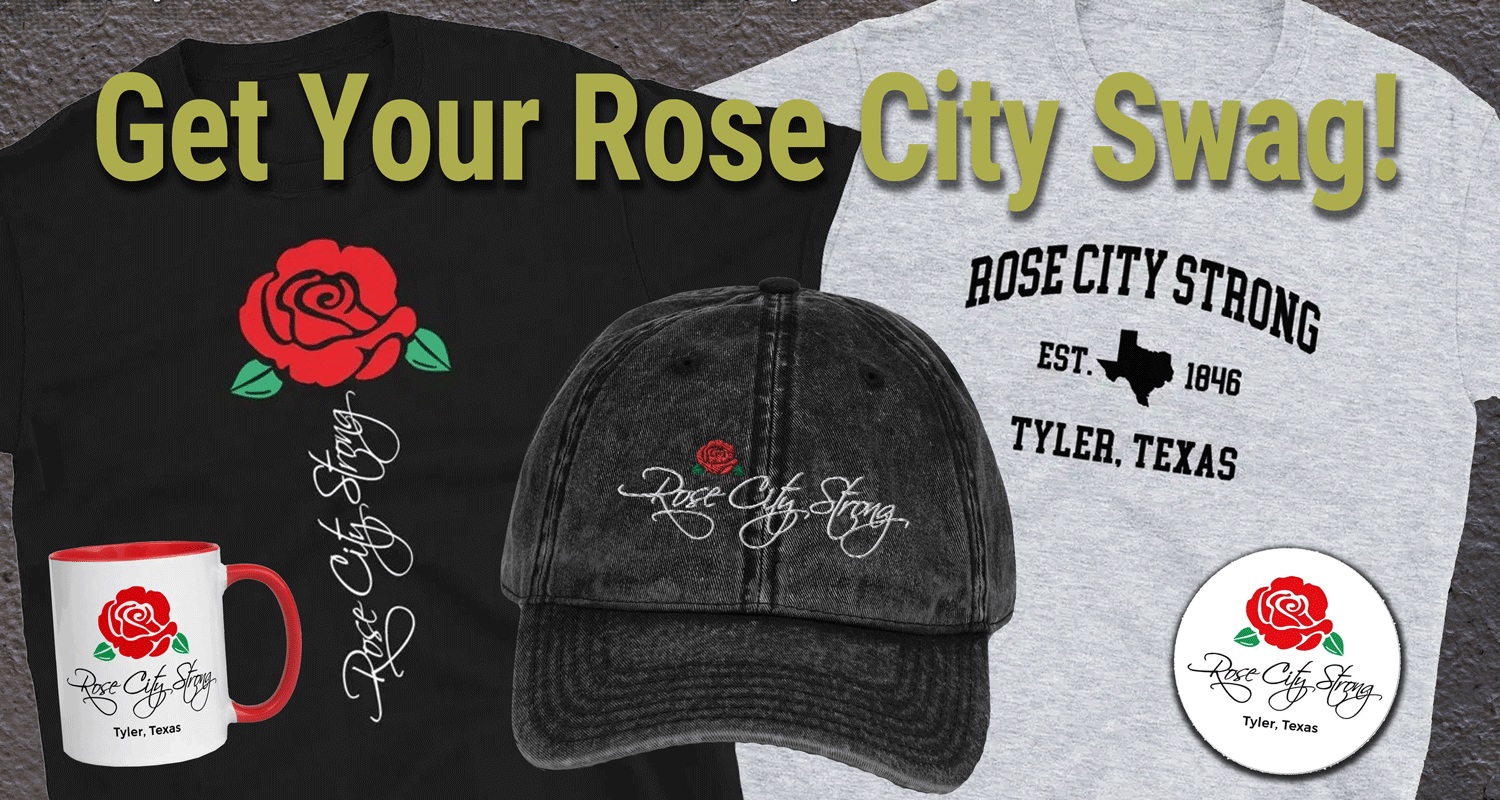 In these trying times, everyone wants to help and do their part. One way is to support local businesses. You can do so and get a cool t-shirt in the process!
VisitTyler and EGuideMagazine.com have teamed up and created a cool line of t-shirts, mugs, stickers, caps, and more!
Check out this cool swag and #supportlocal by being #rosecitystrong!

Live Music Guide, Tyler TX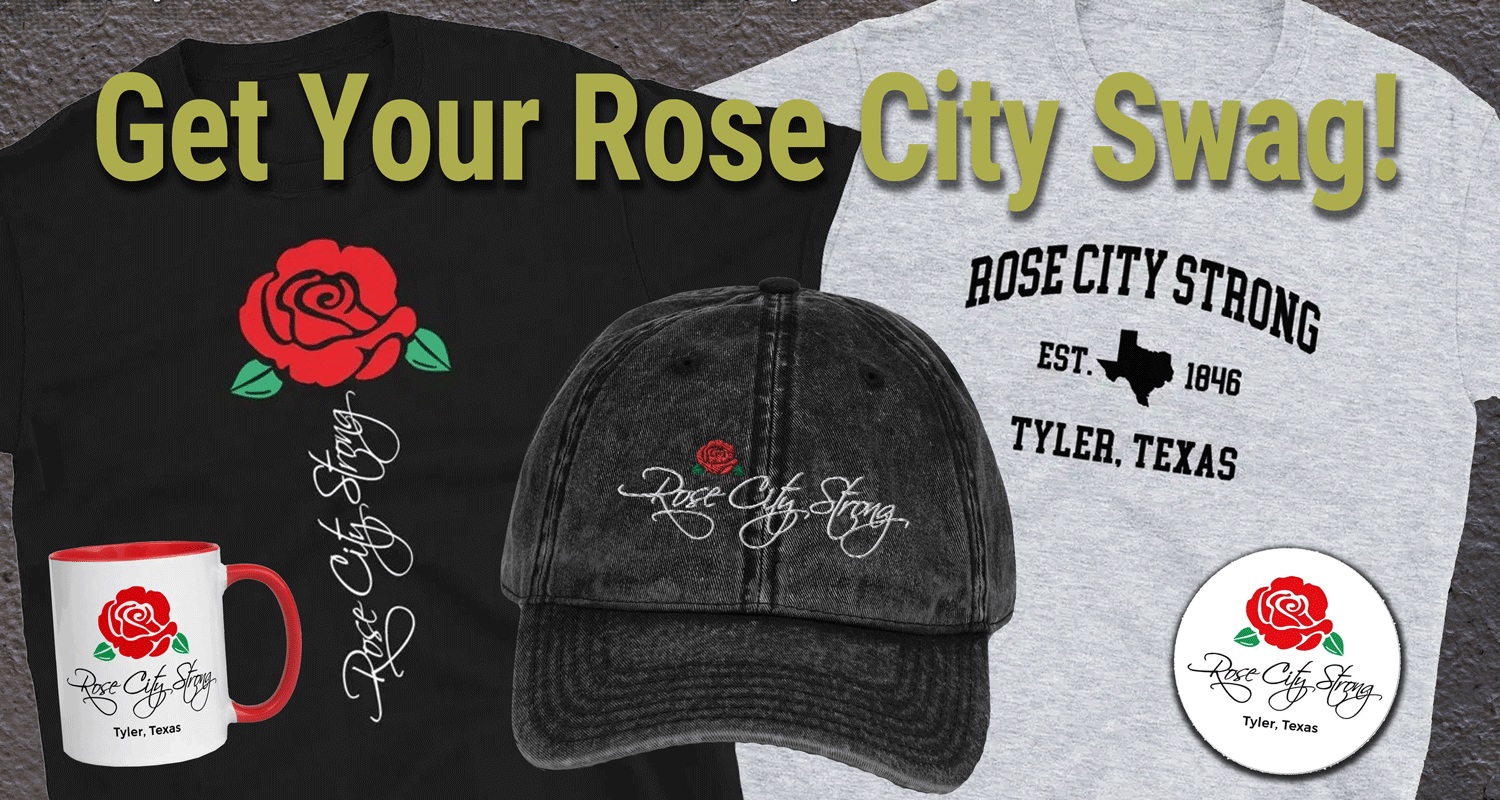 In the constantly changing world of Covid-19 pandemic, we at EGuideMagazine.com are making every attempt to keep our Big Calendar updated. However, we suggest that you still double-check with the businesses to confirm that the events are still happening.
To list or make any changes to this Live Music Gig Guide for #tylertx, please e-mail to eguidemagazine@gmail.com or text 903-530-2041.



---
XL'N on Fifth: We're Back & Rockin'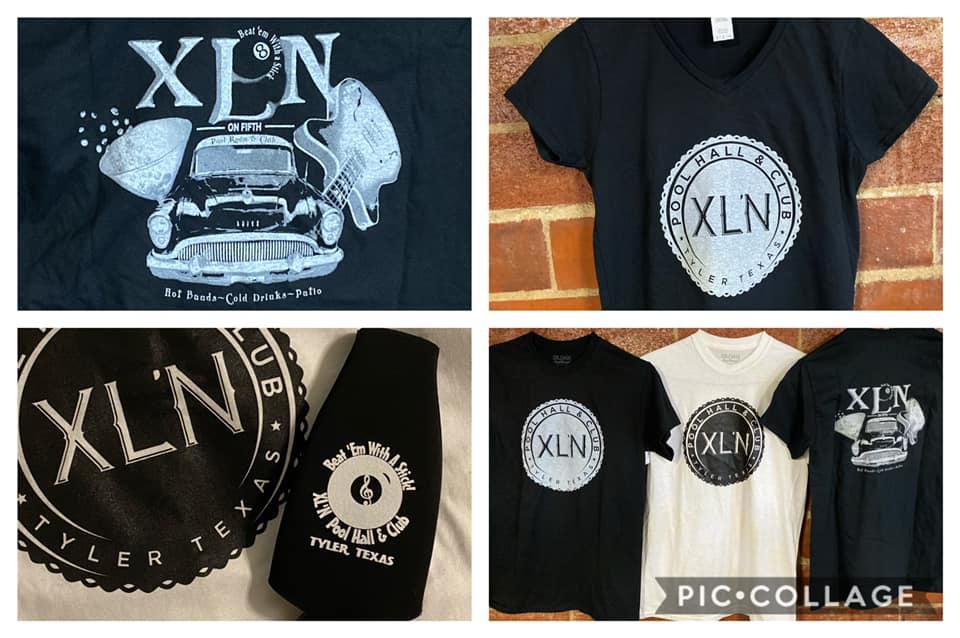 Order T-shirts, Koozies & More HERE!
---
XL'N Events & More:
---
By Amanda Main
Some patrons have dubbed XL'N On Fifth the "Cheers" of Tyler. The club started out of a love for billiards, but out of necessity grew to include a members-only bar and live music venue.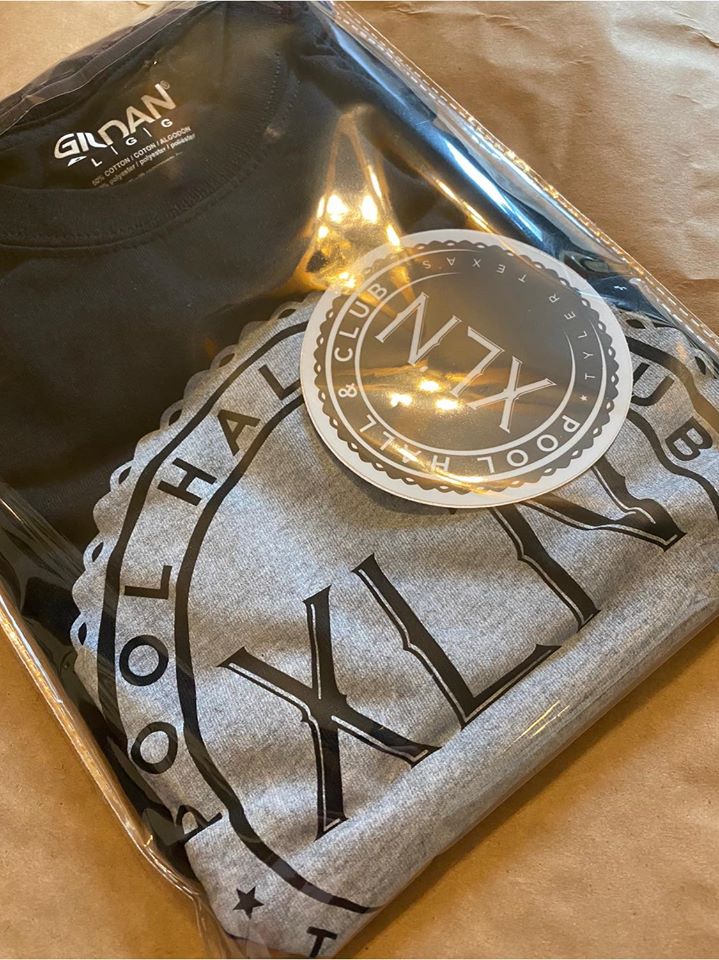 Owners Donald Griffith and his wife, Robin, opened the club and pool hall in January 2006.
"Neither of us have backgrounds in running a bar. This was our first rodeo," Robin says. "He's big into pool — he plays in a pool league, but the pool hall is not the main business, it's the club."
Donald chose the name XL'N, which stands for 'Excellin'.
"We didn't want a cute little name like 'Corner Pockets' or 'Side Pockets' or 'Rack 'Em,' or anything like that," Donald says. "I told her that it doesn't matter what the name is, if you have a good place, then the name won't matter."
Robin chimes in with sarcasm: "I think it proved it, didn't it? 'XL'N.' Yeah, I think you proved that theory."
Robin says the business was a huge undertaking for the couple to open. In the beginning, the only thing she liked about the building when Donald first showed it to her was the painted wall, where musicians now play. That's because the wall is the original, outside wall of an old lumber yard from, she estimates, the 1950's. When they purchased the building she says, "there was a pile of lumber with nails in it and there were no lights. There was an extension cord with light bulbs on it, but somebody had come in and taken all the copper out to sell. They just stripped all the wiring out of the place. It was just a gutted mess of a place, and we spent three months working on it before we opened."
But that was many years ago and the business has come together nicely. What makes the establishment truly special, the Griffiths says, is the people — the people who work there and the people who frequent there.
"It's a family of friends," Robin says. The business' motto is "Where Good Friends and Good Times Come Together." Robin says they consider their regular customers like family, as well. "We're a comfortable, laid-back place. Anybody can come here. A woman can come in by herself and not feel weird."
On another note, she also adds, "I don't like to be called a mom and pop joint, but I guess we really are. We are about the people, our customers, our friends. As with any business or club, if you don't like the people that hang out there, you're not going go there but that's not the case for us. We have lots of great regulars. And we don't allow any craziness. Our regulars know that if you cause any problems you will be banned from here. I'm like the mama hen when it comes to keeping XL'N fun for everyone."
Never a Cover
"Always free" meaning there is never a cover charge, except on one night of the year: New Year's Eve, when Robin will fix up a big feast including shrimp, black-eyed peas, and cabbage, among other foods. But even that night, the cover is only $10, and she says it's well worth it since it includes her home-cooked delicious (and legendary) food.
The Pool and Drinks
Happy hour starts early at XL'N from 12 noon to 5pm.
XL'N is home to six custom, 8-foot Olhausen pool tables. The playing rates are a super deal from 12 noon to 5pm. Two people can play unlimited games for a total of $5 between those hours. After 5pm the pool rate is $6 per hour for two players.
Robin and Donald are proud to host amateur American Poolplayers Association (APA) Leagues at their bar. They meet to play at 2pm on Sundays and about 7:30pm on Monday and Tuesday evenings. XL'N has been featured in the APA Magazine as the best place to play pool in East Texas.
The league players play "8-ball and 9-ball," Robin says. "There are always teams that are looking for someone to play. They need all skill levels, from beginners to put-your-kid-through-college kinds. They rank them because a team can not have too many high-rankers."
More Info
XL'N is located at 2109 E. Fifth St., Tyler, (903)535-7956. You can
follow them on Facebook at facebook.com/XLN.Pool.Hall.
XL'N is open 12 noon to 12 midnight Sundays – Fridays and 12 noon to 1am on Saturdays. All ages are allowed before 7pm; 21 and older only after 7pm.