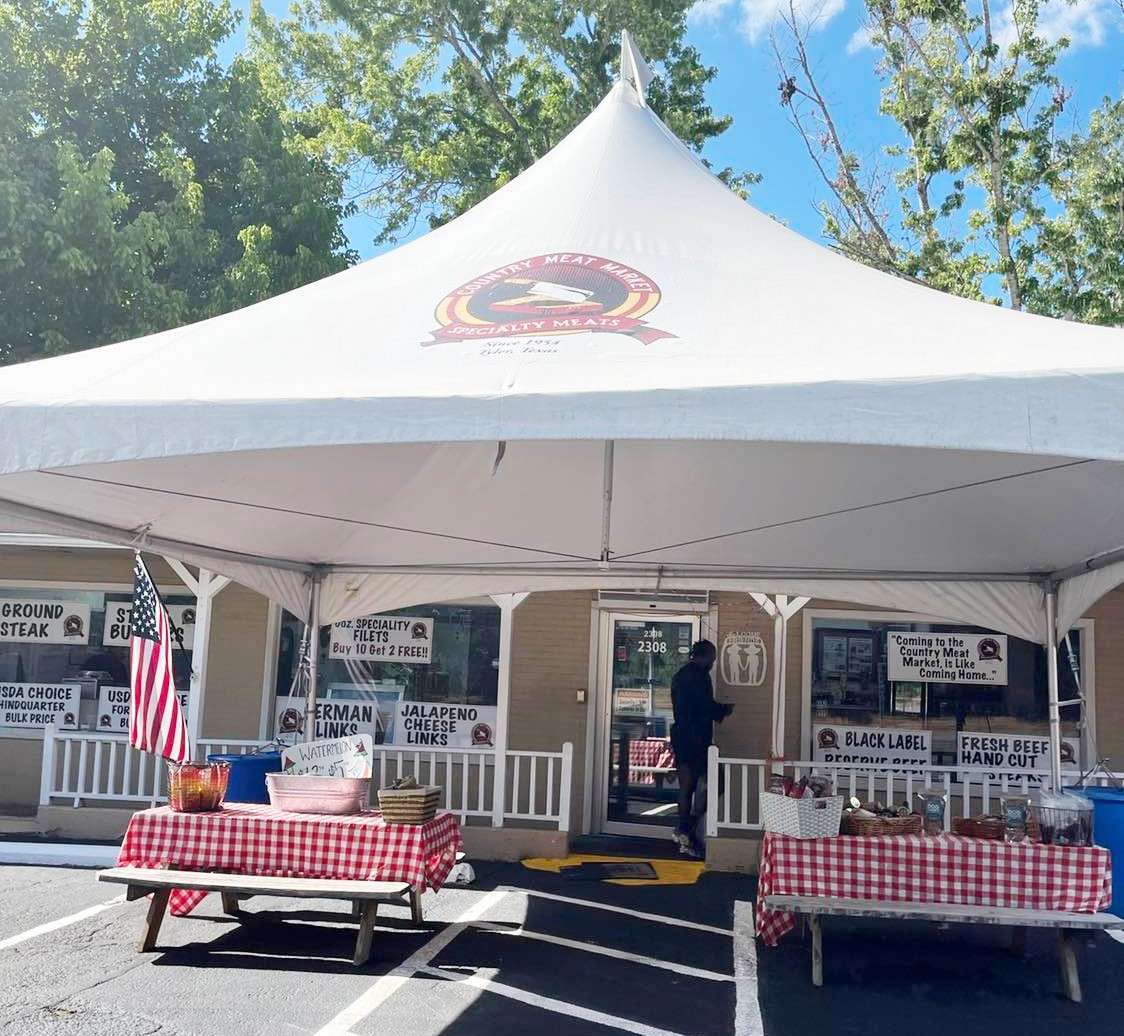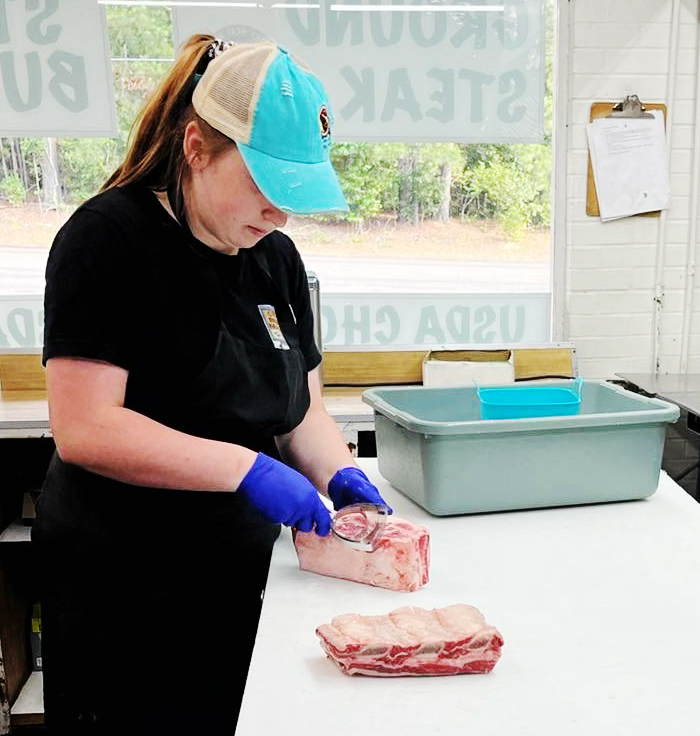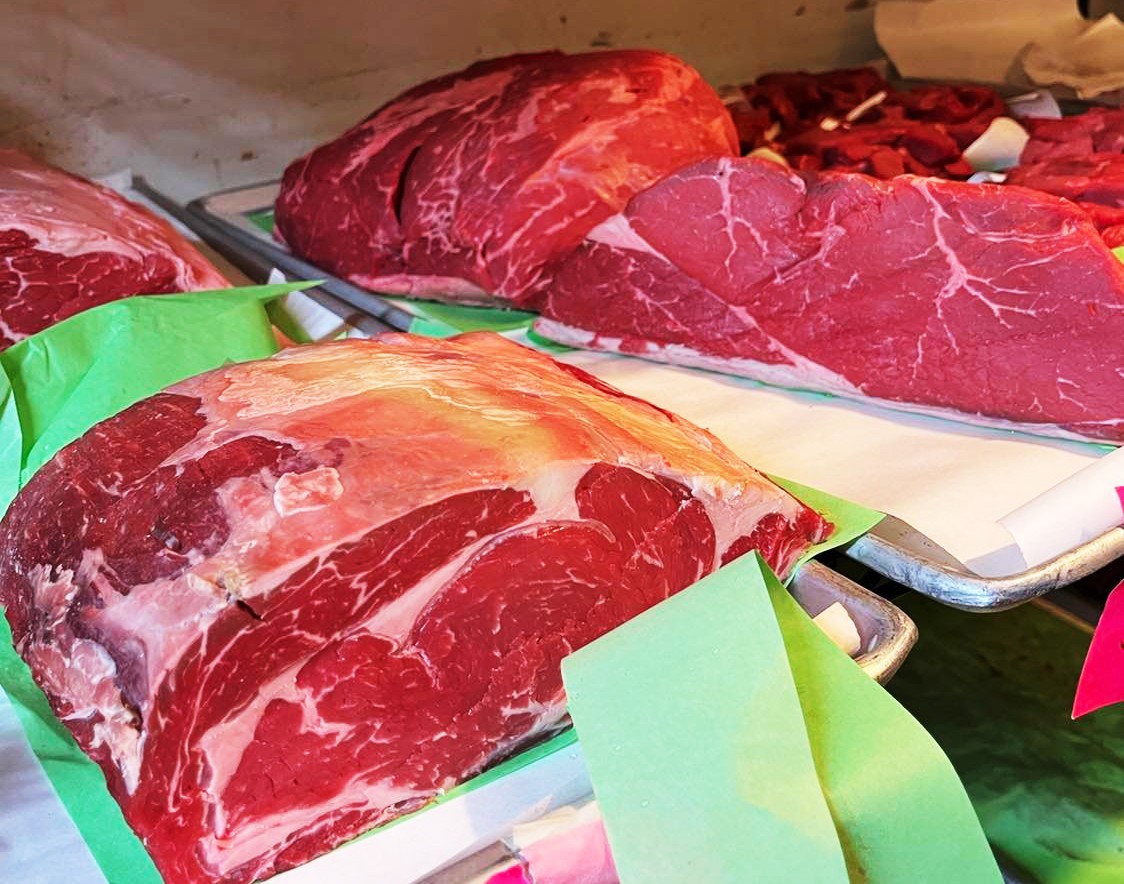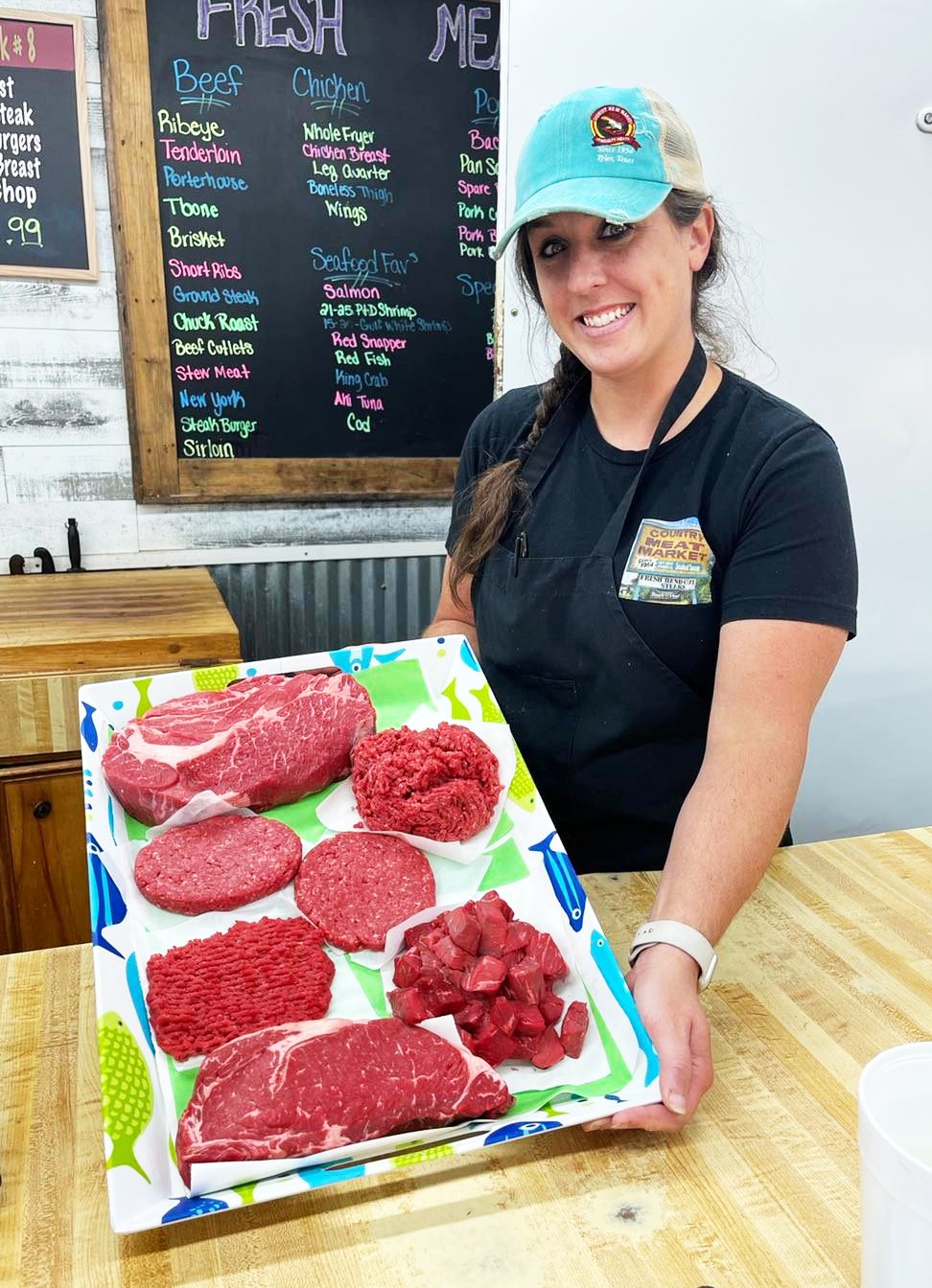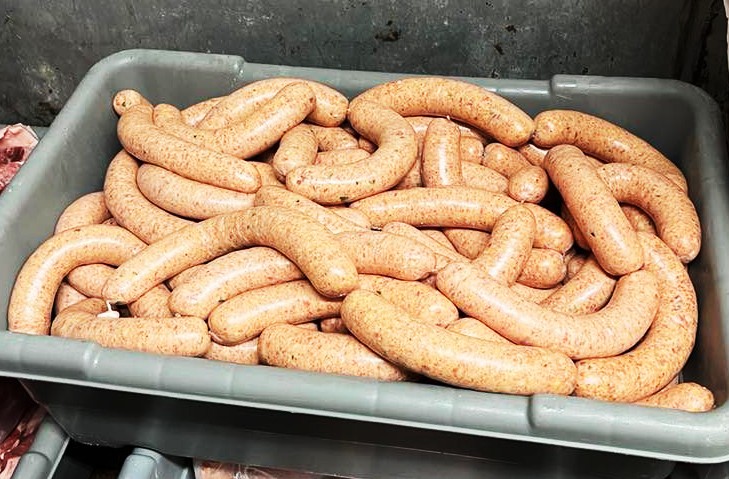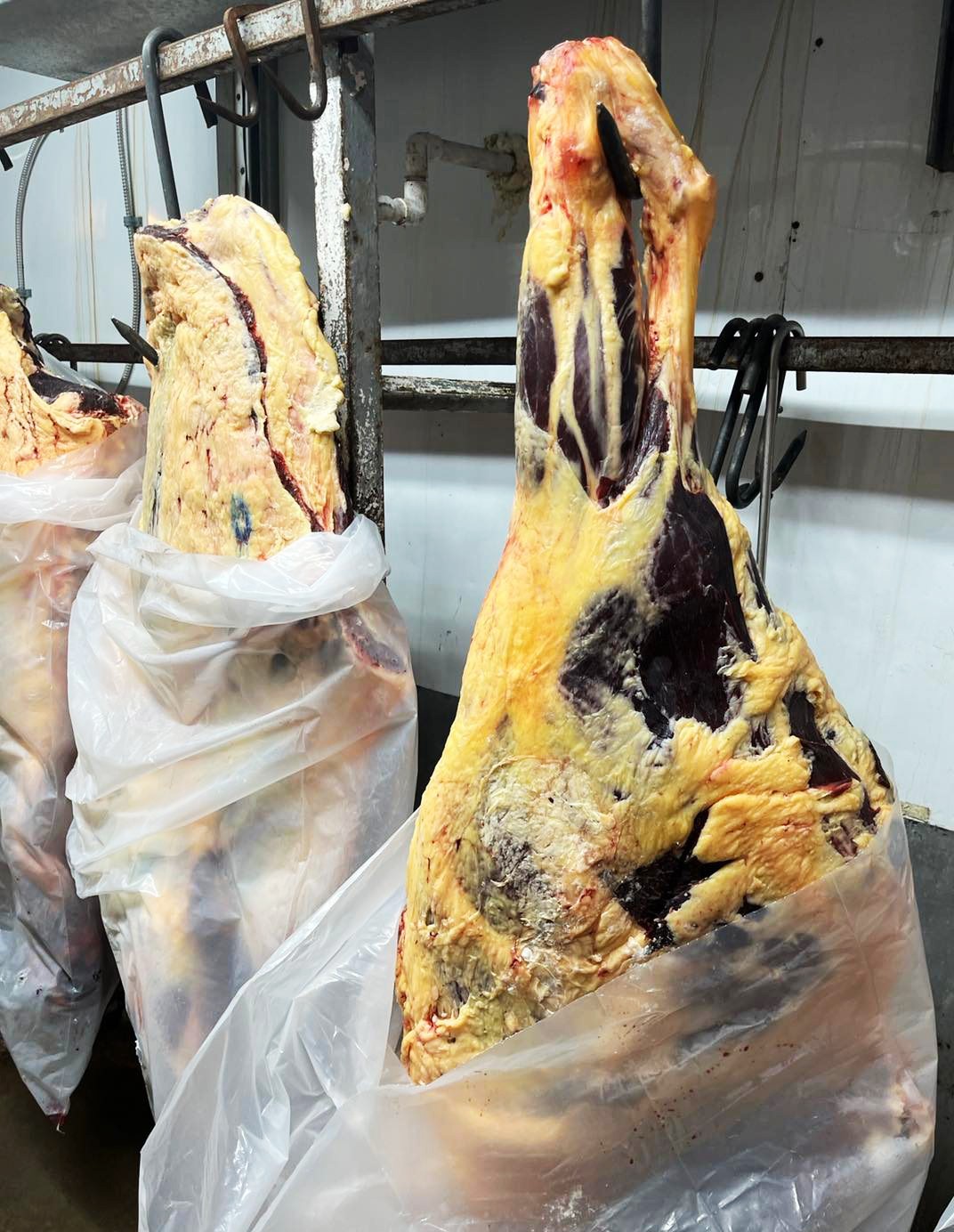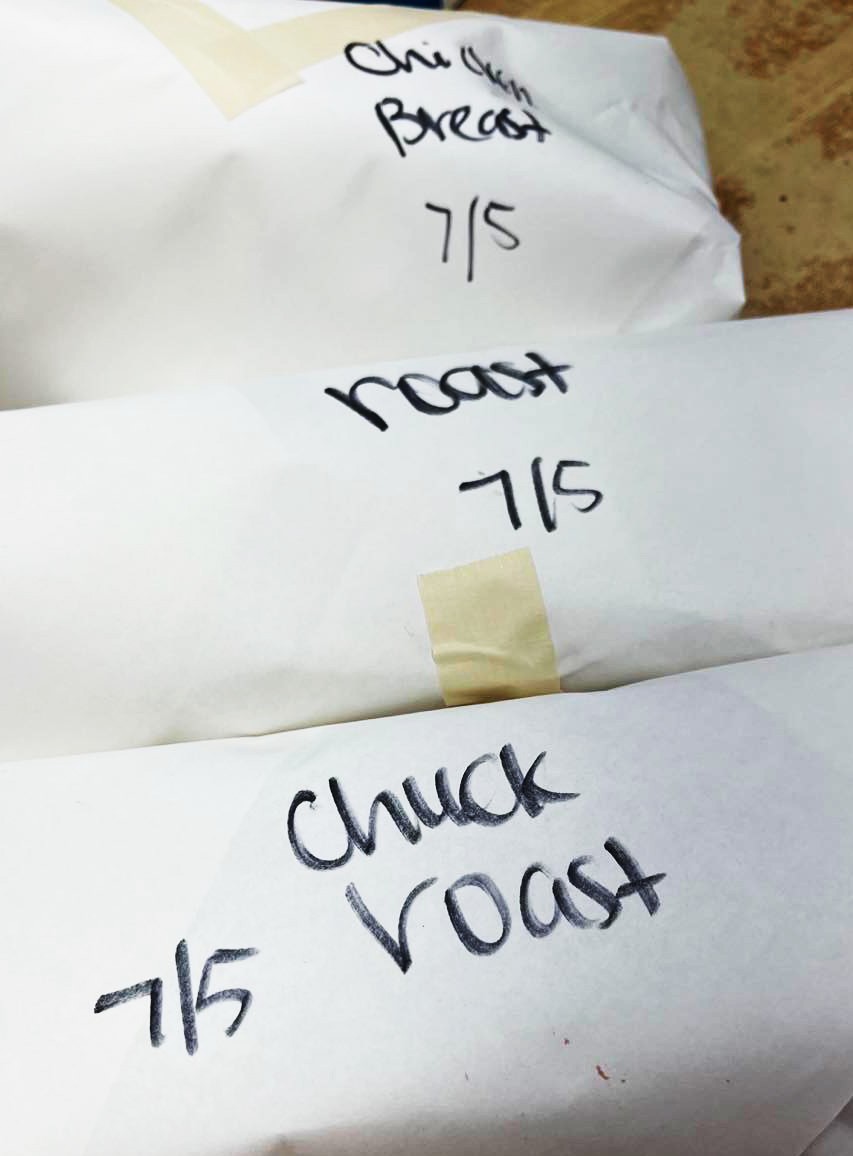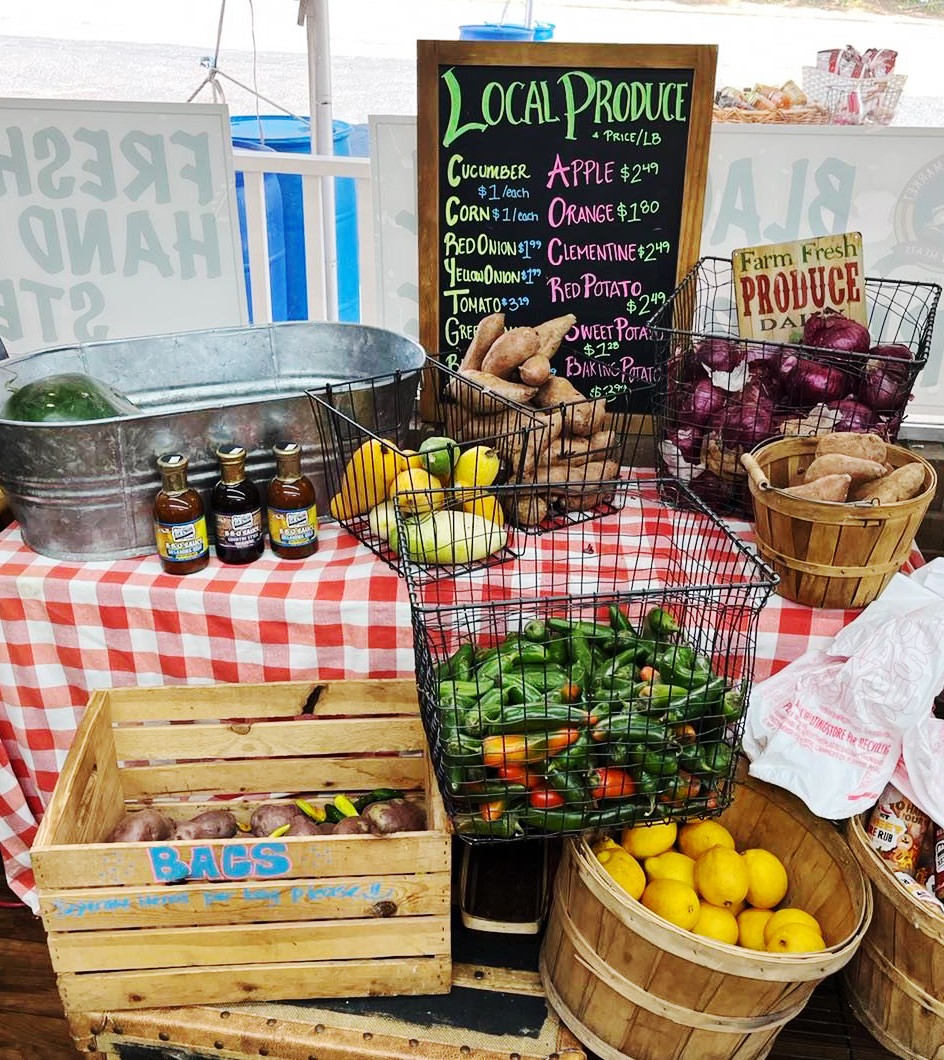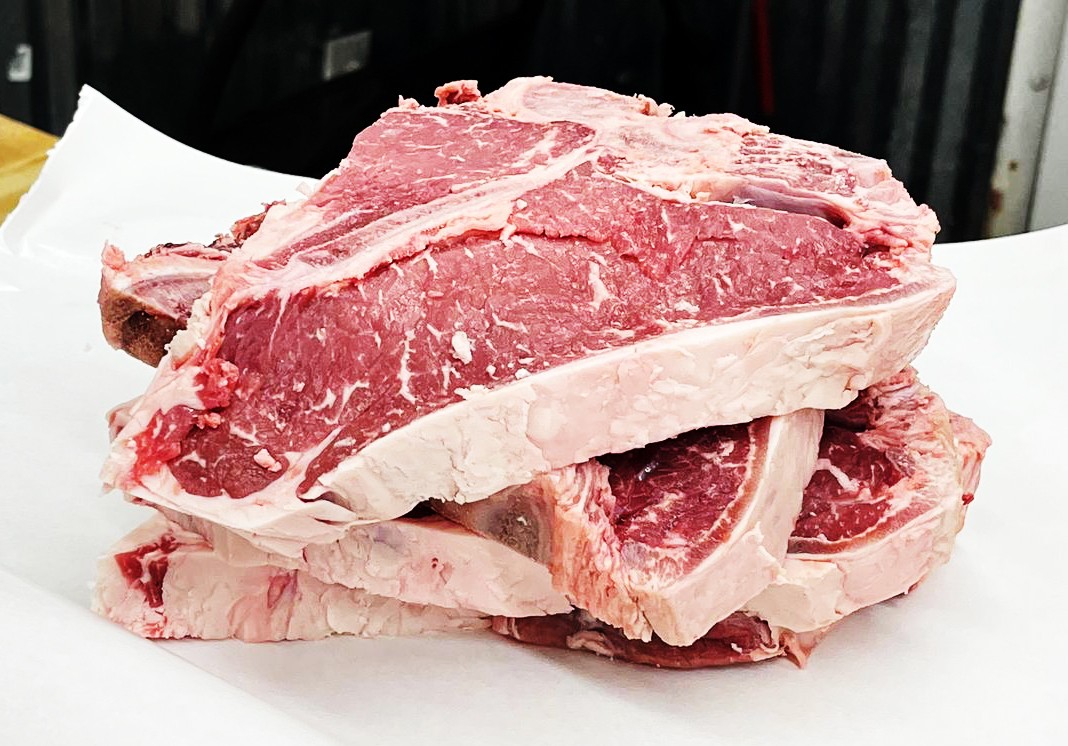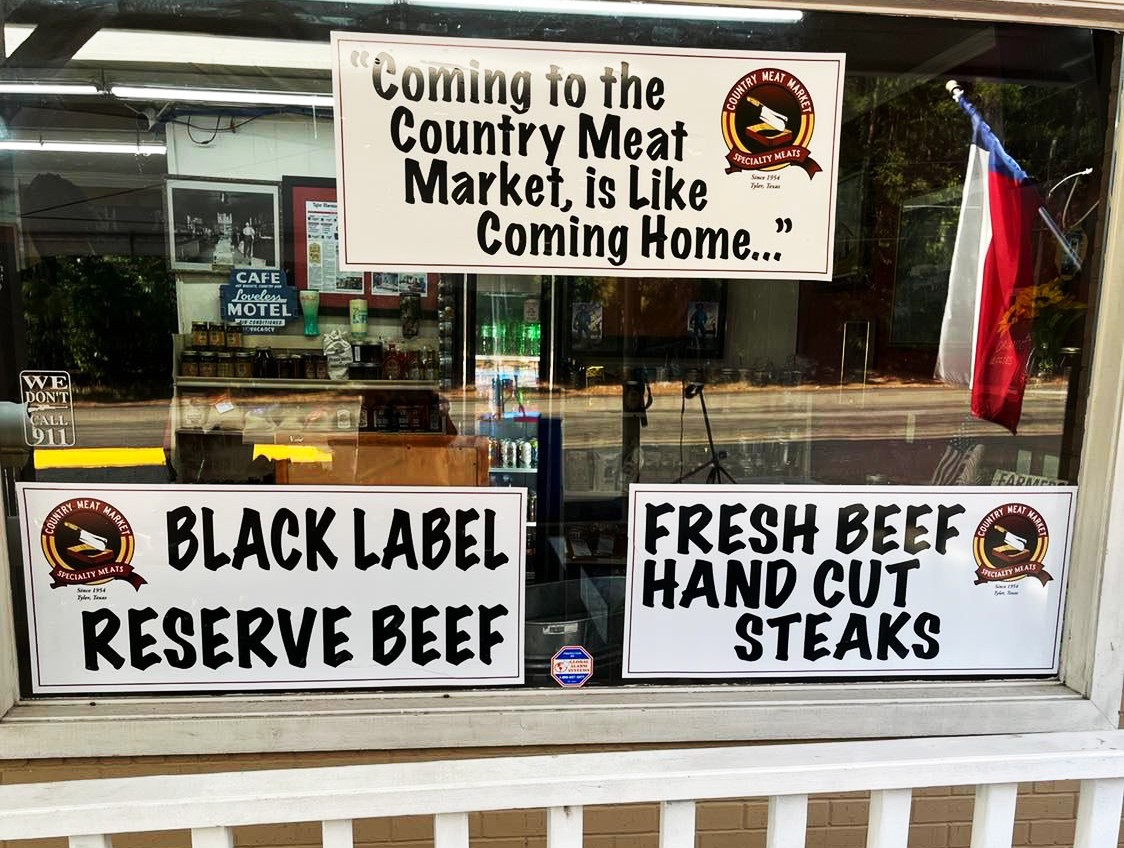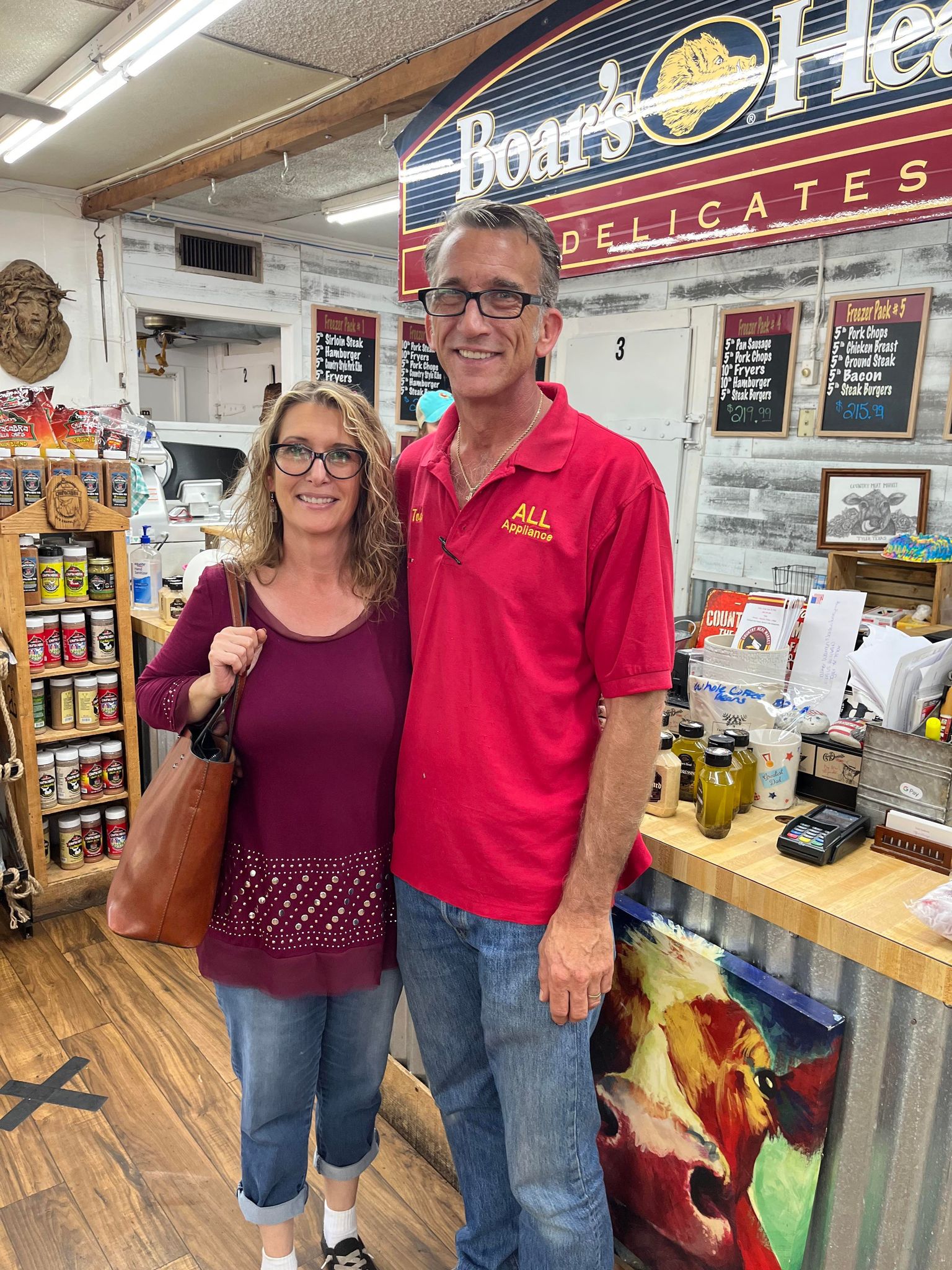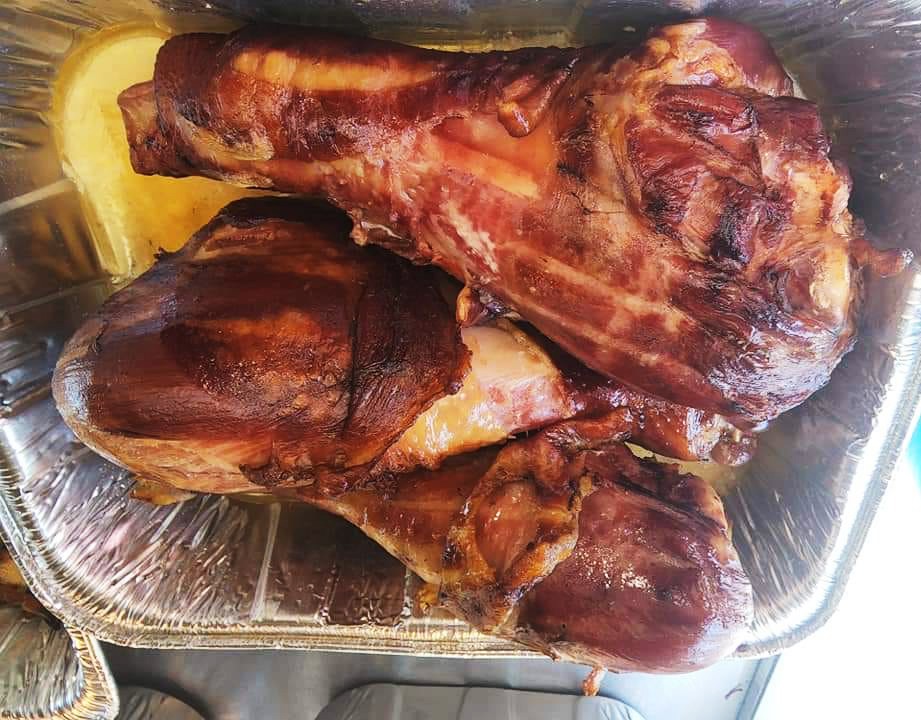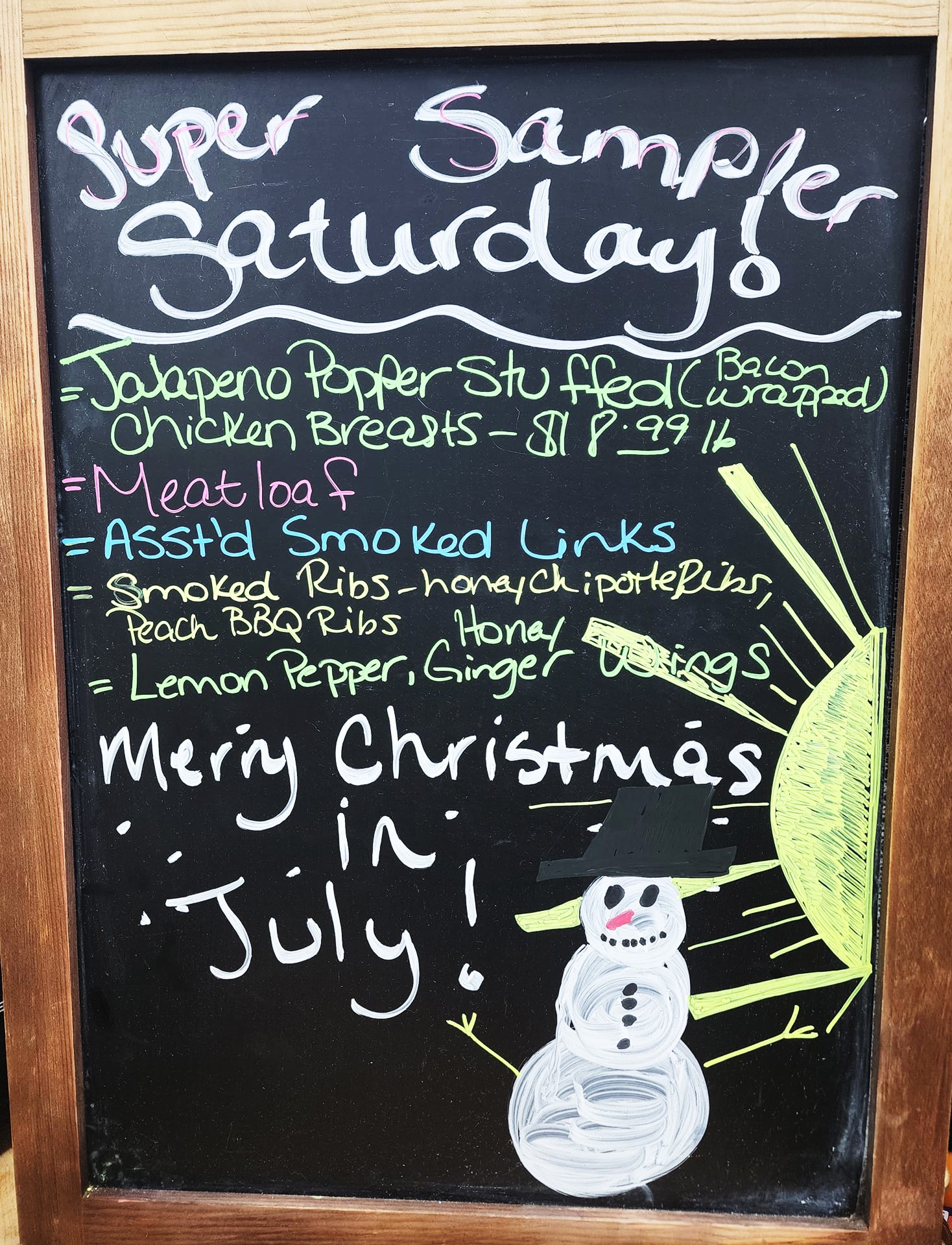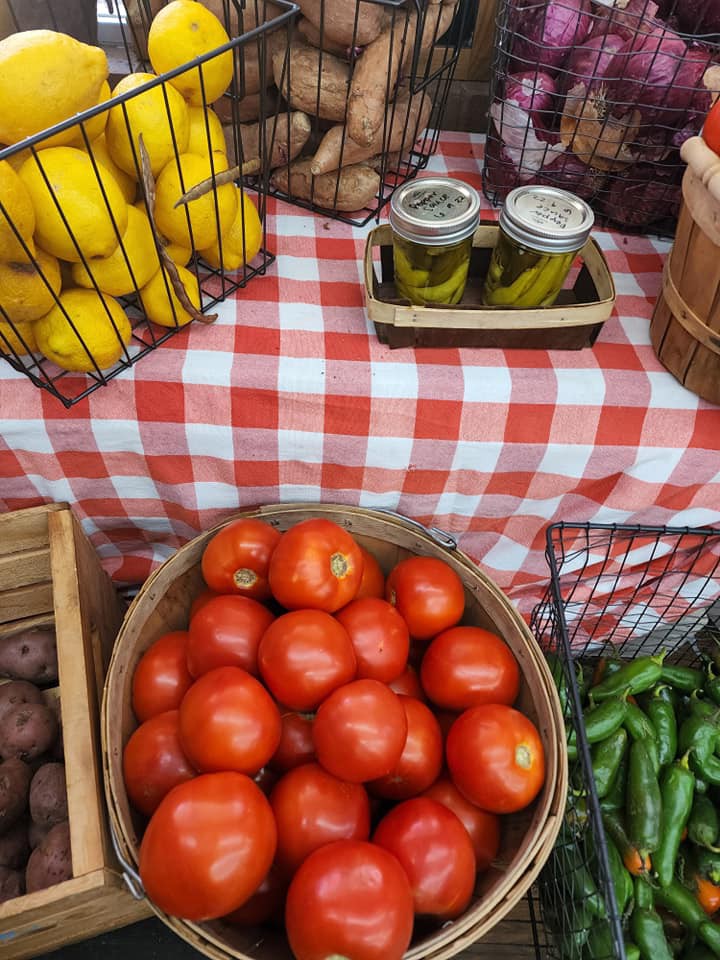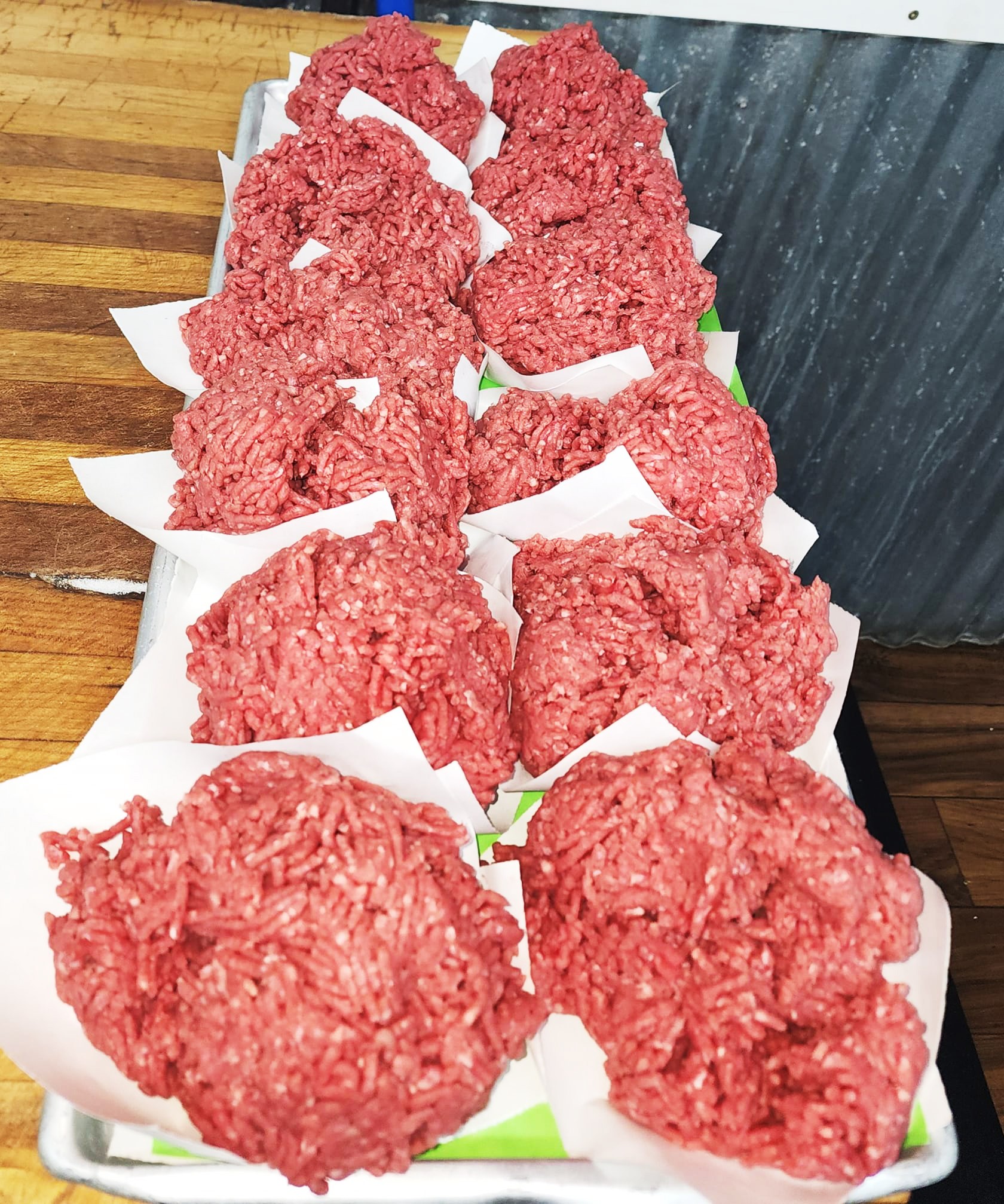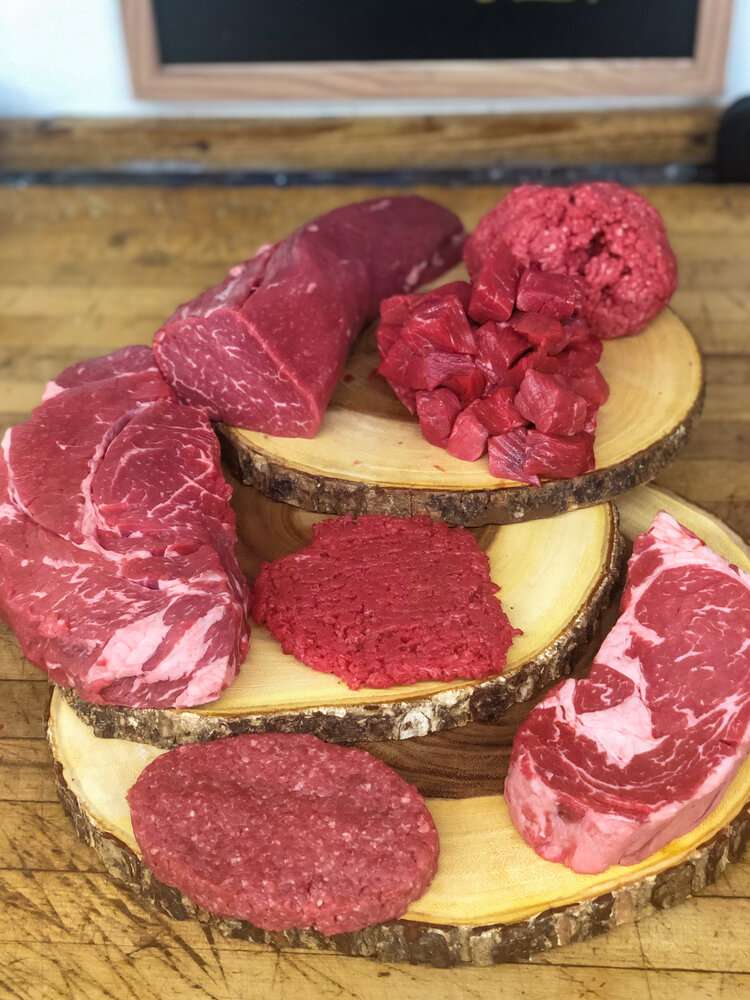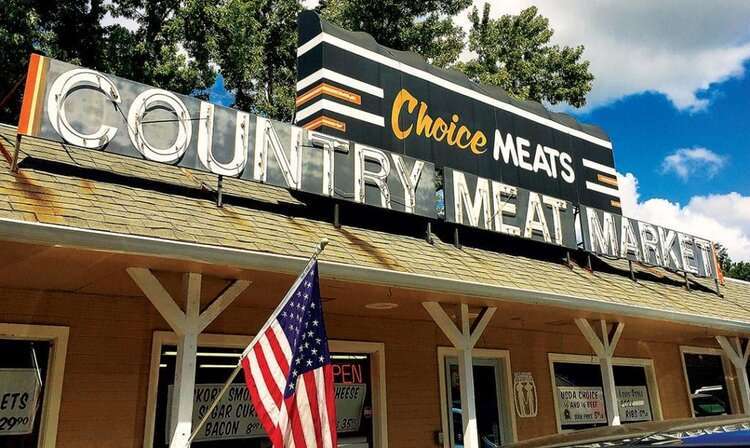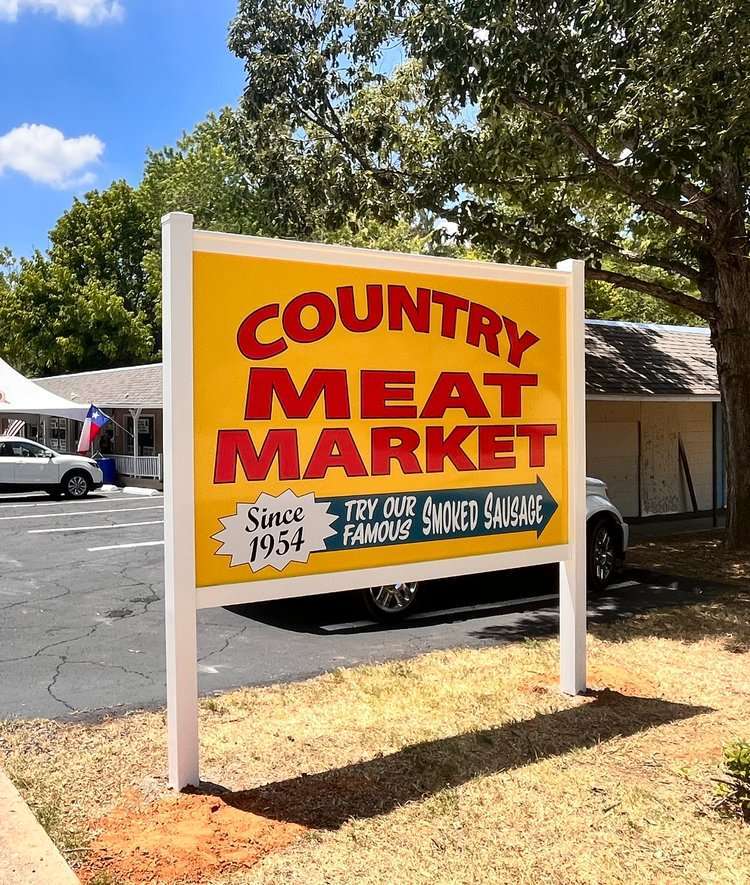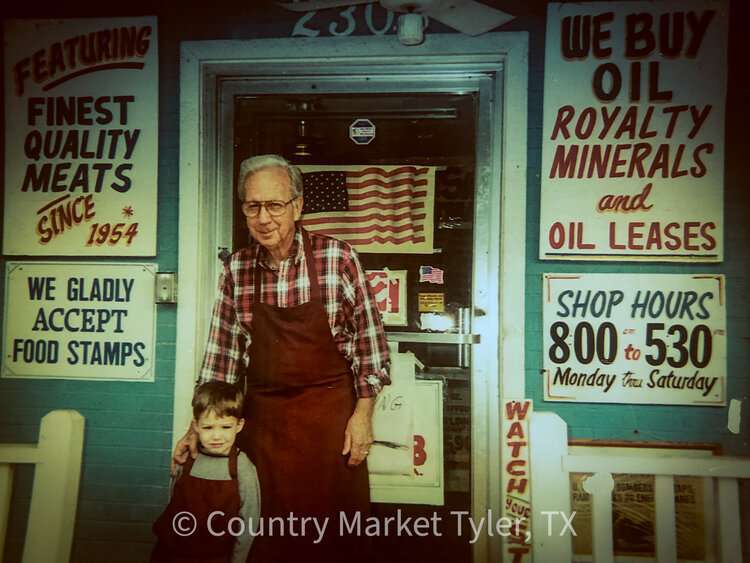 Country Meat Market:
"We are here to serve people, we just happen to sell meat."
By Barbara Greenbauer
Country Meat Market has been a landmark in Tyler for over 68 years, bringing stellar customer service and world-class meats to the table.
Walk in and the friendliest staff in town immediately and personally greets you. Some patrons have been coming in for these specialty meats since they were children – and the staff knows what they like and how they like it!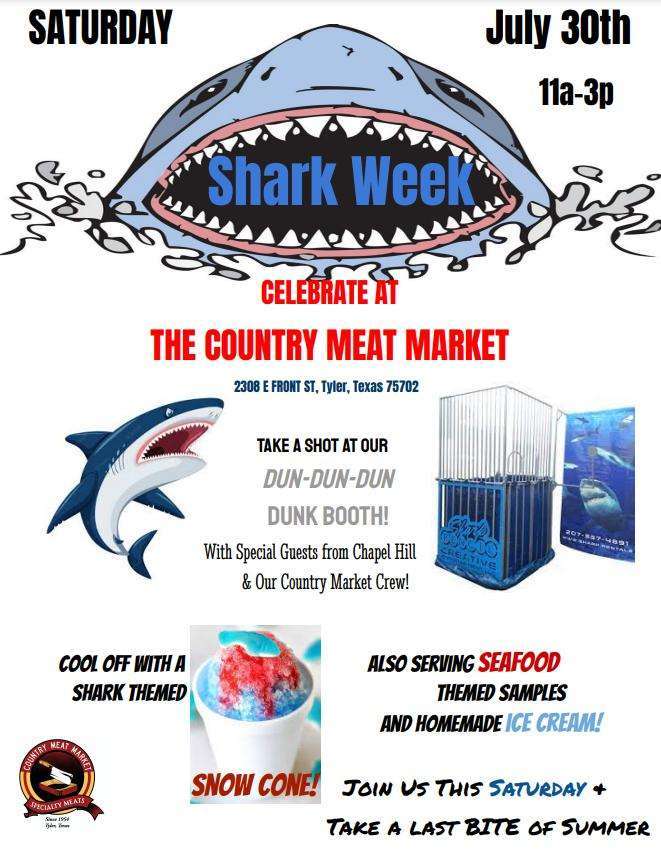 Bud Morriss established the family owned and operated butcher shop in 1954, now located on East Front Street. Today his son Steve and wife Karen carry on Bud's original vision of offering fresh hand-cut steaks and quality meats to their friends and neighbors in East Texas.
The quality of the meat is surpassed only by the warm, charming, and hometown atmosphere in the shop, and the store is in existence today because of a promise made by a son to his father to carry on the family business. "We will only use the past as a point of reference for what we can do in the future," said Steve Morriss.
It's all about the meat and Country Meat Market serves only the finest. Partnering with a beef producer in Omaha, Nebraska, the beef is Black Label Reserve, an all Angus and Hereford blend. The painstaking process to ensure the most tender and tasty beef is scrutinized down to how the animals are fed, how many are in a pen, and how they are handled, to maximize the tenderness and taste. This results in the most flavorful and tender rib eyes and tenderloin filets that will melt in your mouth. All Black Label Reserve meat grades in the bottom ½ of Prime and the top 2/3 of Choice.
The Butcher's Son (Steve Morriss) stands behind the quality of everything in the store, and that goes for pork too. It is the freshest and tastiest you will find in East Texas and is cut daily. You can choose from a variety of cuts, including pork tenderloin, pork chop, pork roast, pan sausage, Polish and German pork sausage links, Cajun links, cheese, and pepper pork sausage links and for those not as adventurous, regular pork sausage links. All links are trimmed, ground, stuffed, and smoked in-house. One of the highly requested items in the shop is bacon, from a 68-year-old family recipe.
The store also features deli meats and cheeses from Boar's Head, featuring the finest ingredients; whole muscle beef, pork and poultry, and spices from around the globe.
For you steak lovers, the meat is magnificent cuts of the very best. T-bones, prime filet, NY Strip, beef tenderloin, sirloin, porterhouse, ribeyes, ground steak, hamburger, and steakburgers are mouthwatering and sumptuous to the eye. Of course, Texans love their brisket, and it's ready for you!
Toni Tadlock, the general manager, explains that "the meat is never frozen, and is fresh every day. There are no GMO, hormones, or preservatives and we also make specialty freezer packs that we can customize to your taste." You can choose from 15 different freezer packs, with a variety of items, or you can have them put together one especially for you.
Don't forget about the chicken…you can have it cut virtually any way you can imagine it. Boneless chicken breasts, bone-in breasts, wings, thighs, whole fryers, and quarters. All chicken is non-GMO and does not have any antibiotics or preservatives and is minimally processed.
Cindy Roach, a long-time customer, arrived to pick up an order and was greeted warmly and thanked profusely by everyone. "I've been coming in since I was five or six with my parents," she explained. "I wouldn't go anywhere else – it's the best meat in town." 
But it's more than meat….the Market also features fish! Come in for fresh salmon, shrimp, red snapper, redfish, king crab, ahi tuna, and cod.
Steve Morris, owner of the market wears many hats and is a well-respected and successful developer, entrepreneur, business strategist, and consultant. The Country Meat Market is a legacy business and the importance of keeping it up and running and serving a community that has grown and supported the family is very important to him. "It is time to build on the heritage that was given to us and which is so easily taken away by those who don't have a vision for the future," said Morriss.
For local hunters, the Country Meat market is also in the deer processing business. Basic processing includes quartering, grinding, and wrapping. All animals must be field dressed and with proper tags.
Local couple Layla and Todd Rothrock love "the down-to-earth atmosphere and the fact that everyone knows our names. You can't beat the friendly service and quality products."
The philosophy behind Country Meat Market is simple. Their goal is to make the lives of guests easier by offering great products, expert advice, and prepared meals for family dinners or entertaining.
As Bud Morriss used to say, "We are here to serve people, we just happen to sell meat."
Country Meat Market is located at 2308 East Front Street in Tyler. Store hours are Monday-Saturday from 9am-6pm. Orders can be placed by phone at (903)593-2494. Orders can be ready for pickup and delivery in Tyler and the vicinity. Orders can also be shipped anywhere in Texas.