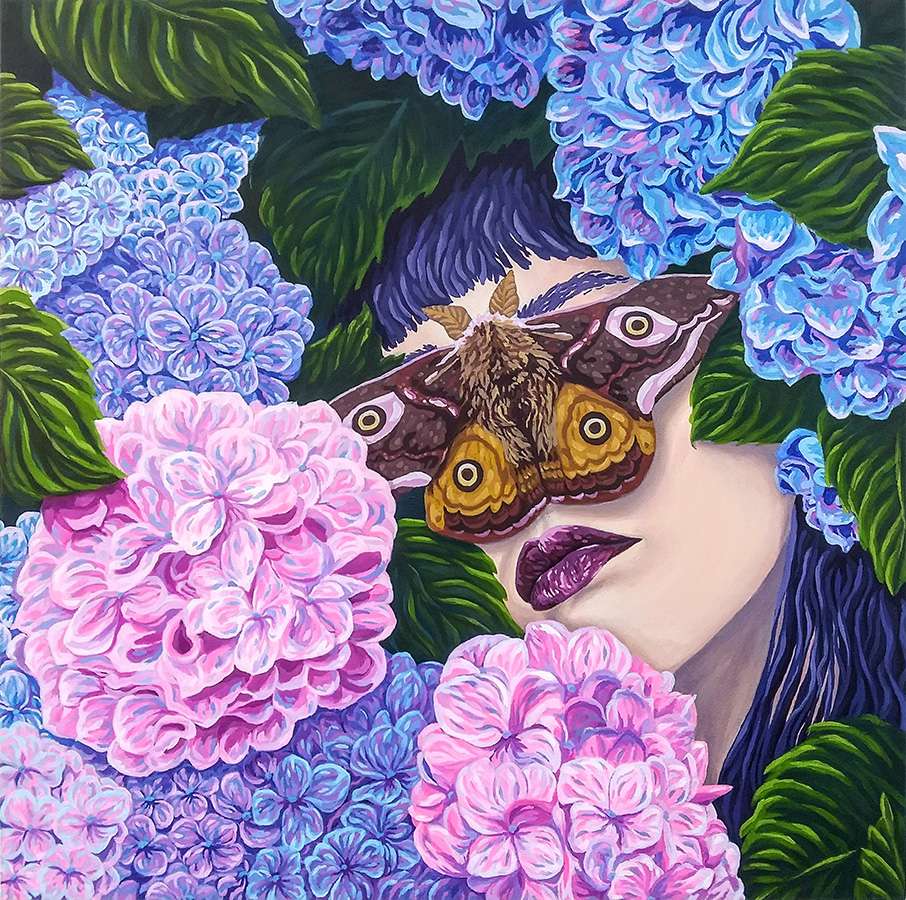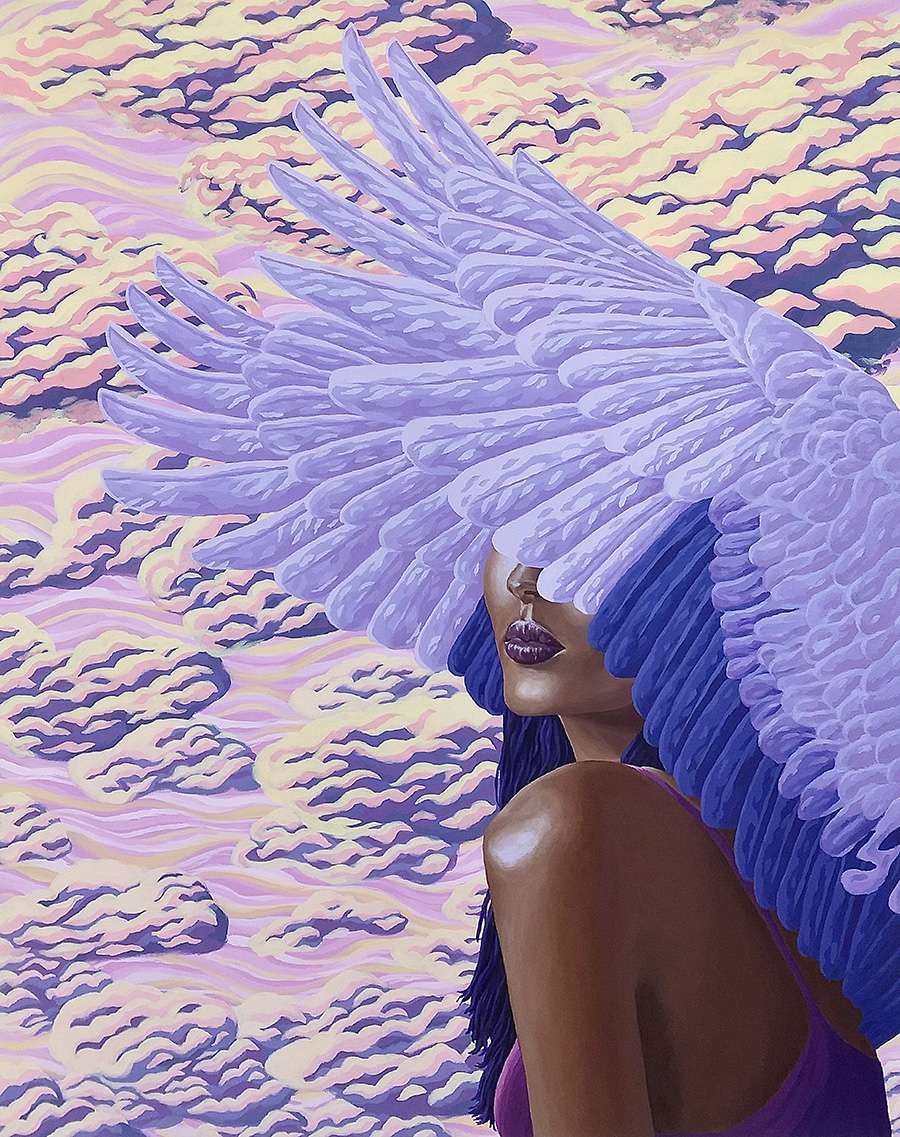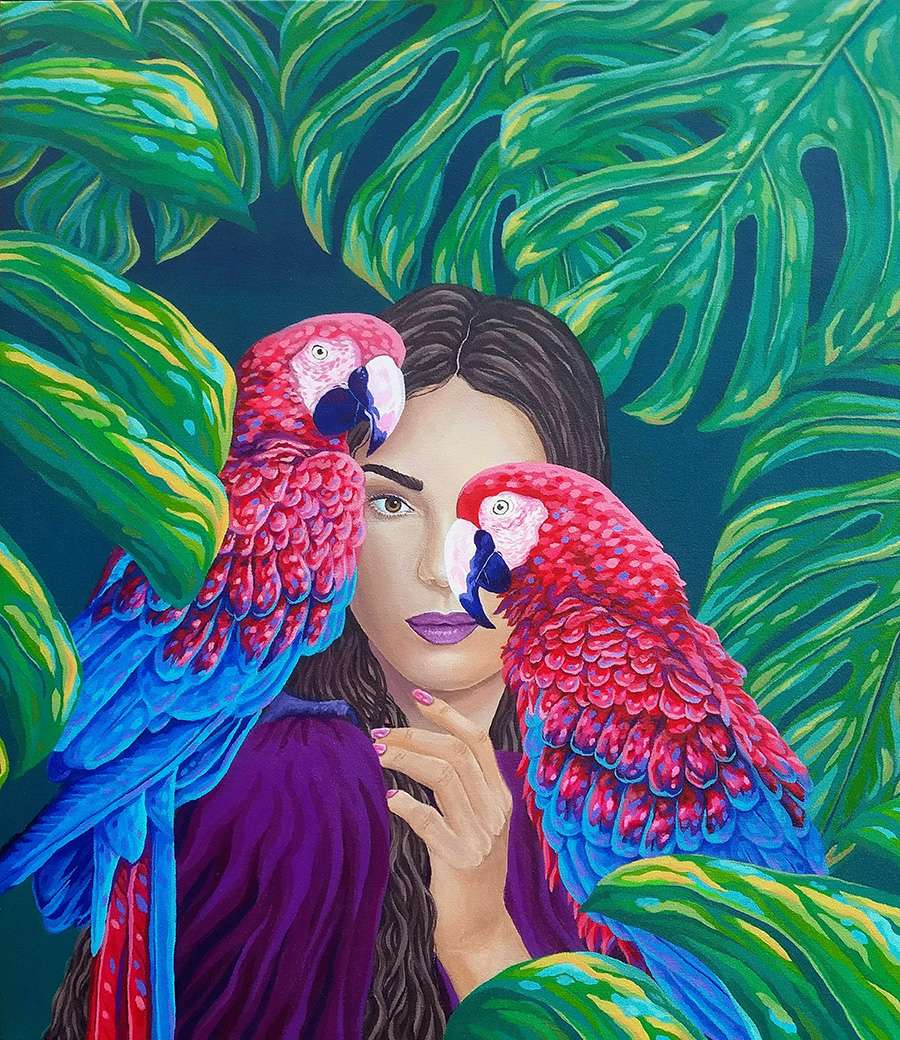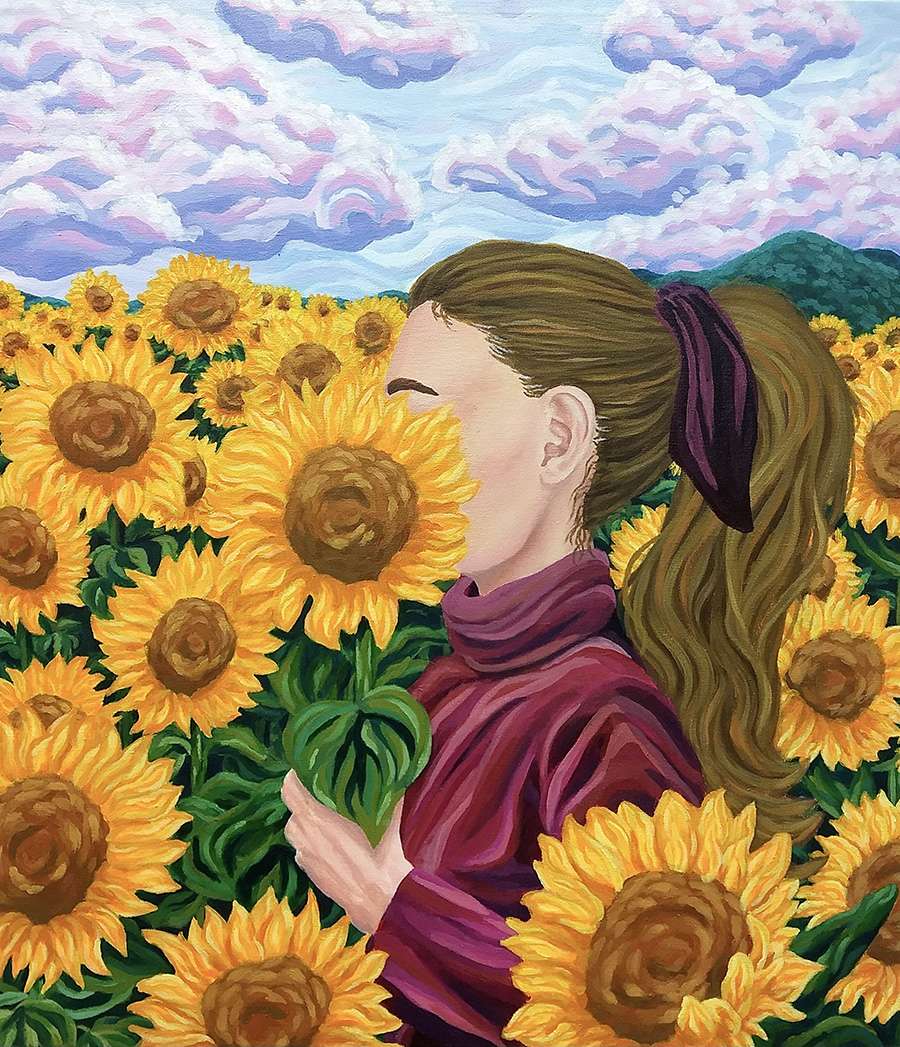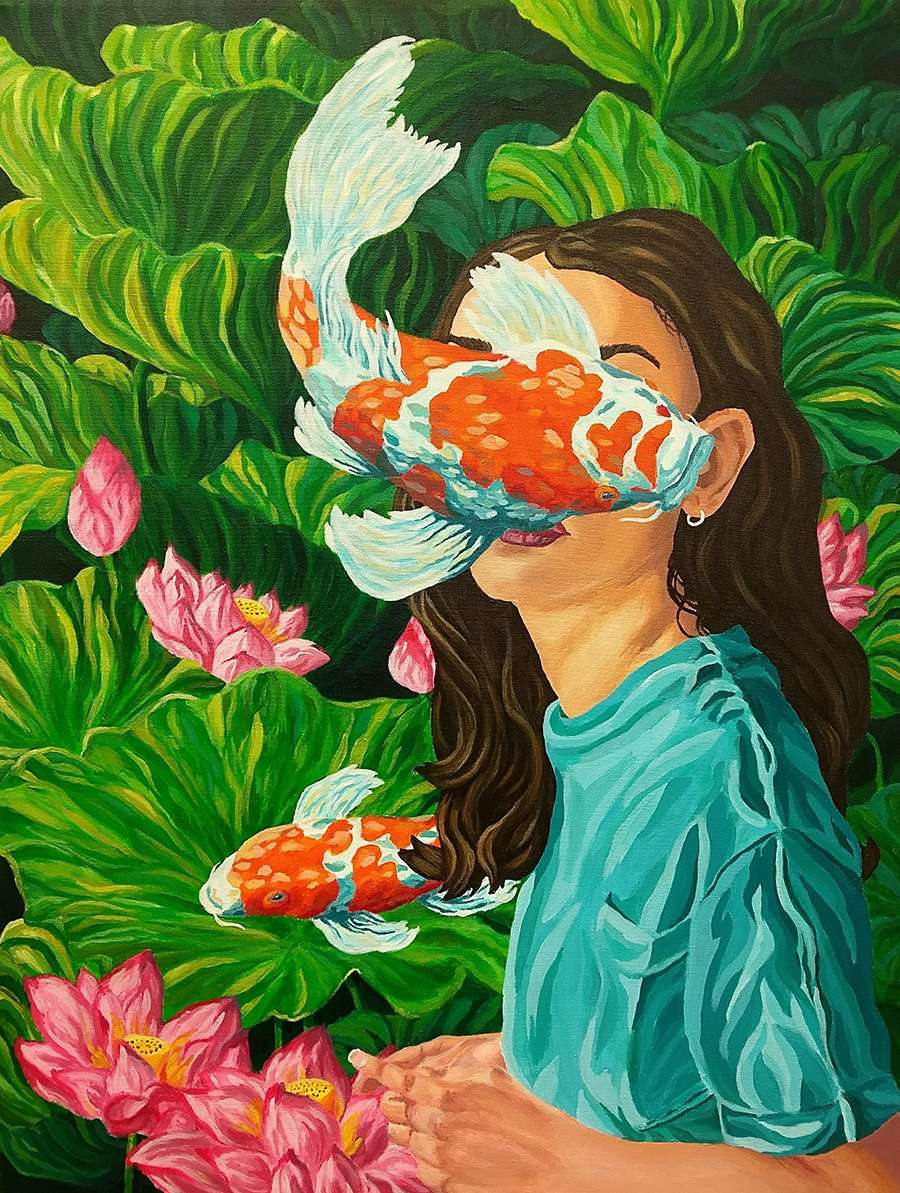 Inside the Artist's Studio
Tried to Flag a Ride: Jordan Bennett
By Derrick White
"I had always been loosely interested in art, mostly drawing, as a child. It was not until I took art classes in middle school that I really felt a connection to art. The most important class I took in middle school introduced me to different mediums and the different ways one could create art. It also introduced me to Vincent van Gogh, who had a heavy influence on the way I paint," remembers local artist, Jordan Bennett. Bennett creates figurative, surreal, eye-catching pieces allowing viewers to create mysterious narratives for the subjects within the compositions. Jordan had begun college at The University of Texas at Tyler studying English but changed her major to studio art. She has exhibited in several art shows around East Texas, including a two-person show at The Gallery at The Foundry Coffee Shop in downtown Tyler titled, "Organic Barriers, Natural Windows", with artist Lauren Careese (@laurencareese.art).  Jordan took a mural painting class while at UTT and was the lead muralist for one of the teams. She recently graduated with a Bachelor of Fine Arts degree.
"My paintings are vibrant, whimsical, and emotive. By using bright colors and imagery I am naturally drawn to, I create colorful and whimsical worlds full of beauty and a sense of childlike wonder. The imagery is painted in a painterly manner influenced by artists such as Claude Monet and Vincent van Gogh. For me, the paintings I create are therapeutic and a form of escapism. My goal is to create art that is pleasing to the eye and evokes an emotional response within the viewer," explains the artist. While viewing her work it is easy to get lost in both the application of paint and colors as well as the fantastic storybook imagery. Bennett's work beckons you from across the room and then fills your head with secrets when it gets you close.
Jordan is influenced by 19th-century Impressionism and Post Impressionism which both emphasized visible brushstrokes and the colorful depiction of light on the subject matter. She states, "My favorite artist is Vincent van Gogh. My paintings have been heavily inspired by van Gogh and other artists of his time. I admire his use of vibrant colors and the visual textures he creates by emphasizing his marks and brushstrokes. Claude Monet is a close second, I find the paintings of his tranquil water garden to be beautiful and poignant." Bennett paints using acrylic enjoying the vibrant colors and the ease of use since they take significantly less time to dry compared to oil paint. She describes, "It is important for me to have vibrant colors because it adds to the whimsical and playful nature of my work. Using acrylics also allows me to create visually textured patterns on various plants and animals within my paintings. This process would be significantly more difficult and time-consuming to complete with oil paint since it takes days, if not weeks, to dry. While acrylic paint allows me to speed my painting process up, it also means I must work quickly on areas that require more blending, for example, areas like a figure's face, hands, etc." 
For every artist, there is always at least some exasperation with choosing a creative life. When asked about this Jordan replies, "For me, the most frustrating part of being an artist is trying to find a healthy work/life balance. I often overwork myself and end up feeling extremely burnt out. When it gets to this point, I don't work on anything for weeks or even months at a time. This makes me feel guilty for not working on anything or being productive. These periods of time can feel very discouraging and I must remind myself I haven't lost my passion for making art, I just need time to recover so I can enjoy painting again." She is not alone in these feelings and I encourage everyone to allow themselves these periods of rest. Shed the guilt. Let productivity droughts run their course and then get back into the artistic pursuits you love when the time is right. You can always start back up again. 
Jordan had found her spark in middle school and then she had to take a break. She remembers, "Unfortunately, I could not take any art classes in high school due to schedule conflicts, so any art-making I did was put on the back burner until attending The University of Texas at Tyler. Because of this disconnect from creating art, it was not my first choice when deciding what major to pursue in college. I decided to major in English at first because I enjoyed reading and because I was really indecisive and unsure about what I wanted to do with my life. I was an English major for a year before changing to studio art because I realized I really disliked being an English major."
And on the positive aspects art brings to her life, Jordan says, "Art has given me an outlet to express myself and be vulnerable. As a naturally reserved person, this is something I have always struggled with growing up. When I first started the art program at UTT I did not feel comfortable sharing my art. Obviously, I had to overcome this if I wanted to be an artist. By growing more comfortable with people seeing this vulnerable side of myself, it has allowed me to connect with people better and on a more emotional and intimate level, as well as understand myself better. When you find yourself at these creative crossroads, choose wisely and hey, if you don't, there will be another fork up ahead.
I encourage you to learn more about Jordan Bennett and inquire about purchasing some of her paintings by checking out her Instagram, (@j.bennett_art). Browse around and discover what other worlds her works will transport you to and see what interesting animals and characters you might meet there.